Conor Murgatroyd's paintings inspire hope for summers to come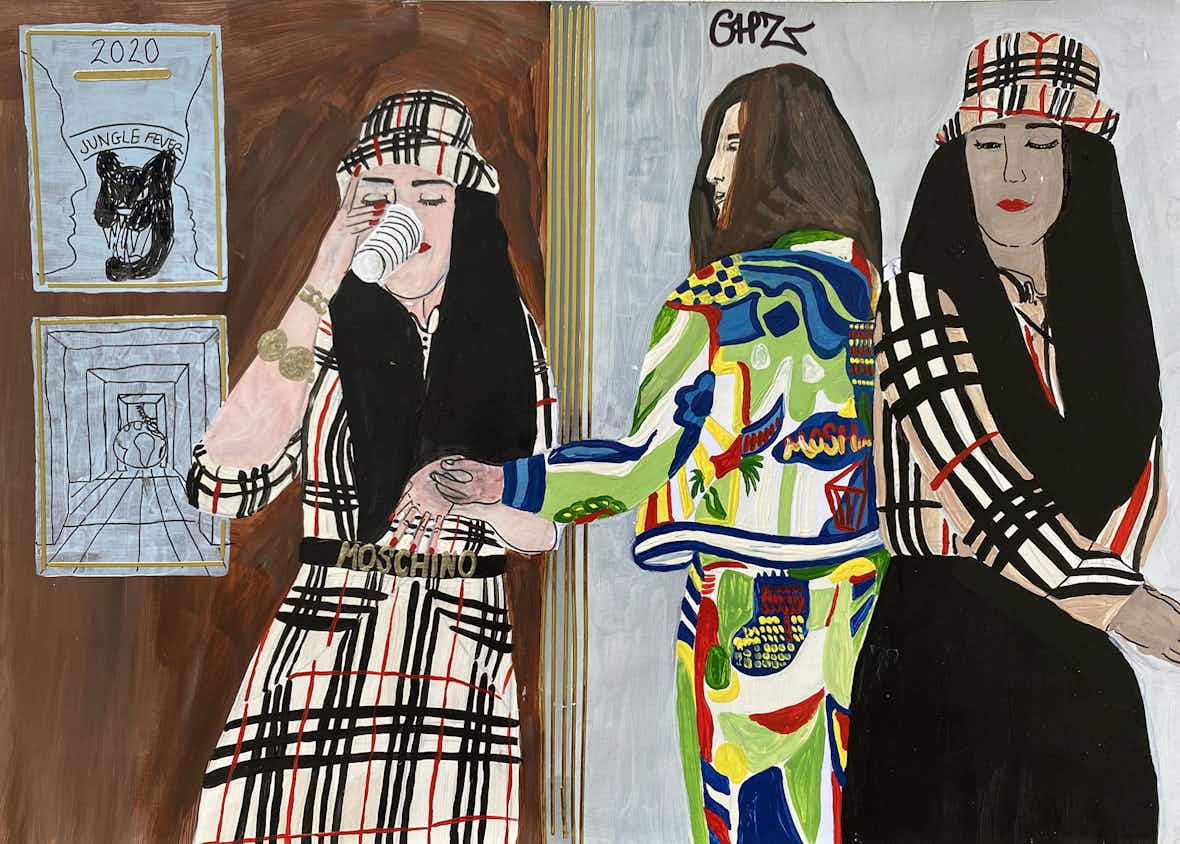 In the absence of a real summer this year, the Bradford-born fine artist has teamed up with Wavey Garms' Andrés Branco to create a series of pieces inspired by the golden days of London subcultures.
In a bid to celebrate the unbridled joy of British summers gone by, Wavey Garms' Andrés Branco and fine artist Conor Murgatroyd have collaborated on a series of art pieces inspired by the golden days of London subcultures.
Handpicking a selection of photos that resonated with them – guys on mopeds wearing Hackett, MCs from ​'90s jungle raves – the project sees 25-year-old Murgatroyd recreating the images in his own vibrant and evocative signature style.
"These are all photos I have been obsessed with for years for many different reasons," Branco says. ​"The picture of the boy on the bus means the most to me. It fully captures what it was like growing up in the outskirts of South East London in the early 2000s."
Even though the Bradford-born Murgatroyd didn't grow up in London, the subcultures represented in these photographs were very much in his orbit as a teen. ​"On The Bus is also my favourite painting from this series," explains the artist.
"Scenes like this were common up north in Bradford. The pebbledash bungalow, an old lady looking out of the window… that image that speaks volumes to me, as much as a Diego Velasquez or J.M.W Turner painting."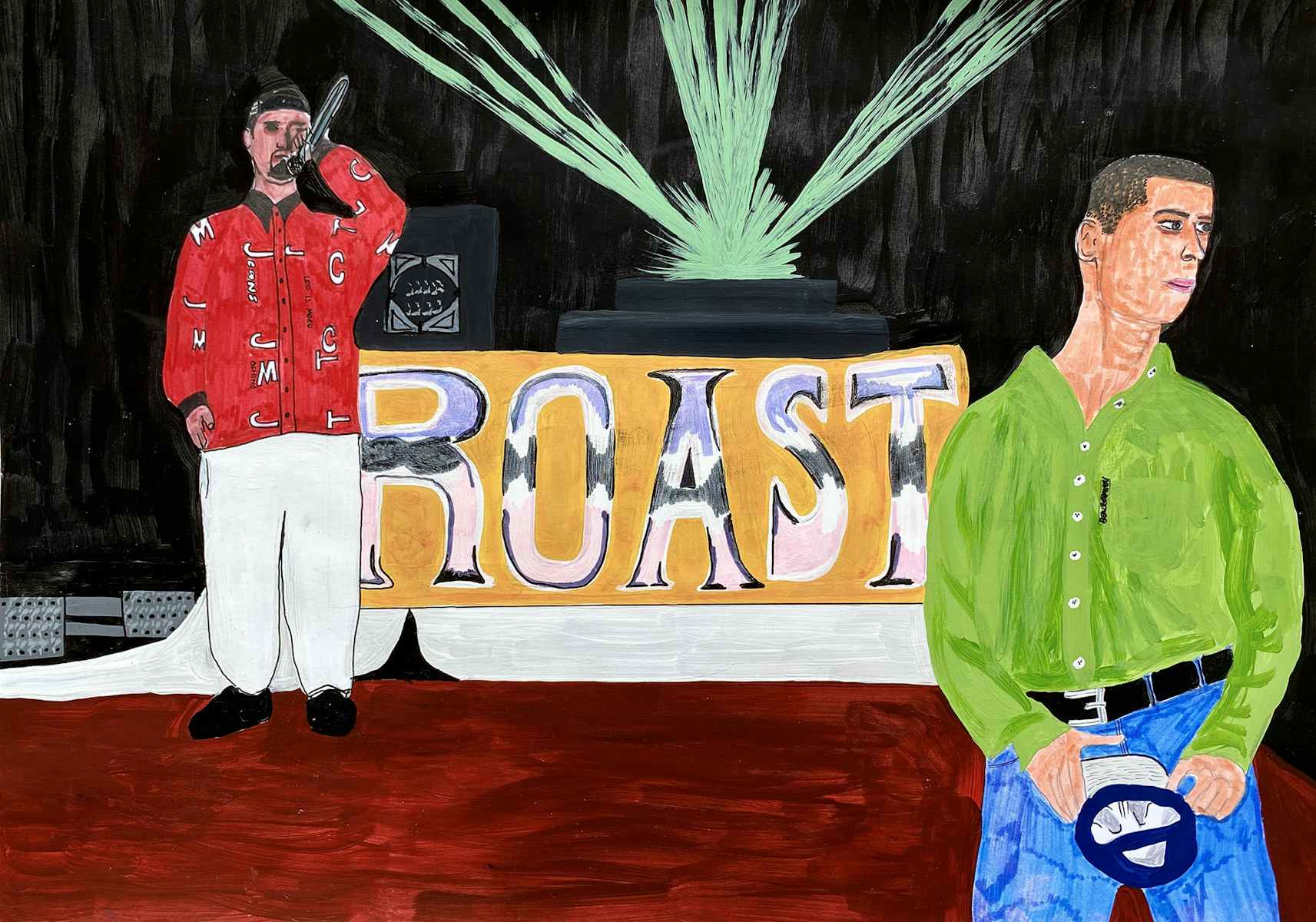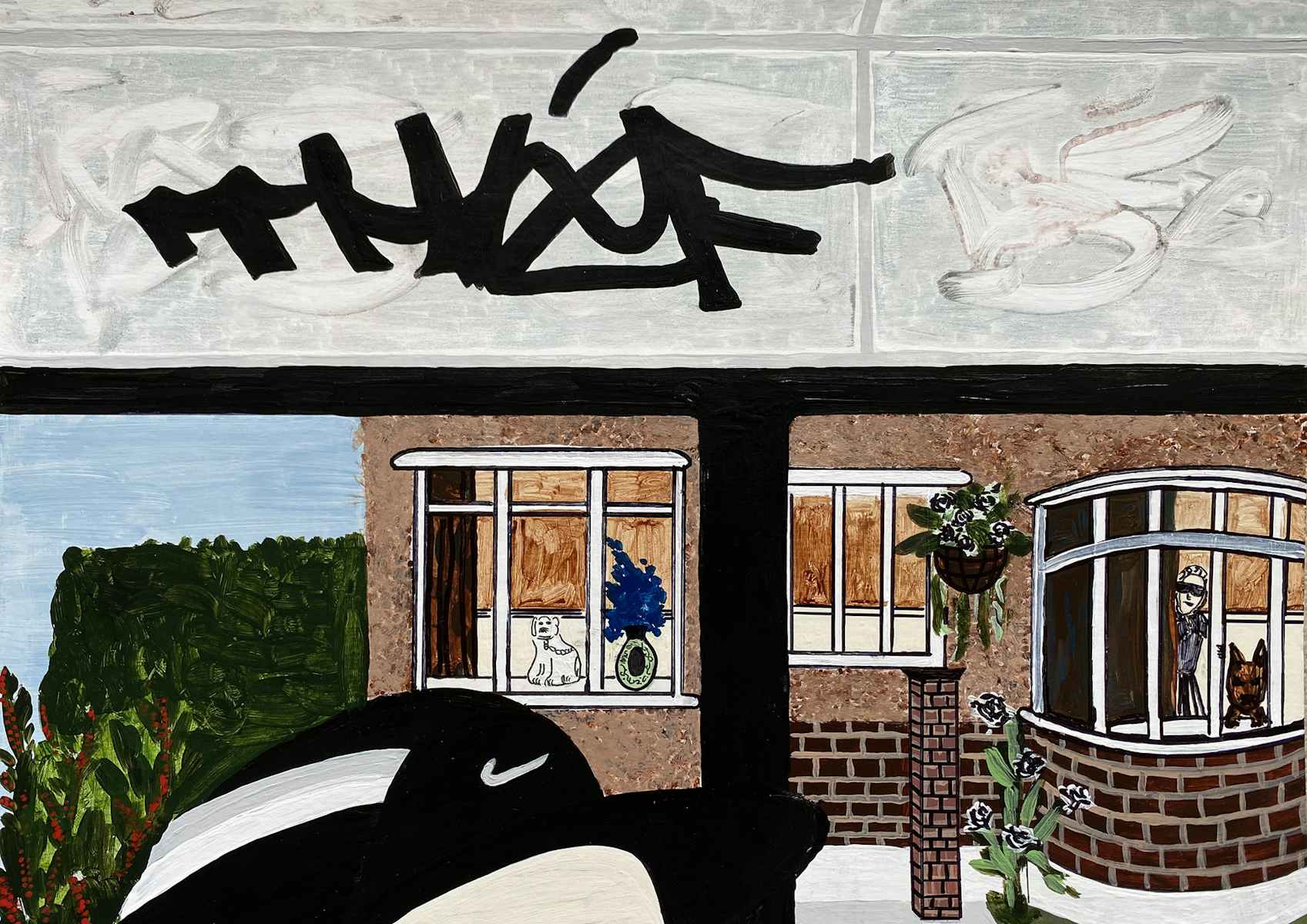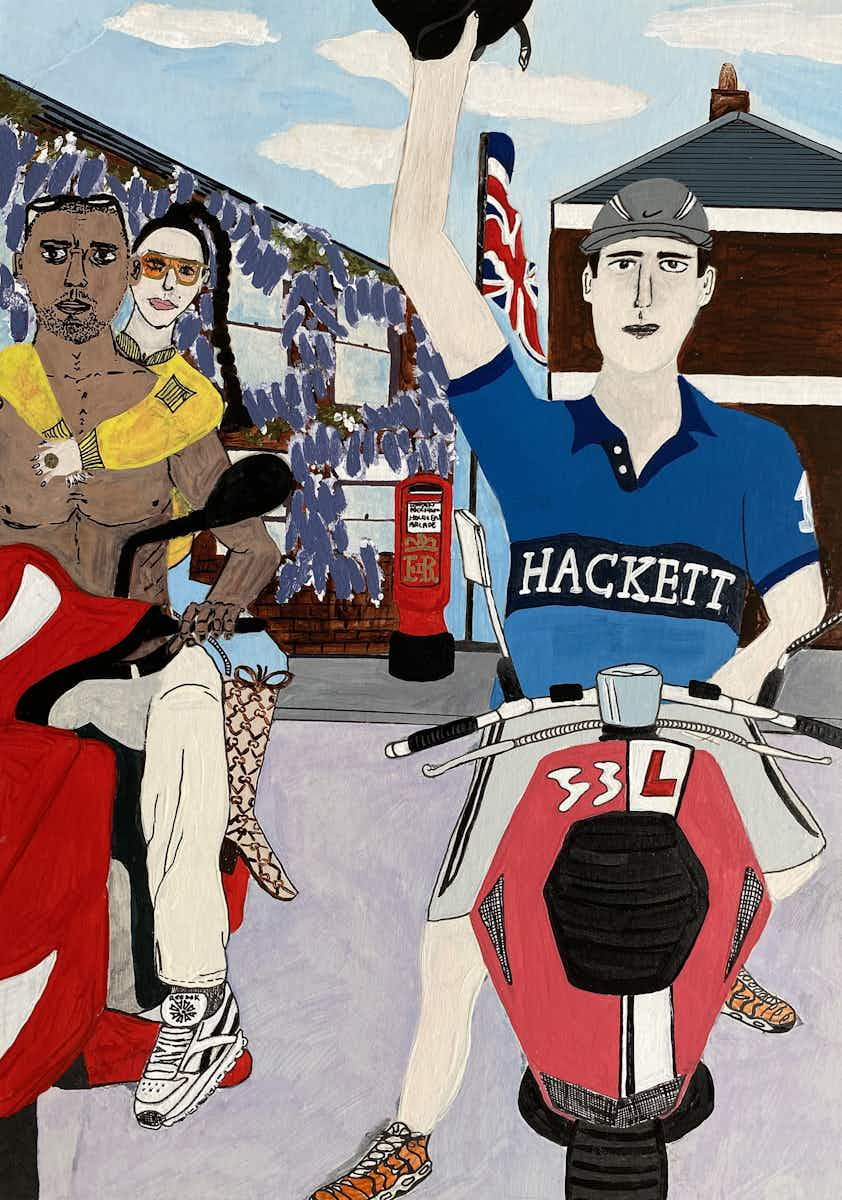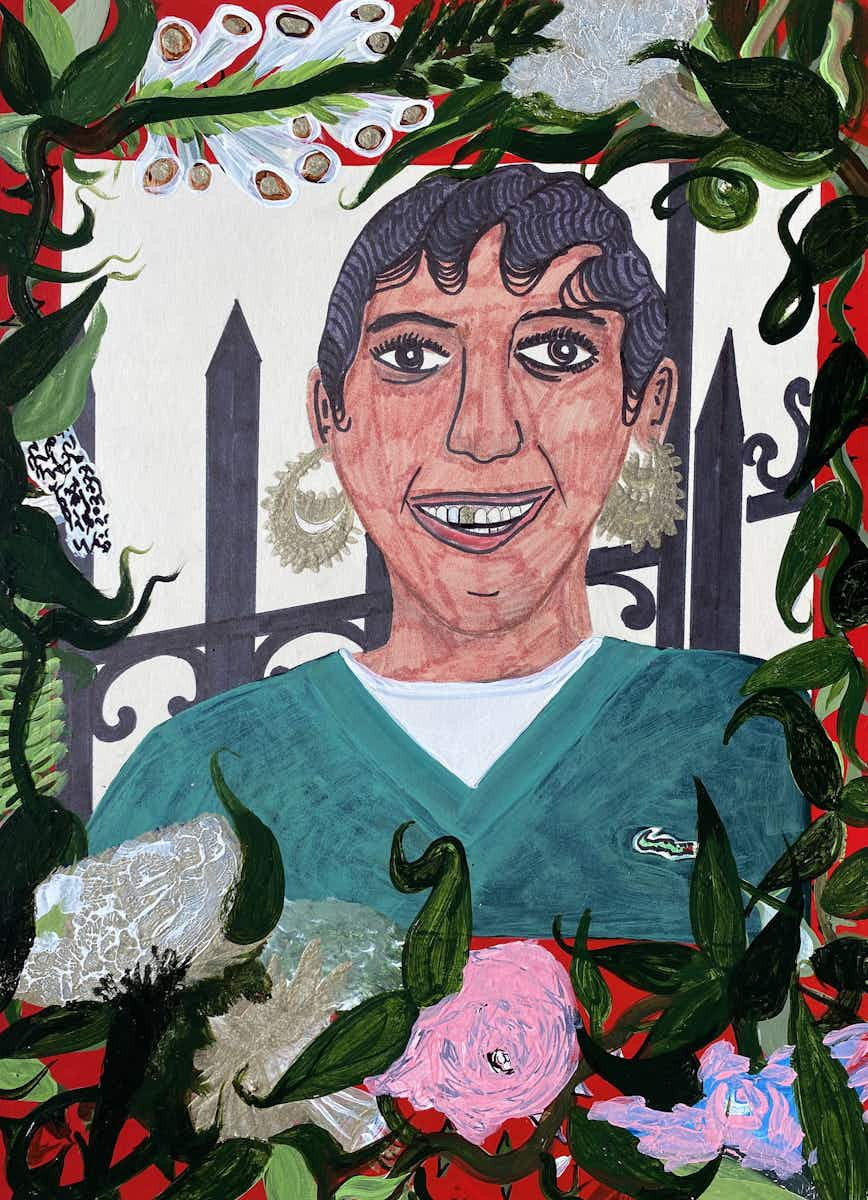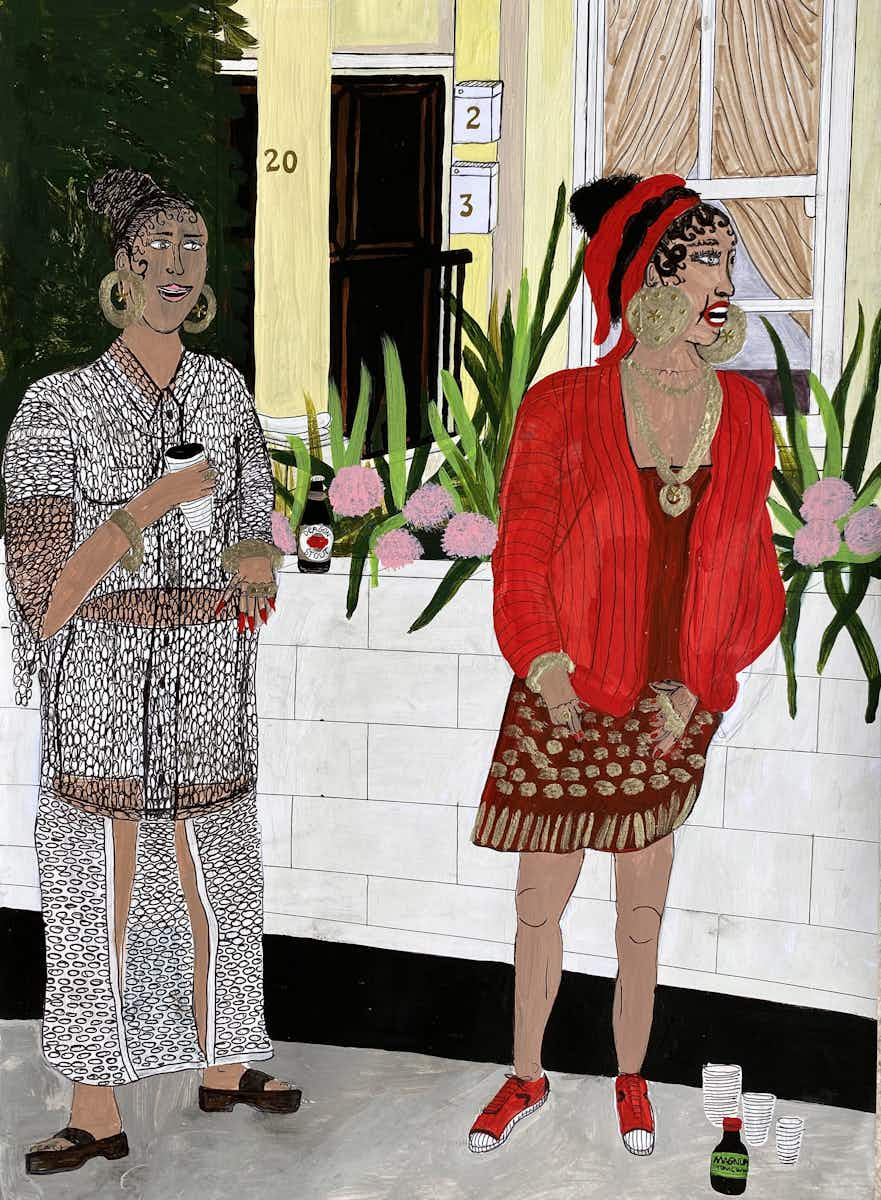 Murgatroyd's paintings represent a distinctive period in British culture, and remain contemporary while eliciting feelings of nostalgia. ​"This series is very pertinent, especially given the upheaval we've seen this year," he continues.
"There's something comforting in looking back at what might have been a similar time politically, but without the permanence of digital culture. These images celebrate a spirit of togetherness that we need today."
As for teaming up with vintage fashion trader turned creative agency Wavey Garms – that was a no brainer. ​"Conor and I both have a general love for British culture," Branco says. ​"He's from more of a punk background, and I'd say I come from more of a rudeboy background, being from London. But working together was so easy. We loved exactly the same pictures."

Conor Murgatroyd x Wavey Garms prints and original paintings will be available to purchase through the Wavey Garms website from 28th August. A percentage of the profits will be donated to The Black Curriculum and 999 Club Charity in Deptford

More like this