This author's first nov­el was rue­ful­ly ignored, so it's mak­ing a comeback
Grow­ing up, Wayne Koesten­baum want­ed to be a clas­si­cal pianist. He want­ed to be a piano star, à la Franz Liszt in Ken Russell's Lisz­to­ma­nia. He says he used to think a pianist appear­ing alone on stage was the most hero­ic and stat­uesque thing a body could do. (He no longer thinks this.)
Instead, real­is­ing his tal­ents lay else­where, Koesten­baum decid­ed to become just about every­thing else: a poet, nov­el­ist, essay­ist, crit­ic, teacher, painter and occa­sion­al ivory tin­ker. He's the author of 19 books, includ­ing stud­ies of opera divas and their gay male fans (The Queen's Throat, 1993); Jack­ie O (Jack­ie Under My Skin, 1995); Andy Warhol (Andy Warhol, 2001); and Har­po Marx (The Anato­my of Har­po Marx, 2012), as well as sev­er­al col­lec­tions of poet­ry – most recent­ly Camp Mar­malade (2018). He's also been mak­ing art for the past 15 years and has exhib­it­ed his hyper-colour­ful can­vas­es around the coun­try, to much acclaim.
Koesten­baum is eas­i­ly, to me, one of the most inter­est­ing peo­ple ever. In New York, where he lives, he has a cultish fol­low­ing, espe­cial­ly among queer peo­ple. ("Wayne is con­stant­ly say­ing the smartest thing I've ever heard in my life," the painter Sam McK­in­niss once said.) But his dreams of piano star­dom nev­er quite left him. Some­time in the ear­ly 2000s, he start­ed work on what was to be a non­fic­tion account of his failed attempt at becom­ing a musi­cian. He wrote in note­books late at night, and soon the voice of some­one else emerged: a failed pianist named Theo Man­grove. These note­books turned into his first nov­el, which was pub­lished in 2004 as Moira Orfei in Aigues-Mortes.
It's hard enough sell­ing lit­er­ary fic­tion as is, much less if the book has a dif­fi­cult-to-pro­nounce title, Koesten­baum learned. ​"I would go to read­ings and no one could pro­nounce the title. That's when I realised I'd made a mis­take," he says.
For­mat­ted as a series of note­books, it's about a washed-up piano prodi­gy (Theo) who lives in a house with his wife, sis­ter, and moth­er, plots an alleged come­back per­for­mance in the French town of Aigues-Mortes, and has fre­quent sex with basi­cal­ly whomev­er: his fam­i­ly mem­bers, his piano stu­dents, strangers. (He gets about 20 erec­tions a day.) Theo is obsessed with the real-life Ital­ian cir­cus star Moira Orfei, and the pair begins cor­re­spond­ing. She is to appear along­side him at his recital. Through­out the sto­ry, it's hard to parse what's real and what's Theo's fevered imagination.
The gem of a book might have lan­guished – not unlike the nar­ra­tor in his tiny upstate New York town – had Soft Skull Press decid­ed not to reis­sue it, this time with a new title: Cir­cus. Koesten­baum says he feels reborn at the prospect of his nov­el return­ing to the world.
On occa­sion of the book's release lat­er this month, we spoke recent­ly about writ­ing, read­ing, note­book-keep­ing, pho­bic pro­jec­tions, hyp­n­a­gog­ic states, and hyper­sex­u­al­i­ty. Koesten­baum is so smart and gen­er­ous with his gifts of lan­guage that sim­ply lis­ten­ing to him feels like attend­ing a very spe­cial, invite-only performance.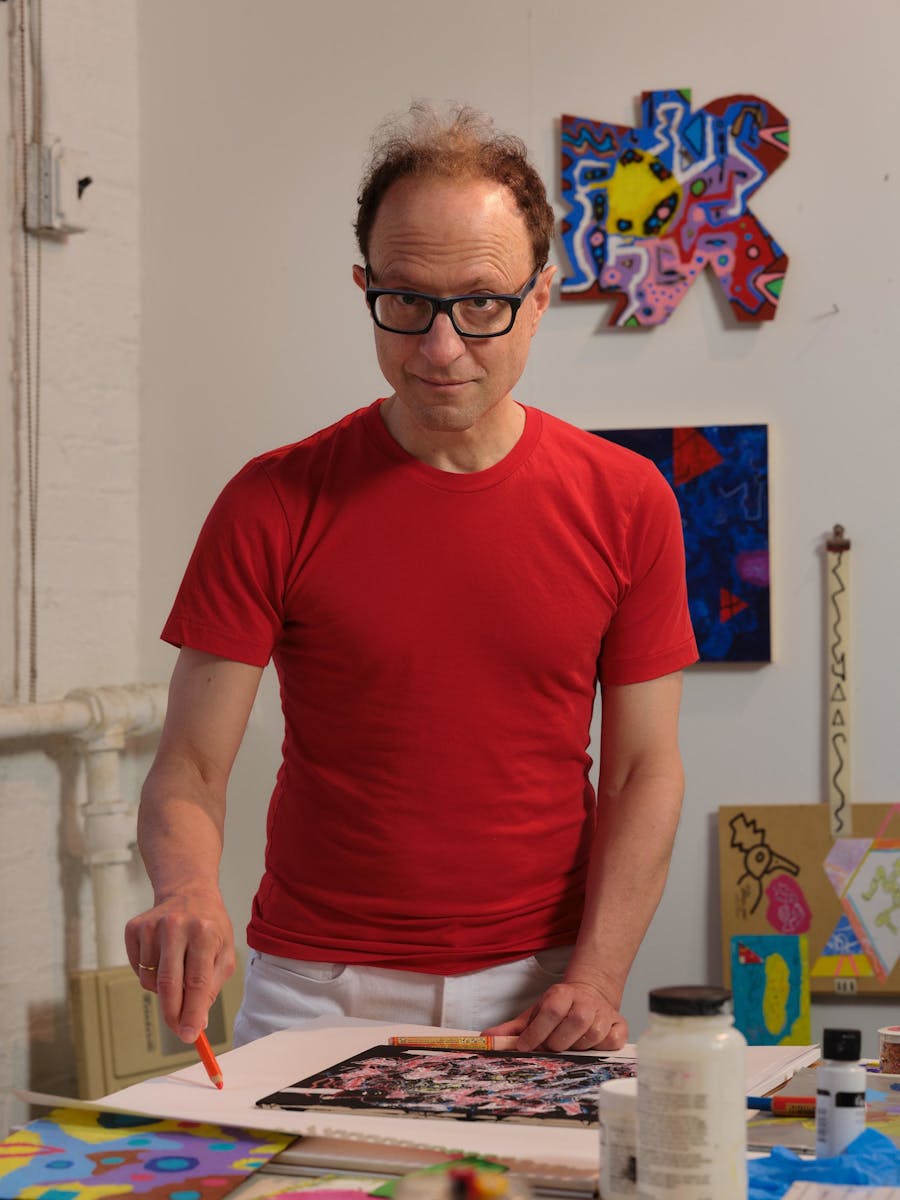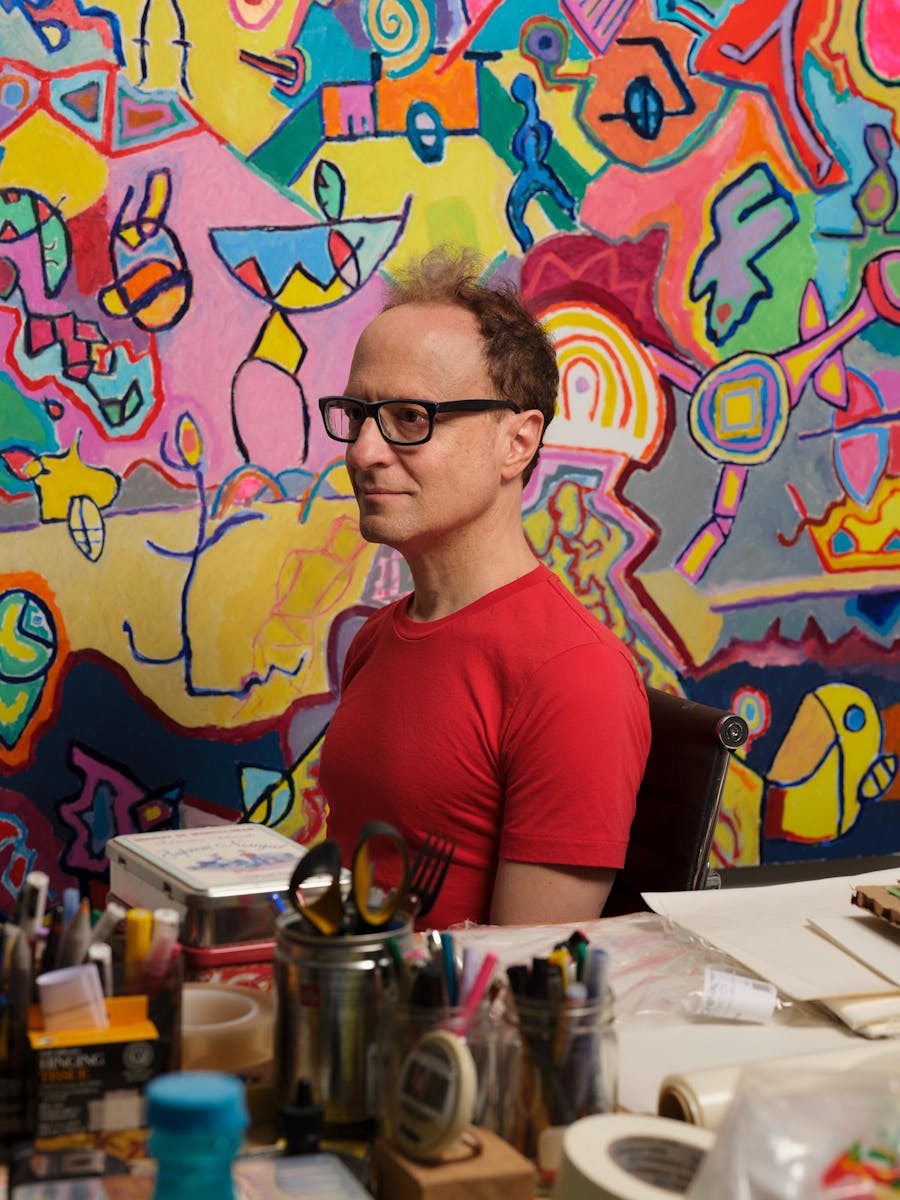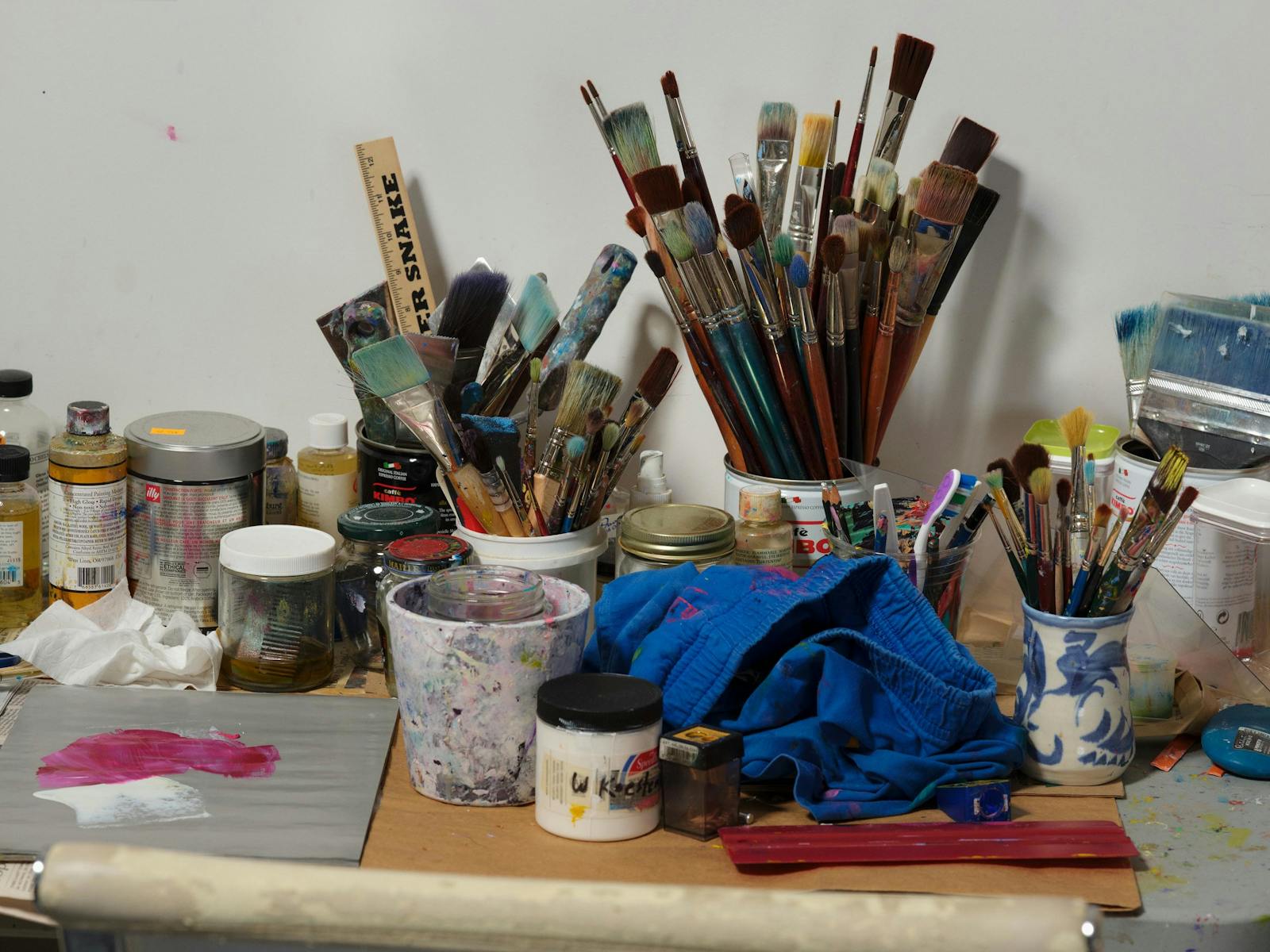 How long had Moira Orfei been on your radar?
She had been on my radar as an image, because the first time I went to Italy in 1985, I saw pic­tures of her on cir­cus posters in every town I vis­it­ed. She looked a lot like the singer Anna Mof­fo, who was my favorite opera star, and whom I'd writ­ten much about in The Queen's Throat and else­where. So I had a crush on her and I stole one of those posters and brought it back home with me to New York, and put it on my office wall. When Moira began to appear in the nov­el, I didn't real­ly know any­thing about her, she was just this poster. I nev­er real­ly did find out very much about her. I let her remain a figment.
What kind of head­space were you in 15 years ago, when you first start­ed writ­ing this?
In about 2001, I decid­ed I want­ed to write a non­fic­tion book about my life as an ama­teur, failed pianist. I was writ­ing in note­books, and they start­ed to get a lit­tle fic­tion­al. I start­ed speak­ing in the voice of this char­ac­ter, and it went through these var­i­ous muta­tions, and then the notion of writ­ing a non­fic­tion book about piano van­ished. The draft­ing of it came real­ly eas­i­ly; I liked inhab­it­ing Theo's voice, his pecu­liar com­bi­na­tion of grandios­i­ty, amoral­i­ty, pathos, hyper­sex­u­al­i­ty. It was fun to let all of my musi­cal knowl­edge and all the crazi­ness of the clas­si­cal piano reper­toire come out.
You've writ­ten a lot about the erot­ic nature of music and per­for­mance. In this book that feels extreme­ly lit­er­al­ized, in the form of Theo's insa­tiable sex­u­al desire.
There is a masochism that is intrin­sic to clas­si­cal musi­cal per­for­mance, and there are a lot of weird inter­nal psy­cho­log­i­cal posi­tions inhab­it­ed and occu­pied by the clas­si­cal musi­cian that don't often get air­play or visu­al­i­sa­tion. Except maybe in opera; opera can bring into pal­pa­ble life some of the sexy crazi­ness. When I play the piano, and when I lis­ten to it, I feel all of the stuff that Theo is putting into sex­u­al and melo­dra­mat­ic terms. For me, it is a bloody and vis­cer­al sport. But I don't know if every­one expe­ri­ences it that way. There is a lot of sex in the book. I like lit­er­a­ture that treats sex as an abstract, almost con­cep­tu­al per­for­mance piece. Every­thing from Mar­quis de Sade to the nov­els of Jean Genet or Den­nis Coop­er; it's a gay tra­di­tion, there's a per­vert tra­di­tion of erot­ic lit­er­a­ture that push­es eroti­cism towards the implau­si­ble. I don't write sex scenes, I write about them as per­for­mance feats.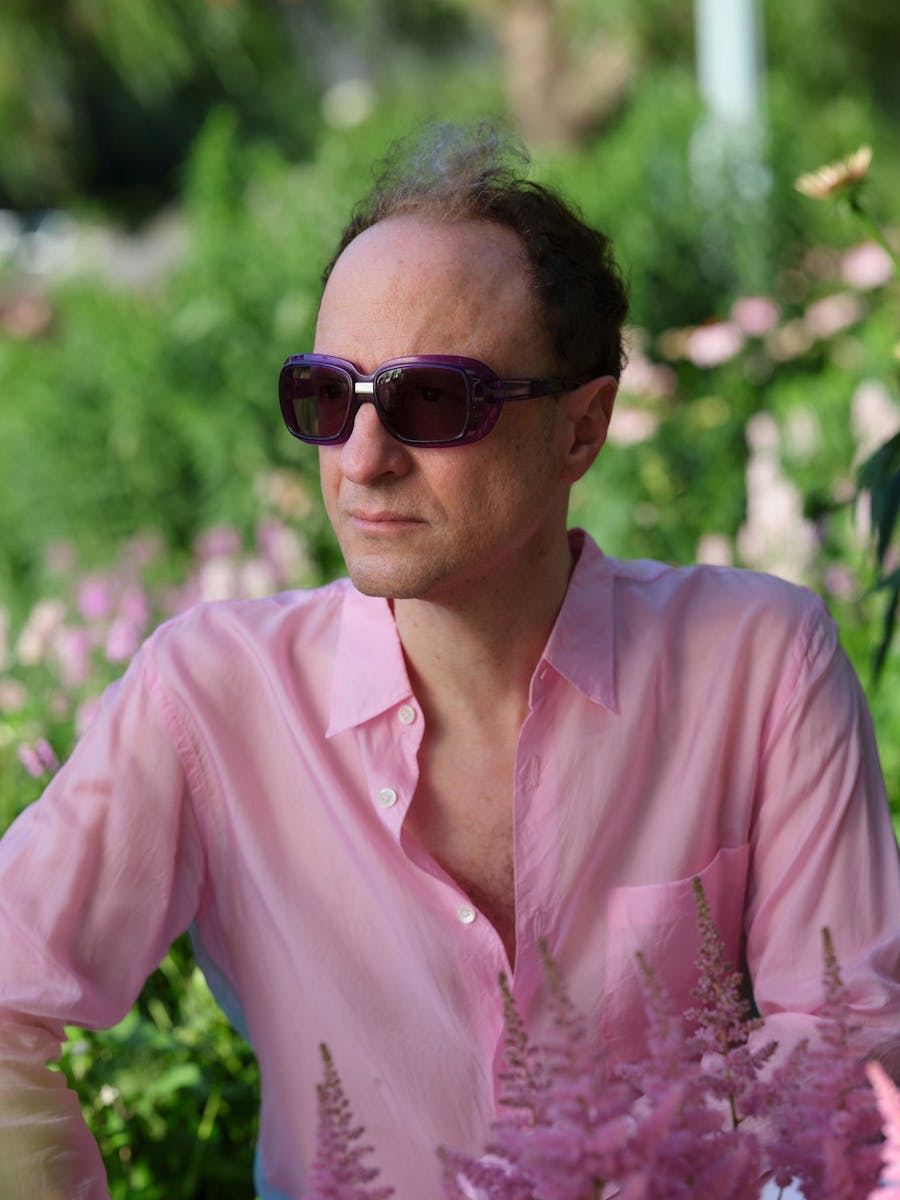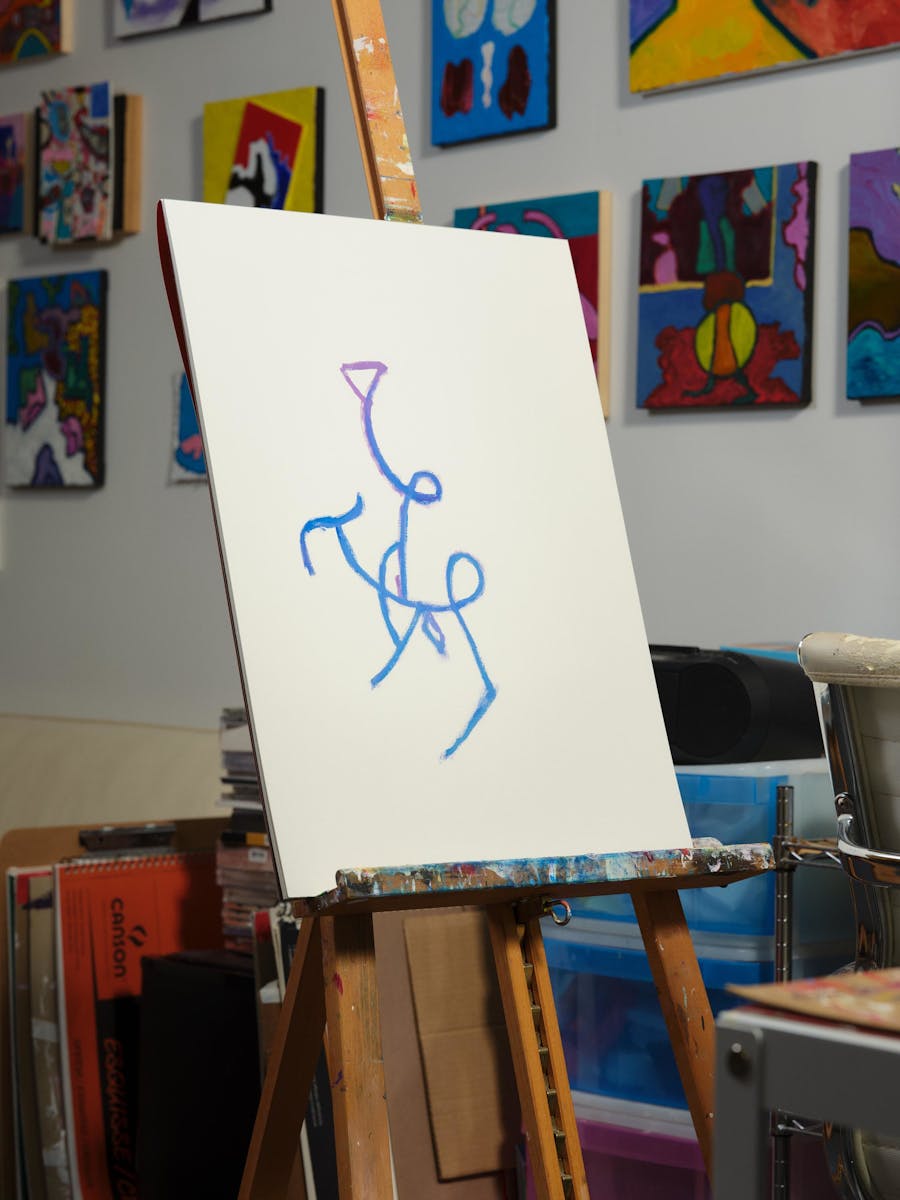 Where does the desire to keep note­books come from?
Writ­ing in a diary has always been a way of mak­ing myself feel real. It's about giv­ing myself a pal­pa­bil­i­ty and con­crete­ness that I don't often actu­al­ly expe­ri­ence in my life. Maybe now I do more, but I cer­tain­ly didn't when I was younger. A lot of peo­ple have used jour­nals in that way. It's a tech­nique to make our­selves feel real, and to give our inner expe­ri­ence a tan­gi­bil­i­ty, and to pin life down, rather than feel like it's float­ing away.
What was it like revis­it­ing the book for this reissue?
Kind of fright­en­ing. I could have rewrit­ten it. But I'm afraid I would have made it much less dirty. That would have maybe been my impulse, to make Theo a bit more like­able of a char­ac­ter, to cut down on some of the incest. In the book as it stands, I let him have the courage of crazy libido, with­out domes­ti­cat­ing him.

Theo has AIDS in the book, but it's sort of treat­ed as a non-issue. What was your think­ing on that?
Theo lives in a some­what fic­tion­al zone of gay HIV his­to­ry that is some­where between the late ​'70s and ear­ly ​'90s. I think of him, in a way, as a kind of sac­ri­fi­cial sym­bol of a whole decade and a half's worth of his­tor­i­cal expe­ri­ence of HIV. A kind of dream com­pos­ite. HIV/AIDS is at the core of gay his­to­ry, and Theo is a part of that, even though he's not exact­ly the stan­dard homo­sex­u­al. I might even say he's a sum­ma­tion of pho­bic pro­jec­tions about the homo­sex­u­al as con­ta­gion. But I wouldn't want to over­think it. It was just clear to me he was ill. But he was crazy from the begin­ning because clas­si­cal music was crazy. And so was the his­to­ry of homo­sex­u­al­i­ty, as a series of dou­ble binds.
You seem to write from the sub­con­scious first and then make sense of it later.
I do plen­ty of think­ing, but more when I'm read­ing and walk­ing around in the world and see­ing movies and look­ing at art and hav­ing con­ver­sa­tions with peo­ple and teach­ing. When I'm writ­ing, I'm using my mind, but I'm stuck in lan­guage, and when I'm stuck in lan­guage it's like I'm paint­ing and I have paint on my hands; lan­guage is messy and I'm in it and I can't stop and go to the sink and wash my hands in between every brush­stroke. I'm try­ing to write my way out of con­fu­sion and pas­sion­ate tor­na­do sen­sa­tions. So there's think­ing, but there's more fan­ta­sis­ing. There's a lot of fan­ta­sis­ing. There's a hyp­n­a­gog­ic state where you're half asleep, you're let­ting your­self slight­ly fall asleep to have dreams. Writ­ing this nov­el, I wrote a lot of it at night. I wrote it in cafes, and when I was trav­el­ing. I wrote it while lis­ten­ing to music. I wrote it before I went to bed, after I'd had some wine. I wrote it at times when I'm not usu­al­ly writing.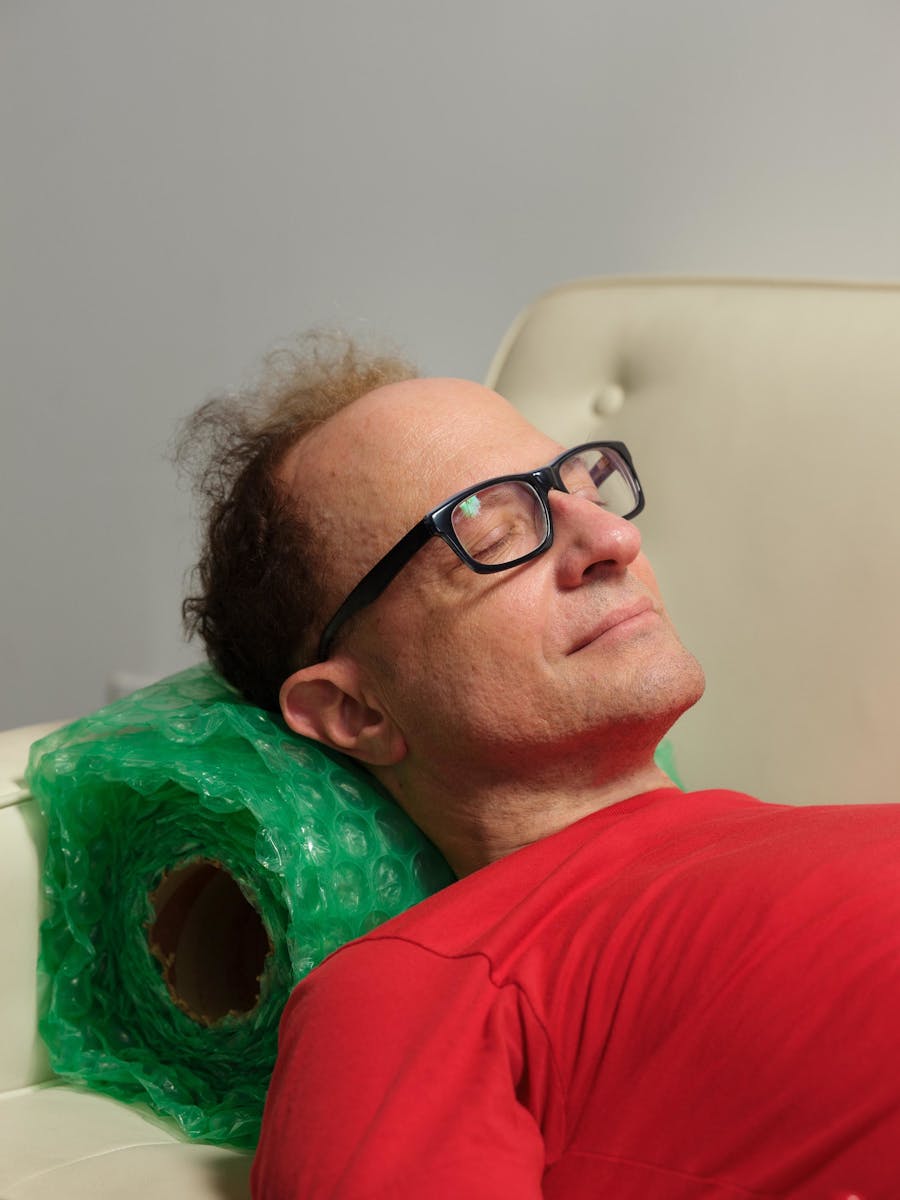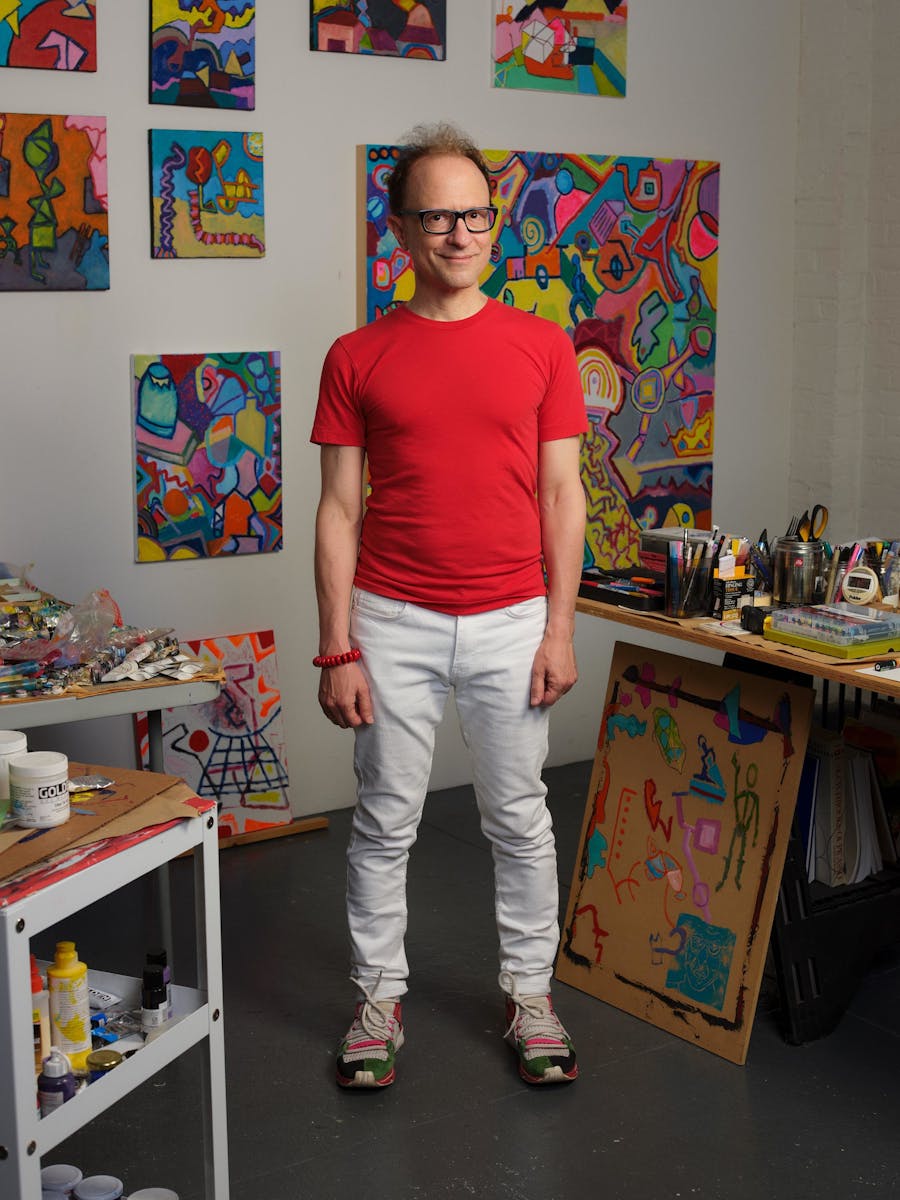 Is there any­thing you won't write about?
I don't write about my rela­tion­ship with my boyfriend very much. I've cer­tain­ly writ­ten about my par­ents a lot in stuff I've pub­lished, but not my sib­lings. I don't write about teach­ing or my stu­dents. Maybe I don't write about a lot of things I think about, my social think­ing or polit­i­cal think­ing, except indirectly.
What does it feel like to see your book back in print?
I feel tru­ly reborn. It's fun­ny, I'm going to be doing an event lat­er this month at Hous­ing Works with the super­star opera tenor Antho­ny Roth Costan­zo, so I feel like, in a way, I'm lit­er­al­iz­ing Theo's dream, because Antho­ny is a real opera star. I'm a writer, he's a star. We're going to have a con­ver­sa­tion, I think about the myths and per­ils and psy­chotrau­ma of being a clas­si­cal musician.
Cir­cus will be released from Soft Skull Press 9 July 2019
---