Fag Mag will make your Y2K dreams come true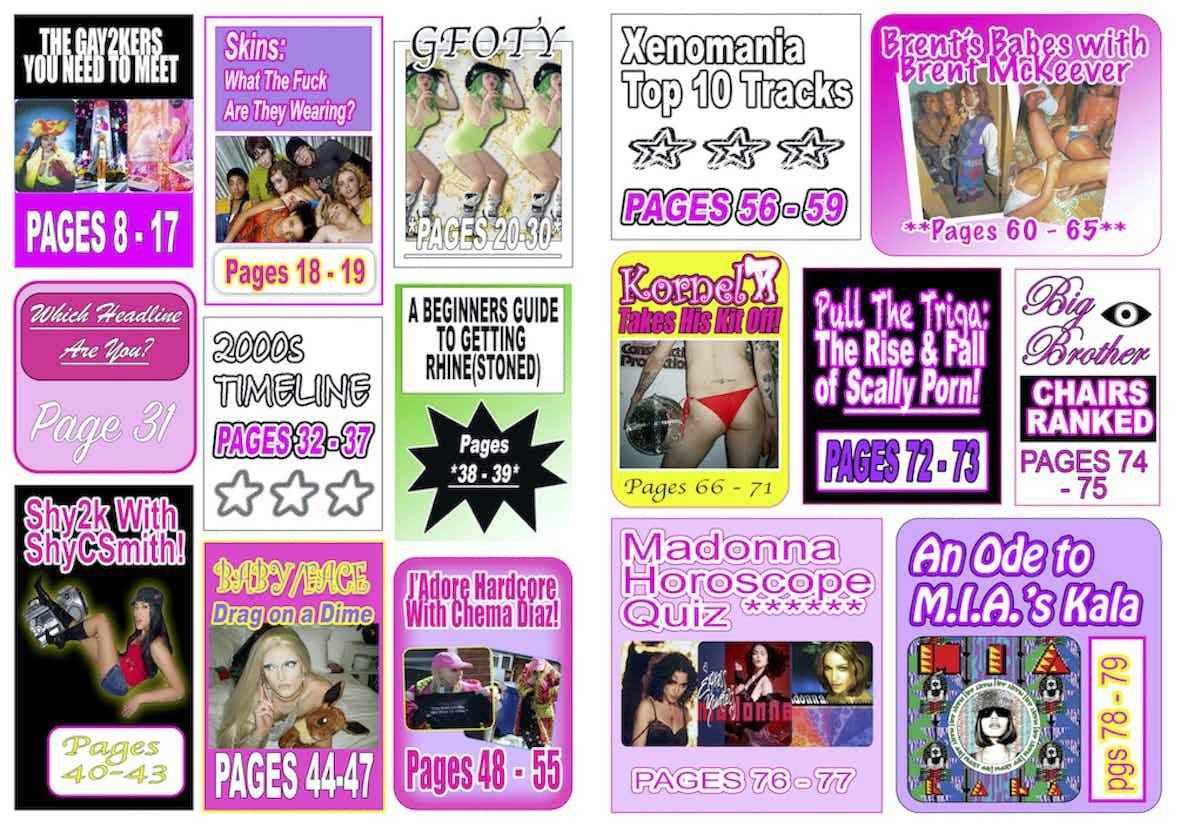 Central Saint Martins grad Bailey Slater's inaugural magazine celebrates all things British, gay, and early Noughties – get ready for an adrenaline-fuelled ride, soundtracked by Girls Aloud.

As a kid in the early 2000s, writer Bailey Slater was in the throes of experiencing a gay awakening. While growing up in Sawtry, a village outside Peterborough – where buses come once an hour and his headteacher made headlines for embezzling £100k from the school and having a sex dungeon in his office – Slater would gut his mum's OK! magazines, dress up the Sugababes on Stardoll and worship at the altar of Girls Aloud. Little did he know, all these things would lay the groundwork for his own inaugural magazine, Fag Mag: The GAY2K Issue.
Larger than life and self-described as a ​'00s nosh-off of epic, rhinestoned proportions, it's a fresh take on all the good stuff from the seemingly ubiquitous Y2K era. There are Big Brother Diary Room moments, Scally porn, slaggy fashion and, of course, Girls Aloud trivia, interspersed with features on Juicy Couture-clad TikTokker Shy Smith and photographer Brent McKeever.
"I wanted to make something I'd have really cherished growing up," the 21-year-old says. ​"It spans different creative fields while incorporating little juicy details you'd stumble upon while reading a celebrity's Wikipedia page, and just being a bit silly."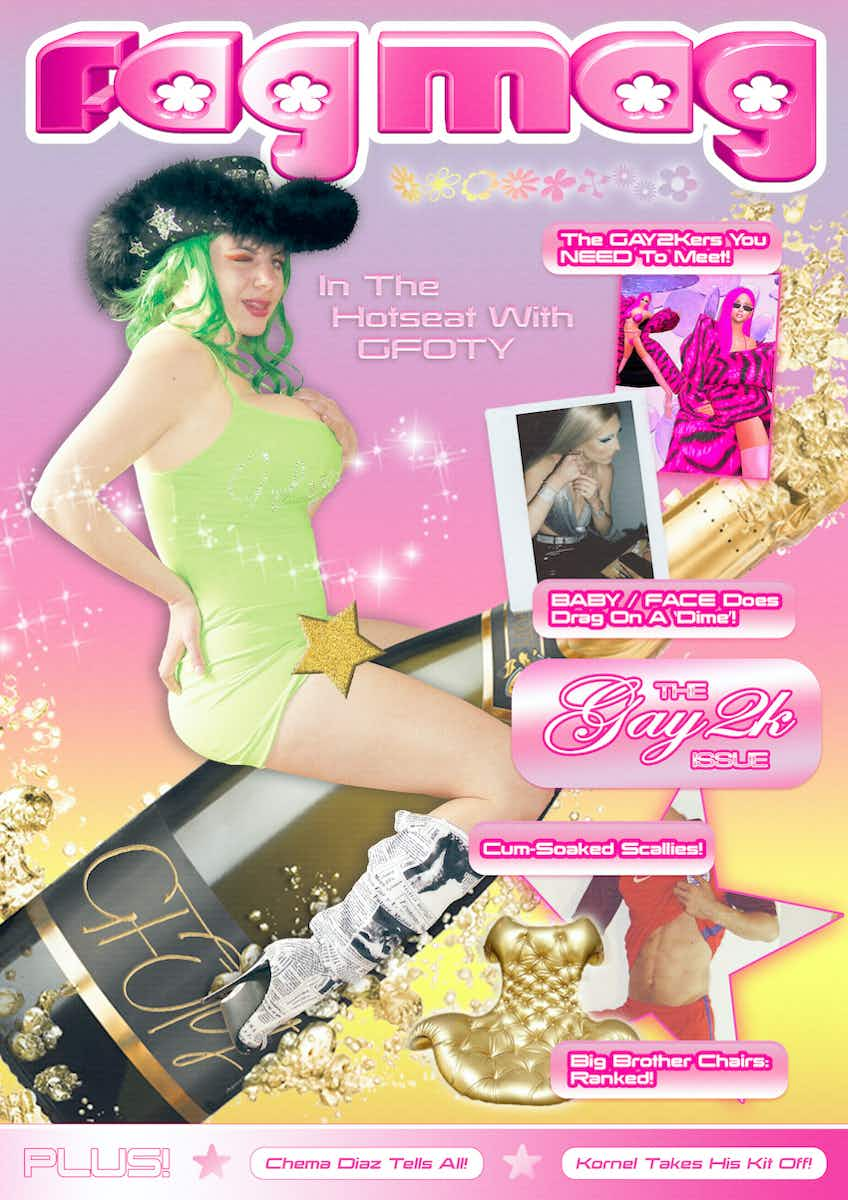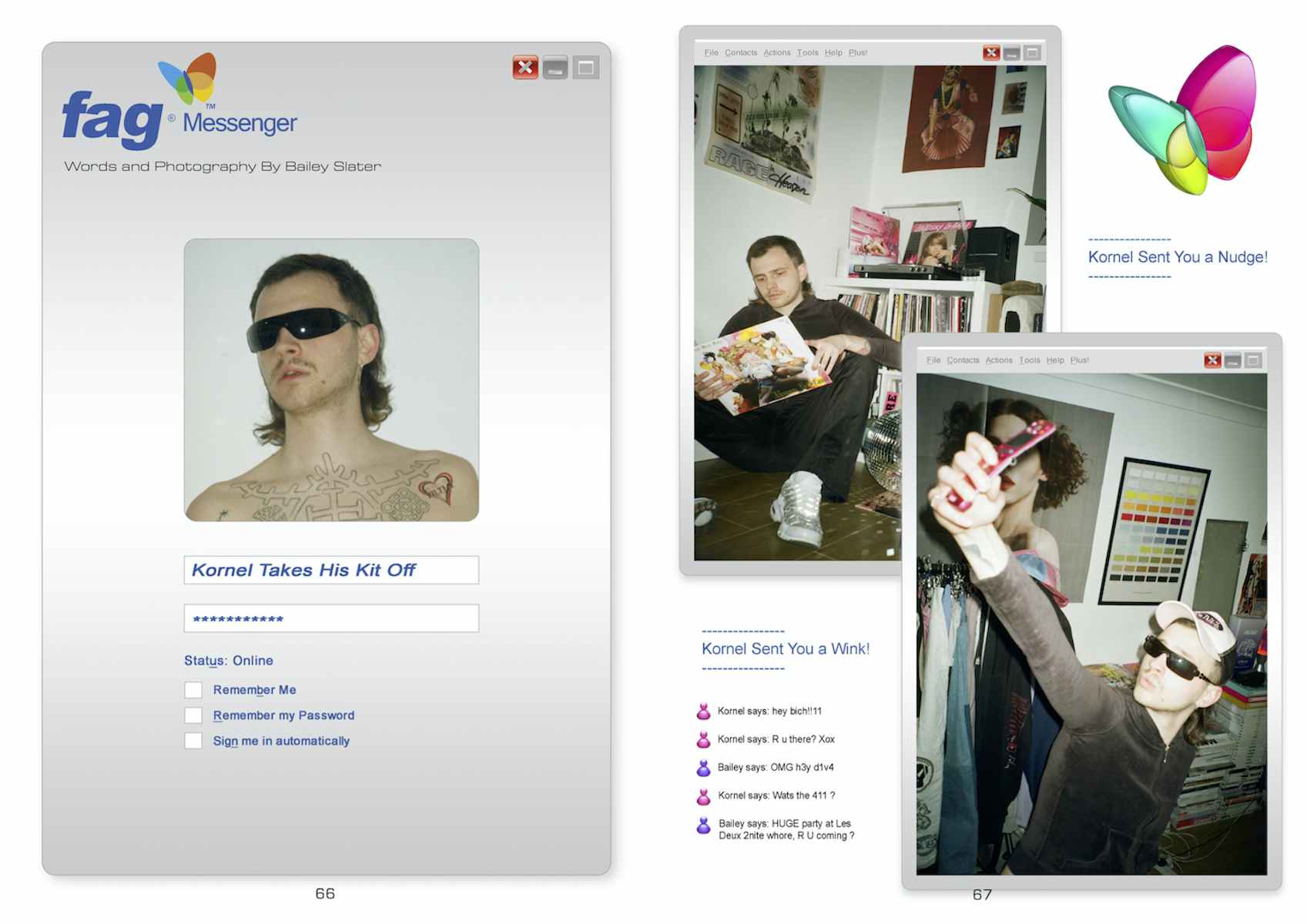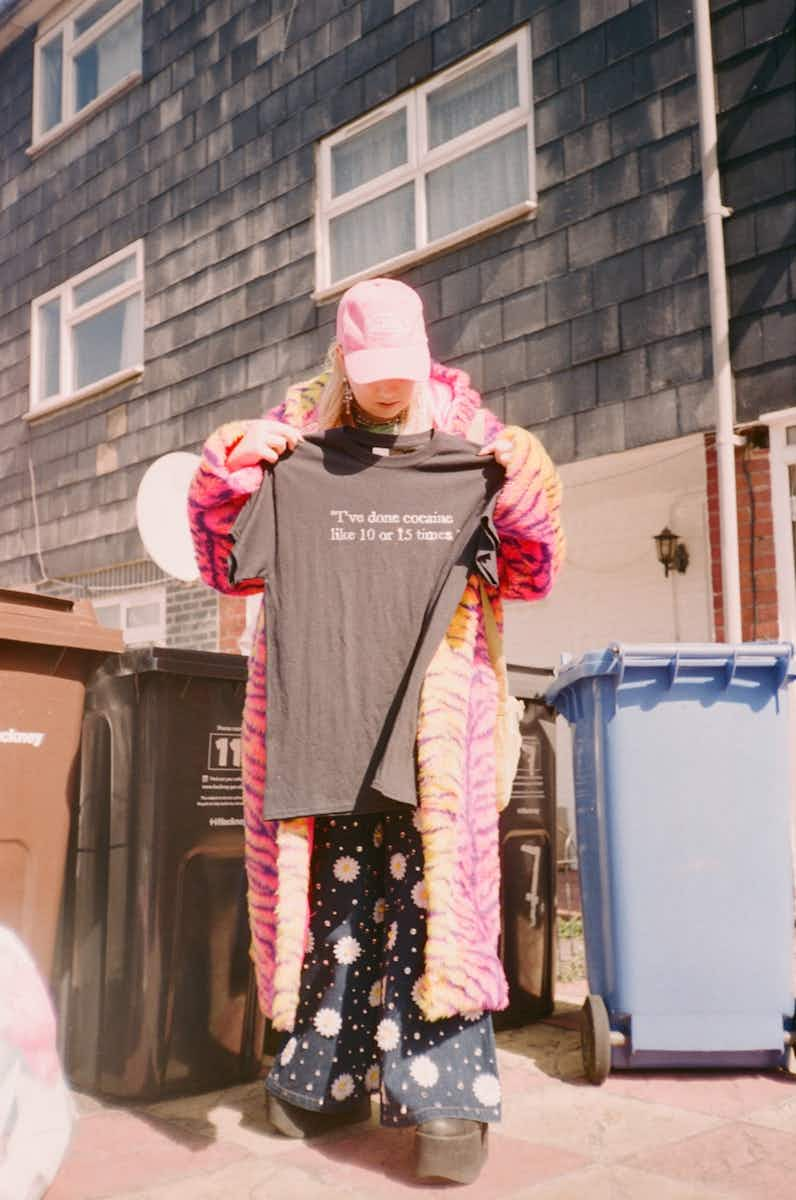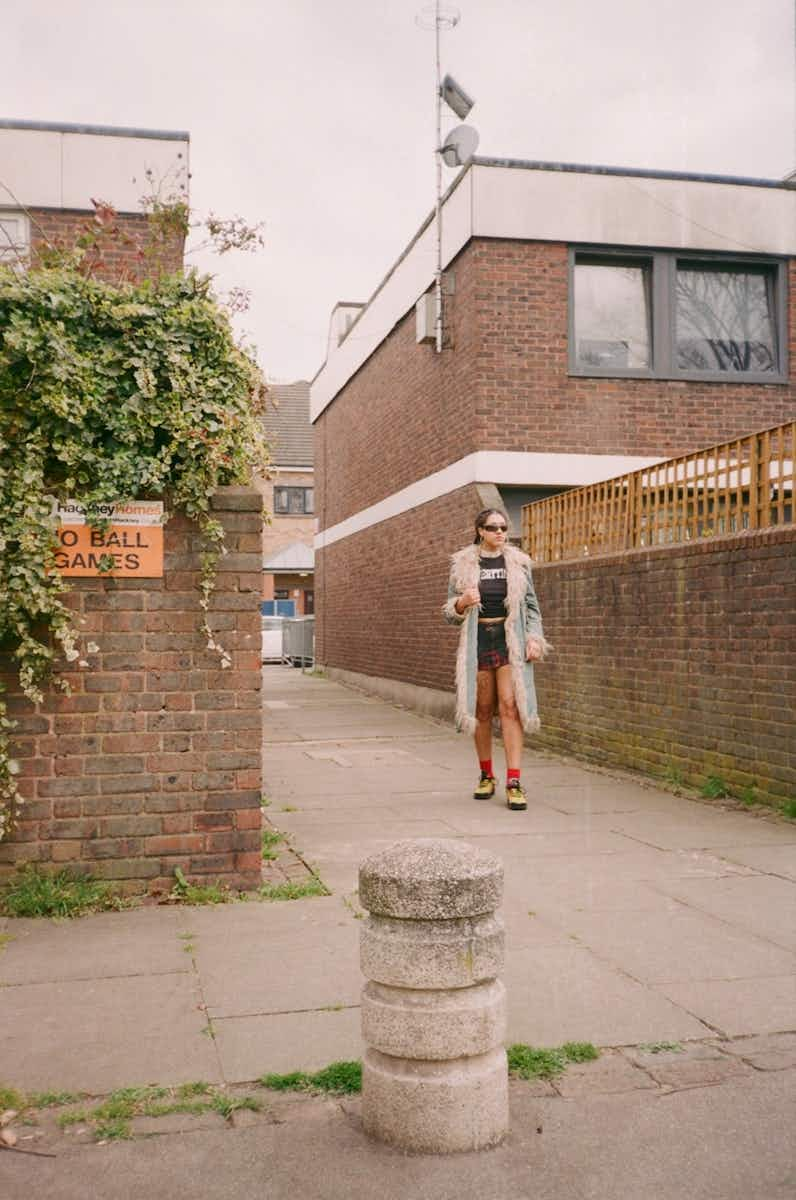 Now based in Hackney, East London, Slater brought Fag Mag to life as part of his final project at Central Saint Martins, where he has studied fashion journalism since 2017. Its exuberant Britishness and tongue in cheek Y2K-focus are an ode to the nostalgic warmth of pop stars from that era.
"They looked incredible and inspired so much joy with their music," he continues. ​"Then you've got the absurdity of ​'00s red carpet fashion, iconic rom-coms and killer brand campaigns. In no other decade would Lady Gaga party with George Sampson and Paris Hilton at a launch for a Nokia phone. There's no contest!"
A cross between Smash Hits, NME and ​"those shitty TV guides you get in Saturday newspapers", Fag Mag seeks to capture the cheekiness of Sleazenation, ​"but with glittery flourishes, as though it had been edited by Katie Price," Slater says. ​"I wanted each page to feel like you're being visually mowed down by her pink Land Rover – loud and trashy, like me."

For now, he plans on kicking back and completing an overdue Made in Chelsea marathon, but Slater's got big plans to tackle the 2010's for Fag Mag: Issue 2. ​"I've got a whole boatload of angsty teenagedom to unpack – I'm talking Tumblr, Rookie Mag, Indie Twitter and Gregg Araki. It should be really fun!"

More like this