Need to reconnect with nature?
Charles Jeffrey, Lava La Rue and more share their most-loved outdoor locations that help clear the mind.
For many of us, embracing the great outdoors has provided solace over the past year. Faced with multiple lockdowns, we've hiked through the countryside, shivered through park meet ups and strolled along the coast in lieu of trips abroad. When the stress of living through an actual, real-life pandemic has gotten too much, stepping outside for some fresh air has become the ultimate way to clear the mind.

It makes sense, then, that this year's theme for Mental Health Awareness Week is nature. According to the Mental Health Foundation, more than half of adults in the UK believe that being close to nature improves their mental health. That's why we've asked some of our favourite creatives to fill us in on their go-to outdoor spots that inspire a bit of calm, each one ready to be explored the next time you want to zen outdoors.
Charles Jeffrey, fashion designer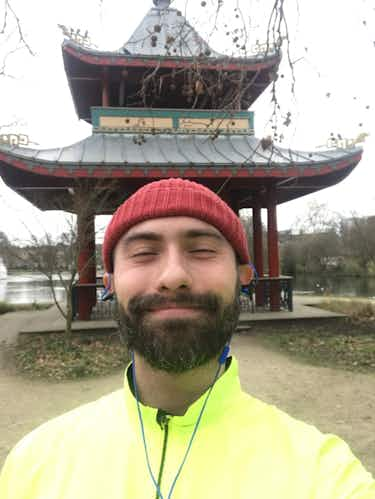 Victoria Park, London

"Victoria Park is like an old friend. I've been coming here since I first moved to London to run and my first festival was here, so it feels like it has part of my essence absorbed in the trees or something. I find the greenery of it all and the fact there are always other people running, doing the same thing as you, calming. There are moments where I get shock waves of inspiration while running and listening to music – they stick out as being healing and uplifting.
I think being around nature and fresh air can really take the edge off. If you sit and visualise the plants and trees sending out positive vibrations, and that you are just a vessel to accept those, it can do wonders. Listening to music while riding those orange bikes with the motor on them around London [also helps me destress]."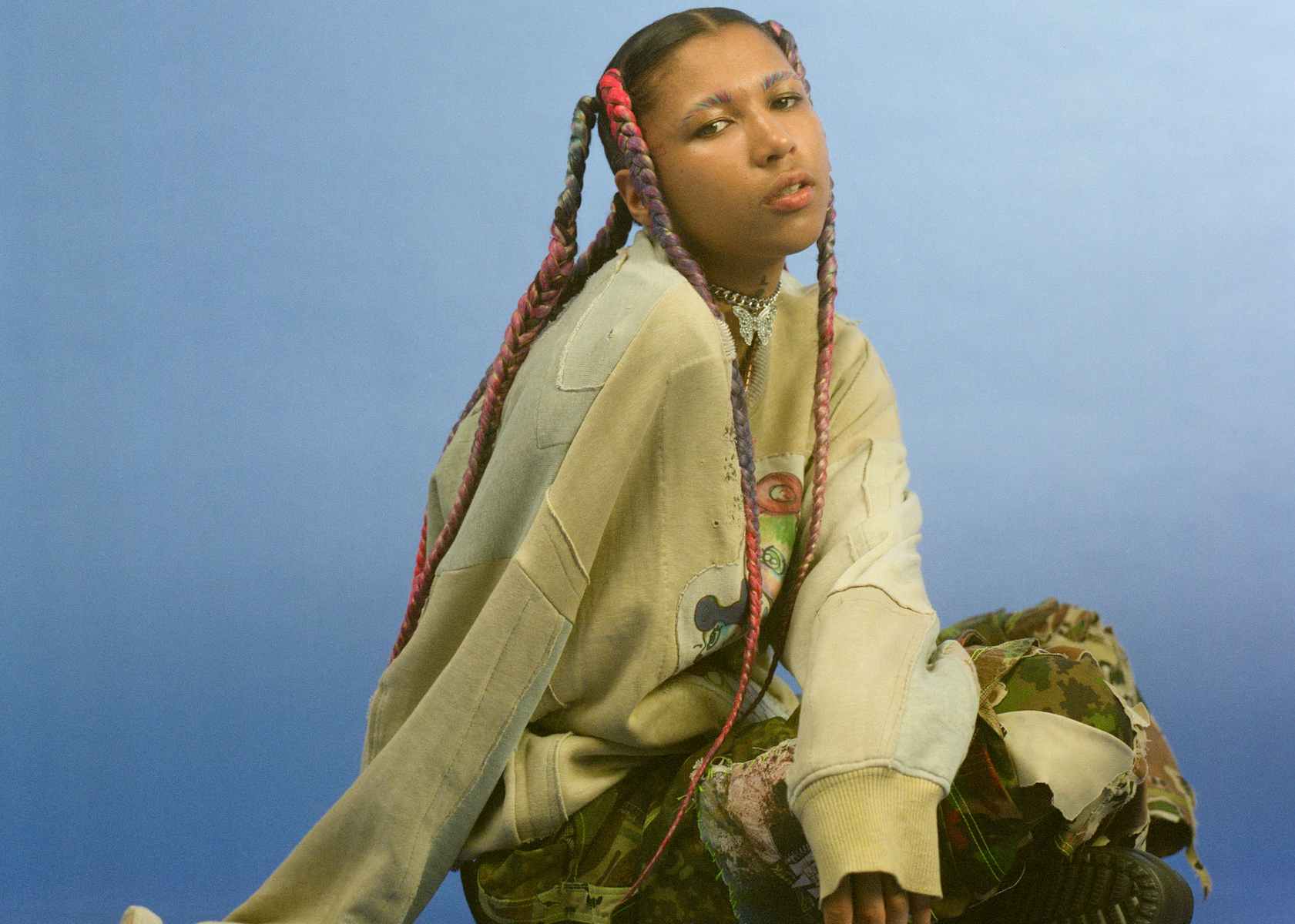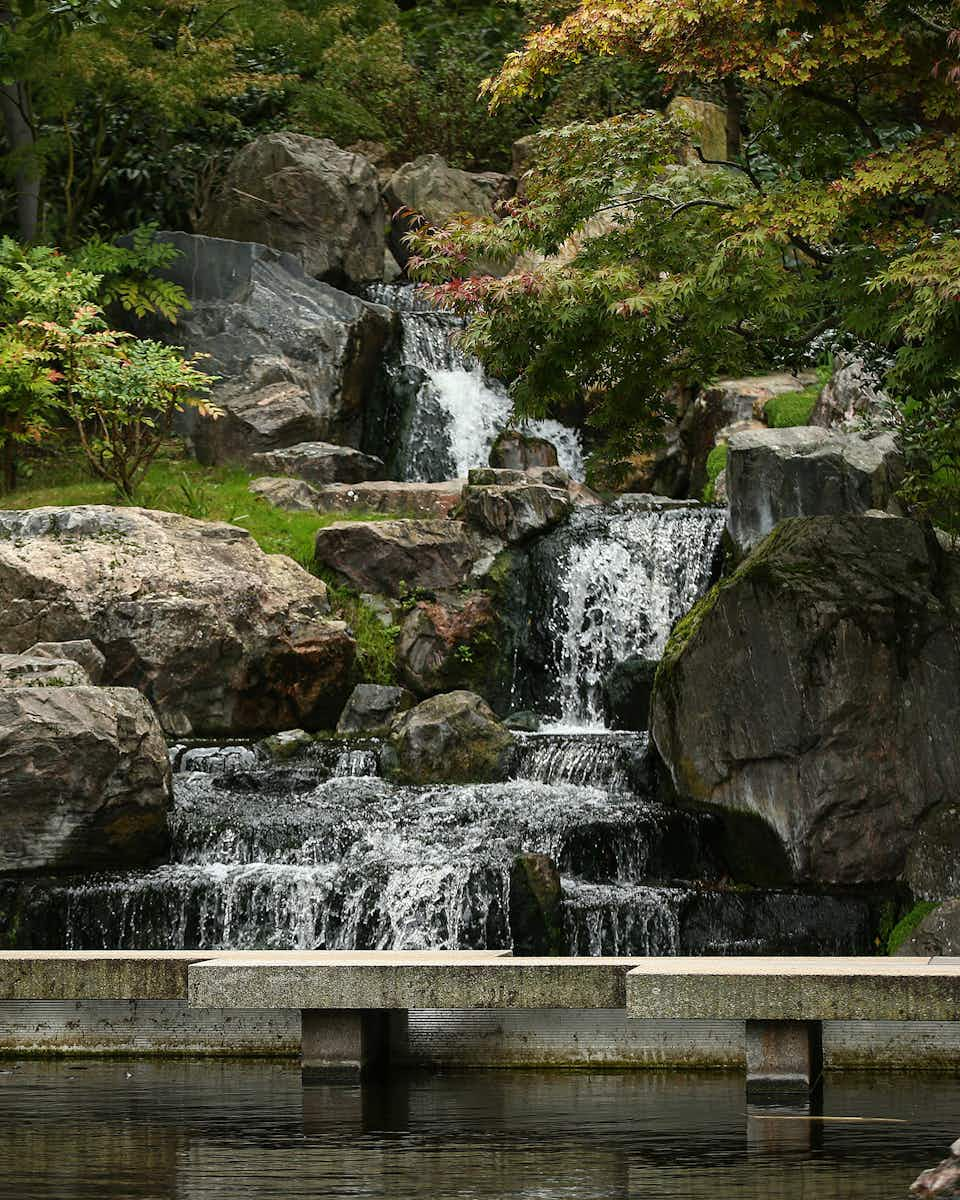 Kyoto Garden, Holland Park, London

"I moved to Japan for a couple of months when I was 18 and got really close to some friends out there. It's so nice to have beautiful Japanese gardens in my birthplace in London. The gardens literally ooze tranquility. There's a pond full of huge koi fish, with stepping stones that lead you to a waterfall, and peacocks roaming the space. When I'm there, my phone is the last thing I'm thinking about. You just want to be present and breathe.
I think humans as a species can be so wrapped up in our own issues, we generally forget that we're still animals. People would find it cruel to coop an animal in a room in front of technology and make it work days on end, but have no issue doing it to themselves. We still fundamentally need to enjoy the world outside. It was here before us and will be here after us. Let's really be present in it. Doing that genuinely helps your brain process things that you're going through.
"Breathing exercises are the one [when it comes to de-stressing]. I didn't fully understand how important they are until I turned 21. I kind of just shrugged them off as a teen, like, ​'I've got some real life problems here, how is breathing more gonna help?' But it does. I used to feel anxious a lot, then I was like, ​'Wait, I'm not taking out time to breathe properly.' I'm was so busy stress working that my breaths were all quick and short, which made me feel more anxious. Plus, I wasn't drinking enough water, was eating hella crap and my schedule was all nocturnal, so I was getting no sun. Bruh, I was literally malnourishing myself for no good reason! I worked on cutting that shit out and, while it doesn't instantly solve the big life dramas, it certainly made me feel stronger and more equipped for dealing with them. Everything suddenly felt less overwhelming."

Alfie White, photographer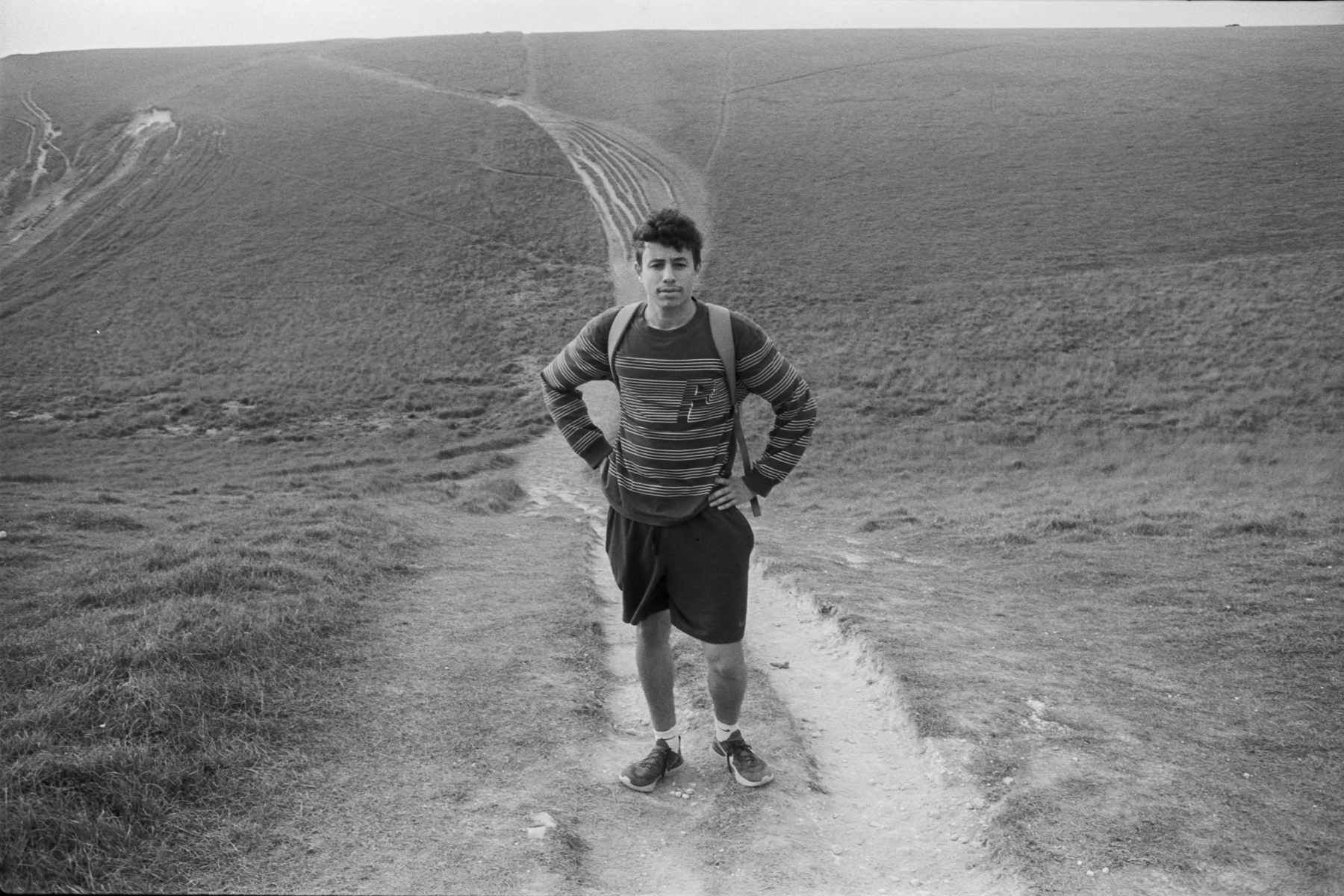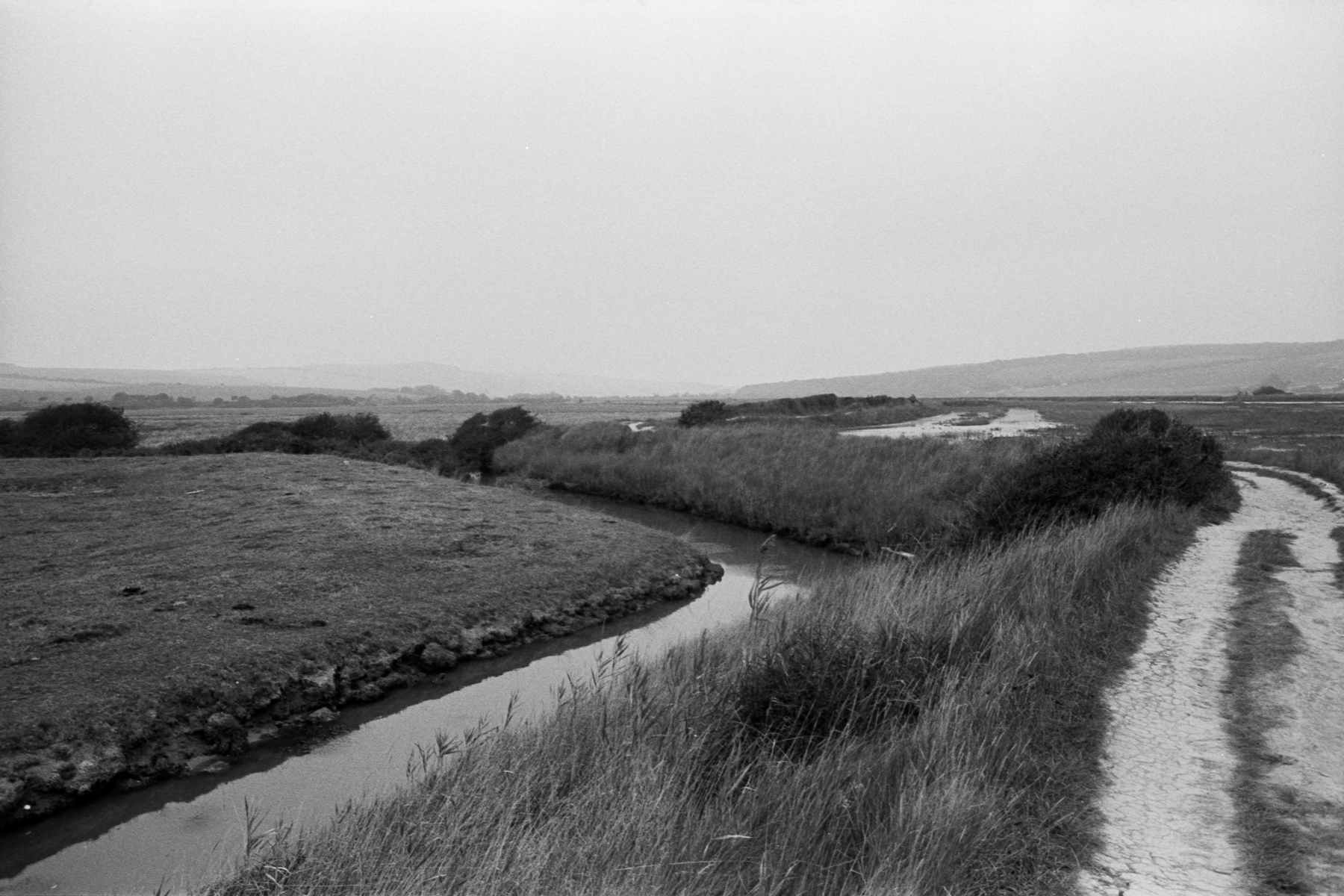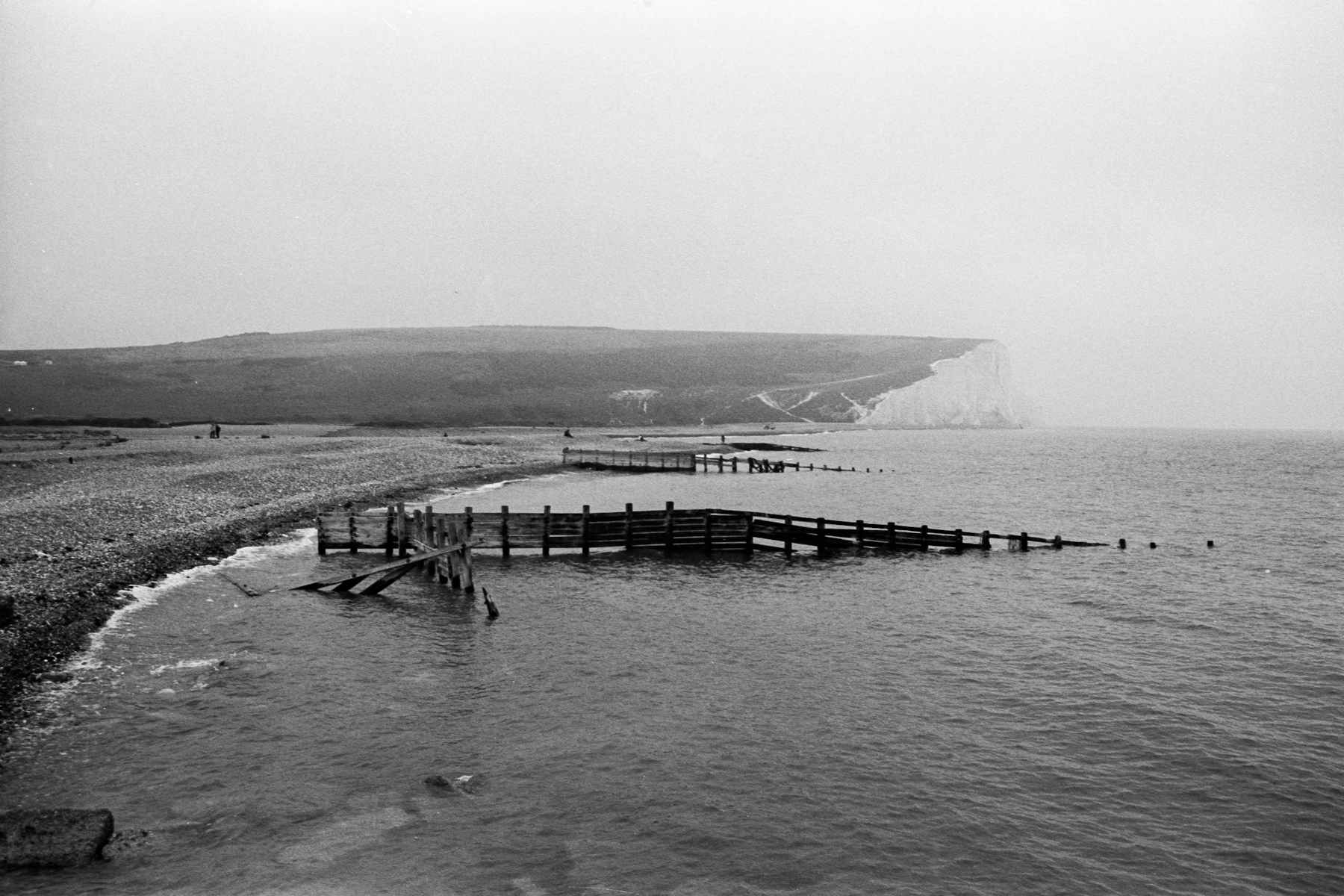 Seven Sisters Cliffs, East Sussex

"What makes the Seven Sisters cliffs special is partly the location itself, but mainly the journey through it. Assuming you're getting the train to Seaford and are doing the full walk to Eastbourne, the views and points along the way are just parts of this journey. There is no ​'end' where you finally stop and look back. It's simultaneously a place of arrival, departure, and all that lies in between.

I went there for the first time with my best friend, Jordan, in September last year. At one point, we had come to the first of the Seven Sisters and, in order to get to it, we had to go over a beach of sorts. For some reason, there was this rogue inlet of water that required an hour detour inland. Whilst walking parallel to this body of water, we were just overcome with this sense of eeriness. It was meant to be sunny, but the sky had taken on that bright, dull overcast unique to warmer seasons. The air felt too mild and everything was muffled.
At one point, some ducks flew over the water and our heads, and it felt like it was something out of Jurassic World. I think it's because the complete sense of otherworldly stillness made any form of motion seem almost extraterrestrial to us. We looked at each other and had to sort of confirm each other's existence, right there and then, otherwise we'd leave not believing that we felt the things we'd felt, experienced the things we'd experienced – or whether that moment even happened!

Being outdoors makes me forget who I am and remember what I am. It reminds me of how insignificant and wonderful this all is, and where I lie in it all. Nature offers a wonderful break from a world of so much chaos and uncertainty, when things just don't make sense."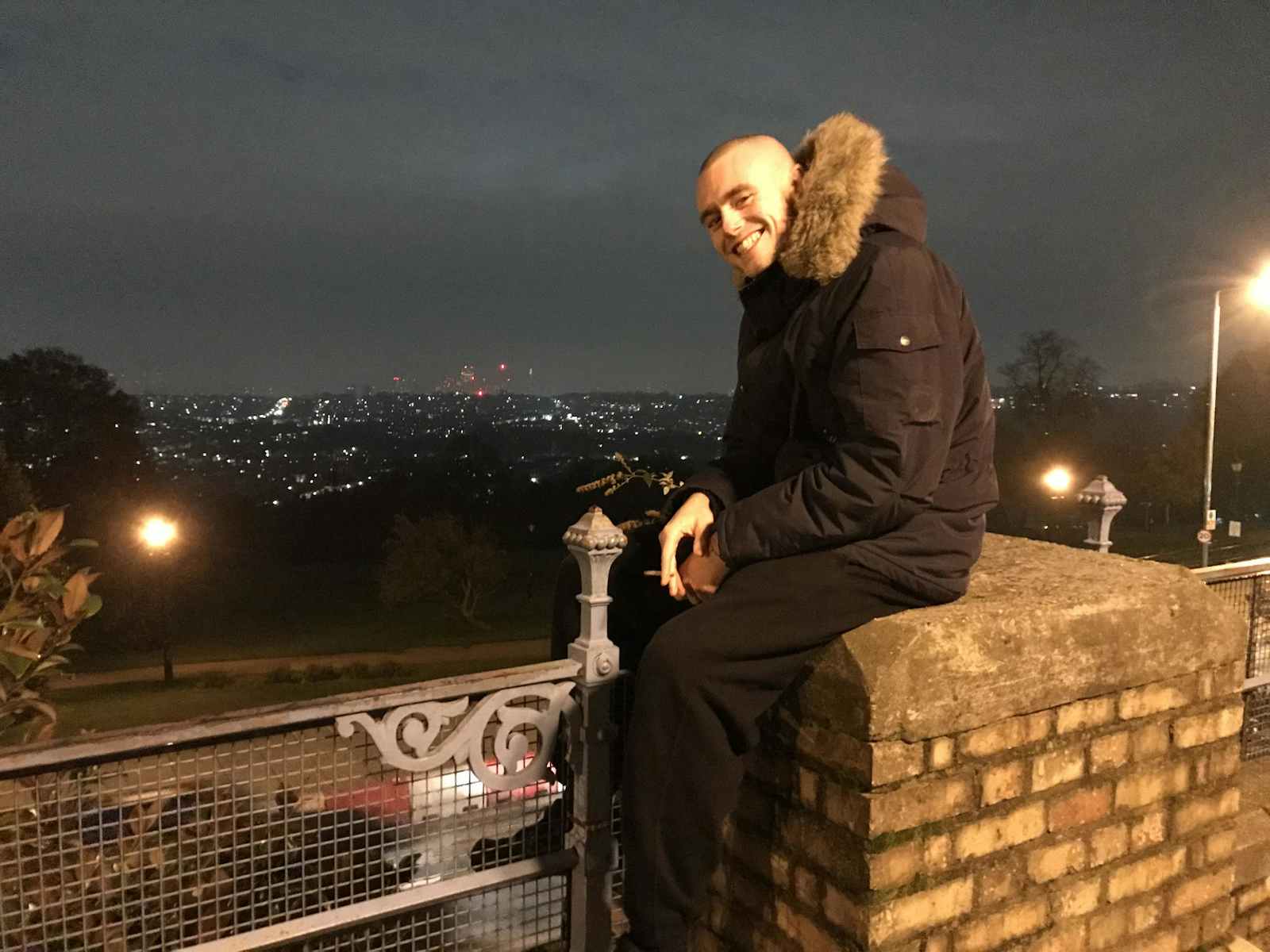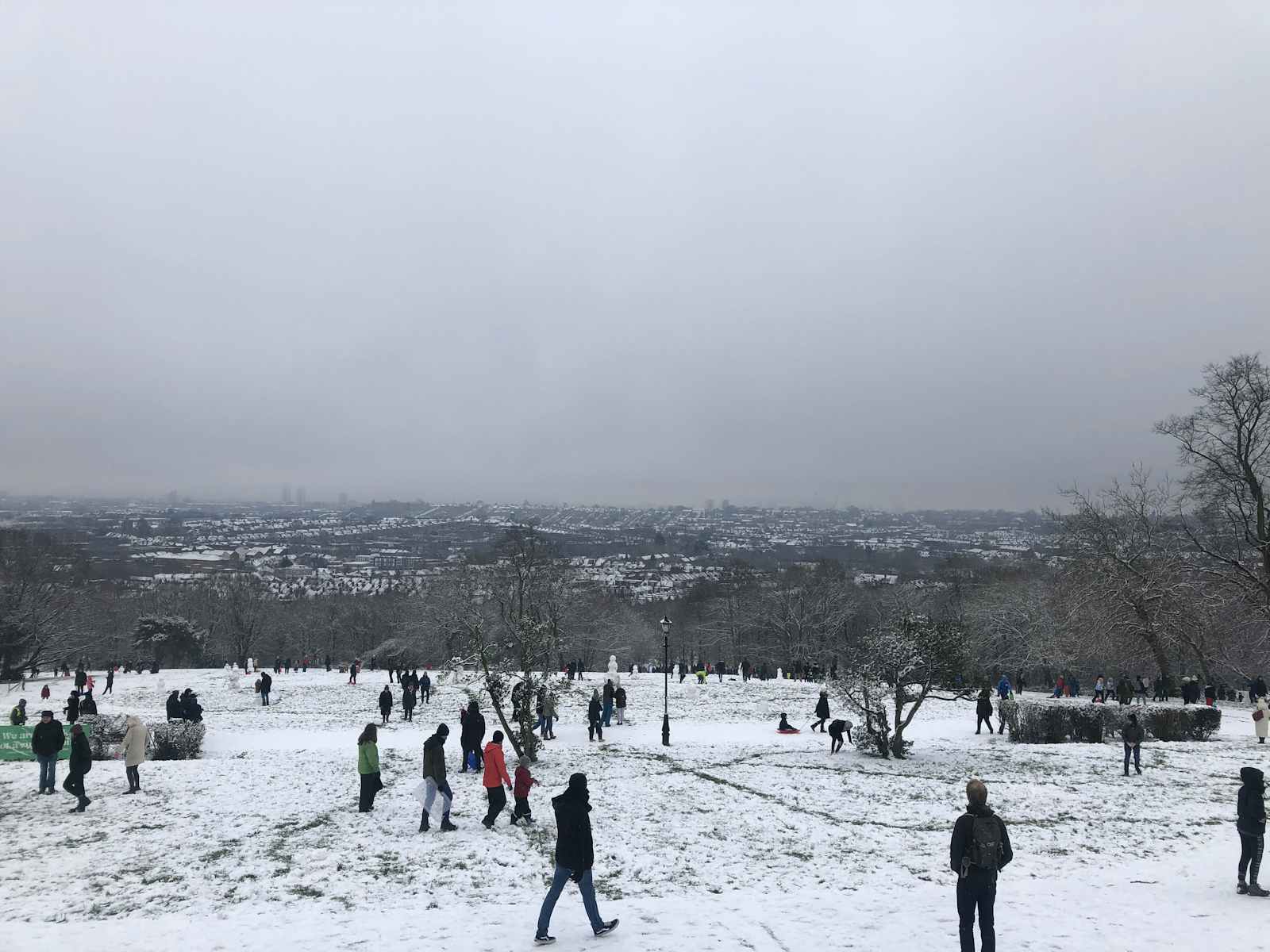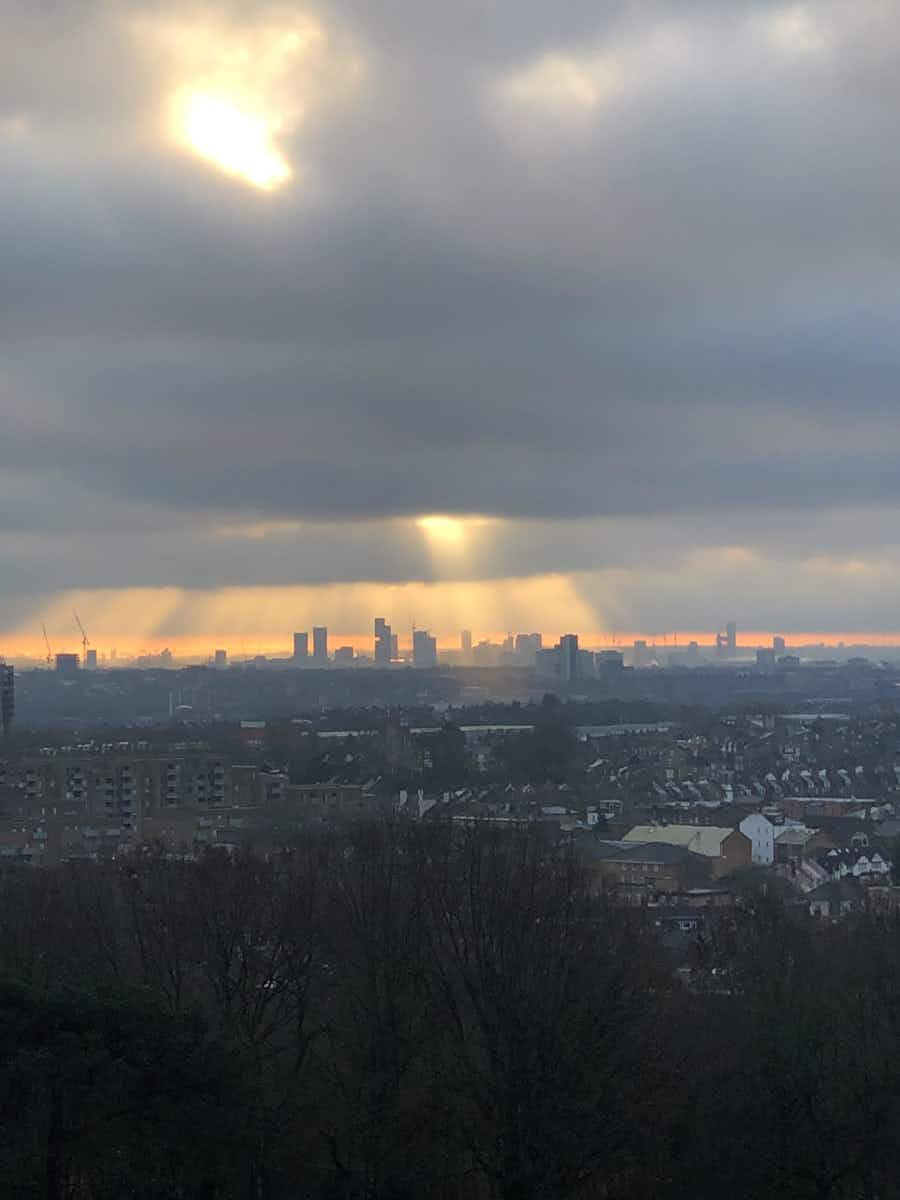 Alexandra Palace, London

"Ever since I moved to North London five years ago, I've always gone to Ally Pally if I'm too stressed out. I nearly always leave my phone at home. A few years ago, I was at a real crossroads in my life. I was working in a bar and painting in my flat in the evenings, but I was burning out at both ends. I knew I had to make a decision about whether to drop one or the other for good. Something had to change. I went up to that spot one evening and just sat there for hours, looking at the view of London, and thinking about quitting my job and just throwing everything at my goal of being an artist, no matter how impossible it seemed. By the time I'd left, I'd sworn to myself that I would do just that – and here I am today. There's something about being up there and looking over the city that puts my problems into perspective.

The older I get, the more I'm drawn to being outside. I've always grown up in the city and I used to hate the countryside, but I've become beaten down by urban life these days. Obviously, as an artist, London is the place to be and it's great to keep connected to the art scene, but it can become draining constantly hearing cars and seeing people everywhere you look. Every chance I get, I'm now fleeing to anywhere rural, just so I can unwind and decompress. I think I'm a nature guy at heart.

I've never really been one for meditation, so exercise has always been a big part of my daily routine. Boxing in particular is really important for maintaining my mental health and it's got me out of numerous dark times in my life. It helped me form a positive identity for myself and allowed me to channel my frustrations. Whatever has happened to me on any given day, I know I can always go to the gym and leave everything at the door. I honestly can't recommend exercise enough to anyone who's struggling. I don't think it's discussed enough when it comes to tackling mental health issues."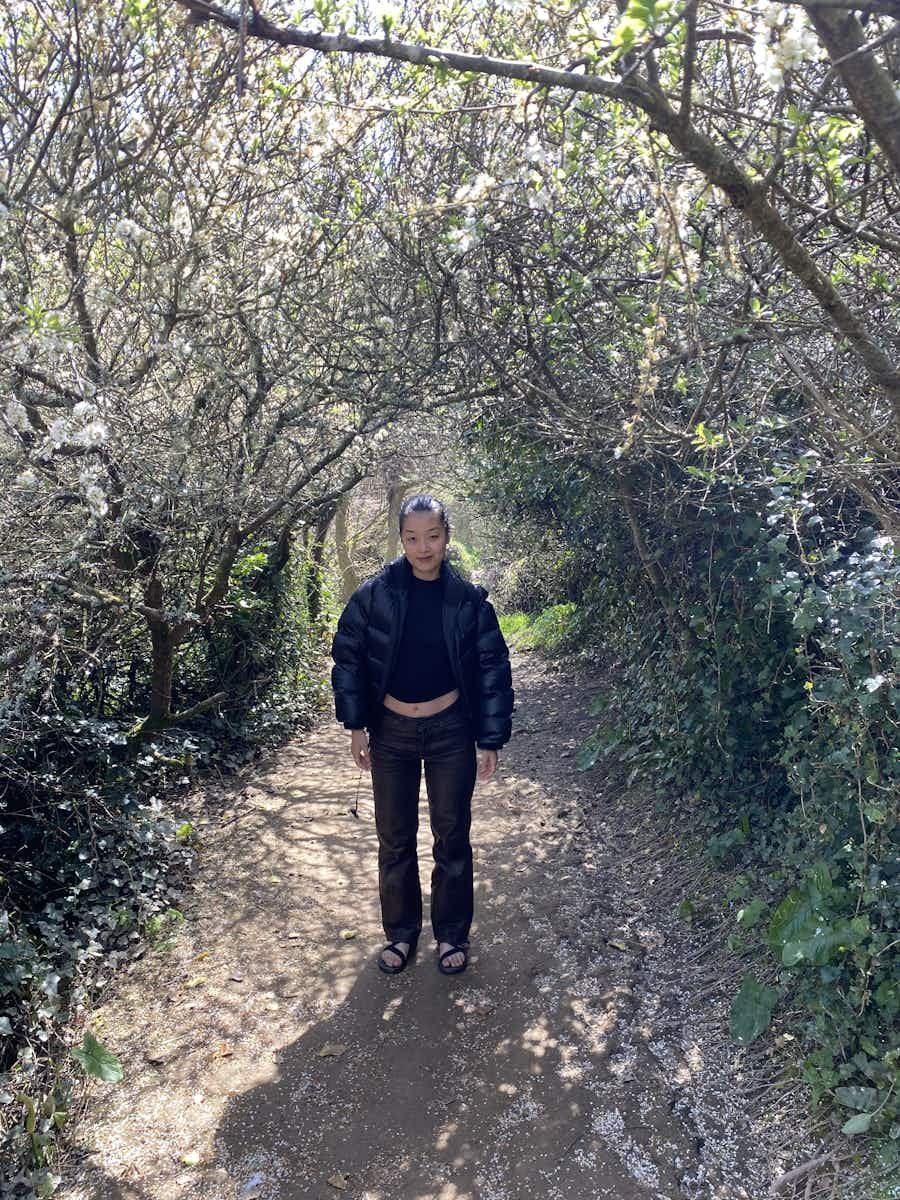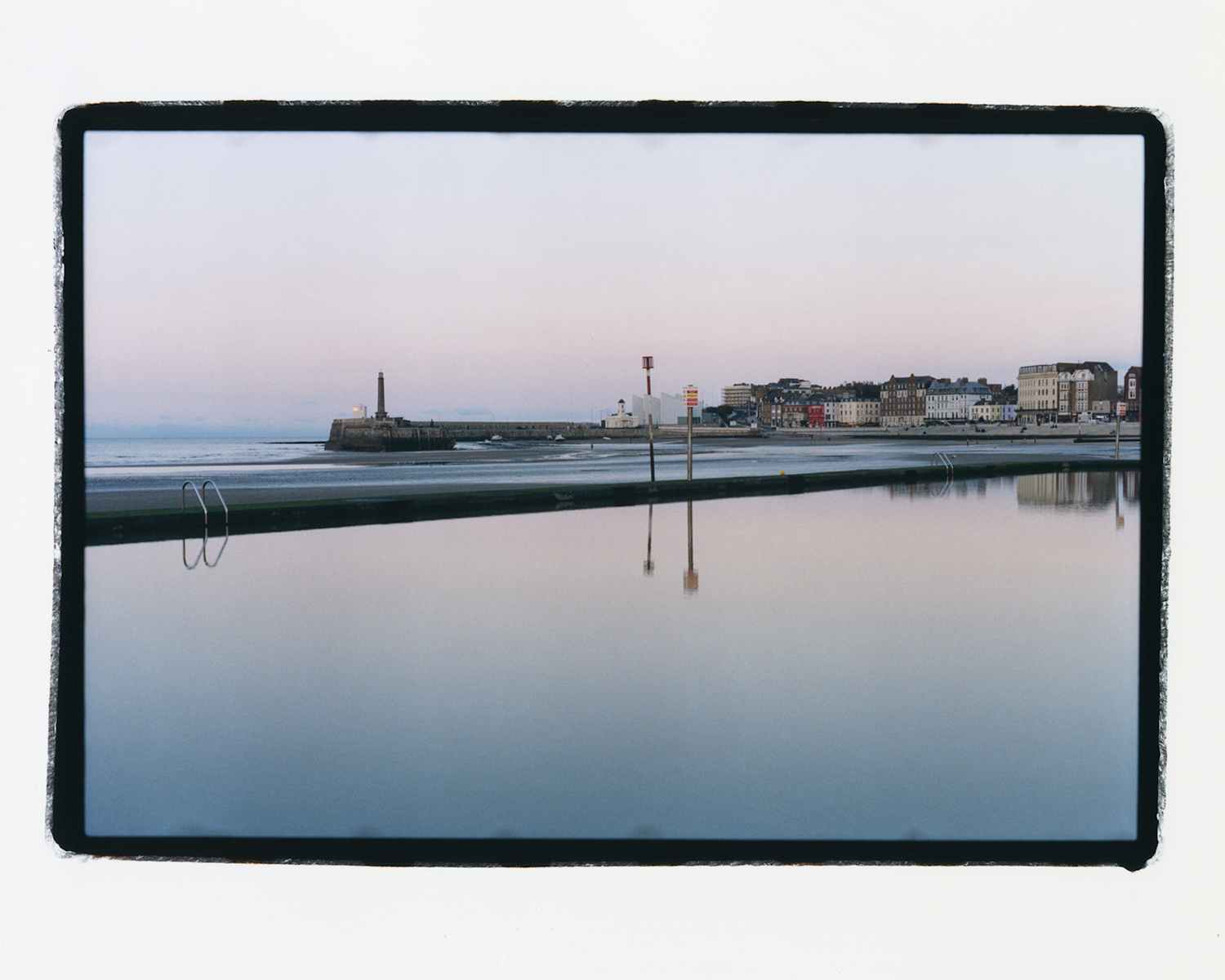 Sea pools, anywhere
"There's something really enchanting about sea pools, how they hold water when the tide is low, and become submerged and one with the sea when the tide consumes it again. I've never swam in a sea pool in summer, so every time I muster up the courage to enter fully I feel such exhilaration, both from the cold and from being proud of myself for doing it! Cold water swimming makes me feel very embodied. It clears my head and makes me present.

Being outdoors is so essential to me. Whenever I get to spend time in nature, I feel completely reset. I get to detach myself from my daily routines for a while, which includes my almost constant state of anxiety and stress. Other things I do to destress include eating good food and fruit, crocheting and having spa days!"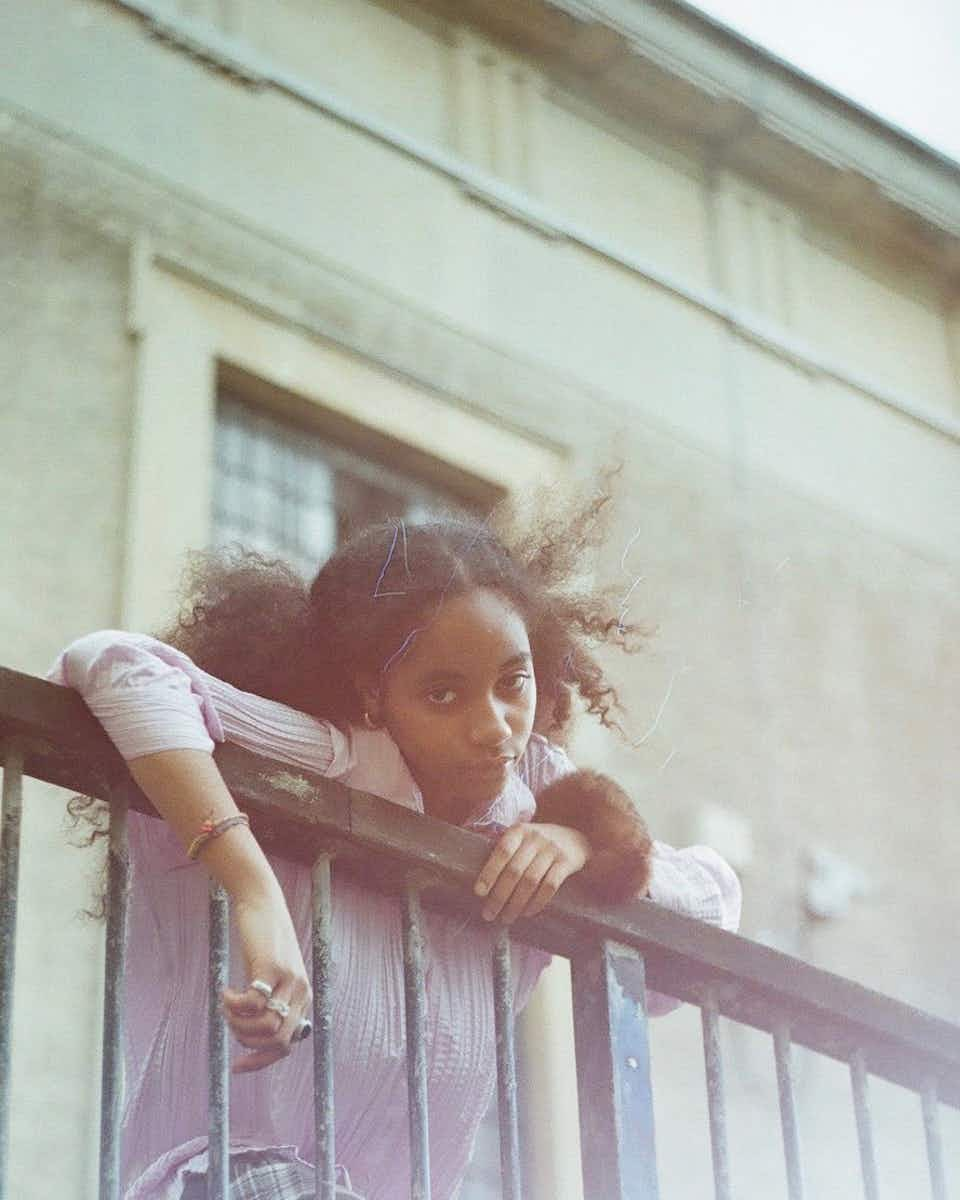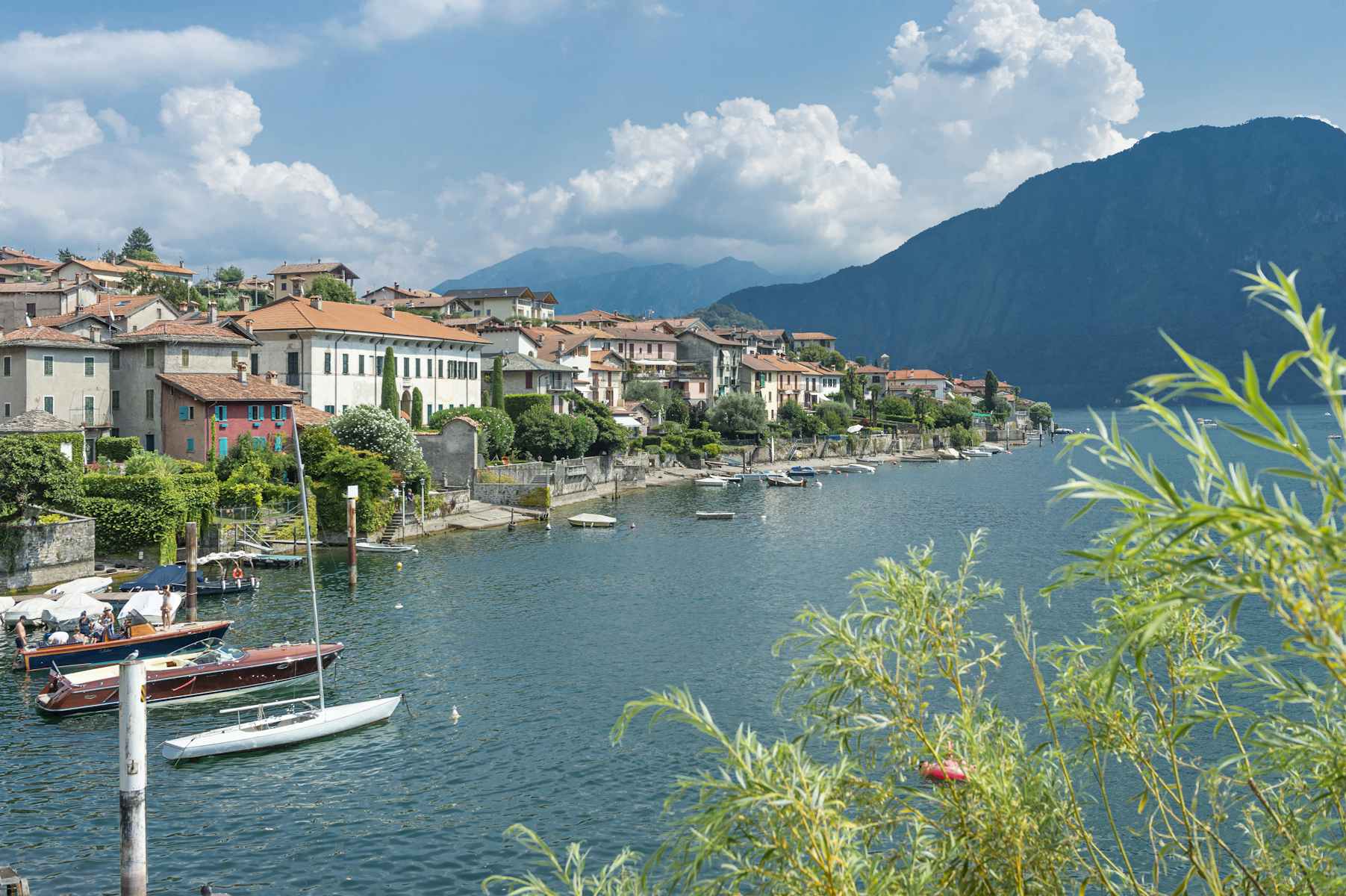 Lake Como, Italy

"My favourite place to go to must be Lake Como in Italy. I love listening to the exhilarating waves. The sound of the water gives me a sense of nostalgia and the lights of all the homes gives me warmth – I love knowing that people are so safe in their homes. It's so calm and blissful.
My favourite memory of this place is definitely being on a boat ride with my sister and sharing laughs with her. We made friends with others on the boat, shared life experiences and learned about each other's cultures.
I think nature has a huge impact on mental health. Going on a walk for a few minutes alone can completely uplift you. I love to walk in the grass barefoot.
When it comes to looking after my mental health, listening to music is a massive thing for me. I listen to jazz music when I feel an uncomfortable mood coming along. I also dance in my room, and breathe in and out until I've let go of all resistance in my thoughts."

More like this