Lava La Rue
Music

Tyler, the Creator's LA festival is just too much fun.
Music

You might recognise this guy as slowthai and Lava La Rue's tour DJ. Now, he's about to drop his own tunes.
Music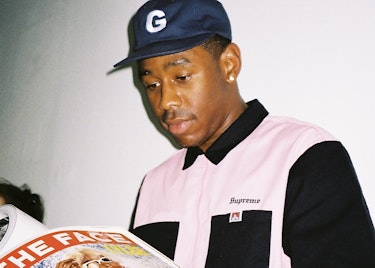 We celebrated the wild imaginations of Tyler, the Creator and Lava La Rue at a DIY spot in Brixton Village.