Charles Jeffrey
---
Style

Jordan Luca, Paria Farzaneh, Bethany Williams, Robyn Lynch, Nicholas Daley, Charles Jeffrey, Stefan Cooke, Wales Bonner, Art School, Martine Rose.
Style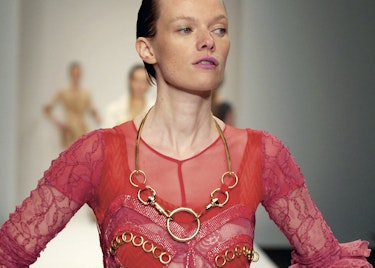 'Fashion Central Saint Martins' details the rich history of the London school's famed alumni, past and present. But what does it take to walk down the famous halls, and what does the future look like for CSM?
Style

Held at The British Library, the designer's SS20 show was as much a nod to his love for books as it was a return to rebelliousness in British fashion.