Charles Jeffrey: ​

"

Nightlife is like meditation"
This season, LOVERBOY embraces the darkness of the past year in Gloom, while yearning for the dancefloors rooted in the London brand's DNA.

Charles Jeffrey, of namesake brand Charles Jeffrey LOVERBOY, has been in the game for coming up to seven years – a prospect he can't quite believe himself. Since those early days at Central Saint Martins – where he completed a foundation then a BA in Fashion Design and Marketing – he's cultivated himself and those within his community, as one of London's brightest design talents to burst onto the scene, one explosive knit, print and tartan at a time.
Whether setting up Dalston club night LOVERBOY back in 2015 – where the basement party became a sweaty HQ for colourful queer art school students – or taking over the British Library as part of his London Fashion Week show in 2019, it's been quite a memorable few years for the Scottish designer.
"It's so crazy to me," he says over Zoom, face powdered, preened and characteristically theatrical. ​"We've experimented a lot, tried lots of different processes. But now I've come to this conclusion that what LOVERBOY is all about is the output." LOVERBOY is, at its core, rooted in print and textiles. All the fabrics used are custom, and experimenting with product outcome comes naturally to Jeffrey. It's all part of the play.
Where last season Jeffrey presented The Healing, smiling in the face of adversity in the initial months of the pandemic, Gloom, the collection the designer revealed today, is the total opposite. It's about embracing the darkness we're feeling right now, the restlessness, unease and anxiety.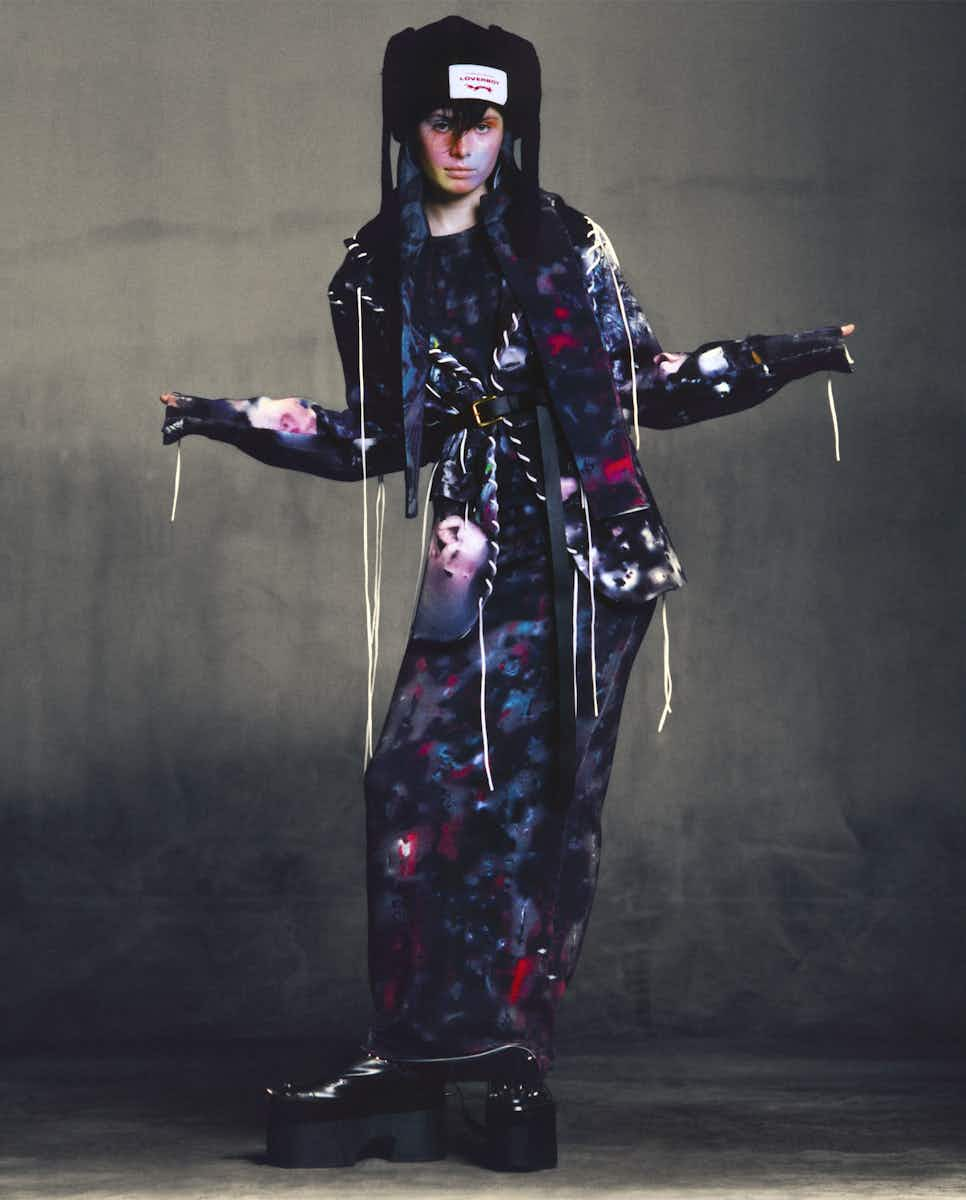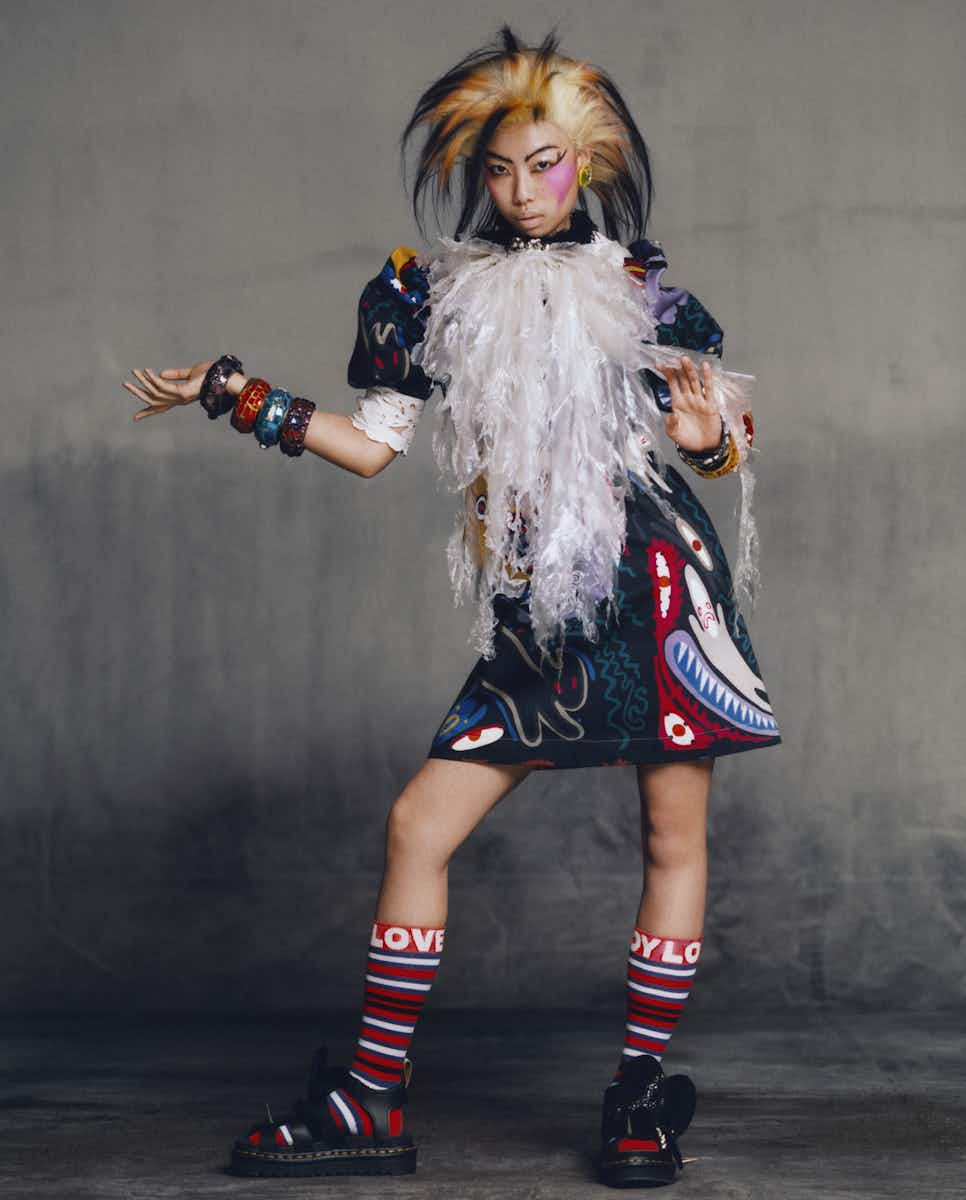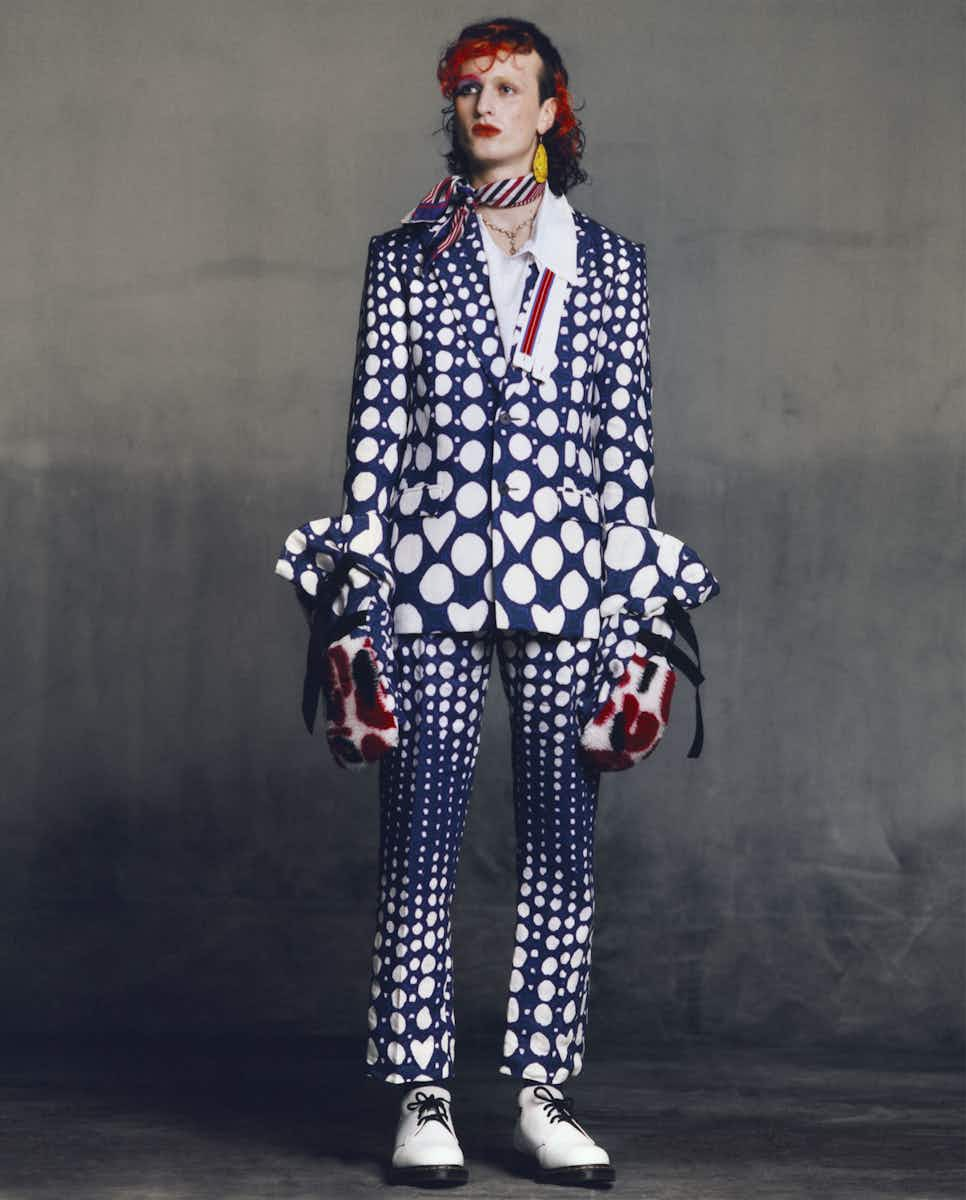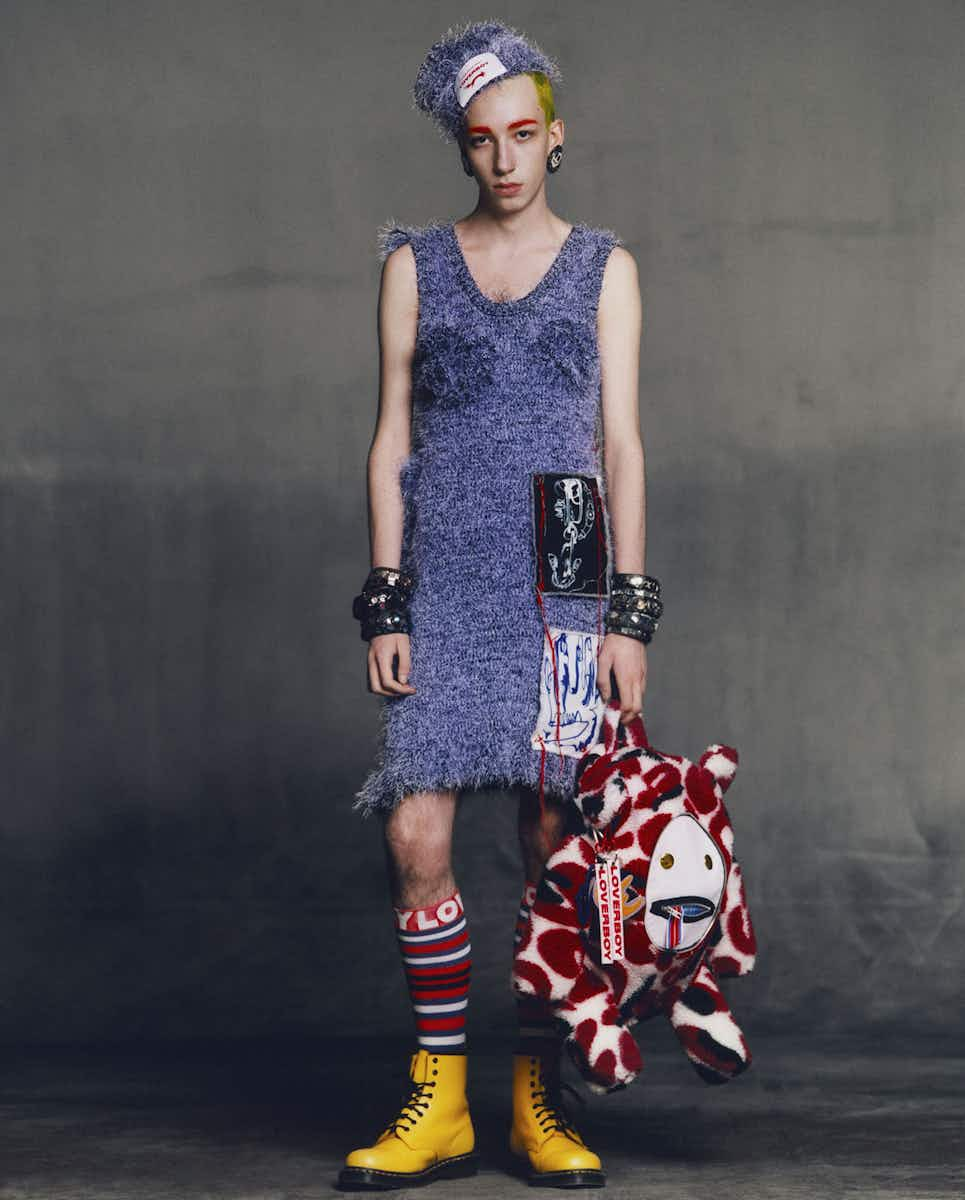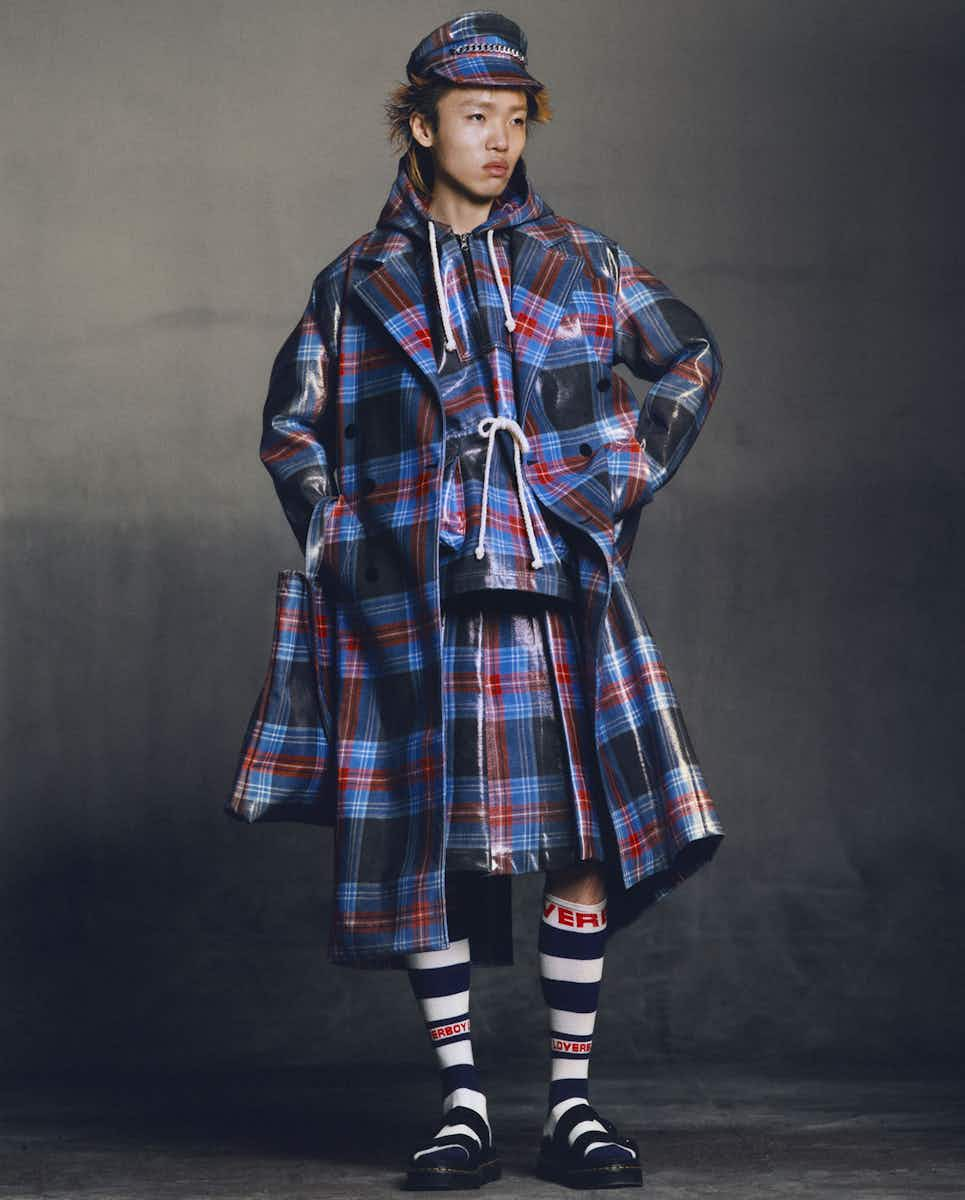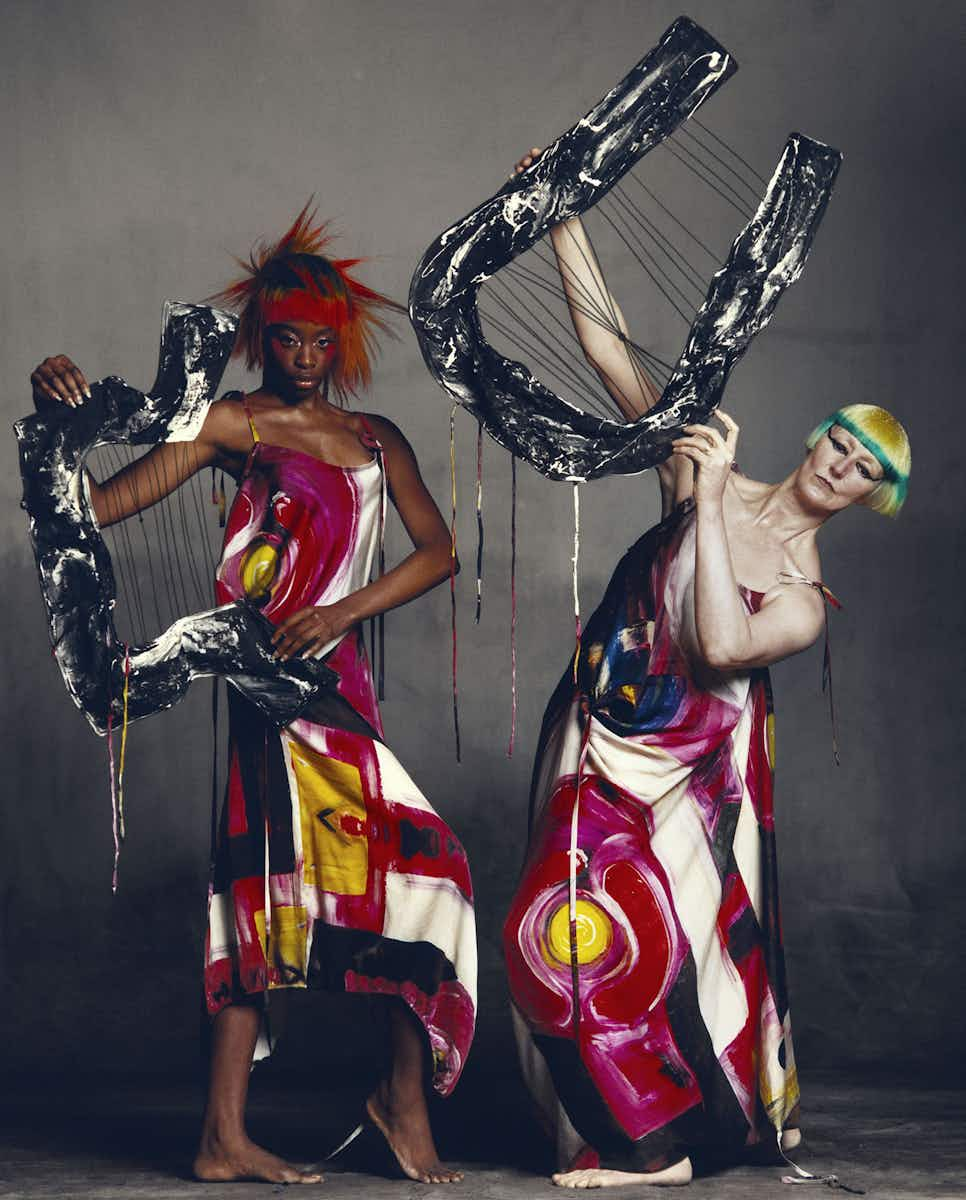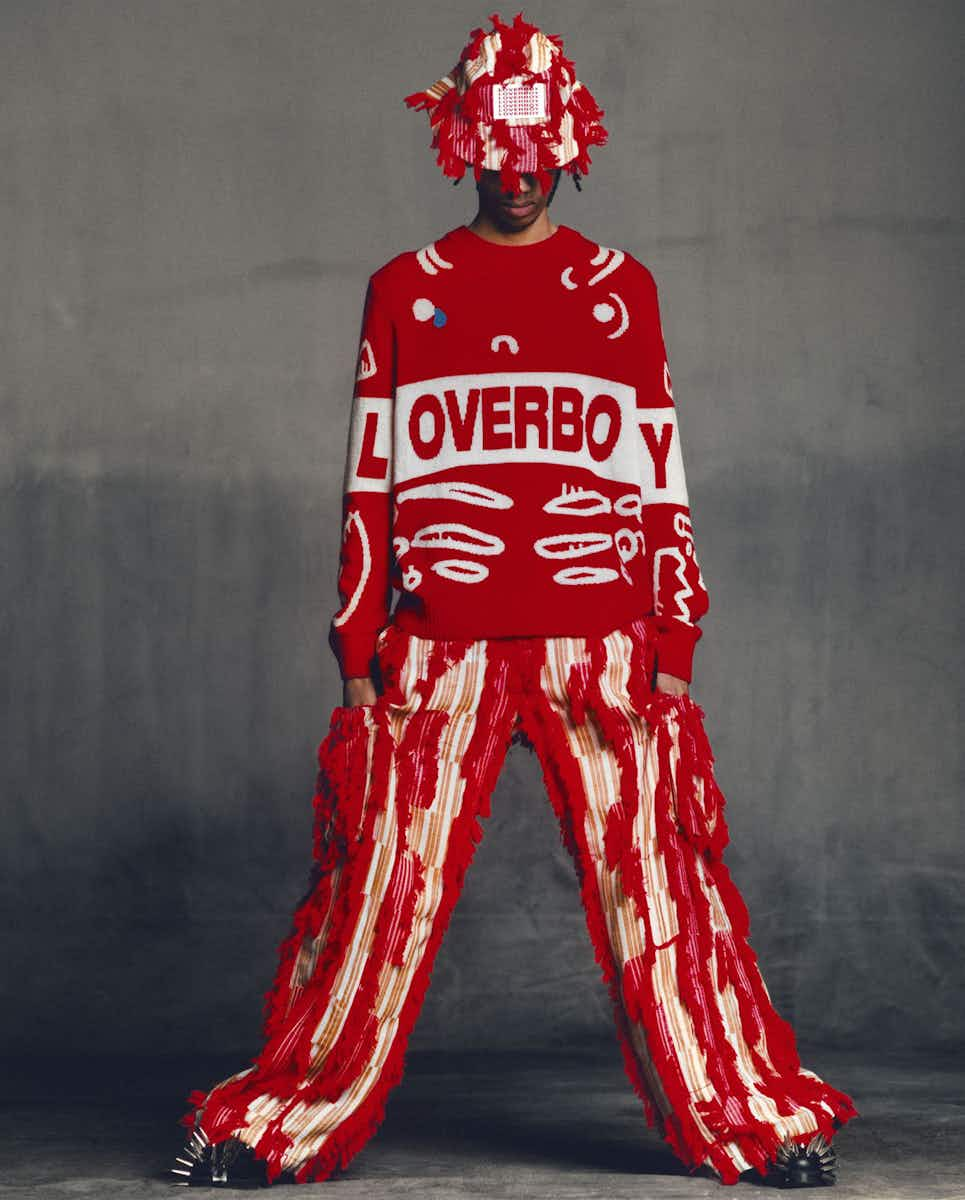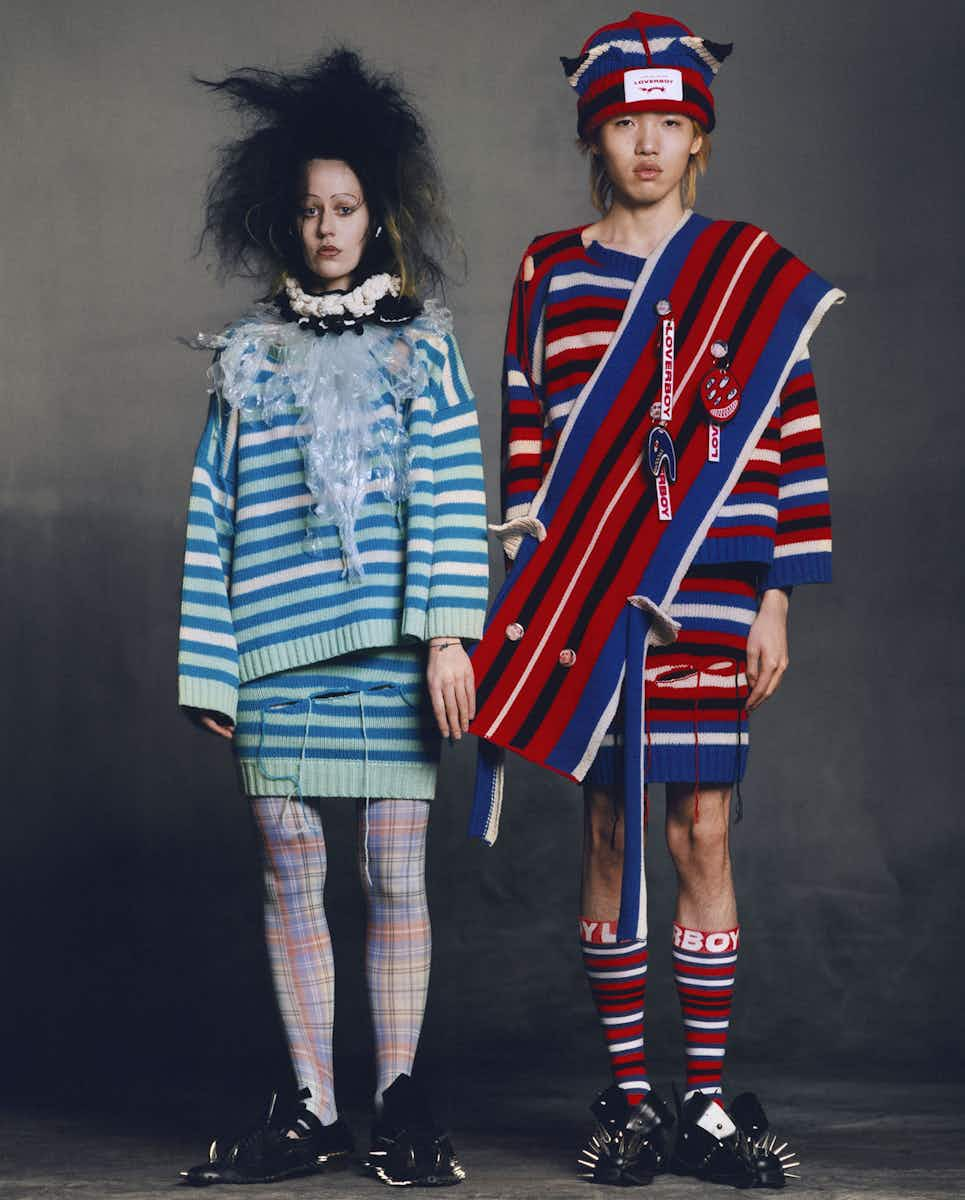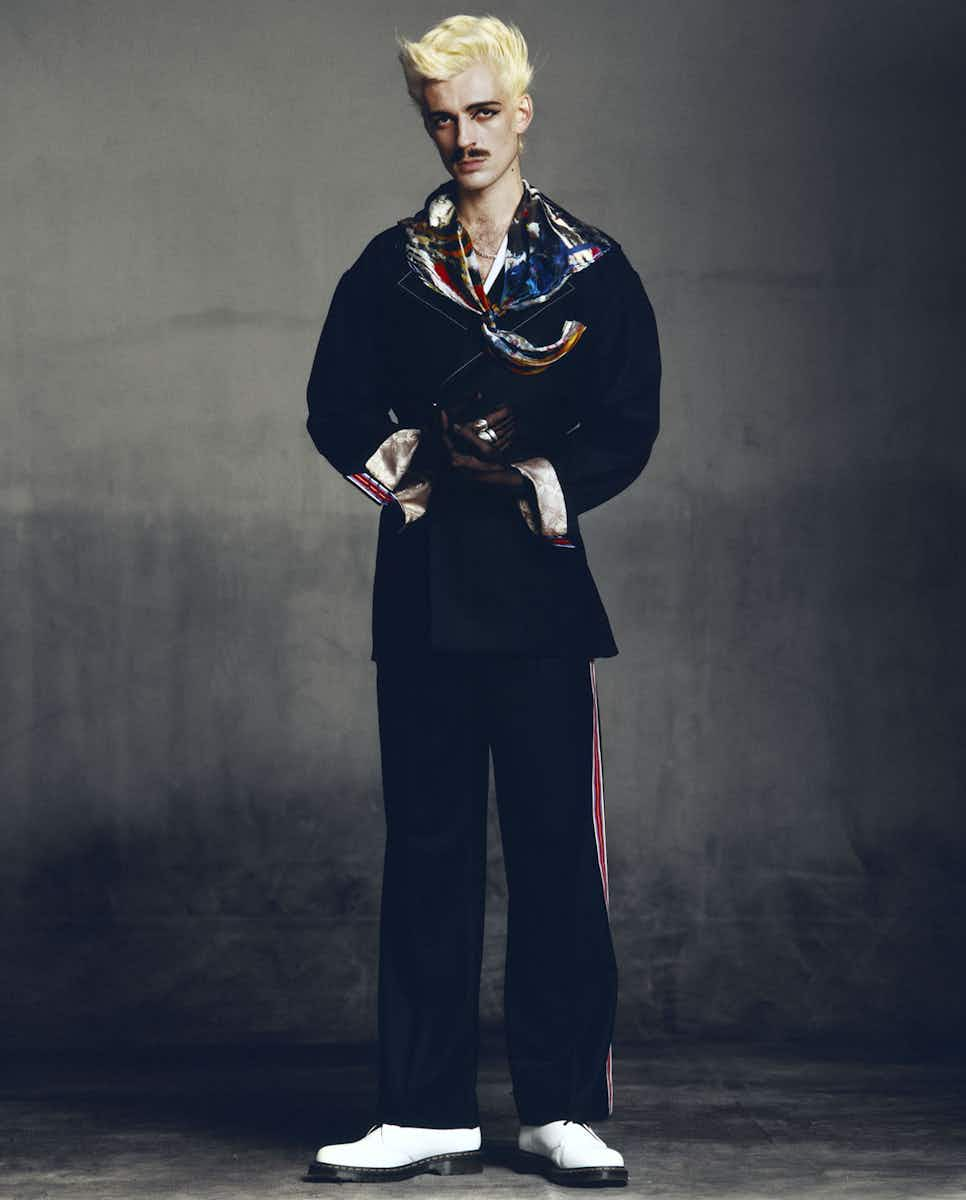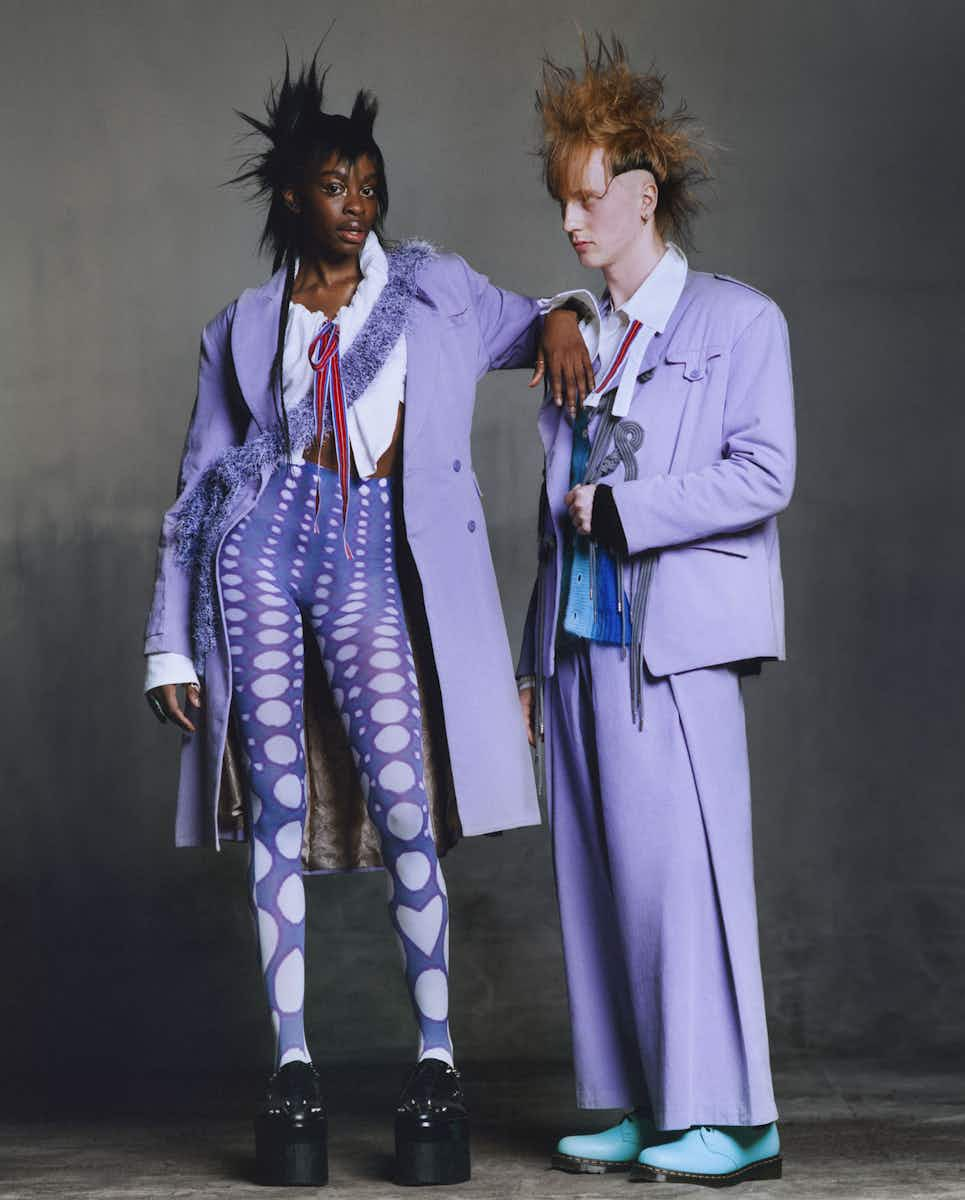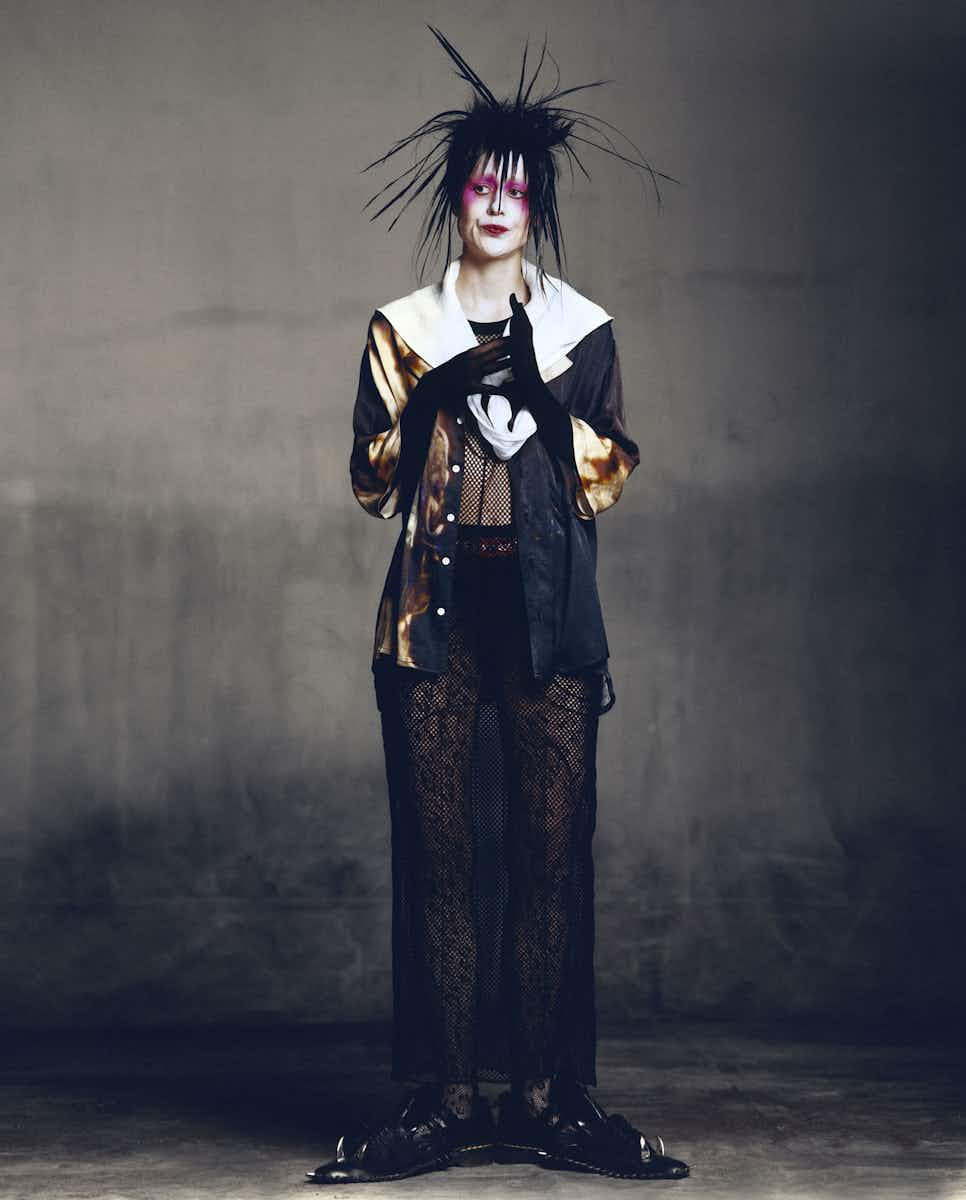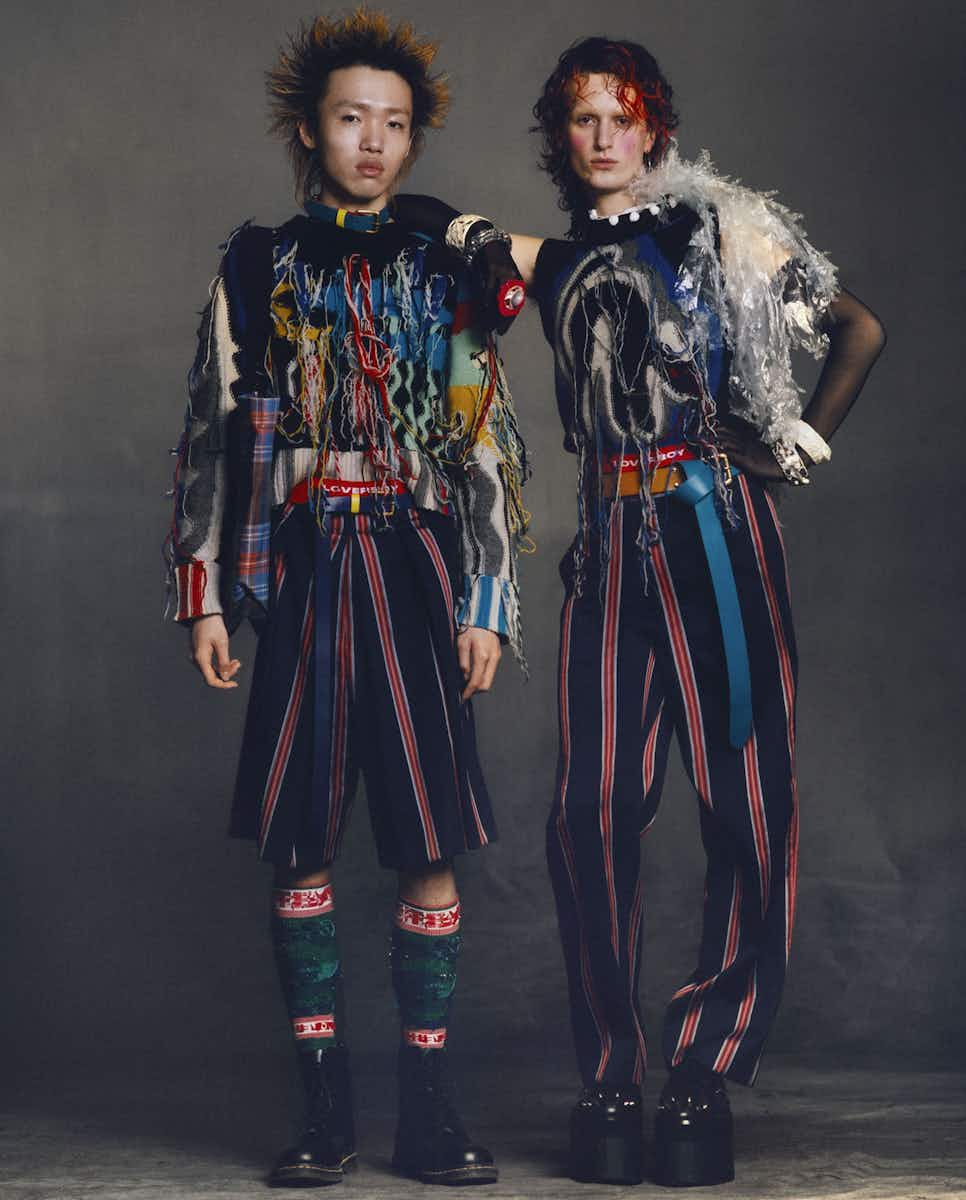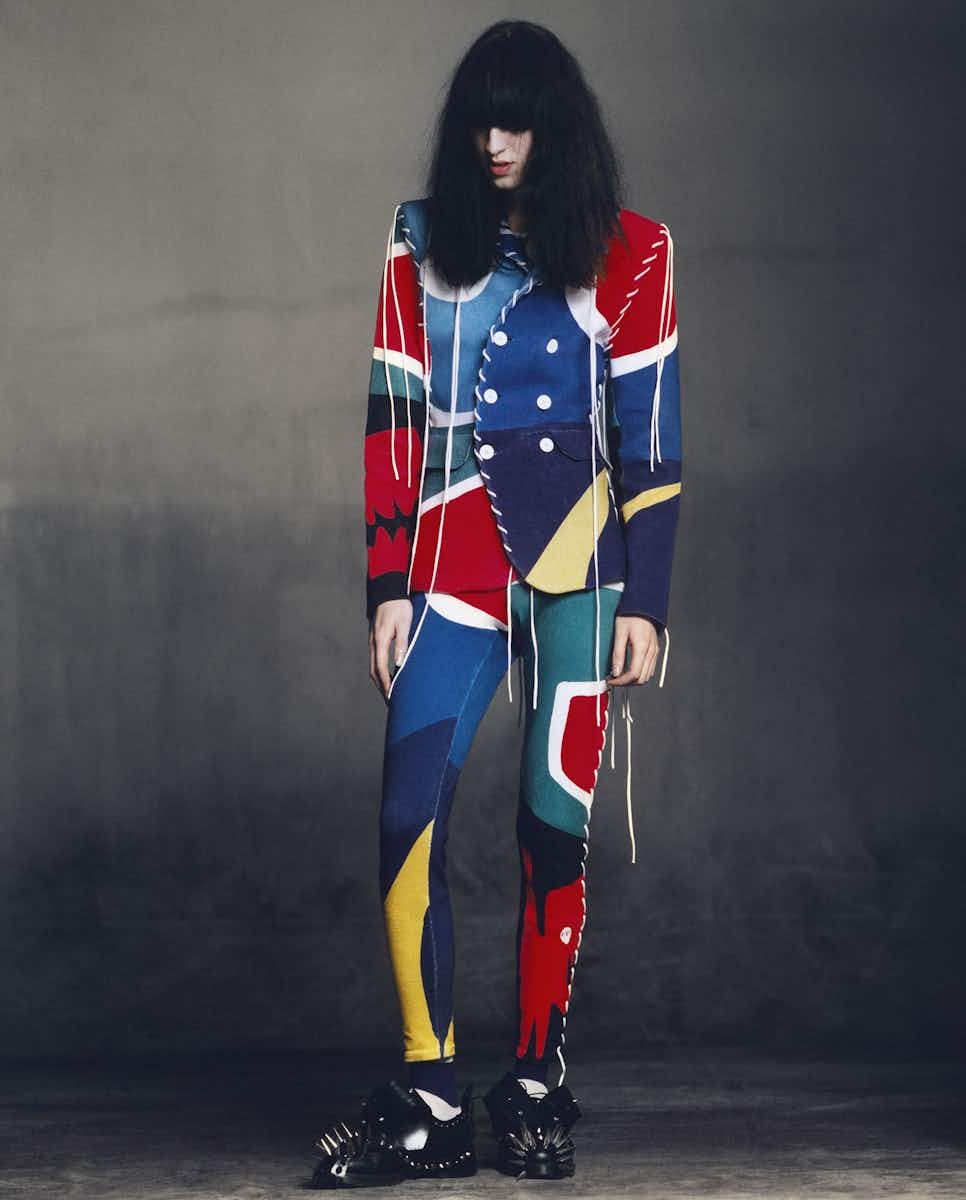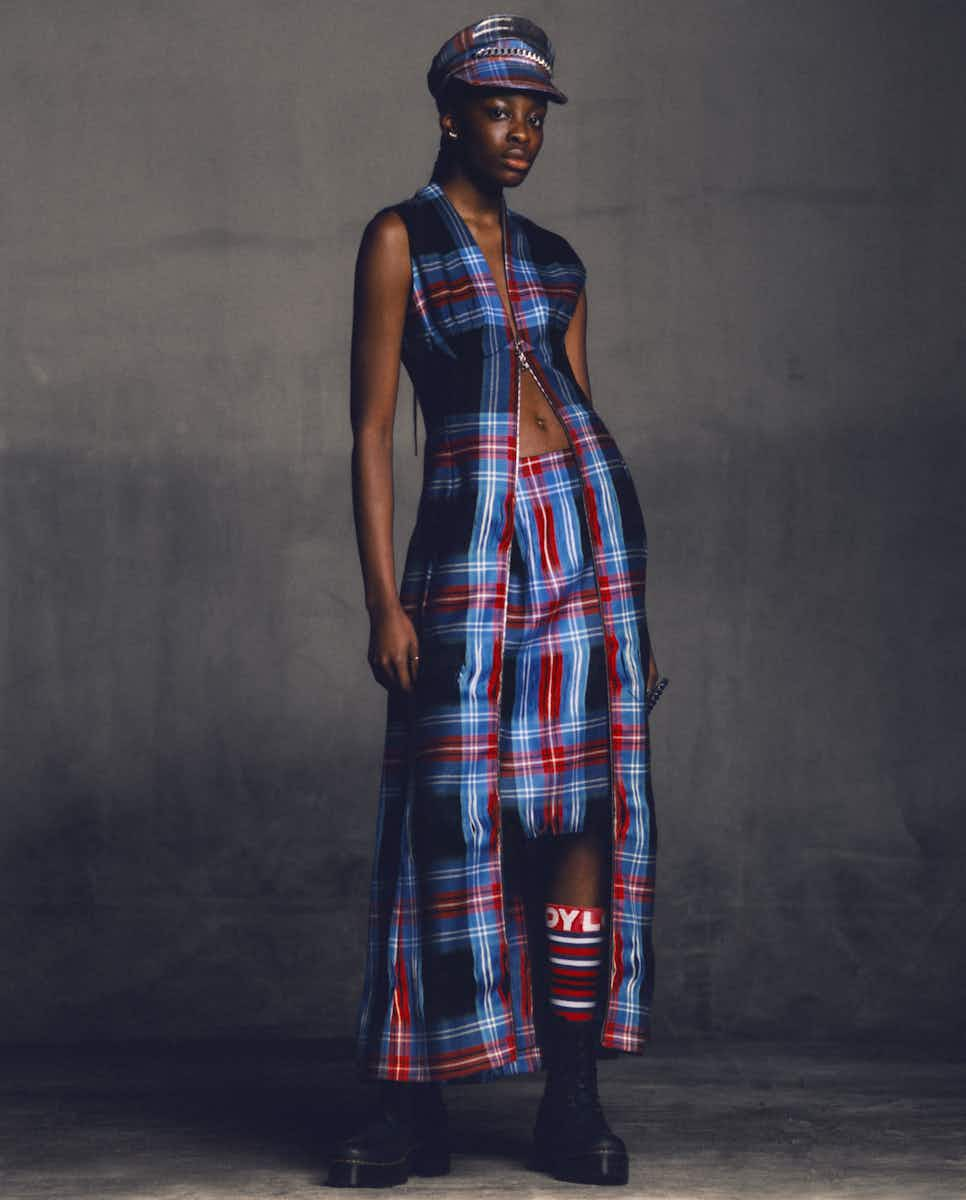 But as well, it's an introspective look back at all that Jeffrey has put out since his beginnings as a designer. A return to his core values: chaos, expression, theatricality, liveliness, the starry-eyed spirit of a young designer and all his friends starting something new. Jeffrey refers to this as his ​"accent" – a natural output. The collection is also reflective of him embracing the catharsis of negativity, flipping it into a wild mash-up of references both old and new: Shakespearean plays, dirty dancefloors, the stillness of an Irving Penn portrait, the drama of a Vanitas painting.
The brand's bold DNA is interwoven throughout. The LOVERBOY tartan becomes a two-piece suit, offset with dramatic shoulders, a cinched waist and an asymmetric skirt. Scattered throughout are kaleidoscopic prints on a relaxed tracksuit, a trench coat and a sleeveless, generously spacious evening gown. There are also hand-dyed, gradient prints, enzyme-washed polka dots, and tartan almost resembling an X‑ray – for which Jeffrey referenced The Nightmare Before Christmas. ​"It's a bright tartan, but when you look at it, it's been rendered fragile by removing elements of it," Jeffrey explains. ​"There's still this brightness and chaos to it – the fabrics have got a real narrative in the LOVERBOY world, an aesthetic that is intrinsically me."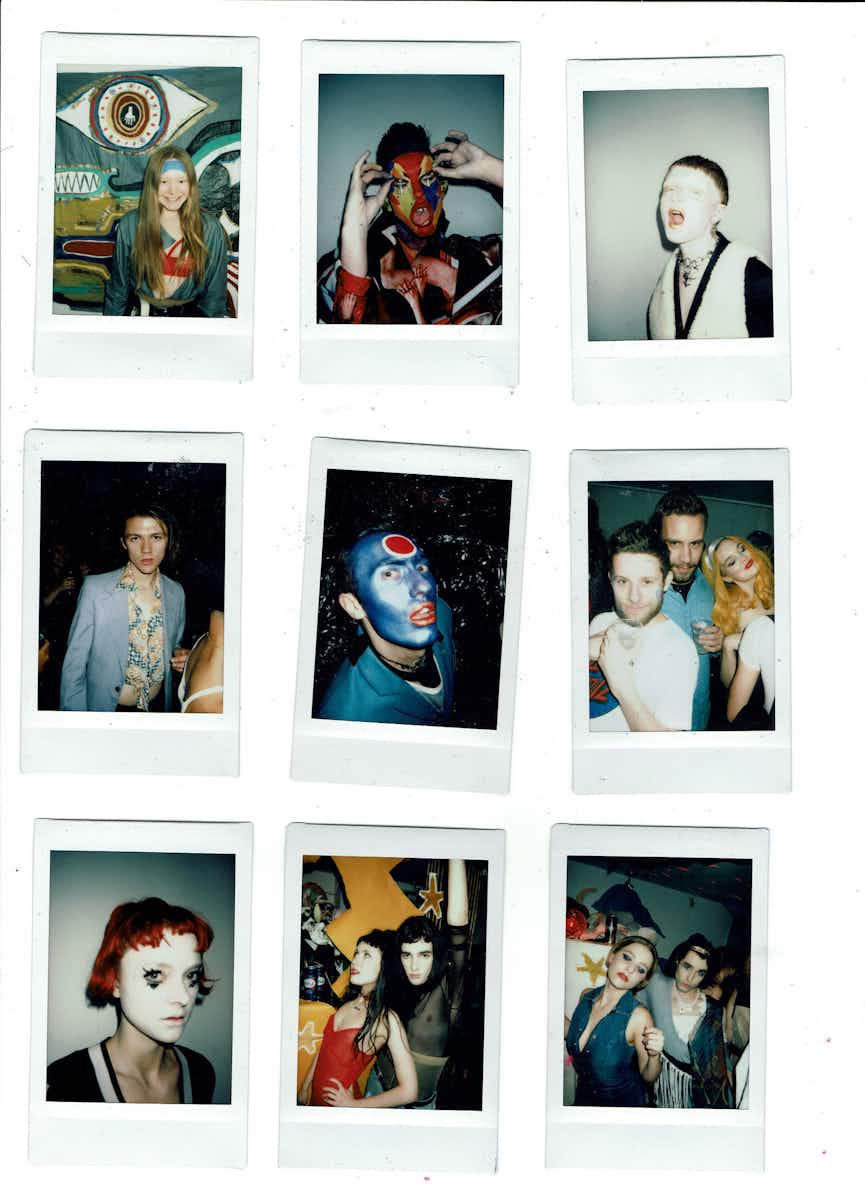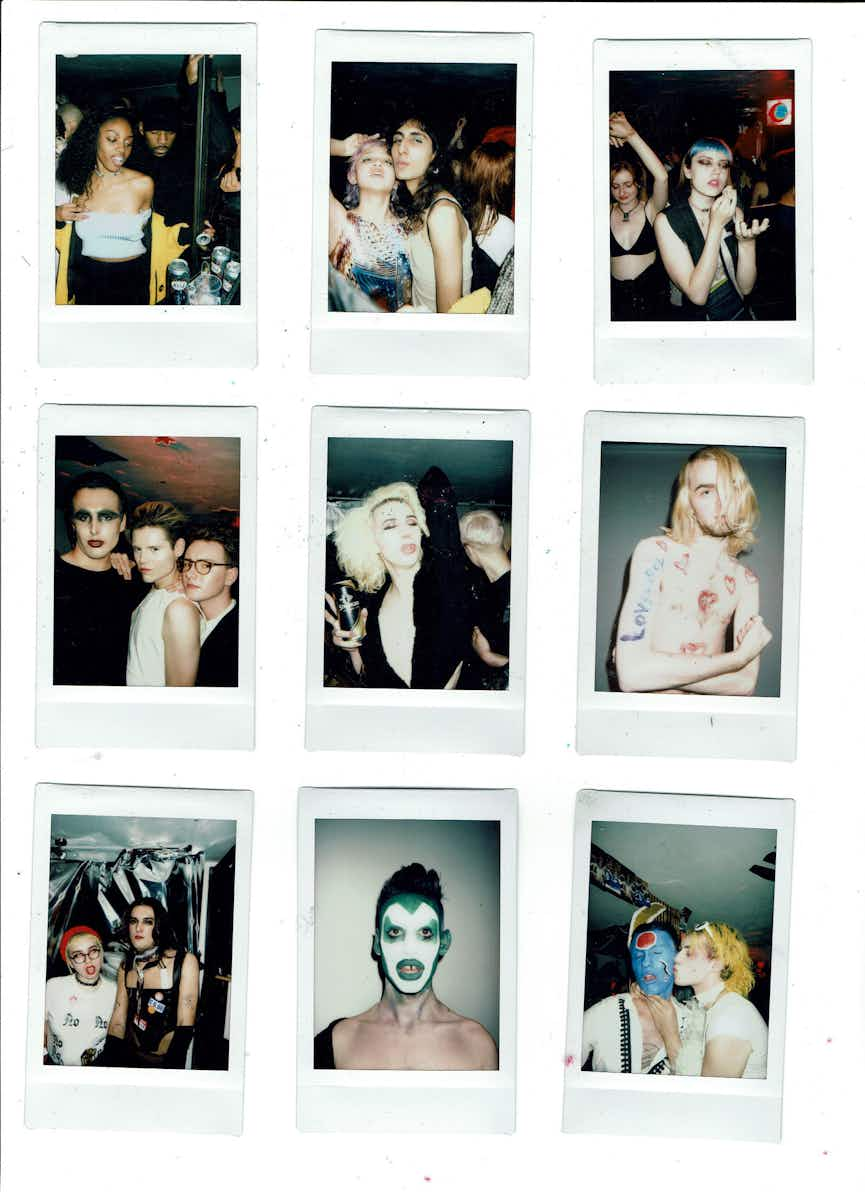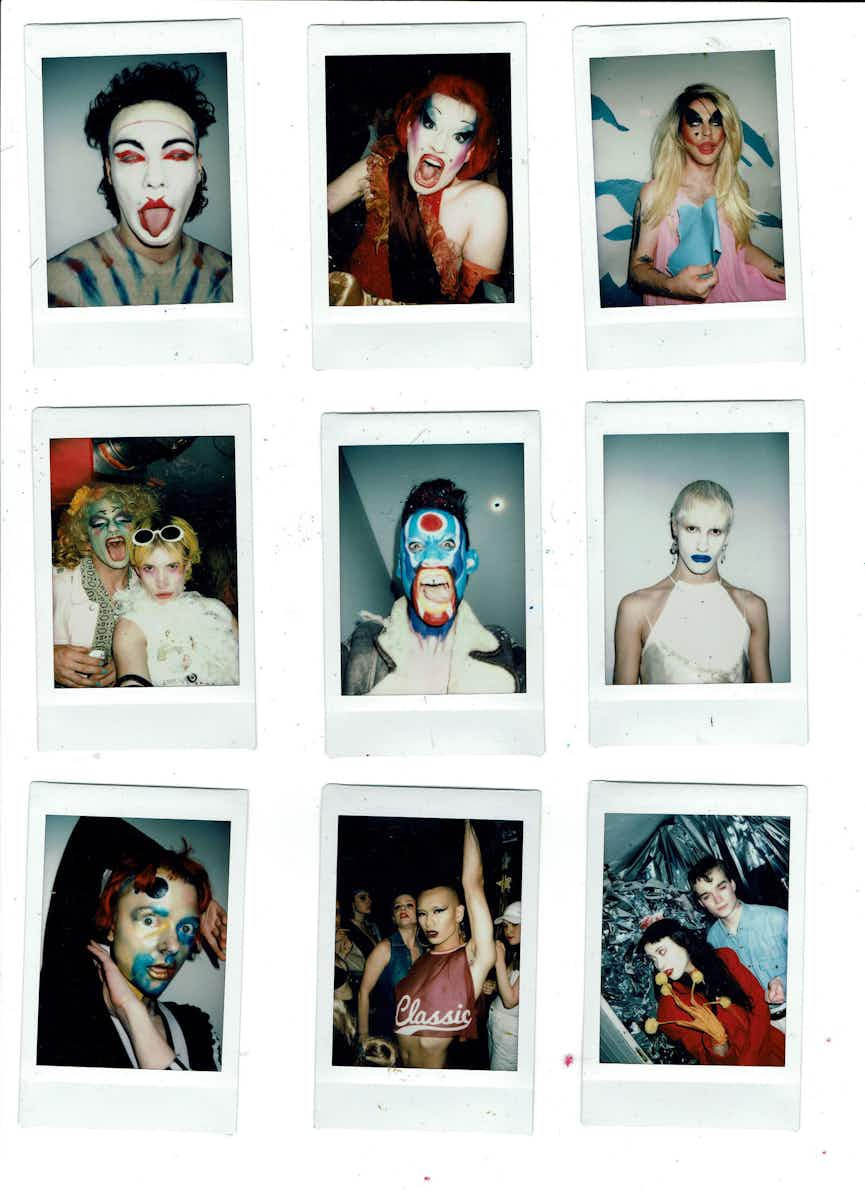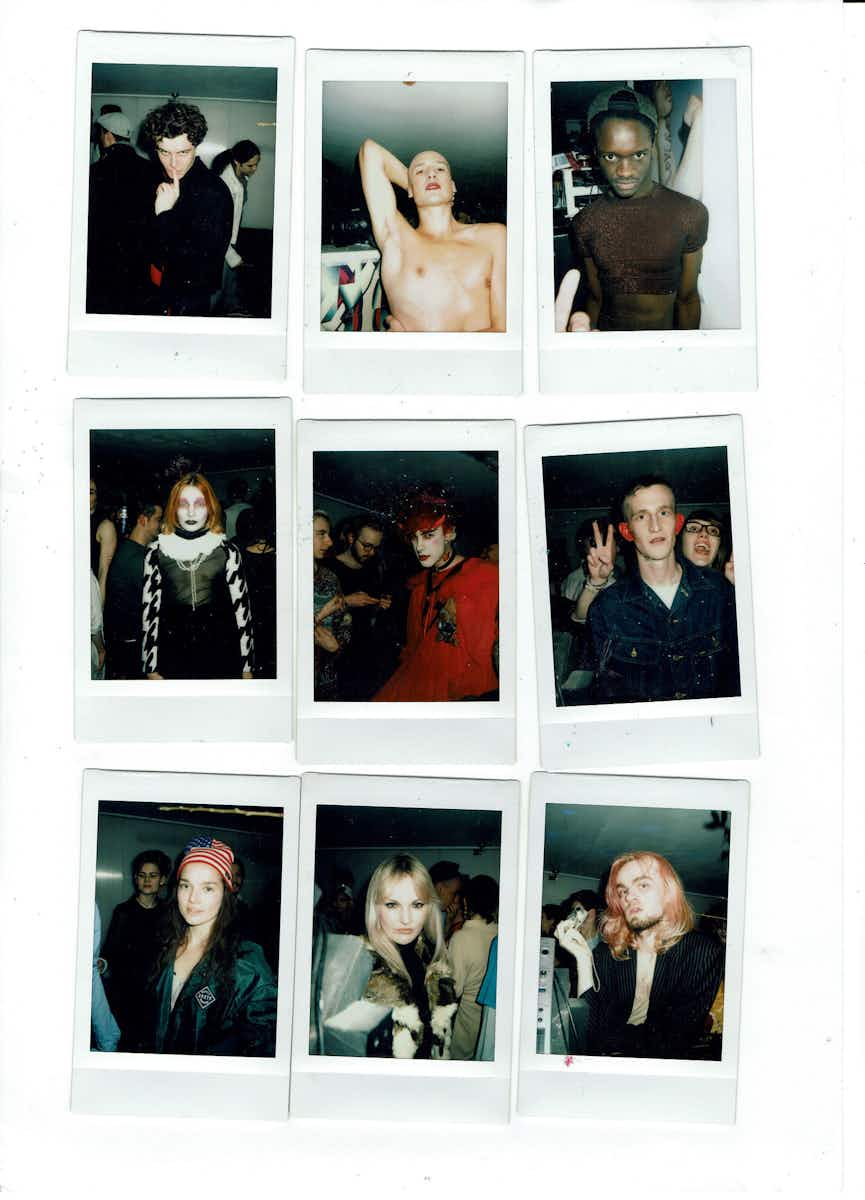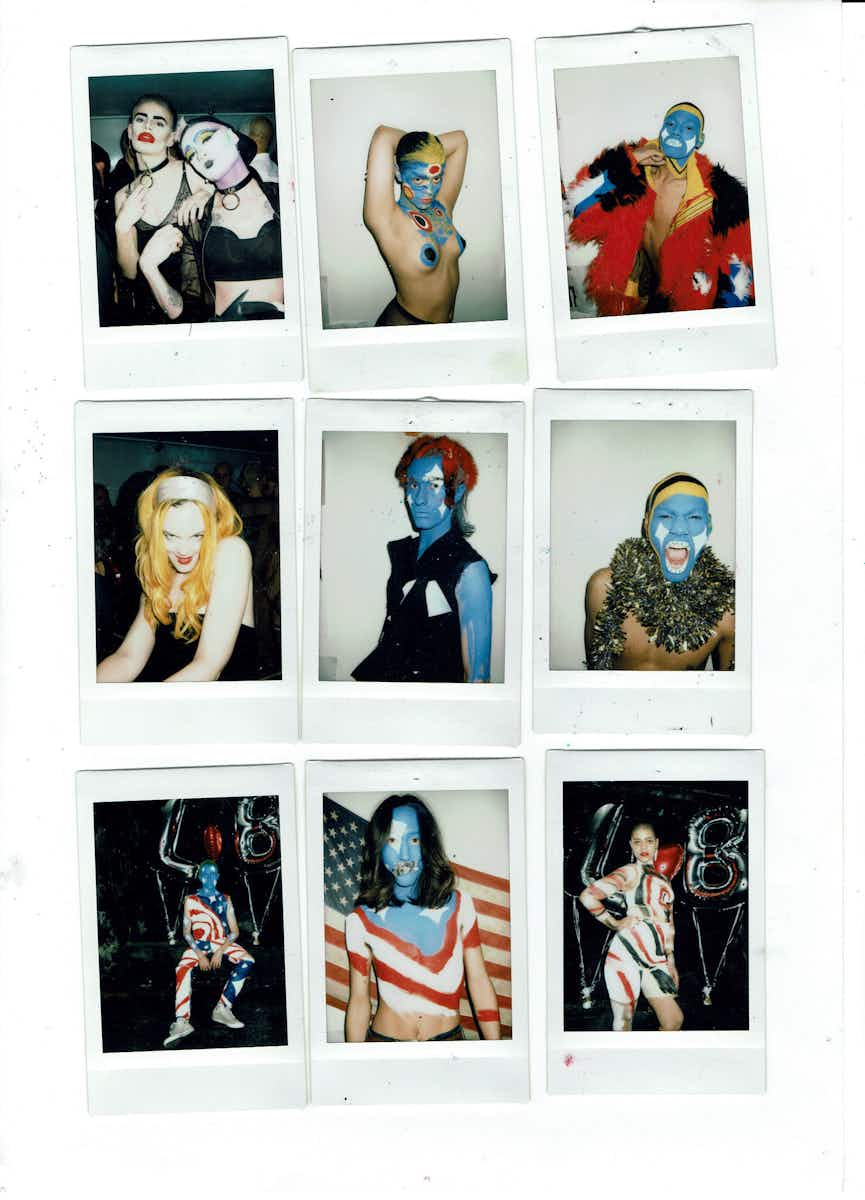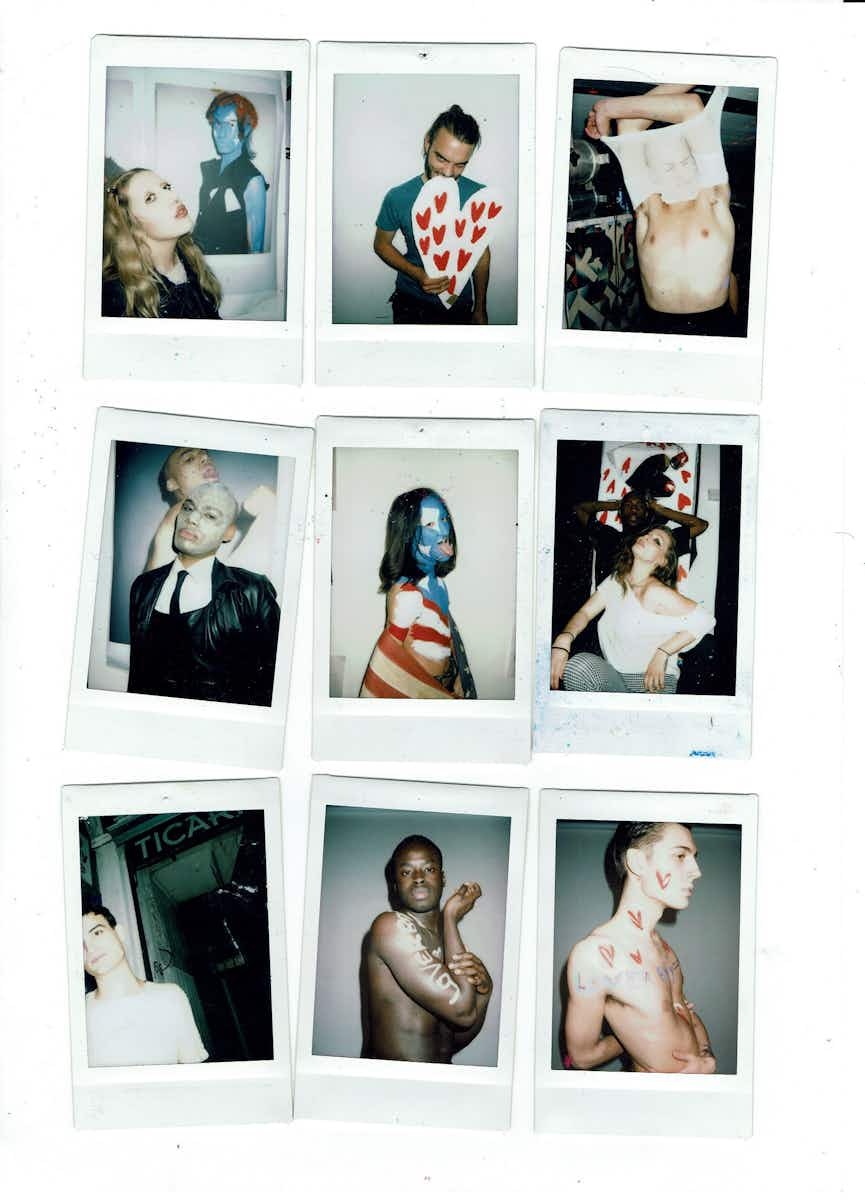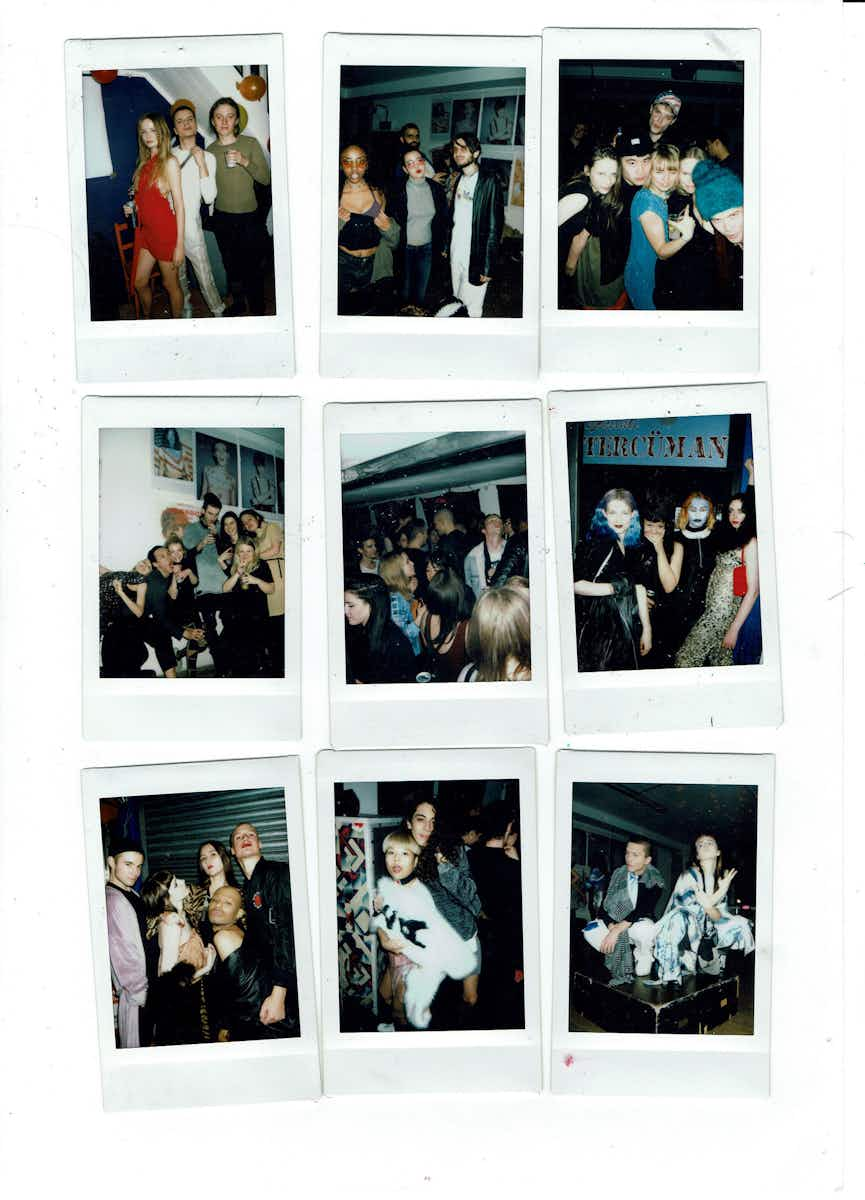 Like much of the UK's queer community, Jeffrey has found the year-long nightclub closures particularly tough. With the absence of safe spaces to perform, be yourself and experiment in, the designer has been thinking about the 18-year-olds coming-of-age during the pandemic. "[Nightlife] completely transformed my way of thinking, how I looked, how I approach things like makeup… It shaped who I am now."
Part of the conversation Jeffrey is keen to address is the healing aspect of nightlife, that above drugs, drink and sex is human connection. ​"It's like meditation. I've had nights out where I've felt the most human I have ever felt, connecting to everybody else," Jeffrey says. ​"When you don't have that for long periods of time, it does change who you are – that's something we need to talk about a bit more."
Alongside the collection, Jeffrey has released a series of polaroids taken from the LOVERBOY club night. Though in no way is it a nostalgic look back at the heady days of clubbing, but rather a staunch reminder that one day, we'll be back at it again. In even bigger ways. ​"We need to talk about the healing human nature of nightlife, and how it's so important and informative for not only young people, but everyone."

More like this