Charles Jeffrey's got The Healing power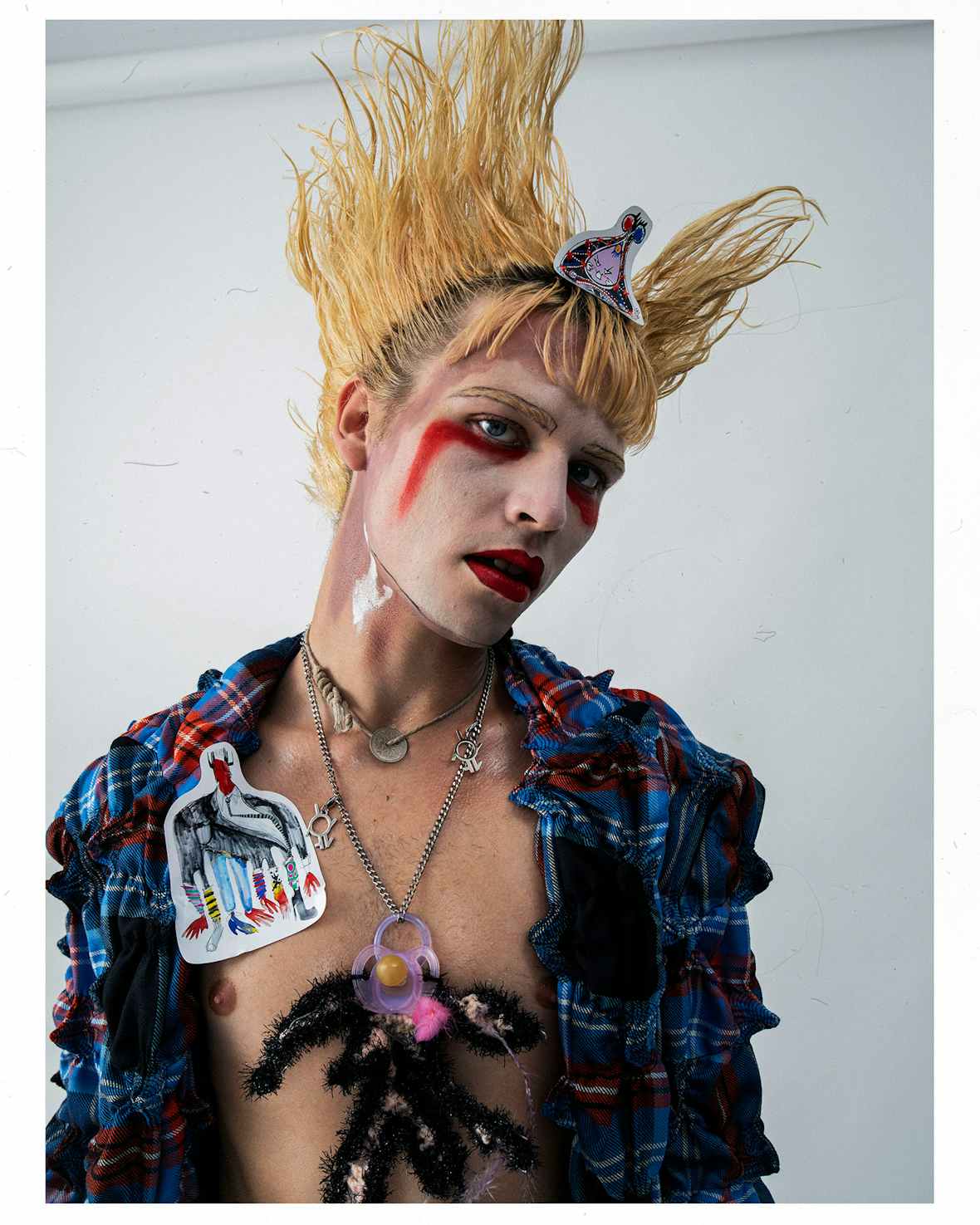 No show? No problem. Instead, London Fashion Week's ever-theatrical designer teamed up with Tim Walker on a super sexy (physical) photobook, for LOVERBOY's SS21 collection, The Healing.
Charles Jeffrey was preparing to go big(ger) this season, following LOVERBOY's ever-theatrical AW20 show at Battersea Arts Centre earlier this year. But like, well, everyone, he was none the wiser to the lasting impact the global pandemic would have on Fashion Week.
"After last season, I was ready to take on the world, keep moving forward and see how far we could push the show format," he says over a Zoom call. ​"It was painful to see the world go through what it went through [this year], rethinking everything while digesting what was going on."
While Jeffrey's previous show saw him take over The British Library – the designer's punkified tribe stomped to the sounds of The Clash, M.I.A. and Nirvana – there was something special about the fashion droves that turned out to the Arts Centre in February, off the beaten track, in a faraway land some miles from the central LFW hub (at 8pm on a Friday night, no less). Perhaps it's because over the years, since the hazy days of Jeffrey's cult Dalston club night, he has amassed a trusted community waiting to see what performance he'll pull off next.
This season has seen designers present their collections through short films, or tasty lookbooks artfully curated alongside top-notch photographers and stylists. Jeffrey, though, wanted to push the boat just that bit further out with a physical book of his latest collection: The Healing, shot by long-time collaborator Tim Walker.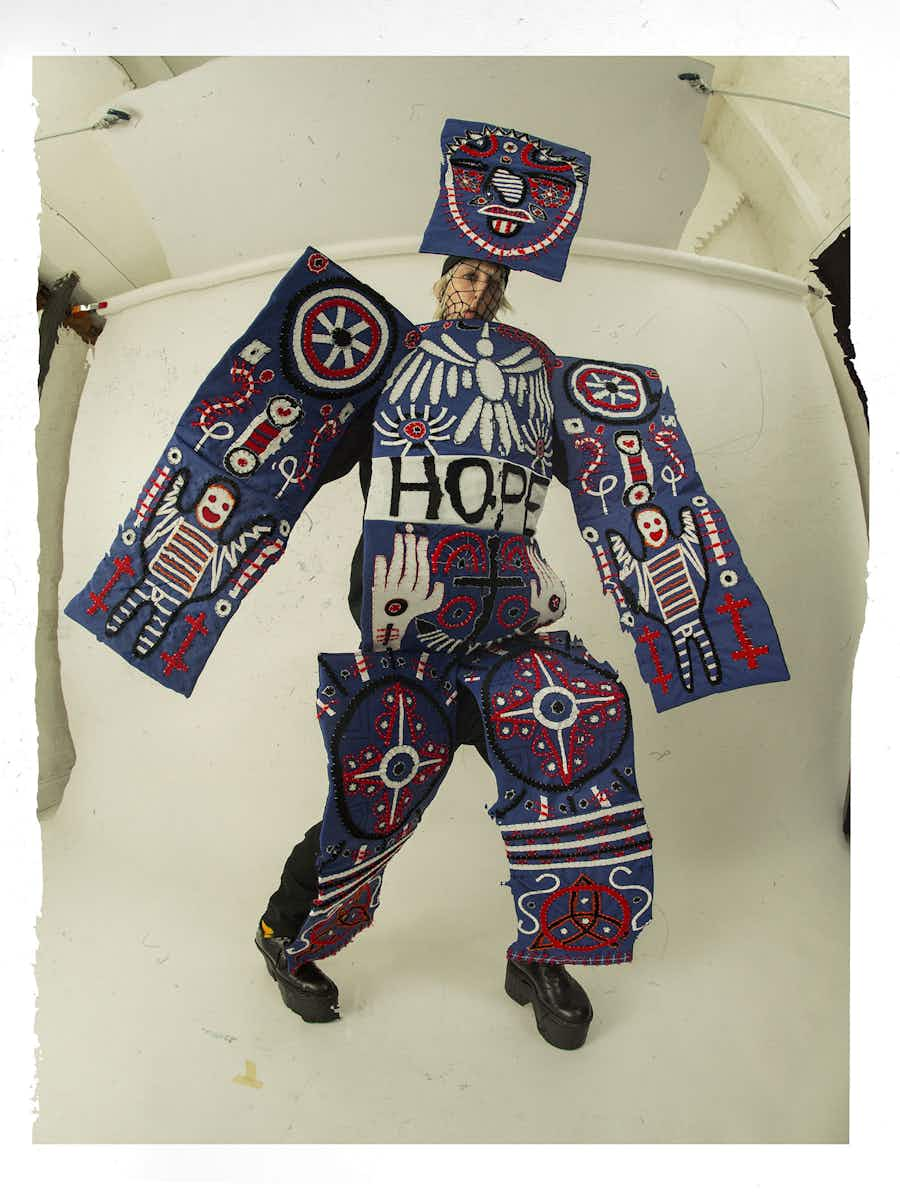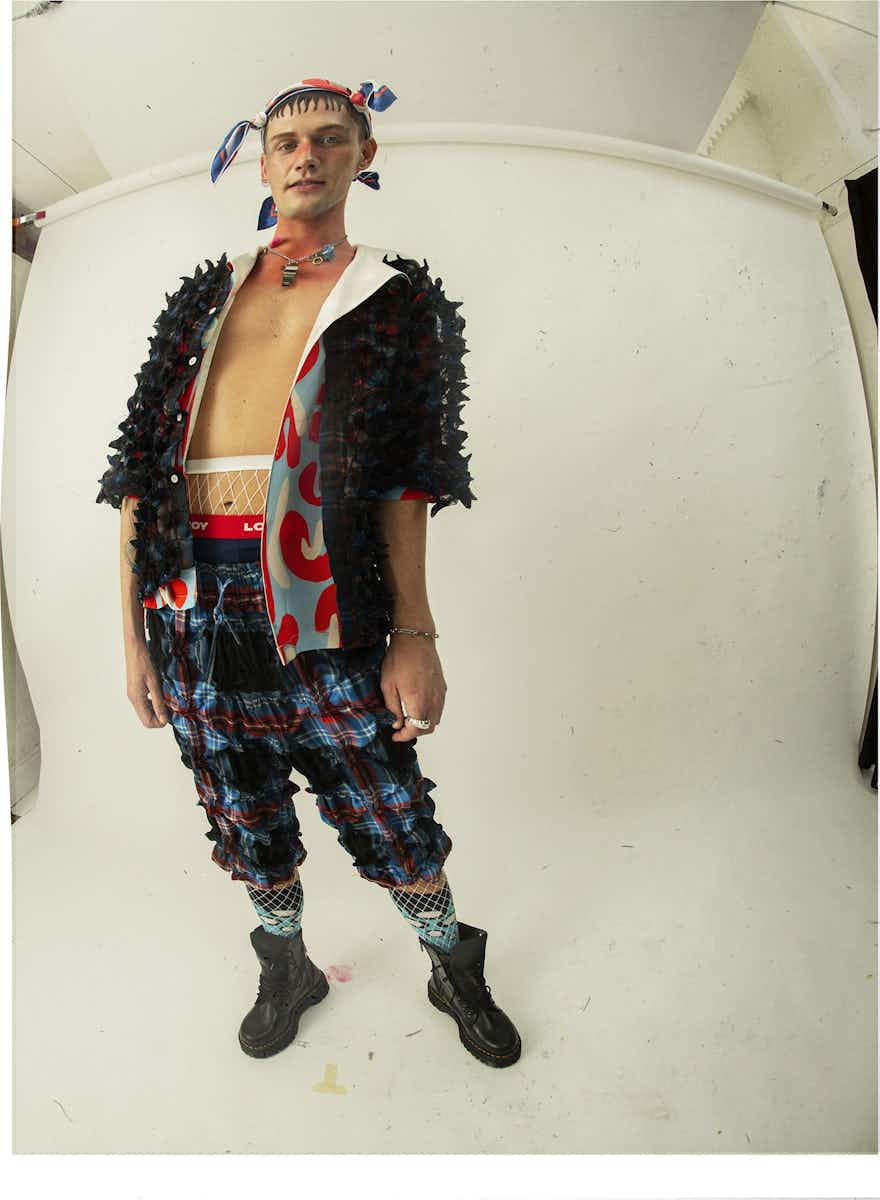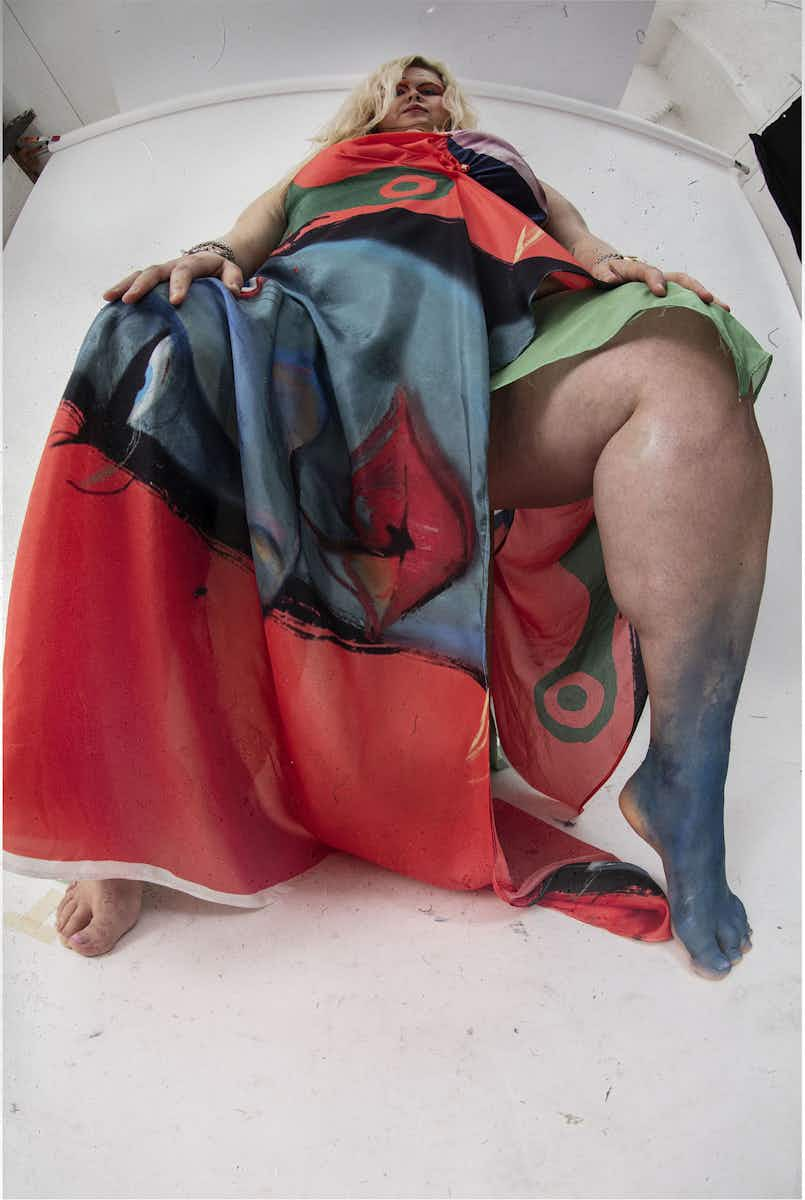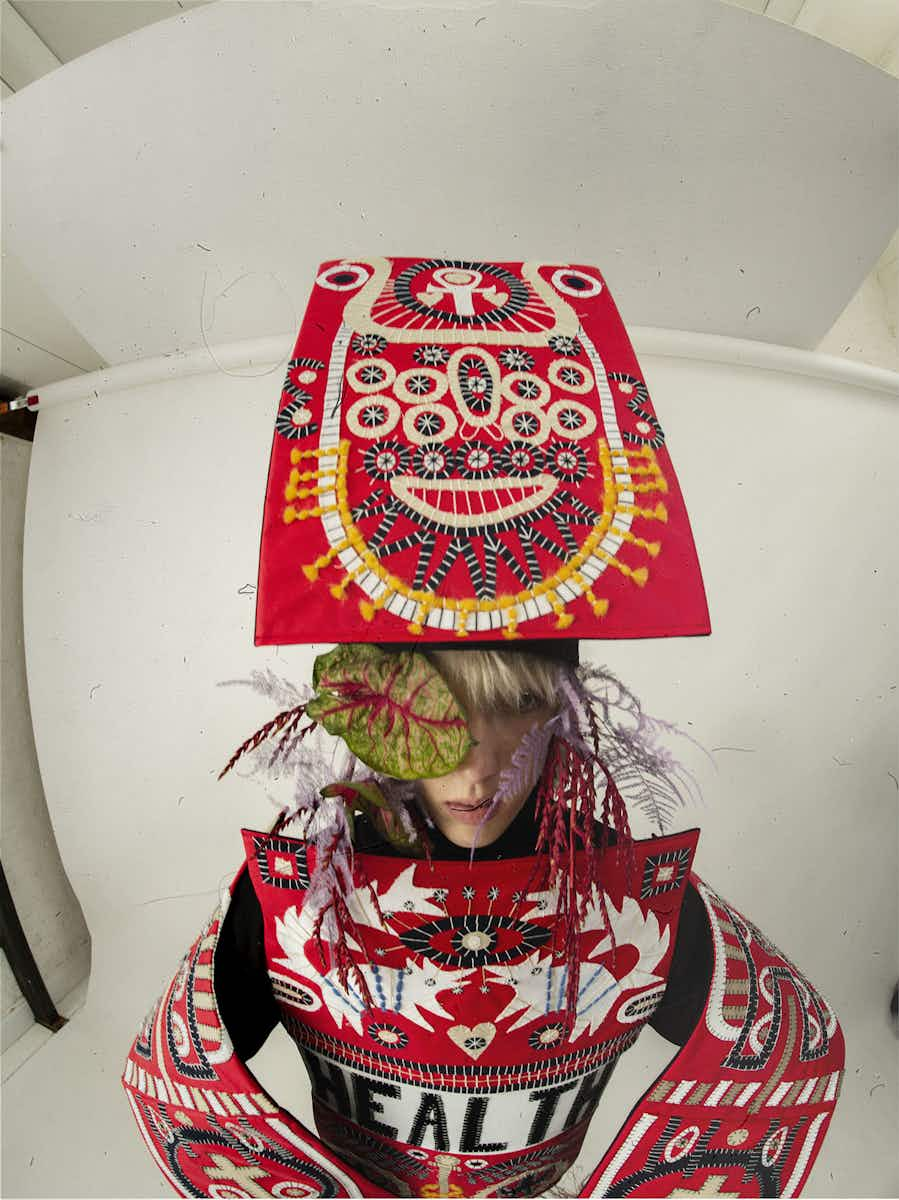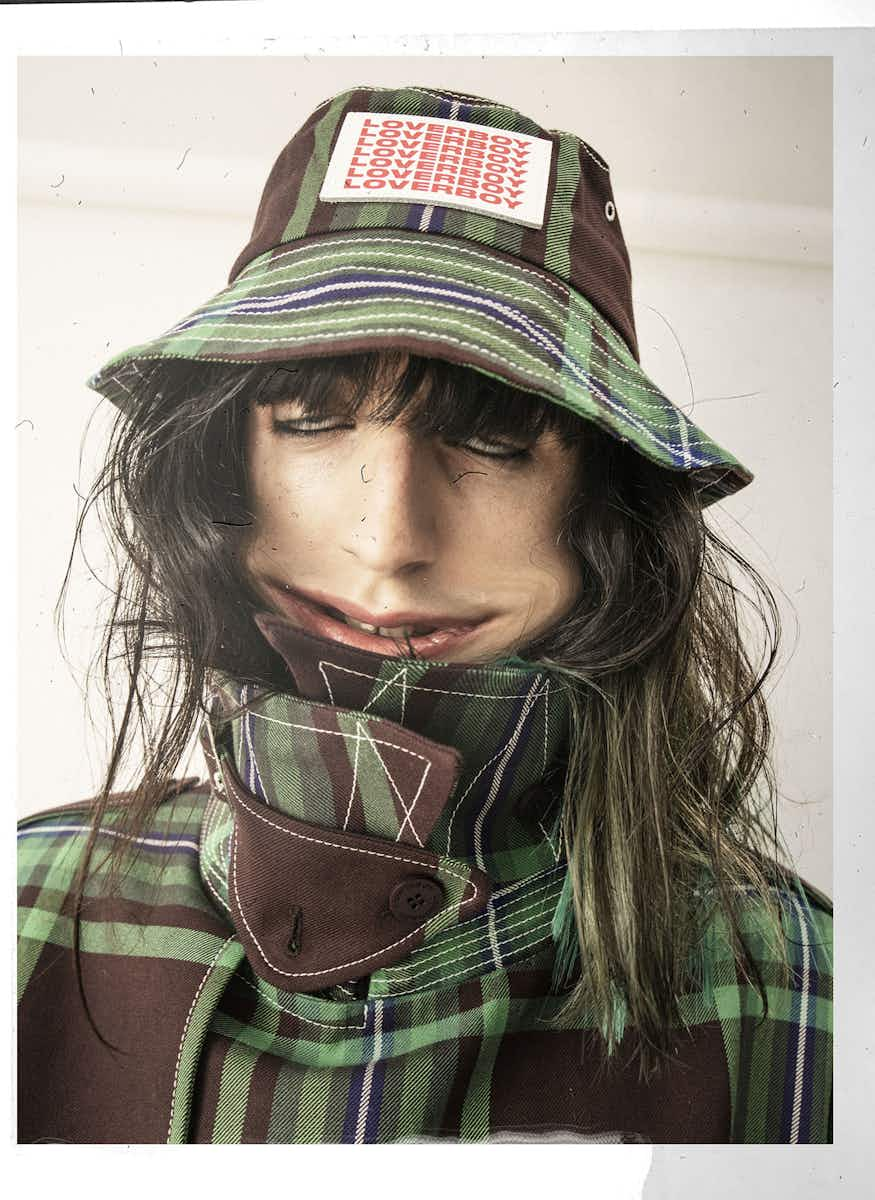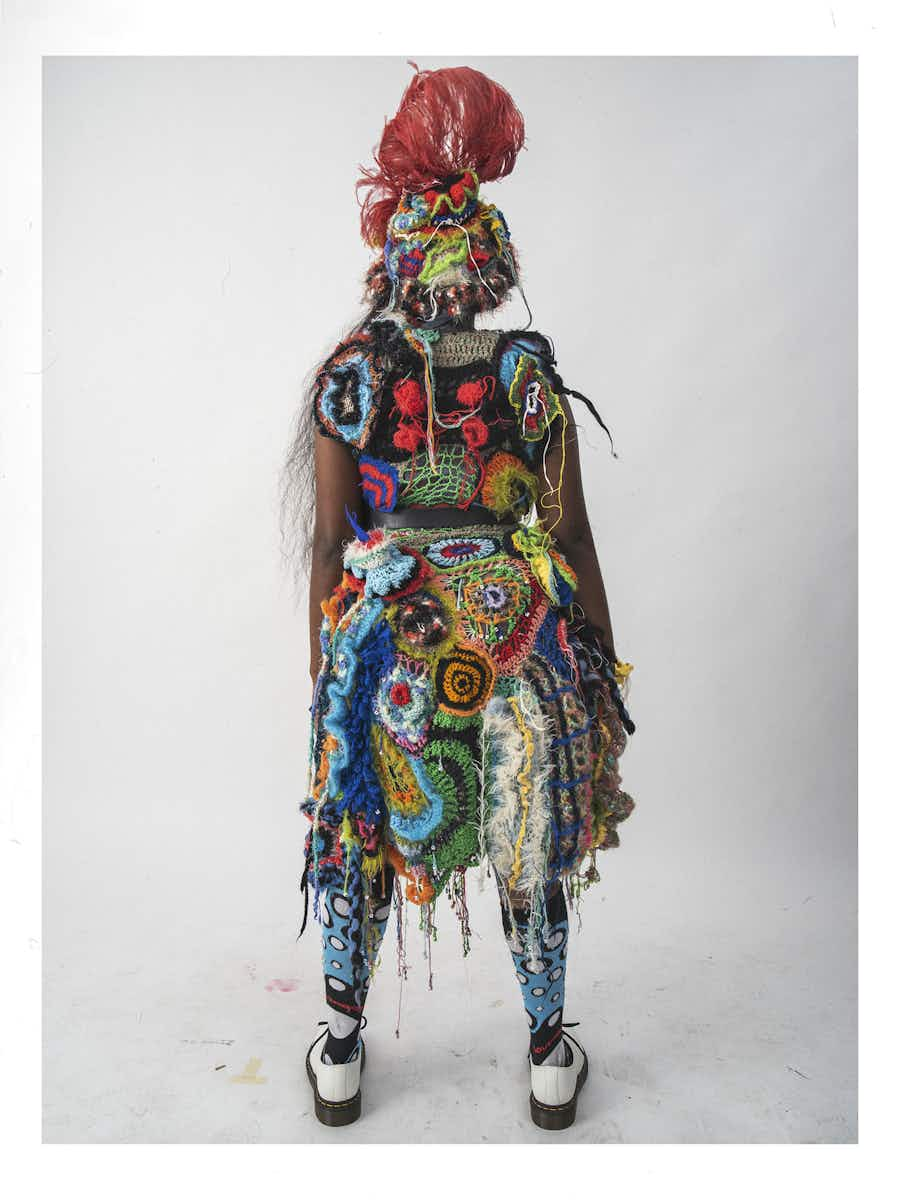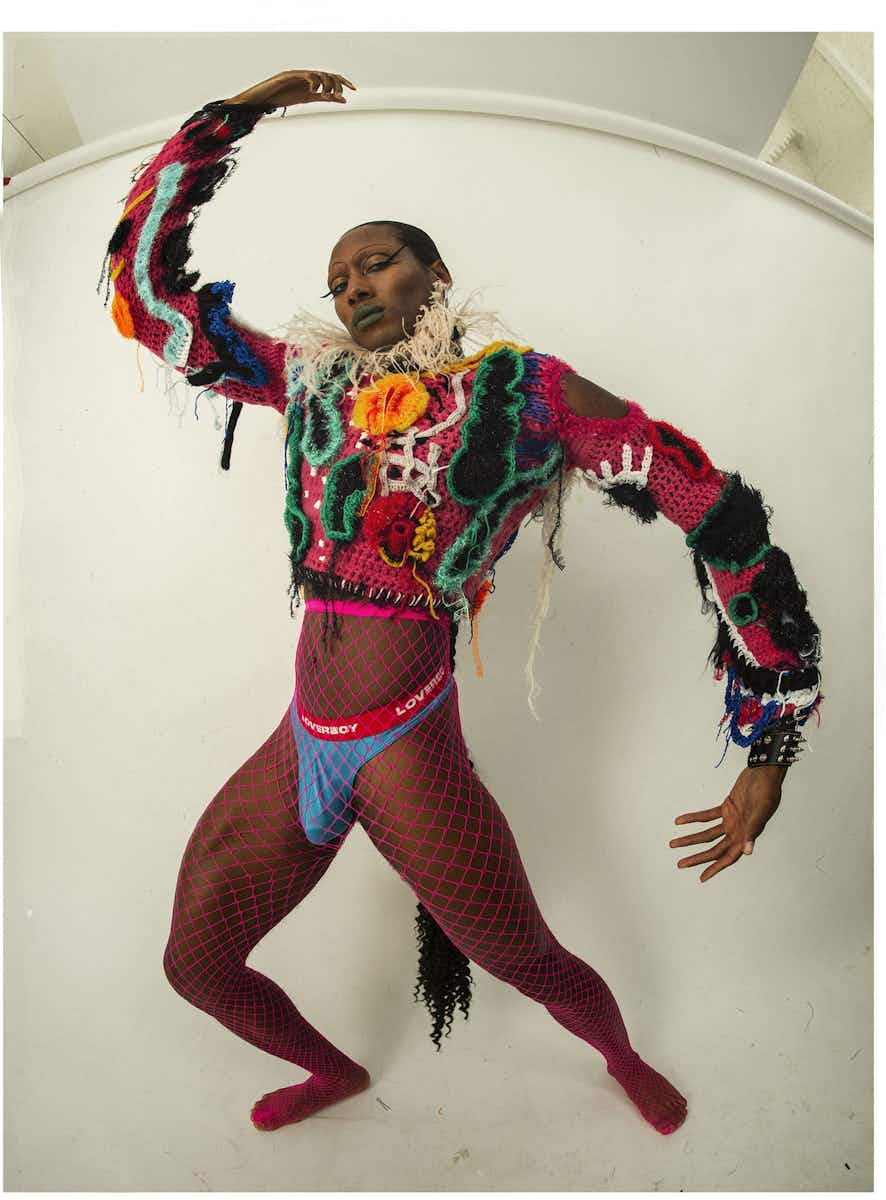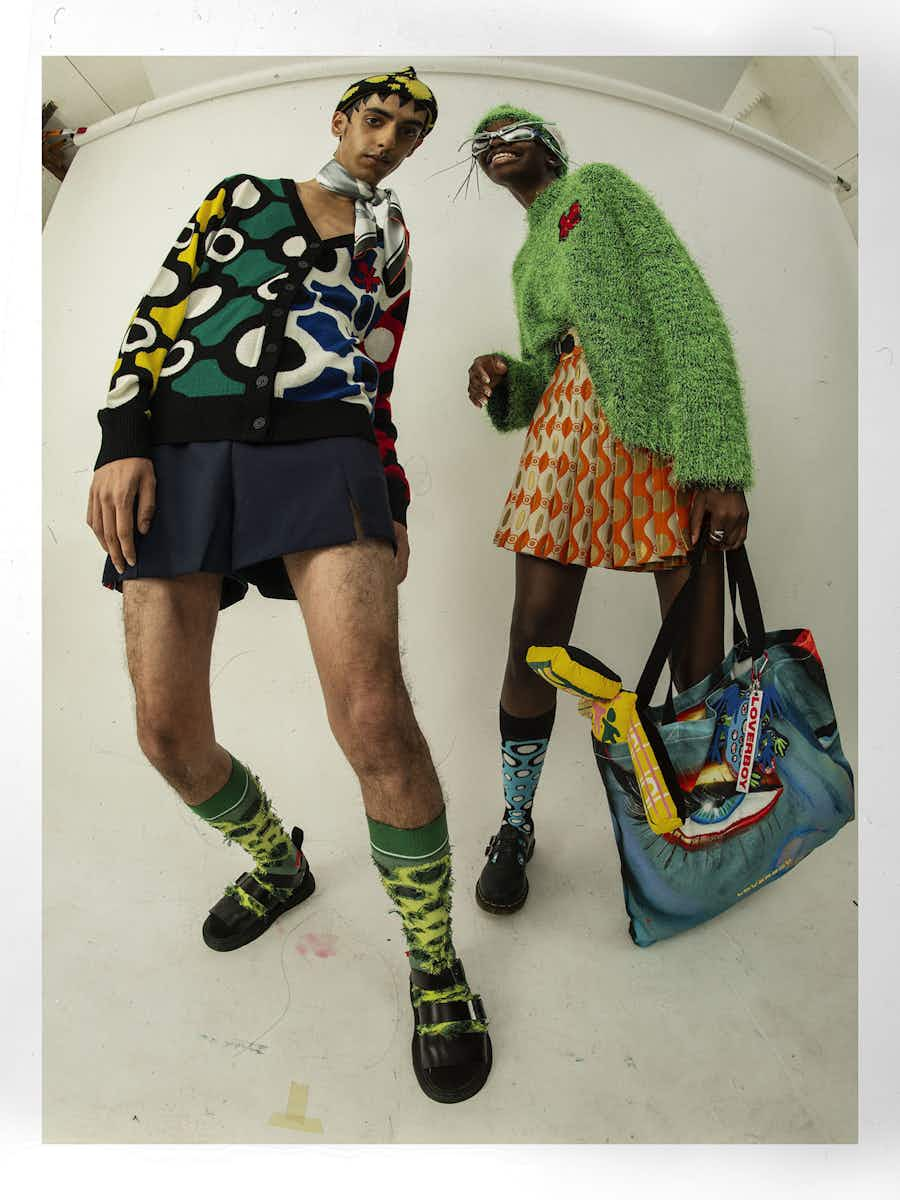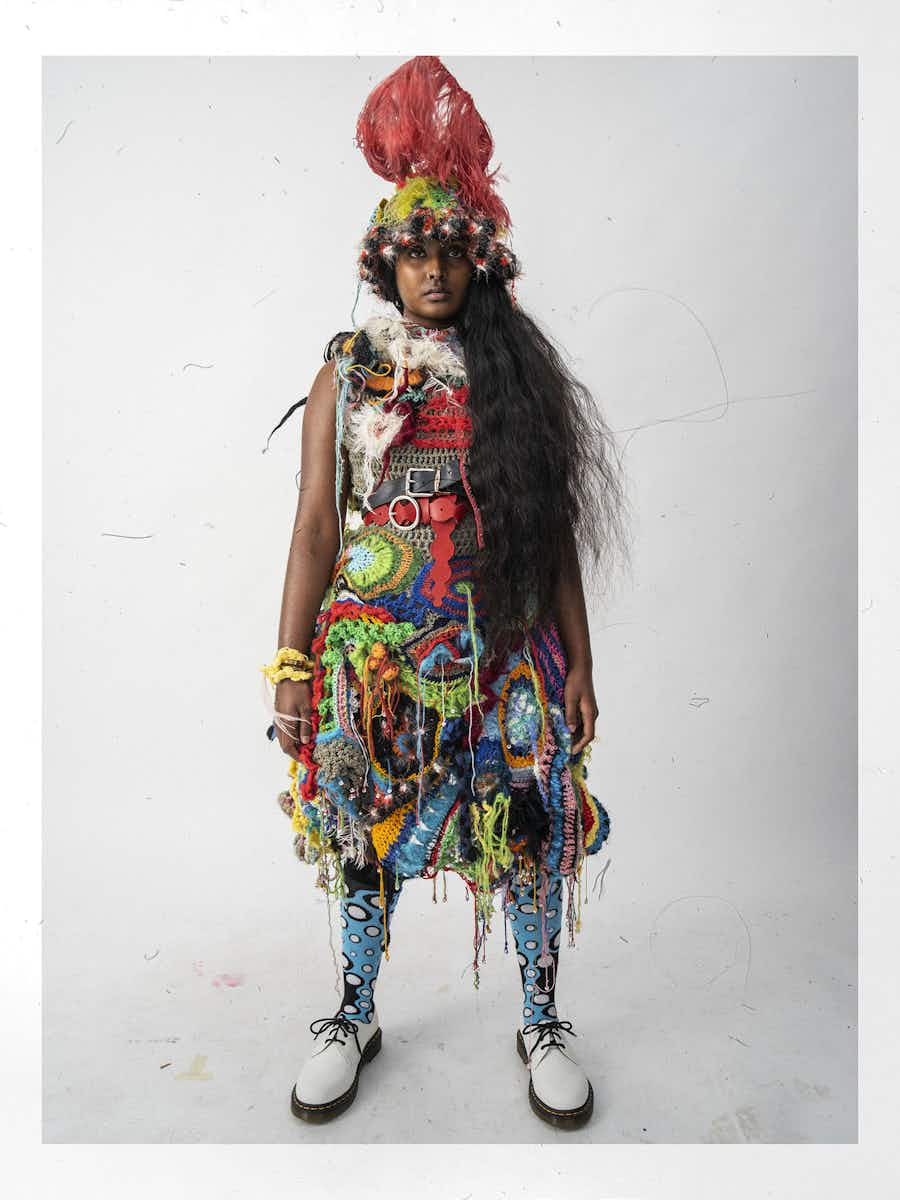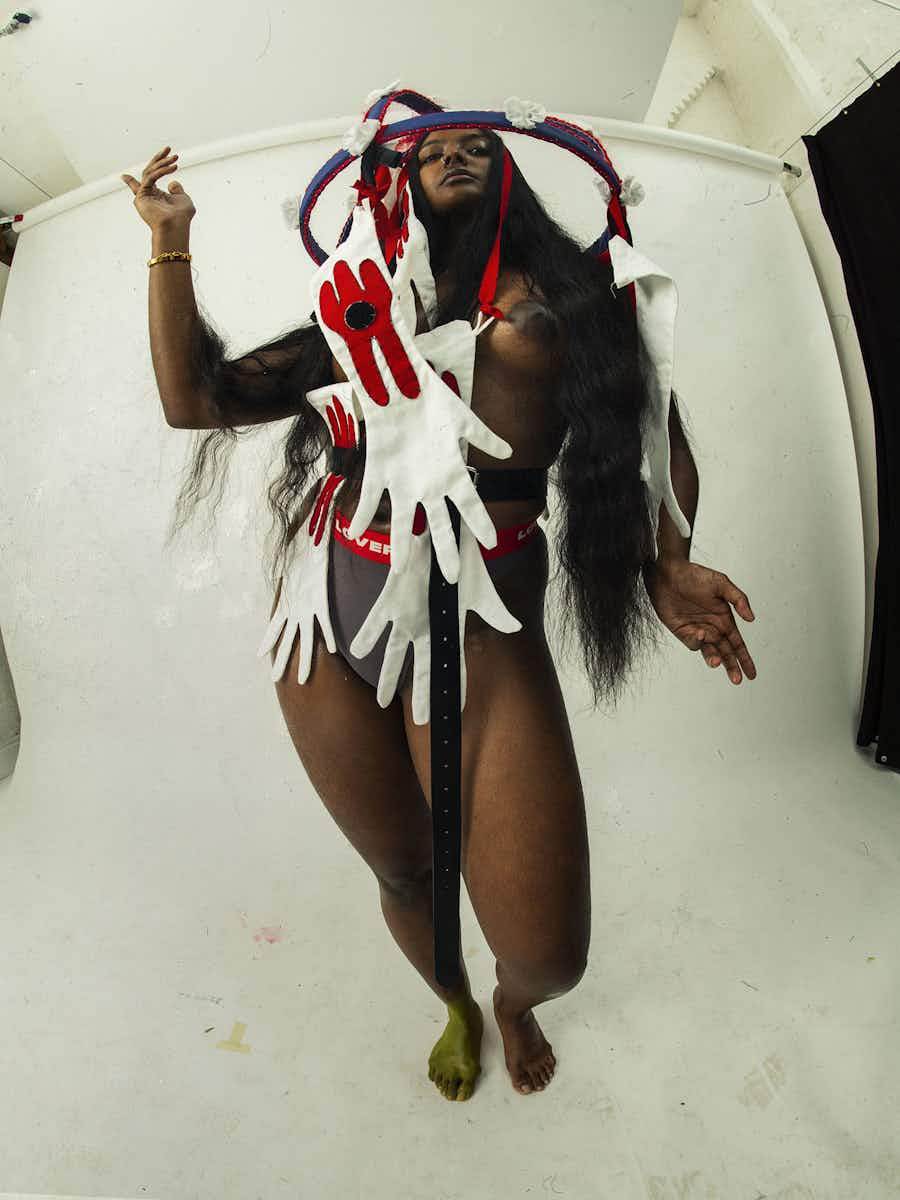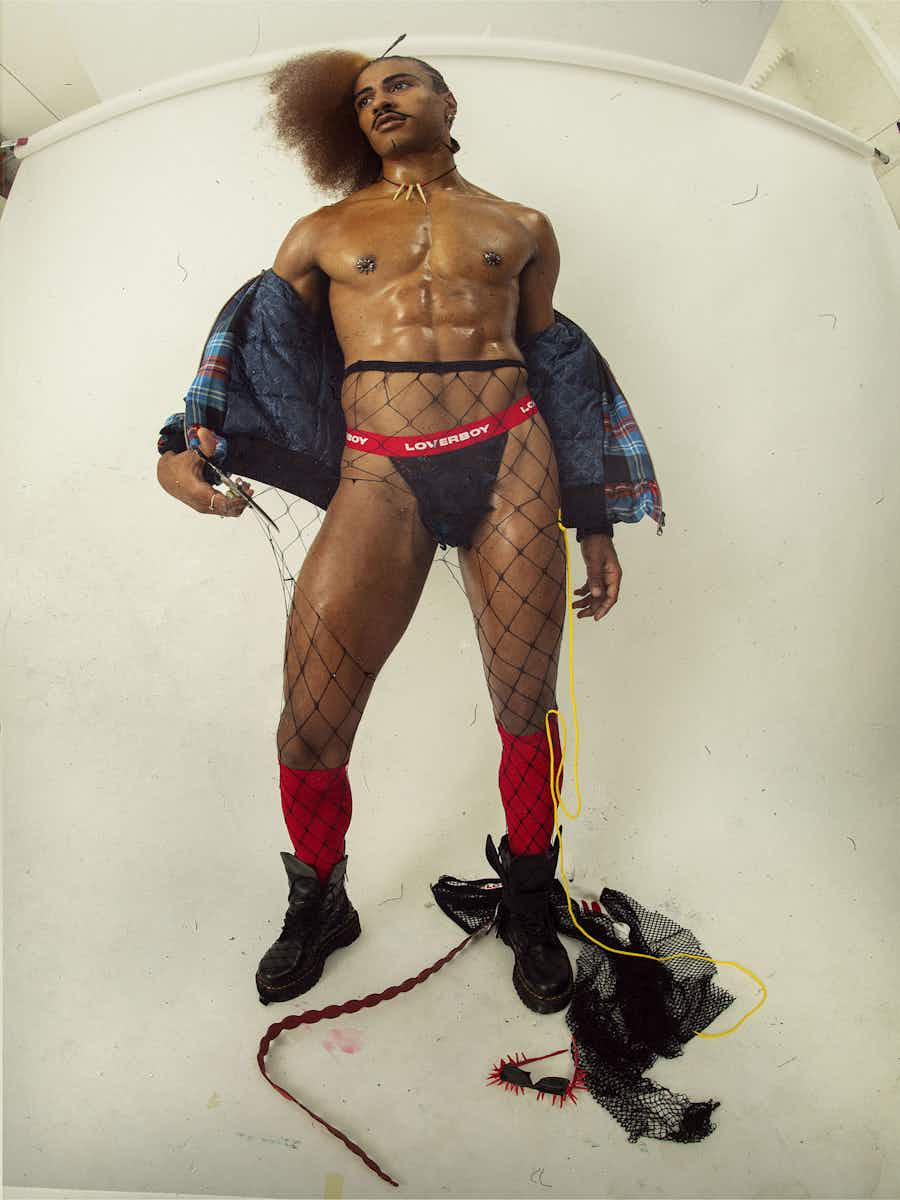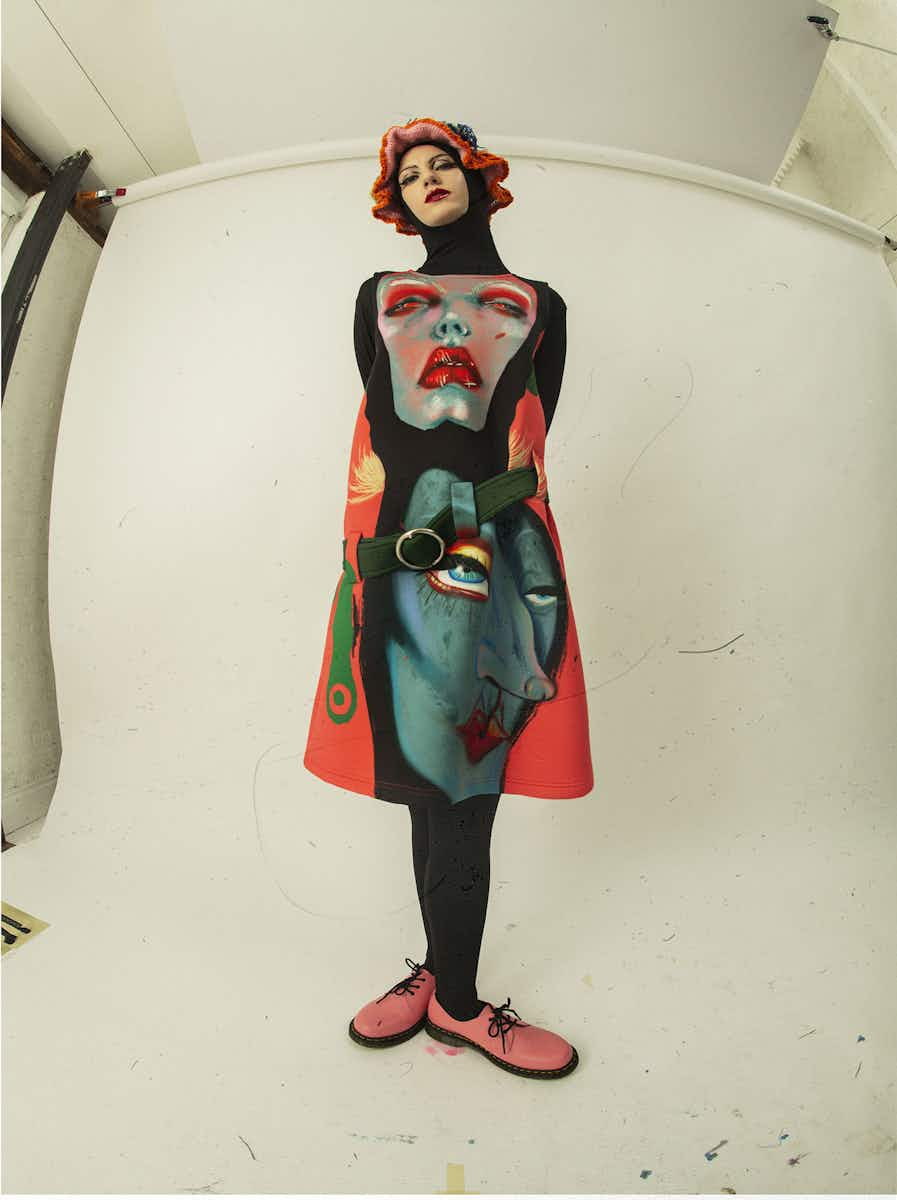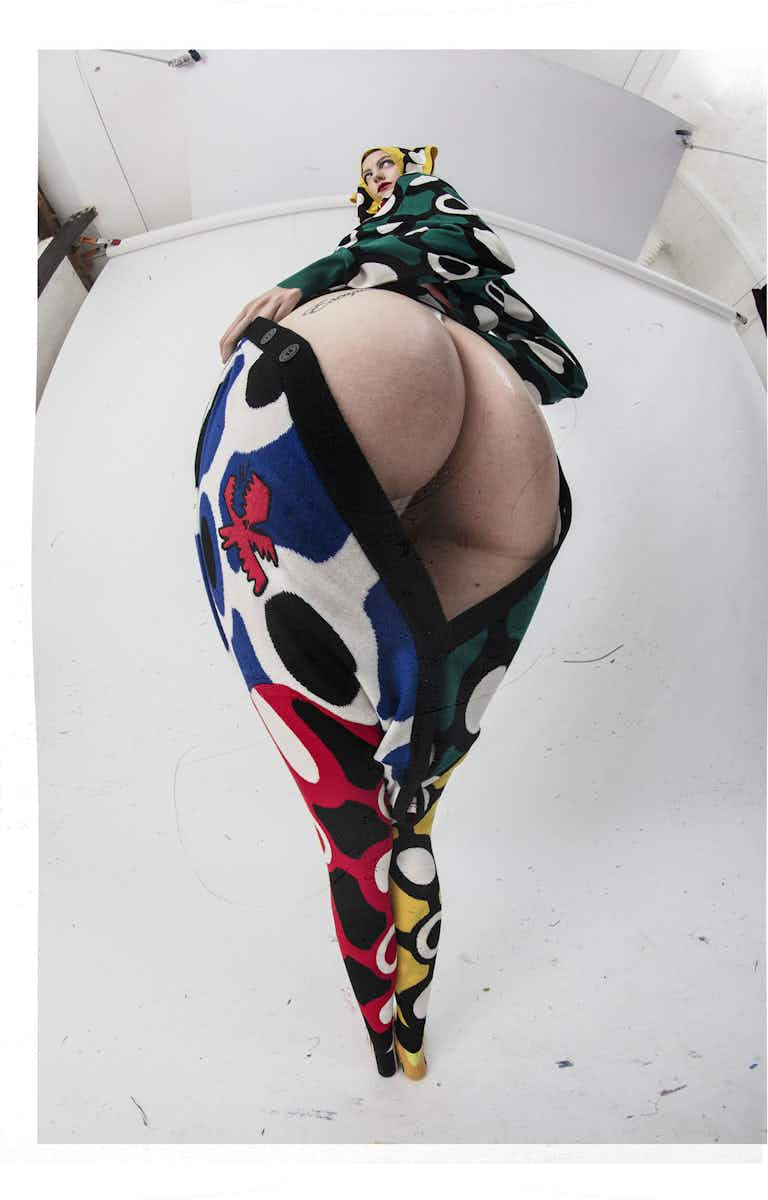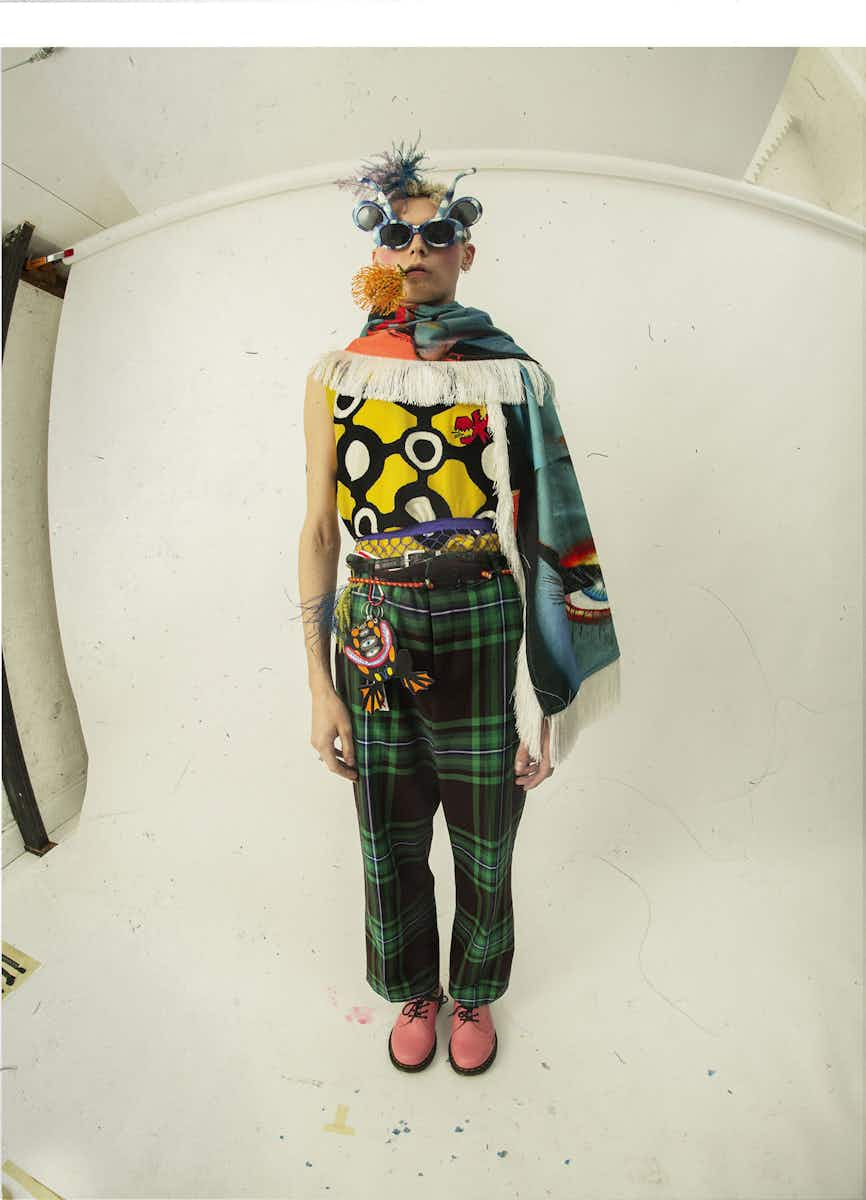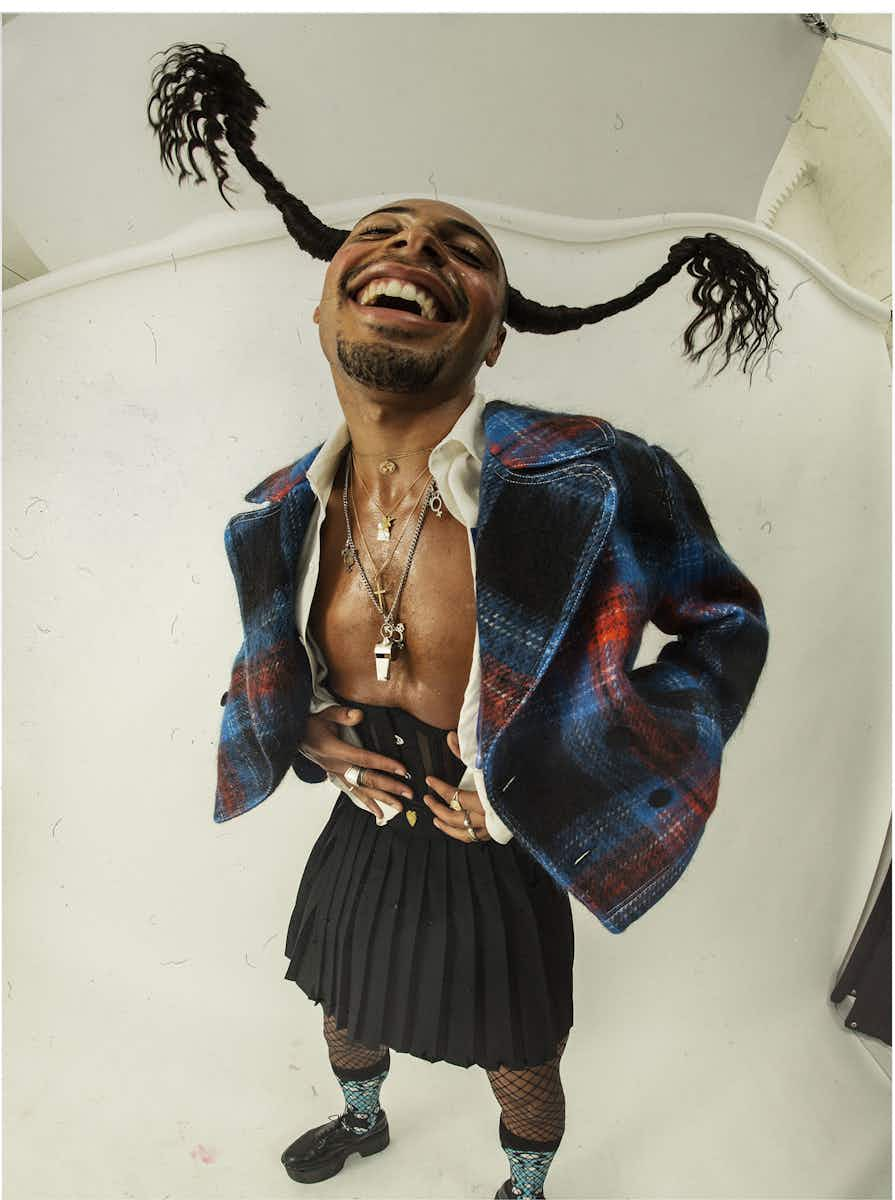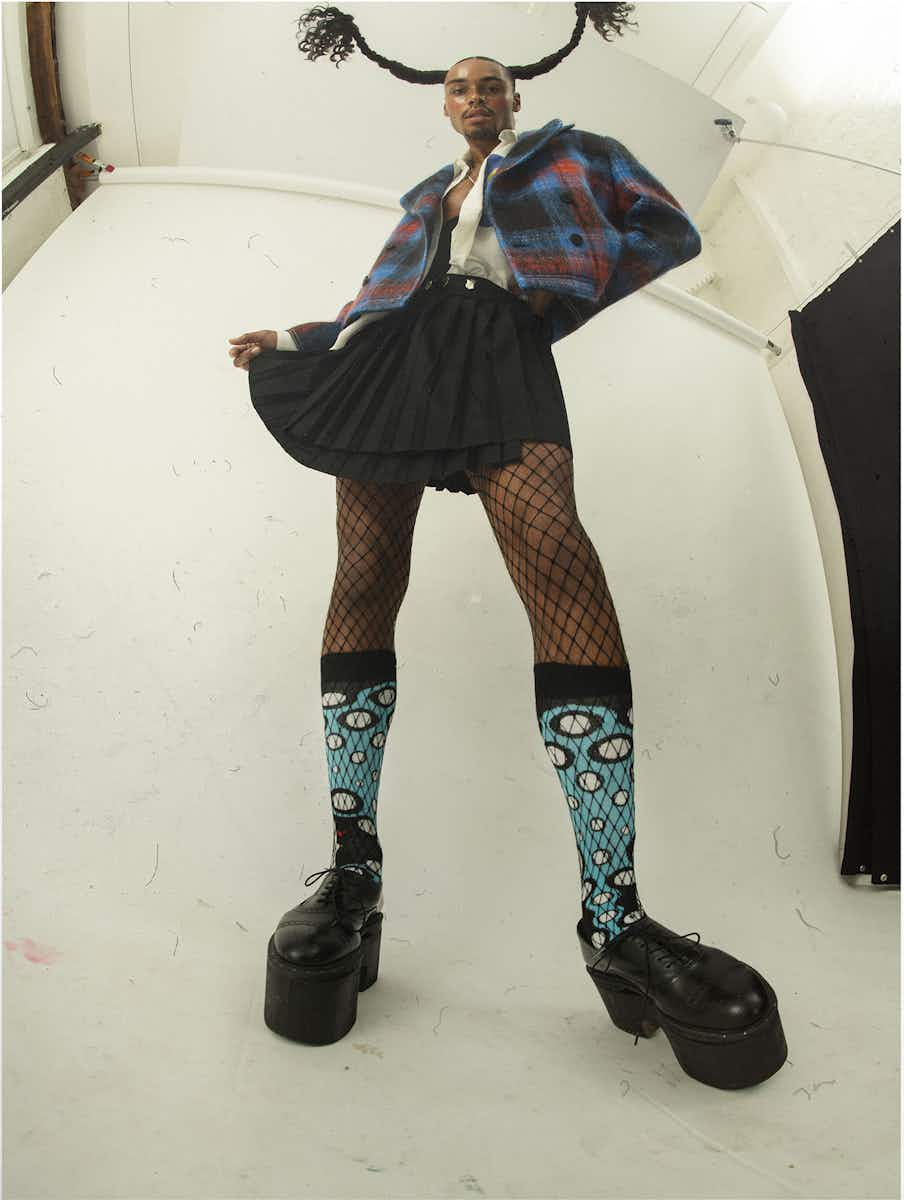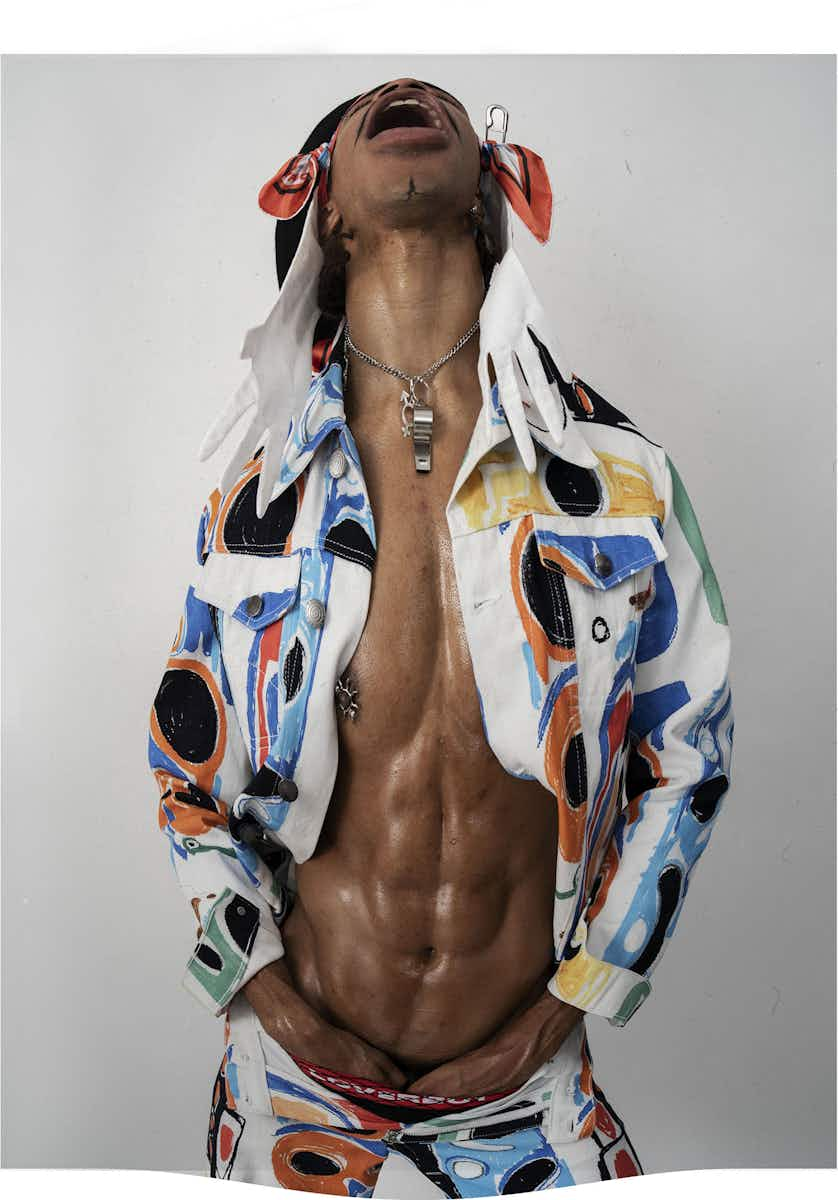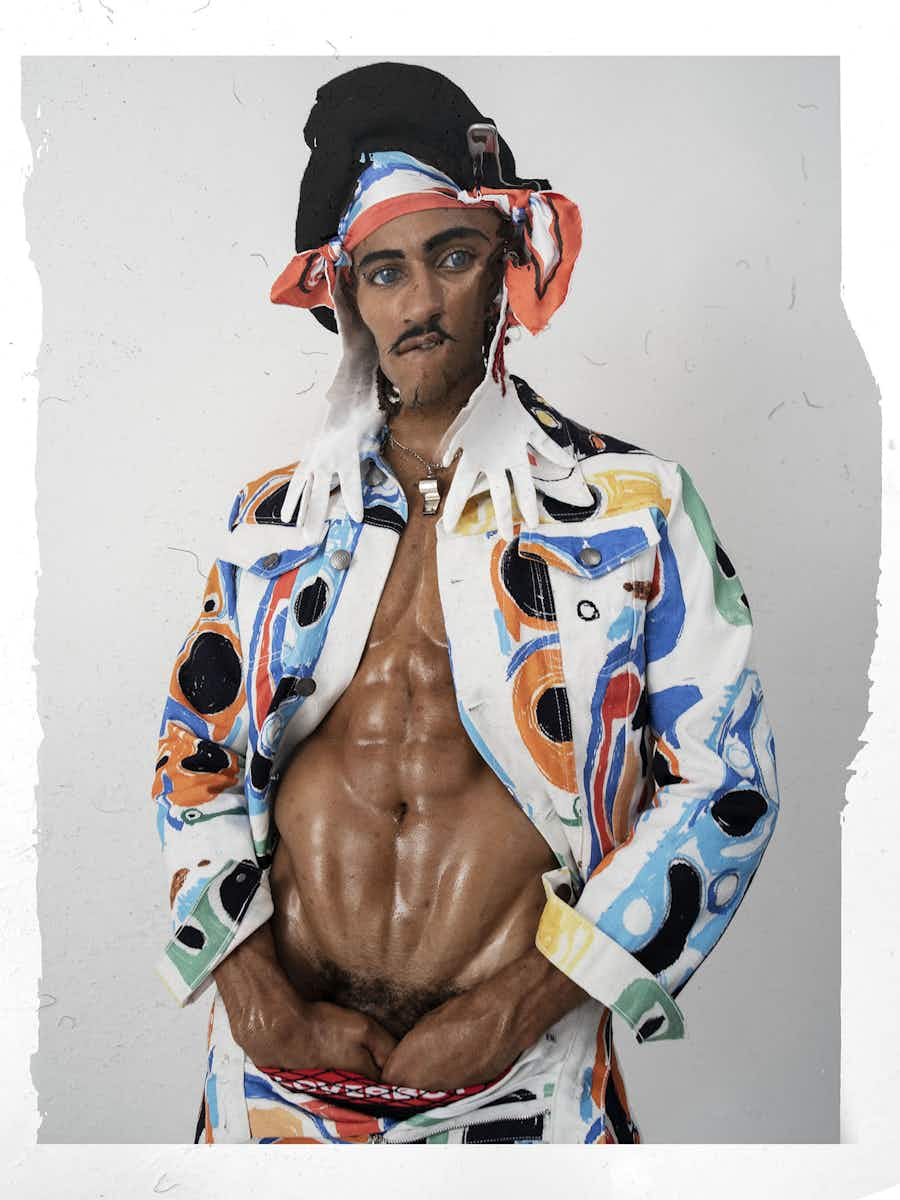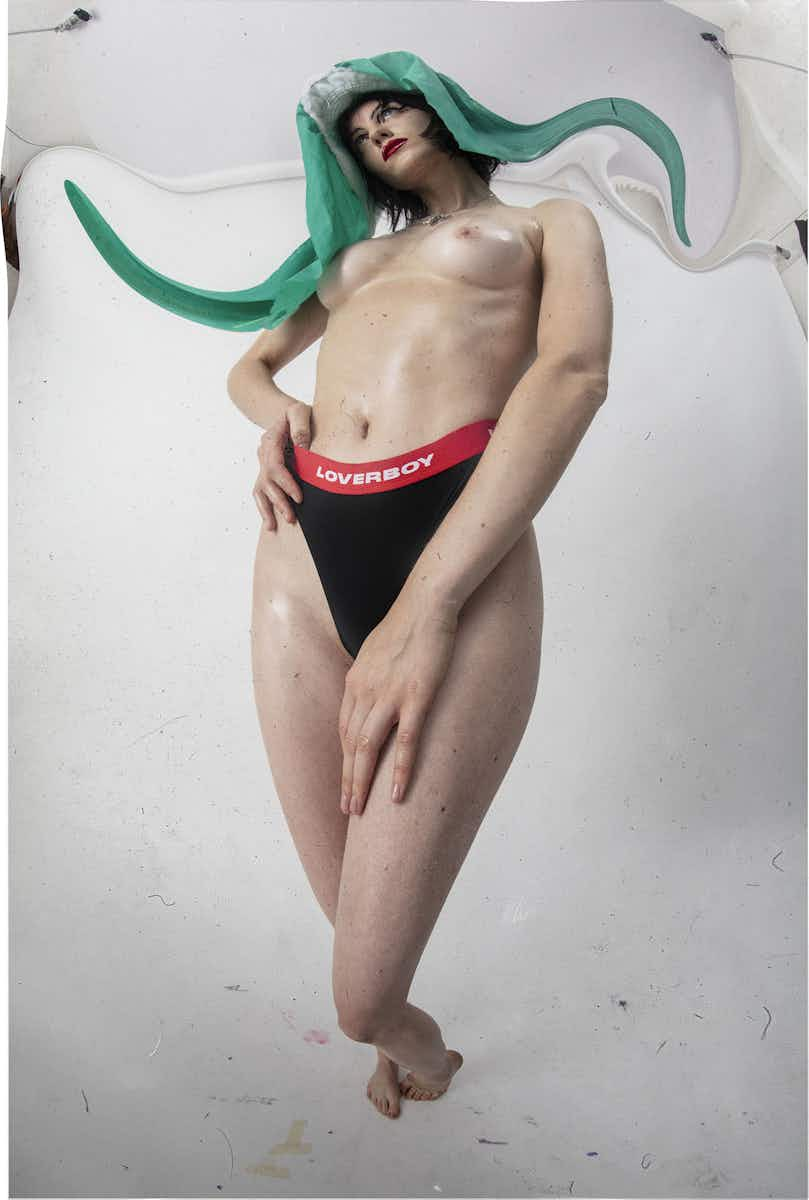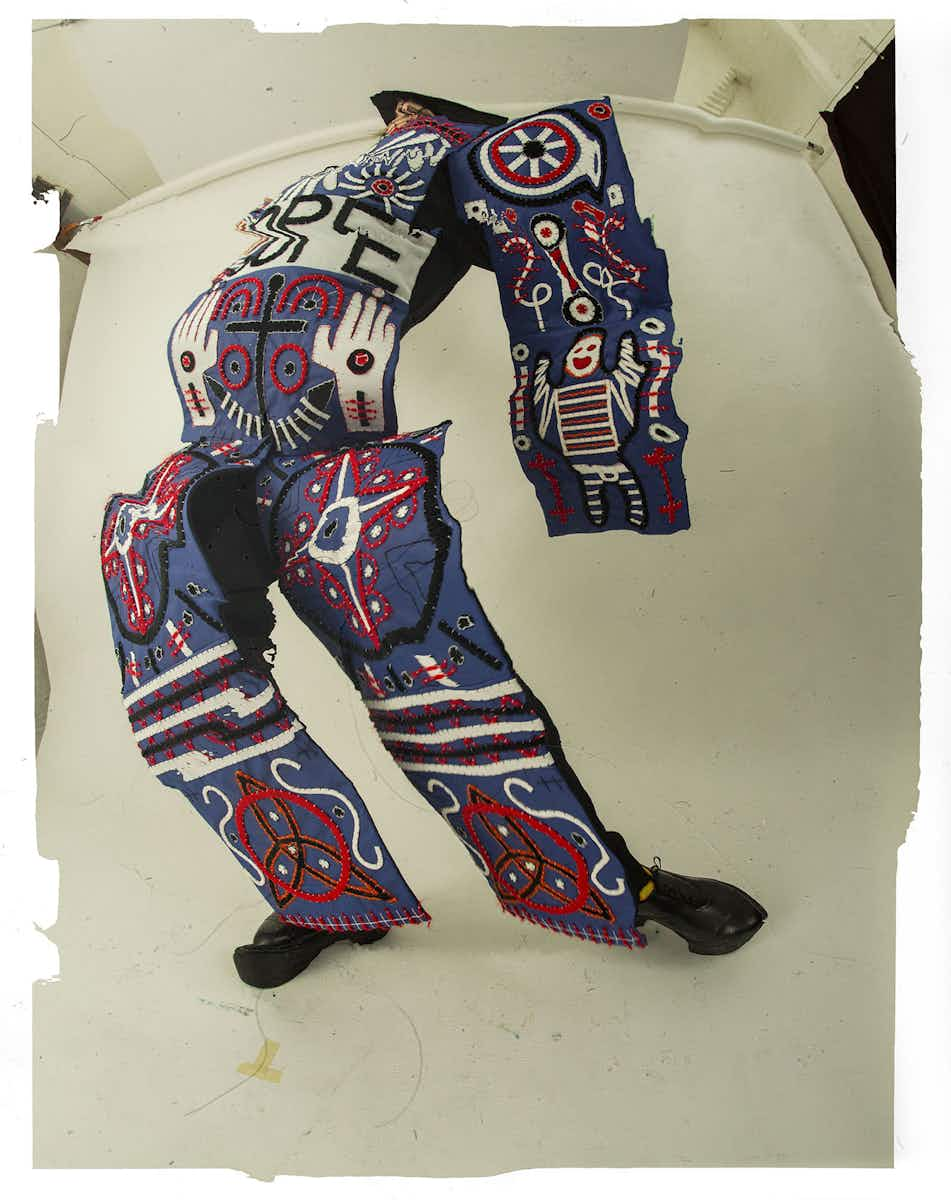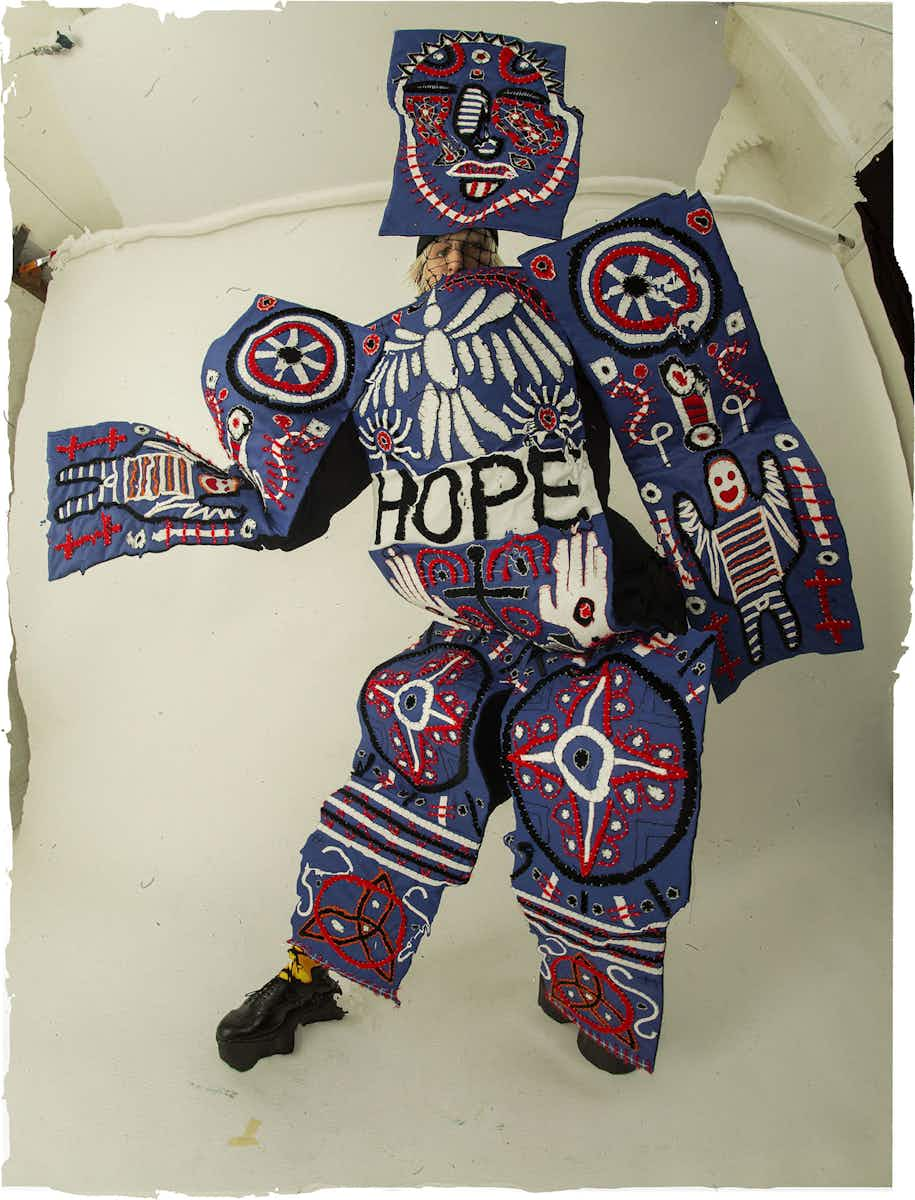 "I wanted to do something that feels a bit more permanent and less throw-away than a show perhaps is," says Jeffrey. ​"It is just of the moment, and then it becomes a memory, [but] this feels permanent and collectable."
As ever, Jeffrey's collection goes beyond the clothing. The Healing is an ode to the LOVERBOY community, largely made up of marginalised people who initially bonded on the now phantom dancefloor – a seemingly painful thing of the past, affecting LGBTQ+ groups as the pandemic continues to put British nightlife on pause.
More conceptually, the pandemic is referenced throughout the collection utilising Covid-affiliated signs and symbols. No touching, elbow ​"bumps" and social distancing are presented using poison dart frogs, orb spiders and deadly nightshade plants. Similarly, Jeffrey's infusion of bright colours and harsh prints signal a warning: ​"It was conceived during a time when everyone was scared of each other," he adds. ​"So I made a direct link from nature signs to how prints, markings and colour are used to ward people off, wanting to keep them away."
Jeffrey characterises collective suffering through sharp silhouettes, combative lines and spiky detailing like heavy chains and fishnet tights. For him, it was paramount to speak for his community in this collection. ​"There's a duty in being a designer, especially when you're coming from the community that we come from," he explains. ​"To some extent, people look up to the work as a ​"healing" – there's a responsibility there."
His latest LOVERBOY collection is a journey through heightened states: anxiety, fear, terror, but also elation, as told through Walker's surreal style and characterful models bursting through the lens. It seems this time Jeffrey is more concerned than ever with his wearers feeling comfortable – part of the healing process, perhaps? – with roomy sailor jackets, stretchy, ultra-luxe leggings and draping. Jeffrey even introduces a bit of sex to the LOVERBOY label via g‑stringed jockstraps, for xxxtra pleasure.
The Healing is this season's therapy we could all do with.
For extra healing listen to the collection's accompanying sound, Tide Went Time Ago, by Malthus below!

More like this