Rebel­lion, angst and lit­er­a­ture at Charles Jef­frey

LOVERBOY
WHERE WAS IT?
The show took place at The British Library, in Kings Cross, Lon­don – a fit­ting loca­tion since Charles Jef­frey him­self, artist and mod­el Wil­son Orye­ma and The Face com­mu­ni­ty mem­ber Hélène Selam Kleih each deliv­ered poet­ry read­ings through­out the show.
WHAT DID THE INVITE LOOK LIKE?
Designed by Bruce Ush­er Stu­dio, the invite (that could dou­ble up as a poster) pre­sent­ed us with a sur­re­al image accom­pa­nied by the quote, ​"We all have forests on our minds. Forests unex­plored, unend­ing", from Amer­i­can author Ursu­la K. Le Guin.
WHAT ABOUT THE CLOTHES?
Each look was true to the designer's sig­na­ture: equal parts play­ful, irrev­er­ent and rebel­lious. Bold stripes, clash­ing tex­tures and off-the-shoul­der dress­es were worn mess­i­ly, while Jeffrey's Scot­tish roots came through in the shape of kilts and a stand-out black vinyl pleat­ed skirt. There was a mis­matched tar­tan blaz­er and Jeffrey's well-known (and adored) scrib­bles were print­ed onto a mono­chrome two-piece. A red beret dec­o­rat­ed with sharp thorns com­pli­ment­ed the roman­tic love heart-print­ed shirt it was paired with, while fish­nets were worn under trousers and pulled up to the waist; and Dr Martens fea­tured throughout.












AND THE MAKE UP?
With Lucy Bridge on the beau­ty, faces were splashed with intense colour – glossy red lip­stick, bold block colour com­bi­na­tions, and dra­mat­ic water­colour-style patterns.










HOW DID IT SOUND?
The sound­track was a mash-up of numer­ous tracks includ­ing Come As You Are by Nir­vana, Lon­don Call­ing by The Clash and Born Free by M.I.A. While only short snip­pets of songs could be heard, alto­geth­er it was a per­fect blend of teen angst and rebel­lion pro­duced by Mike Bovil at 750mph Sound Studios.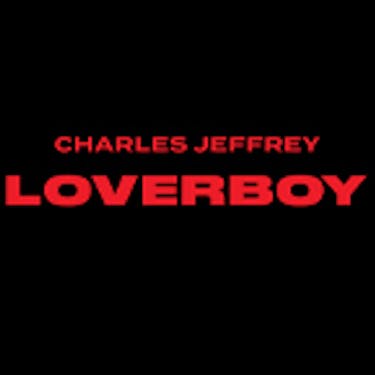 Listen now:

Charles Jeffrey LOVERBOY
---