Rebellion, angst and literature at Charles Jeffrey LOVERBOY

Held at The British Library, the designer's SS20 show was as much a nod to his love for books as it was a return to rebelliousness in British fashion.
WHERE WAS IT?
The show took place at The British Library, in Kings Cross, London – a fitting location since Charles Jeffrey himself, artist and model Wilson Oryema and The Face community member Hélène Selam Kleih each delivered poetry readings throughout the show.
WHAT DID THE INVITE LOOK LIKE?
Designed by Bruce Usher Studio, the invite (that could double up as a poster) presented us with a surreal image accompanied by the quote, ​"We all have forests on our minds. Forests unexplored, unending", from American author Ursula K. Le Guin.
WHAT ABOUT THE CLOTHES?
Each look was true to the designer's signature: equal parts playful, irreverent and rebellious. Bold stripes, clashing textures and off-the-shoulder dresses were worn messily, while Jeffrey's Scottish roots came through in the shape of kilts and a stand-out black vinyl pleated skirt. There was a mismatched tartan blazer and Jeffrey's well-known (and adored) scribbles were printed onto a monochrome two-piece. A red beret decorated with sharp thorns complimented the romantic love heart-printed shirt it was paired with, while fishnets were worn under trousers and pulled up to the waist; and Dr Martens featured throughout.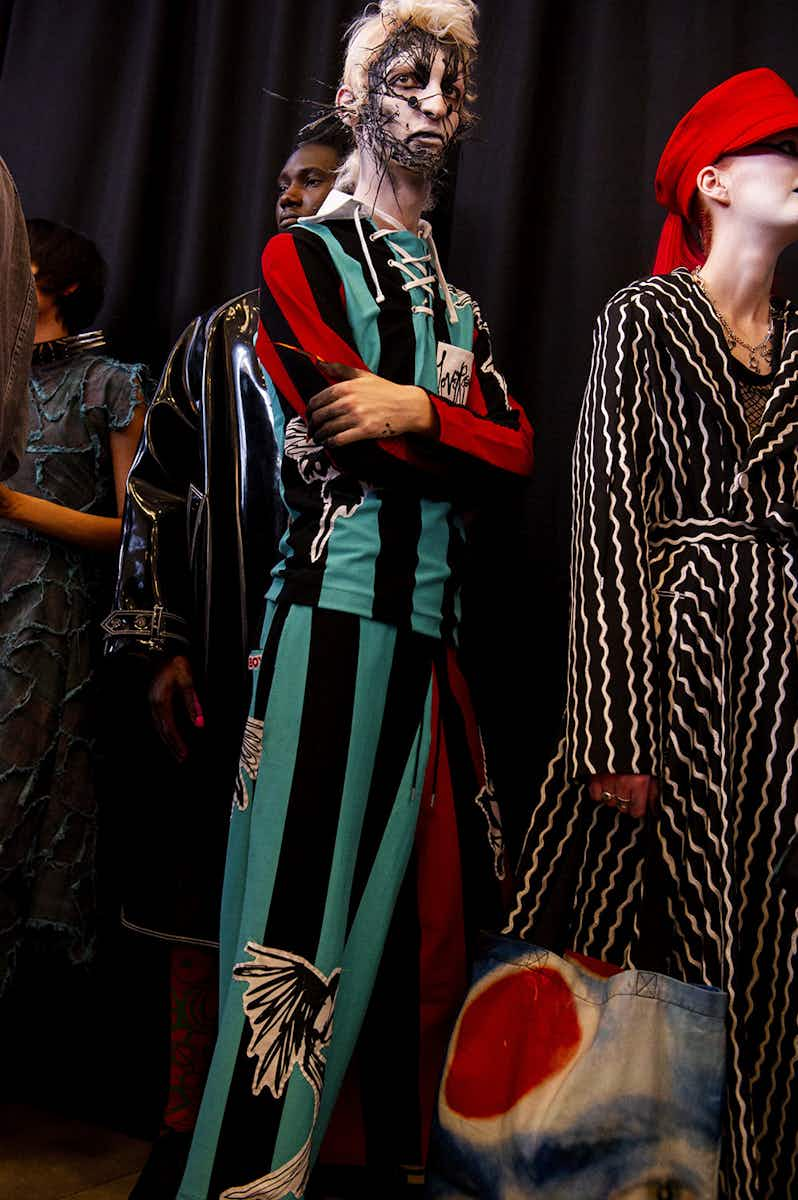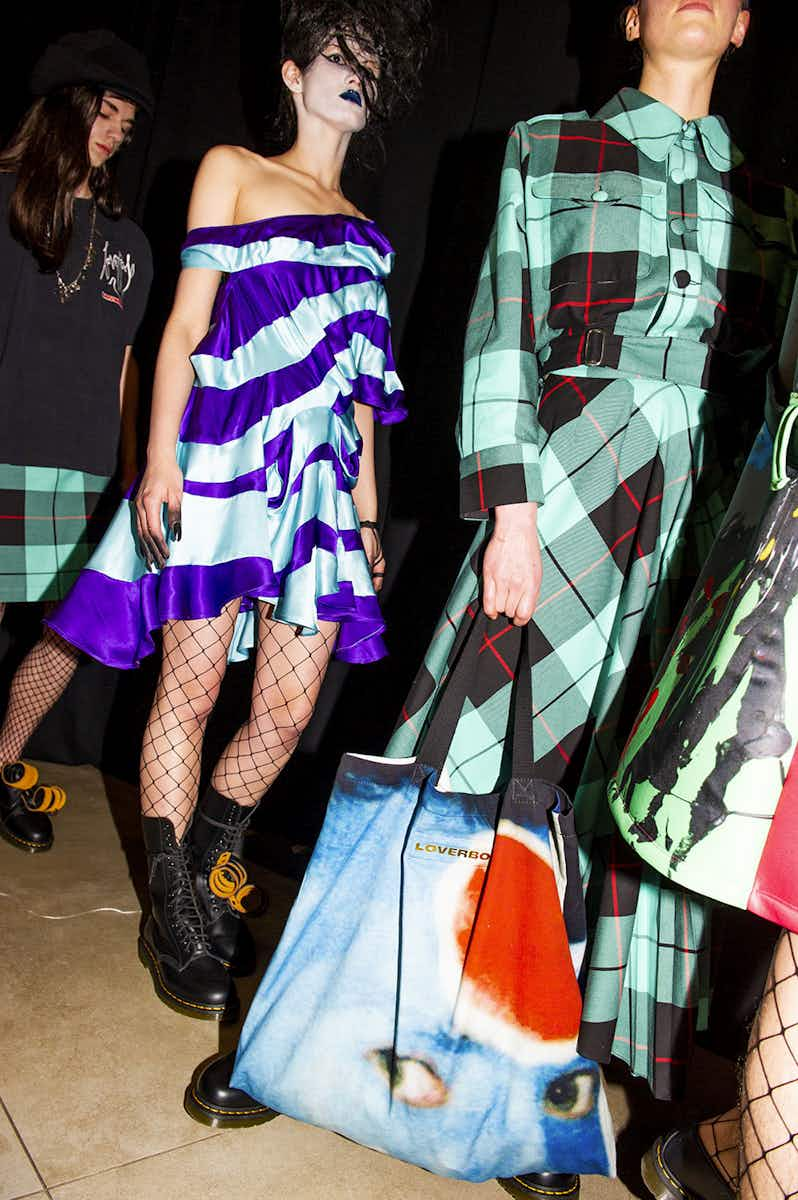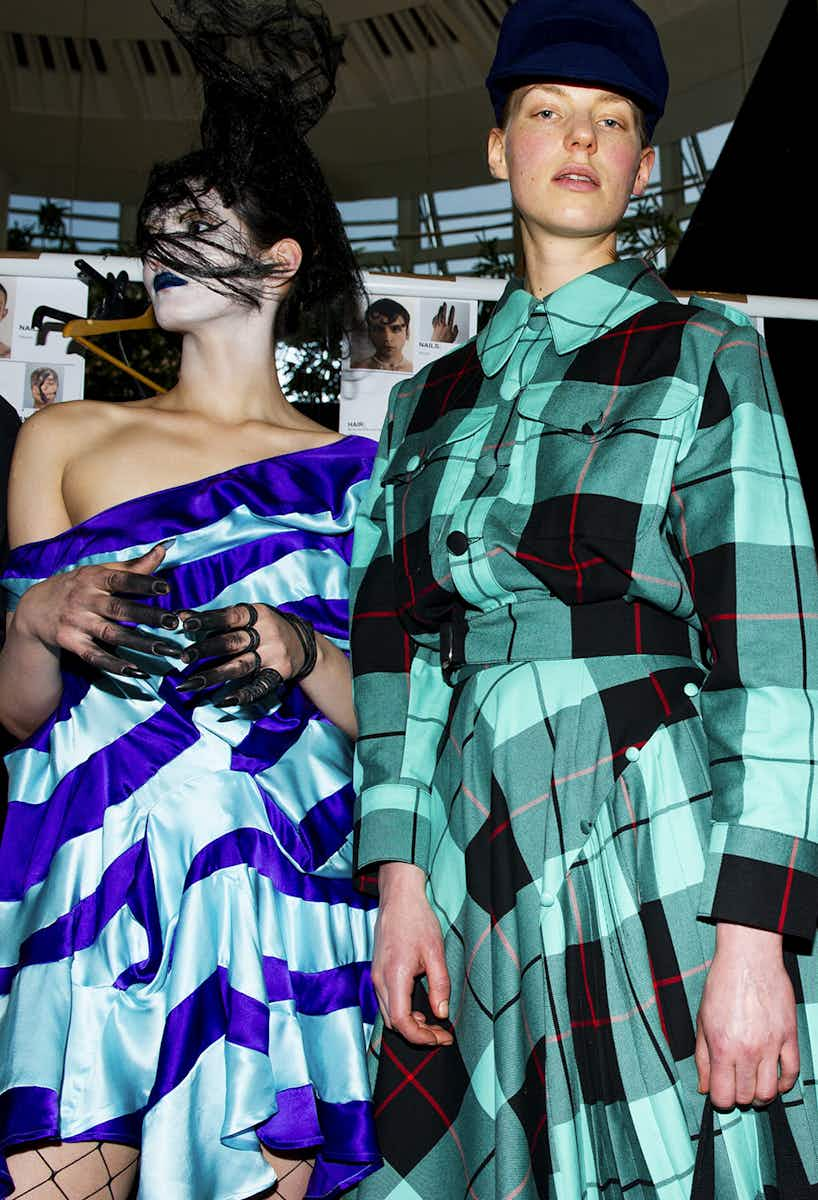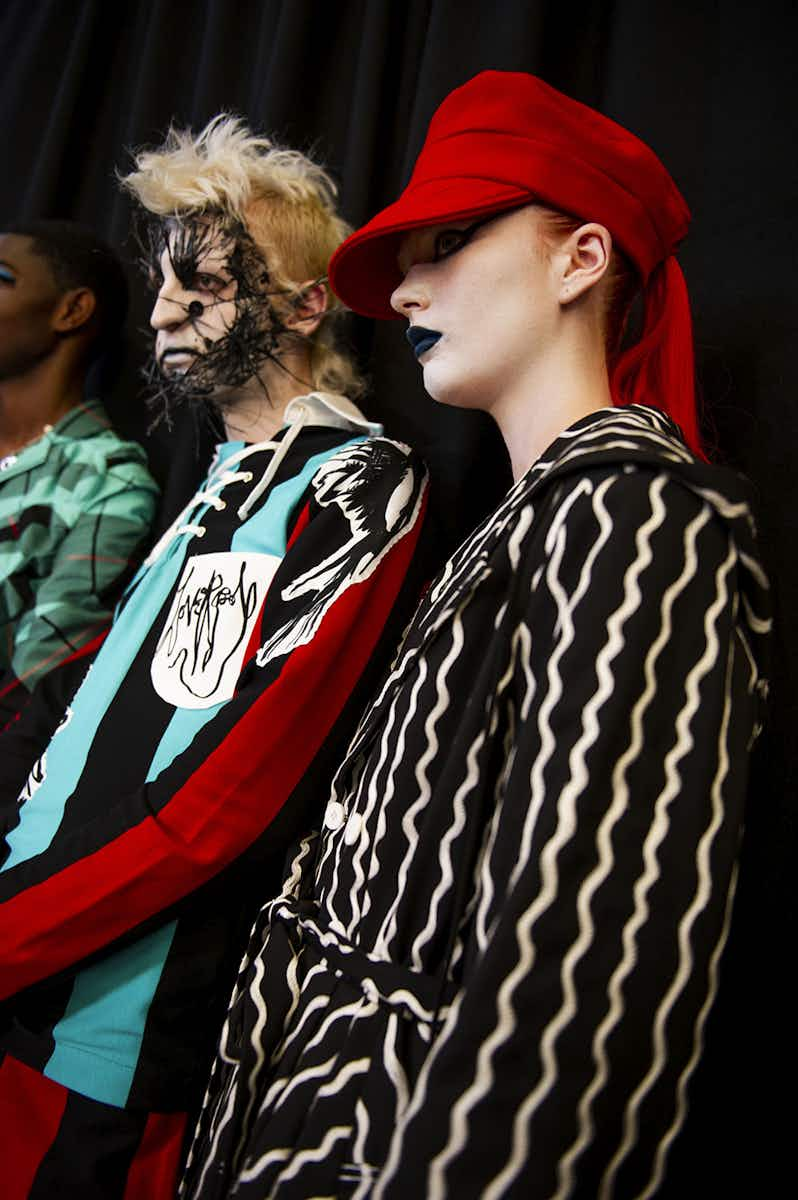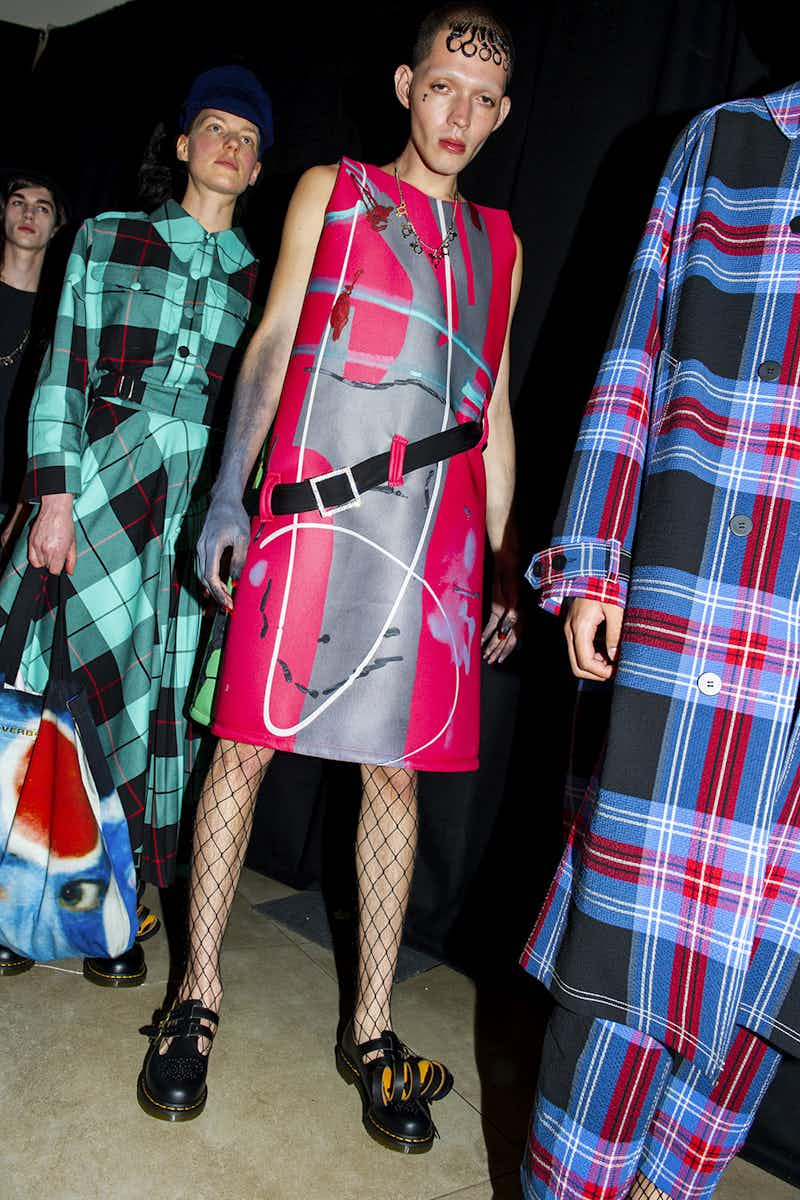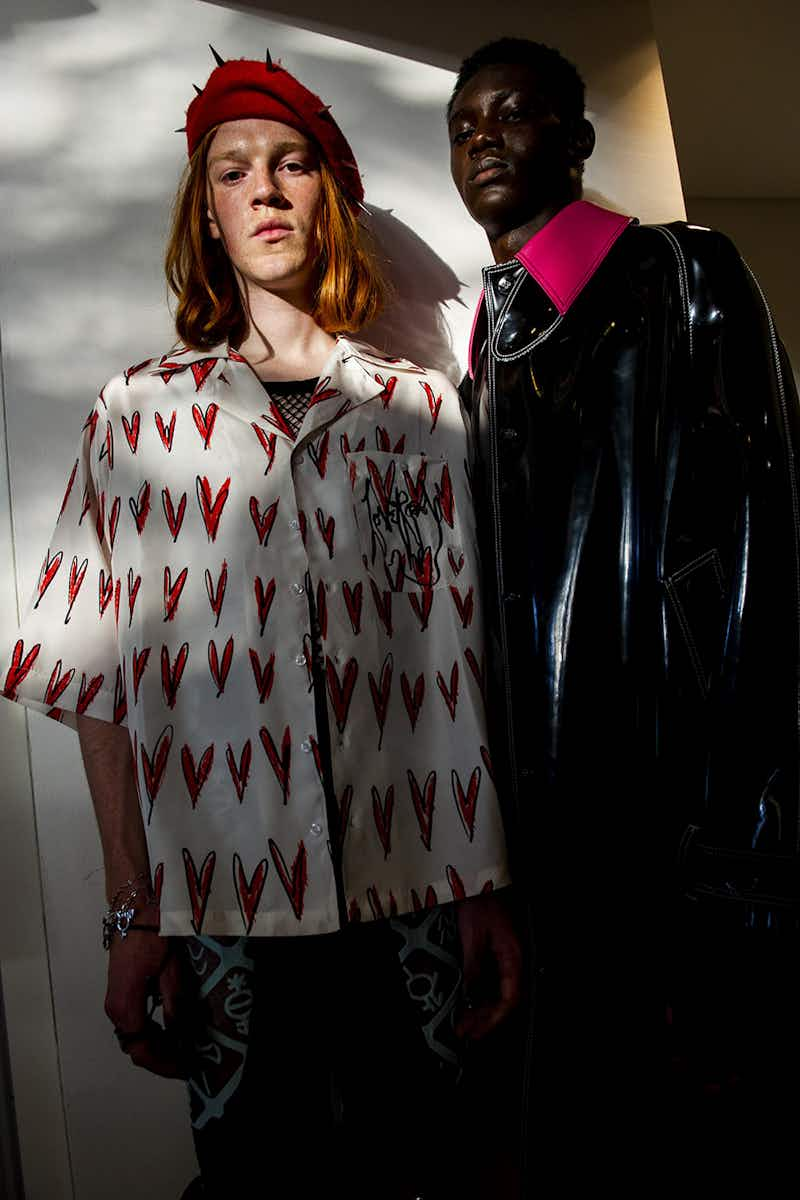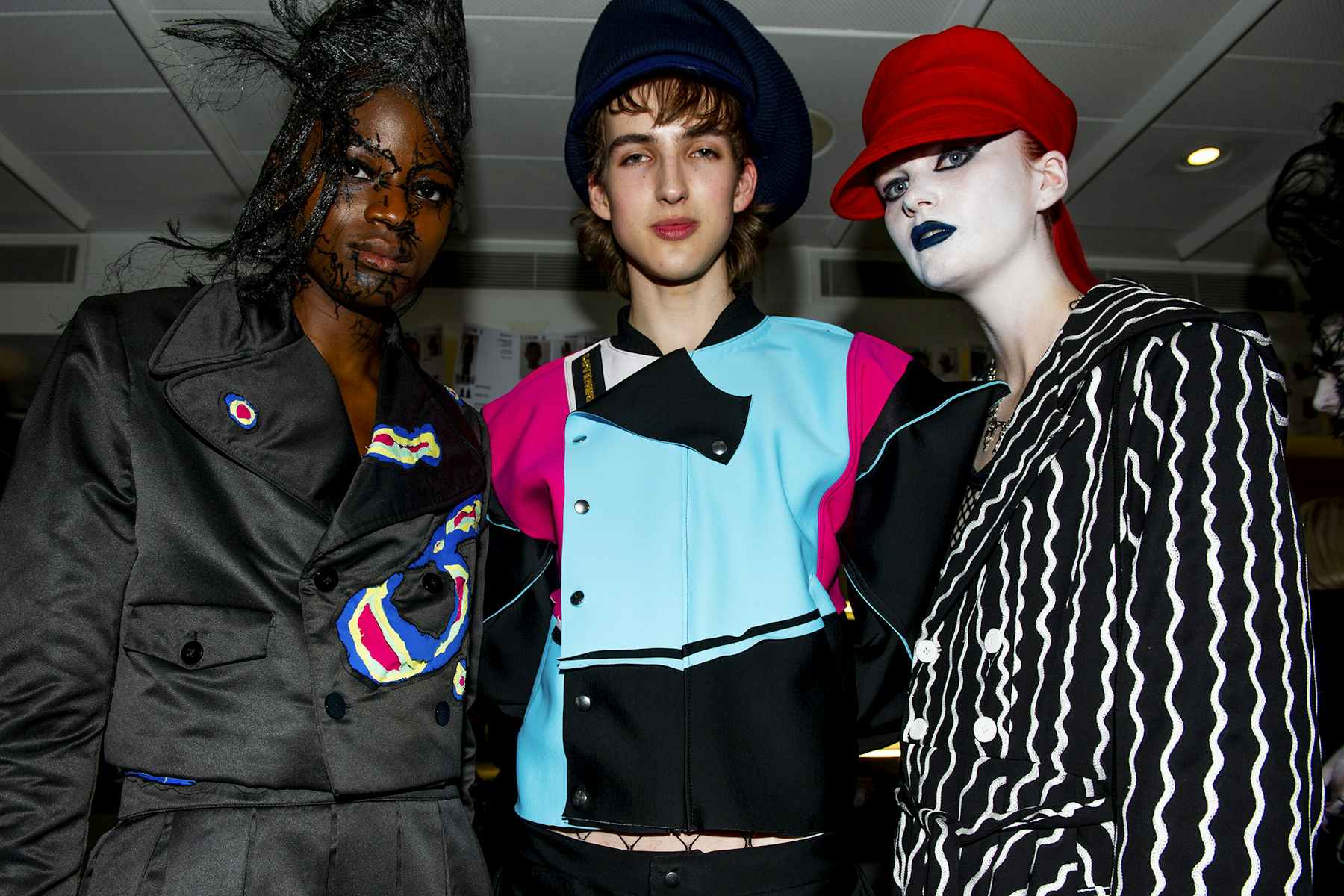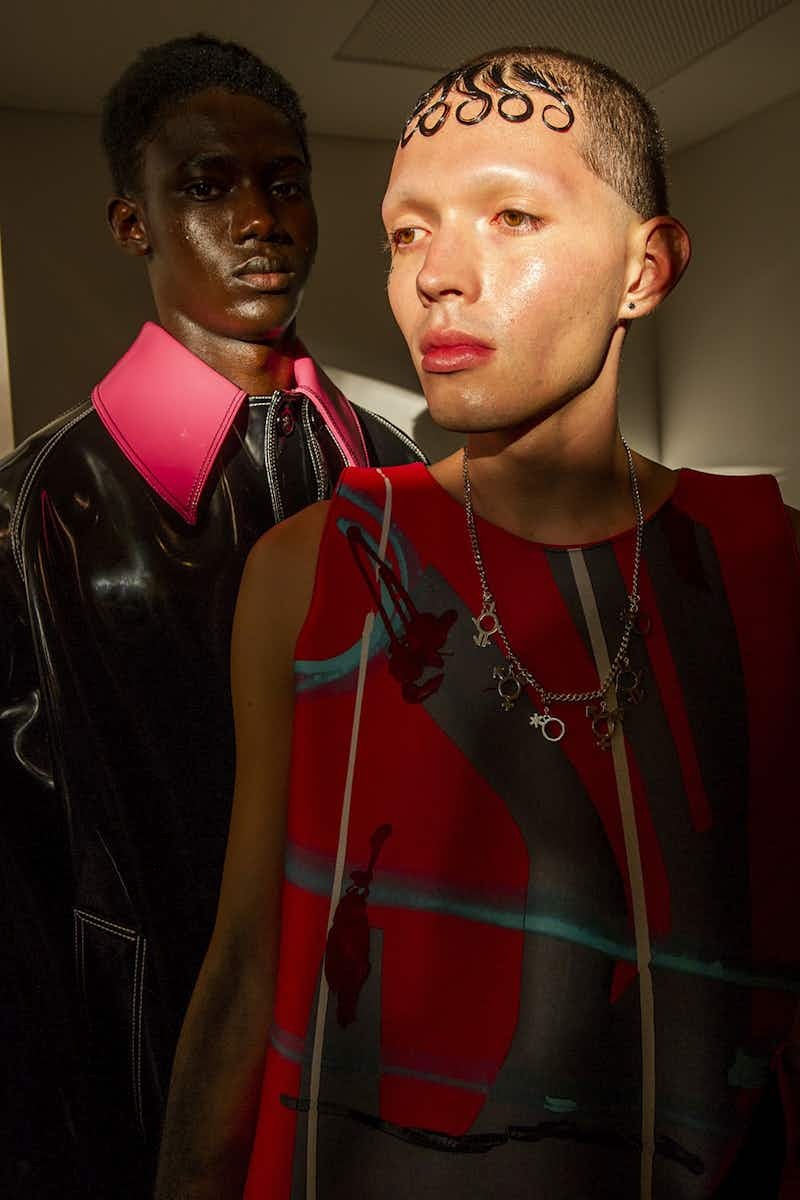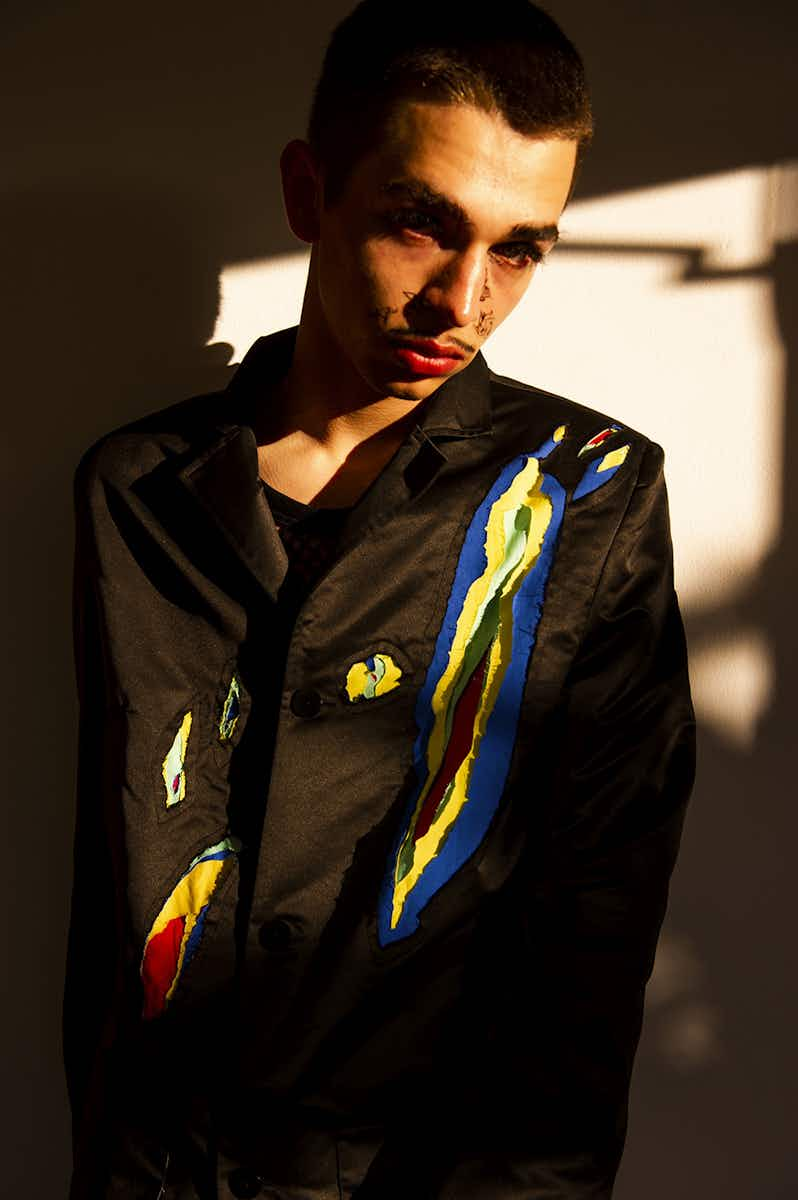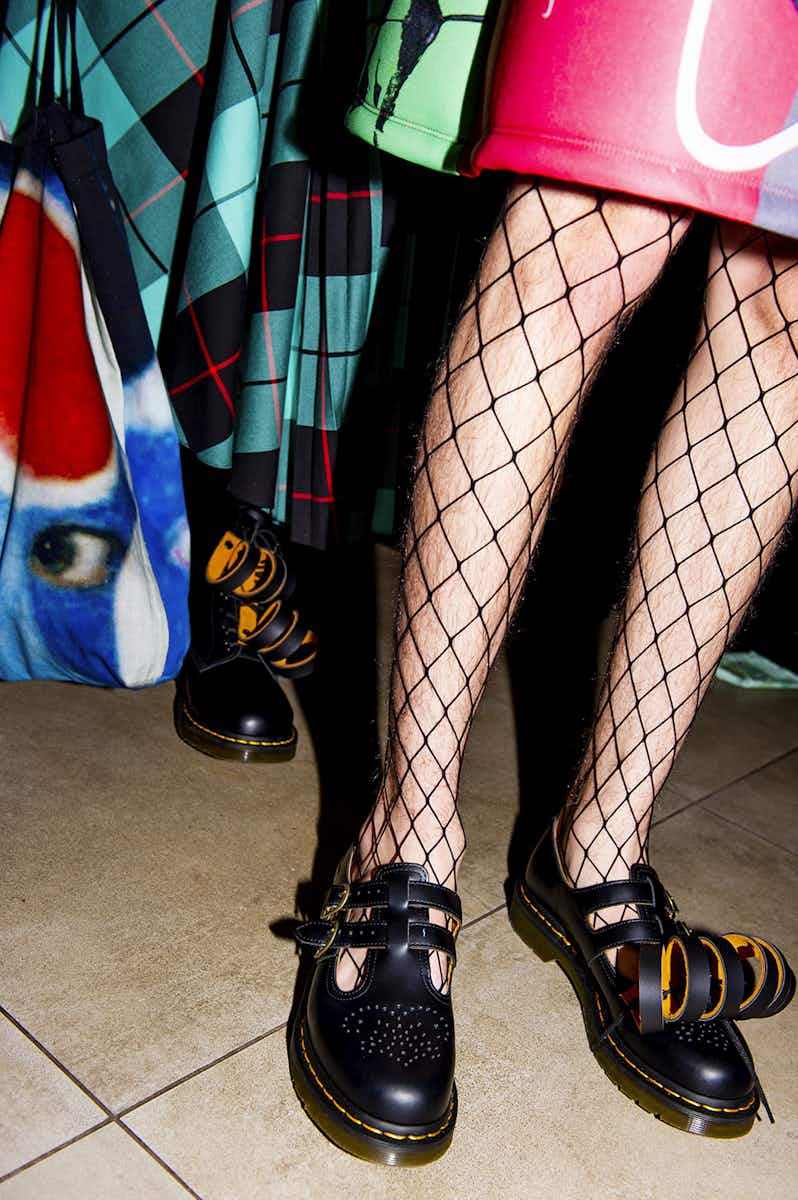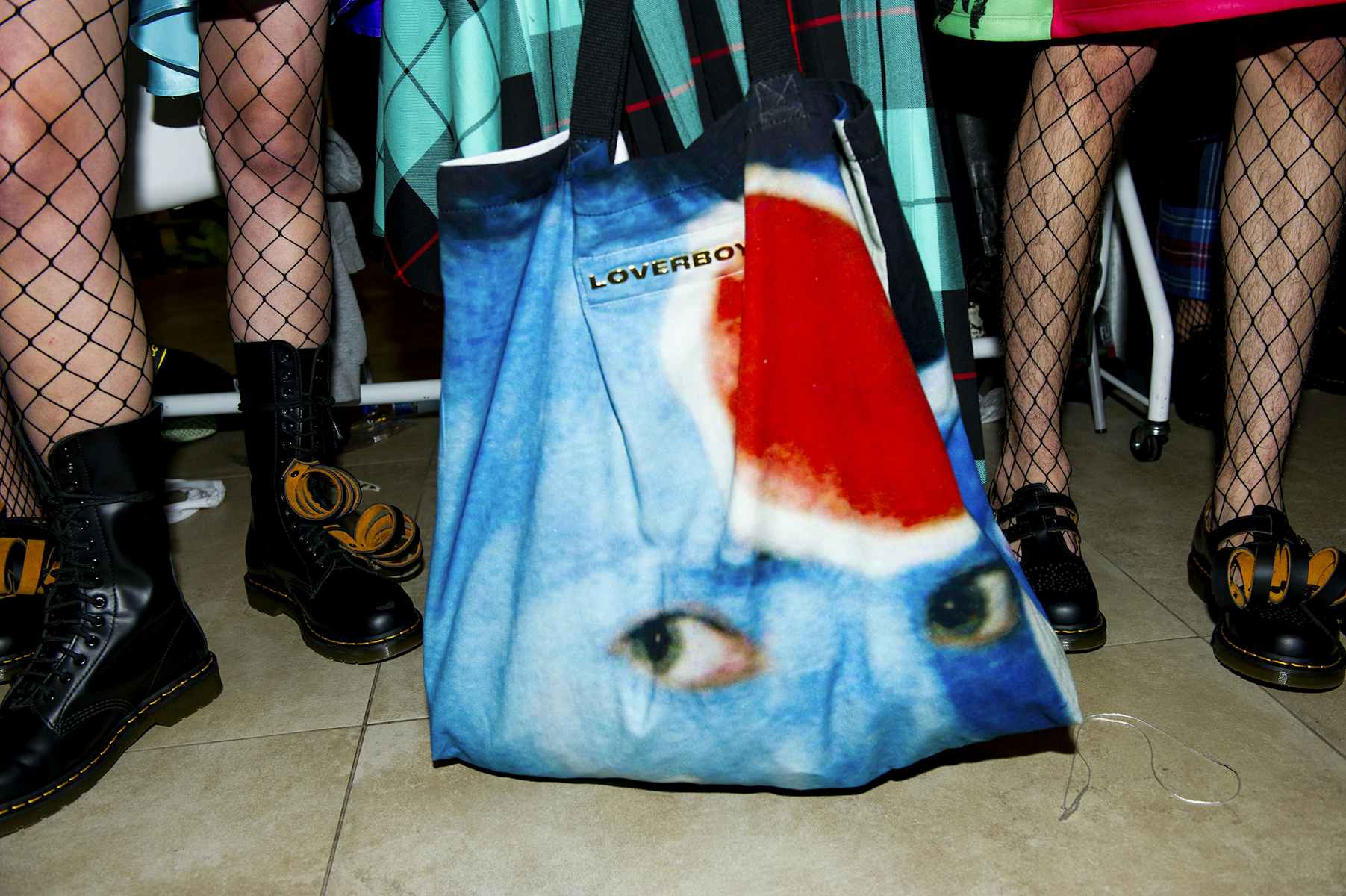 AND THE MAKE UP?
With Lucy Bridge on the beauty, faces were splashed with intense colour – glossy red lipstick, bold block colour combinations, and dramatic watercolour-style patterns.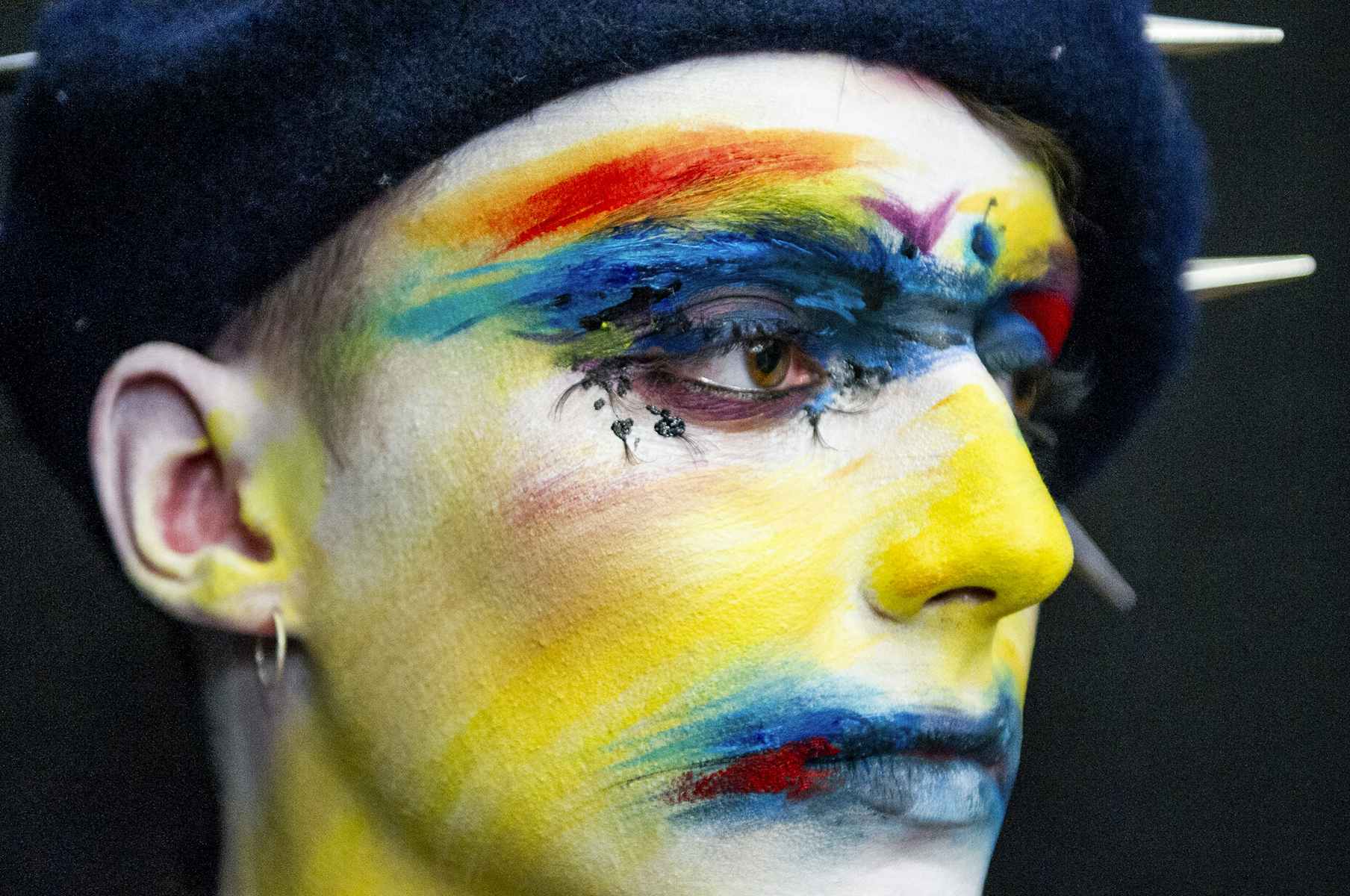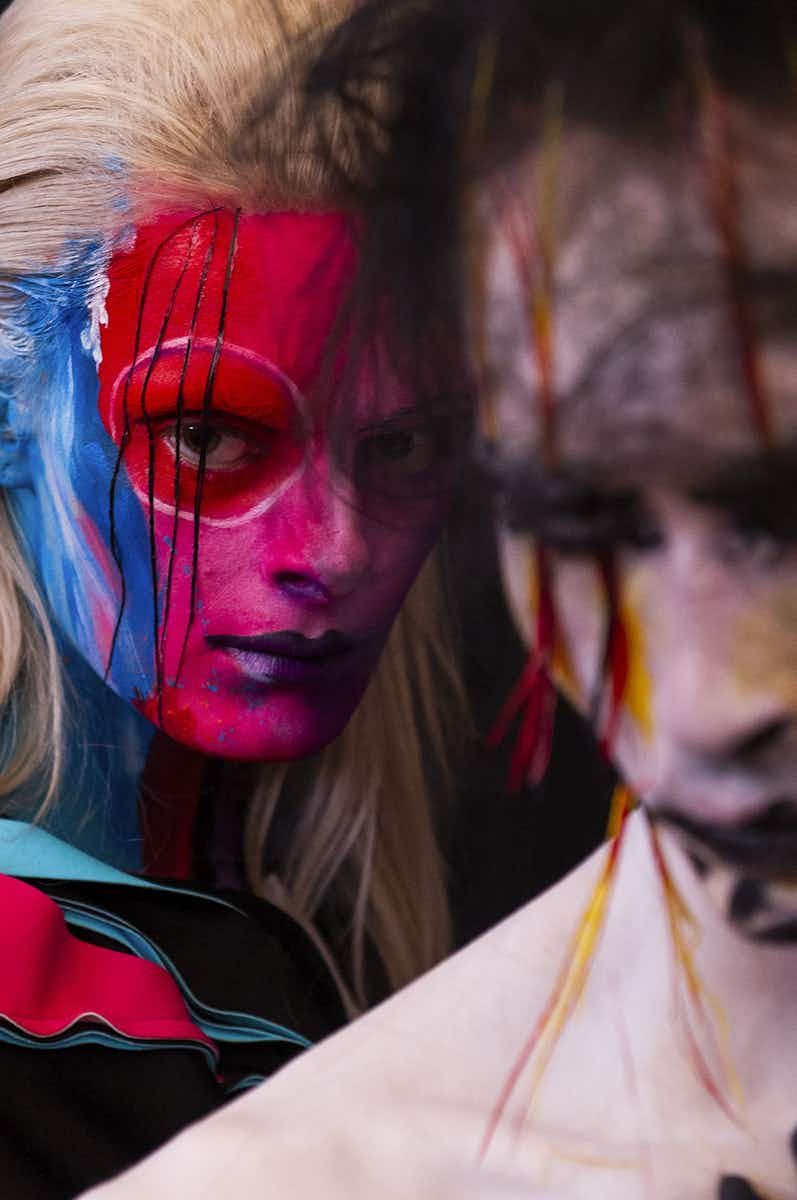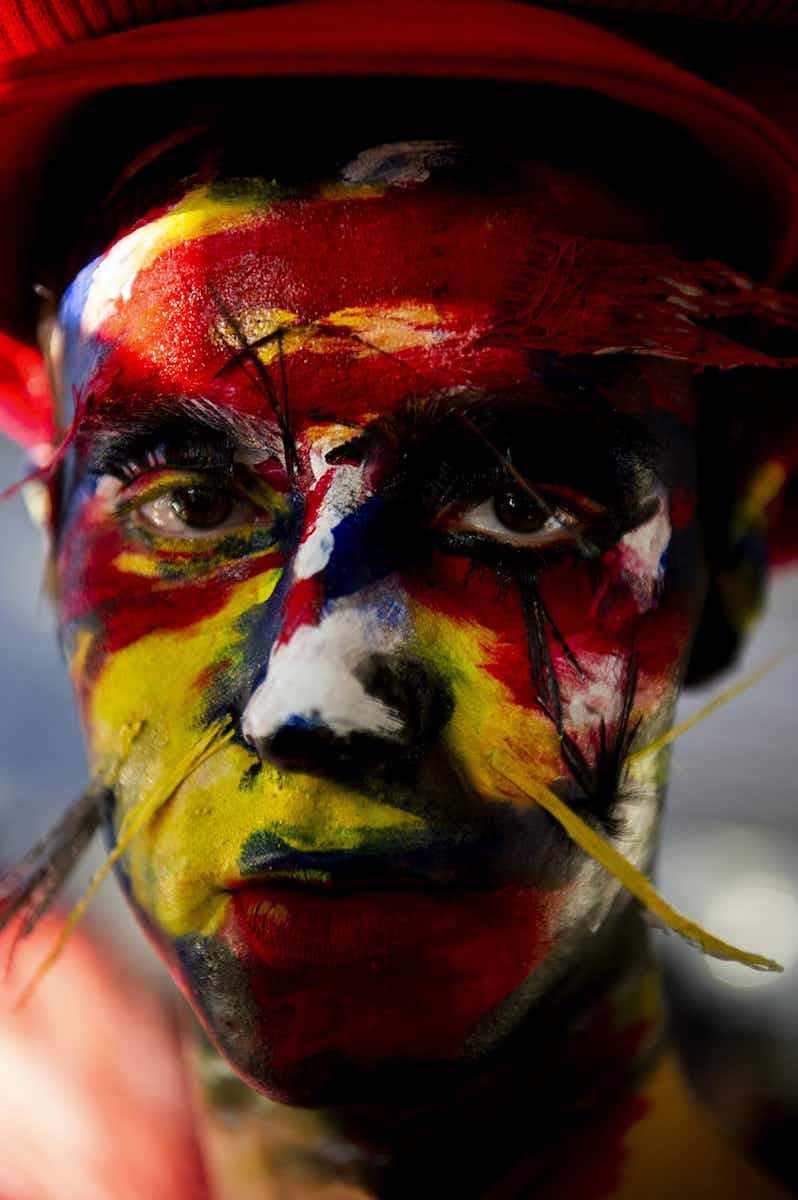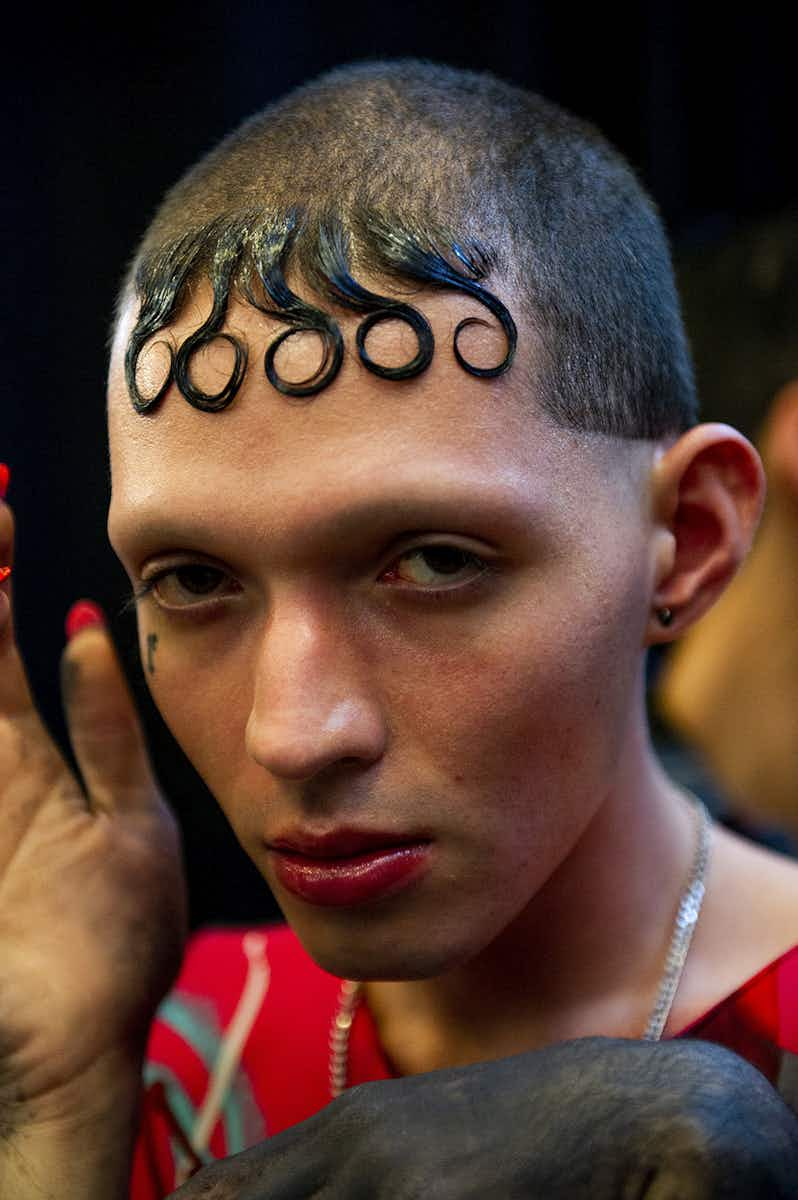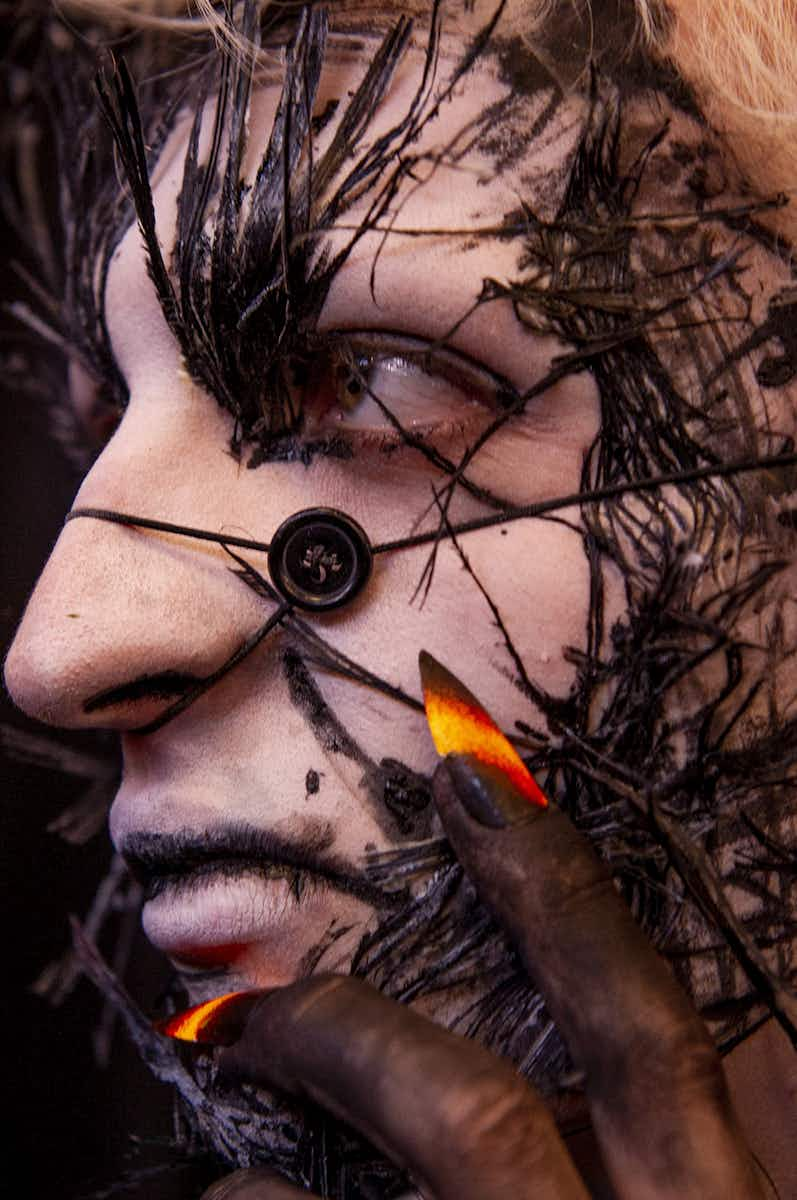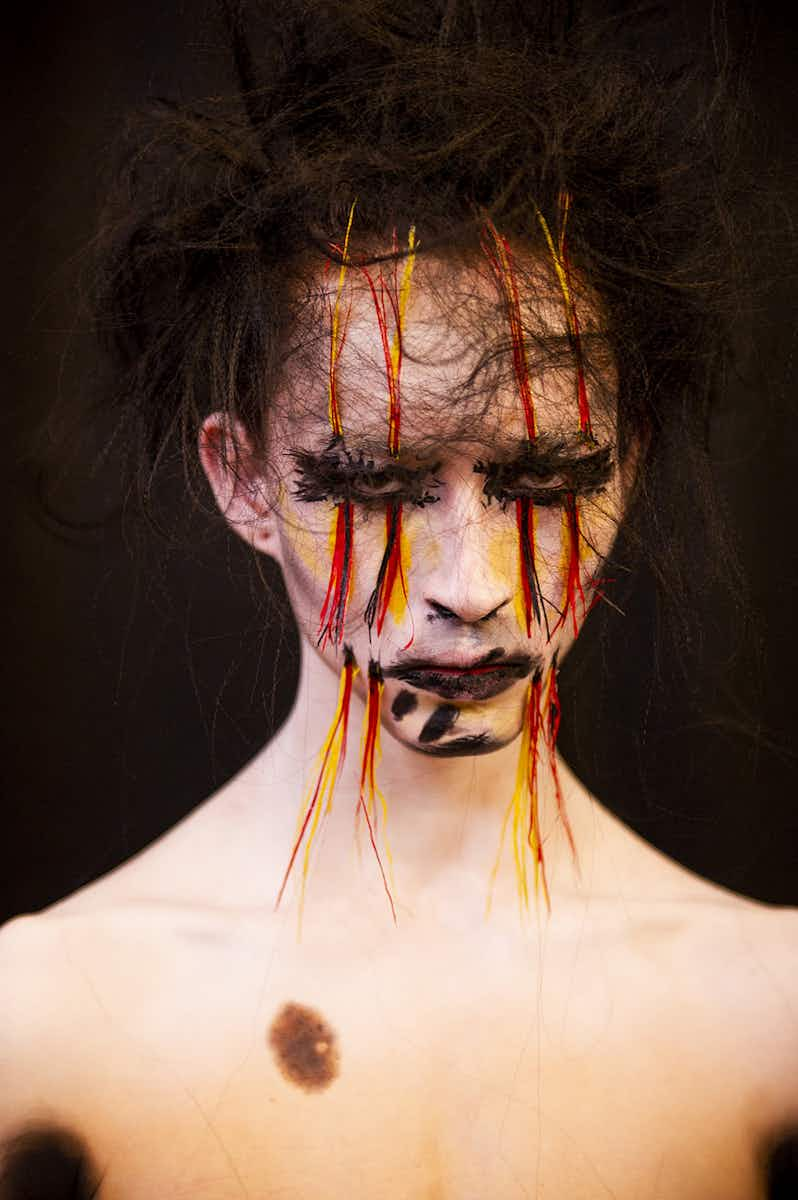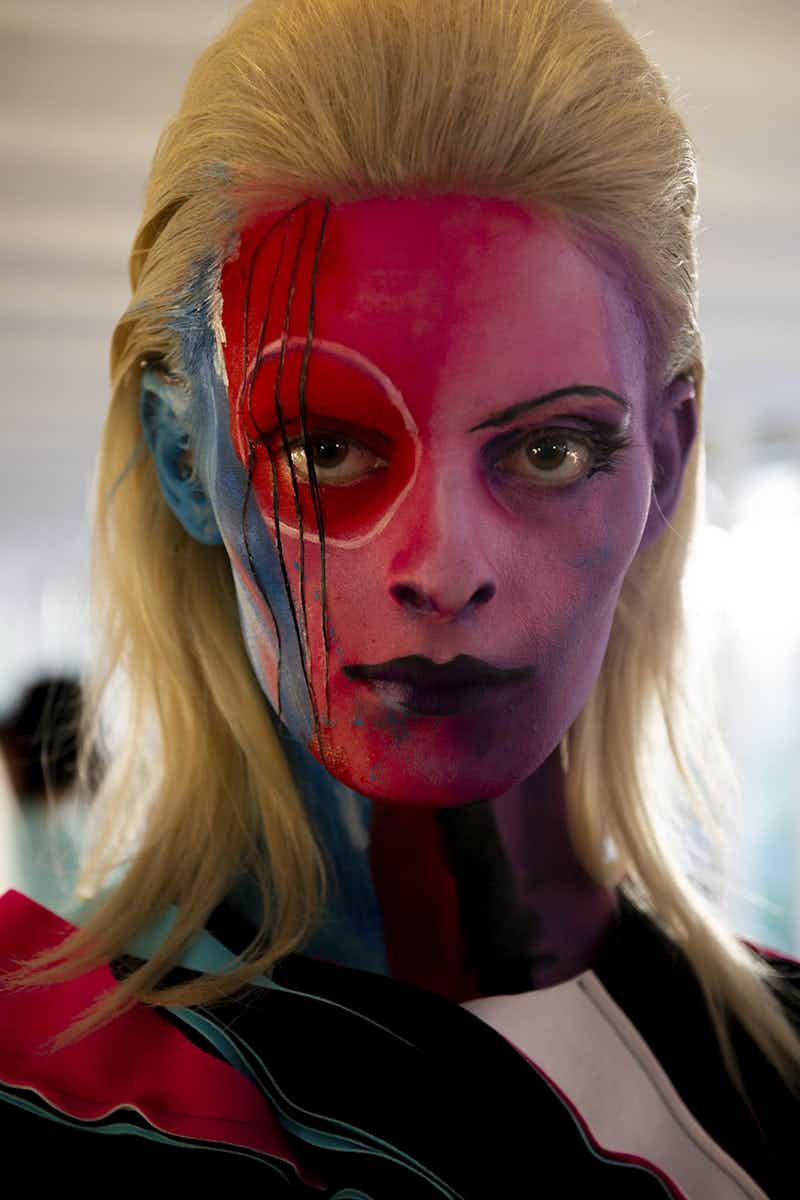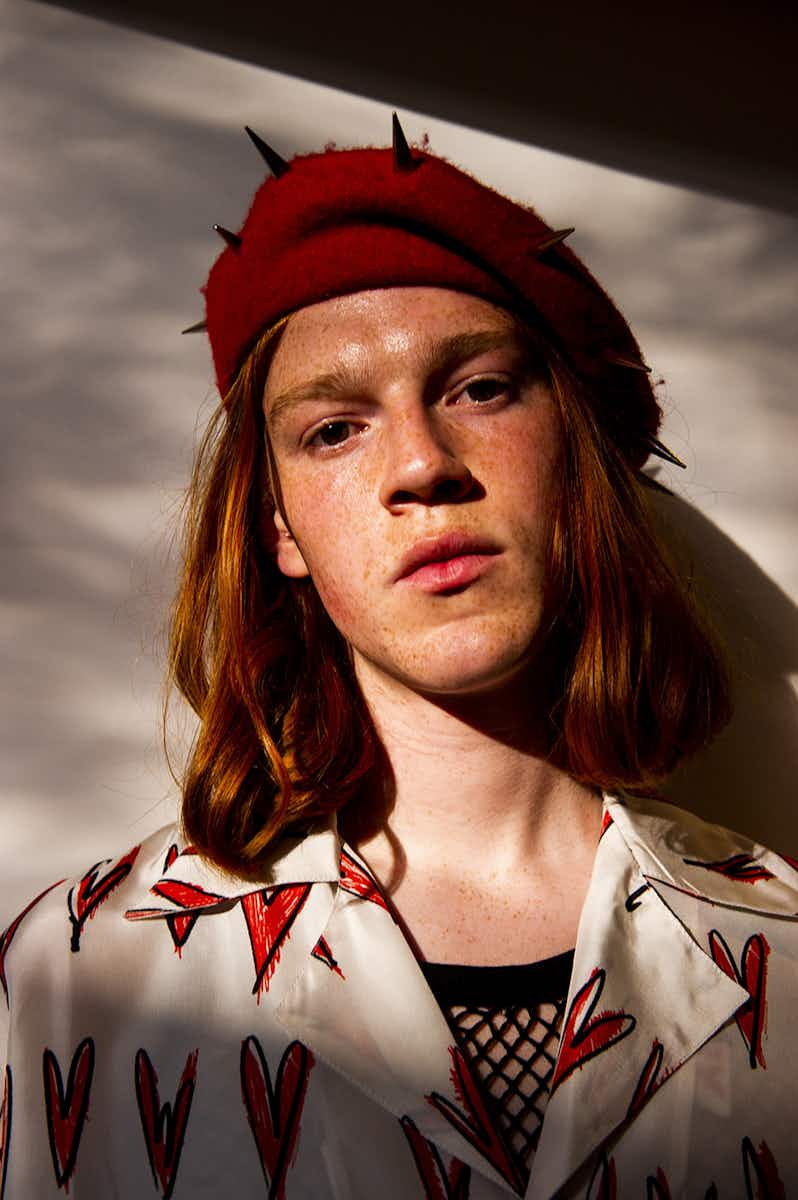 HOW DID IT SOUND?
The soundtrack was a mash-up of numerous tracks including Come As You Are by Nirvana, London Calling by The Clash and Born Free by M.I.A. While only short snippets of songs could be heard, altogether it was a perfect blend of teen angst and rebellion produced by Mike Bovil at 750mph Sound Studios.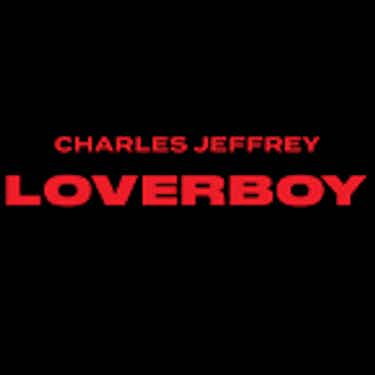 Listen now:

Charles Jeffrey LOVERBOY

More like this