Coming out isn't easy, never mind when it's forced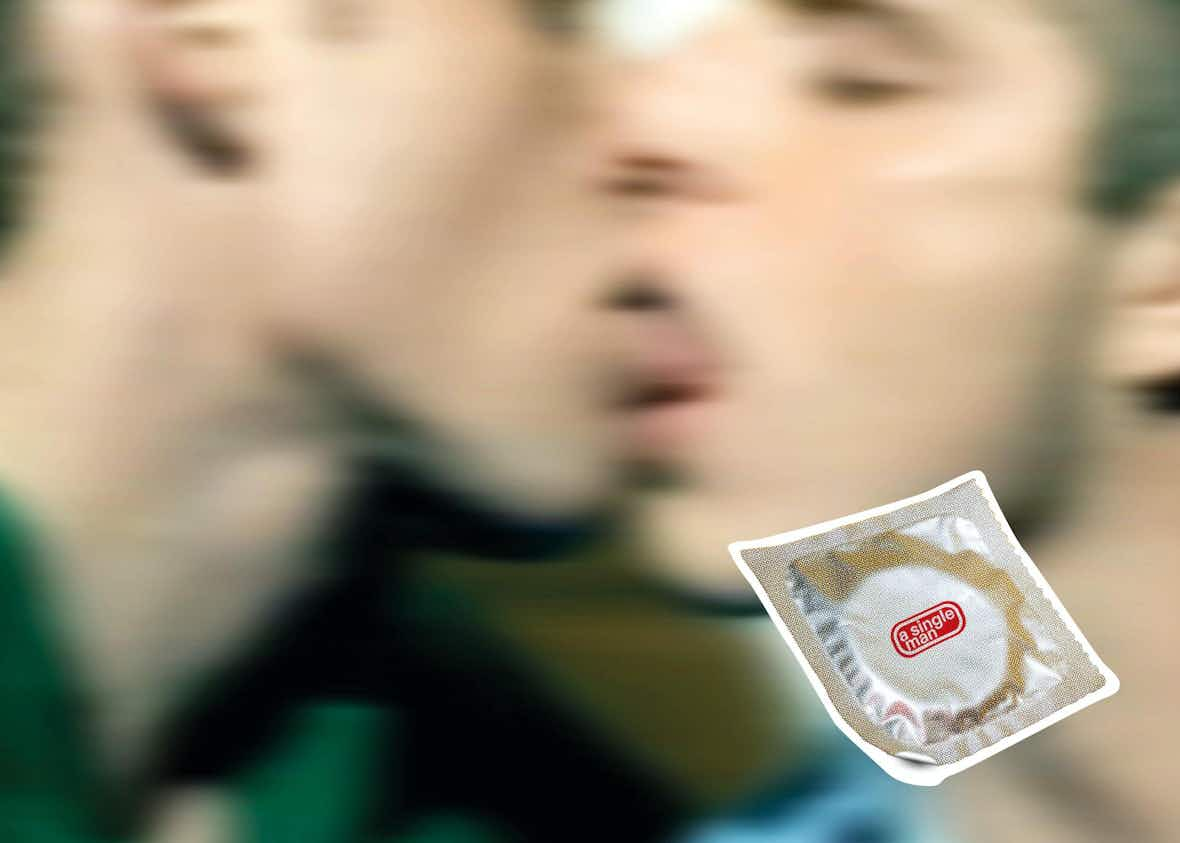 A Single Man: After watching George Michael's Channel 4 documentary this week, our gay sex columnist spent the week thinking about the LGBTQ+ people living in fear.

There's nothing fun about coming out. But you do get a rush when you tell those closest to you. When I finally told my parents two years ago, I felt lighter, happier, a little bouncy. After 25 years of keeping a Big Gay Secret, it was out – and so was I. My parents took it way better than I thought they would, although my dad still occasionally asks ​"got a girlfriend yet?" with a wink.
I got lucky. For so many gay people, coming out isn't an option when they could face being disowned by their families, homelessness (which disproportionately impacts LGBTQ+ people in the UK) or having to flee a country where being gay is illegal.
On Monday night, Channel 4 aired a two-part documentary on George Michael's coming out in 1998. Although it wasn't really a ​"coming out" – he was forcibly outed by an undercover officer when cruising in a Beverly Hills public loo. Every major newspaper rallied to crucify Michael with some truly shocking headlines ("Zip me up before you go, go" – pathetic). But he was totally defiant.
At the time, Michael had been in the closet his entire famous life, throughout the AIDS epidemic of the ​'80s and ​'90s, when attitudes towards gay people were insidiously homophobic. As shown in the doc, you had priests saying they'd shoot their son if he had AIDS. Commentators would fill column inches talking about how sinful homosexuality was, with headlines splashed across the front pages of the UK's most-read papers. In the documentary, a former editor of the News of the World recalls how homophobic Fleet Street was at the time. ​"Shirt-lifter", ​"poofter" and ​"queer" were all part of the office patter. It was a place where, if you were gay, you had to hide it, for your own sake.

In spite of this, when it probably felt like the entire world was against him, Michael went on CNN for an interview not long after the story had come out. ​"I'm a very proud man. I want people to know that I have not been exposed as a gay man," he said. ​"I feel stupid and I feel reckless and weak for having allowed my sexuality to be exposed this way, but I don't feel any shame whatsoever. And neither do I think I should."
Then, he stuck his middle finger up in the sexiest way possible, by releasing the music video for Outside. Dressed as a copper, he turned a bog-standard loo into a camp disco and smoothly sang: ​"I think I'm done with the sofa, I think I'm done with the hall /​Let's go outside". So, so cool.
George Michael was Too Funky for this rubbish world. He was witty and charming, he had the attitude, the romance, the sex appeal. But above all, he didn't give a shit. There weren't many, if any, celebrities at his level of fame who were publically proud of being gay. Fuck me, did it take bravery to do what he did.
At the end of the second episode, news headlines popped up on the screen about gay men getting beaten up, trans people being killed, a lesbian couple attacked. It was particularly sobering because these were all headlines from the past few months. What a way to remind us all of how backwards the world is going: from the abhorrent homophobia in 1998 to the very real attacks happening now, 25 years later.
I've spent a lot of time thinking about the LGBTQ+ people living in fear this week. How column inches are still filled with transphobic hate, how young queer people are twice as likely to contemplate suicide, how much and how little has changed. Not to mention how those of us with the privilege to be out must continue to fight. Our lot has a long history of defiance and rebellion. We can't stop now.


More like this