Grab a glass of water – it's the world's hottest pop star, Dua Lipa

The former FACE cover star, singer and songwriter glows in a campaign for mineral water brand evian.
With skin which literally glows with the secrets of good health, Dua Lipa is the poster girl for mineral water; the singer-songwriter apparently sips up to four litres a day – levitating must be thirsty work!
So it came as absolutely no surprise to hear that natural mineral water brand evian has signed up the planet's hottest pop star and evian Global Brand Ambassador to front its new campaign, Drink True. The intimate, docu-style short film tails the star in real time as she prepares for a show. As she tries out a soundcheck, we see the singer dressed in lemon yellow (spot the Paris Georgia top and trousers), dripping with silver chains and clutching a bottle of evian as she shows a rare side of herself with a stripped-back and pure a cappella version of the track Levitating from her Grammy Award-winning disco-infused album Future Nostalgia.

Celebrating the values of authenticity, transparency and honesty, the Drink True campaign echoes Dua Lipa's world view. ​"I had so much fun filming the new Drink True ad for evian," Lipa says. ​"Stripping everything back to a beautiful and calm flow felt refreshingly different… Being part of this campaign means a lot to me; I have always found that being true to myself is extremely empowering and I love that it is important to evian as well."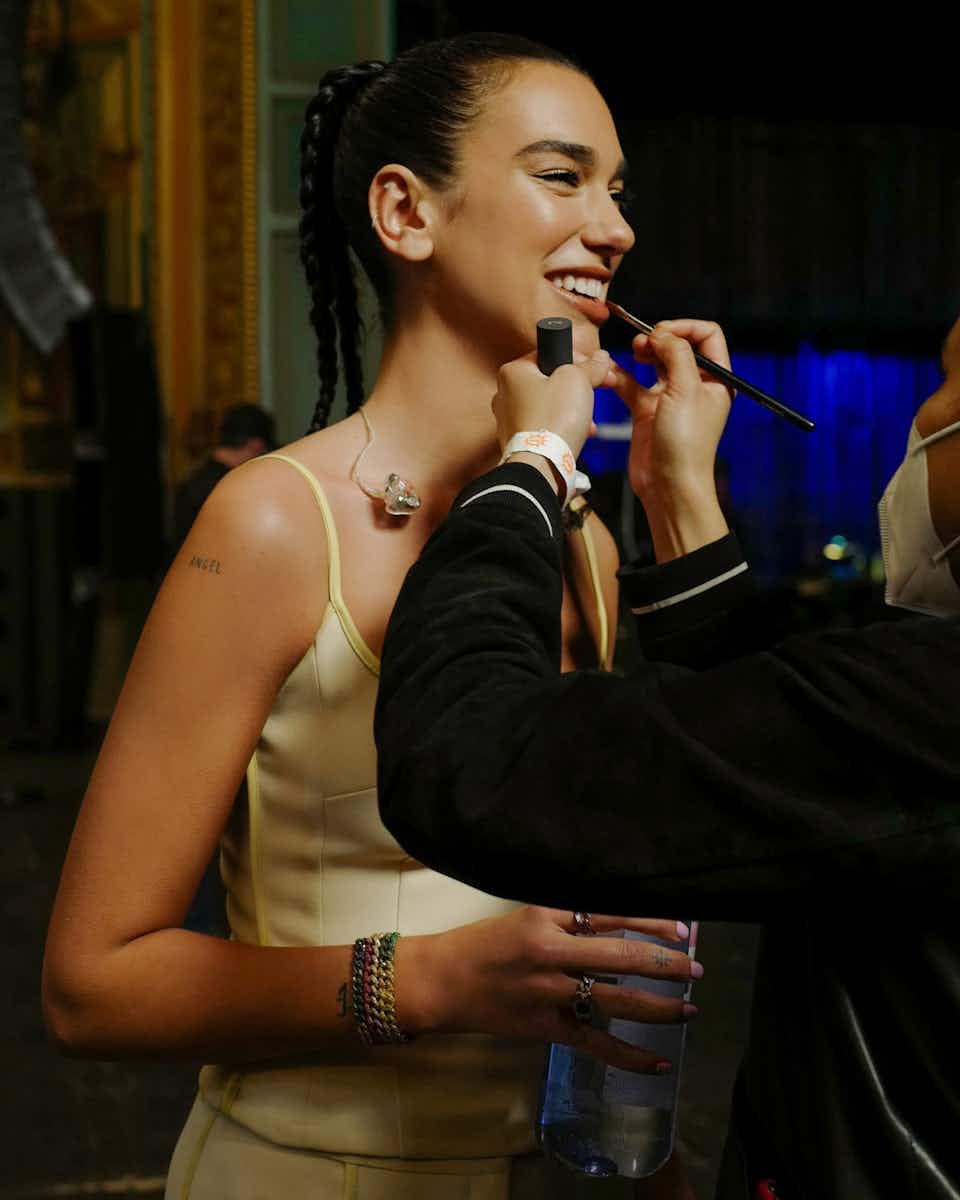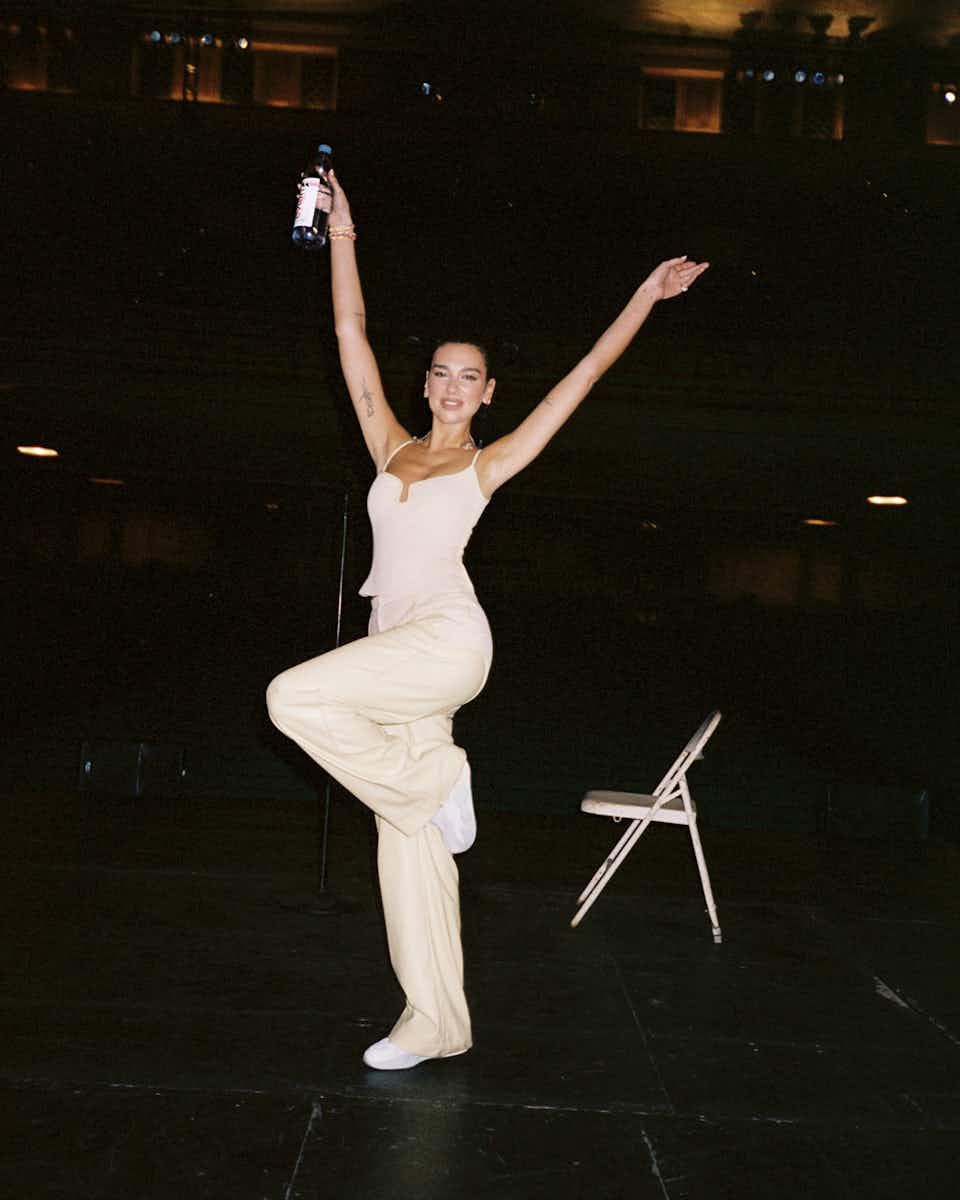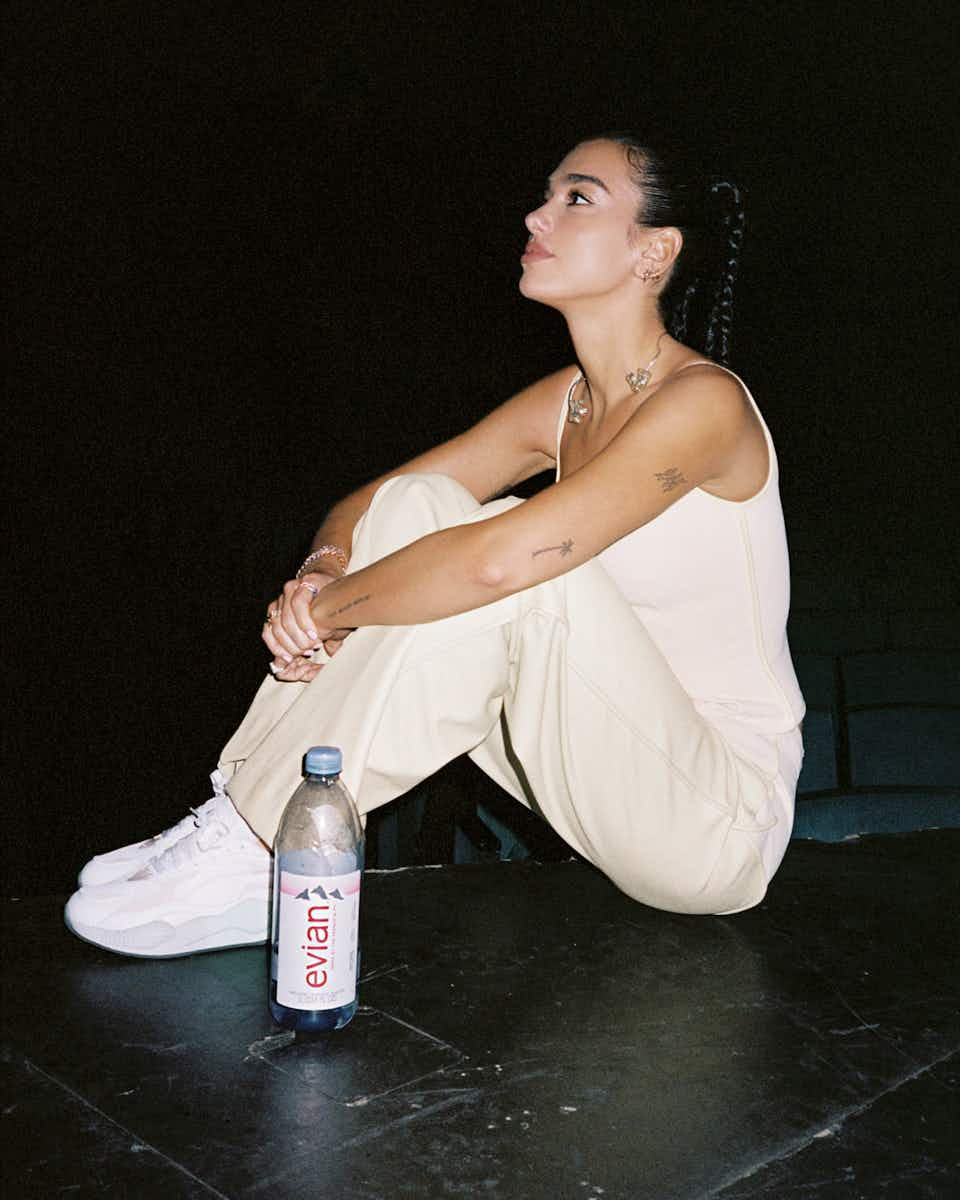 The Drink True campaign is the latest in a series of actions made by the brand to demonstrate its commitment to a more sustainable future. In 2020, evian officially became carbon neutral (gaining global certification in the process – impressive). The mineral water brand is aiming to become a circular business model by 2025, which means that all of its bottles will be sustainable and made from 100 per cent recycled plastic.