How porn has influenced our deepest desires

Future of Sex founder Bryony Cole talks to XConfessions director Erika Lust and sextech industry experts Lora Haddock, Justin Lehmiller, SX Noir to determine the future of fucking.
Erika Lust is a sexual force to be reckoned with. The sex-positive indie adult filmmaker creates cinema that goes against the grain of the mainstream porn industry – films with sexually intelligent narratives, relatable characters, and realistic (yet no less hot and steamy) sex.
Having studied political sciences, feminism and sexuality at the University of Lund, before moving to Barcelona and taking classes in film directing, Lust burst into the adult industry in 2004 with her indie short film The Good Girl that flips the ​"pizza delivery boy" trope on its head. She's since directed four multi-award winning features and has written five books including her acclaimed erotic novel La Canción de Nora.
Lust has broken boundaries too. In 2013, she started XConfessions, a site that allows users to watch short films based on their own anonymous sexual preferences. Each month, Lust picks two of her followers' fantasies and turns them into erotic explicit short films. It's the first crowdsourced erotic film series in the history of adult cinema and one that's solely created by female creatives.
When Lust's not realising your fantasies, she can be found campaigning to improve porn (see: her 2015 TEDx talk titled It's Time for Porn to Change), sharing her wisdom on everyone's favourite podcast, The Future of Sex, or – in the case of last week – partaking in a panel discussion held at The Face Apartment in New York, decoding fantasy with SX NOIR, Digisexuality Thot Leader, Lora Haddock, founder and CEO of Lora DiCarlo, and American social psychologist and author Justin Lehmiller at The Face Apartment. Dive into our top takeaways below.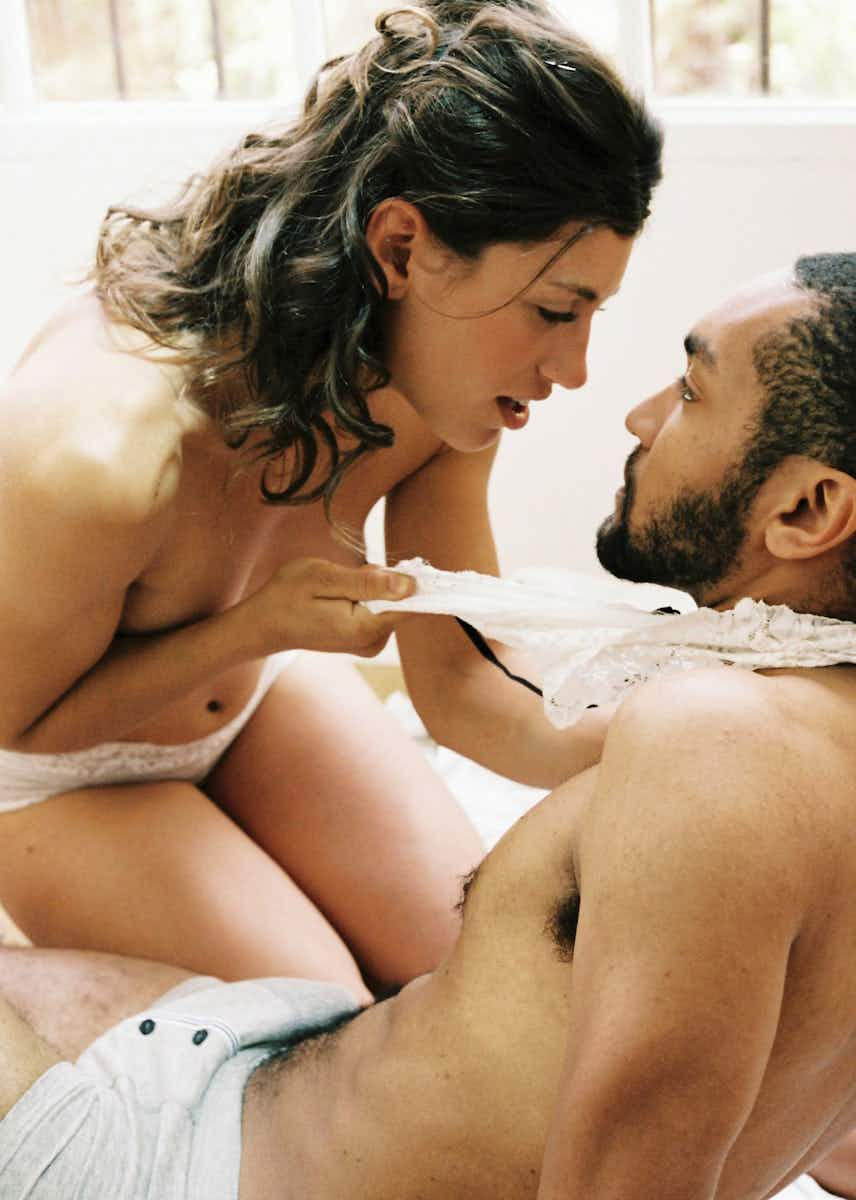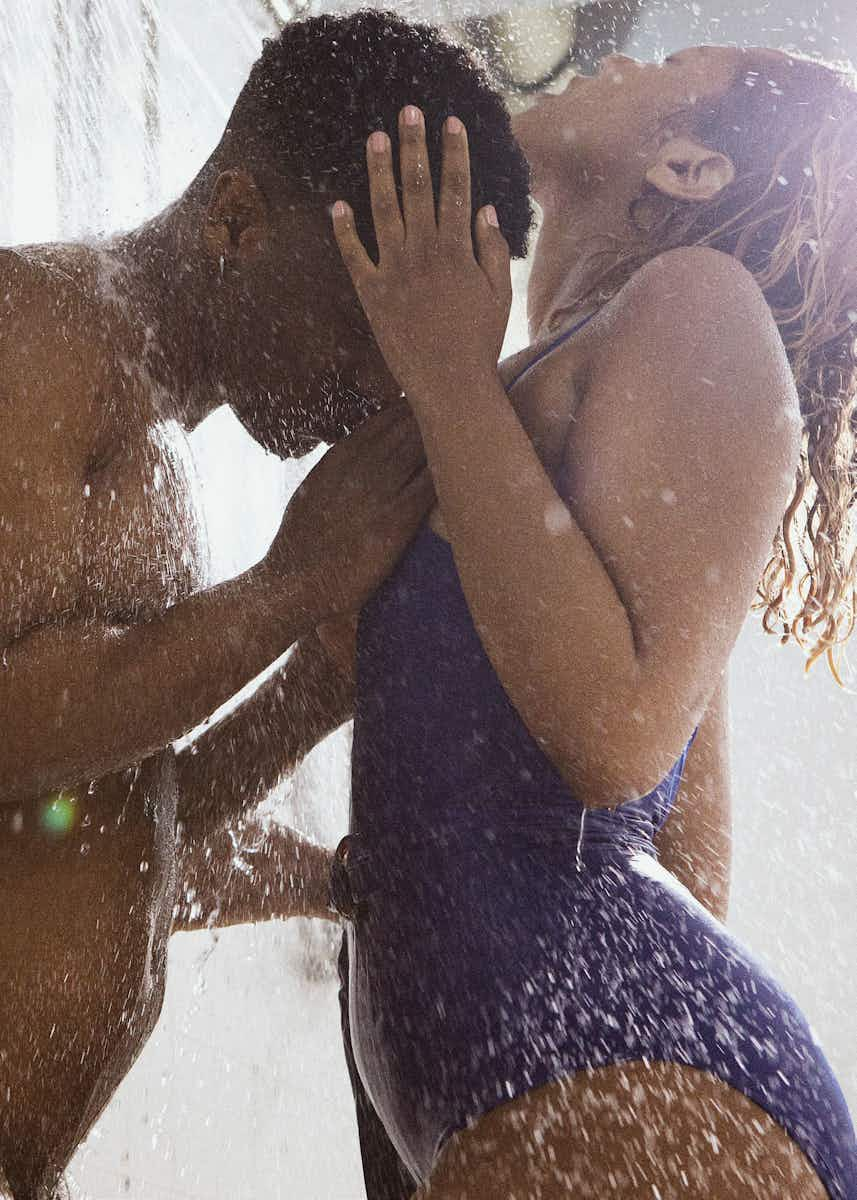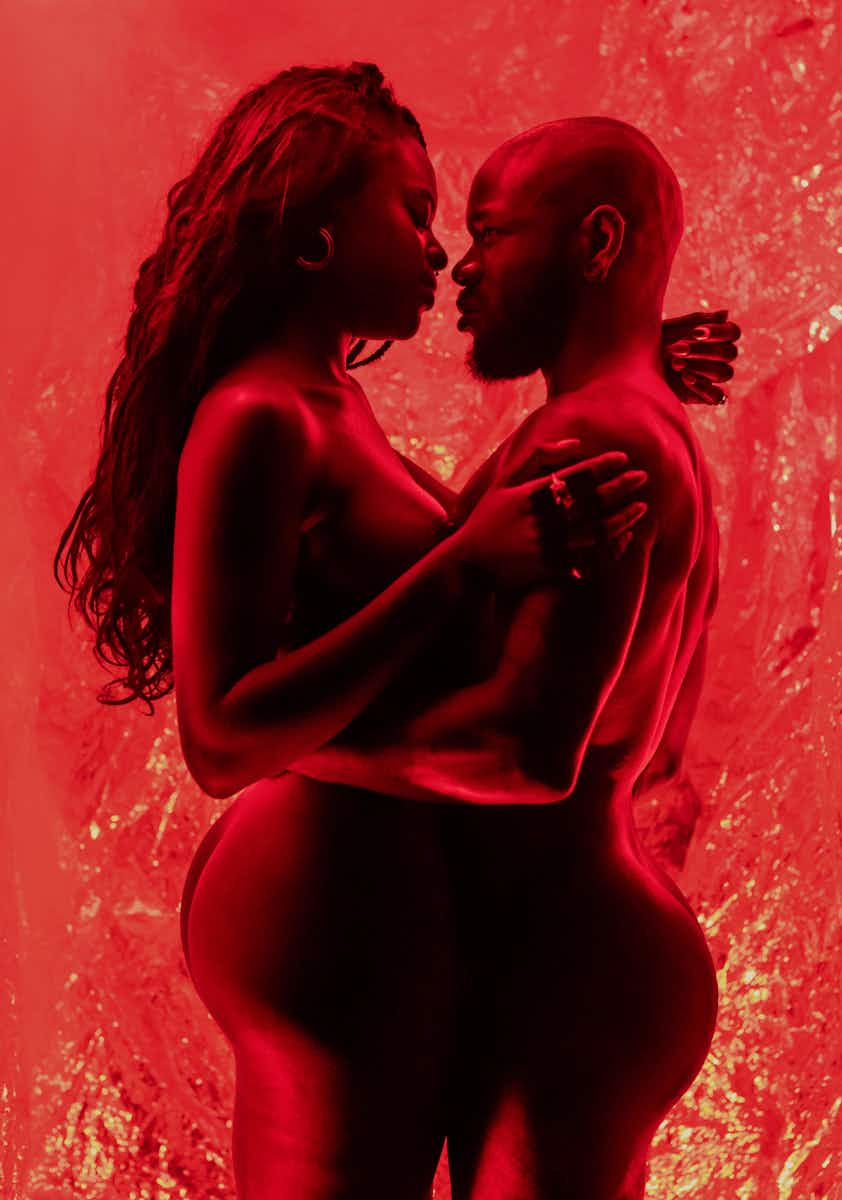 PORN IS NOT SEX EDUCATION
Erika Lust: ​"Porn has become young people's real sex lives, in a way. Many of them today turn to porn to learn about sex. Who am I? What do I want? The questions that we always have had. But it's a lot of punish-fucking of women. It's about destroying women. It's about banging us, smashing us, choking us. What can you do to a woman that is destroying her with sex? And I think that it's so sad, because sex is something wonderful that is supposed to be something great happening between people. A connection. And instead, it seems like it's an aggression towards women."
WHAT IS PORN'S ROLE IN UNDERSTANDING OUR DEEPEST SEXUAL DESIRES?
Erika Lust: ​"I think that porn can play a wonderful role. I think it has lots of potential, and that sometimes we don't see that potential because lately, porn has become something that is quite anxiety inducing. Lots of people go online to all these sites that are supposed to be for free, but are they really? That's the question we all need to ask ourselves. Who's paying? All this free porn online, out there, that we are taking in as if it was a bag of potato chips. Right? Because that's what people do. They go online, they open tab, after tab, after tab, page after page and it's like what's happening here? What about mindfulness? What about understanding our sexuality, our fantasies, who we are, what we want what we urge, what we lust for? That's a whole different story."
WHAT DO AMERICANS FANTASISE ABOUT?
Justin Lehmiller: ​"I surveyed 4,175 people from all 50 states ranging in age from 18 – 87, representing diverse gender identities, sexual orientations, political backgrounds, religious identities. I asked them 369 questions, the 69 was not intentional, just worked out that way. I asked them about their favourite fantasy of all time, with the goal being to look at what are we fantasising about and what do our fantasies say about us.
"There were three sexual fantasies that almost everybody reported having. One of these was multi-partner sex, which is having sex with three or more people at the same time. This ranges a lot from person to person, but threesome was the single most common sexual fantasy. Another really big one is the BDSM sexual fantasies. They range from mild to wild – light spankings and so forth to more intense activities. But, people seem to be very turned on by power play in sexual activity. Interestingly, Democrats more so than Republicans. That's a whole other story about how sexual fantasies are related to our political backgrounds. Republicans, incidentally, have more taboo sexual fantasies in general. That's a whole separate talk.
"The one fantasy that I came across where I learned something and I said, ​'This is something I'd never read about before' was the Human Cow Fantasy. This was a woman who described her fantasy as being tied up in the centre of town being force fed hormones that would make her lactate continuously, and then people would come and milk her at will, for the whole village, and have sex with her when they wanted to. She summed up her fantasy as Human Cow. This was new to me. So, I did some searching afterwards, and it turns out there's a whole porn genre devoted to this."
HOW FANTASY CAN EXIST IN A SPACE THAT'S NOT REAL (AND THE DANGERS THAT COME WITH IT)
SX Noir: ​"My personal experience has been with sex workers. So, cam girls, dominatrixes, escorts, etc. who are constantly portraying a fantasy. I just watched Hustlers, which was phenomenal. So, part of the whole fantasy is going into the club, having this whole experience, losing your way. Part of that fantasy is expensive. It costs to engage in these things. It costs to engage in some of these fantasies, right? When you are approaching fantasy, I find there's two different sides. There's the side of, okay, I can find someone who really likes me and I can engage with them and build this mutual trust, and we can play into this fantasy. Or, I'm going to contact a straight up stranger. Because fantasy is based off realism but it doesn't have to happen in real life. So that's an important distinction to make as well, that fantasy can exist in a space that is not real. It's important that we do talk about digital space, and we talk about consent, and we talk about safety, and we talk about privacy. Just like I do in real life. How do I have control? From my perspective, those are the kind of things we have to think about. It's not very sexy, but we have to think about legislation, we have to think about current laws and all these things that allow us to explore. The Stop Violence Against Sex Workers Act is in direct response to FOSTA-SE STA which was a law that was passed to fight online sex trafficking, but really attacked the sexuality industry as a whole."

HOW ERIKA LUST GETS IN TOUCH WITH HER FANTASIES
Erika Lust: ​"Sometimes it's a little like dreams. During the day you have inspirations from various things coming around, and suddenly, during the night, stuff pops up. You don't really understand why, but it's the strange combinations. You know? Something you saw with an old friend from school, or your old town where you used to live or a smell of something in the kitchen. I think fantasies are a little like dreams, somehow. It's just there. It's in you."

COMMUNICATING YOUR DESIRES IS KEY
Erika Lust: ​"Actually, I developed an app a little while ago. It's called Xconfessions, and it's quite cool because it helps couples to connect around their fantasies and what they want. The whole idea of it is that we could play it, you and me. So, we both connect, for example. We open an account, and then we swipe left or right with different propositions of fantasies or ideas. Then the ones that we both swiped, they add up in the same account. So we see them. If I didn't like that one. You will not see that. But, if I liked it, you will see it. So, it's a good way of being able to communicate because for many people it is a huge problem. They're in this relationship where they feel very stuck because they feel like, ​'My partner never understands me. He doesn't want to do anything. He's so boring.' And probably, he has the same feeling. You know?"
WHAT GOES DOWN ON ERIKA'S WEBSITE, XCONFESSIONS​.COM
Erika Lust: ​"I started Xconfessions six years ago. It's a site online for people all around the world anonymously to write their fantasies, their sex stories, things they want to do, kinks, things they have done, and share them with the world. Then, what I do together with my team of directors out in the world, is that we pick the stories we like the most, and we make movies out of them. I think it's a fabulous idea. I started it because when I made my first films and made screenings, people always came up to me and were like, ​'Hey Erika, I have this idea. Listen to this. I would love to see a film about this subject.' So, yes, it started because of the community and because of the people, and because of the importance of listening to different voices. Because we all know that most of the porn that is made, still today – even if it's getting better of course – is made by the bros. I really, really believe that it's important to disrupt that and to have different people from different backgrounds, different visions, and women involved obviously. I think I've made over 150 short films at this moment. I'm working with a great team of guest directors out there, from all around."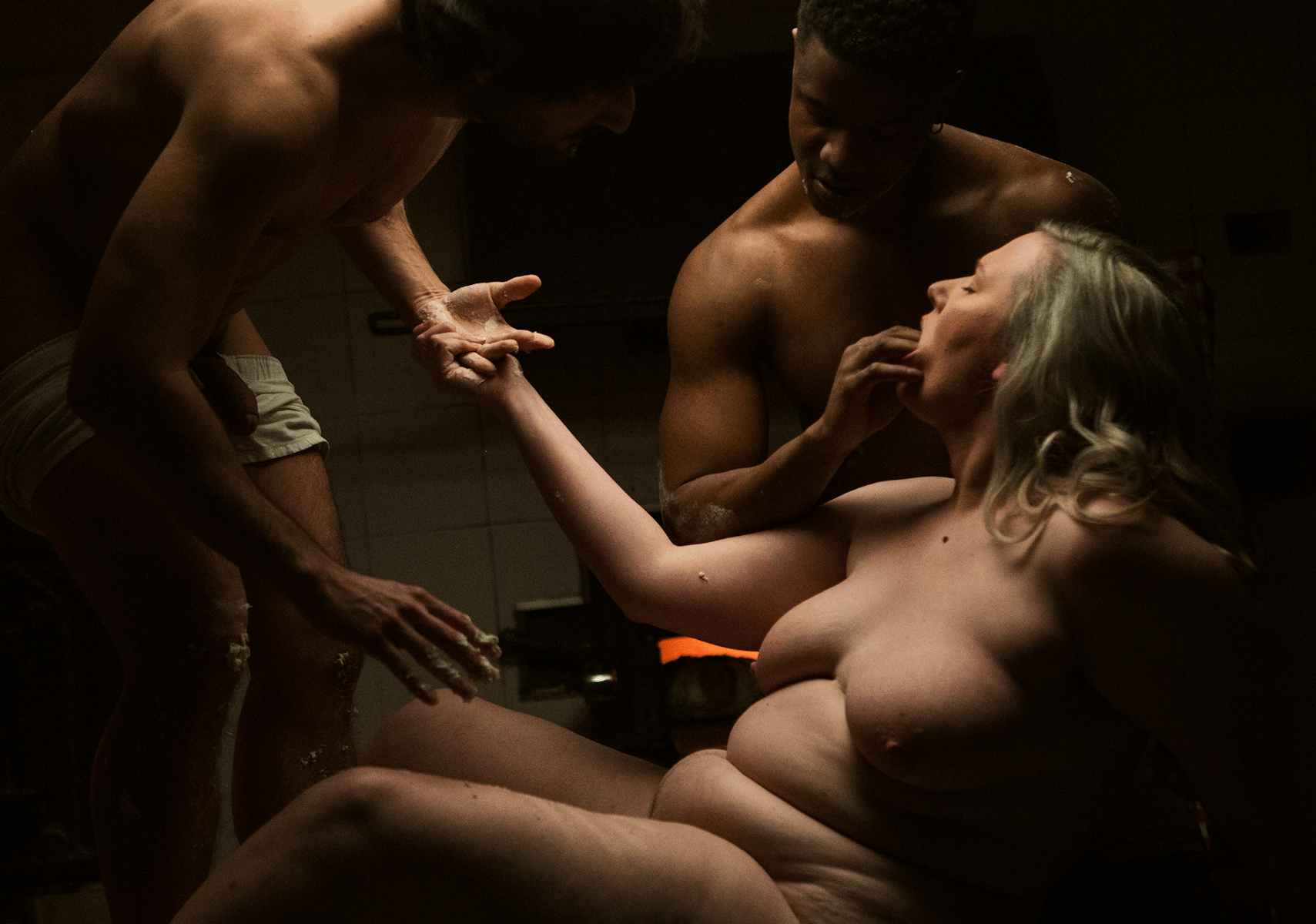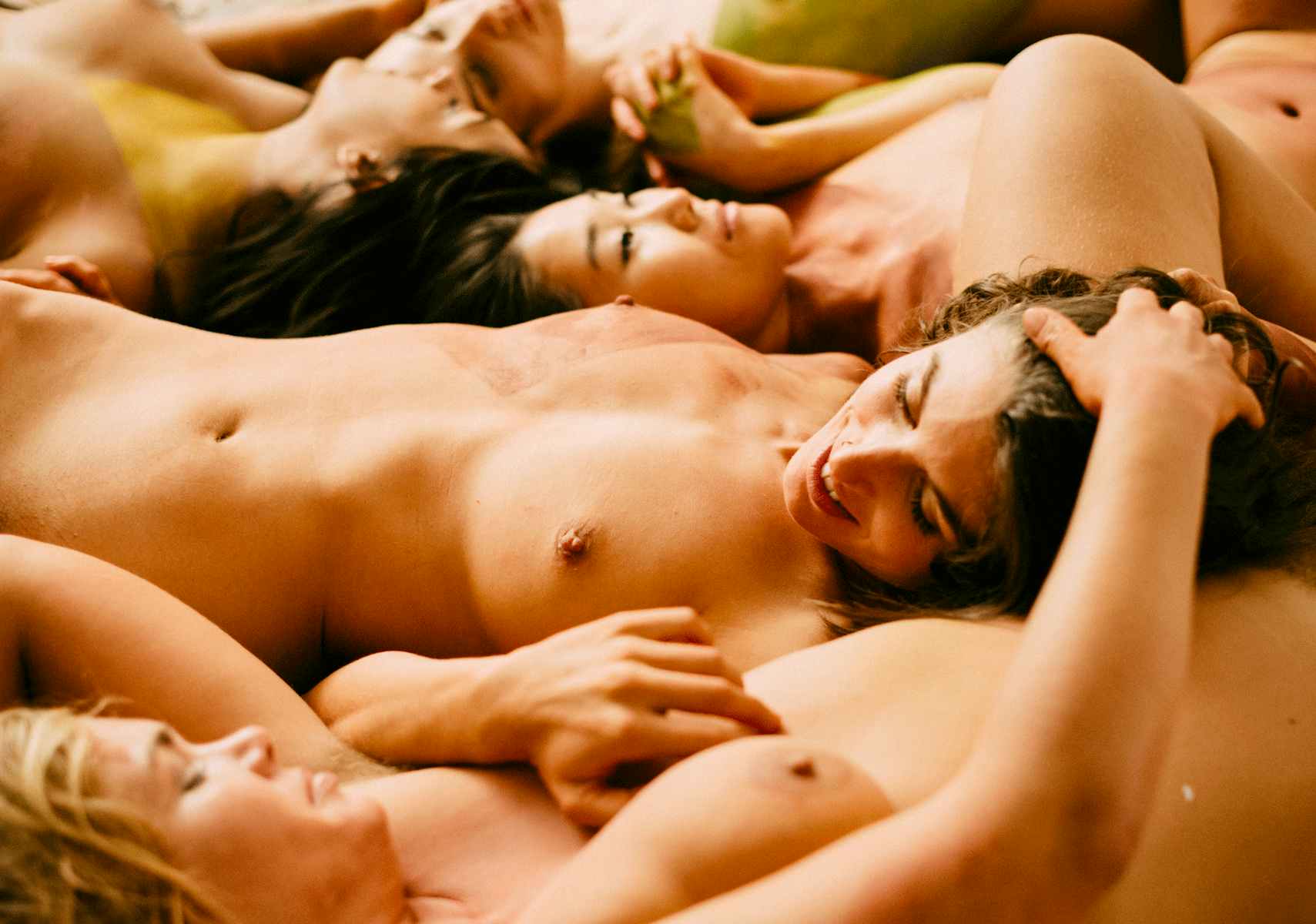 LORA DICARLO FOUNDER AND CEO, LORA HADDOCK
Lora Haddock: ​"It doesn't vibrate. We utilise biomimicry, which mimics human motions. We've created an industry funded research programme with Oregon State University who happen to be the top four robotics graduate program in the country. I sat down with them and said, ​'Hey, I want to make this sex toy. But it's not a toy, it's really fucking complicated. And, what I want to do is eliminate vibration. I want it to feel like a human partner. I want to be able to curate desire that has been thought up by somebody with a vagina. And, I want it to fit everyone. I want it to fit whoever buys it. In order to do that, it gets really complicated. You need to ask people, hey where's your clitoris? Where's your g‑spot?' That was a fun conversation. But, it also really ticks people. They get very curious. They go, ​'Wait, no. Tell me more.'
"Now, it's been 2 years since I founded the company, and we have a product that is coming to market, hopefully, by the end of November. It doesn't just help you have an orgasm. It's not a fix all for everyone. It helps you learn about your body. This is a catalyst to self-discovery. It helps you figure out exactly how you like your pleasure, where you like it, what kind of intensity you like it at, and lets you discover that, maybe my body is way different than I thought it was because I kept buying all these other products, and I thought I was broken. You're not broken. You just haven't found the right way yet."

More like this