Generation Covid: Merthyr Tydfil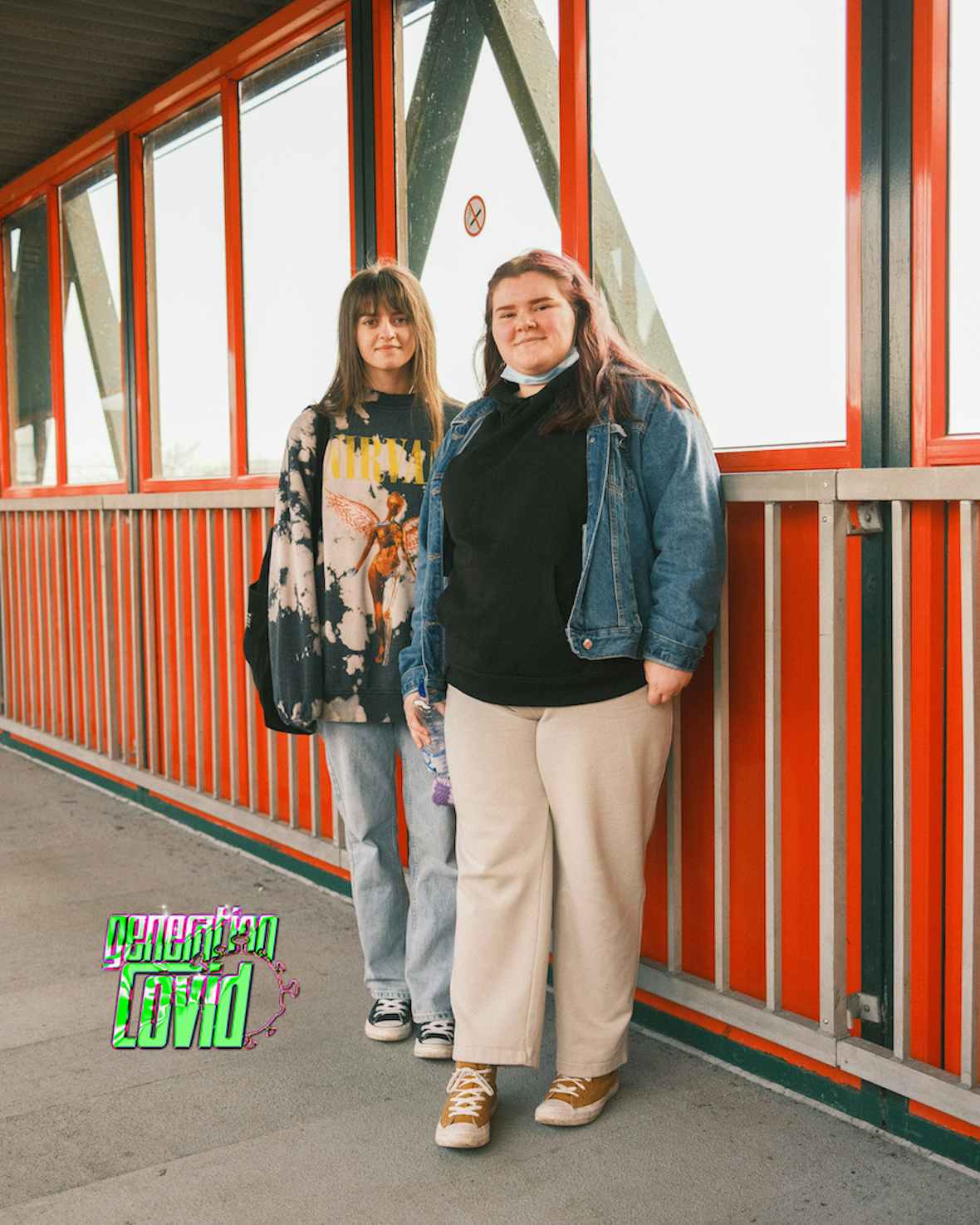 "My old man lives in England so he'd get out of lockdown and be able to go get a haircut or go to the pub, and we'd be here, unable to do bugger all besides go to work and go home." With more Covid deaths per capita than anywhere else in the UK, youth in Merthyr Tydfil, Wales, have been through a lot. THE FACE discovers how they tried – and struggled – to recover.

On Saturday 26th February 2022, THE FACE hit the streets in four corners of the UK to talk to 14 – 23 year olds about how their lives have been impacted by the pandemic. Covering all the home nations – Sheffield in England, Belfast in Northern Ireland, Merthyr Tydfil in Wales and Helmsdale in Scotland – each report reveals a different facet of the challenges presented by Covid. Accompanied by a national survey of more than 300 people, these stories mark two years since the UK first went into lockdown on 23rd March 2020. And as you'll find out, a lot has changed for the UK's young people in that time.

A guy selling manual labour gear, day-glo Elvis Presley merchandise and very little in between is rummaging around for something in my size. He pulls out an XXXL t‑shirt featuring a print of The King's snarling face sandwiched between the words ​"ROCK N' ROLL" in glitzy silver lettering, which comes down past my knees.
Could make for a good nightie, he suggests, not incorrectly.
The bellow of a market stall trader tumbles down the high street in the wind; a sing-song regarding strawberries and grapes. A few kids loiter in shop doorways, mothers and daughters inspect greetings cards, an elderly man sucks on a cigarette outside Wetherspoons with an intensity that would give Rust Cohle a run for his money.
At midday on a crisp, sunny Saturday in February, Merthyr Tydfil town centre is relatively sleepy. The calm before the storm, perhaps. In four hours and 45 minutes, Wales will kick off against England in the Six Nations and, to the spiritual detriment of every non-English person in the UK, get absolutely hammered. Though that only tells half the story.
The South Wales Valleys have been hit hard by the pandemic. In 2021, official government figures showed that Merthyr Tydfil and the neighbouring Rhondda Cynon Taff had suffered more Covid deaths per capita than anywhere else in the UK since the beginning of the pandemic, with long-standing inequality largely to blame.
According to one study undertaken by Sheffield Hallam University, the Covid death rate in post-industrial areas like Merthyr and R.C.T is 30 per cent higher than the national average and 50 per cent higher than London. It also found that these areas ​"entered pandemic lagging behind on a wide range of social and economic indicators, was then hit hard during the pandemic and is now emerging still lagging behind".
But that much should be obvious to anyone who has done more than drive through a former coalfield on their way to a holiday cottage over the last 30 years.
While the mask mandate in Wales is slowly easing – with face coverings no longer required in certain public spaces, such as classrooms, museums and cinemas – the majority of people out and about are wearing one anyway. Asking around, the attitude is mostly one of ​"getting on with it". And to be fair, there's not much choice. For those coming up through secondary school and college now, though, the pandemic is eating into their formative years, moulding the shape of their lives in real time.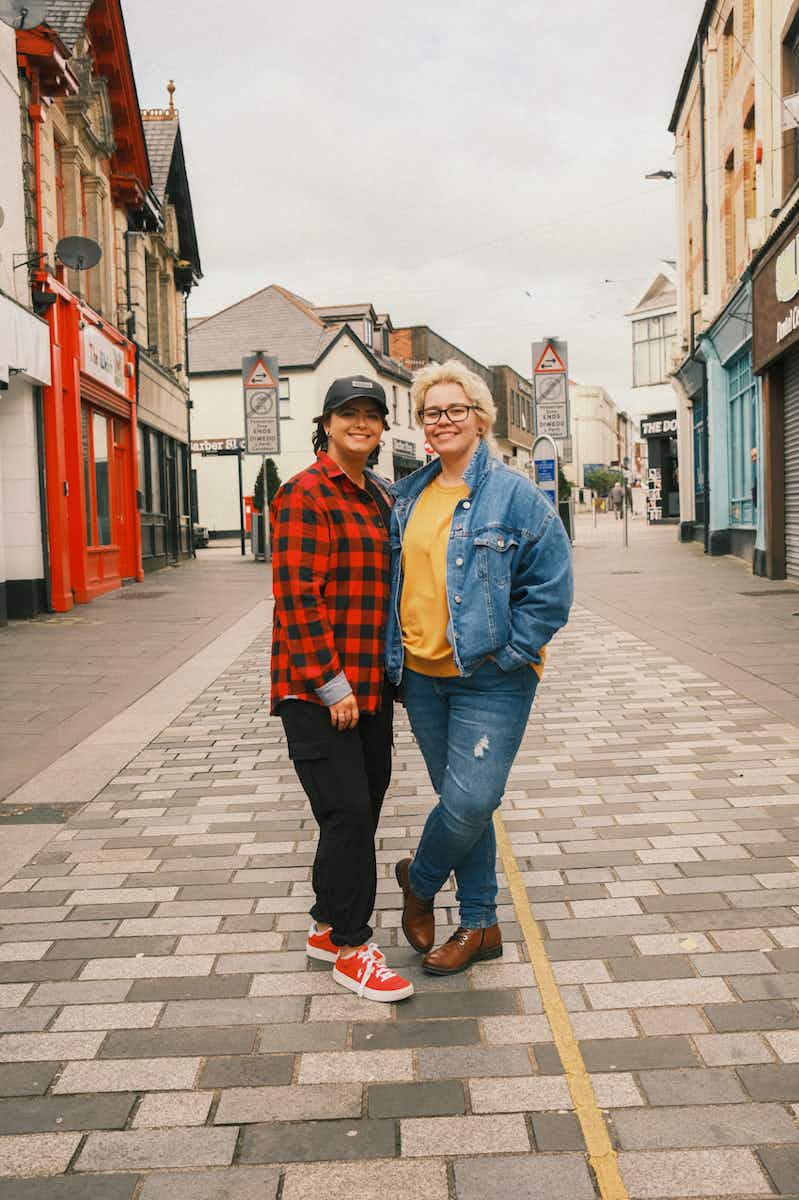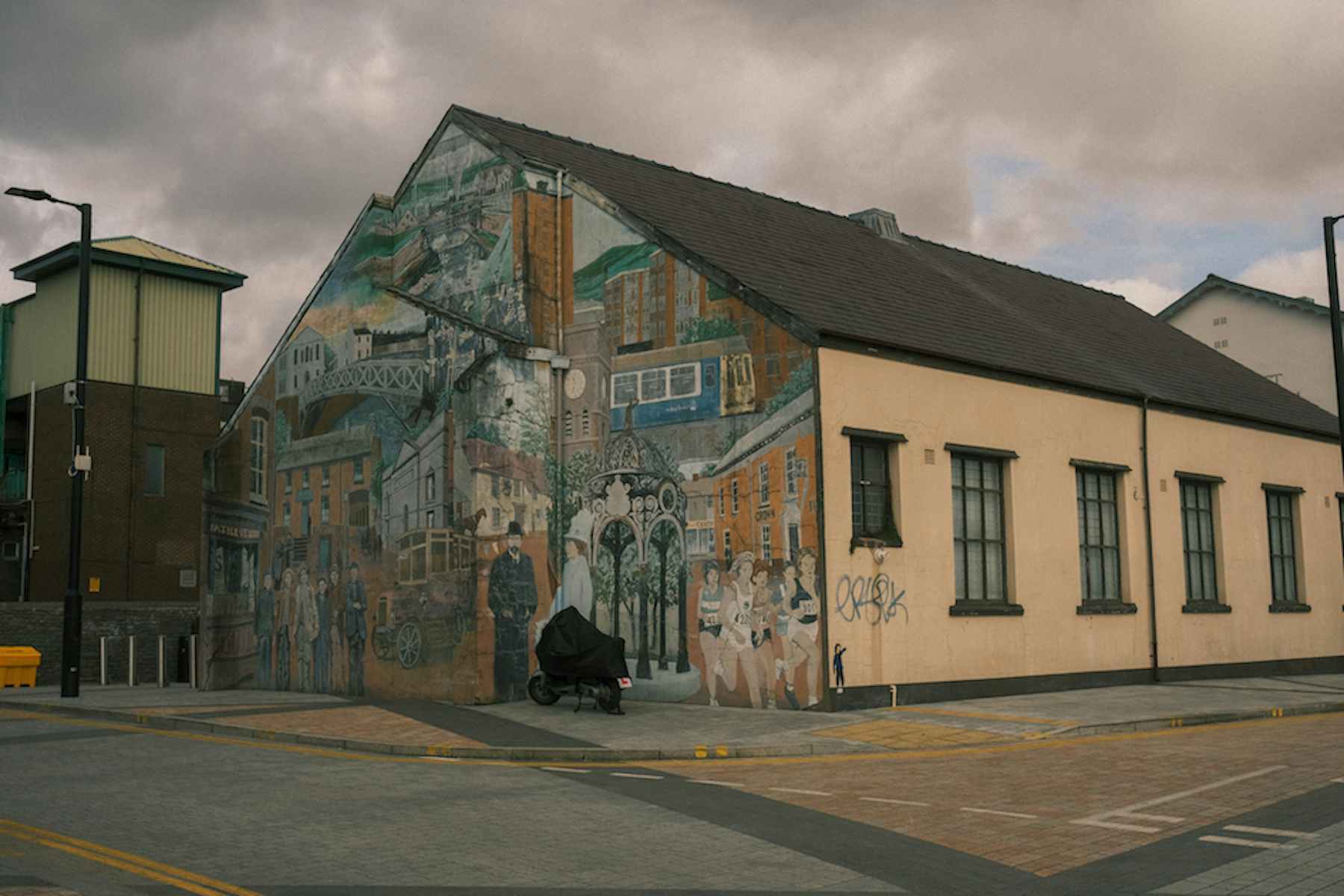 "It's been boring to say the least," says 15-year-old Deana*, who's sitting cross-legged on top of a skate ramp a few minutes away from the high street, making bracelets out of Loom Bands. She's with three friends, who all laugh in agreement.
"The beginning was harder, because we couldn't really go out and it was all new to us," adds Brianna*, also 15. ​"Now that we've gotten used to it, it's a bit better. But I don't think that we should be stopping [restrictions] yet because it isn't over."
Deana, Brianna and their friends – Emily, 15, and Dylan, 16 – all go to the same state school in Troed-y-rhiw. They tell me online learning has been a nightmare. Lack of face-to-face time with teachers has left people disinterested and distracted, either struggling to find the space and silence to pay attention at home, or logging on to the lesson and then playing games or going back to sleep.
Now that in-person classes have resumed, the lingering impact of Covid is just as disruptive. There's a one-way system in place in school, even though the size of the grounds compared to a student body of over 600 means it can't be followed half the time. And everyone is separated at break times according to their year group sets, despite the fact that many classes are mixed. As a result, most kids still can't socialise with their friends, even when they are back in school.
Pre-pandemic, the four of them would spend their spare time hanging around in McDonald's or hitting the 2p machines in the arcade across the road. ​"Kind of what we're doing now," Emily laughs. But naturally, they're dreaming of adventures beyond the industrial estate.
Deana has been itching to see Gorillaz, while family holidays abroad have been off the table for everyone since 2019, leaving them to make their own fun in and around Merthyr. What they miss, mainly, is the opportunity to go to gigs, festivals, carnivals – events where they can hang out with people beyond their immediate family and friendship group.
"I think the place I want to go to the most is an animé convention," says Brianna. ​"I want to see the Genshin cosplay! My mother said she'd take me to one because she wants to cosplay as someone from Lord of the Rings. Then Covid hit and kind of ruined everything." Dylan nods quietly.
"I haven't been on holidays for so long now," Deana says, looking down at her trainers. ​"It's kind of sad."

The sense of loss is palpable, not just in a social sense. Because Deana's nan has cancer, the family has to be very careful and if anyone has signs of illness they're ​"not allowed to see her". The lockdowns affected Breana, too, who doesn't live with her dad and went months without seeing him. ​"I couldn't see my auntie either and we were really close, so that was difficult," she says. ​"She ended up passing away, but I did get to see her one last time."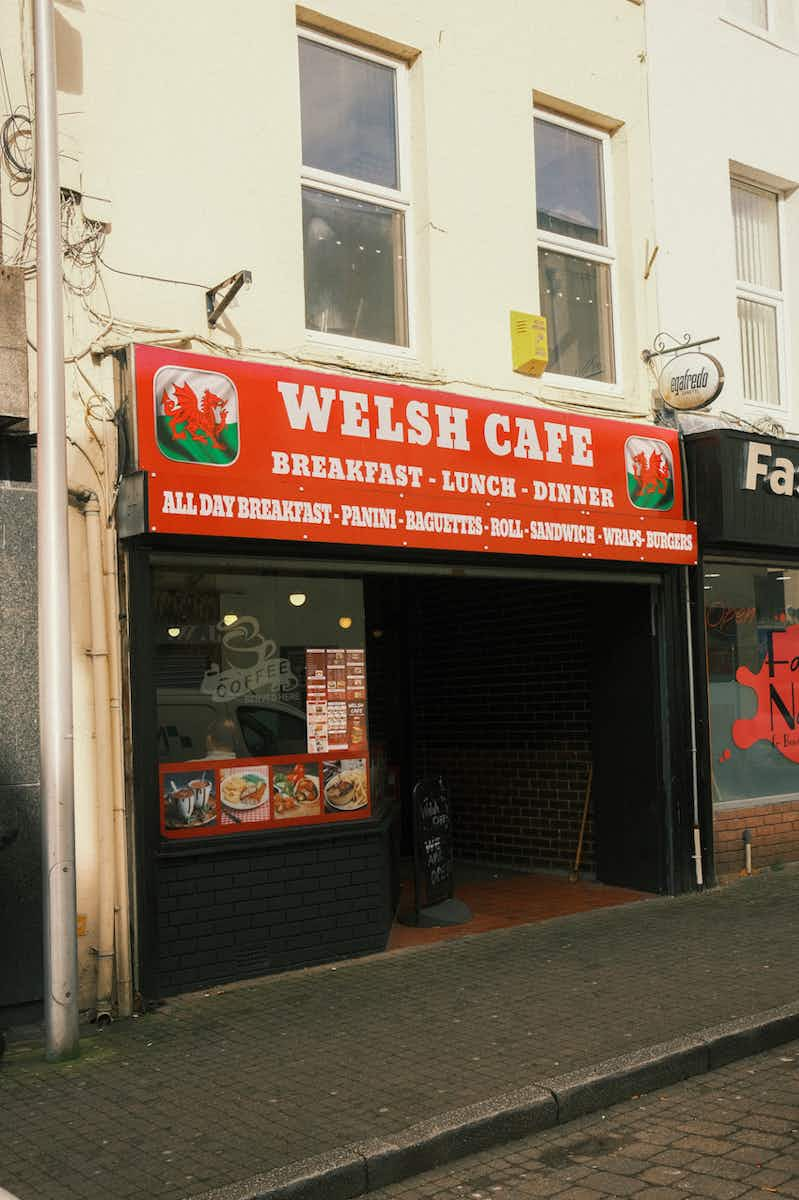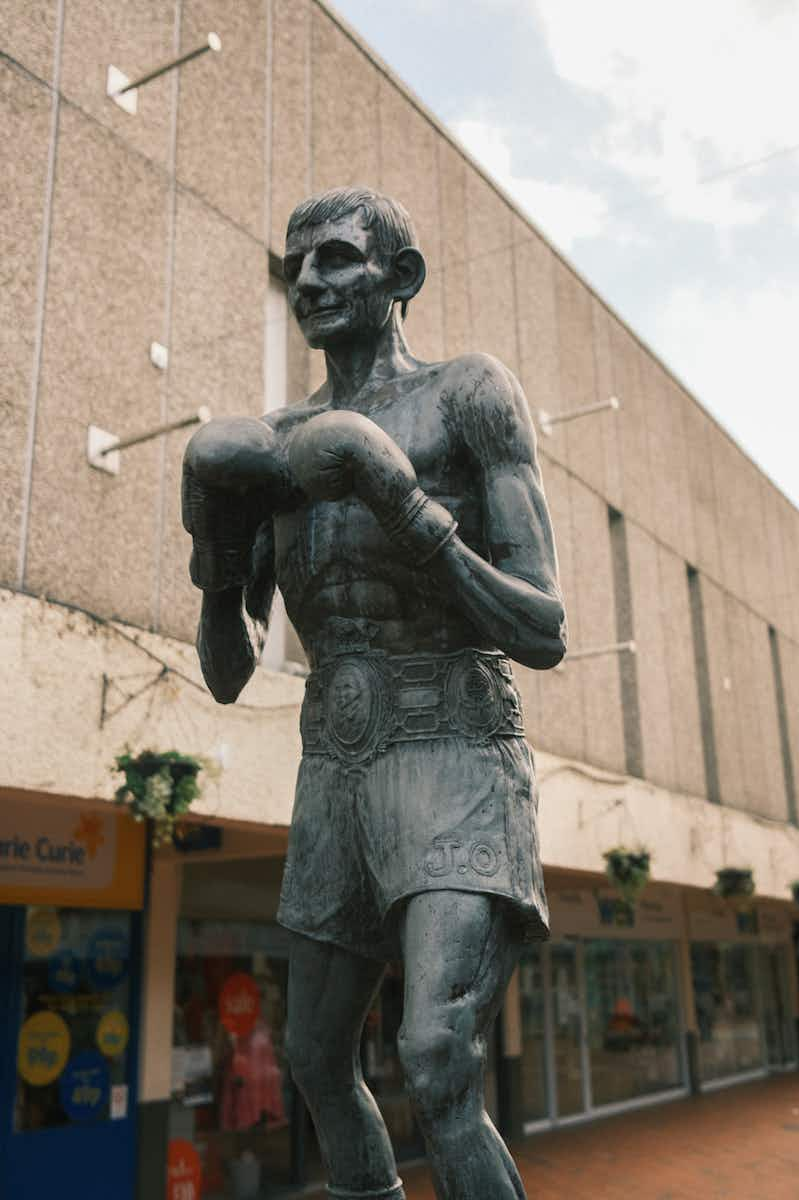 On the other side of the ramp, Ben, Seth and Lewis – 18, 18 and 22, respectively – are happy to have the skatepark back at least. If anyone came down here during the first lockdown, the police would show up within minutes and throw them out, leaving the boys without much to do but sit in their rooms at home, playing games and chatting on Discord.
"It's definitely more relaxed now," says Lewis. ​"People aren't convinced they're going to die just from setting foot out of the door anymore." Although he still stresses the need for caution. Seth's nan has the lung condition chronic obstructive pulmonary disease (COPD), so he ​"wasn't allowed to go near her for ages", and Lewis lives with his stepdad, who also has COPD. ​"I was working in a shop so had to be really careful to not risk taking it home. When I did come down with it a few weeks ago, I didn't give a fuck about myself, I was just making sure he didn't catch it. I barricaded myself in my room for a week."
"It was a pain in the arse for college," says Ben, who's studying art. ​"All them online lessons were the most pointless things in the fucking world. Art is, like, 90 per cent practical, so they're like ​'you need to do this by X date'. But I have none of the equipment and I can't go into the college because of lockdown, so I'm forking out £300 for stuff I'll only use once."
"Online lessons are literally why I dropped out of college in my second year," Seth agrees. ​"They didn't really care, did they?"
Apart from skating, what else did they miss? The answer arrives instantly and in unison: pub. ​"They're the only things to do around here really, innit. Drink or skate," says Lewis. ​"Merthyr isn't the most lively place."
The lack of things to do locally compounds the feeling of monotony and boredom. In Merthyr, that was the case before the pandemic, but the last two years of restrictions have made everyone's worlds smaller, hammering home the problems with our hometowns that many deal with by simply leaving. The boys add that each nation having different rules was pointless and confusing, and that the UK should have had one collective plan.
"My old man lives in England so he'd get out of lockdown and be able to go get a haircut or go to the pub, and we'd be here, unable to do bugger all besides go to work and go home," says Lewis, still sounding frustrated. ​"It didn't make a great deal of sense, the difference in tactics." On New Year's Eve 2021, for example – when Wales was in a post-Christmas lockdown and England wasn't – Lewis says he knows plenty of people who booked hotels in neighbouring cities like Bristol and went out there instead.
"You need bank to do that though, don't you," says Seth.
Lewis nods in agreement: ​"Yeah, that's the problem…"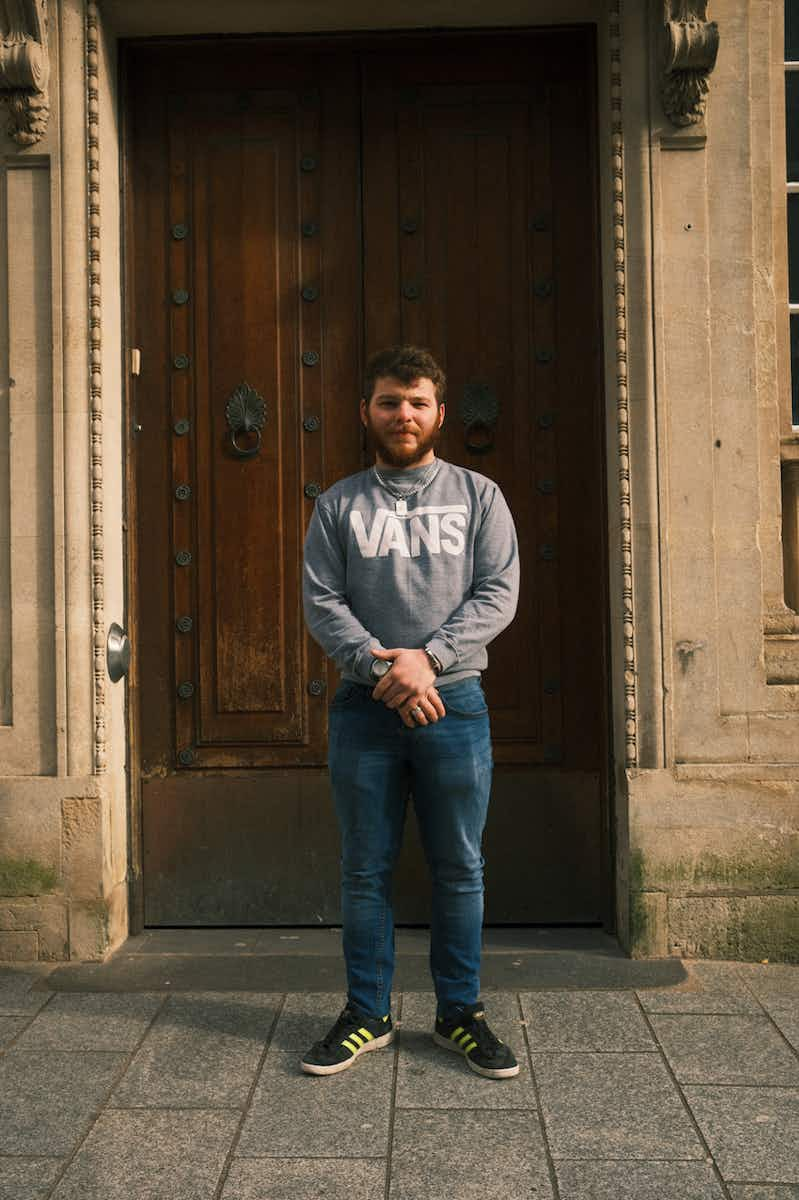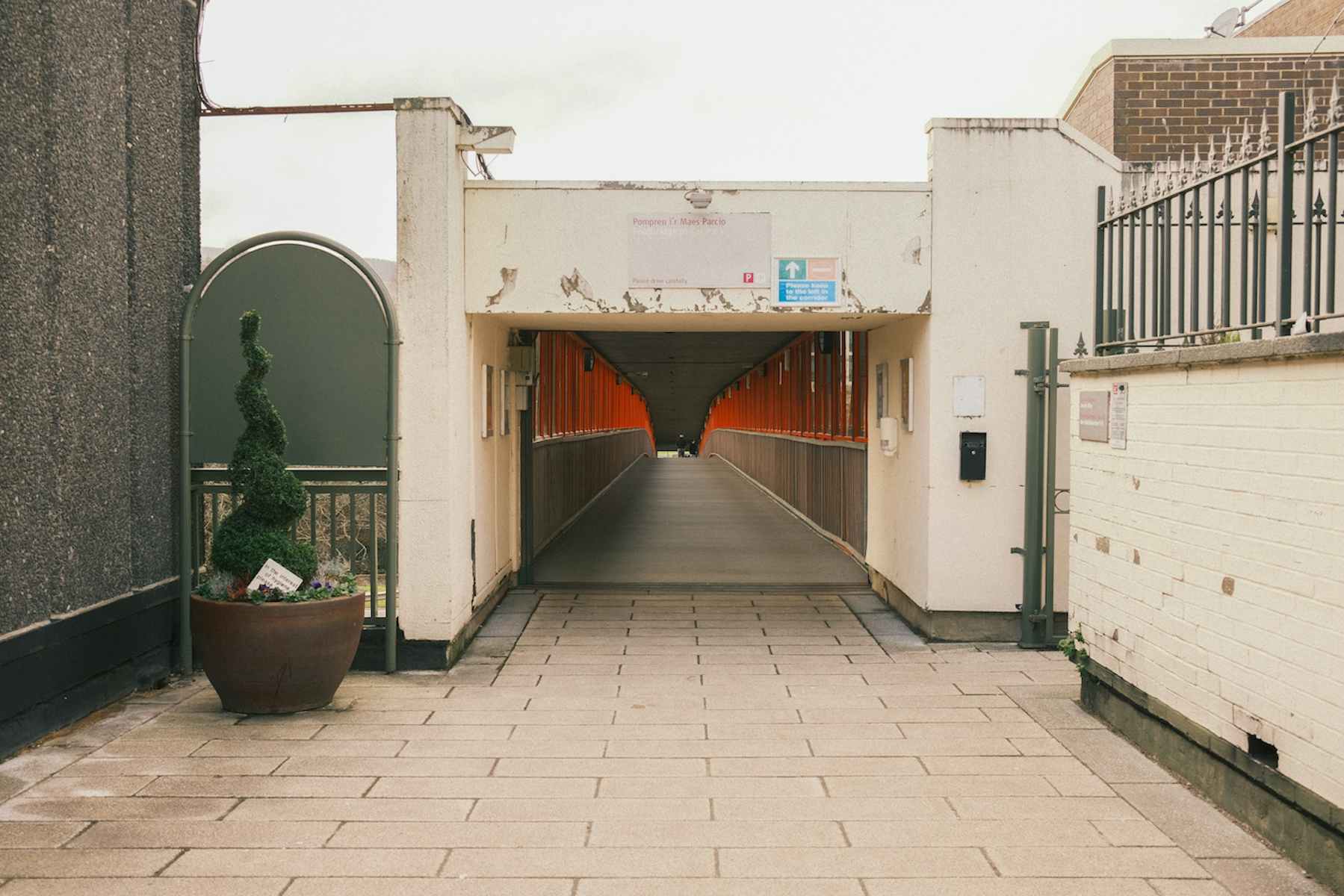 As the afternoon progresses, the streets get busier. All the barbershops in town are rammed with lads waiting their turn for a fade, groups of middle-aged men in WRU shirts pile into pubs, someone rags a motorbike up and down the high street. A guy with a permanent grin and lip tattoo, still out from the night before, says we ​"don't want to ask him about Covid" on account of his ​"spicy" opinions, which mostly consist of declining the vaccine.
"It's stopped people going to work, people have been put on furlough, people have lost their jobs, we had to wear masks – that was annoying as fuck," the spicily opinionated Iauan, who recently turned 20, tells me. ​"I work in a warehouse so I've just gone to work every day, luckily, which helped me get through it. Everyone else was just sitting in the house doing nothing."
His mate Joel, 17, is doing a carpentry course at college and also found online lessons to be a waste of time. ​"Obviously carpentry's very hands on, innit, so you couldn't do anything. It was rough. You're on there for an hour, then you log off and go back to whatever you were doing before. You just don't learn anything."
As for his day-to-day life around college or his plans for the near future, nothing much has changed. ​"I'm still doing exactly the same stuff I was doing before," he says. ​"Sit in my house, go to school or college, go out. And when we were in lockdown, I'd just sit in my house, a bit bored, playing games. That's about it."
"I did miss not being able to relax and see people after work," Iauan adds. ​"You couldn't go into pubs, couldn't go out and enjoy yourself. Everyone's only recently got back to normal life. It's still not perfect, but you've got your freedoms back, I feel."
Elsewhere in town, Sian and Chloe, 21 and 19, echo the same frustrations. ​"I miss the freedom of waking up and being able to just do whatever you want, whenever you want. Now you have to plan ahead, think about what you want to do," says Sian. ​"I used to go to Cardiff and England a lot for gigs. I went to London back in October to see Yungblud and that was the first time in two years I'd been able to do something like that."
Having spent most of the pandemic transitioning from the end of secondary school into further education, they both say that it's completely disrupted their plans for the future. Sian says it's a headspin to think that she started a travel course at the beginning of the pandemic and will now be finishing in three months' time. ​"I'm supposed to be moving to New Jersey for work in May, which will hopefully go ahead," she says. ​"I'm going back to London soon for my visa. It's my third year trying because of Covid."
Meanwhile, Chloe's plans are up in the air. ​"I wanted to go to uni, but since Covid I'm really thinking about not going at all. Online learning was really bad for me and I just don't want to have to do that again… I'm not sure what I'll do instead, but I think I might go to culinary school." For now, they're just off to do a bit of shopping. ​"Anything to get out of the house!" Sian says.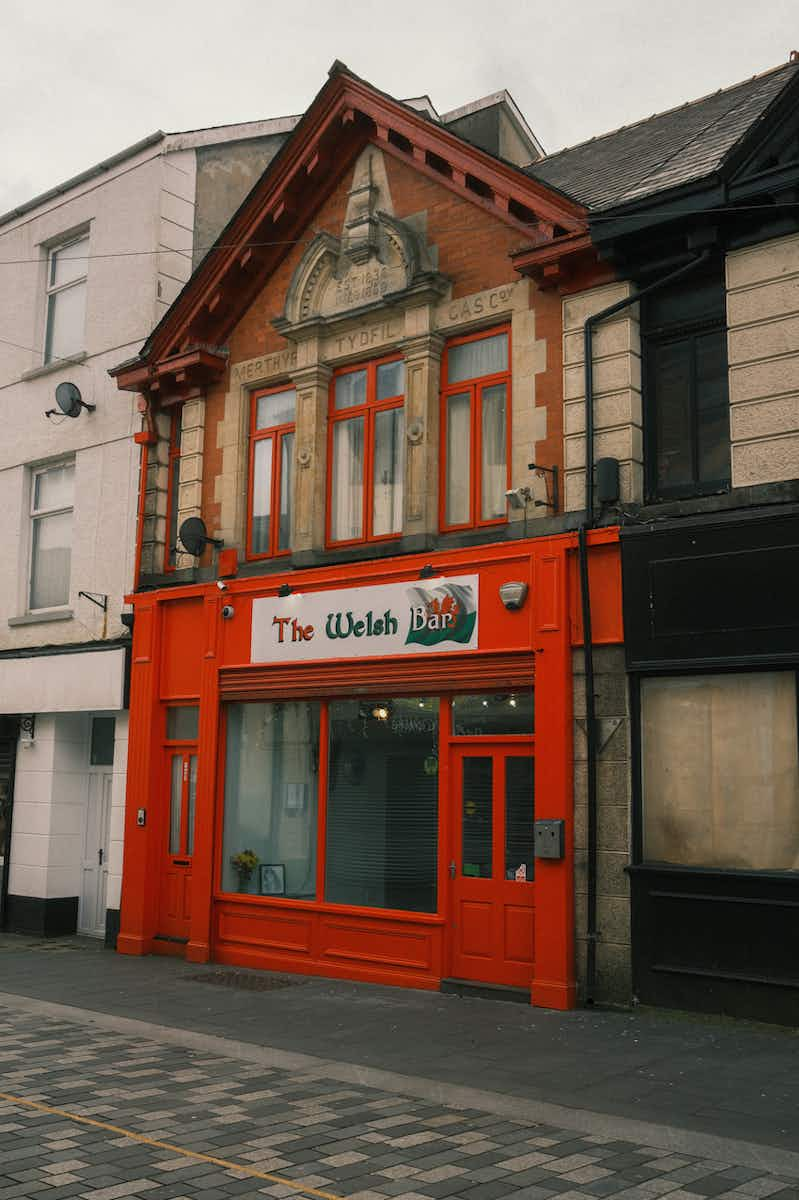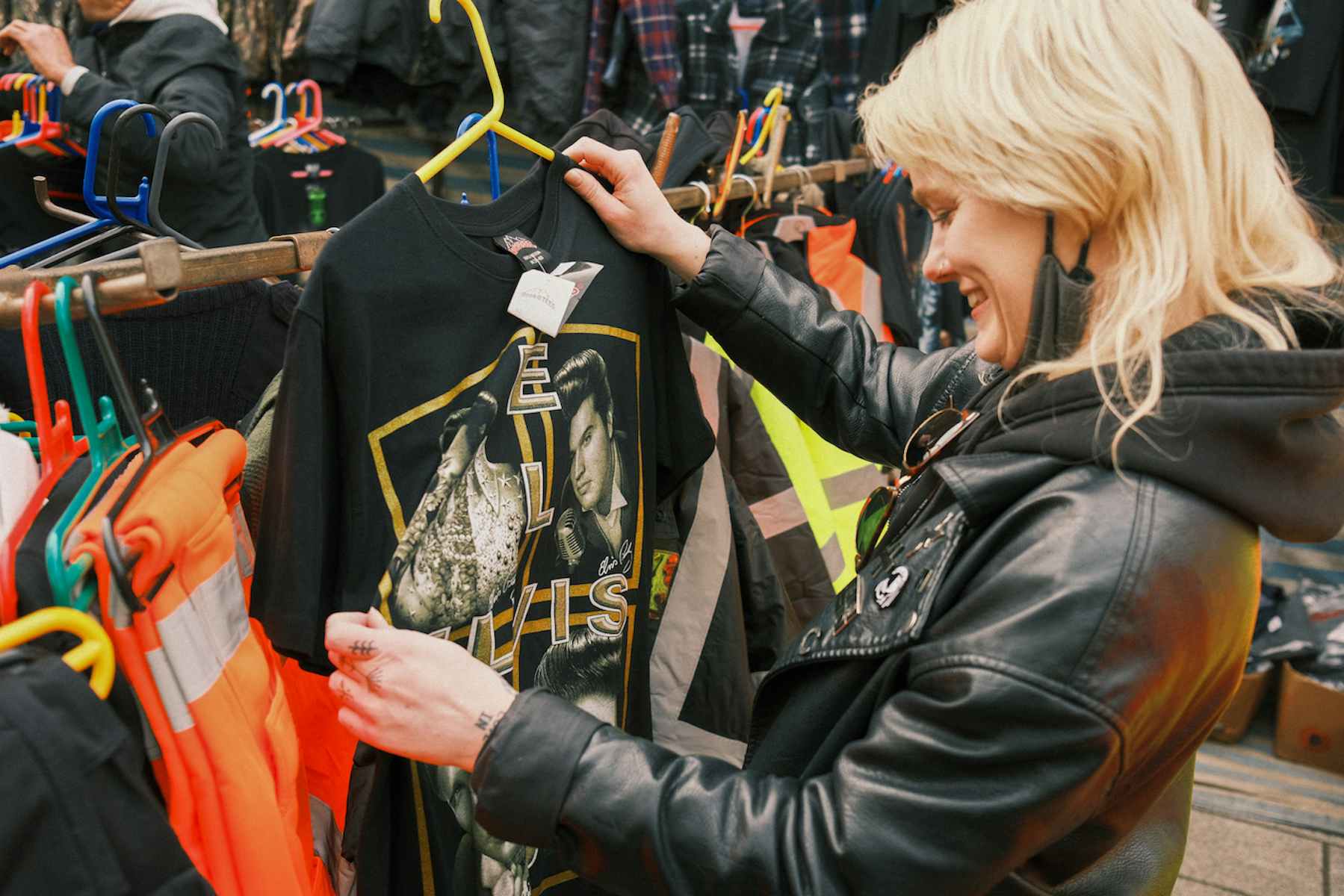 Mapping loneliness across the nation by age over the last three years, the National Survey for Wales found that young people are now experiencing loneliness at over twice the rate of elderly people, with 23.3 per cent of respondents aged 16 – 24 reporting loneliness compared to 10.5 per cent of those aged 75 and over. The figure for 16 – 24 year olds with long-term illness or disability jumps to 42.2 per cent.
When asked about the main ways the pandemic has impacted them, Lauren, 24, and her partner, who introduces herself by saying ​"oh fuck, I'm 29!", immediately say mental health.
"It's a lot of loneliness," says Lauren, who lives with her grandad in Brecon. ​"I come from a very hard working family so to just sit home and do nothing… We were losing our minds. Even though we're allowed to do stuff now, it still feels isolating in certain respects. If you work or live with vulnerable people you're still scared about catching it and passing it on."
"When you couldn't leave the house for anything except for a walk, that was the part I couldn't deal with," says her partner, who lives with her family in Malvern. ​"I still miss calling people up and being like ​'do you just wanna go for a dance'?"
At the end of last year, she found herself in a really bad place. ​"I'm not gonna lie, as soon as New Year's Eve hit, I deleted my Instagram and I was planning on quitting… I was literally in that mindframe and I still would be now if I hadn't met her," she reflects, nodding towards Lauren. A few days into the new year, the pair started talking online and then meeting up in person. ​"I'm still adjusting [to the relationship], but in a good way, because I'm thankful for it."
"Can't get rid of her, now," Lauren jokes, and they both laugh.
By 4pm the streets are quiet again. The pubs have sucked most people inside and those who aren't watching the game have taken refuge in shops or over by the Leisure Centre, where a few kids who can't be much older than 13 are doing professional running stretches against the wall. A group of older teenage boys bowl out of Big Tesco with a box of cans tucked under each arm, striding headfirst into the weekend. It's life as usual – almost.
Some names have been changed for privacy.

More like this