Get to know the Philip­pines through its trop­i­cal sights and sounds
The Philip­pines, an arch­i­pel­ago made up of 7,641 islands scat­tered across the West­ern Pacif­ic Ocean, is a coun­try best explored out­side its cap­i­tal, Mani­la. Beyond the fame and noto­ri­ety of its dev­as­tat­ing typhoons, pow­er-hun­gry pol­i­tics, beau­ty queens and hot-blood­ed neti­zens, is a repub­lic blessed with its own brand of trop­i­cal cool brought by the rich ecosys­tem of its coasts and rain­forests. From lime­stone-cov­ered lagoons in Palawan to palm tree-dot­ted sand­bars in Cebu, it's safe to say that it is the birthright of every Fil­ipino to retreat in sleepy beach towns after a hec­tic work sea­son and pro­longed stints in the city.
This cycli­cal exo­dus marked by sum­mer and mon­soon is a com­mon thread that binds the cre­ativ­i­ty of its peo­ple. There is a sense of migra­tion – a long­ing to get out then return to one's base after a long jour­ney. This is not sur­pris­ing, con­sid­er­ing it has one of the largest dias­po­ras in the world list­ed next to dense­ly pop­u­lat­ed nations like Chi­na and India. Even so, it also has its own inner dias­po­ra with­in the home­land as a result of its geog­ra­phy. These phys­i­cal gaps are the very cracks from which a diverse cre­ative com­mu­ni­ty has emerged, one that embraces a uni­fied future amid the clash of cultures.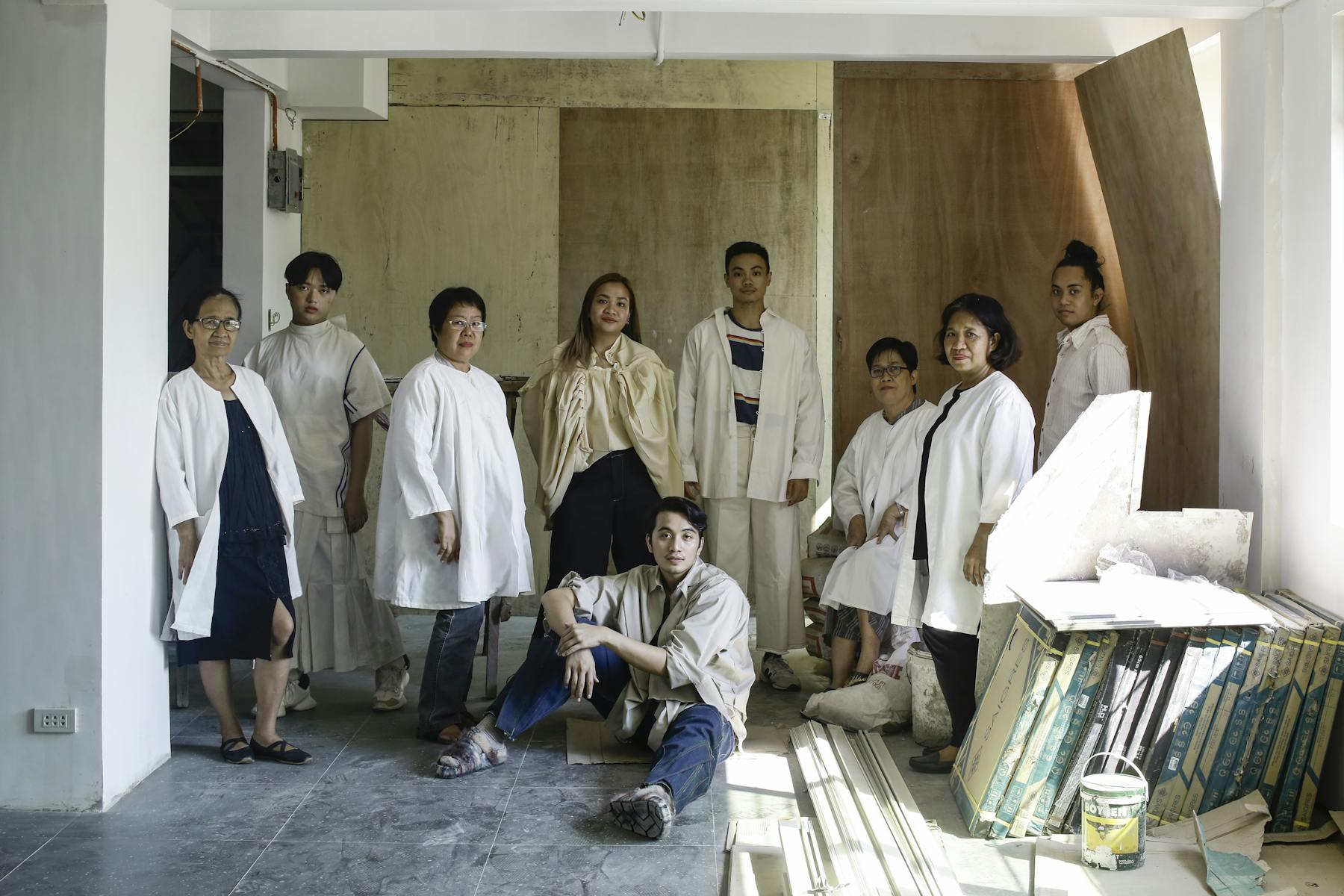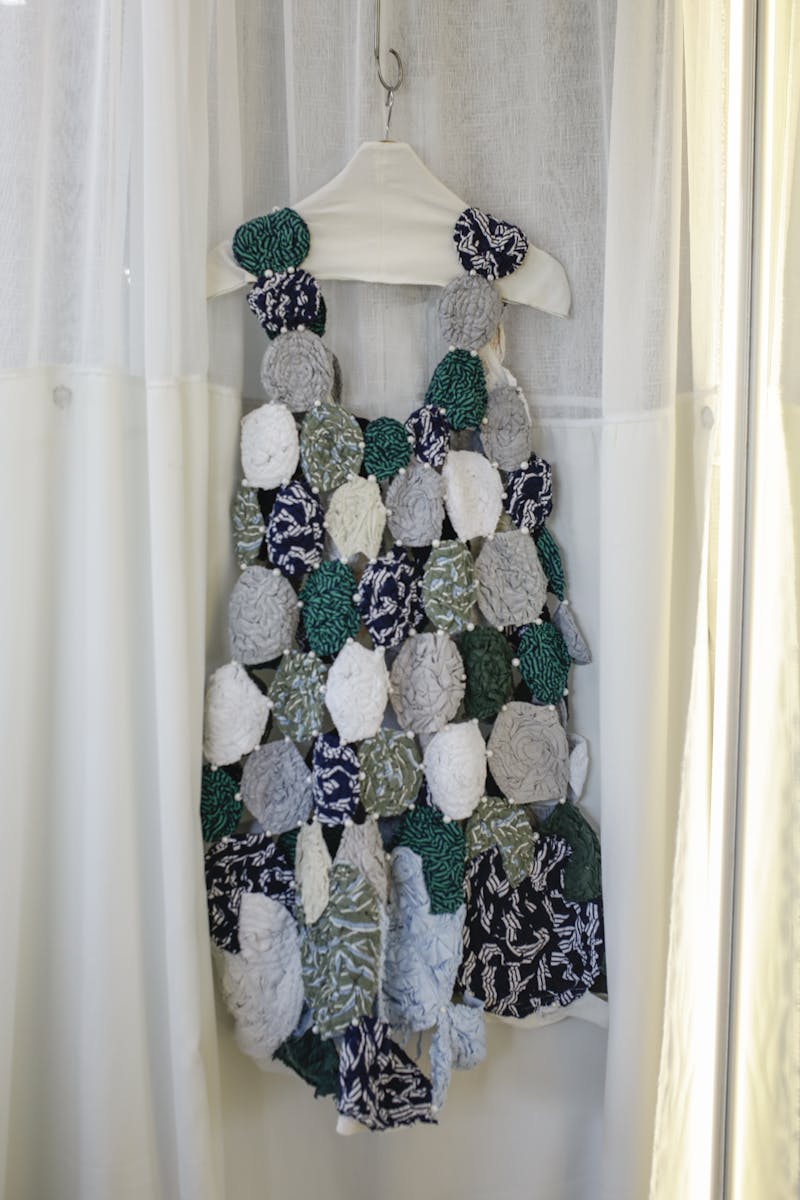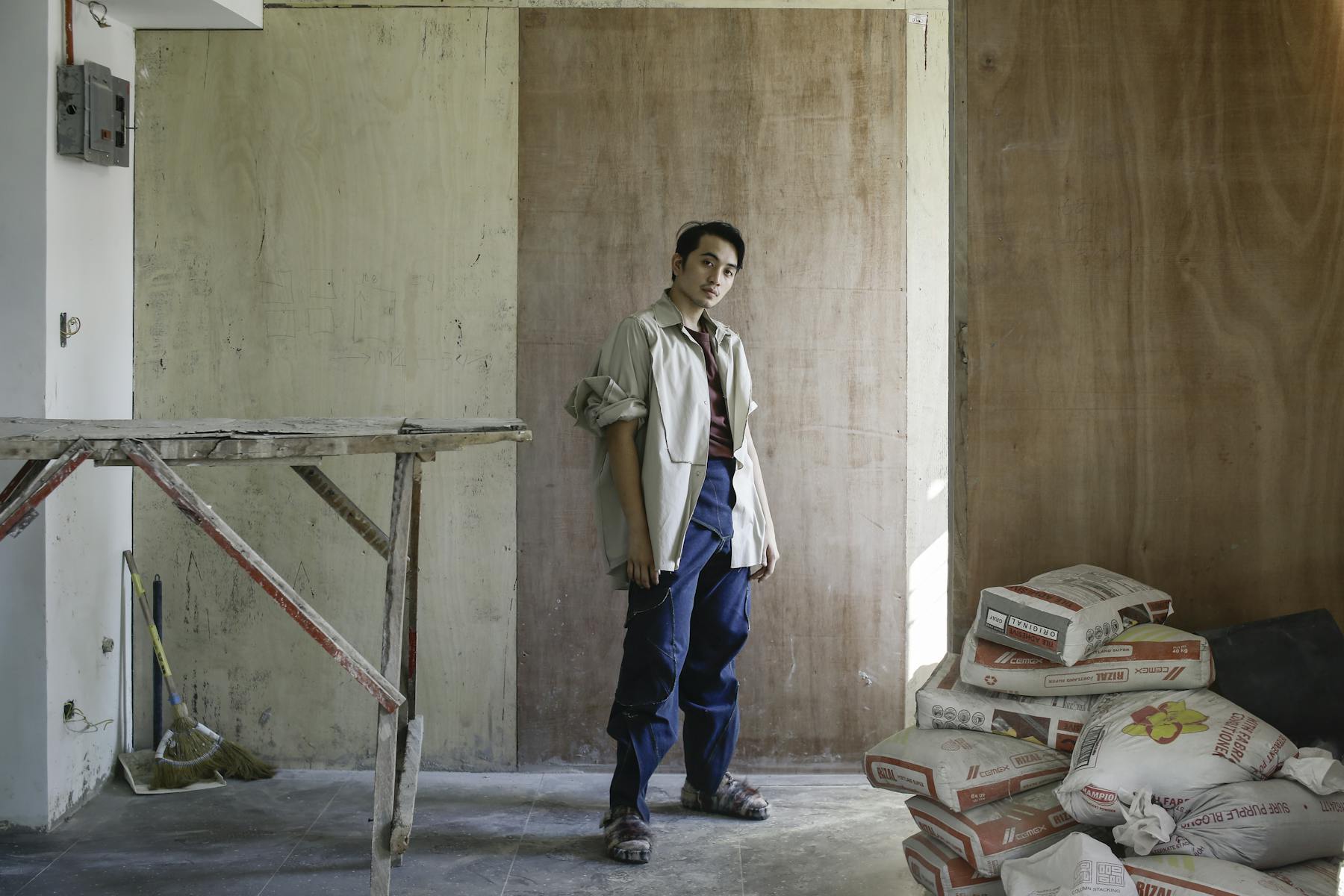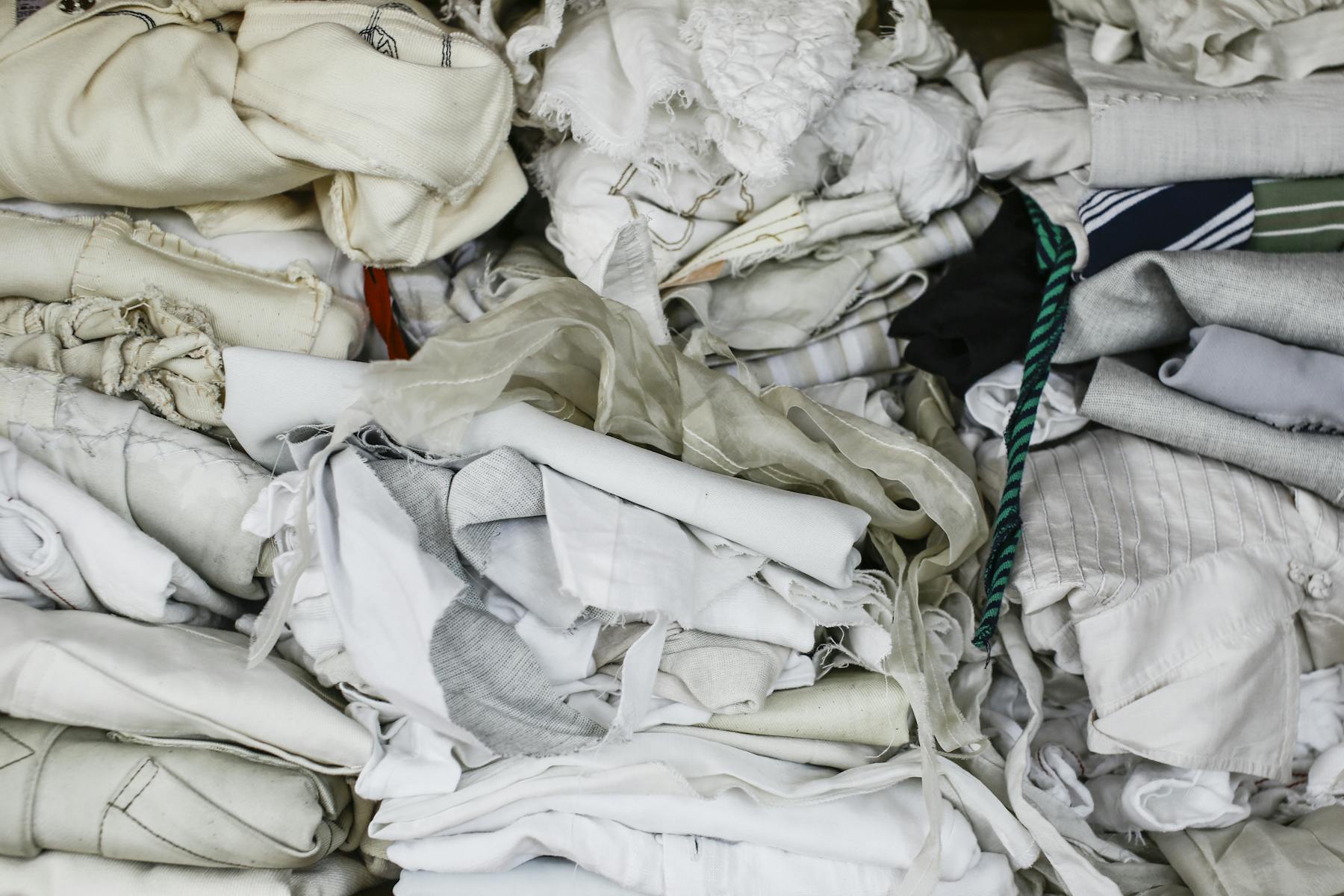 It takes some­one like Carl Jan Cruz to trans­form ordi­nary objects such as dress­es hang­ing on a clothes­line into emo­tion­al­ly charged imagery. Known for decon­struc­tion, the Lon­don-trained design­er who interned at Celine dur­ing Phoebe Philo's tenure refines the Fil­ipino aes­thet­ic by ​"the­o­riz­ing mul­ti­ple pri­ma­ry research and tech­ni­cal appli­ca­tions" with #carl­jan­crewz, a world­wide net­work cham­pi­oning his name­sake. The lived-in com­fort of his gar­ments chal­lenges today's dic­tum of glam­our; it is nei­ther Guc­ci-esque nor Pra­da-ish, but rather a mosa­ic of his diverse roots. By tak­ing heed of his tran­sits from Lon­don to Mani­la, and Mani­la to his home­town, Albay – he cre­ates a ​"visu­al auto­bi­og­ra­phy" com­bin­ing the earthy mood of the trop­ics and the foun­da­tion­al influ­ences of the Euro­pean high street.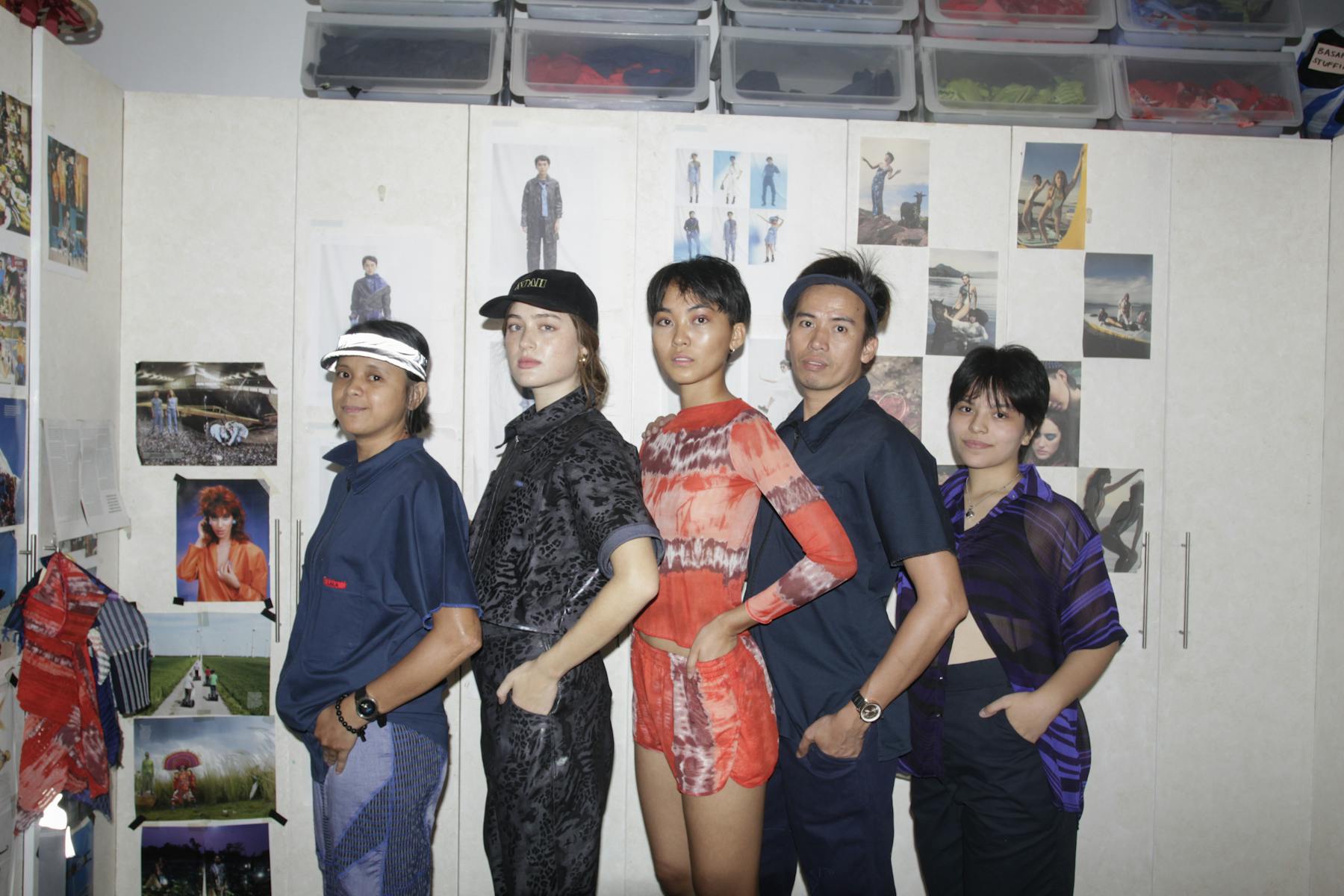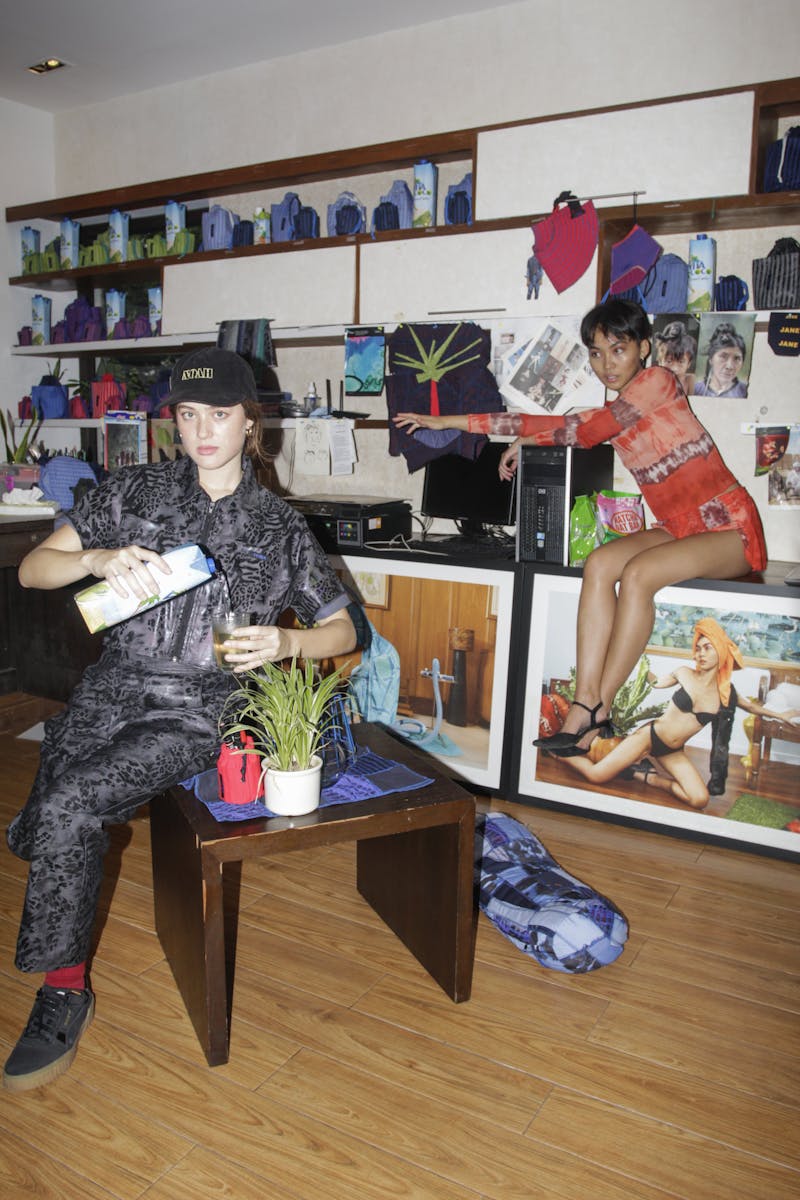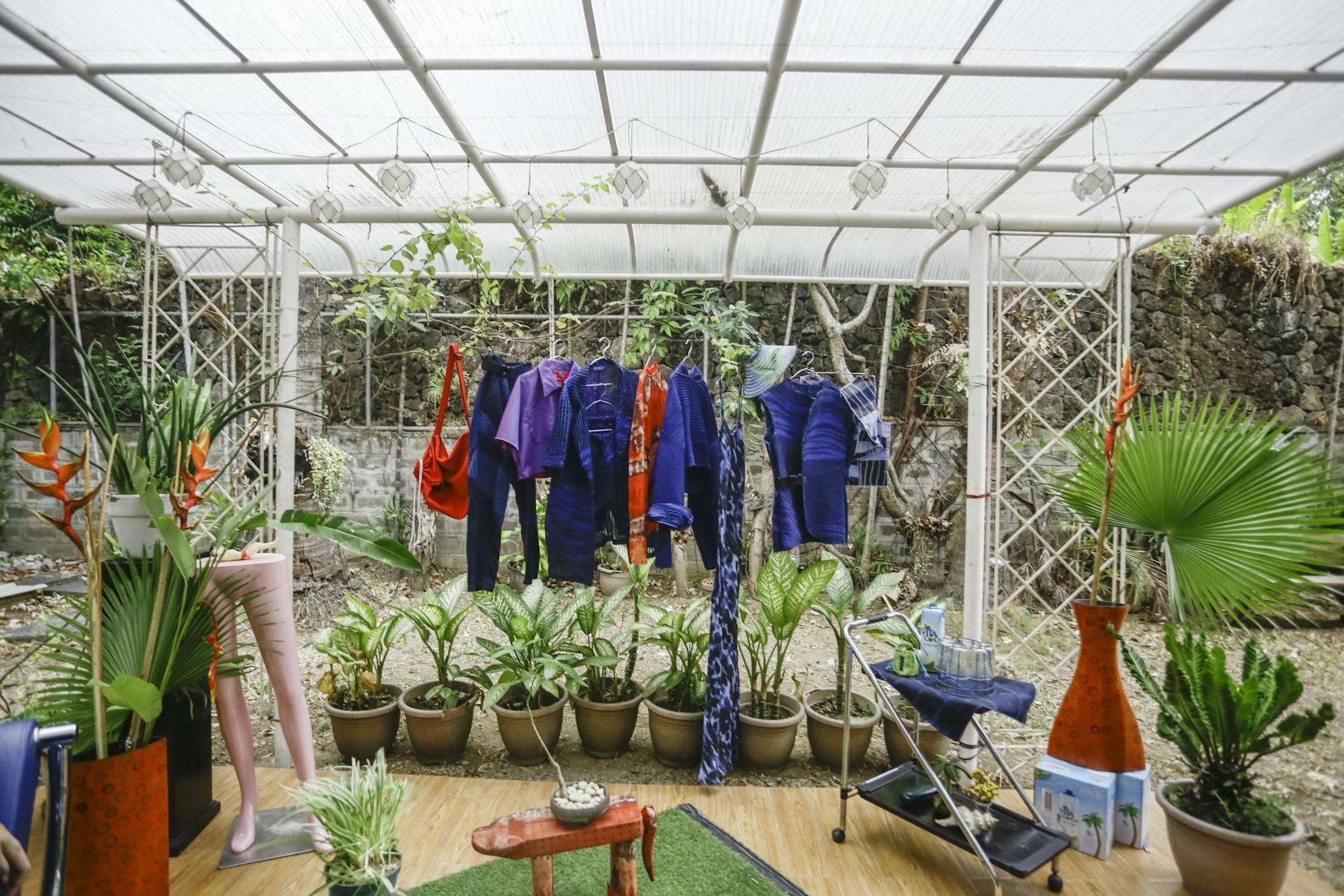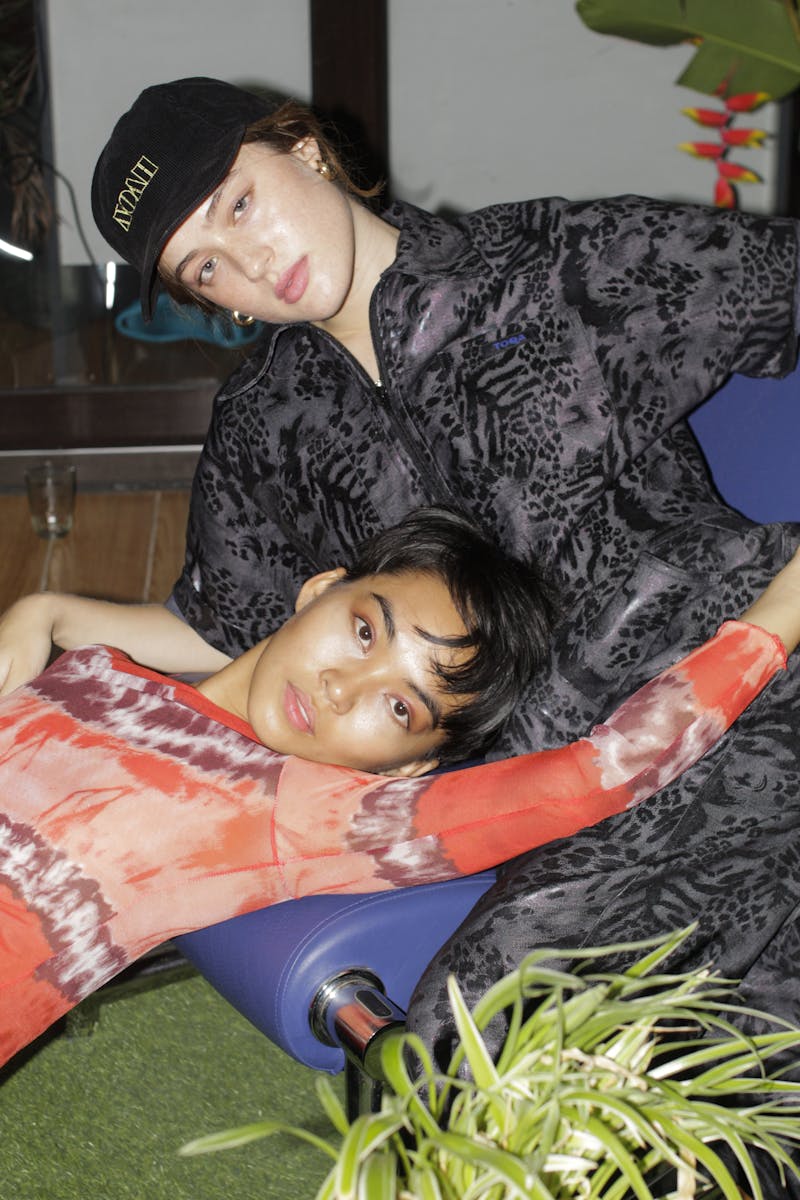 When you col­lab­o­rate with cir­cum­stance, inter­est­ing things hap­pen, espe­cial­ly for Toqa founders Isabel Sicat and Aiala Rickard, who took their RISD edu­ca­tion fur­ther by ​"reori­ent­ing the com­man­deer­ing cul­tur­al gaze from exist­ing art cap­i­tals to the trop­ics." With Aiala hail­ing from Hawaii and Isabel from the Philip­pines, it was nat­ur­al for Toqa to find its first res­i­den­cy far away from New York. They moved to Mani­la and rewrote the island girl bio: she's bold, ath­let­ic and wit­ty – a far cry from the tra­di­tion­al Fil­ipino image of shy sea­side maid­ens who would coo at the sight of side boobs. By using dead­stock fab­rics to cre­ate its sport resort ​"ass and class" cat­e­go­ry, Toqa shows that being the life and soul of the par­ty needn't be a main­land-only hobby.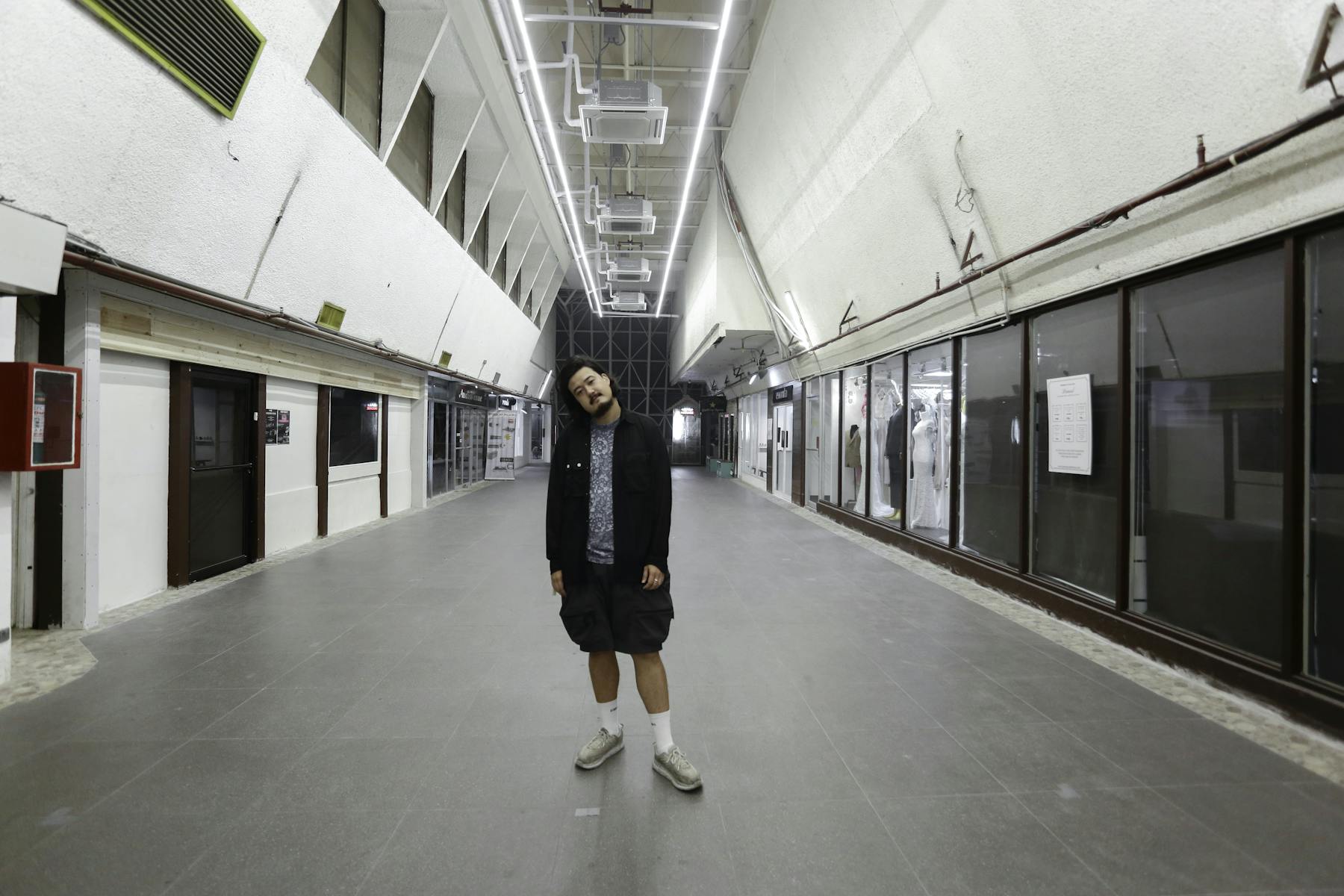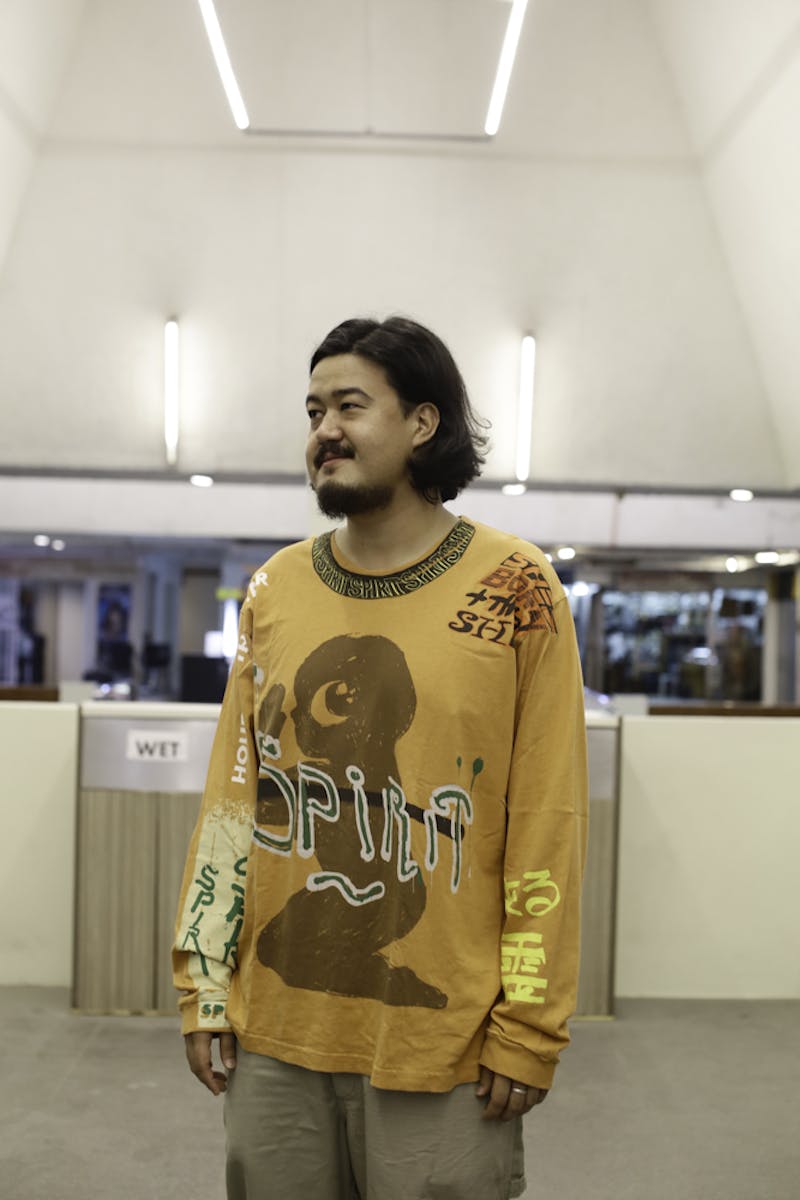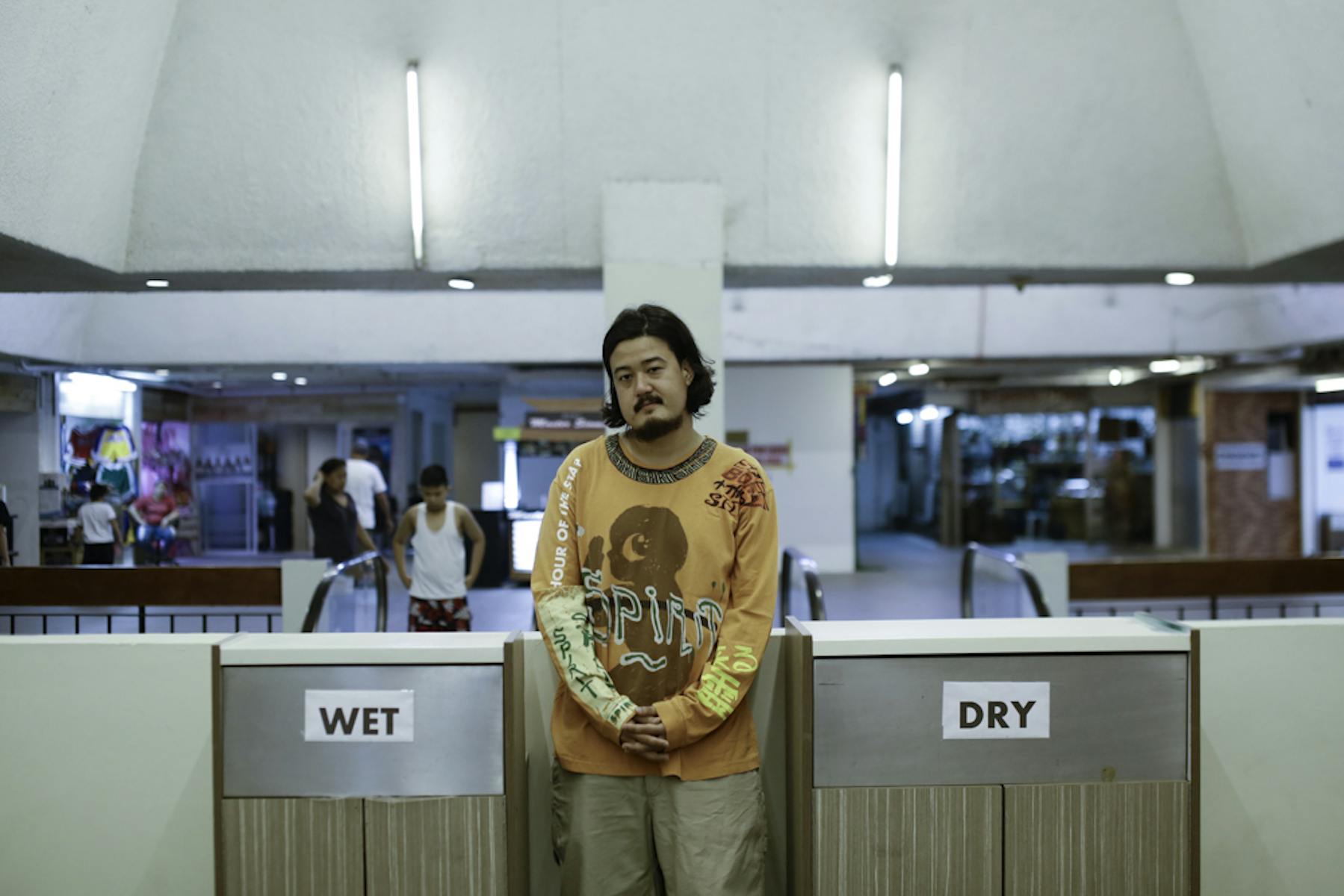 With a name sug­ges­tive of the acad­eme, TFI func­tions like a mas­ter­class in cul­tur­al pro­duc­tion. It's a col­lec­tive spear­head­ed by Par­sons alum­ni and trans­dis­ci­pli­nary design­er Chris Fuss­ner, who spent his child­hood sum­mers in the Philip­pines. Along­side his col­lab­o­ra­tors, he aims to cel­e­brate and explore the trop­ics by com­bin­ing con­tem­po­rary cul­tur­al the­o­ry with design strat­e­gy. One of their most acces­si­ble projects to date is their line of shirts and hood­ies ref­er­enc­ing the graph­ic aes­thet­ic of singer Pili­ta Cor­rales' ​"Philip­pine Love Songs" com­pi­la­tion album. This hybridiza­tion of images, expe­ri­ences and feel­ings is what they refer to as ​"Neo Trop­i­cal­i­ty" – an umbrel­la term strad­dling both the eru­dite and ver­nac­u­lar aspects of liv­ing near the equa­tor: econ­o­my, urban­iza­tion, geopol­i­tics, humid­i­ty and all.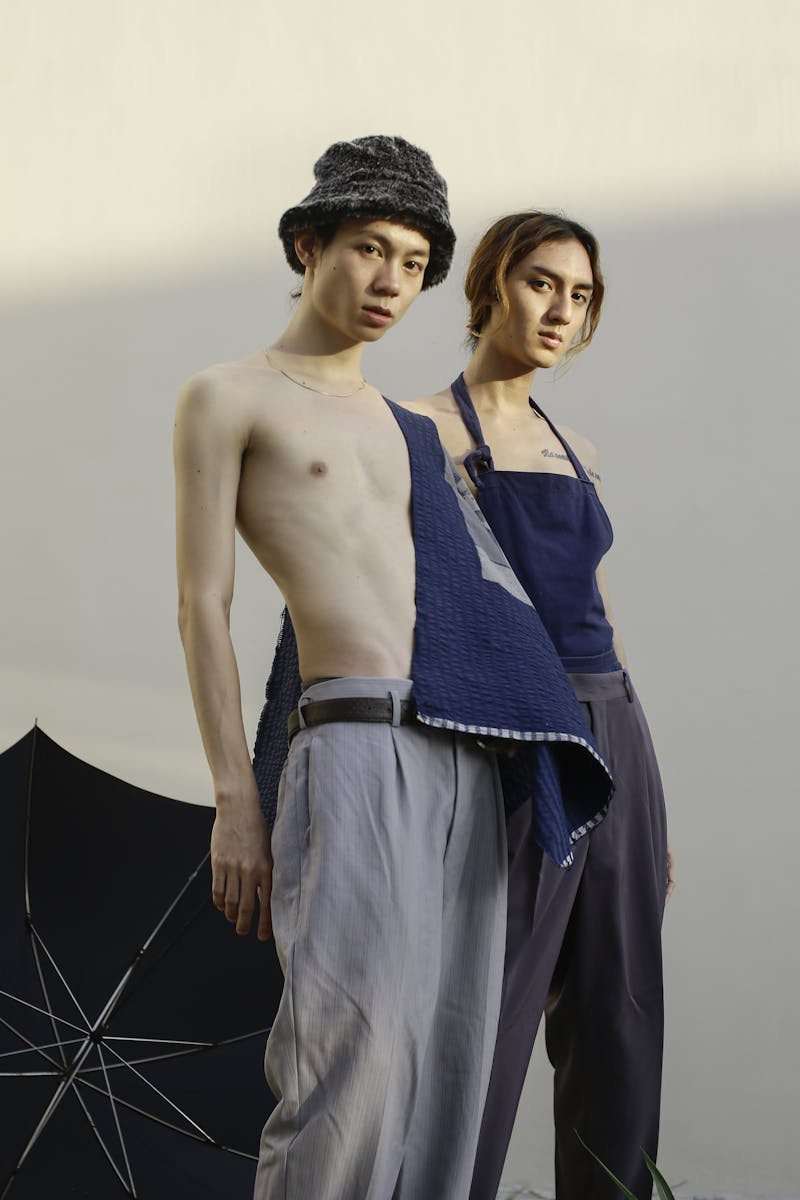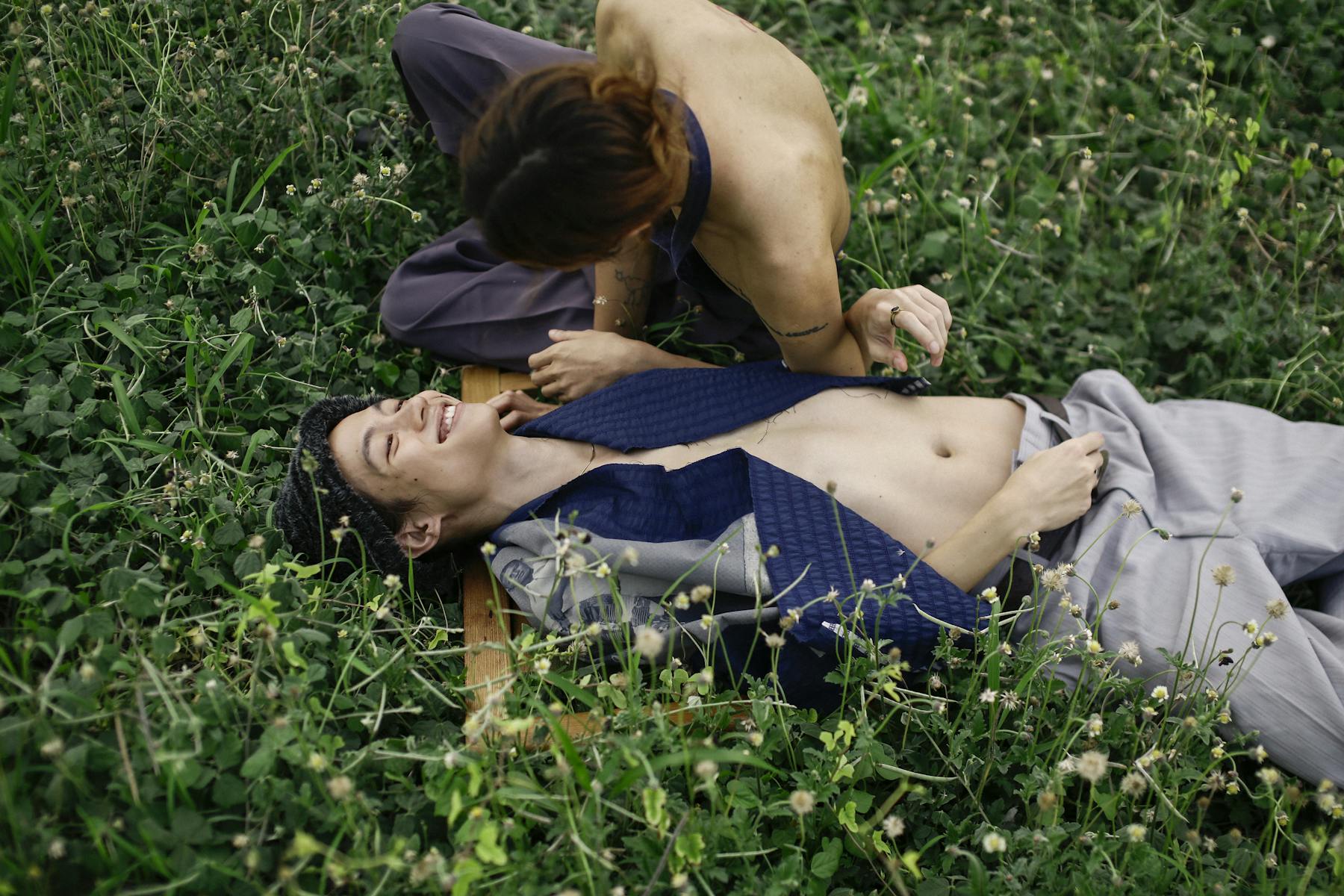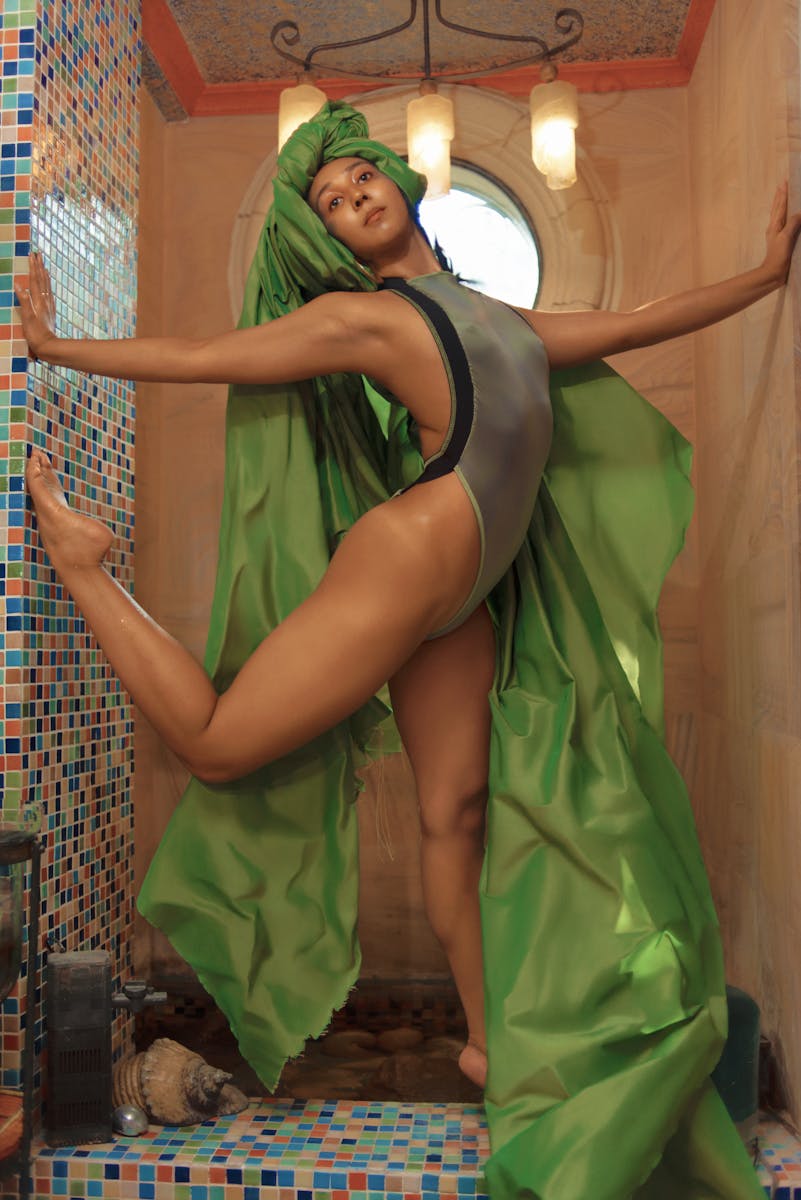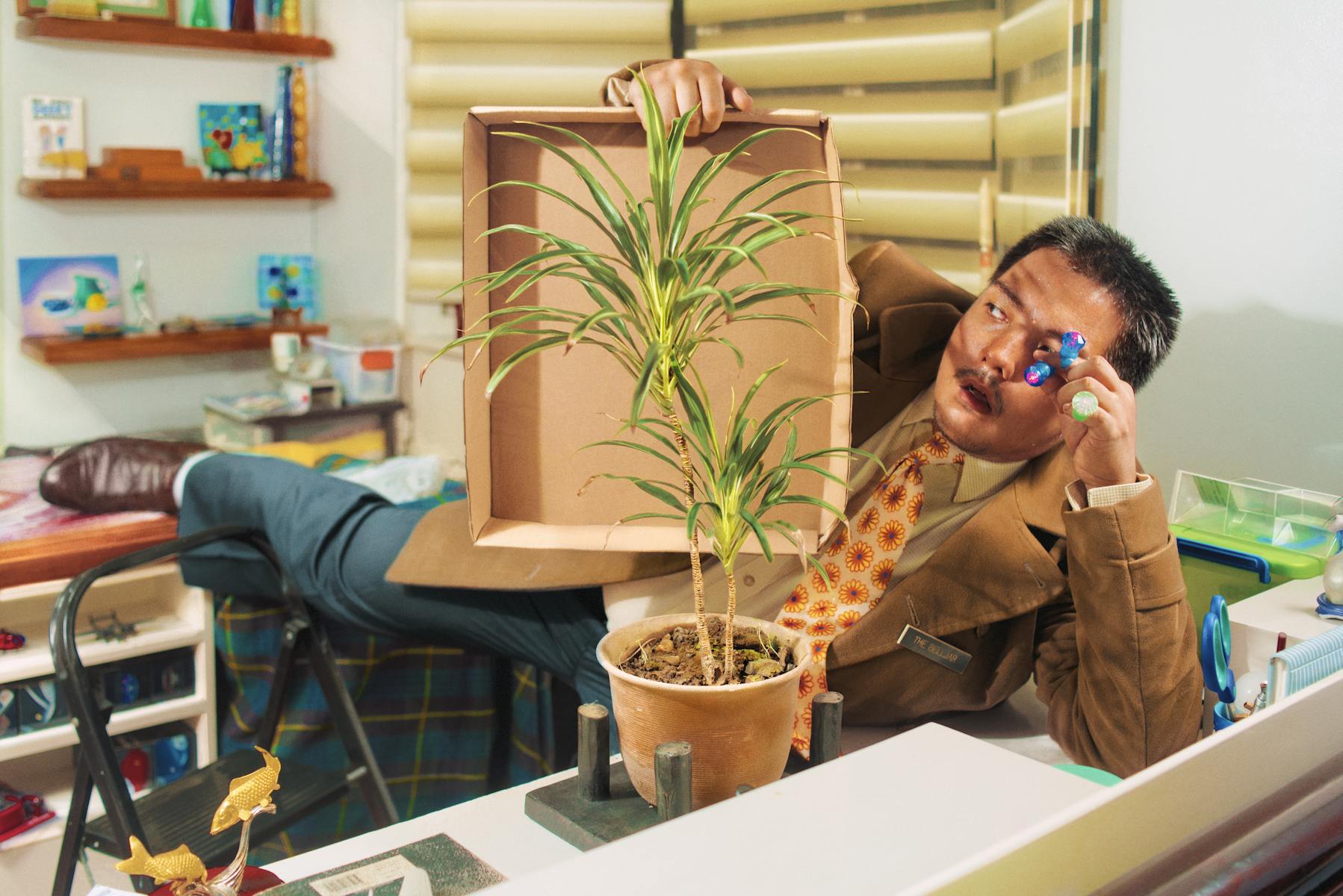 Cenon Nor­i­al and Mav Bernar­do
The­atri­cal, col­or­ful and inti­mate are words to describe the out­put of Cenon Nor­i­al (pho­tog­ra­ph­er) and Mav Bernar­do (styl­ist) as their work takes inspi­ra­tion from the com­e­dy of every­day life in the Philip­pines. Part­ners in work and play, the couple's vision is best viewed as a sum of its parts, which often employs a host of friends to star in their ide­al­ized nar­ra­tives fol­low­ing the lives of char­ac­ters that range from the bizarre to the cav­a­lier. But it's not all camp; when the duo aren't shoot­ing, they are recon­nect­ing with trop­i­cal folk­lore in the province of Nue­va Eci­ja, where a lake sits beside rock clus­ters that only appear dur­ing sum­mer – a fit­ting loca­tion to their cre­ative prac­tice that has always been more about visu­al­iz­ing poet­ry than theory.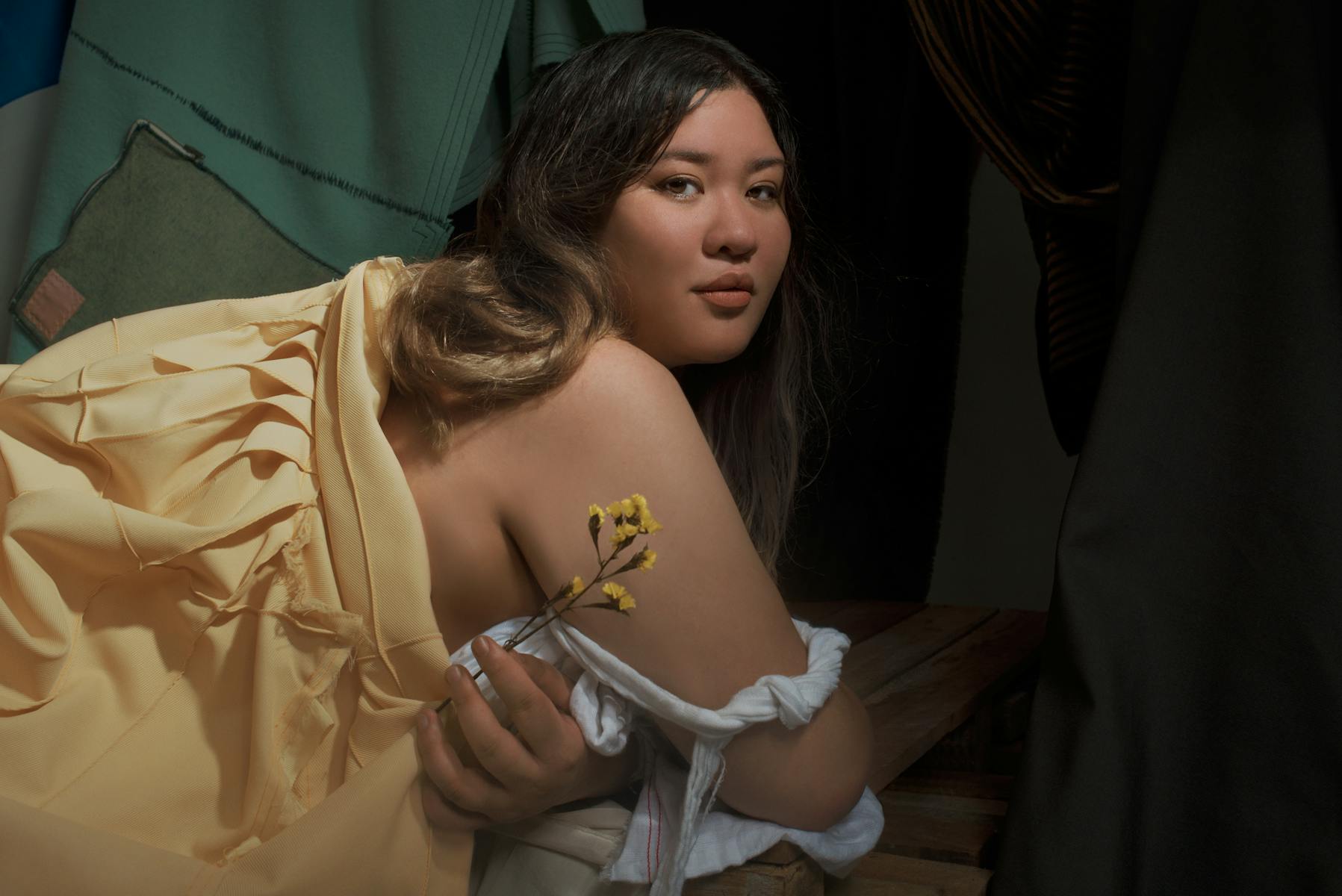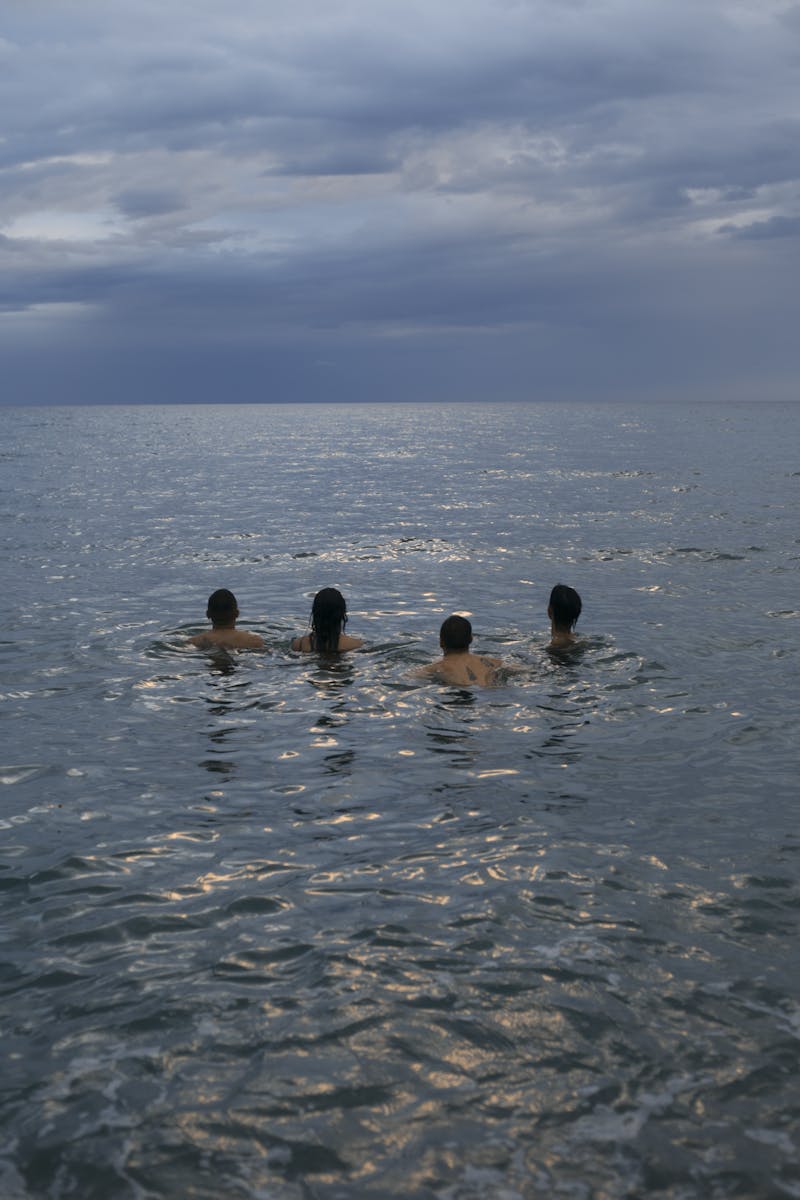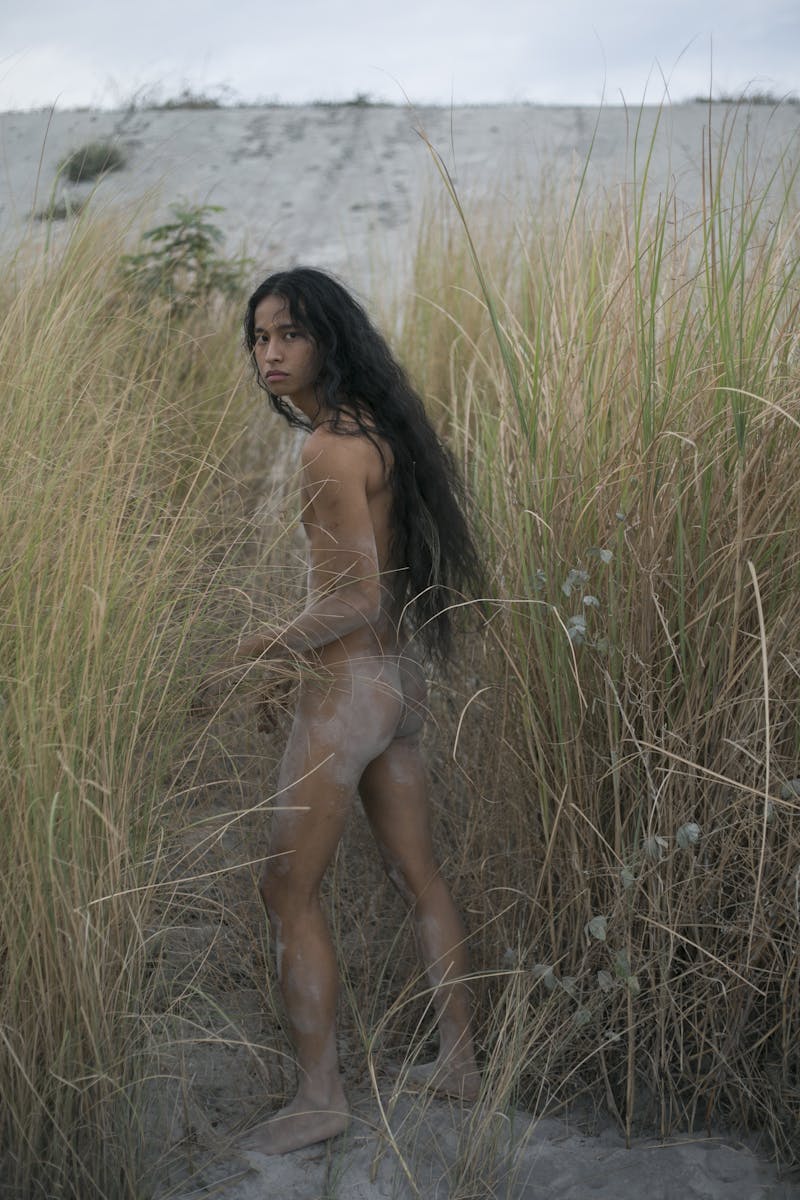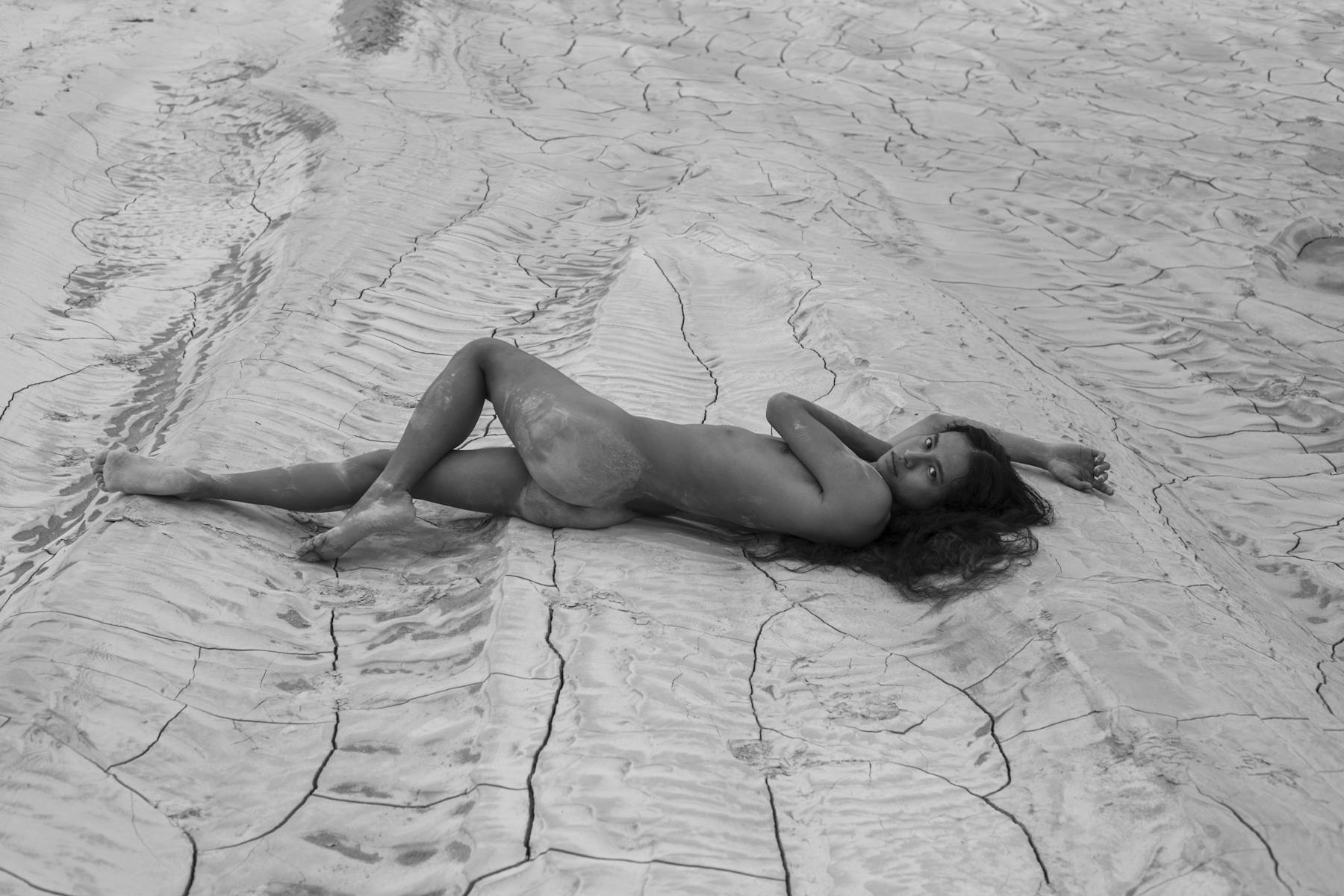 The Philip­pines ini­tial­ly reg­is­ters as a patri­ar­chal soci­ety, but it is actu­al­ly a place in which women thrive. It's this sense of free­dom that led Regine David to pur­sue her artis­tic call­ing in New York, where she worked for brands and interned for fem­i­nist pho­tog­ra­phers Iris Brosch and Eva Mueller. Iron­i­cal­ly, these fem­i­nist stim­uli have thrown her to the oppo­site end of the pole. As she explains, ​"At the moment, my work focus­es on explor­ing themes that tack­le the male form, sub­vert­ing the male gaze and LGBTQ+ issues such as cen­sor­ship and queer rep­re­sen­ta­tion." Based in Mani­la, with occa­sion­al trips to her coastal home­town Zam­bales, she does that and more – cap­tur­ing new rep­re­sen­ta­tions of men minus the machis­mo, and tak­ing this fresh eye to more places like Hong Kong and Tokyo.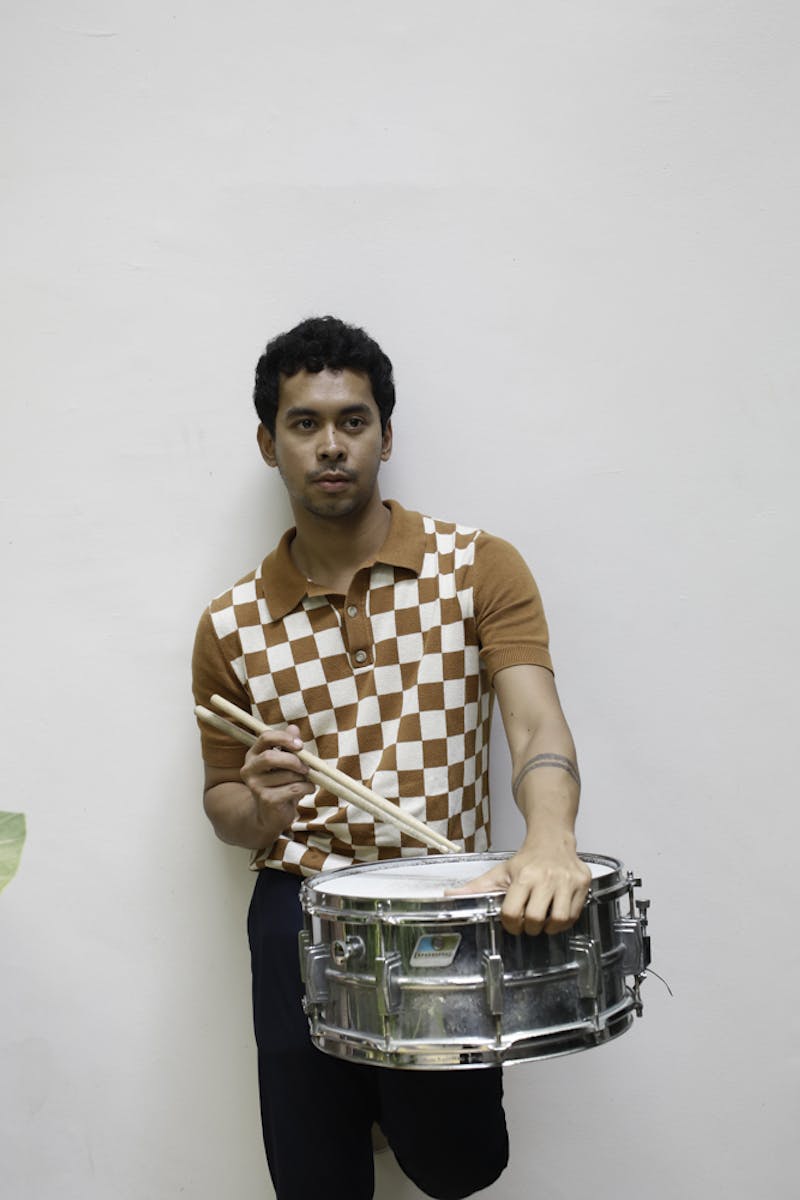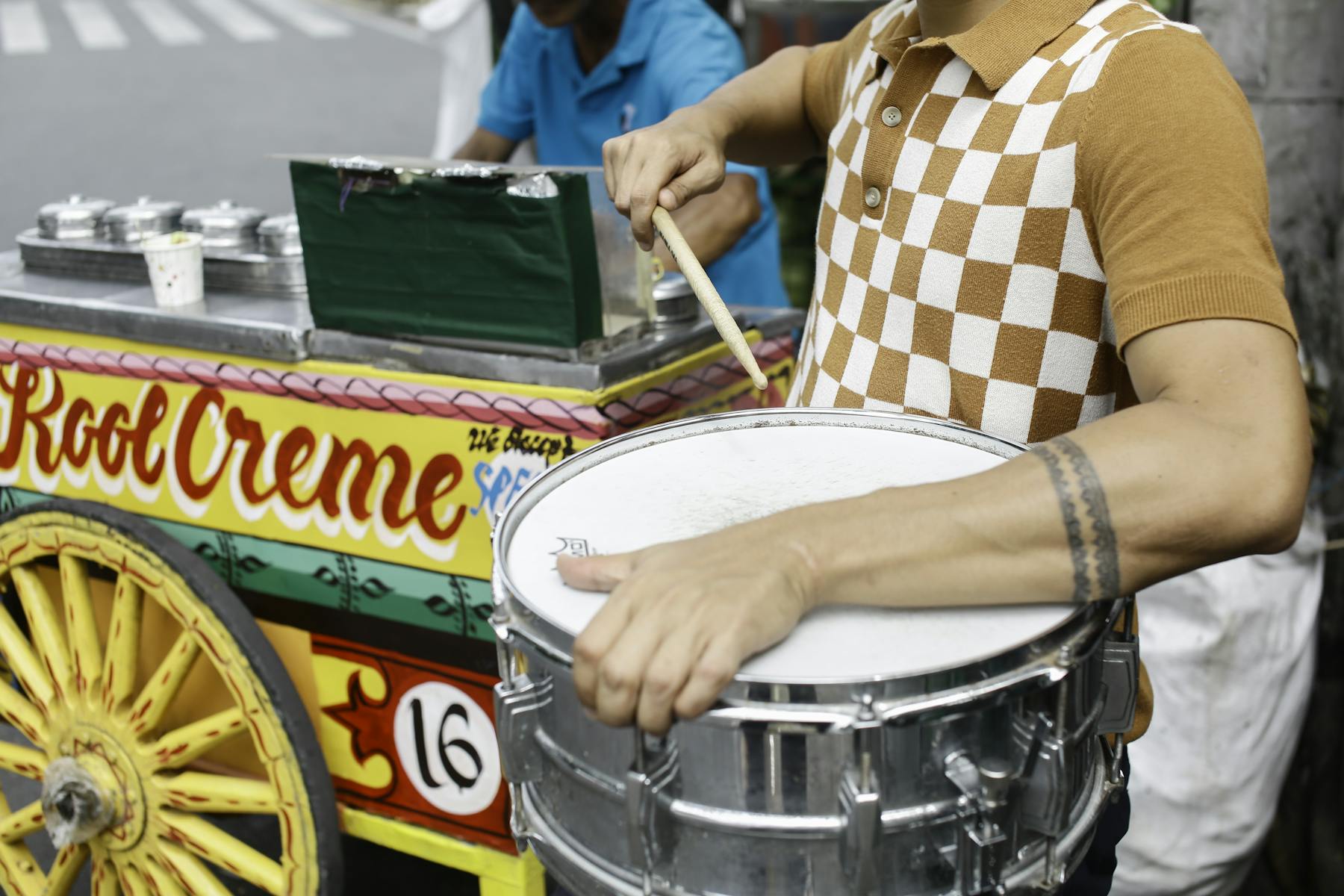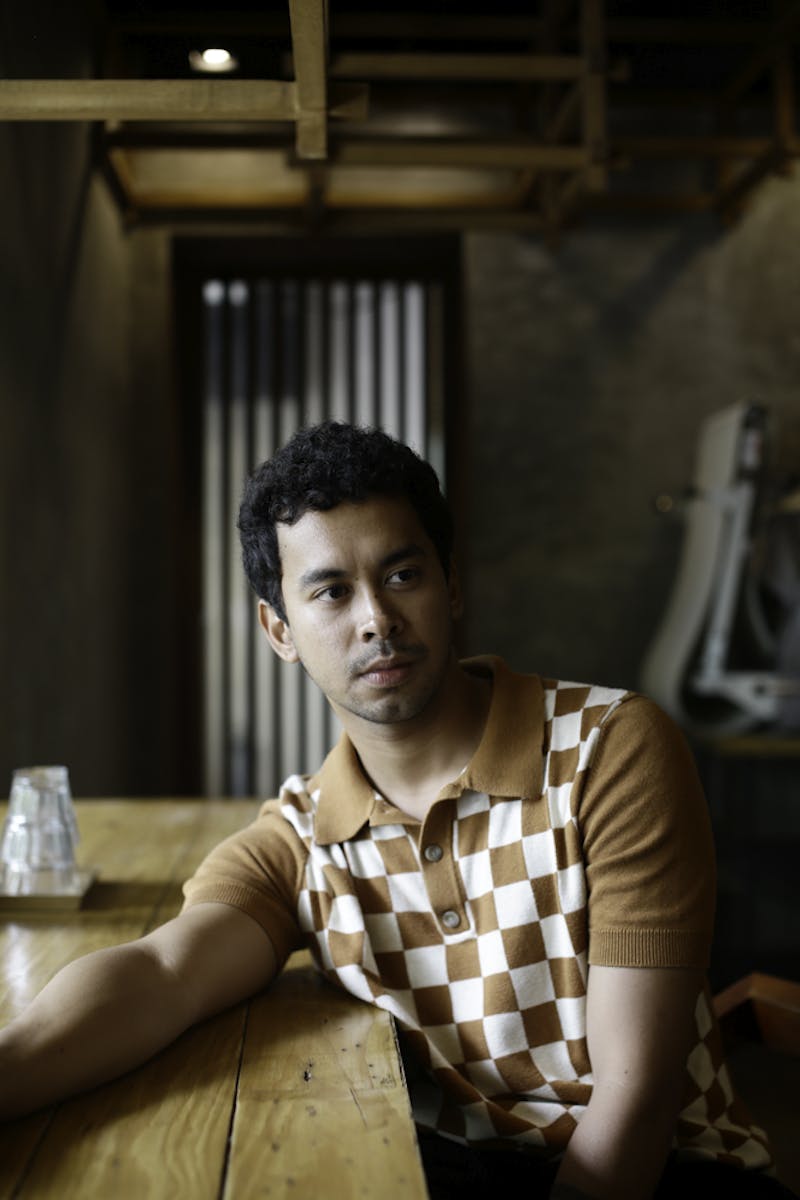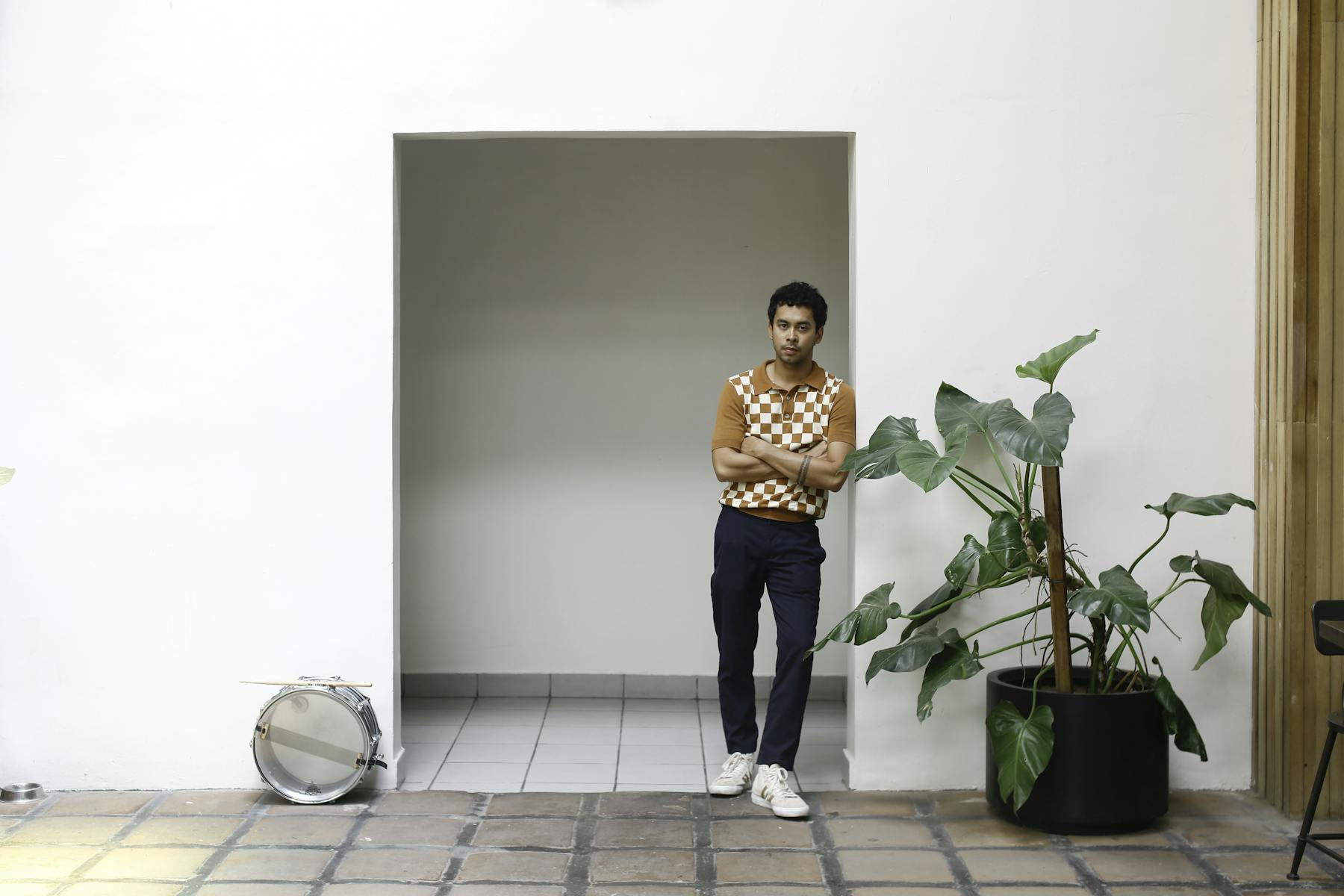 After being a part of the 10-piece psy­che­del­ic band, Wilder­ness, broth­ers Chiko and Miguel Her­nan­dez decid­ed to be pure­ly per­cus­sive. They call their brand of ​"psy­chotropikal" which can either mean "'trop­i­cal men­tal­i­ty' or ​'a state of going men­tal dur­ing live per­for­mances'". Their music is all about mak­ing peo­ple dance, shout and gyrate under high heat, blend­ing the clat­ter of drums, con­gas, bon­gos, blocks and shak­ers to make a sound that nods to tech­no and Afrobeat, while sound­ing entire­ly new. This pow­er to com­mand a crowd is what dri­ves the two to keep push­ing for cul­tur­al cross-pol­li­na­tion, which Chiko defines as help­ing cre­ate some sort of Silk Road for tour­ing musi­cians with­out the delu­sion of world domination.
Music is a bor­der­less cur­ren­cy and Jess Con­nel­ly is mak­ing prodi­gious cap­i­tal out of her per­son­al blend of R&B that's rem­i­nis­cent of the soul­ful hits of Aaliyah and TLC. This invest­ment isn't about clout or cash. As Jay-Z rapped, ​"I do it for my cul­ture." That's also what she's doing – churn­ing out tunes and moods to uplift her com­mu­ni­ty. With smooth vocals and seduc­tive lyrics talk­ing about the ambi­gu­i­ty of desire, Jess' music is the psy­cho­log­i­cal anti­dote to the trop­i­cal heat. Aware of the effect she brings – she's care­ful about her influ­ence, as much as she is with her music. It has to be the right pace, the right cli­mate. Longevi­ty is key. You wouldn't want to blow up then fiz­zle out.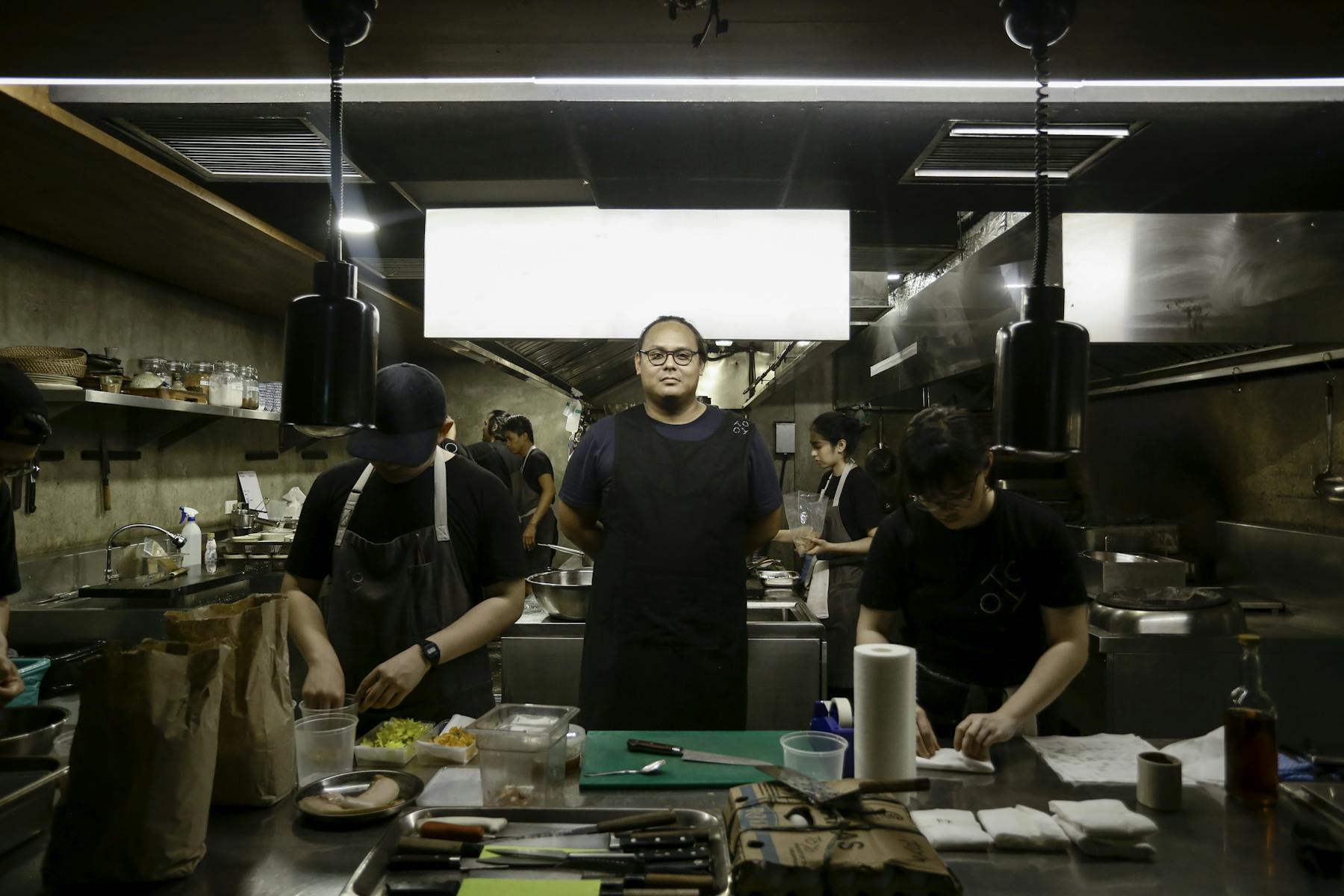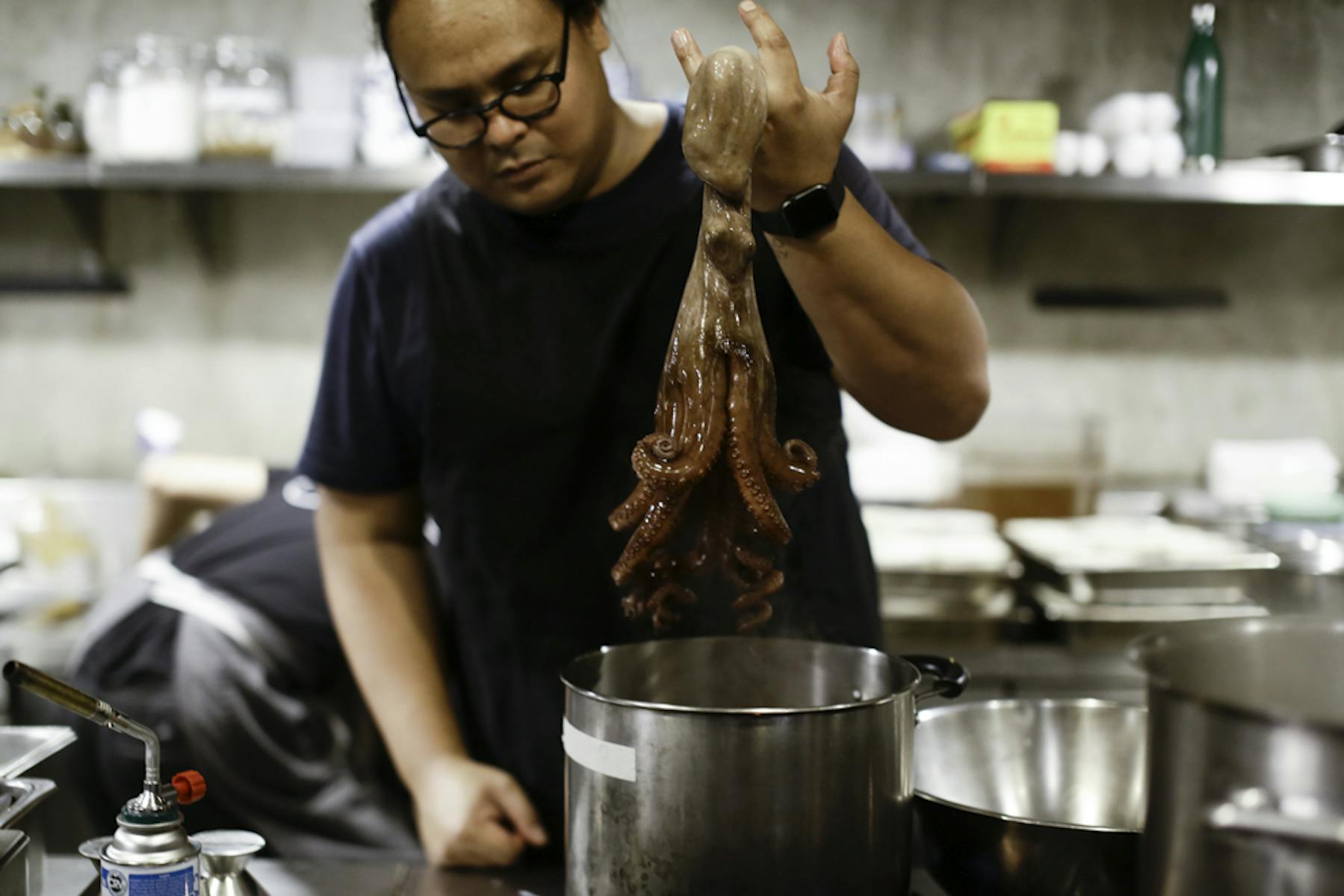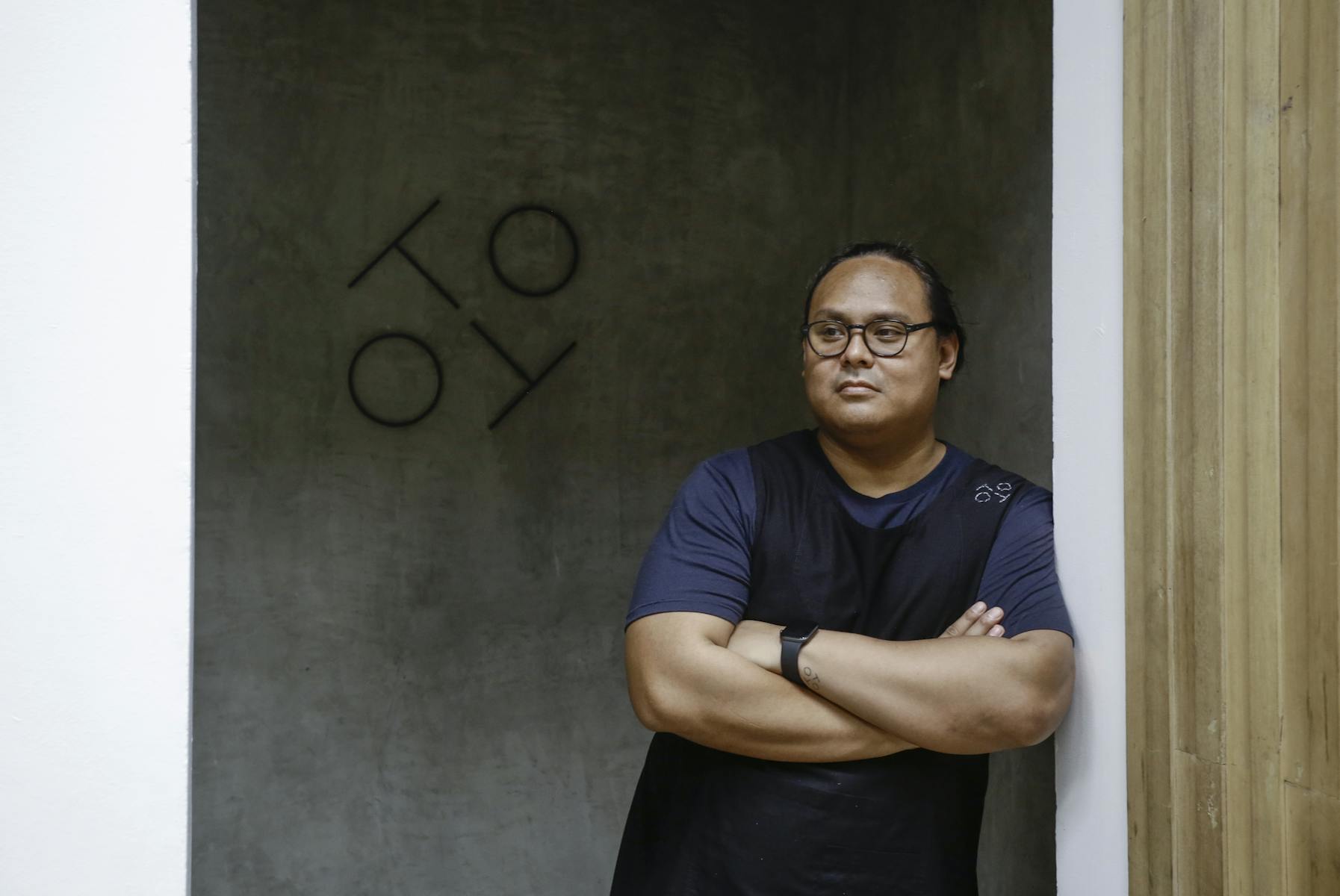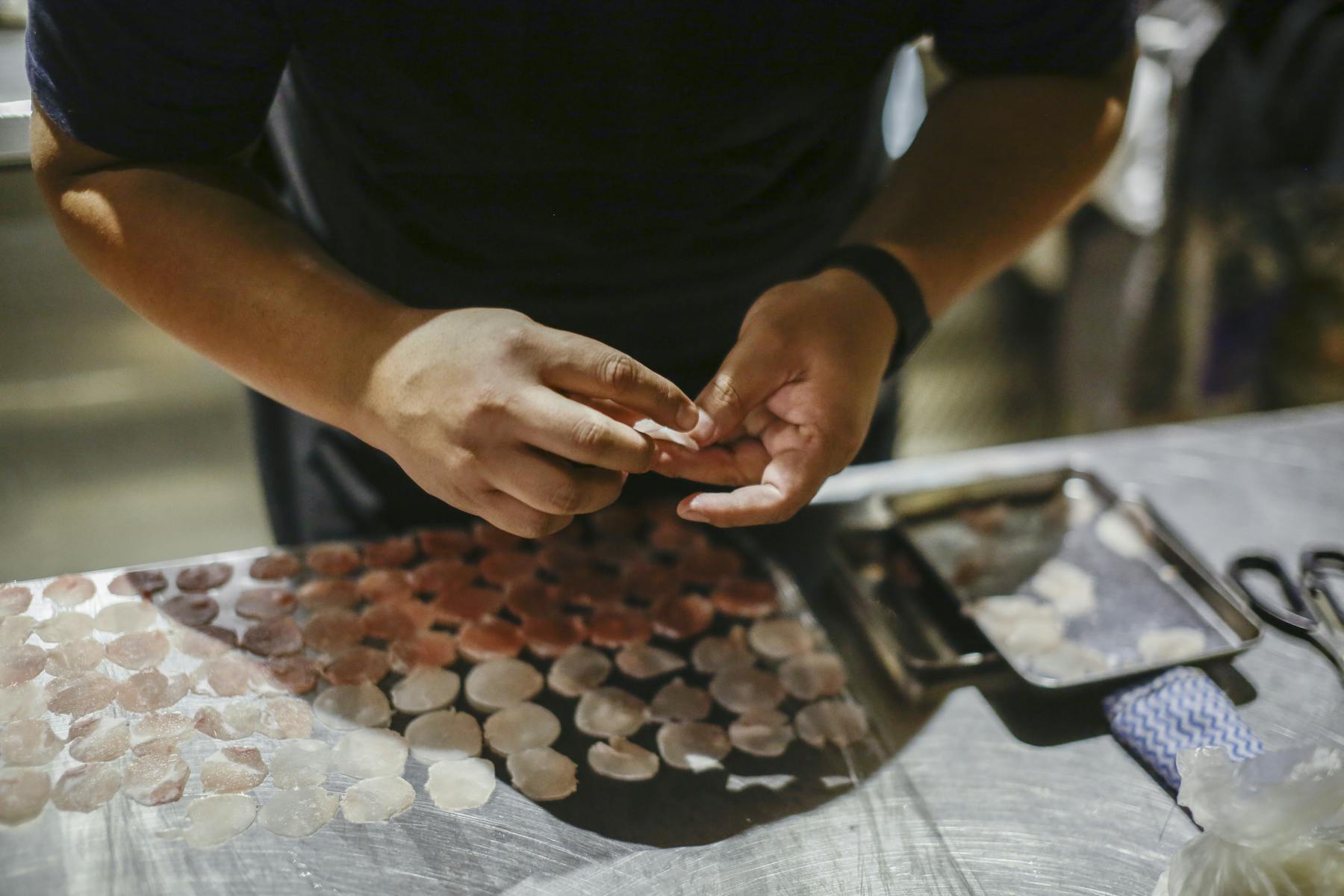 After train­ing at The Fat Duck in the UK and Bo Inno­va­tion in Hong Kong, Jordy Navar­ra returned to the Philip­pines to see what he could bring to the table. Toyo Eatery was born, a con­cept he likens to ​"toyo" (soy sauce), a condi­ment that seems too ordi­nary for acclaim but takes exper­tise to make. His pork bar­be­cue alone takes 12 hours to pre­pare, while his hum­ble gar­den veg­etable dish con­dens­es a whole folk song into one plate. Now one of Asia's best restau­rants, Toyo's suc­cess is some­thing Jordy would attribute to the innate Fil­ipino trait of ​"see­ing the bright side and enjoy­ing who you're with and what you have" – regard­less of what gets thrown at you, or where you are in the world.
---