Lawrence Okolie: Hackney's boxing world champ in waiting
Six-foot-five and 198 pounds, 28-year-old boxer Lawrence "The Sauce" Okolie is not only on the cusp of becoming Hackney's homegrown boxing champion – he's throwing his hat into the ring of rap, too.
Taken from the new print issue of THE FACE. Order your copy here.
Lawrence Okolie was no athlete growing up. The 28-year-old boxer, born and bred in Hackney, East London, where he still lives, spent his younger years cruising through life without a clear sense of direction.
"I liked playing football, but I wasn't good at it," he Zooms from his kitchen on a cold Sunday morning in January, toast in hand. ​"I played basketball – I was tall, but not that good. I never had the drive or discipline in those sports."
In other words, Lawrence ​"The Sauce" Okolie operates best alone. Weighing in at 198 pounds and standing at six-foot-five, of the 15 undefeated fights the cruiserweight has under his belt, 12 were knockouts. The same number were against previously undefeated boxers.
It's been a month since his win against then-undefeated, now-defeated Nikodem Jezewski on Anthony Joshua's undercard against Kubrat Pulev at London's SSE Arena.
The Polish cruiserweight stepped in when Okolie's original opponent, Krzysztof Głowacki, contracted Covid-19 nine days before they were set to battle for the vacant WBO World Cruiser title. Not that the delay fazed him: Okolie's experience representing Great Britain in the 2016 Rio Olympics meant he was well versed in quick preparation for a new fight.
"Sometimes you didn't know who you were fighting until that morning," he says.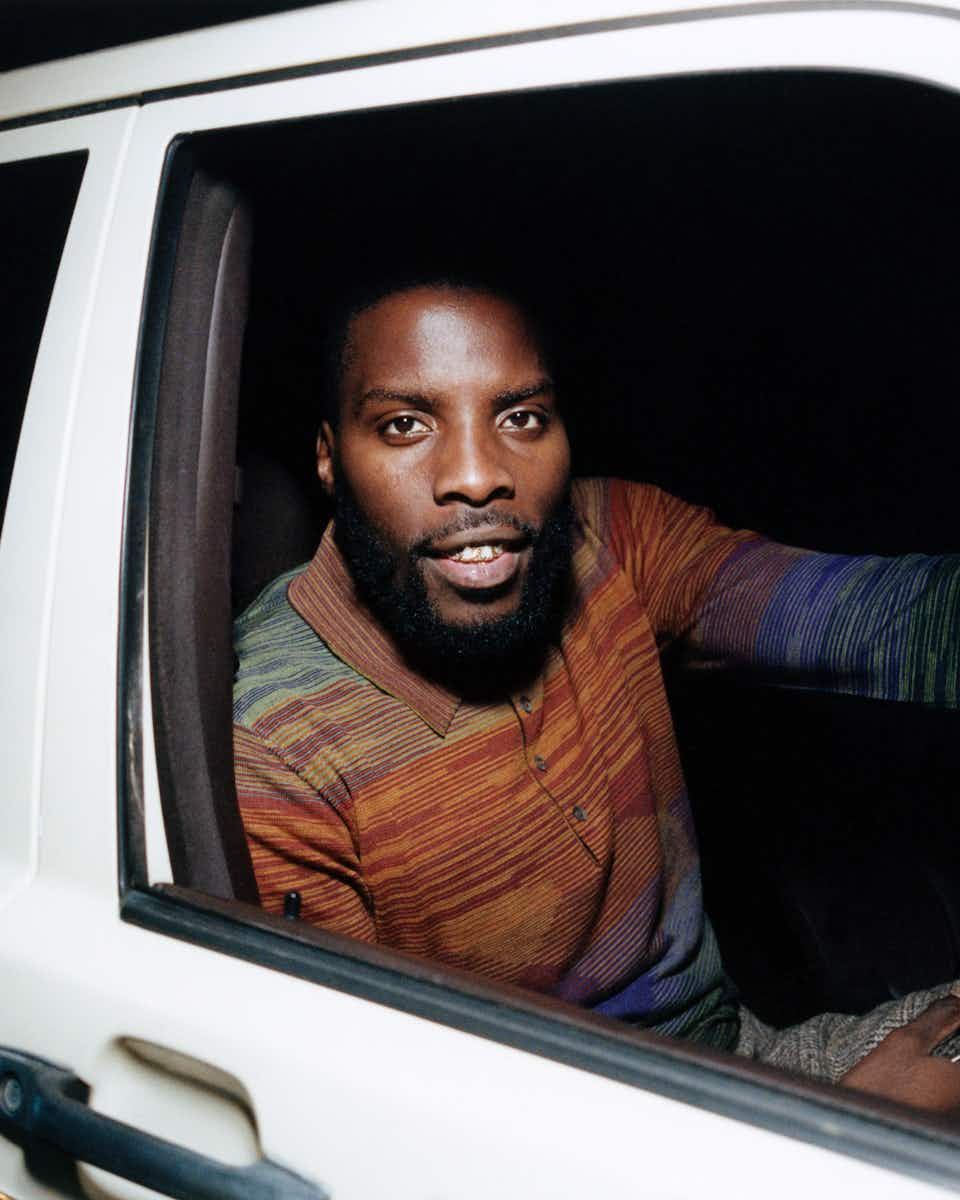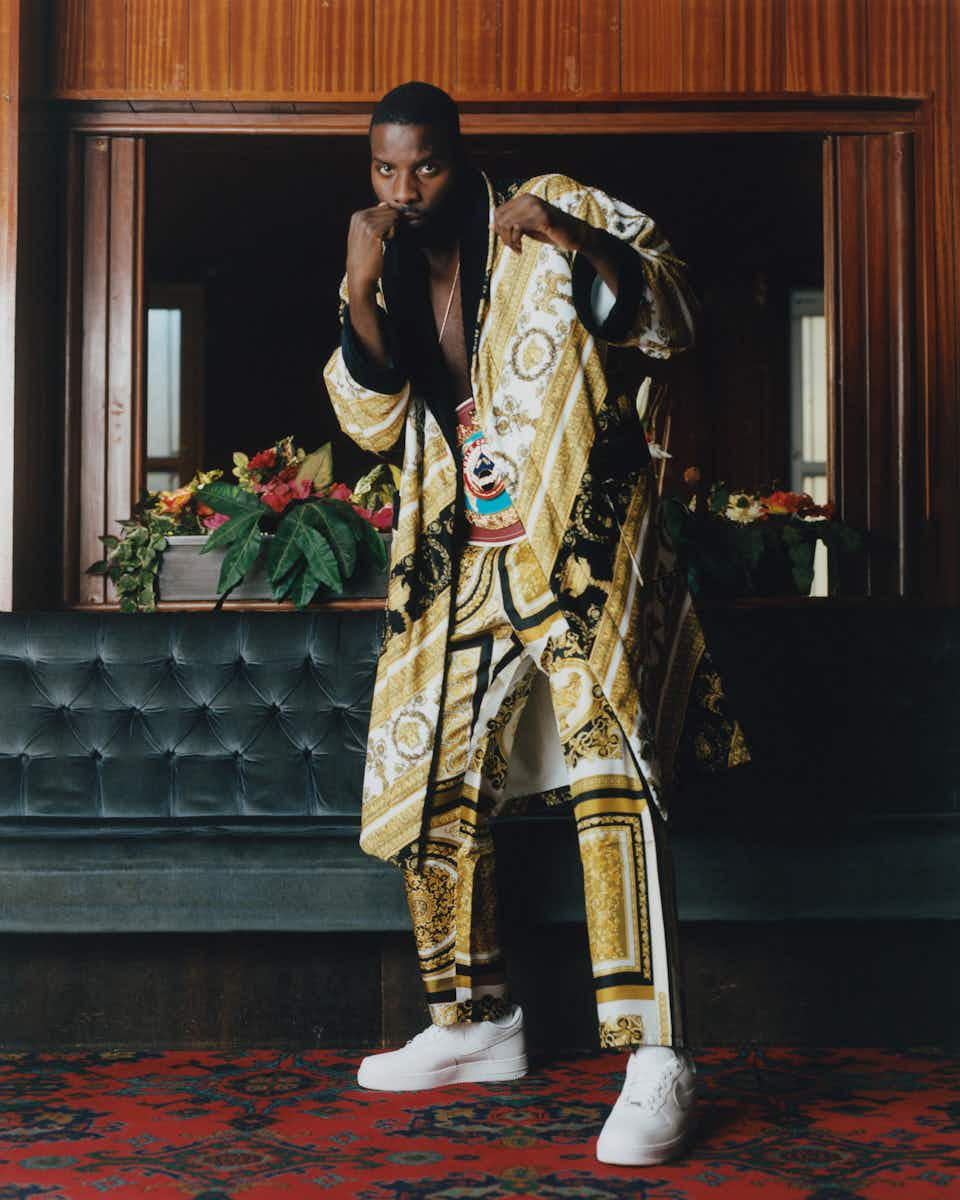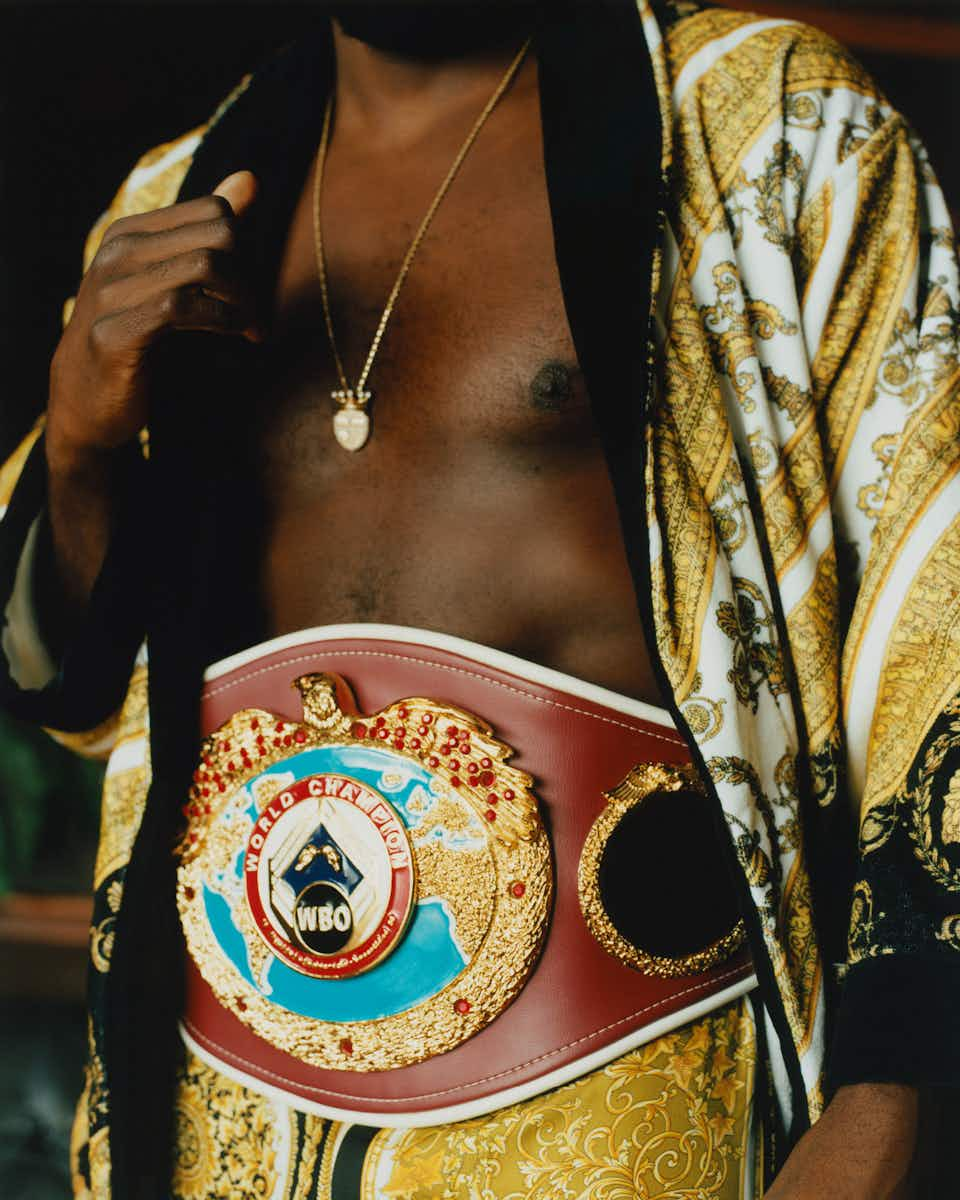 Before we chat, some basic detective work takes me to a tweet by Okolie, posted on 7th January, simply stating ​"72 days", with a snowflake emoji after it. It leads me to believe that his pending world title fight is rescheduled for mid-March.
"I watched The Da Vinci Code by myself the day I tweeted that," he chuckles. ​"I thought: let's leave some breadcrumbs for the people that really want to know. Well done on your detective skills – now I'm happy I sent that tweet." (The rescheduled bout against Głowacki is now confirmed for 20th March.)
It hasn't always been plain sailing for Okolie – growing up in East London as the oldest sibling in a first-generation Nigerian household came with its challenges. ​"Hackney was a lot less gentrified and the places where I moved were a lot more dangerous – gang culture, gang violence, stuff like that. Avoiding getting drawn in was difficult. I'm lucky enough to have – in my opinion – successfully done it."
He was bullied during his time at Stoke Newington Secondary School. ​"My African name, Ikechukwu [which means ​"God's Power"], opened me up to name-calling," he says. Plus he was overweight. ​"As well as not having that much self-confidence at the time, some of the bullying was actually physical, up to the point where the teachers knew about it."
He dealt with this until his early teens, when he started to become a little more confident, a little more self-aware. Okolie started defending himself – necessity over choice. But it was one specific fight, with a boy who was known for his ​"dangerous activities" out of school, which proved to be the turning point.
"He did something to me. I didn't want to fight him because I was scared of what would happen afterwards. But once those buttons get pushed… I had a fight with him and it was a big deal because of who he was. Even the teachers were worried for me," he adds.

A fellow student who saw the whole thing came to offer Okolie some advice. ​"He said: ​'I'm sick of watching you have all these fights, bro. You said you want to lose weight – just come down to the gym, see what it's like.'"
Okolie was intrigued, despite never having watched a proper bout, let alone stood in a boxing ring. But aged 17, he set one size 14 foot in Arches Boxing Gym in Bethnal Green and never looked back. ​"From that first day, everyone said: ​'There's something about this kid'." But it wasn't the thrill of the fight that had him hooked. It was the accountability – the sense of personal responsibility – that came with the sport.
"I remember I started training, they said do 10 pushups. I tried to sneak three. The coaches and the other boxers were like: ​'Do your 10!'" he exclaims with a laugh. ​"In boxing, you have to fight, you have to do your pushups."
His mum was initially apprehensive about his new hobby. ​"No one in her family had [boxed]. She only knew about Mike Tyson biting someone's ear off!"
Okolie started secretly spending his Mars Bar money on a gym sub instead. He trained and trained: Monday, Wednesday, Friday. Repeat. Monday, Wednesday, Friday. Repeat. Soon enough, still only 17, he landed his first fight. He's been on a winning streak ever since.
Okolie jacked in his part-time job flipping burgers at McDonald's in Victoria Station, laced up his gloves and started making his way in the amateurs. He qualified for the Olympics in 2016 and turned professional in 2017. He won his first four fights in first-round knockouts and started fighting on fellow Olympian and friend Anthony Joshua's undercard (Joshua's 258 Management company signed him in his first year). Despite her initial apprehension, Okolie's mum has stood by his side throughout the journey: ​"She's my number one fan!" he confirms.

Family means everything to Okolie and he's quick to point out that his proudest moments don't come from victory in the ring. ​"It's the family stuff. Doing up my mum's house – pride! Going to my little sister's school to give a talk and doing the big ​'that's actually my sister' reveal at the end – pride! Those are the moments that really hit home for me."
He pauses, now lying on his side in bed, pondering over the right word. ​"I don't want to use the word ​'role model'," he says, "[but] growing up, the role models we had that were doing well were either negative – the guys with all the cars, the jewels, the money, the girls, who were doing illegal stuff to get it – or they were footballers. And when they're footballers, you can't chat to them anymore. They've moved out of the area, they're in big houses, moving with different people."
Compared to big-time footballers – and compared to many boxers, really – Okolie is keeping it real. He's more than happy to have his picture taken with fans, but he wants to stop and have a chat with them, too.
"You'll see me on TV at 10 o'clock at night winning the fight, and by 12 I'm back in the area flexing with everyone. That's super important, man, because if it's not for my immediate friends, it's for their little brothers and sisters, or a little kid I don't even know."
Okolie's dipped his toes into music, too. In December, he walked out to his own track ahead of his fight with Jezewski. He made an announcement on Twitter straight after the fight: ​"Big sauce – I'm dropping my ring walk song ASAP." But it's important that any music he releases puts out a positive message as well.
"As much as I respect that everyone has their own journey, in rap especially it's like: ​'I used to sell drugs, or I used to be in a gang.' [But] I'm never going to talk about [gang stuff] because it's not my life. But I can talk about training, getting girls, going on holidays, all the flash things people like. The dramatisation of life. But [people] can say: ​'Oh, that guy did it legit.'" Head to Okolie's Instagram and you'll hear him spit bars on a snippet of an unreleased track Letter To Mum: ​"You know that you're the reason I'm the man that I've become," he muses. ​"Definition of a Black queen, nothing can break you."

He's sent his music to some of the rappers he's met over the last few years. At first, they were, he admits, a little reluctant to play it. ​"They were like: ​'Oh, but you're a boxer, we're used to people trying to rap and it's trash.' But when they play it, they all have the same reaction: ​'Oh hold on this is… [starts nodding head] this is OK!'"
People in sport are quick to ask whether Okolie's extracurricular activities are a distraction. He's having none of it. ​"They're a motivation," he states. ​"If I want to put a book out, people are going to care more if I'm a world champion!" Equally, he's bored of people telling him he should only be a boxer. ​"That's what they're comfortable with. They want to put me in that box. But, you know what, I feel like being a rapper, too. You know what, I feel like being an author. You know what, let's do an interview with THE FACE and bring sexy back!" he says bursting into laughter. ​"Why not?"
Just before the biggest fight of his life, Okolie is ready to hit that landmark and become Hackney's homegrown world champion boxer.
"That's something that'd be forever in history. Every time someone searches my name: ​'Former world champion, Lawrence Okolie.' That's a milestone that I must hit and I believe I will hit," he says emphatically. ​"But obviously I want multiple belts. I want to go down in history as Britain's best cruiserweight."
And after that? He's coming for the heavyweights, too.
Set Grace Becker Burnett Producer Rosanna Gouldman Photographer's assistant Marcus Jefferson Stylist's assistant Dan Richardson Special thanks to Forever Good London Cars and The Mildmay Club

More like this