6lack is ready for his next chapter
Since breaking through in the mid-2010s, the Atlanta-raised singer-rapper has specialised in icy tales of messy relationships. But on Since I Have a Lover, his first album in more than four years, he's showing growth – and a desire to talk more openly with the boys.

Taken from the new print issue of THE FACE. Order your copy here.

"I've definitely had my fair share of questionable relationships," says 6lack, who's calling in on Zoom one spring afternoon from Los Angeles. Even though his camera is switched off, you can hear him saying it with a gold-toothed grin. ​"Moments where I wasn't operating at my highest potential."
When the Baltimore-born, Atlanta-raised singer-rapper first turned up on the music scene in 2016, he was fresh out of a bad record deal and armed with a banger called PRBLMS, in which he quoted a text sent by an ex-girlfriend at the height of an argument: ​"I hate you, I hate you, I hate you, I hate you." The song was about a failed partnership with a woman he seemed to care for only half the time, delivered with a half-sung, half- rapped cadence that felt, at once, stoned and lucid, casual and relaxed. It was petty. It was unsympathetic.
It was also clever, in that it split the difference between what he didn't love about her and what he couldn't like about himself – his remoteness, his flightiness. Mostly, though, it erred on the side of her flaws; every ex is one bad memory away from becoming the villain in an R&B songbook. PRBLMS went triple-platinum and, with its nod for Best Rap/​Sung Performance, earned 6lack the first of his three Grammy nominations.
Despite his romance-channelling surname, the 30-year-old born Ricardo Valdez Valentine Jr. writes a lot of songs about heartbreak and detachment. His music often sounds chilly and jaded, his voice like stainless steel processed through film grain. He's beloved especially
by trap-leaning R&B fans who like their music downtempo and their musicians even more down: the kind of people who favour authentic dispatches from wounded souls with complicated and occasionally unsavoury romantic histories. 6lack's description in interviews of his style was not only matched but amplified aesthetically by the black-and-white cover for his 2016 debut album Free 6lack, also Grammy-nominated (Best Urban Contemporary Album), for which he sat nonchalantly on a bed next to a bear – a real one.
That chapter is closed, though. ​"We're in a new era," insists 6lack. At the end of March, the singer dropped his first album in more than four years, Since I Have a Lover. Even the cover art conveys a totally different mode: arms outstretched, 6lack looks peaceful, even hopeful. ​"I had dragged all my exes through the mud, so I ain't gotta do it no more," he declares on Fatal Attraction.
The album's title itself, too, is a reason for his absence. ​"I've been on this journey of healing and taking care of myself, in conjunction with having a lover."

Healing, in part, meant talking to a therapist and getting to the root of certain problems that had plagued him for years: illusions about his personality, patterns of bad communication, difficulty opening up. The pressure to make a continuous stream of art at the expense of his own well-being left him feeling depleted, and even though the music that came out of it was good, the result was that he was more tired, sad and removed than ever before.
"It's so easy to get caught up in just one part of who you are, especially if that part of you is thriving, and to forget there are other layers of you beyond that, beyond your art," he reflects. ​"Having somebody who could call me on my shit and really put me in my place, so to speak – that was a good incentive to get my shit together."
That somebody, for 6lack, is his partner, the 26-year-old soul singer Quiñ, aka Bianca Leonor Quiñones. She's featured on the album and is the ​"lover" of the title. He first came across Quiñ when a friend showed him a video of her singing; he was immediately enchanted. ​"She just felt so familiar to me. She felt like a friend. And the music sounded like something I could relate to." They've known each other since 2013, have been a couple for several years and, now, they collaborate on music.
Quiñ's featured on Since… song wunna dem, singing a duet about love and God and heaven over bright, blooming guitar strings. The record is full of these warm acoustic tones – a totally new sound for 6lack, who used to call his hazy songs ​"monochromatic". He learned to play the guitar during the pandemic, in part so he could make his own sounds from scratch instead of waiting for someone else's beats. ​"It was a way of confronting a stagnancy in my creative process," he says. It also ran parallel to his therapy session; both were about challenging the limits of his self- knowledge. ​"Just picking up something that would make me feel like a fish out of water, because I haven't sucked at anything in a long time," he adds, laughing.
Do you have different ideas about love than you did when you started making music?
I feel like I've always had a good understanding of what healthy love is and how it's supposed to be. But I think I've opened myself up to it more. I've been to therapy. And taking accountability for my actions has probably been the main thing that's helped me – not pointing at other people when things aren't going right in my life, or shying away from things I want to talk about when I can just take them head on. But I feel like I've always been a lover boy. I've always wanted to be in a good, healthy relationship. And I've always drawn inspiration from having a significant other. This time around, I get to look at where I'm at and say: this is what that feels like, this is what it looks like.
The turmoil and drama of a breakup inspires a lot of music. Is it easier to draw from heartbreak than love?
From personal experience, I do think it's easier to draw from turmoil and heartbreak. When you have a chip on your shoulder you always come out swinging and it's undeniable that that kind of music is really attractive for some people. So I would never discredit it, or say that it isn't productive, because it's nice to be able to make something beautiful from something that might not necessarily be beautiful. And I appreciate heartbreak for what it has helped me create in the past. But I'm on a mission to grow up in my life and in my music. Whatever season I was in, in 2016, isn't supposed to be the same season two years later. As time goes on, I have to allow myself to figure out new ways to create, because otherwise I'm just relying on something that, truthfully, is negative. I don't want to lean on that, because then it becomes a gimmick or a facade, like acting. For me, music has always been a marker of where I am in my life. And that's just not where I am anymore.
Did you set out to make an album which soundtracked that?
That was absolutely the intention. I wanted it to feel like my healing process, like my best day, or at least a day when I had the ability not to stay stuck in a bad feeling. It was about trying to figure out how to paint that sonically. Since I Have a Lover was me saying that I've been working on myself in conjunction with having a partner who inspires me to be better. And it's not even just about romantic love, it's also about finding any source of love in your life and drawing inspiration from it. Whether that's self-love, love with a partner, love of friends, love of your craft – those are all things I was trying to hone in on these last five years.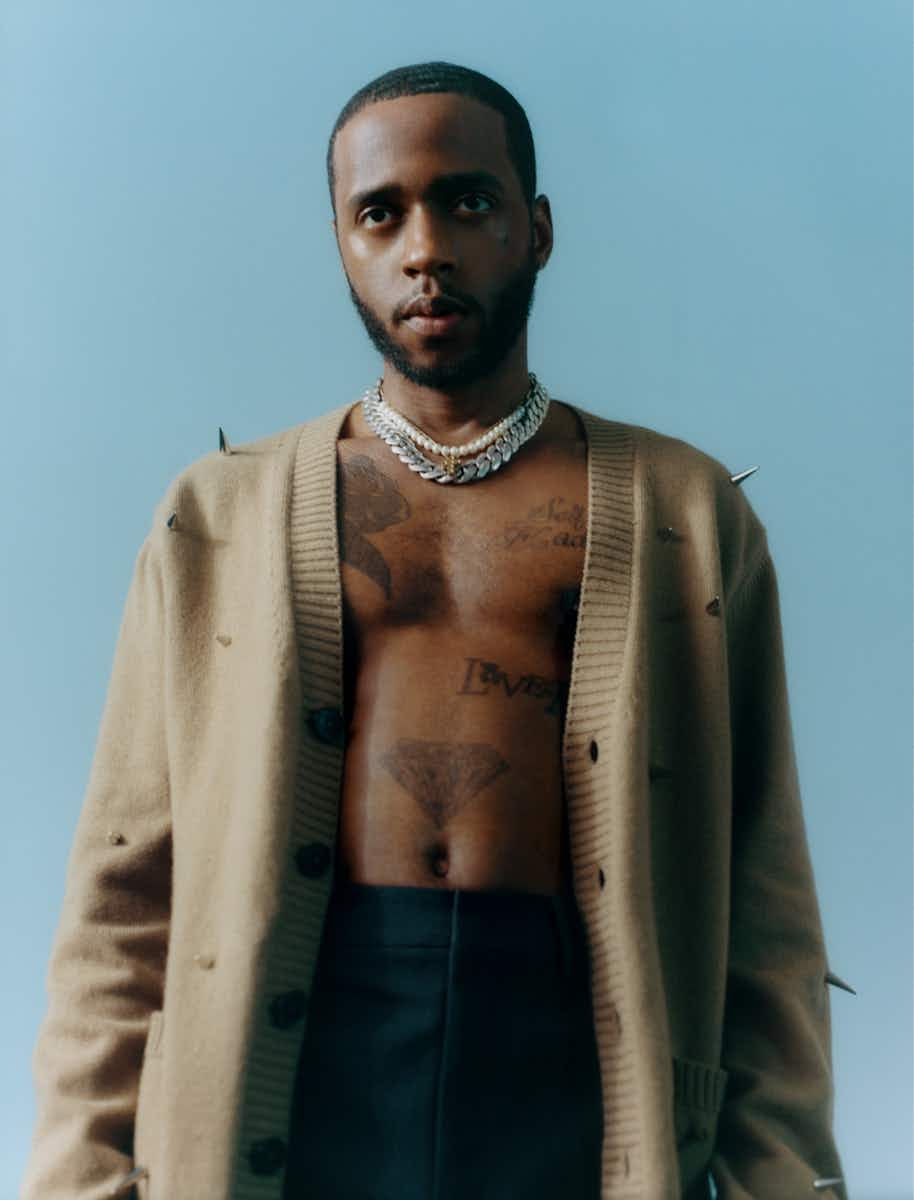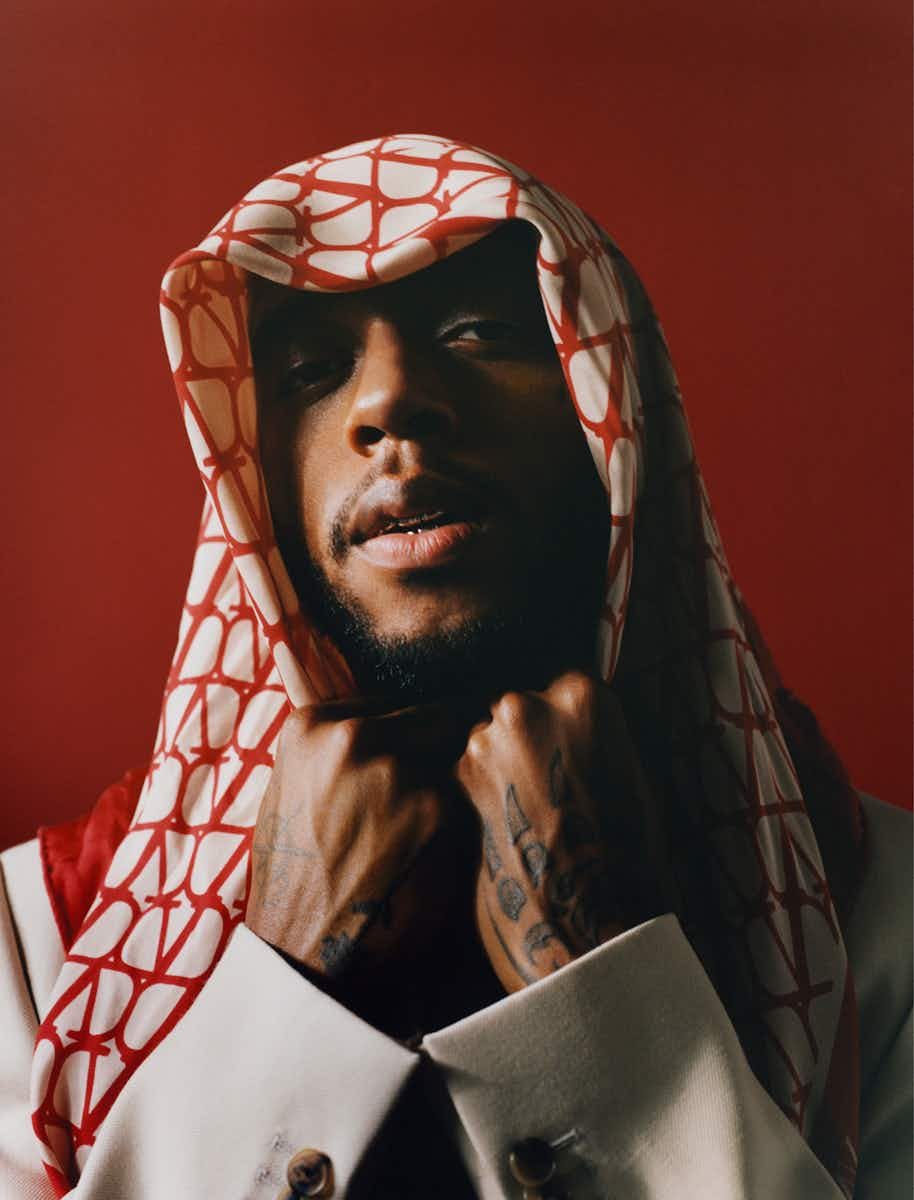 There's a trend among male R&B stars towards a specific ​"toxic" type. But, of course, it isn't new. Usher recently called his 2004 album Confessions ​"the birth of toxic R&B". You also have Marvin Gaye's Here, My Dear from 1978, which is an ode to alimony payments.
I don't think I've ever been that guy. I've gone through relationships that were obviously questionable, where I put it on wax and it sounds a little testy, it sounds a little ​"he's trying to flex a little bit". But all of those moments for me were lessons. Each of those moments was a stepping stone to get to where I am today. It was never about settling into a bad feeling and letting it rock for a whole project. We all have moments in our everyday lives where we aren't operating at our highest potential. I always want to be human enough to allow those things to come through in the music. I'm just a fan of honest music. If it's honest, as far as other people go, I'm not gonna critique it too much.
Some artists just have that quality to their voice that feels like healing: Al Green, Ella Fitzgerald, D'Angelo. You listen to them and it's like you've been cleansed.
D'Angelo, absolutely. Definitely Sade. One of my favourite writers is [Rihanna, Travis Scott and Frank Ocean co-writer] James Fauntleroy. A lot of his own songs, and a lot of other songs that he's written, just operate in a space that really made me want to make positive music – especially back in 2015 when I was still figuring out how to introduce myself to the world, stumbling on different Fauntleroy demos. Like you said, D'Angelo has that for me. Also Erykah [Badu], André [3000] during The Love Below era, and every single guest verse he's ever had. A lot of instrumental music, too, because sometimes words get in the way. There's this [London] group Kokoroko. I don't want to get the genre of music wrong, but it has a lot of jazz influence. Listening to their soundtracks just put me in a space to try to figure out, like, what's my version of this? And it doesn't have to be their specific sound – more like, how can I create this exact feeling that I'm getting for somebody else?
You covered Eykah Badu's On & On, from 1997's Baduizm, a couple of years ago, didn't you?
Yes, yes, yes.
Did she hear it?
Absolutely, she definitely messes with it. I feel like for me and a few of my artist friends, we grew up on Erykah. So Erykah is kind of this mom figure. And getting a nod from her was so reassuring to me. We text – not all the time, but enough for me to know that, if she didn't fuck with it, we wouldn't be talking. I know if somebody covered my song, and I wasn't too fond of it… I'd have to keep the texts down to a minimum.

Does your six-year-old daughter, Syx, recognise your music when she hears it?
Absolutely. Before she made full sentences, she could hear the first 15 seconds of a song, turn around and be like: ​"That's papa." Nowadays, she always knows. It could be on the radio, or a performance. A lot of the time now, I'll do heat checks with her for songs I'm working on. I'll play it and see what she asks me to rewind. Or if we're listening to something and she has a reaction, she always nods her head, or she does this thing where she's pretending as if she knows the words. But that's how she learns a song. I'll see her remembering the melody and act like she's getting the words, and then [she'll] be like: ​"Can you start it over again?" That's how I'll know it's good. If not, then it doesn't pass the test.
What does she like from Since I Have a Lover?
She actually has some background vocals on the title track, if you listen during the bridge. There are some ​"oohs" and ​"aahs" she did. That was just me in the studio when I was in LA, and she was in the room and was like: ​"Let me try." I said: ​"OK, all you gotta say is ​'ooh, aah'". And she did them on key. So that's for sure one of them. She loves [the song] Decatur. I think because it moves so much and it's super vibrant.
Did becoming a father change how you make music?
It just made me want to be a lot clearer in my music, and in my life. Because when a baby is asking you questions, there really isn't that much room for grey areas. A baby doesn't accept or understand ​"I don't know."

Earlier, you mentioned that Since I Have a Lover is about more than romantic love – that it's about finding love in all your relationships. Has that been hard for you? How do you express that love to your friends?
Most of the guy friends that I've had growing up, obviously we were close, and we always talked about a range of different things. And whenever it was dire, you could hit somebody to talk. But for everything in between, it was almost non-existent. I could be going through the death of a cousin or grandparent, or a heartbreak, and there are certain things that always felt a little bit off-limits, or like they wouldn't be understood or received in the best way. So you just kind of opt out. We spend a good portion of our adulthood opting out of those emotional conversations. And then we wonder why there's so much regression, and why people fall out. But as I've grown up more, I've been saying to my friends that we need to figure out how to have tighter circles in the same way that women have circles. Like, how they can come together at a sleepover, or over tea, or at a party, and they can communicate in a way that's leaning on each other. It's something we could take a lesson from. I'm learning not to shy away from encouraging my friends to be more vocal, more vulnerable, more expressive. Because it's working wonders for me in my life.
Are there certain qualities you look for in people you want to collaborate with on music?
Nine times out of 10, it's about how I feel about the person. It's not always the case. Sometimes, it's just that I like a song. Like, Calling My Phone with Lil Tjay [on Lil Tjay's 2021 album Destined 2 Win] was a moment where we had never met. It was just his A&R [who] sent me something. I liked the song, spent a few days with it, recorded it. But the majority of the people I work with are people I talk to on a regular basis. If the energy matches, if we can hold a conversation, if we can laugh about something, it makes the creation process that much easier.
Finally: are you working on any collaborations now?
Me and my partner are always working on something, not just musically, but also different events for the community around us. She has this marketplace thing where we bring in vendors and family and friends, and we can have a day where people can eat something that's good for their body, hear somebody perform and just be happy they left the house. Me and Jessie Reyez are working on a project, too. She's a really good friend of mine. JID and I are working on a collab project. The more cool people I meet, the more collaborations I'll make, because I'm never shy to work with other people. And I think that's partially why we make music anyways: to have community in what we do.

GROOMER Luisa Duran at The Wall Group set designer Heath Mattioli at Frank Reps TAILOR Loren production M.A.P and Connect The Dots EXECUTIVE PRODUCER Wes Olsen PRODUCER Zack Higginbottom PHOTO ASSISTANTS David Katzinger and Jeremy Sinclair STYLIST ASSISTANT Dre Romero SET ASSISTANTS Chad Loban and Dave Spacone PRODUCTION ASSISTANT Mateo Calvo STUDIO Dust Studios LA

More like this