Working up a sweat with Alewya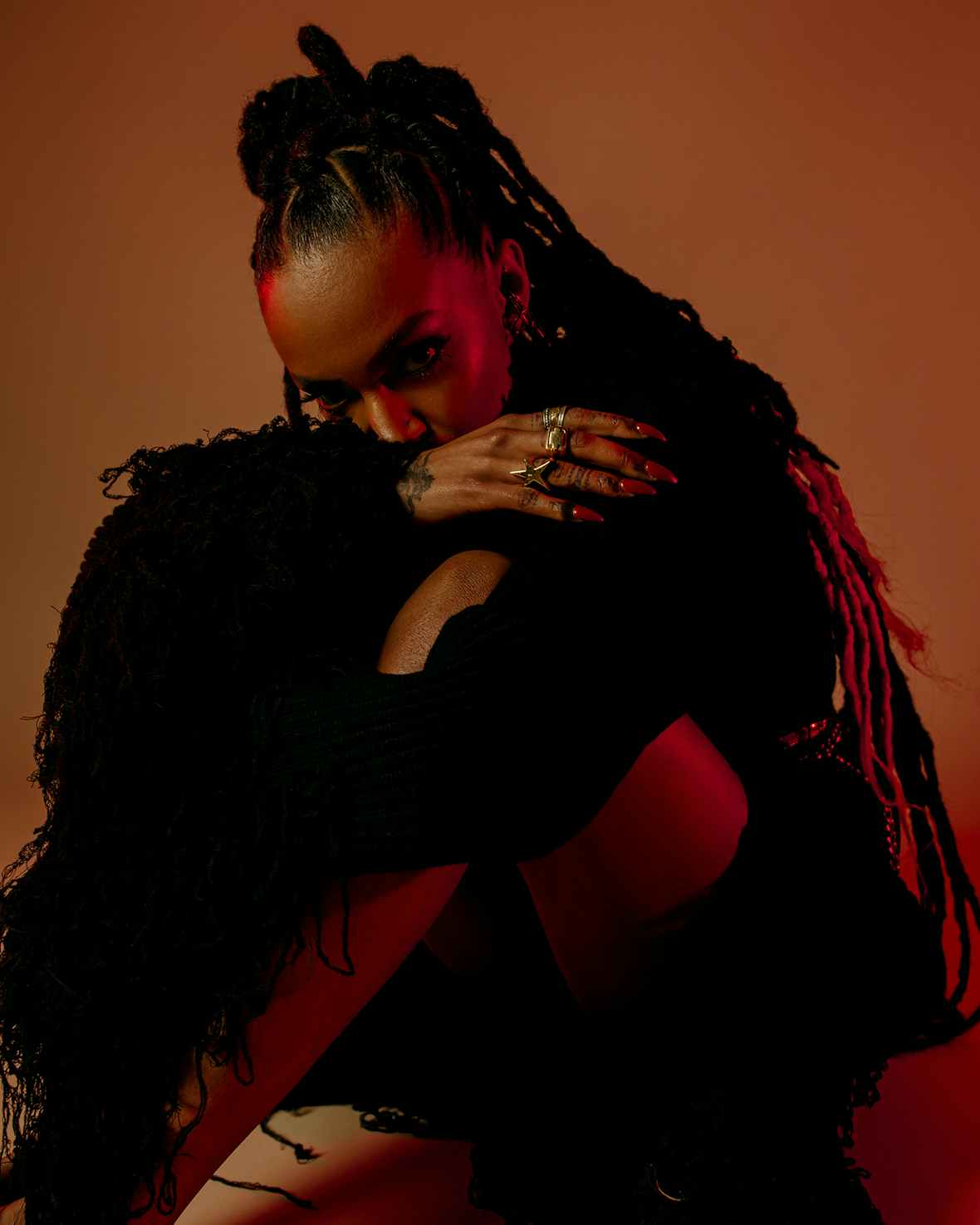 On the day of the release of her Honey Dijon-mixed club-ready track, Sweating, the rising 26-year-old musician talks us through her sonic roots.
Things are starting to go back to normal for west London artist and musician, Alewya. Like the rest of us, she's been in lockdown since March. But when we speak, she's sat in a car on the way to the studio. Mask on, of course.
"Thanks, have a good day," the 26-year-old says to her Uber driver, before apologising for interrupting the interview.
At the end of June, Alewya dropped her latest track, Sweating, after months of delays. The accompanying video, that sees Alewya bust sultry moves in an appropriately humid club, was shot in January and directed by Jack Bowden. Naturally, things kept getting in her way, so she decided to ​"let the universe come with the right time to release [the track]," she says, with a laugh.
The track is sexy. It's made for the club with its pulsating beats and breathy vocals, where Alewya commands listeners to ​"Keep sweating". It's about closeness, chemistry, catching the eye of a fittie on the dancefloor, feeling powerful, feeling yourself.
"I was definitely feeling myself when I made it," Alewya says. ​"I want people to feel themselves right now – we're all feeling a bit shaky!"
Born in Saudi Arabia, Alewya and her family were in transit before they moved to west London as refugees when she was five-years-old. Her mother is from Ethiopia and her older brother was born in Kenya. According to the musician, her mum moved simply for a better life – ​"that's literally it," she asserts.
"I'm very proud of my background, and I'm very proud of my generation. We're doing big tings, man – my mum is so proud. This is what she came to England for."
But when Alewya was in her teens her ambition was to move to the States, become a drifter and deliver pizzas. Her mum was horrified, quickly reminding her that she didn't move to this country so she could go off and do, well, that. The musician shrugged off her mum's reaction – she always knew she'd be alright.
By the time she reached 19, Alewya began experimenting with music and art. Armed with the influences of her upbringing – the Moroccan community down Goldhawk Road surrounding her home, visiting the local mosque, her Afro-Caribbean friends – she understood the many cultures that shaped up her area, which would later influence her multidimensional style.
Her sound is influenced by her Egyptian and Ethiopian heritage, too. According to Alewya she ​"sings like an Arabic person" and plays the guitar in the Arabic scale.
"That's how I like to make music, but it's not because I force it [in order] to hold onto my culture – it's just what I like," she says.
Right now, she's particularly into film soundtracks, and various DJ mixes are what's keeping her going. She lists a broad mix of influences: composer Nicholas Jaar, drum and bass DJ and producer Shy FX, jungle, Ethiopian music, ​"tribal shit". All of this comes through in her pulsating sound.
Today sees the release of a Honey Dijon remix of Alewya's Sweating. Naturally, it's an instant floor filler. Having teamed up with the superstar DJ, Dijon's signature funky house grooves play in tandem with Alewya's commanding lyrics and it will leave you wanting more.
Alewya is as happy as Larry with the outcome, but how does she feel not being able to, well, party?
"That's my pain right now," she says, letting out a breathy sigh. ​"I don't know why I'm doing this – I'm hurting myself and everyone else!"
Ever the optimist, Alewya urges you lot to stay positive. ​"I believe we need to visualise partying for it to come back," she says. ​"I don't want to keep seeing trauma after trauma, or else it'll just keep happening. We need to visualise and use our imagination to bring the party to us." Fear not, Alewya, we're visualising it right now.
Sweating and the official Honey Dijon remix is now available on Spotify and Apple Music.

More like this