You need to see these sets at All Points East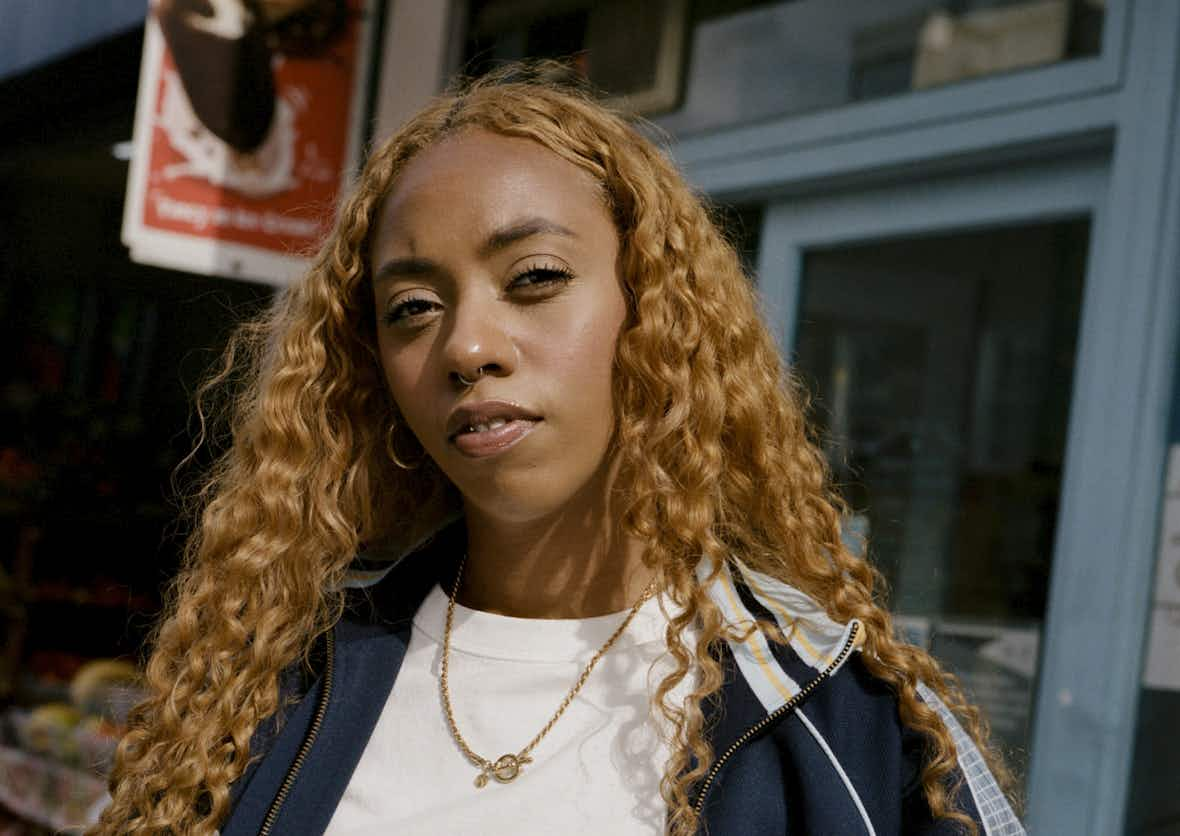 This year's APE is piled high with some of THE FACE's favourite acts. We've swiped through the lot and chosen five of the biggest catches, just for you.
Festivals in the capital hit different. Sure, it's nice to head into a field in some sort of ‑shire and roll around in some green hills, but it's also quite nice not to have to get onto a perspiring shuttle bus, lose your signal and end up sobbing in a tent. A day fest in the Big Smoke is easy access, a great segue into an after party and, naturally, getting twenty minutes of shut-eye on a sofa somewhere in East.
On that note, full marks to All Points East. It's got major headliners, buzzy bands on the rise and top-notch selectors. The double decker weekender has only been around since 2018, but is renowned for bringing some of the finest acts around to Victoria Park, diced up over five ticketed days. It also gives back to the local community with the NBHD scheme, four free days of craft beer, outdoor cinema, family games, art and yoga for some lovely organised fun between the music. Their Summer Sessions with Ray-Ban have warmed us up nicely; now we're ready for the main event.
If you're down but not sure where to start with the insanely stacked line-up, we've distilled the spirit of the festival down to just five must-see acts.
When? Friday 19 August
You know that feeling where you're trying to get through an actual turnstile but you get stuck and there's a mega queue beside you? Baltimore-based band Turnstile create that kind of sweaty panic, with hardcore shreds layered atop roared vocals and frenetic work behind the kit. Watch APE go ape and lose a few pairs of shoes in the process.
The junglist who's going to be massive
When? Friday 19 August
Sorry not sorry – we'll talk about Nia Archives until the crowds come home. A staunch favourite of THE FACE, the jungle revivalist makes rollers and steppers for prime time moments and big afters sessions. Catch her fresh from her stonkingly good Radio 1 residency.
One of the best UK rappers out there
When? Friday 19 August
Knucks deserves to be mega big. The South Kilburn rapper brings lyrical prowess and slick charisma to everything he does, including his recent album Alpha Place, which peaked at Number Three in the UK Album Chart. Expect from-the-heart bars, big beats and – fingers crossed – a special guest or two.
When? Thursday 25 August
Bunny Is a Rider aka Caroline Polachek is one of pop's most interesting artists, slap bang at the vanguard with her futuristic sound and enviable art direction. She's been all over recently – from supporting Dua to hitting up Lollapalooza and Glasto – so her APE set will be honed for big crowds and full of moreish alt-pop bangers.
The queen returns to the UK
When? Saturday 27 August
If you're heading to All Points East on Saturday you'll likely have already circled Charli XCX​'s name in oversized Sharpie. Just in case you somehow missed her, though, she's playing before James Blake and Disclosure and set to showcase her bops from this year's smash hit Crash. Forget the hazy memories of Platty Joobz — this is a celebration of our actual queen.
Listen to THE FACE's All Points East playlist on Spotify