Ariana Grande makes a powerful return to the UK stage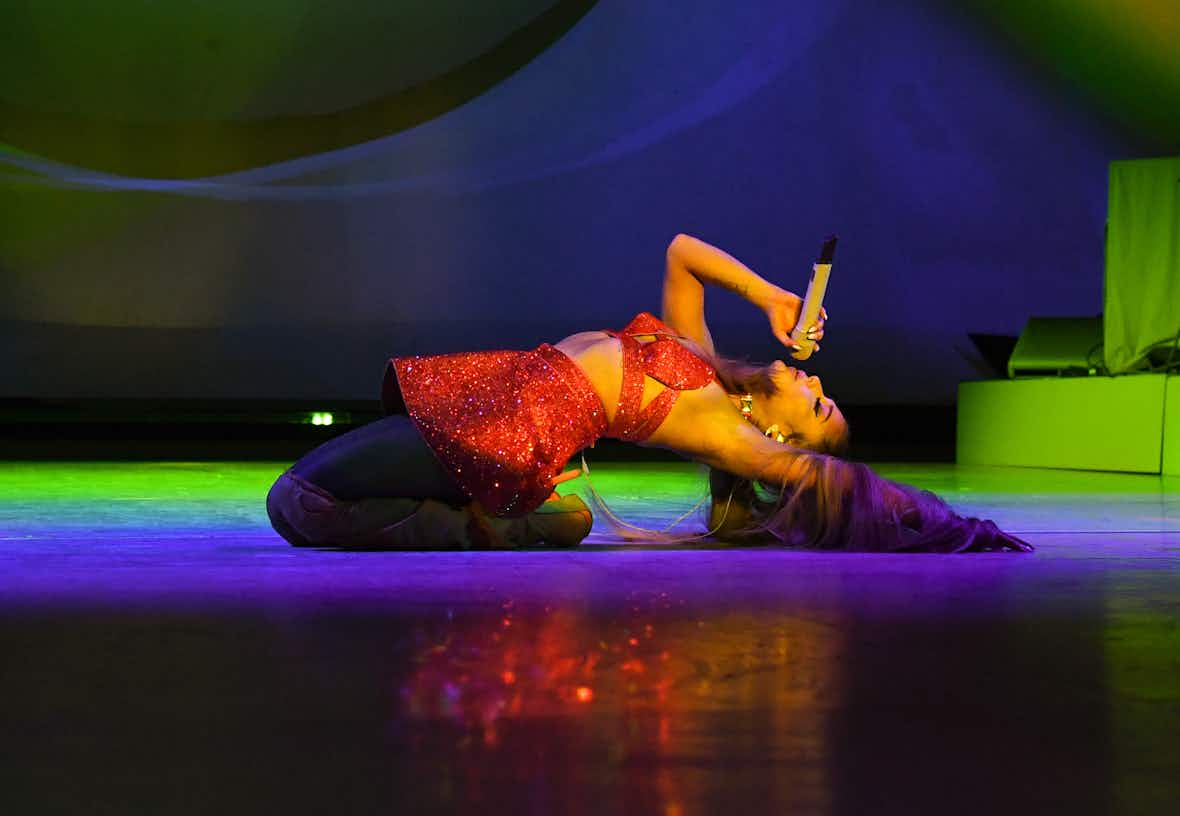 Review: At the first date of the Sweetener tour, it becomes clear that Ariana's a pop legend in the making.
Rating: 4/​5
On the first of three nights at London's 20,000 capacity O2 arena, parents, teens, and Arianators older than Ari herself gather to witness the opening show of the Sweetener world tour. Although each review will probably mention that this is the first time she's returned for a major UK tour date since a suicide bomber targeted her 2017 Manchester show, it's never explicitly mentioned by the pocket-sized superstar. However, the memory of the tragedy is felt with a clear bag policy and tight security.
Ariana opens with Raindrops (An Angel Cried), exercising a voice so celestial the hairs raise on the back of your neck, before reprising the Last Supper-style choreography seen at the VMAs for the euphoric God is a Woman. With minimal crowd interaction, she breezes through a mix of instant classics off the Sweetener and the closely-followed Thank U, Next albums. The impressive stage design takes us to space for Nasa and plays a heartwarming selection of her childhood performances filmed on grainy VCR footage.
There are still sprinkles of creepy sexy baby vibe Ariana's sometimes flaunted: one of the final interludes sees the singer croon that ​"her heart belongs to daddy" while the father in front of me shifts uncomfortably. (Just a few years ago, I didn't like Ariana Grande. I was put off by this aspect of her persona, which felt like it had been intentionally engineered: sweet and cute and therefore relatable to young teen girls, but also sexualised enough so that their dads won't mind chaperoning them to her concerts.) However, a lot has changed since then, and the singer has mostly come to embody admirable resilience and good-natured humour.
By the time the set reaches the final medley – which includes Into You, No Tears Left to Cry and Thank U, Next – it dawns on you just how many bangers Ariana has belted out in recent years. She's clearly still healing from the traumas and troubles in her personal life, but at this point in time, we're watching Ariana Grande cement her status as a pop legend.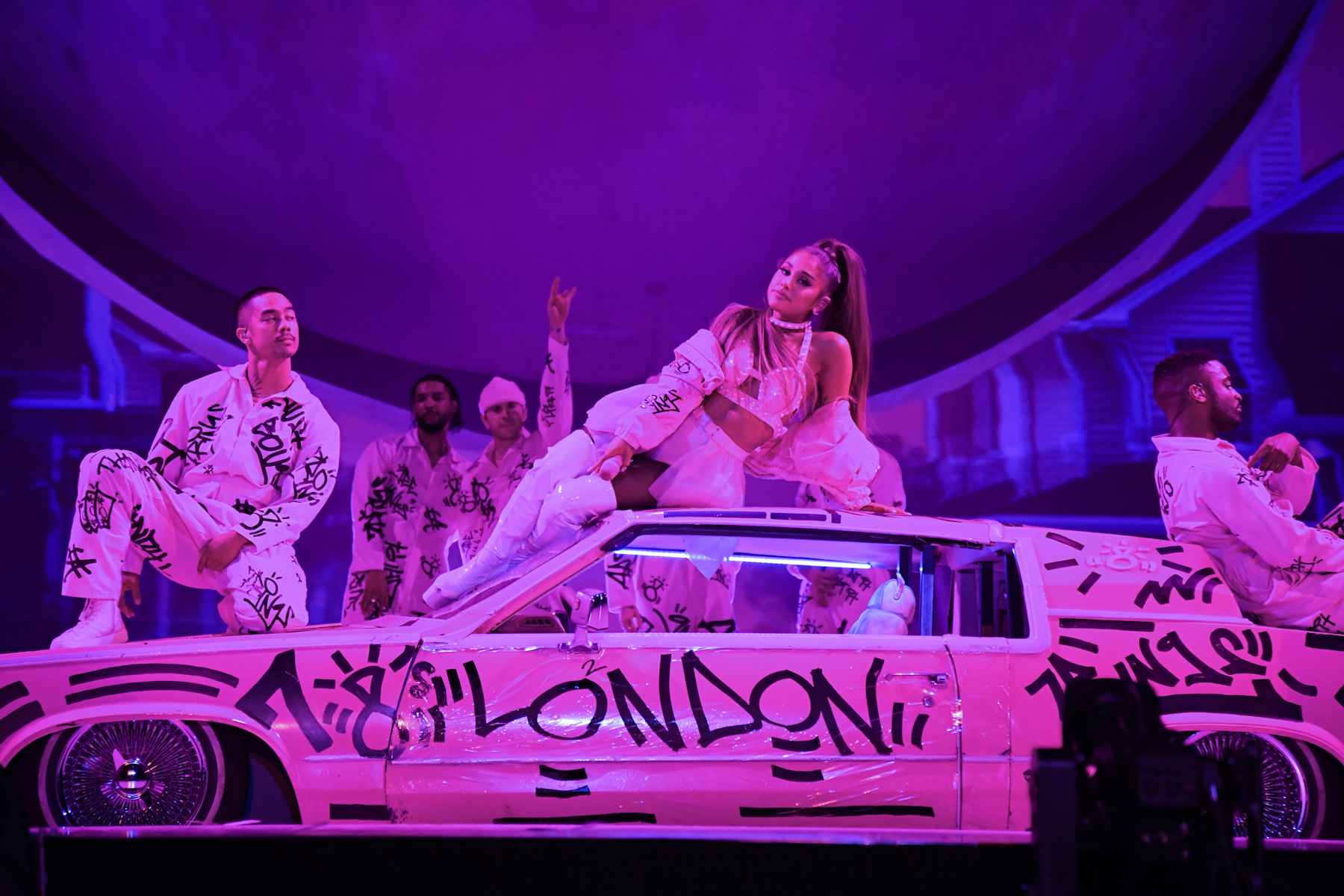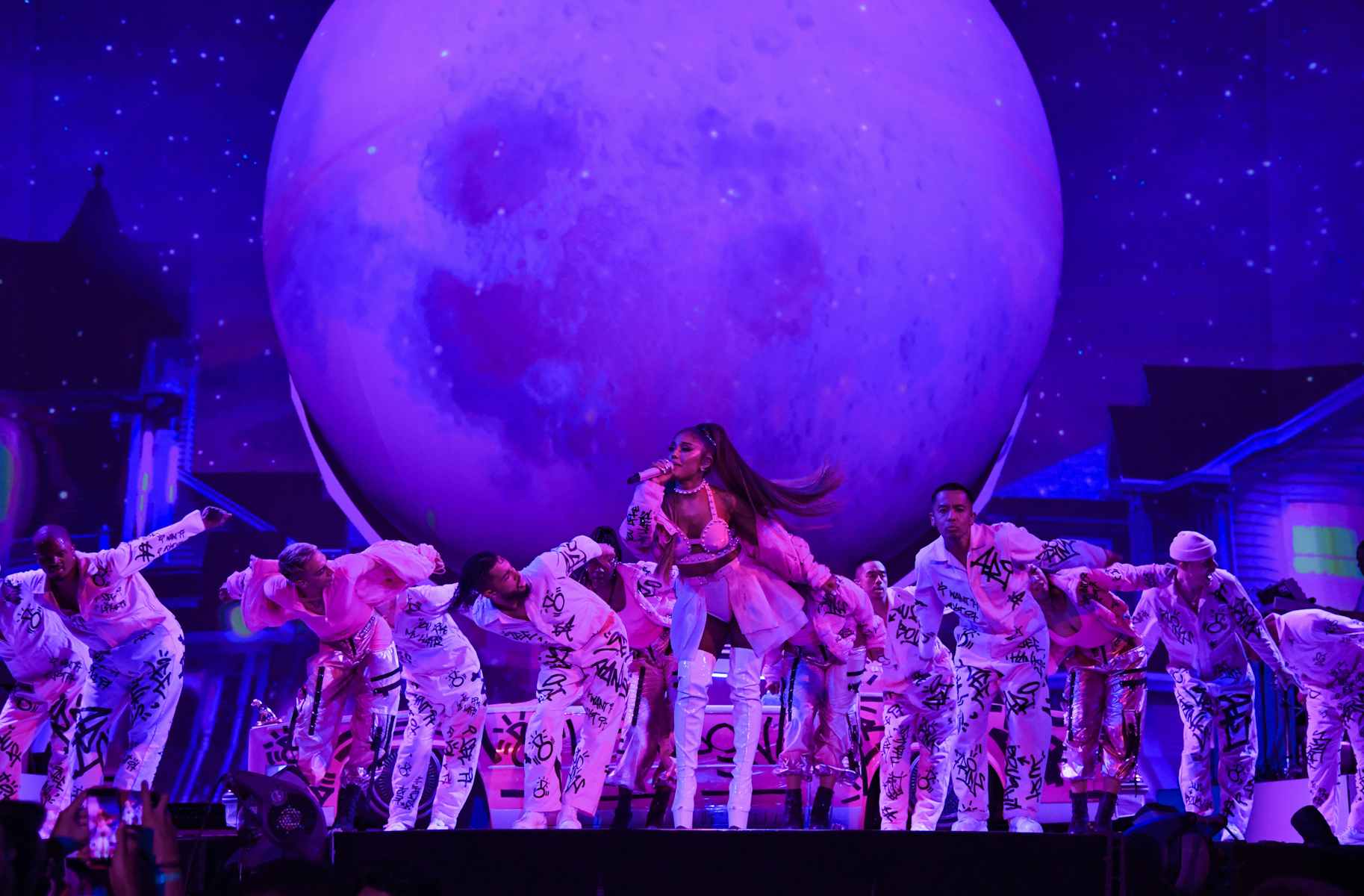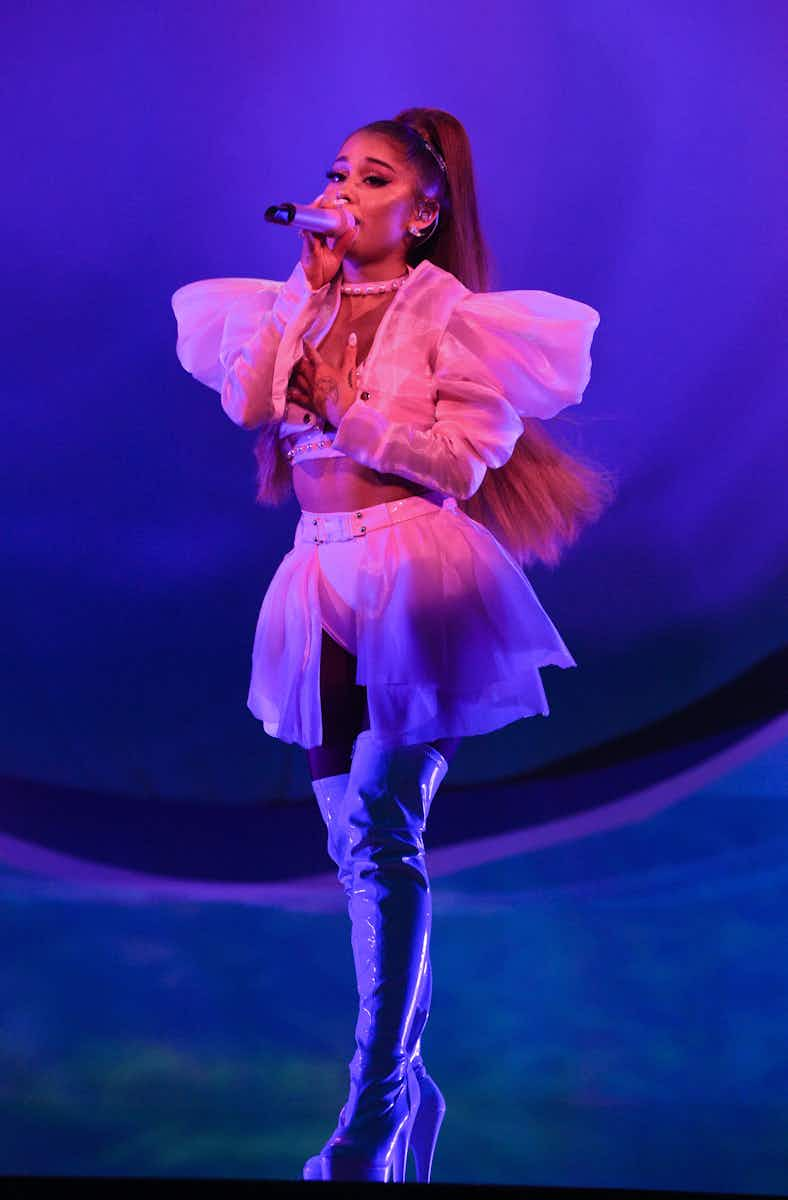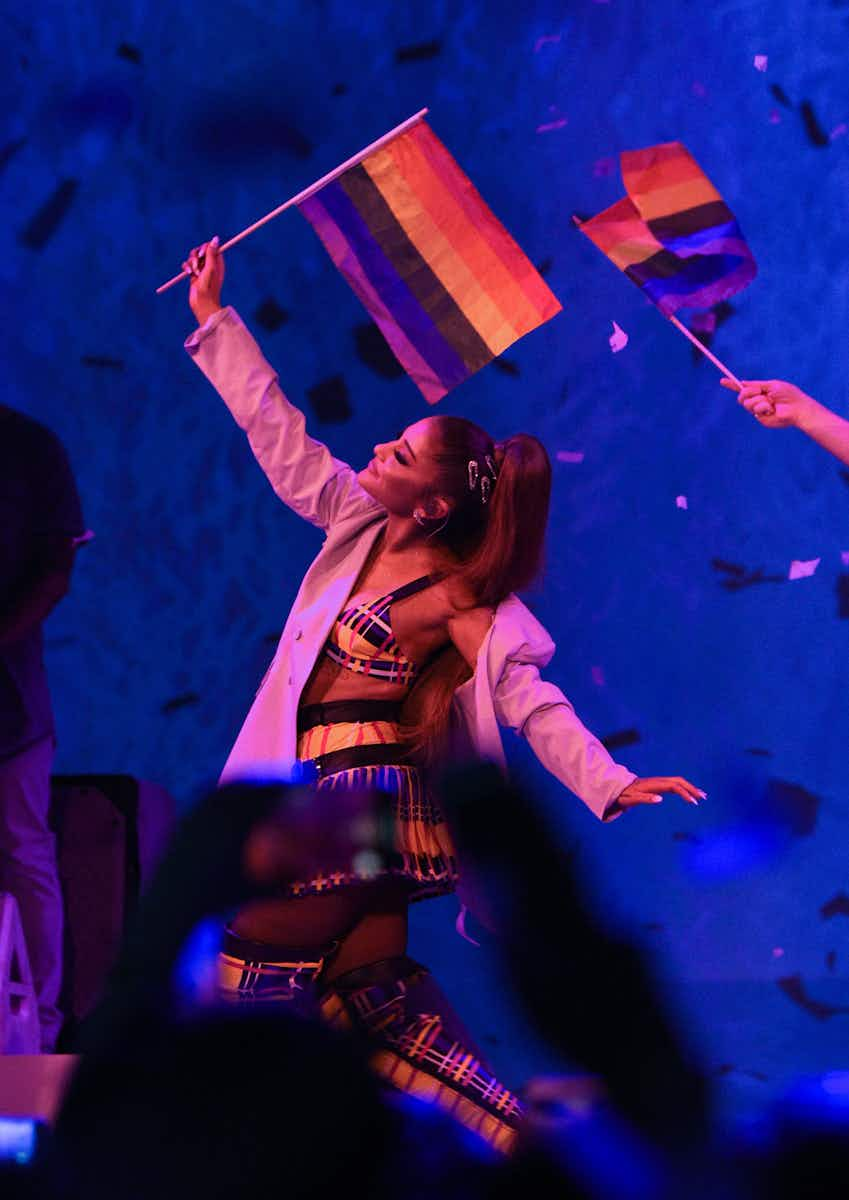 More like this