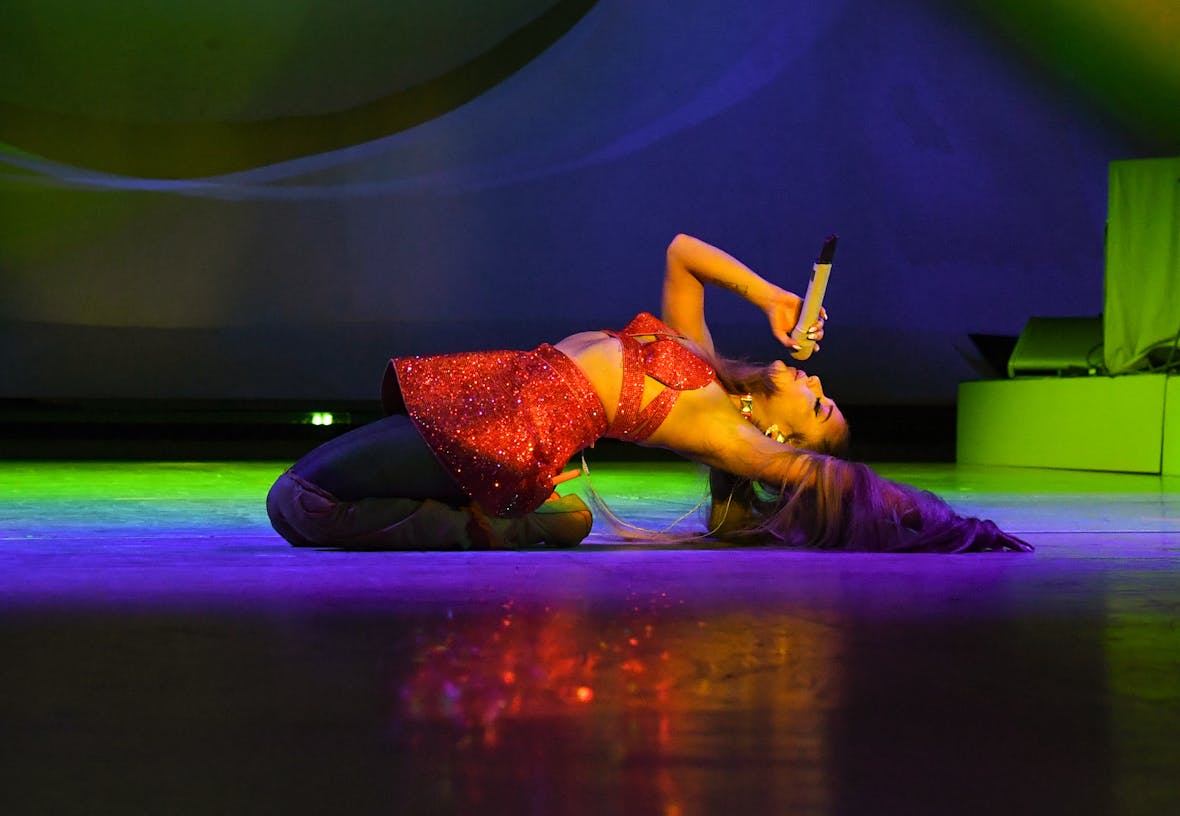 Ari­ana Grande makes a pow­er­ful return to the

UK

stage
Rat­ing: 4⁄5
On the first of three nights at London's 20,000 capac­i­ty O2 are­na, par­ents, teens, and Ari­ana­tors old­er than Ari her­self gath­er to wit­ness the open­ing show of the Sweet­en­er world tour. Although each review will prob­a­bly men­tion that this is the first time she's returned for a major UK tour date since a sui­cide bomber tar­get­ed her 2017 Man­ches­ter show, it's nev­er explic­it­ly men­tioned by the pock­et-sized super­star. How­ev­er, the mem­o­ry of the tragedy is felt with a clear bag pol­i­cy and tight security.
Ari­ana opens with Rain­drops (An Angel Cried), exer­cis­ing a voice so celes­tial the hairs raise on the back of your neck, before repris­ing the Last Sup­per-style chore­og­ra­phy seen at the VMAs for the euphor­ic God is a Woman. With min­i­mal crowd inter­ac­tion, she breezes through a mix of instant clas­sics off the Sweet­en­er and the close­ly-fol­lowed Thank U, Next albums. The impres­sive stage design takes us to space for Nasa and plays a heart­warm­ing selec­tion of her child­hood per­for­mances filmed on grainy VCR footage.
There are still sprin­kles of creepy sexy baby vibe Ariana's some­times flaunt­ed: one of the final inter­ludes sees the singer croon that ​"her heart belongs to dad­dy" while the father in front of me shifts uncom­fort­ably. (Just a few years ago, I didn't like Ari­ana Grande. I was put off by this aspect of her per­sona, which felt like it had been inten­tion­al­ly engi­neered: sweet and cute and there­fore relat­able to young teen girls, but also sex­u­alised enough so that their dads won't mind chap­er­on­ing them to her con­certs.) How­ev­er, a lot has changed since then, and the singer has most­ly come to embody admirable resilience and good-natured humour.
By the time the set reach­es the final med­ley – which includes Into You, No Tears Left to Cry and Thank U, Next – it dawns on you just how many bangers Ari­ana has belt­ed out in recent years. She's clear­ly still heal­ing from the trau­mas and trou­bles in her per­son­al life, but at this point in time, we're watch­ing Ari­ana Grande cement her sta­tus as a pop legend.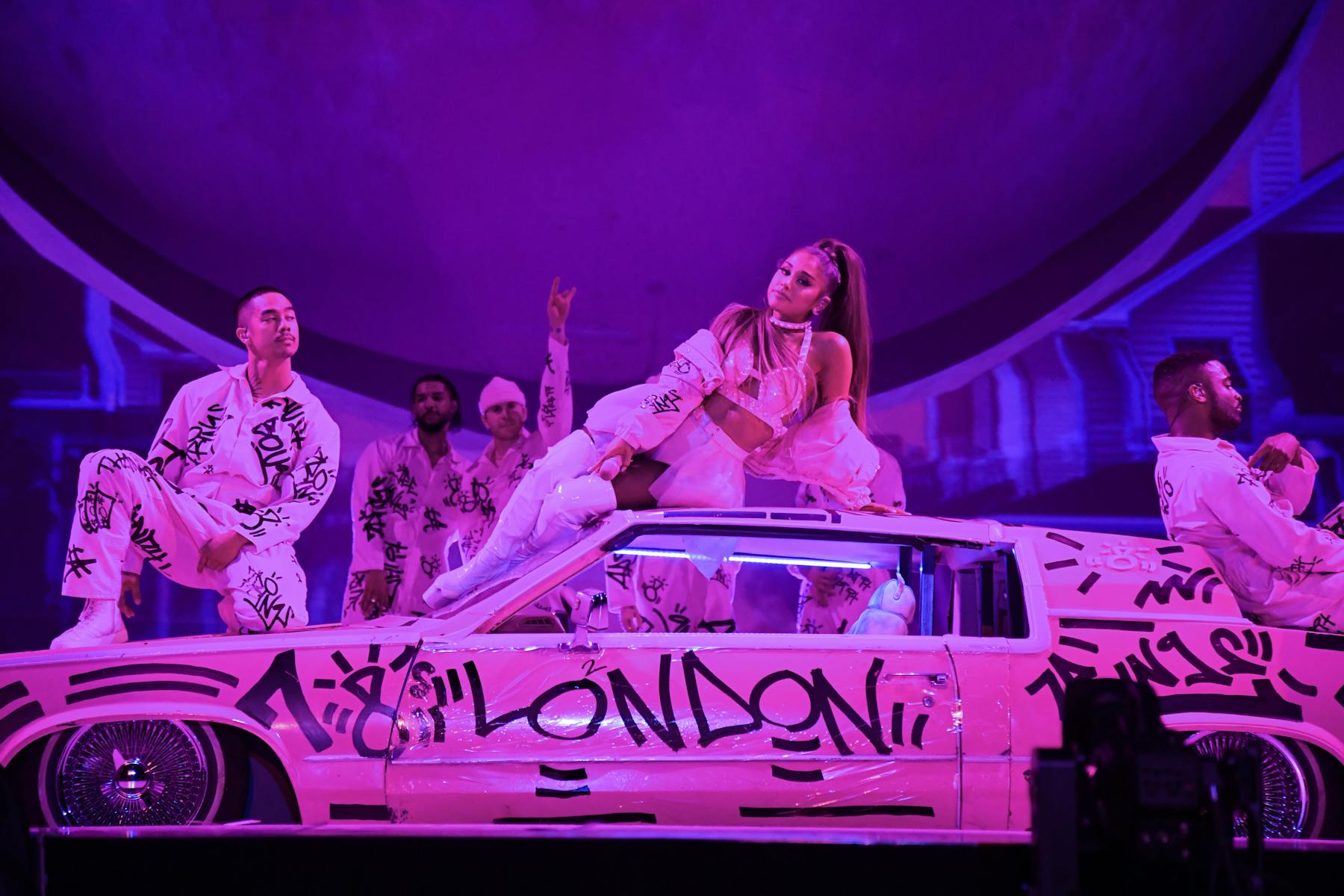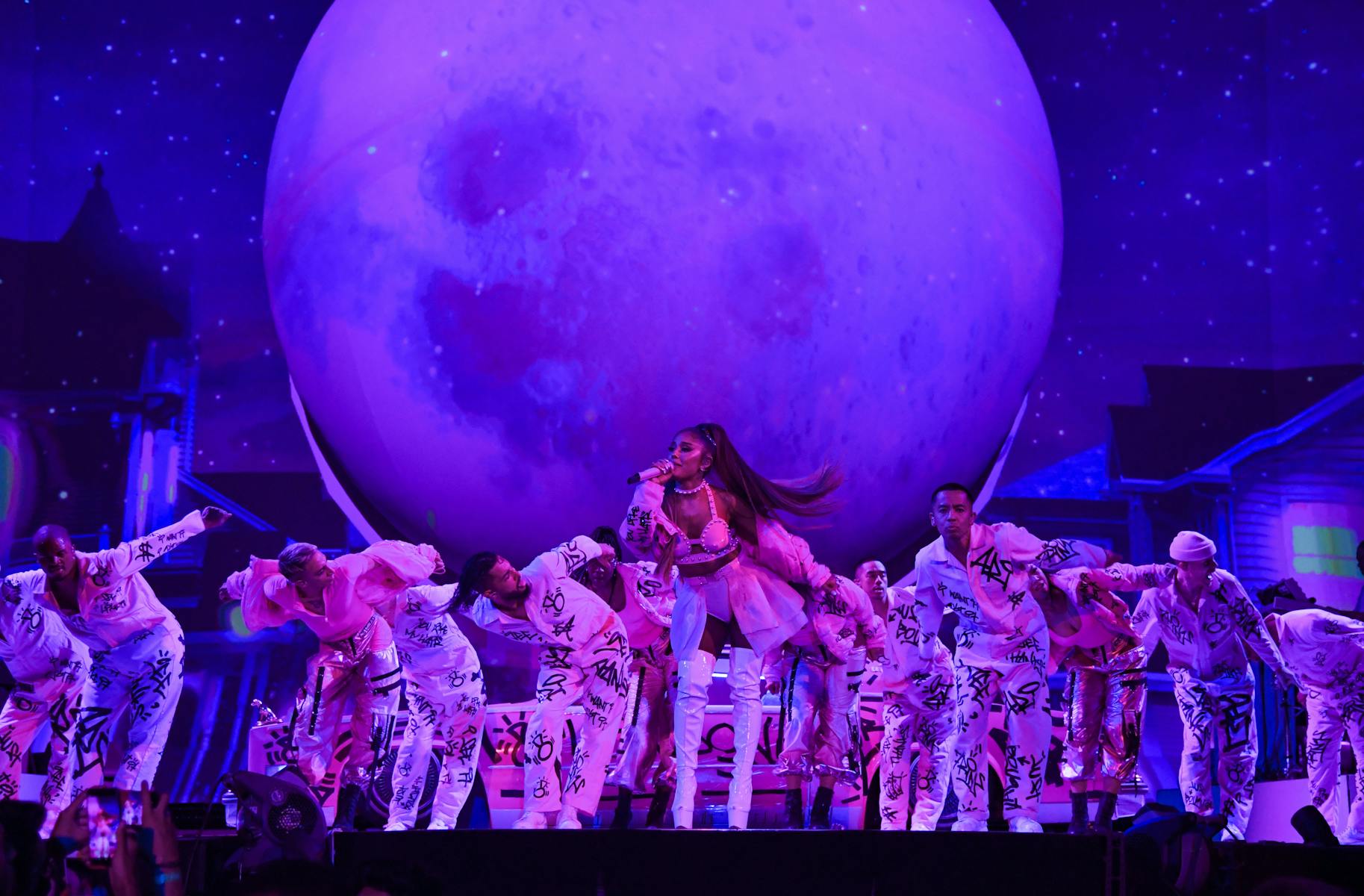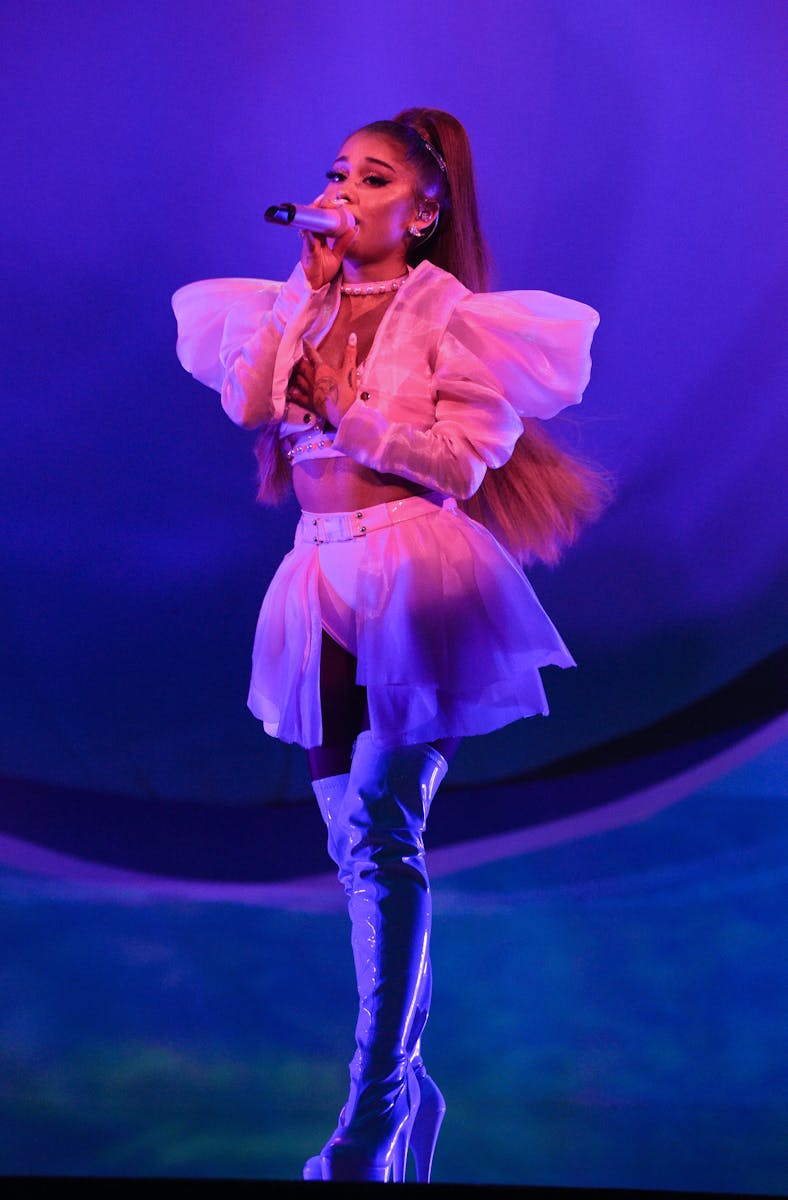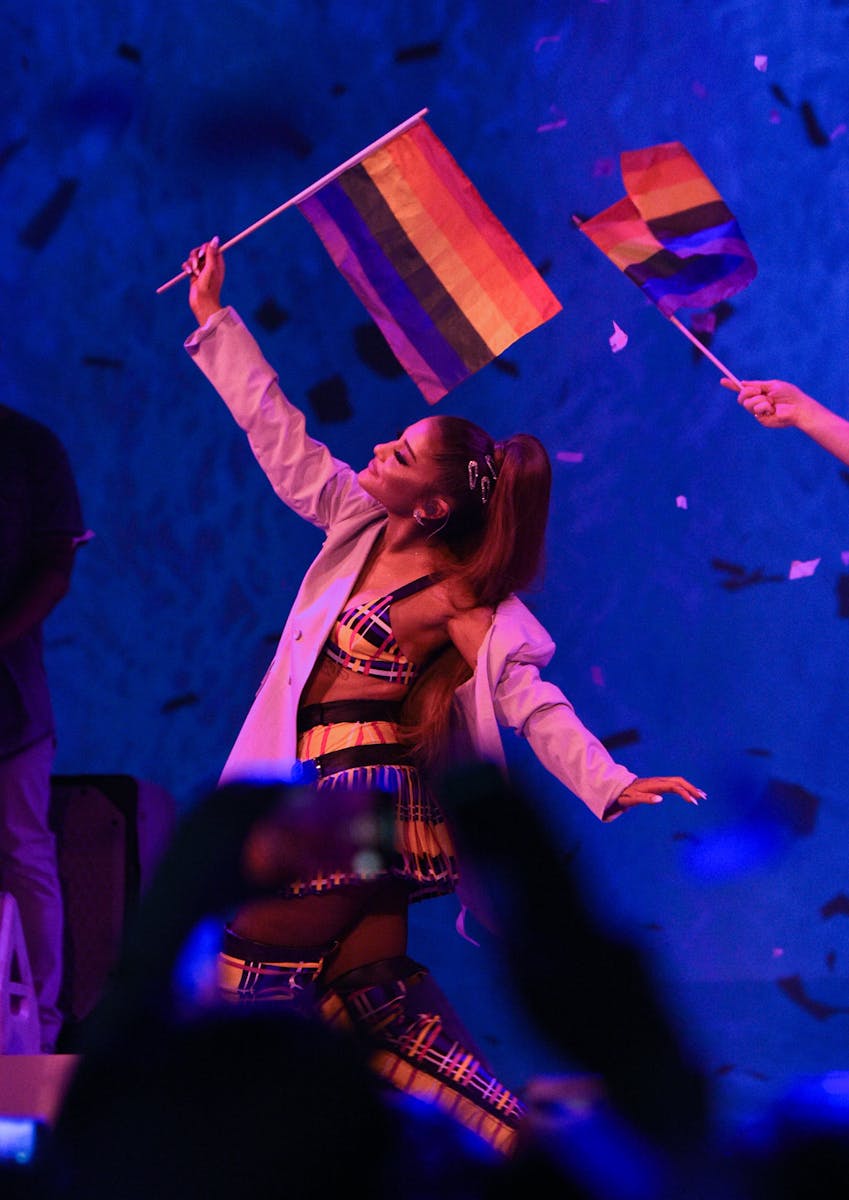 ---