Baltimore's creative underground: curated by Abdu Ali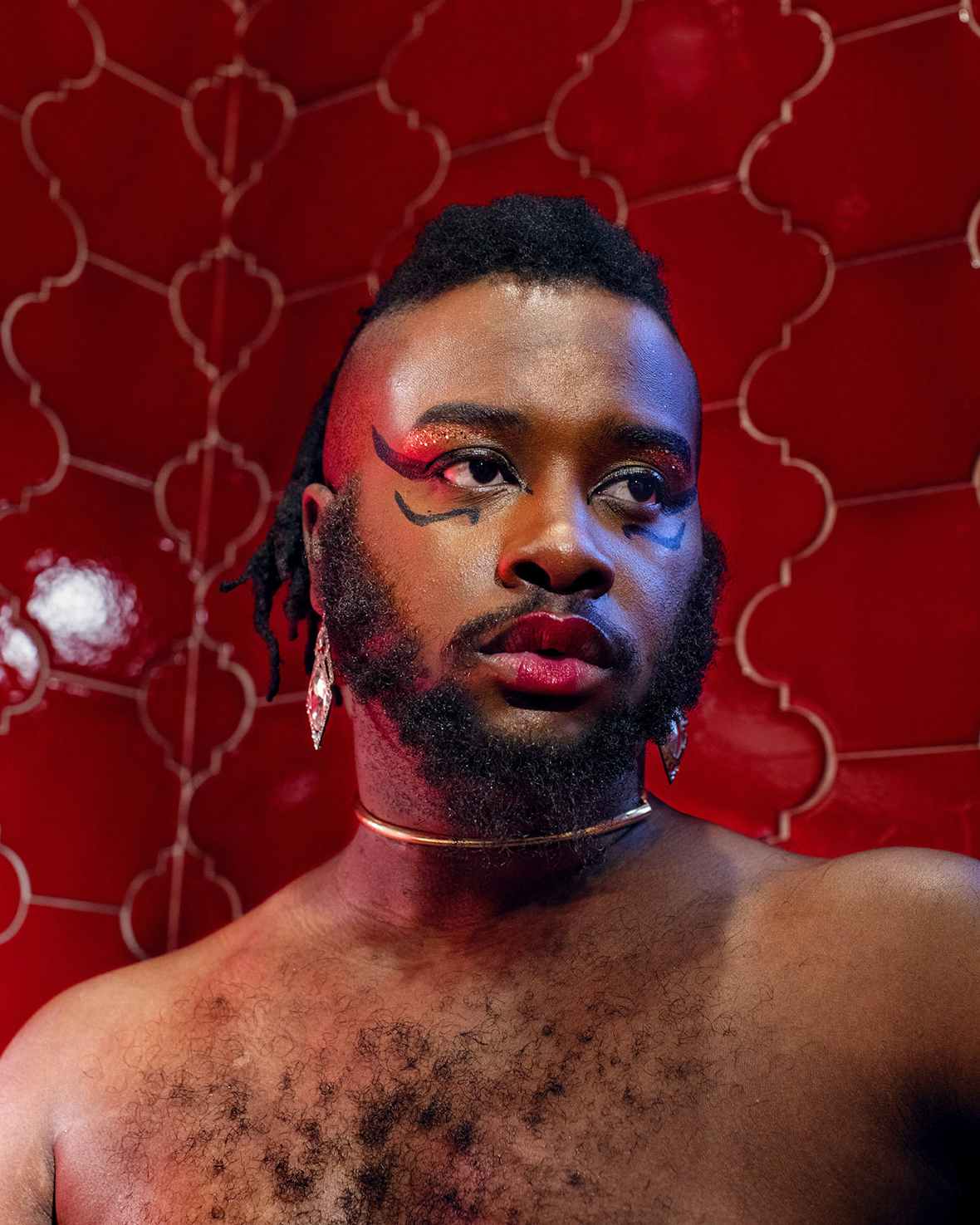 The Afro-futurist, butch femme rapper talks to The Face about some of the city's most inspiring musicians and artists.
"From democracy to gender to sexuality – everything must be destroyed in order for us to start a new way of co-existing as human beings. And that's where I see my music ending up in like 3000AD," Abdu Ali announced last year.
The Baltimore artist's thrust for change echoes that of earlier Afro-futurists who sought liberation through art – from Sun Ra, to writer Octavia E Butler. As a founder of the cult party Kahlon, Abdu created an underground space for musicians in their hometown which attracted guests like serpentwithfeet, Princess Nokia and LA-via-Baltimore art rapper JPEGMAFIA. "[The underground scene] was very heteronormative, exclusive and segregated, and I wanted to break and disrupt that and to create a space for what I thought was the future of music culture in Baltimore," Abdu tells me over the phone. ​"And it really changed the climate here because before then a lot of black alternative artists didn't feel like they had a space."
Released a year after the death in police custody of Freddie Gray, Abdu Ali's debut mixtape MONGO seared with rage, fusing Baltimore club, avant-garde hip-hop and punk. On their debut LP Fyah, which features JPEGMAFIA, Abdu explores what they call ​"the seeds of my fire" – from the subwoofer vibrations of B'more club and the Ha Dance stabs of contemporary ballroom tracks to the rhythmic assault of local marching bands and the communal sounds of the gospel church. The fiery album finds Abdu ​"interrogating ideas of black and queer identity by promoting liberation from oppressive ideologies".
After Kahlon came to an end in 2017, Abdu Ali went on to create drum BOOTY: a podcast for black creativity and social dialogue which has hosted the likes of of artist-archivist Angela N. Carroll, Baltimore Trans Alliance's Jamie Grace Alexander, photographer of the uprisings Devin Allen, and poet and social justice advocate Tariq Toure. As for the Baltimore music scene, Abdu is excited by the possibilities for its future. ​"I think it's popping right now and beautiful to see new people coming through all the time like Shordie Shordie, Lor Choc, Kotic Coutore, Pangelica, YTK, Ghostie, Miss Kam, 4kmicheal. I think people are tired of New York and LA and they want to hear music and to learn about the culture from a different region and perspective. So people want to know what's going on here."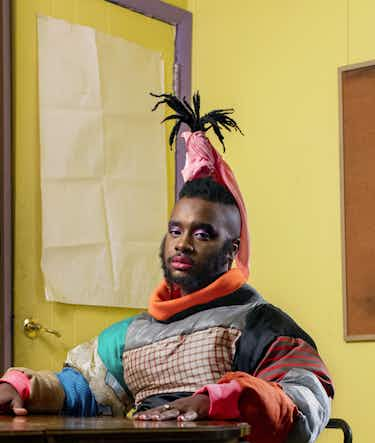 I think he's one of the best music composers in Baltimore. He's been deep in the underground music scene here for a minute too. His music has an avant-garde minimalistic neoclassical vibe. It's so lush and soft. Whenever there is a chance I book him for one of my shows in Baltimore. His latest body of music In the Mouth of Sadness (Ugly Nigga from Heaven) is honestly one the best Baltimore albums of 2019. He's a multi-instrumentalist too. Just really on point with the music. He's a Gemini so it makes sense!
An amazing hardcore rapper with a punk attitude. She performed at this emerging rap centred showcase and party within underground Baltimore music culture called ​'808s'. She had an incredible presence and shredded the fuckin' stage. It was really refreshing to see another rapper in my city rage on stage because so many rappers are too cool to turn it or be doing all this fake mosh pit BS. But Kahlo is the real deal. She got the juice and I see her being a superstar.
Bilphena is really a real ass person. Like I know mad people say that about a lot of people, but she is the real deal. She knows how to read oppressive ass BS down to the T and can back her shit up with her work! She's an organiser, and poet who is one of Baltimore's golden voices when it comes to restorative justice and womanism. I truly fell in love with her when I heard her read her poem when the enemies come from her book, teaching gold-mah how to heal herself, where she speaks on how black girls' bodies are often targets of violence. She wrote in a way that is clear and visceral.
A lot of people might be surprised by this but I rarely hang out with other musicians. I find myself fanning over a lot of painters these days and I honestly think we're having a black artists renaissance in the states right now and I am loving it. So Jerrell is one of those painters I stand for in Baltimore! He just gets black life so right and so casual. I feel like he's on the Toni Morrison train of making sure to leave out the white gaze in his work. Everytime I see his painting I just smile and it makes me feel like I'm going through one of my grandma's photo albums. The colours, the poses, the emotion is so familiar it makes me emotional.
I don't even know what to say. I can't put into words how much I love Faith's photography. She caught my attention while she was attending MICA (Maryland Institute College of Art) and I saw her work on Instagram and gasped. The colours, the flesh, the particularities (she's a Virgo) of her work grabs your attention like the snow on a mountaintop seen from a distance, ya know? Her work is super pro femme, black skin affirming, and is visually edible like your favourite fruit. She's gonna do big things in photography as she already is. She doesn't know but she's one of my art Baltimore children that really inspires me.

More like this