Monthly mix roundup: frenetic footwork, niche grooves and Accra's new radio station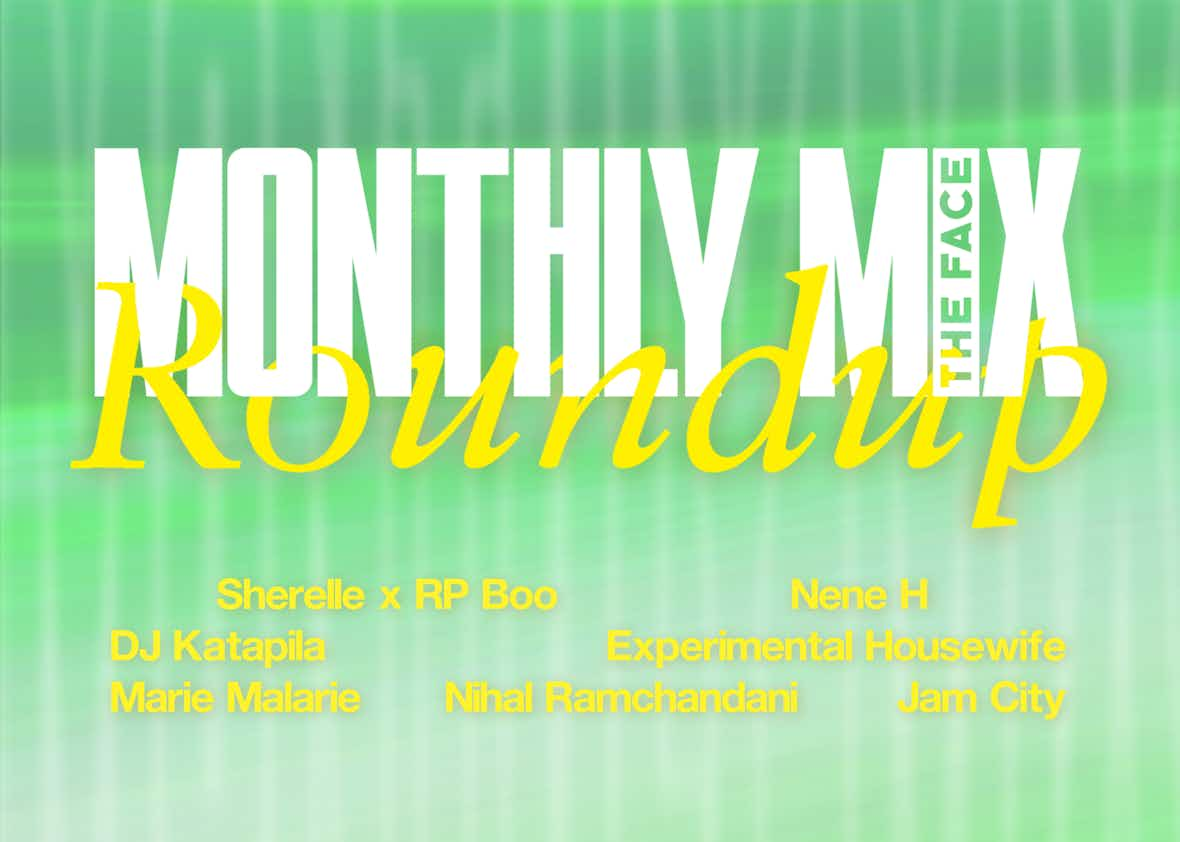 Chal Ravens' column collects the best DJ mixes and sets that have dropped in recent weeks.
Despite its short length, February was over-stuffed with mix magic from around the world. Highlights from the last four weeks include a Ghanaian legend popping up on a new radio station in Accra, two icons of the footwork-jungle axis getting together for a boundary-pushing B2B, and a stunning experiment in 180 BPM acceleration.

We also enjoyed a New Year spread of goth-friendly party tunes, an hour of rave euphoria from queer East London, the first of a new radio residency from pop chameleon Jam City, and a dreamy four-hour set from one of America's underground treasures. Waste no time, get stuck in!

Sherelle B2B RP Boo – Unsound Podcast 79
Two irrepressible characters from the global jungle-footwork axis joined forces at Unsound festival in Krakow last year for a set of breathless blends at very high speeds. Over from Chicago, the godlike RP Boo shows why he's still at the bleeding edge of dance conceptualism, finding ever-new combinations of bass and drum rhythmatics that never quite do what you expect. The gauntlet is laid down for London's favourite junglist Sherelle, and the younger DJ brings a stack of accelerated club tools to weave into strange nuggets of dreamy filter disco, Awful Records samples and Super Mario soundtracks.
Jam City presents Earthly on NTS
Niche grooves from a pop chameleon
Pop digger Jam City unearths an hour of niche grooves on the first episode of his new NTS Radio residency, an extension of his much-loved Earthly mix series. The London artist spent the 2010s releasing imaginative club music and blissful dream pop via the Night Slugs label, and last year he scored a production credit on Olivia Rodrgio​'s chart-dominating album Sour. Jam City has such an identifiable sound at this point, heard in his selections as much as his own compositions, that the show feels like a window into his brain as a composer and listener. Wobbly guitar lines, submerged vocals, chugging rhythms and dreamy atmospheres abound, with tracks from Arthur Russell and Chaka Khan slotting in next to techno strangeling Willie Burns, Bicep collaborator Clara La San and house legend Ron Hardy.
Marie Malarie for Lobster Theremin Podcast 208
Euphoric rave from a rising East Londoner
East London DJ and producer Marie Malarie is a staple of her local queer scene, as the founder of the HYSTERIA party and a resident at HOMODROP and Happy Endings. For Lobster Theremin, she takes it hot and heavy with a sweaty spread of proper rave music – expect brash, thumping, trance-inflected bangers featuring big synths and even bigger pianos, with no half-arsed house letting the side down. It's pure Mitsubishi-fuelled euphoria for followers of the Motherbeat.
DJ Katapila on Oroko Radio
West African street party sounds
Oroko Radio is a new online station loosely based in Accra, Ghana, broadcasting shows from Lagos, Nairobi and Pretoria and as far away as Minneapolis and Kingston, JA. A quick click around the website brings up more good music than anyone could reasonably digest in a month, so why not start with Ghana's very own DJ Katapila? A dance elder known for his releases on Awesome Tapes from Africa, he's also famed for his marathon DJ sets, blending old school US house and techno with the exuberant clatter of West African kpanlogo drum jams. On this radio hour he bounces between the two at a clip, layering rhythm upon rhythm from both sides of the Atlantic. Instant uplift guaranteed.
Too fast, too furious sounds from the edge of techno
Most DJs travelling at 180 beats per minute are constantly thinking about half-time opportunities, looking for exit lanes into moments of head-nodding calm between frenetic highlights. Not Nene H, though. In this breathtaking session for Trax, the Turkish-born, Berlin-based DJ and producer keeps pedal to the metal for a solid hour, creating a very special mood along the way. This is OTT material for dedicated Duracell rave bunnies – but it's classy too, keeping all limbs safely inside the vehicle for the duration. Load this up when you're looking for a private desk rave.
Experimental Housewife live at Cone Shape Top
A four-hour journey from art-rock to deep house
Committed collector Evelyn Marie Malinowski rocked up to Cone Shape Top, a compact record shop and gallery space in Oakland, CA, for a four-hour vinyl set showcasing just a tiny fraction of the oddities and jewels in her crates. Though known for the trippy, multi-layered techno sets she's been perfecting since the ​'90s, this time Malinowski plucks out slow-motion moves from Sting (!), Siouxsie and Panda Bear before shifting into an extended palette of dusky deep house and dappled forest techno.

Nihal Ramchandani for The Bunker Podcast 221
A celebratory New York club set with an industrial shiver
Houston-born techno-head Nihal Ramchandani hadn't played a single gig since the start of the pandemic. Then, as 2021 came to a close, he was booked for The Bunker's New Year's Eve party with less than 24 hours to prepare. The boy did good! Packing in vintage NY electro, skewed punk-funk and stomping Eurobeat, Ramchandani celebrates that pre-rave moment of 80s dance experimentation when industrial synth beats were spreading from the Bronx to Belgium. Proof that goths know how to party like it's 1999, too.

More like this