Hear Elliott's adrenaline-fuelling Face Mix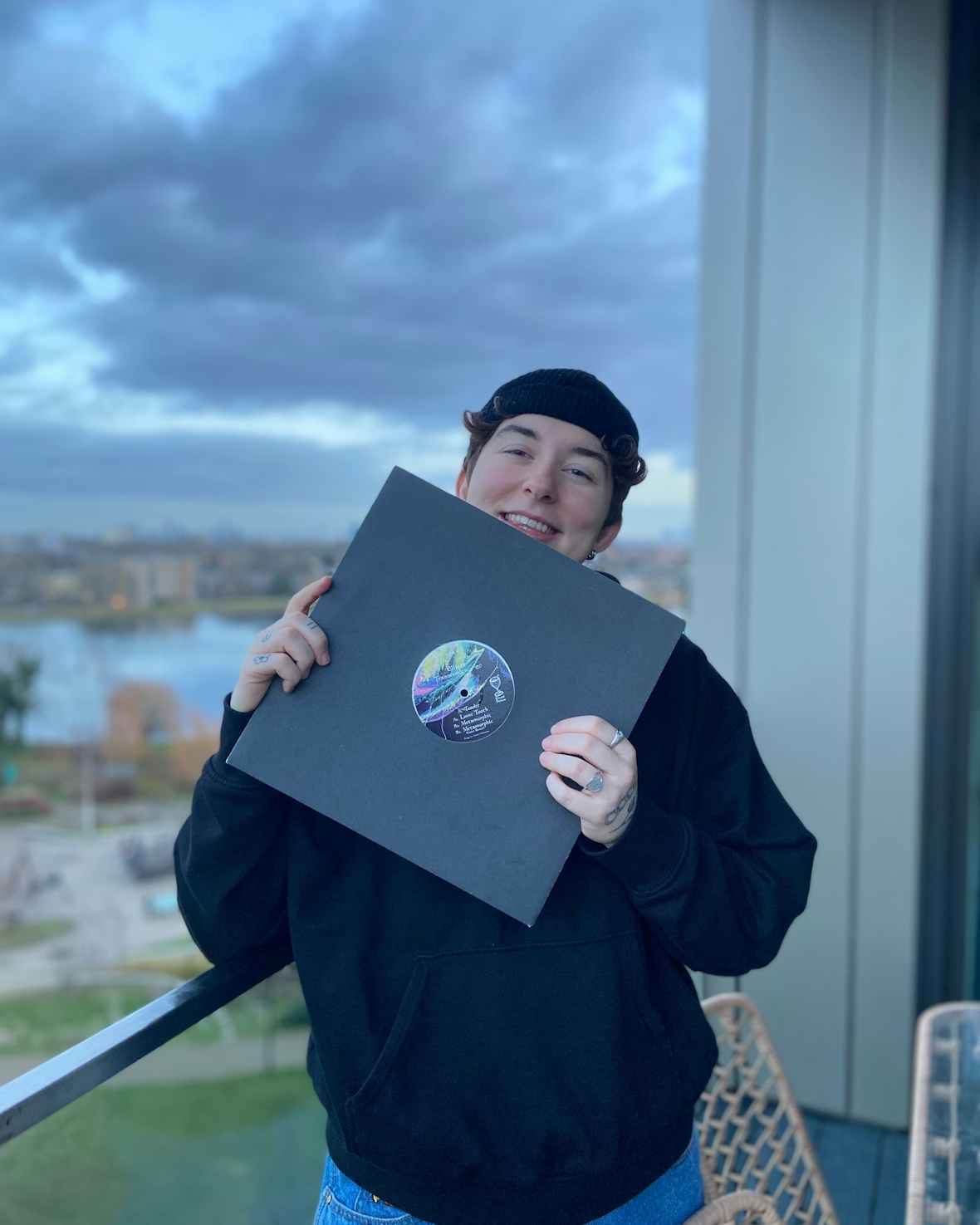 The Big Dyke Energy co-founder is a mainstay of South London's queer clubbing scene.
We're big fans of Big Dyke Energy. Founded in 2019, South London's self-proclaimed ​"dirty sweaty queer rave of free expression" sustained a buzz throughout the pandemic, dropping a fundraising EP and putting on socially-distanced parties at the beloved Bermondsey club Venue MOT before bouncing into no-holds-barred action when restrictions were lifted.

Big Dyke Energy's co-founder Elliott is a DJ, producer, event promoter and the manager of a vinyl-cutting company. In May this year, Elliott and BDE team member Angel D'Lite will be DJing at Flesh – the UK's first ever queer camping festival, for which the THE FACE is a proud partner (there are a few tickets left for that, by the way – you can get them here if you're up for it.)

Listen to Elliott's hard-hitting, euphoric Face Mix and read a Q&A with them below.

What's the vibe and direction of your Face Mix?

I wanted to jump straight in there and show the listener what I'm all about. There are some breaks, acid and a naughty little vocal in the first track which are all elements I love within dance music. I've included a lot of old euphoric dance tracks and mixed in some fresher releases towards the end, showing the range of music I want to dance to.

What makes you feel good when you're DJing in the club?

Dancing my arse off in the booth.
Dropping a cheesy dance edit.
A few shots of tequila.

If you could bring one closed down venue back from the dead, which would it be?

The Chateau in Camberwell. They're still doing a gorgeous mix of community club nights in different venues in south east London, but I miss that queer, colourful bunker they had with its iconic, chapel-esque stained glass windows.

What will Big Dyke Energy bring to Flesh festival?

I am coming to represent our BDE family of organisers and residents: Melo, Charlotte Callis, FAFF, sadidas, Coco Cole and Angel D'Lite – who is also playing at Flesh. BDE was born out of a realisation that London lacked spaces for queer women, non-binary, intersex and trans+ people to harness hedonism and freedom of expression. I want to bring this energy to Flesh.

What are your hopes for the summer of 2022?

I'm hoping to DJ in some new cities, make some new connections with other queer collectives and artists, experience new festivals with friends and start working on a live set with my partner Ornography.

Who are some upcoming/​underground artists who you think The Face's readers should check out?

Sheba Q – a brilliant DJ based in London with an insane, eclectic collection of records! Sheba Q's sets are always going to hype you up.

Ifeoluwa – Based in Bristol, Ifeoluwa has risen through the scene, becoming known for their wicked choice of tracks mixing electro, to punk and dubstep.

Angel D'Lite – BDE resident and all round rave legend with a beautiful collection of dance music and funky edits.

sadidas – Another BDE resident who knows how to get a crowd hooked and singing along to an insane unknown edit.

Marie Malarie – One of my favourite DJs who plays such a vast range of music, taking you on a magical journey through every set she plays. I have no doubt that Marie will rise to the top in coming years.

Ornography — Also a BDE resident and the other half of my music alias FAFF. Orny is an amazing producer, talented DJ and just my all round musical soul mate.

Tracklist:

Central Fire – This Is a Shout Going Out
Johnny Funk – Here comes Johnny (Johnny Rock)
Roaming Data – Social Engineering
Friction & Spice – Ah Yeah 97 RMX
CJ Bolland – Camargue
Dr. Mote & Westbam – Sunshine
State of House – Pacific Dance
Serious Danger – High Noon (Isb mix)
PROZAK – Request Dub
Angel D' Lite – Werk My Body (local group remix)
ZDBT, prado, slim media play – ELASTIC
Overdubz – I Want Bass
Binary Digit – Untitled 38490
ANTIGONE – DANCE


More like this