Biig Piig finds comfort in chaos
If anyone is prepped for a pandemic, it may well be the genre-hopping singer.
"Nothing is surprising right now," Jessica Smyth sighs. With a childhood spent in Spain, Kerry, Waterford and West London, Smyth is primed for constant change.
Chaos chases Biig Piig — and Biig Piig chases chaos right back. ​"I can be quite a chaotic person. I want to never stop," Smyth admits. After moving to London as a teenager, too young to go out and feeling isolated at home, Smyth turned to music. From the age of 14, Smyth was performing at open mic nights. Two years later, she met Lava LaRue in a music tech class, and their DIY music collective NiNE8 was formed.

Today, songwriting gives Smyth the space to make sense of herself. ​"It's been the way that I have communicated with myself emotionally since I was young," she says. ​"I emotionally turn off sometimes, day to day, and making tunes is the only time that I can sit with my feelings."
After the first lockdown, Smyth had something of a creative breakthrough in the studio, and now she's on a roll. Having already followed up October's double single of Liahr /​Oh No with the track Feels Alright – a bittersweet disco-pop tribute to sweaty nights out – there's also new NiNE8 material lined up and a secret side project bubbling. Exclusively for THE FACE, Smyth took time out of her music-making schedule to talk pizza toppings, her transnational upbringing and staying inspired during lockdown.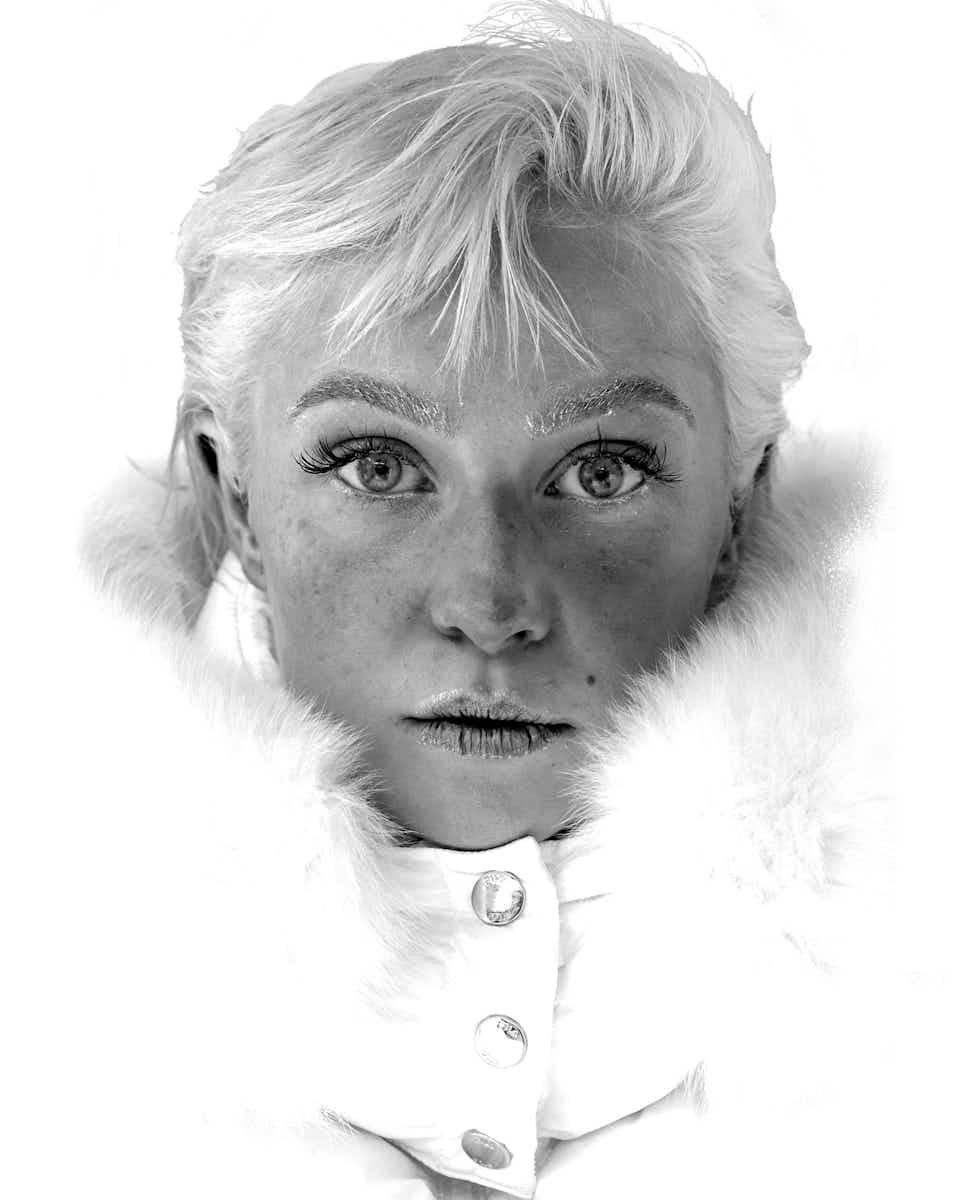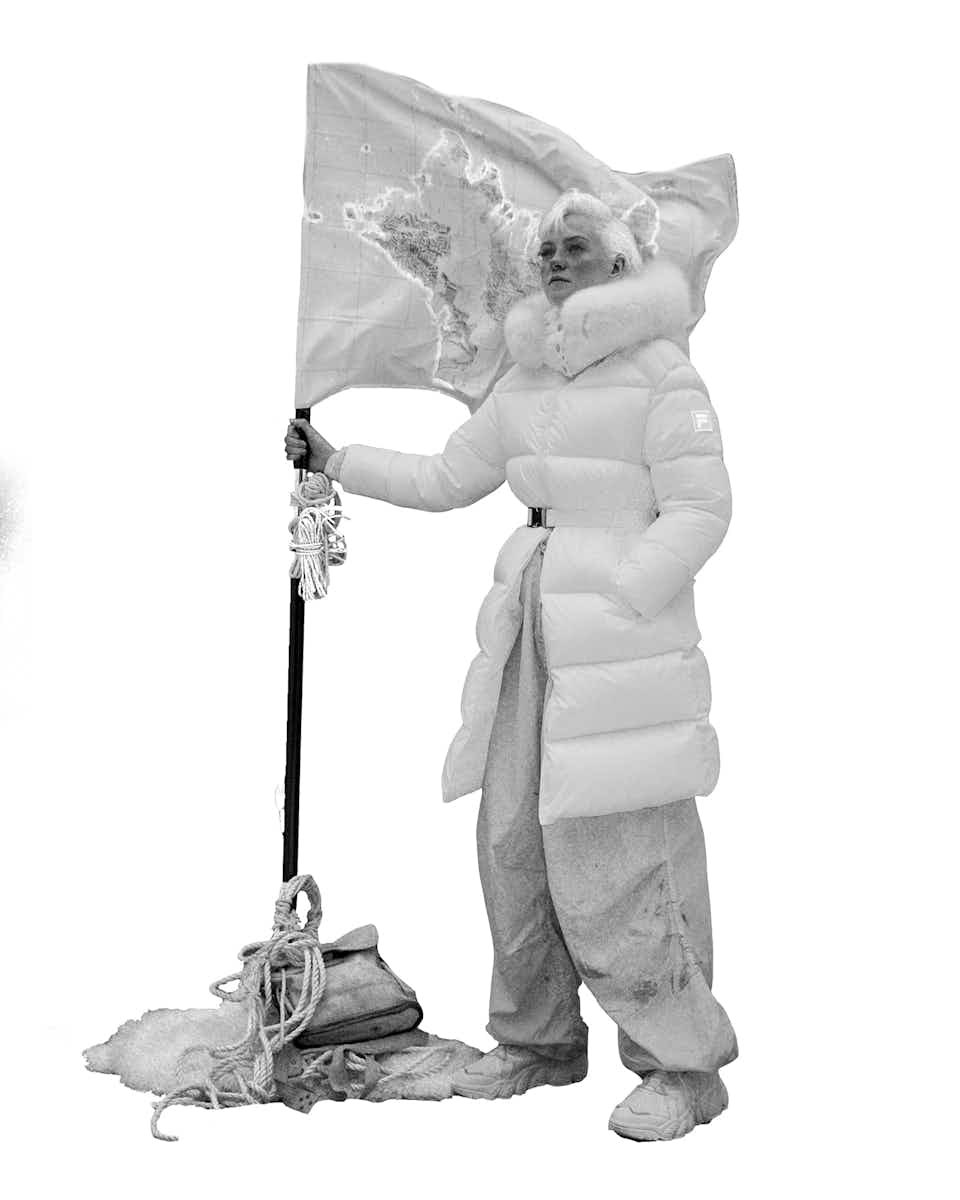 You picked your alias off a pizza menu. But if you could only eat one pizza every meal for the rest of your life, which one would you pick?
Do you know what? I'd probably go thin crust and then we'd have to go with cheese. Pizza without cheese doesn't make much sense to me. We'd have to have tomatoes on there, some olives, some grapes… I feel like I'd panic and put everything on there. Goat's cheese?
You've lived between Spain, Ireland and England. Was it ever difficult to adjust?
Spanish is my first written and read language. Growing up there, I loved it. But there were a lot of rapid changes when we started moving. When I moved back to Ireland I loved that everyone spoke like I spoke at home, but the downside was that I couldn't read and write. Now I do writing as a living, so to think back on that is crazy.

How did it feel to arrive in London?
I love London so much — I think it's one of the best places to live. But it can be super isolating, especially if you don't know people and you're at that age where you can't really go out. So going from Ireland to here, I started to pick up music because I was starting to drive myself mad living at home surrounded by a lot of chaos anyway. I'm grateful for the fact that I've moved around and been in different contexts and cultures, but I think it's definitely had lasting effects; I don't feel like I can properly settle anywhere. I move every six months.
Now that you've made music your career, are you still able to find escape from the chaos of life within it?
There are days when I'm trying to mix a song in a room for hours.Those parts can feel like work. But the actual songwriting… it's the same feeling as getting my thoughts onto paper and making sense of everything that's been happening. I get to understand myself a bit better. It's been the way that I have communicated with myself emotionally since I was young. I emotionally turn off sometimes, day to day, and making tunes is the only time that I can sit with my feelings.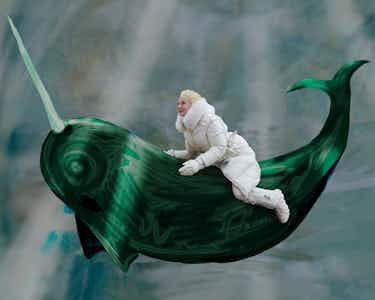 How have you been coping with lockdown?
When isolation started, I was so wrapped up in a relationship that I put everything on pause. I didn't really make much music at all in the first lockdown. It was kind of nice to have a break and recognise how I was feeling as a person, not always a musician. After lockdown finished, I started going to the studio again. It felt really good.
I feel like the absence of touring has made me want to do it twice as much; I can be quite a chaotic person I think. I want to never stop. I love a kick of adrenaline and I love this thing of not being able to stop and sit with yourself… Ever since I was young, it was always the buzz from go go go.

With 2020 nearly behind us, what does the future hold for Biig Piig?
I've also got this secret side project band that I'm in. I've got a new track out, Feels Right. And then shooting videos if we can.
What are you most excited about?
I don't know. My hair? My new hair? I'm excited for things to start moving. I've got a really good feeling about where everything is going with all the projects I'm on right now. And it's the rising feeling. I'm excited for the future. It can't get any worse, can it?
Photographer: Tegen Williams, Head of Production: Rosanna Gouldman, Jr Producer: Katherine Bampton, Photo Assistant: Joel Kerr, Digi Tech: Betty Martin, Set Designer: Jasmine Swan, Set Assistant: Pete Butler, Stylist: Edie Ashley, Stylist Assistant: Charlie Jones, Makeup: Maya Man, Hair: Asahi Sano. With special thanks to The Vintage Showroom.