100% Boy Pablo: Norway's dream-pop boy wonder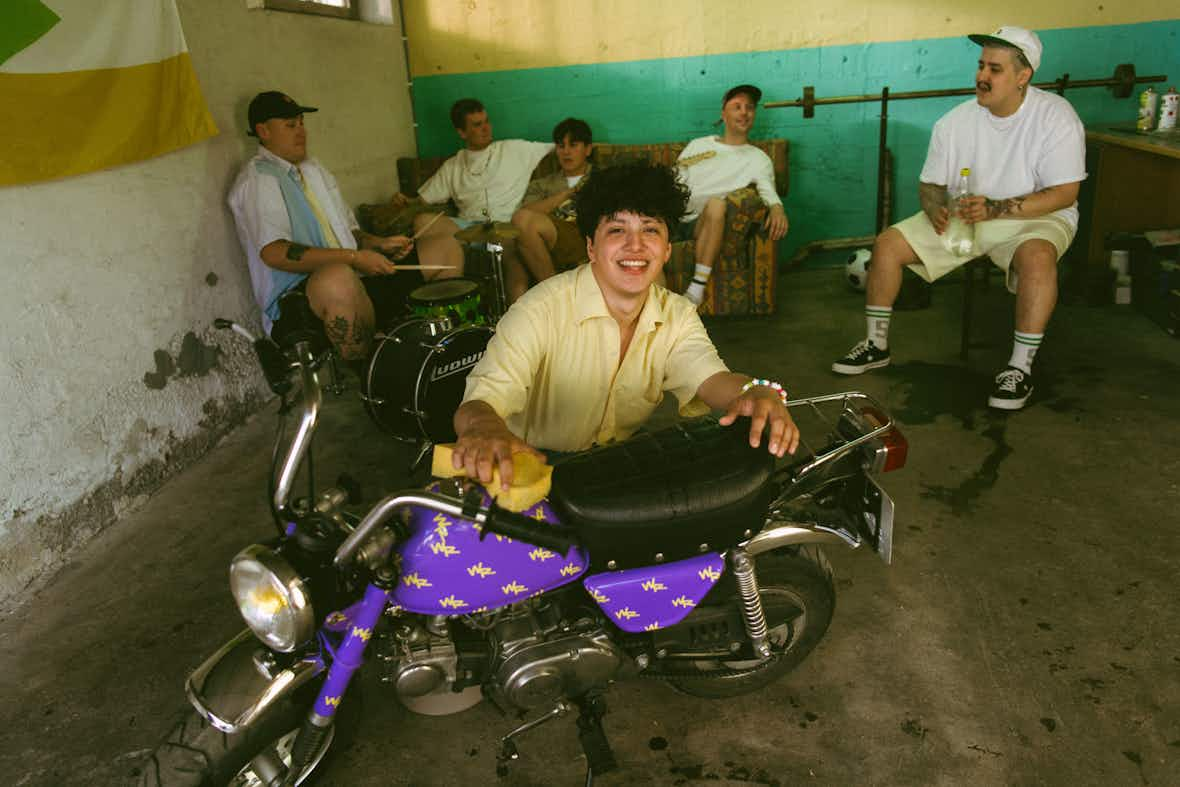 Three years after his unexpected viral fame, the bedroom musician has shared his woozy debut album, Wachito Rico.
Nicolas Muńoz aka Boy Pablo was catapulted from obscurity in 2017, when his dreamy indie track Everytime blew up on YouTube after being generously recommended by the site's algorithm. The strangely soothing, lo-fi video – shot in Pablo's hometown of Bergen, Norway – has now amassed over 33 million hits, cementing his career as a DIY pop sensation.
Three years on, the 21-year-old has delivered his debut album. Wachito Rico (Chilean slang for Handsome Boy) is a collection of giddy and emotive songs exploring the coming-of-age themes of heartache and loneliness, with melodic nods to his Latin American heritage.
Pablo's also teamed up with filmmaker Eivind Lansvik and director duo Bedroom Projects (whose previous music video credits include Beabadoobee) to release a five-chapter visual album. Journeying through Pablo's personal experiences of love, it's a humorous montage, narrated by none other than Tiger King​'s gravelly-voiced Rick Kirkham.

Check out the visuals for recent single Leave Me Alone and get your 100% Boy Pablo fill below.
10%: Where were you born, where were you raised and where are you now based?
I was born in Bergen, Norway, raised in Bergen, Norway, and live in Bergen, Norway with my mum and dad.
20%: At what point did you realise you would be able to do what you love for a living?

A couple of months after I went viral on YouTube (with the hit Everytime). We started getting a lot of requests from major labels and booking agencies and we set up a whole tour. We're not on a major label now, but I knew then that it was for real.
30%: Break down your typical work day for me.
I wake up at 11am and eat breakfast and prepare myself to socialise. After the album was done I made a lot of music at home, so I set up a mini studio to make new tunes. I use Logic Pro and a small synthesizer.
40%: What's a piece of advice that changed your life?
My mum and dad always taught me to believe in Jesus.
50%: What experiences and emotions influence your work?
I love watching other people be creative. I think that's fascinating.
60%: What's the strangest DM that you've ever received?
I get a lot of strange DMs. There was one account called ​"I'll send Boy Pablo a meme every day till he answers". They were on day 74 and I was planning to answer when they got to day 100 but they never did and now I can't find the account… I have a lot of weird fans but I love it.
70%: What can artists do to save the world?
I think it's important that artists educate themselves on what's going on in the world. People with prominent platforms should use their social media to spread good messages and support what's right.
80%: Dear Diary today I…
Today I woke up from six hours sleep to get a Corona test and then played FIFA and jumped into an interview.
90%: What's your biggest pet peeve?
My girlfriend is a really good singer but she annoys me when she does impressions. She does a really ​'90s impression of Britney Spears and I hate that so much. She does it all the time!
100%: What can you tell us about your next project?
I put my heart into this. There has literally been crying, happiness and anger. All sorts of emotions. I am super excited to get this out and I hope people can find happiness with this album.

More like this