Could club culture have achieved world peace?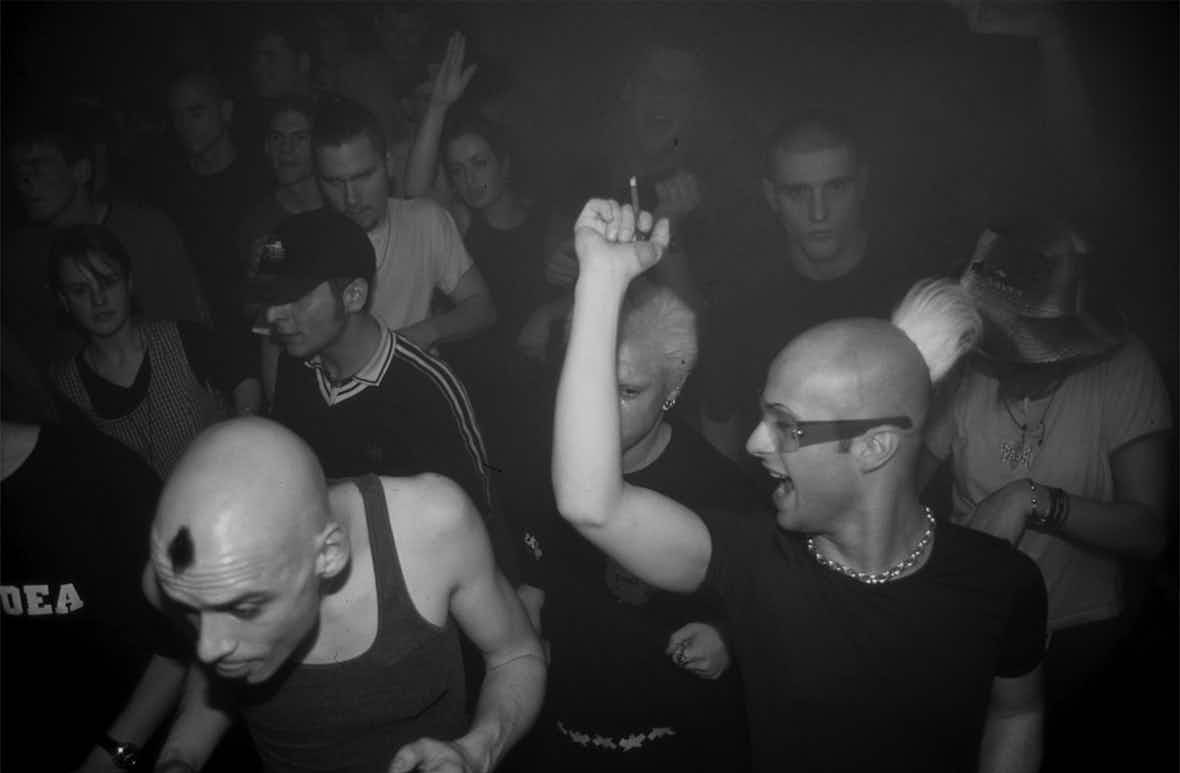 For its latest WIP Magazine, Carhartt WIP links up with the founder of trailblazing Berlin techno spot, Tresor, to talk about what club music can do for young people and whether it could've helped bring about world peace.
This article originally appeared in the most recent issue of WIP Magazine, a biannual publication by Carhartt WIP.
Veiled in heavy winter fog, the TV tower in Berlin's Alexanderplatz looks like a monolithic relic of a lost era, one that existed before dreams of freedom and unity dimmed under the shadow of gentrification. Close to this landmark lies another cultural institution — the Heizkraftwerk Berlin-Mitte, which once functioned as a power plant and now shelters one of Berlin's most legendary clubs, Tresor.

The brainchild of community organizer and social activist Dimitri Hegemann, Tresor started life in 1991, when Hegemann and his friends stumbled across an old, dusty strongroom in an abandoned department store and decided to turn it into a global epicentre for the electronic music community.
Prior to Tresor, Hegemann had already established himself as a leading figure in West Berlin's subculture scene, creating the Dadaistic space Fischbüro, where he and a group of friends ran Berlin's first acid house club, and launching Atonal Festival in 1982, which hosted now-celebrated artists like Einstürzende Neubauten, Psychic TV, and 808 State.
Since Tresor's move to the new Heizkraftwerk Berlin-Mitte location in 2007, Hegemann has used his knowledge to drive initiatives aimed at supporting local communities. He created Happy Locals, a program designed to turn rural areas into more creative spaces for younger generations, and launched Tresor Foundation Berlin to preserve its legacy and protect other creative, cultural and social spaces like it.
On a rainy day in late January, Michael Leuffen visited Dimitri Hegemann at Heizkraftwerk Berlin to talk about fostering creativity in young people, creating spaces for kindred spirits, and whether he ever plans to retire.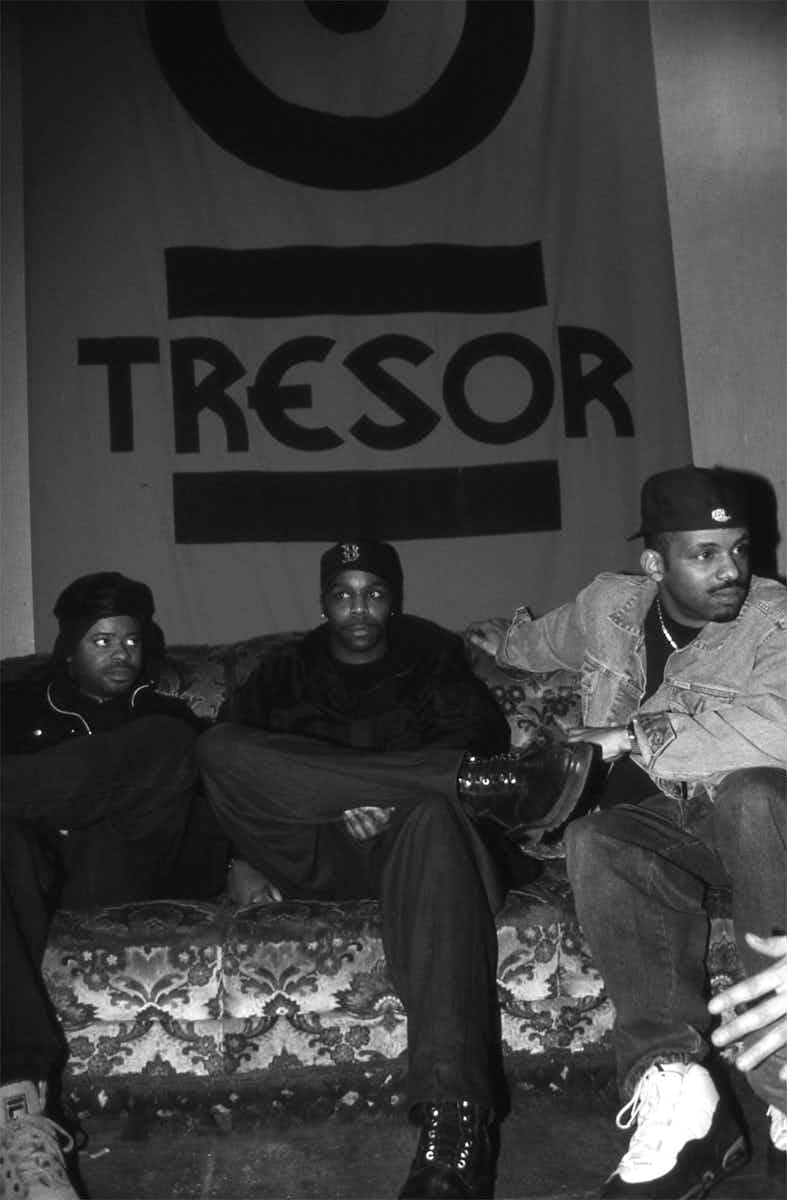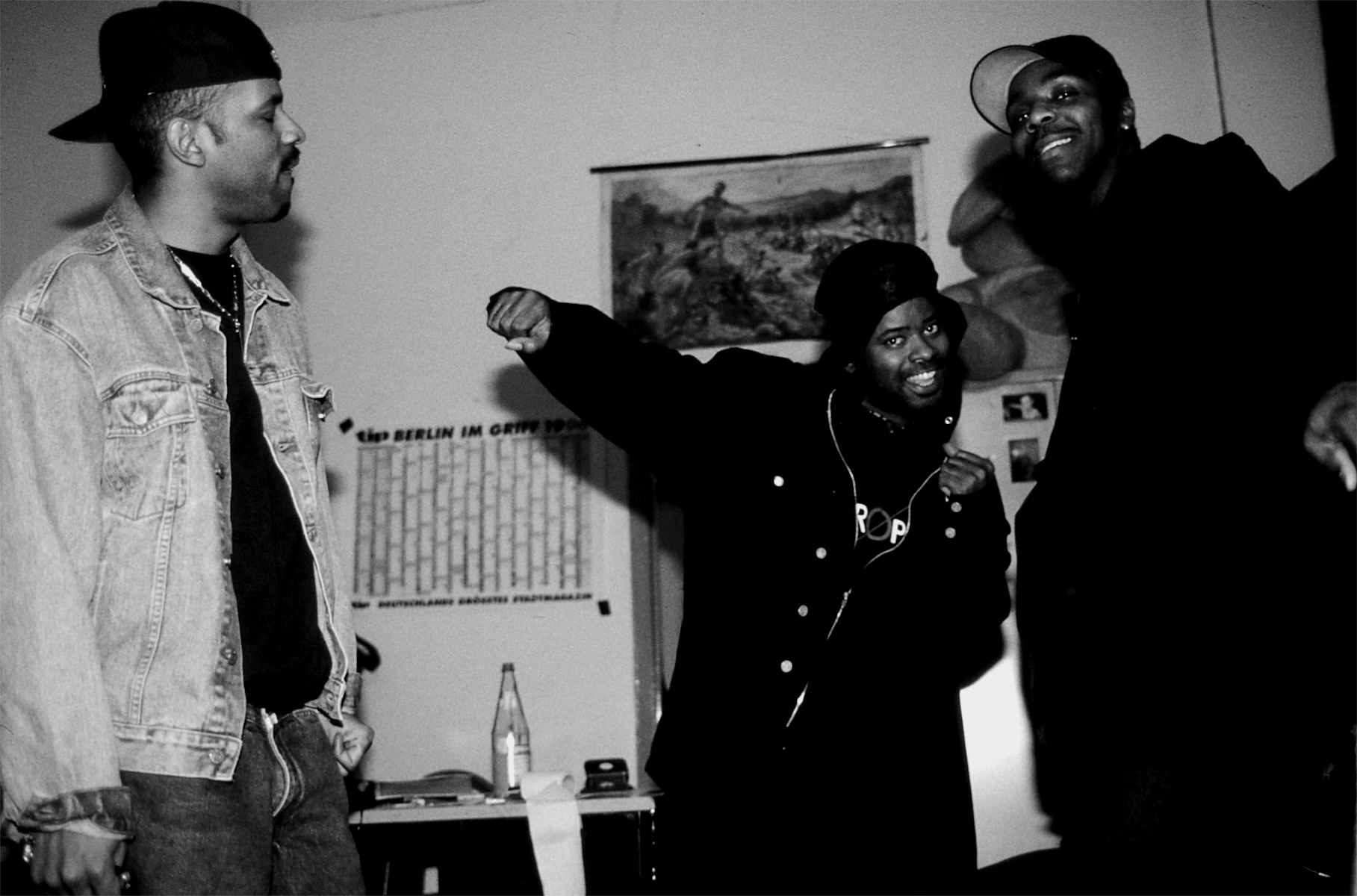 You've been running your youth support program Happy Locals for a while, and also
recently founded Tresor Foundation Berlin. What did you set out to achieve with these two projects?
Dimitri Hegemann: To find spaces for young people to explore their creativity. Places for people who can't sleep at night, whose best ideas come after 3.30am. Without these kinds of playgrounds, they leave small towns for bigger cities. I try to be the intersection between them and the authorities, creating communicative rooms for all sorts of creatives, like Cabaret Voltaires. In these spaces, not only do new mindsets emerge but also little micro-economies, which increase the viability of each community. Here in Berlin, after the wall came down, it was like that. Many people came to the few clubs that existed, were inspired by the nightlife, and began opening galleries, cafés, hostels. I think that can happen everywhere if you have the right conditions for a nighttime economy.
You can relate to this as you come from a small village in the former west of Germany?
Dimitri Hegemann:Yes, and the only place I could go to fulfil my dreams was West Berlin, that's why I came here in 1978. But I must admit that I loved and still love my village! In the 70s, I was inspired by Woodstock. I valued the moral concepts of the hippies, their ideas about communes, peace, and environmental awareness. In the early years after the wall came down, Berlin had a vibe that came very close to these concepts. I really freed myself in the haze of Berlin's techno clubs.

And now you want to bring that essence to smaller cities?
Dimitri Hegemann: I consider myself a space researcher. I find spaces with quality because some have it and some don't. That's why we're here in Kraftwerk Berlin. If I didn't discover this space in 2006, I wouldn't have reopened Tresor after it closed in 2005. Right now, I want to pass on my knowledge to the younger generation so it doesn't get lost. You can't study nightlife at university, so that's why I founded Tresor Foundation Berlin. I gave a lot of my lifetime to subculture, from Atonal festival in the 1980s to the UFO club, and then Tresor. That shouldn't be in vain. I was always a curious guy, I loved post-punk, industrial, minimal wave, which were great new forms of expression at the time, but these were my analogue years. When electronic music came, I gave myself completely to it, and now I want to share my experiences. The Tresor Foundation also preserves the philosophy and roots of the Tresor club itself, so that they're not exploited in the future.


Do you see a link between the older projects you created, like Fischbüro in West Berlin in the 1980s, to what you do today?
Dimitri Hegemann: Sure. Fischbüro was a Dadaistic cell, like a Cabaret Voltaire, that had no commercial aims. It was a sort of boot camp that aimed to transform consumers into producers. To this day, I do nothing else.
Do you think your story can motivate people to become cultural producers?

Dimitri Hegemann: Absolutely, but not solely as an individual, social activist. Only a community can do this, so you need to create places for kindred spirits to be: that's where the real magic happens. The internet can't create that. It needs to be physical. What I do is help find these places, and share my knowledge to help grow them. For a long time, I believed that club culture would achieve world peace – I really did. Today, I'm not so sure, but I do still believe that it can make a difference.
Tell us about Happy Locals
Dimitri Hegemann: Happy Locals is for small cities, between 5,000 and 20,000 inhabitants, where there's likely a small creative scene. I try to find places for these people, like an abandoned petrol station or an old, defunct supermarket, for example. I then propose these spaces to the local authorities, informing them of their specific potential. The Academy Of Subcultural Understanding [another project by Dimitri] is similar. It shares knowledge about a social sphere that is often misunderstood by political administrations. When I come to smaller towns, it's very rare that I meet authorities who think positively about club culture. They mainly associate it with drugs, which is sad because it has so much more to offer. My role is to convince them. Normally, cities offer young people a plain room with a table tennis setup. I don't believe that's what the youth want. They want unfinished spaces that can be filled with their own imaginations. When you're 18, they can send you to war, they allow you to marry, you can get a bank loan, but you're not trusted to, say, refresh an old army barracks, to realise your creative potential and dreams. This is the rural reality and I want to challenge it.

Do you think it's good to institutionalise subculture? Cities like Amsterdam have a Night Mayor, but the subculture of the city isn't that vibrant.
Dimitri Hegemann: I think it's a good start. But the Night Mayor system isn't fully developed, I don't think they go out to find the key people, they just administer. So that's what the Academy Of Subcultural Understanding tries to do: find the key people, the so-called prime movers. Each enterprise – a club, bar or restaurant – is very seldom run by a collective, it's usually by one or two people, the prime movers. The Academy Of Subcultural Understanding locates them and offers its own knowledge about subculture and its needs. How does subculture work? Wherever you are, how can you build a home for it? We help find answers to these questions.
Do you think that some rural cities maybe just don't have enough people that want to create such spaces?
Dimitri Hegemann: I believe there are always enough people for a small, cozy location. Everywhere. My aims are to encourage and coach these people so that they stay where they are but make their surroundings more colorful. I don't think it's healthy when the young intelligentsia move to bigger cities. And today, with the internet, you can be connected from everywhere. The British author Charles Landry says that today, the competition among cities is how to make creative people stay. Creative people not only expect a nice apartment, schools, restaurants, galleries, clubs, live venues, or theaters, they also expect people like themselves. They want to meet their people. All of this can bloom in cities with a curated nightlife. I deeply believe that.
Your work extends beyond Germany. You tried to launch a club in Detroit, and you also helped open Waajeed's Underground Music Academy – the community hub that aims to foster a new generation of electronic artists in Detroit.
Dimitri Hegemann: Yes, we bought the house in which the Underground Music Academy is located. We deeply respect Underground Resistance [UR] and want to help preserve their foundations. We bought the house ten years ago and now it's slowly growing thanks to the careful, altruistic work of Mike Banks and his folks. For Mike, UR, Waajeed, and their community, it's the greatest hope for Detroit. For them, 2990 E Grand Blvd. will be a first in the music industry, and change the climate of colonisation of Black music by a predominantly white industry. Detroit is a different reality, it's not so easy to realise things over there. I was also very close to opening a club in the old Packard plant in the city. A developer bought it and I traveled to Peru to negotiate with him. We had made plans and I worked on it for two years, but in the end, it was sold. I was very disappointed. The club would have added something special, something energising to the electronic music culture of Detroit.
Do you ever think about retirement?
Dimitri Hegemann: I am working on a plan for a country retirement home with friends where we can spend our final days, something like an old château [laughs]. I always love what I do. I love to be in touch with the foundation of my work, to be with the community and continue to create for future generations. And I am not alone. After Berlin became the techno capital of Europe, the industry followed: companies like Ableton and Native Instruments, whose founders have been integral to the city's electronic music culture. Or a record store like Hard Wax, which has been pivotal in the development of techno. In my opinion, this can happen everywhere if the conditions are perfect.

Find the latest edition of WIP Magazine at select global retailers, Carhartt WIP stores and online here.