Cosima: the fun is here, and so is her new video
Watch Philly, premiering exclusively on THE FACE and teeing up the release of the London soul singer's new seven-track EP. "I wanted to make sure there was some light coming in," she says, "especially now."

In spring last year, Cosima had a couple of questions floating around her head. At a time when recording studios were shut for the foreseeable, collaborations were limited to Zoom and the near-future of live performances was, well, non-existent, the singer found herself at a crossroads.
"I was listening through everything I'd been working on [to that point]," recalls the singer from Peckham, southeast London. ​"I was thinking: what music do I want to release now? What songs do I want to put into the world right now?" In the end she gave herself an ultimatum: wait everything out for God-knows-how-long, or pull her tracks together and turn it into a project.
Thankfully, she chose the latter course. The Fun Is Here? is a soulful, life-affirming seven-track EP that follows last year's single of the same name (minus the question mark), a stripped-back confessional with lyrics pointing at the sign of the times: ​"I don't know what's right /​I don't know what's wrong /​I just want to have fun". Yeah, us too.
The accompanying art was an ominous nod to something artificial. It pictured three images of Cosima, clad in a ​'60s-style swimming costume, forcefully smiling at the camera with showgirl hands in the air, plastered onto a billboard. This was the first looking-glass into a self-healing EP that's filled with cues on breaking away, breaking up and coming full circle.
"A main influence for The Fun Is Here? was the idea of escapism," she says. Influenced by ​'50s holiday billboards and shiny ​'60s girl group posters, she clarifies that it's escapism with a plastic-fantastic veneer. ​"It's taunting because it isn't reality. I wanted to capture that weird feeling of looking for happiness elsewhere, or realising that the key to your happiness is in something else."

Many of the tracks deal with feelings of unease. Not just about lockdown entrapment, but about life's rocky events, too: breakdowns, break-ups, the need to accept it all. Stand-out track Philly opens with the lines: ​"Crying while we're breaking up /​But only ​'cause it's what I'm supposed to do /​When someone says it's done now".
In these matters of the heart, the songwriter has form. From her 2016 release Girls Who Get Ready to last summer's God Colony-composed ballad New Years Eve which details the frosty end of a relationship in the back of a taxi, Cosima has never been afraid of using her art to tackle her innermost demons. But now, with a year's worth of solitude and thinking time under her belt, she's at her most defiant.
"Sometimes you just never deal with what's in front of you. I can be like that," she admits. ​"A lot of the songs are about me coming to terms with that – a sadness that I've been carrying around with me from things I wasn't brave enough to resolve… yet."
"Yet" being the all-important signifier of her next chapter. But Cosima isn't just holding out a hand for twentysomethings in romantic turmoil. Backseat Driver is about feeling stuck in a loop of fear and anxiety. ​"Especially for our generation, there can be a fear of making important decisions. Sometimes you're so scared of making the wrong decision, you just freeze."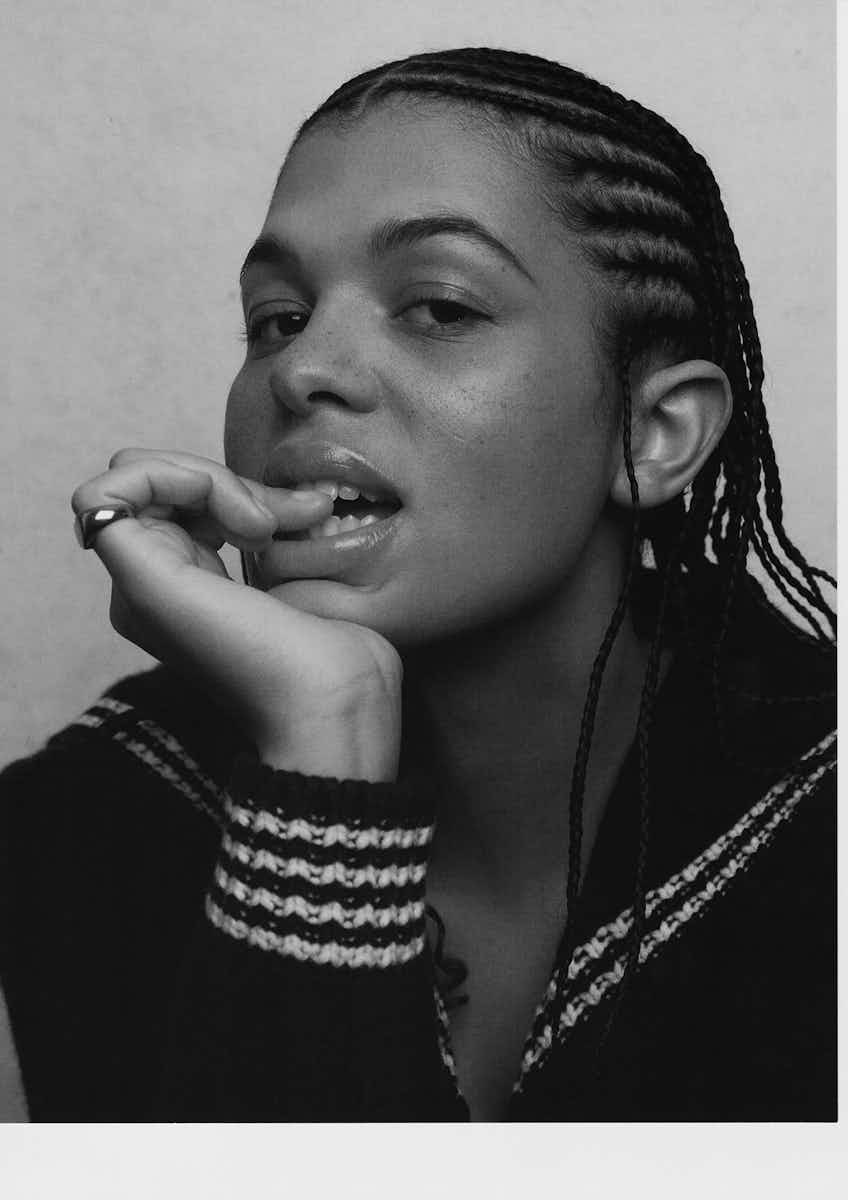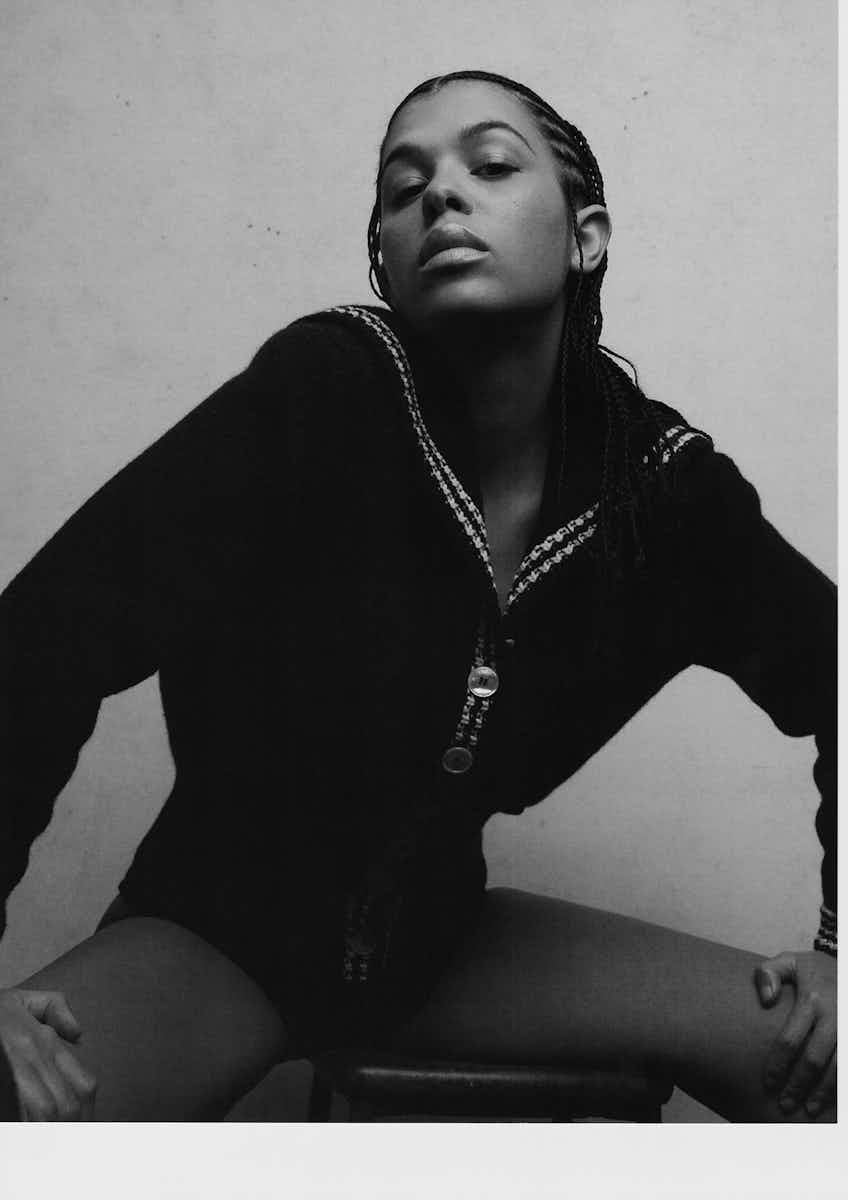 And yet: The Fun Is Here? is Cosima's most confident release yet. Collaborating with R&B heavyweight producer Scott Storch and audio engineer-cum-DJ Alex Tumay – who, between them, have worked with Beyoncé, Erykah Badu, Kanye West and Drake – the result is a sound that feels refined, explorative and playful.
That renewed energy can be seen in full force in the video for Philly. Shot in Milan, she was inspired by the tongue-in-cheek sensibilities of ​'90s TV shows like Eurotrash and The Nanny, and even Spice World: The Movie.
"I remember when you drove to Philly just to see me /​Now tell me, would you drive to Philly just to see me?", she sings in the opening lines. By the end of the track, he's driven to Philadelphia just to see her. A wink to the camera, and a sigh of relief. There was nothing to worry about, after all.
"I wanted to make sure there was some light coming in, especially now," she concludes with a smile. ​"That's how I've evolved in the last few years: being able to communicate things that I'm thinking or feeling or want to try out. The last year really gave me the time to sit with that and think about it."
The fun is here? For Cosima, there is, finally, no question mark required.
The Fun Is Here? is released on 26th February

Philly music video:
Director: Max Barnett
Shot in Milan, Italy
Make-up: Grace Ellington
Photography:
Photographer: David Sessions @david_sessions
Hair: Lauraine Bailey @laurainebailey at Moja Management @mojamanagement using Oribe @oribe
Make-up: Cosima
Styling: Cosima


More like this