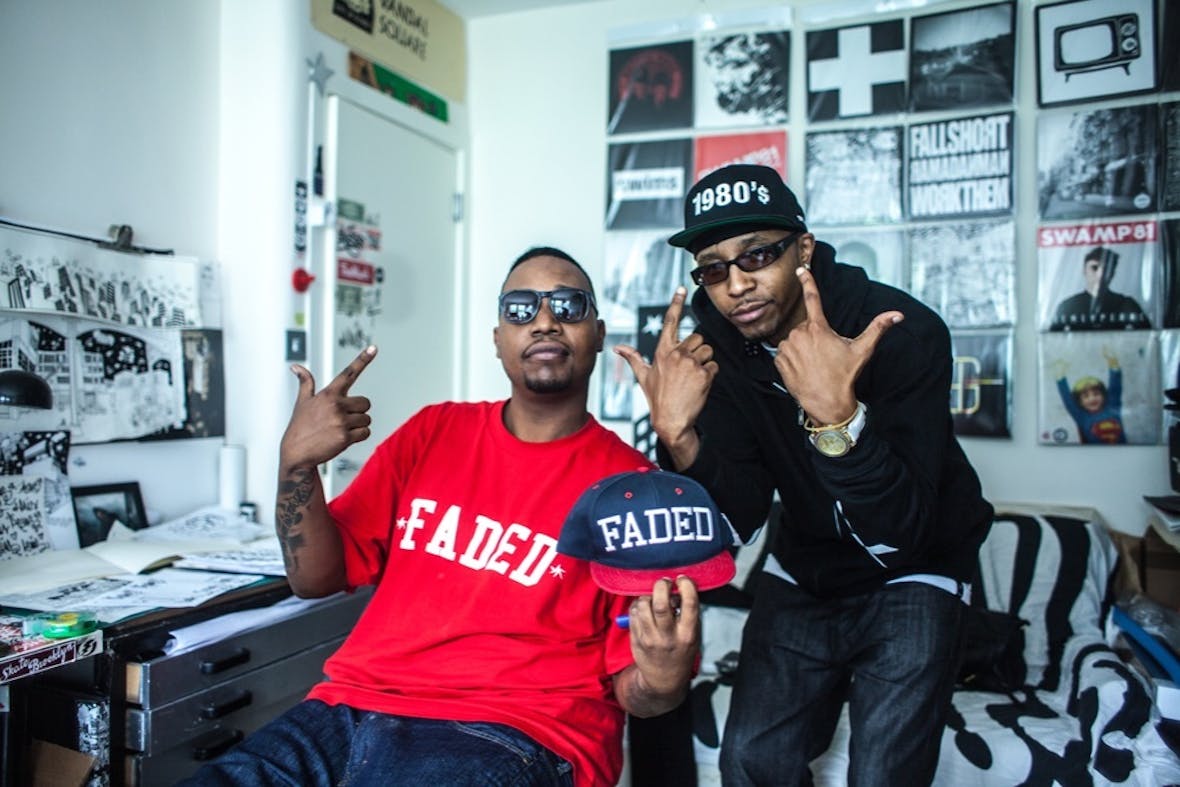 On Tour: inti­mate pho­tos of the late

DJ

Rashad
Rashad Hard­en has a place in the hearts of many peo­ple. A DJ, pro­duc­er and dancer from the south side of Chica­go, he was one of the key musi­cians who mutat­ed the ghet­to house style of the ​'80s and ​'90s into an intense, com­plex new genre to chal­lenge the city's cocky and agile foot­work dancers. While inher­ent­ly uncom­pro­mis­ing, at the begin­ning of the decade, this new sound – also known as foot­work – broke out of Chica­go to reach open-mind­ed audi­ences world­wide. Rashad was at the fore­front of this now-glob­al move­ment, and he near­ly always had his smil­ing musi­cal part­ner DJ Spinn by his side.
In 2013, DJ Rashad released the album Dou­ble Cup via Kode9's label Hyper­dub. The record smoothed out the foot­work style slight­ly, gath­er­ing crit­i­cal praise and pro­vid­ing a crossover moment for the genre. On 26 April 2014, at the peak of his career suc­cess, Rashad passed away from a drug over­dose. Five years lat­er, the elec­tron­ic music com­mu­ni­ty reg­u­lar­ly pays trib­ute to Rashad, while mem­bers of the Tek­life col­lec­tive and var­i­ous foot­work-inspired artists have con­tin­ued to push them­selves in ways which would sure­ly make him proud.
Speak to pro­mot­ers and ravers who were part of Europe's under­ground club cir­cuit ear­li­er this decade, and it's not unlike­ly they'll have a warm mem­o­ry of DJ Rashad's good nature. On Tour With DJ Rashad is a pho­tog­ra­phy book which doc­u­ments his break­through years from 2011 – 2014. The images were shot by Ashes57 – a French, Lon­don-based pho­tog­ra­ph­er and artist who has played a sig­nif­i­cant role in man­ag­ing the Tek­life ros­ter and label. Check out some of the inter­views and read a Q&A with Ash­es below.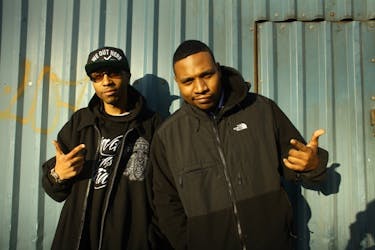 Foot­work is a very unique genre – did it ever feel like a chal­lenge per­suad­ing new audi­ences to check it out and dance to it?
I per­son­al­ly always liked niche music and I feel like when I was play­ing dub­step for the first time to peo­ple, they didn't know how to react or dance to it either. They were ask­ing me: ​'where was the kick?' and ​'why was it so slow?'. With foot­work, it went to the oppo­site extreme. It was way faster than any oth­er music. But it was influ­enced by many gen­res of music, and [there were] sam­ples that peo­ple knew. The girls were danc­ing since day one and some peo­ple in Europe start­ed to do their own ver­sion of the foot­work dance to it. I feel DJ Spinn and Rashad always found a way to make us dance.
Was there a city or coun­try which became dear to Rashad's heart from touring?
I think Bel­grade was a very spe­cial place to Rashad. He met [Ser­bian artists] mem­bers Feloneezy and Jack­ie Dag­ger, who are now Tek­life too, and he always had a very spe­cial time there and peo­ple loved him and his music right away. He was very fond of Ghent in Bel­gium because that was one of the first cities to book him. But he loved Lon­don, Man­ches­ter, Bris­tol, Vien­na, Berlin and Ams­ter­dam. He [was] always very appre­cia­tive of play­ing any­where in Europe and the UK.
What kind of emo­tions do you expe­ri­ence when you look through these images?
It is hard for me to reply to this. It took me five years to be able to look back at any footage or pic­tures that I took of Rashad because every pho­to has a per­son­al sto­ry behind it. But one thing that I love when I look back at the book is the eye con­tact with Rashad. It makes me think that he is still there.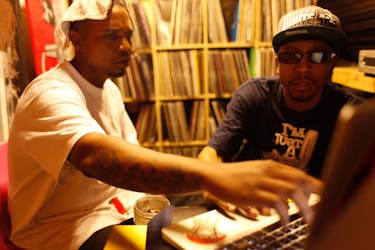 How did you first become friends with Rashad and part of the Tek­life family?
I met Rashad through [foot­work artist] Dur­ban. We linked one day, we smoked up and stayed up all night lis­ten­ing to music and I didn't know if I would see him again. He was there for only a few more hours in Lon­don and was going back to Chica­go. But then three weeks after, he got more book­ing in Europe and our friend­ship devel­oped. I told him he could stay in my house when he was tour­ing and that's when it all start­ed real­ly. I think in 2012 he start­ed to recruit Tek­life mem­bers out­side Chica­go. I remem­ber him get­ting mad when I asked him if I was Tek­life – like if I should have known already. He also said I didn't need to get a tattoo.
The book begins with pho­tos from 2011. Was this a break­through peri­od for Rashad and foot­work in general?
The book starts from the day I met Rashad. I thought it would be too pre­ten­tious or more dif­fi­cult to por­trait his life pri­or to that. Rashad lived a very full on life and I had to pick an angle for the book. I believe 2011 was a very good time for elec­tron­ic music in Lon­don. DJ Spinn and Rashad were already doing their things in Chica­go for many years and it was the per­fect time for Rashad to be dis­cov­ered in the UK. DJs like [Plan­et Mu label own­er] Mike Parad­i­nas, Addi­son Groove, Kode9 and Loe­fah helped to push the sound through their own estab­lished scenes.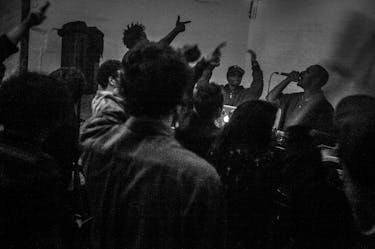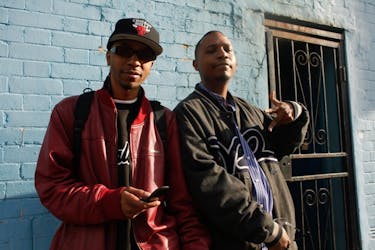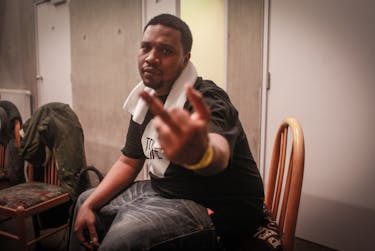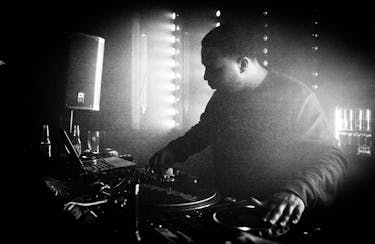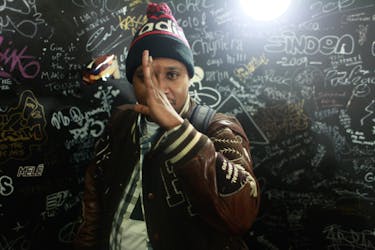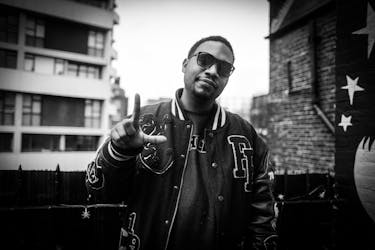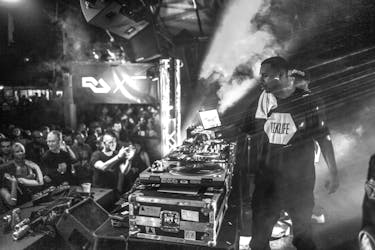 ---