On Tour: intimate photos of the late DJ Rashad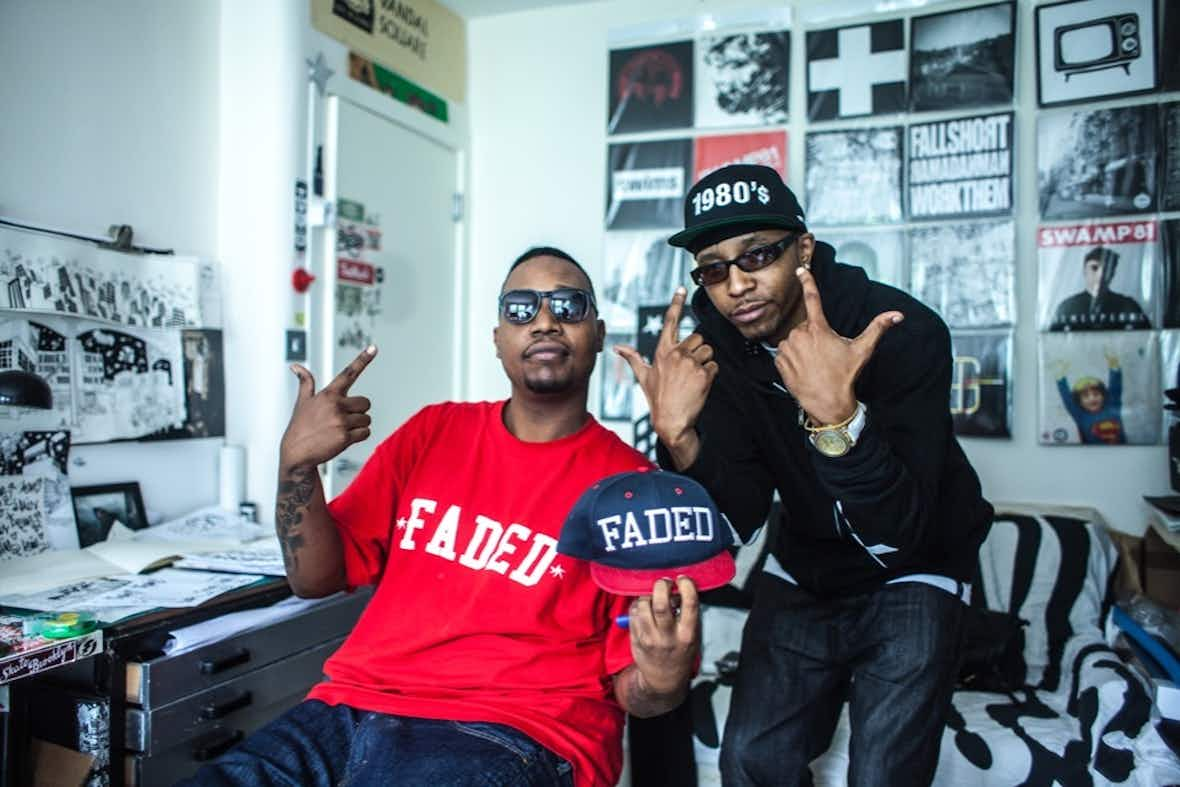 A photography book documents the much-loved footwork pioneer from 2011-2014, as he pushed the underground Chicago sound across the globe.
Rashad Harden has a place in the hearts of many people. A DJ, producer and dancer from the south side of Chicago, he was one of the key musicians who mutated the ghetto house style of the ​'80s and ​'90s into an intense, complex new genre to challenge the city's cocky and agile footwork dancers. While inherently uncompromising, at the beginning of the decade, this new sound – also known as footwork – broke out of Chicago to reach open-minded audiences worldwide. Rashad was at the forefront of this now-global movement, and he nearly always had his smiling musical partner DJ Spinn by his side.
In 2013, DJ Rashad released the album Double Cup via Kode9's label Hyperdub. The record smoothed out the footwork style slightly, gathering critical praise and providing a crossover moment for the genre. On 26 April 2014, at the peak of his career success, Rashad passed away from a drug overdose. Five years later, the electronic music community regularly pays tribute to Rashad, while members of the Teklife collective and various footwork-inspired artists have continued to push themselves in ways which would surely make him proud.
Speak to promoters and ravers who were part of Europe's underground club circuit earlier this decade, and it's not unlikely they'll have a warm memory of DJ Rashad's good nature. On Tour With DJ Rashad is a photography book which documents his breakthrough years from 2011 – 2014. The images were shot by Ashes57 – a French, London-based photographer and artist who has played a significant role in managing the Teklife roster and label. Check out some of the interviews and read a Q&A with Ashes below.
Footwork is a very unique genre – did it ever feel like a challenge persuading new audiences to check it out and dance to it?
I personally always liked niche music and I feel like when I was playing dubstep for the first time to people, they didn't know how to react or dance to it either. They were asking me: ​'where was the kick?' and ​'why was it so slow?'. With footwork, it went to the opposite extreme. It was way faster than any other music. But it was influenced by many genres of music, and [there were] samples that people knew. The girls were dancing since day one and some people in Europe started to do their own version of the footwork dance to it. I feel DJ Spinn and Rashad always found a way to make us dance.
Was there a city or country which became dear to Rashad's heart from touring?
I think Belgrade was a very special place to Rashad. He met [Serbian artists] members Feloneezy and Jackie Dagger, who are now Teklife too, and he always had a very special time there and people loved him and his music right away. He was very fond of Ghent in Belgium because that was one of the first cities to book him. But he loved London, Manchester, Bristol, Vienna, Berlin and Amsterdam. He [was] always very appreciative of playing anywhere in Europe and the UK.
What kind of emotions do you experience when you look through these images?
It is hard for me to reply to this. It took me five years to be able to look back at any footage or pictures that I took of Rashad because every photo has a personal story behind it. But one thing that I love when I look back at the book is the eye contact with Rashad. It makes me think that he is still there.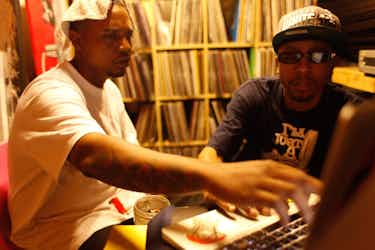 How did you first become friends with Rashad and part of the Teklife family?
I met Rashad through [footwork artist] Durban. We linked one day, we smoked up and stayed up all night listening to music and I didn't know if I would see him again. He was there for only a few more hours in London and was going back to Chicago. But then three weeks after, he got more booking in Europe and our friendship developed. I told him he could stay in my house when he was touring and that's when it all started really. I think in 2012 he started to recruit Teklife members outside Chicago. I remember him getting mad when I asked him if I was Teklife – like if I should have known already. He also said I didn't need to get a tattoo.
The book begins with photos from 2011. Was this a breakthrough period for Rashad and footwork in general?
The book starts from the day I met Rashad. I thought it would be too pretentious or more difficult to portrait his life prior to that. Rashad lived a very full on life and I had to pick an angle for the book. I believe 2011 was a very good time for electronic music in London. DJ Spinn and Rashad were already doing their things in Chicago for many years and it was the perfect time for Rashad to be discovered in the UK. DJs like [Planet Mu label owner] Mike Paradinas, Addison Groove, Kode9 and Loefah helped to push the sound through their own established scenes.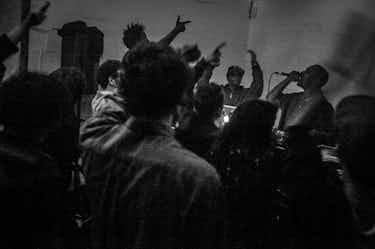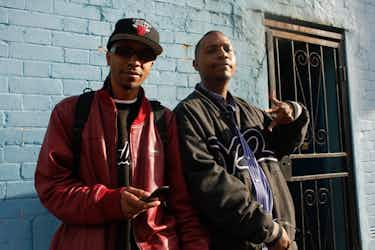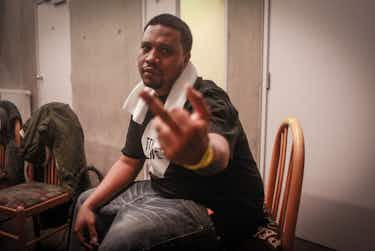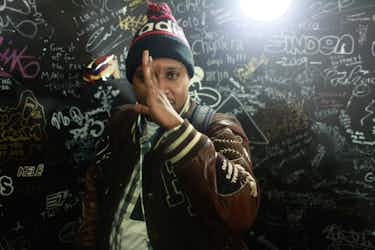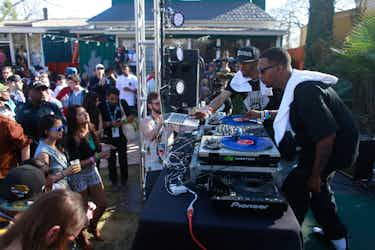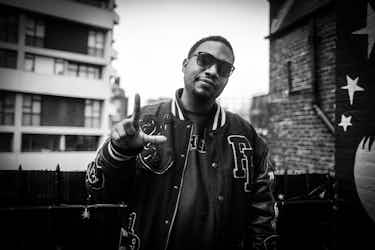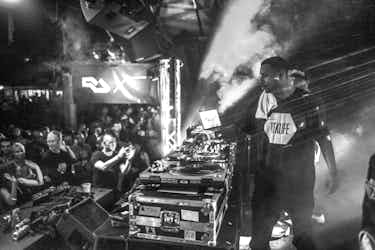 More like this