How girl in red went from singing in a small town to making the big time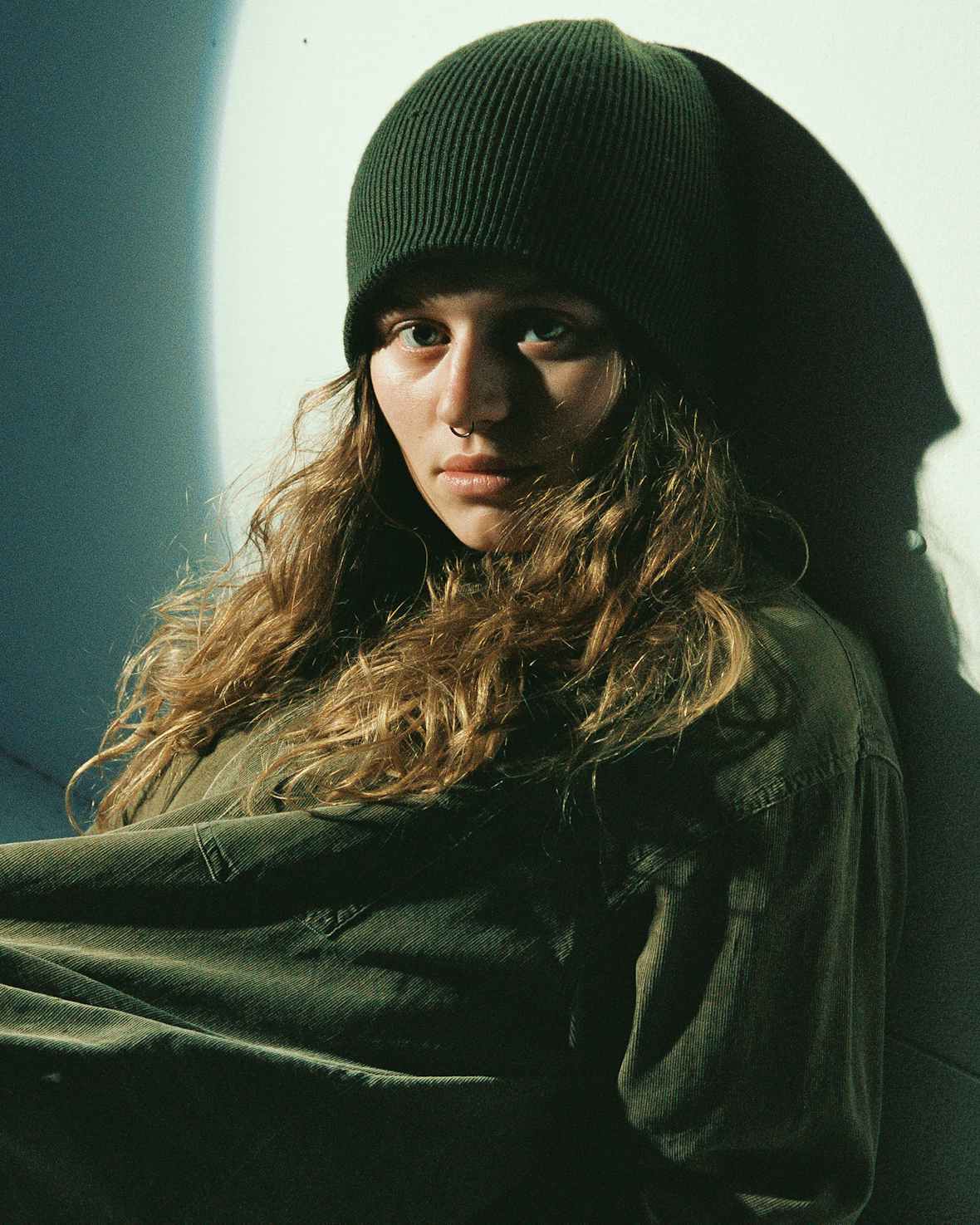 The Norwegian pop star has gone from making music to fend off boredom to supporting Billie Eilish on the UK leg of her worldwide tour. Spotify's new video for the fiery track, Did You Come? unveils the 22-year-old's dreamlike world.
Growing up in the small Norwegian town of Horten ​"without many like-minded people," Marie Ulven turned to music as so many alienated teenagers do.
"I wanted to find a sense of meaning in that town and eventually, through music, I found a lot of community," says the 22-year-old over Zoom. ​"Boredom and loneliness, [they're] good triggers for music-making."
Ulven's early self-released material, under the moniker girl in red, was acoustic and had a distinct bedroom feel. Releasing her dreamlike song I Wanna Be Your Girlfriend in 2016, it instantly racked up a couple of thousand streams on Soundcloud. Then when someone reposted it on YouTube, it quickly exploded, amassing over 20 million hits. Debut EP Chapter 1 followed later that year, with Chapter 2 coming in 2019. Then came an upward trajectory of basement shows, support slots and international festival dates. We Fell in Love in October, one of girl in red's most popular tracks currently sits on over 255 million Spotify streams.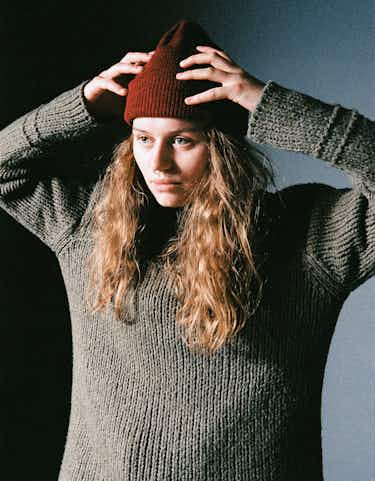 "People are really devoted to my music," she says of the huge fanbase she's built. ​"I was really surprised it meant anything to anyone because for ages, I just didn't think I had a place in the music world. I hated myself way too much to think that anyone could ever care about anything I've ever done," but her confidence has surged thanks to her success. ​"I began to notice that the sky was the limit. That's when I started to want world domination".
Debut girl in red album, If I Could Make It Go Quiet, arrived early in 2021, helping her earn a support slot at one of Billie Eilish's gigs at London's The 02 arena, and to top it all, she's also been trading DMs with her favourite artist of all time, Taylor Swift, who ​"really, really loved the record". Later this month, she headlines the Festival Republic Stage at Reading and Leeds Festivals, offering a less grumpy alternative to Liam Gallagher. But her biggest fear? ​"I don't want to peak yet."
Moving away from those early bedroom recordings, the girl in red sound now is ​"superstar pop. In the studio, it's about how I can make this the best song possible, regardless of genre or sound," she says. But Ulven's lyricism hasn't lost its sense of raw intimacy.

Sure, those early singles – such as Summer Depression, I Need To Be Alone, Dead Girl In The Pool – were as emo as their titles suggested. But If I Could Make It Go Quiet is just as vulnerable (the album's Finneas-produced opener Serotonin, for example, confronts her OCD condition and the intrusive thoughts that are symptomatic of it). The difference is that ​"all the songs on that record have a hopefulness to them," she adds. ​"They're positive, and that just reflects where I'm at with life. With those first two EPs, I was really depressed, I was constantly thinking about death and I really wasn't in a good place.
"I'm so mentally stable right now," she says with a smile. ​"I hope that people can grow with me. We can be sad together, we can be happy together. And just because I'm happy now, it doesn't mean that will last forever but it's fine, I wouldn't want to miss out on any feelings."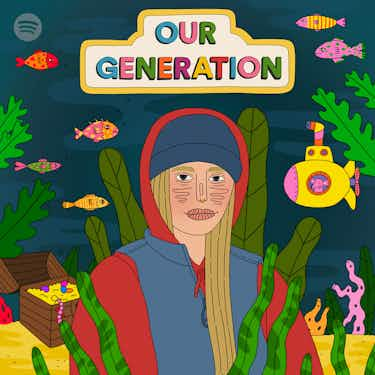 girl in red's bold musical adventure has been captured by artist Eliza Williams in the new illustrated video for fiery breakup rager Did You Come?, a collaboration that celebrates Spotify's Our Generation playlist.
"It's a really fun, light-hearted video for one of the best songs I've ever written," she says. ​"I was able to use the word ​'illiterate' in that song, so I should definitely get an award for that. And who wouldn't want to see me as a cartoon?"
The video opens with Ulven in her bedroom, accompanied by her dog and best friend Luna (who starts barking when we mention her name) as well as an unnamed cat who sometimes sneaks into Ulven's apartment. A mini-fridge acts as an ode to teenage rebellion. ​"I was never allowed to have one when I lived at home, and it's all I wanted. So, when I moved to Oslo the first thing I did was buy a horrible, cheap, white fridge. I used it as my nightstand, it had nothing but diet coke in there and it made a lot of noise. It was my way of saying ​'Mum, look at me now. I'm an adult, I can do what I want now.'" The video ends with Ulven diving into an underwater world and finding perhaps the greatest treasure of all; a copy of her debut album.

Ulven thinks Our Generation is ​"a place of discovery. It's inspiring to see all these artists who are doing something really interesting," she says. She loves fellow Our Generation stars Arlo Parks (who is also supporting Billie Eilish on tour next year) and Clairo, whose new album Sling Ulven believes ​"is a 100 per cent fuck you to all music that's been made right now because it's so different to what anyone would expect an artist like her to release".
"A lot of new musicians don't give a shit about what's been done or what's expected of them," she continues. But with such a big profile – 2.2 million Instagram followers and over nine million monthly Spotify listeners and counting – does Ulven feel comfortable with the idea of being a role model?
"Yesterday I threw up three times after getting my second dose of the vaccine and drinking three beers – I'm really tall, so I should not throw up after that many beers. Anyway, my point is: I also fuck up. I do weird shit. I don't want people to put me on a pedestal, but I [also] do good things. I just want to be nice, warm and inclusive and make people feel seen. So if people want me to be a role model, I can be that for them."