Harry Styles plays an intimate gig with Stormzy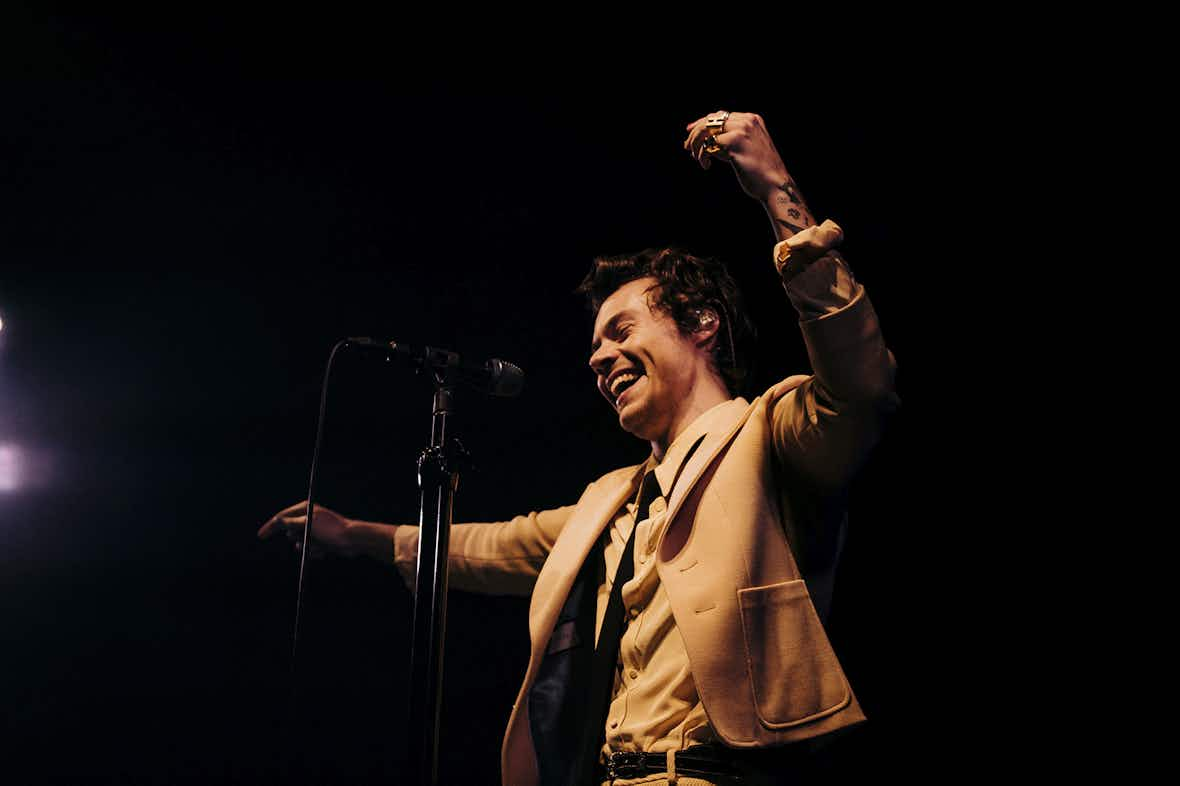 Review: Two of Britain's best stars shared a tiny stage in front of a passionate hometown crowd at Camden's Electric Ballroom.
Paul McCartney, Led Zeppelin and Prince have graced the historic stage of Camden's Electric Ballroom, but last night it was Harry Styles' turn. The psychedelic rock kid, known best for his gear-change from affable, easy pop tunes to more introspective songwriting, has spent much of his adult life playing to venues 20 times this size. But for 90 charming minutes, he captivated a crowd of 1,500 people all the same.
Scale seems to mean nothing to Styles. While his peers chase obnoxious chart success, losing sight of who they are in the process, his focus on sound and aesthetic is pin-sharp and interesting; even if the art yields less commercial results. As a result, his set feels like its focus is less to do with appeasing the fans who want a reliable offering of pop bops, and more to do with creating a show that works for his world. His sophomore album Fine Line, a woozy, loose cuffed California rock record, is played start to finish with sweet interludes – polite asks to see if anybody needs the loo, checking in on hot and bothered girls in the front row – but never feels laborious, nor does the energy dip. His voice is great when it gets there: the tender high registers on singles like Adore You and Lights Up are swapped out for lower ones (apparently he's been battling a cold) to make the second, less familiar act shine.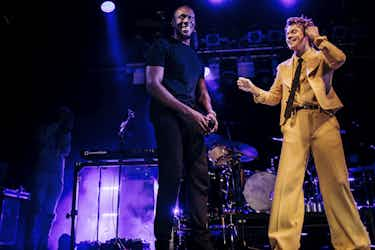 After the album's titular track – a rousing, orchestral ballad about the highs and lows of love – he slips off stage but returns for what might be one of the strongest encores to grace that pokey stage. Sign of the Times segues into a cover of Paul McCartney's A Wonderful Christmas Time into a fruity cover of Lizzo's Juice. But when Stormzy steps out from the side of stage to Vossi Bop, the charismatic, unproblematic pleasure of Harry Styles (and Stormzy) shines through. In a week that's seen news of chart battles brewing, two of Britain's best stars shared a tiny stage in front of a passionate hometown crowd. They embrace each other and praise each other's artistry. No spats necessary, they bond over a sentiment the crowd shout back at them: ​"Fuck the government and fuck Boris!". After a guarded, considered promotional campaign, it's nice to see Britain's new rock star finally let loose.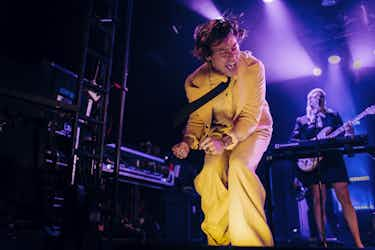 More like this