Inside Ibeyi's stunning Made of Gold video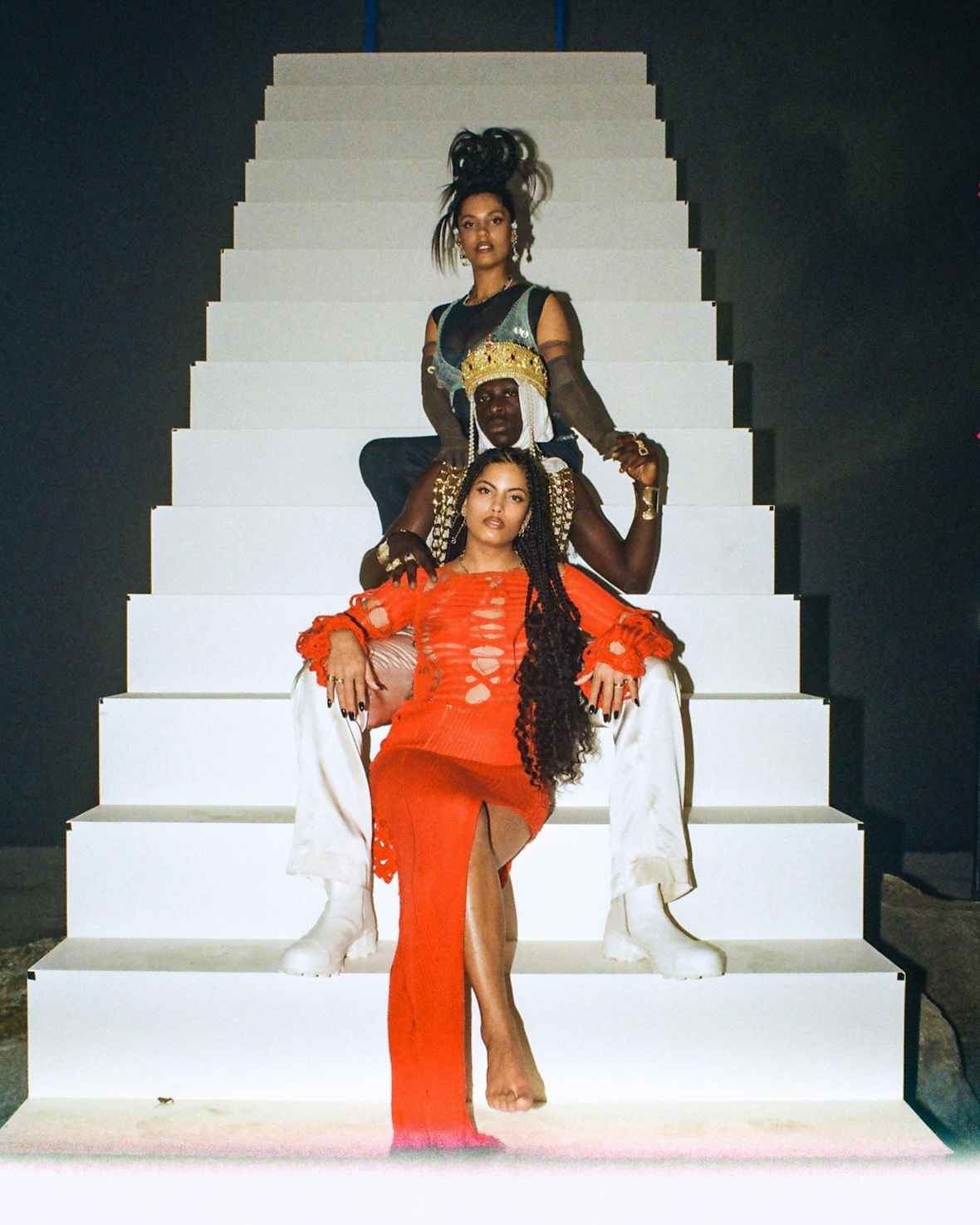 Unpacking the powerful references in the visuals for the duo's collaboration with Pa Salieu.

There's always been something alluring about Ibeyi's world. And the French-Cuban duo's new song Made of Gold, a collaboration with Pa Salieu, might be their boldest moment yet.
Fronted by Linda-Kaindé and Naomi Diaz, twin sisters born and raised between Paris and Havana, Ibeyi resides comfortably like its creators both everywhere and nowhere in the realm of contemporary music. Ibeyi translates as ​"twins" in Yorùbá, the language with upwards of 20 million speakers both in Nigeria and across the diaspora worldwide. Their sound is a melting pot of R&B, neo-soul and jazz, together with electronica, trip-hop and Cuban folk music, while their lyrics are sung in Spanish, French, Yorùbá and English.

As far as concept videos go, the sisters are no strangers to making a statement. They've taken turns being submerged under water for their acclaimed video River, delivered a heart-rending tribute to their late father and famed Cuban percussionist Anga Diaz in Mama Says, and appeared in the womanist utopia in Beyoncé's Lemonade project.

Made of Gold is a love letter to their Afro-Cuban roots and the visuals reflect just how far they've come artistically. ​"We knew that this music video would be a shift of energy for Ibeyi, a way to reflect our personal and musical growth," they tell THE FACE. Made of Gold bursts at the seams with big ideas and even bigger existential questions: who are we? Why are we here? And where did we come from? Part ode to African origins lost and found, part war cry, it's an intoxicating blend made all the more potent by a guest appearance from UK rapper and self-styled Afrikan Rebel Pa Salieu.
The video opens with a soundbite of Ibeyi and Pa Salieu in the studio in Dorset, where the single was first recorded. Between the three of them, the phrase ​"On…le…fait" (loosely translated from French as ​"we're doing it") loops in eerily perfect harmony. Ibeyi say: ​"We wanted to create a ritual and an act of protection. A spell. It was truly magical!"
Then we're hit with Pa Salieu's rousing incantation: ​"Make sure they hear us, feel it." Add to this backdrop some thunder, lightning and the seraphic tones of Ibeyi, and Made of Gold is already epic before the first beat drop.
With creative direction from Daniel Sannwald, Made of Gold casts an Afrofuturistic spell on the creation story, replete with its own set of sacred myths and origins. Far from the Garden of Eden, this is the story of the world as told by Ibeyi and Pa Salieu, a palimpsest of ancestries where powerful Yorùbá orishas and bedazzled Black Moors rule land, sea and sky, and twin flames with hot-pink hair dance under cosmic stars and where literal Black magic reigns supreme.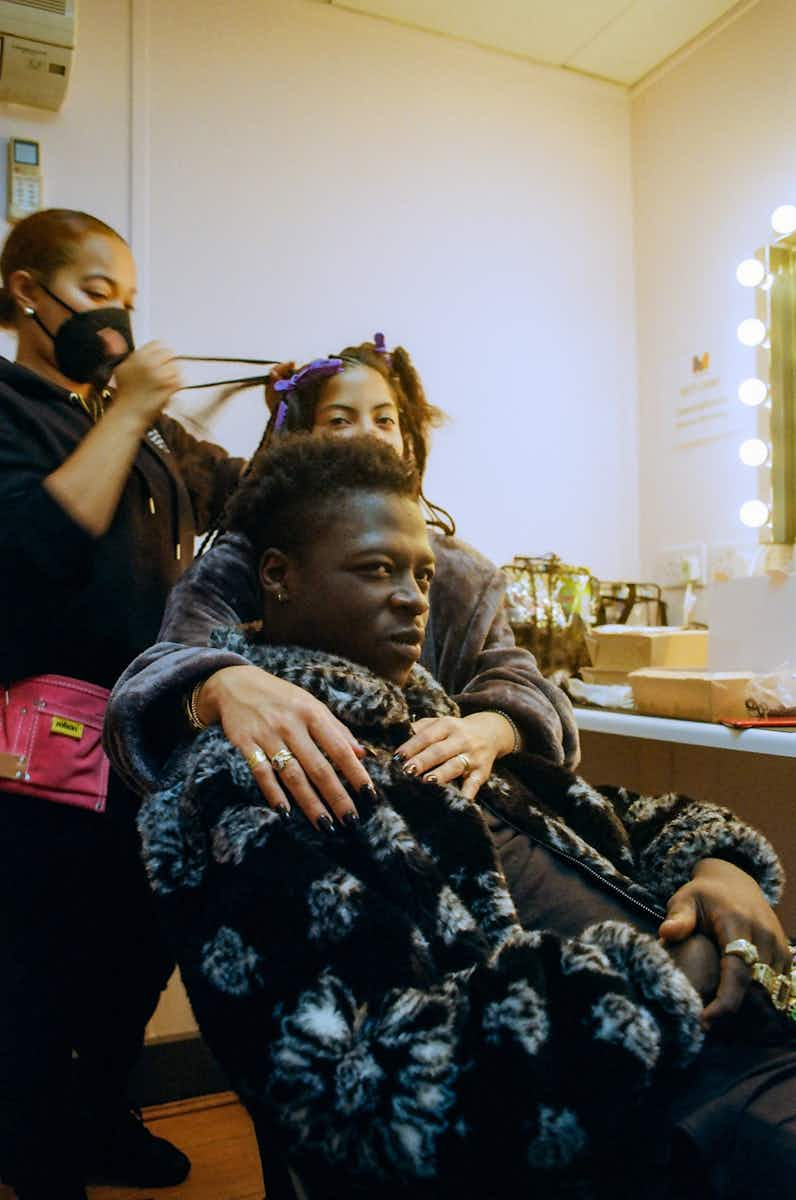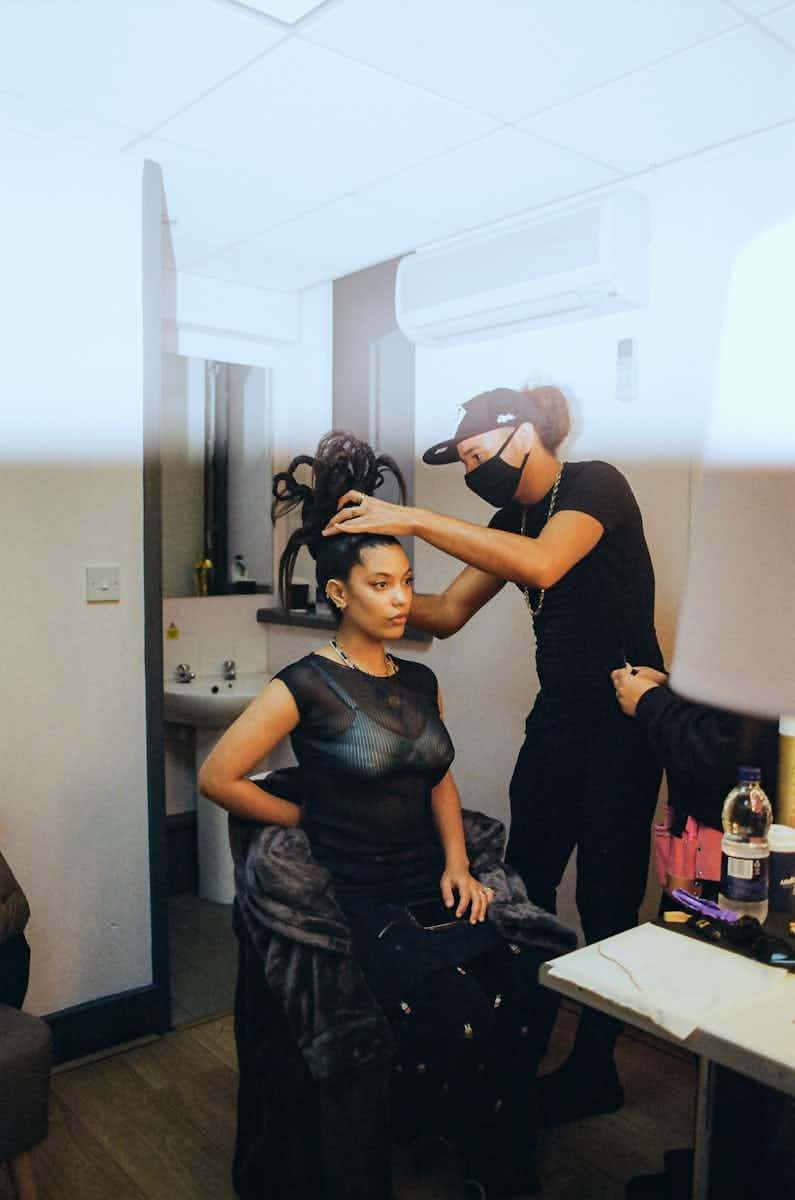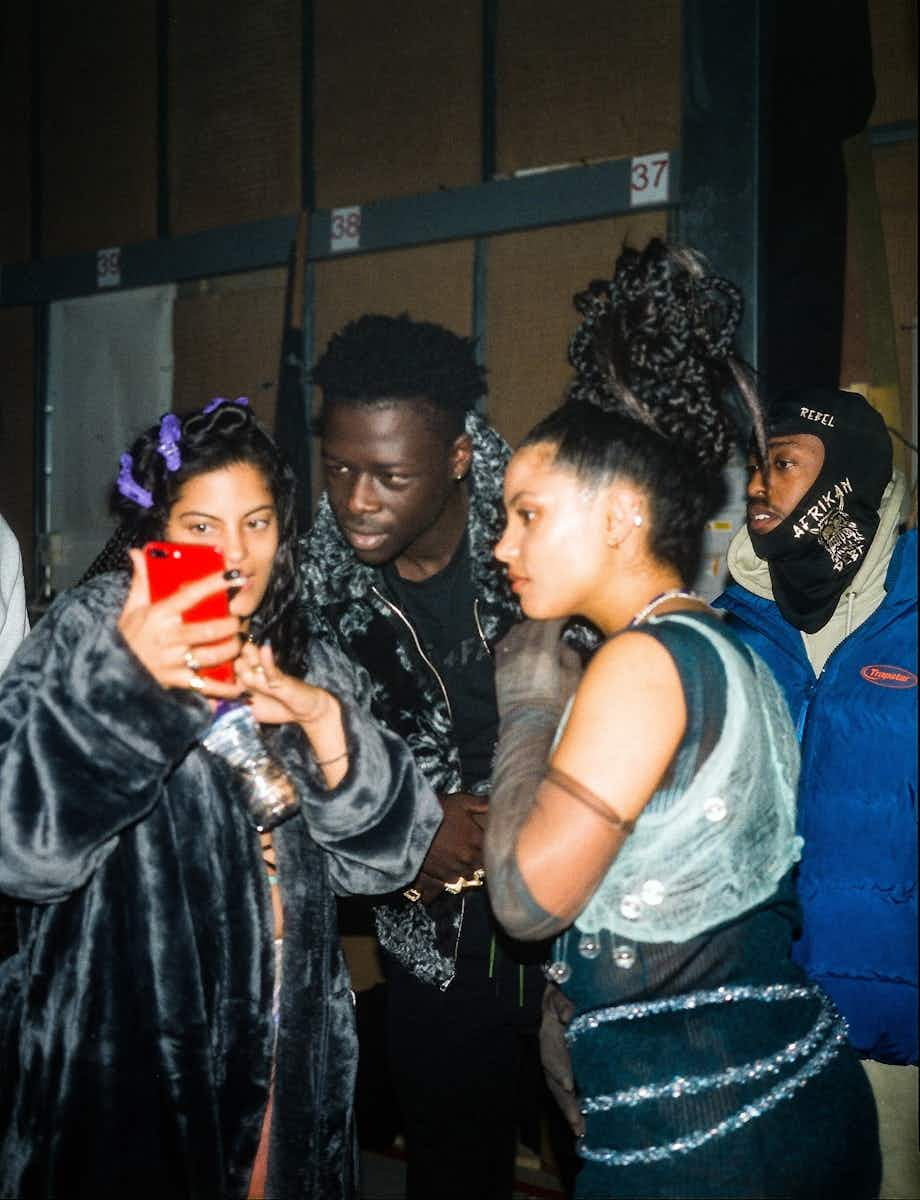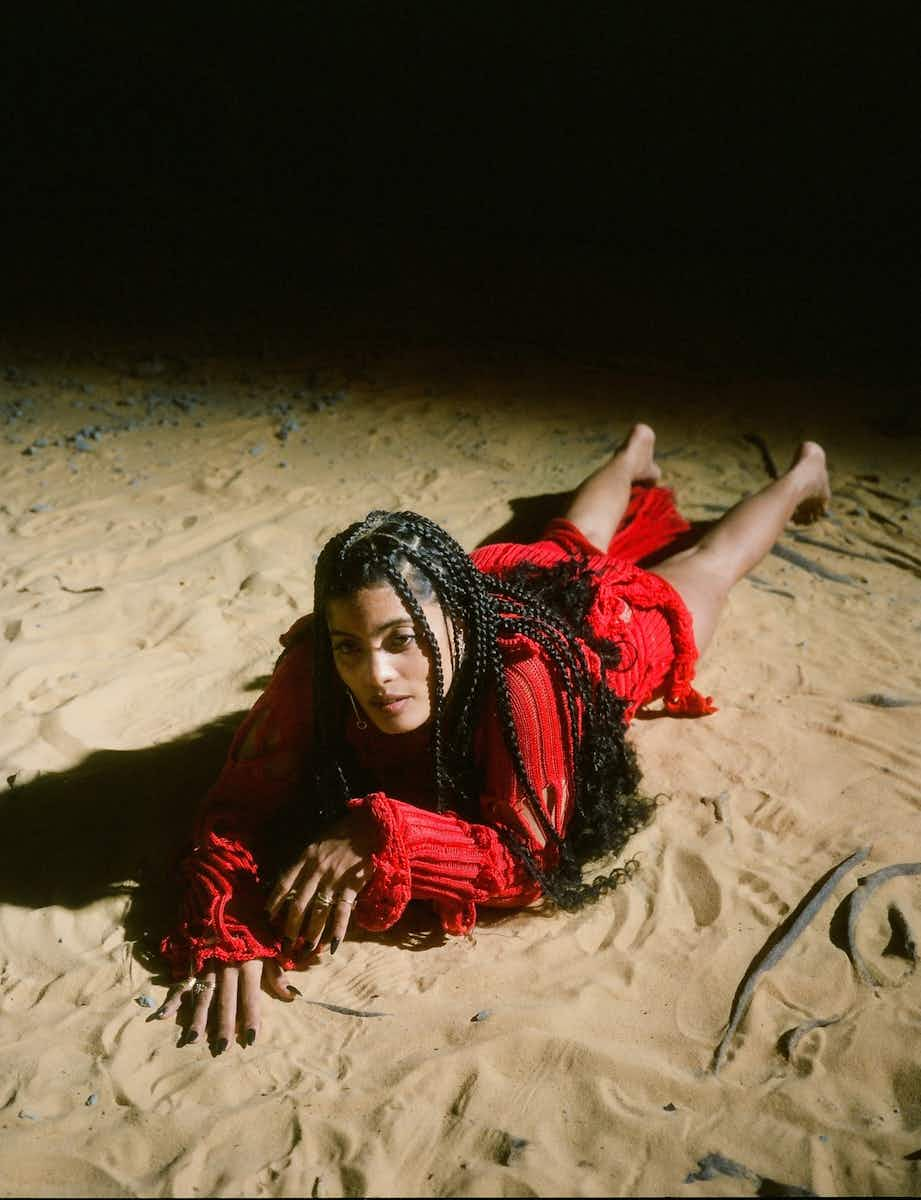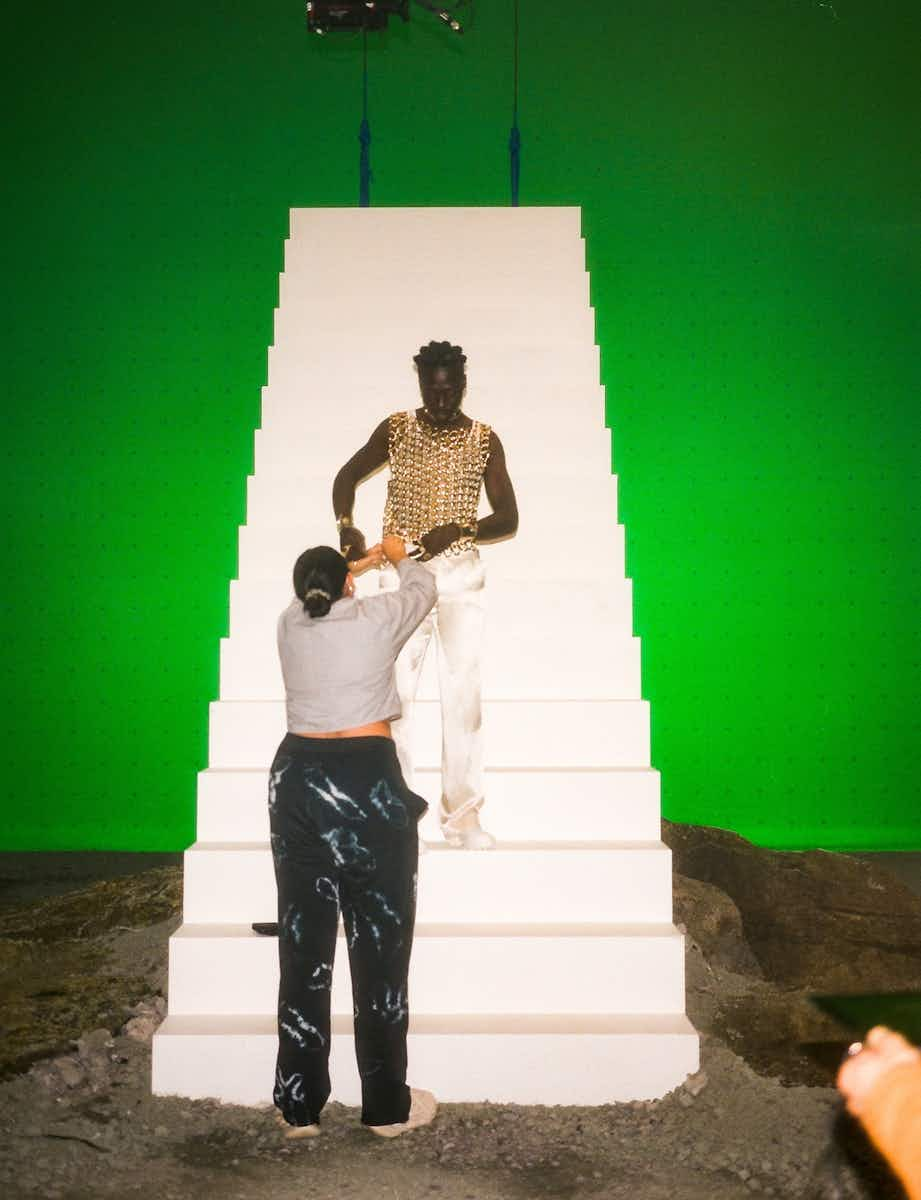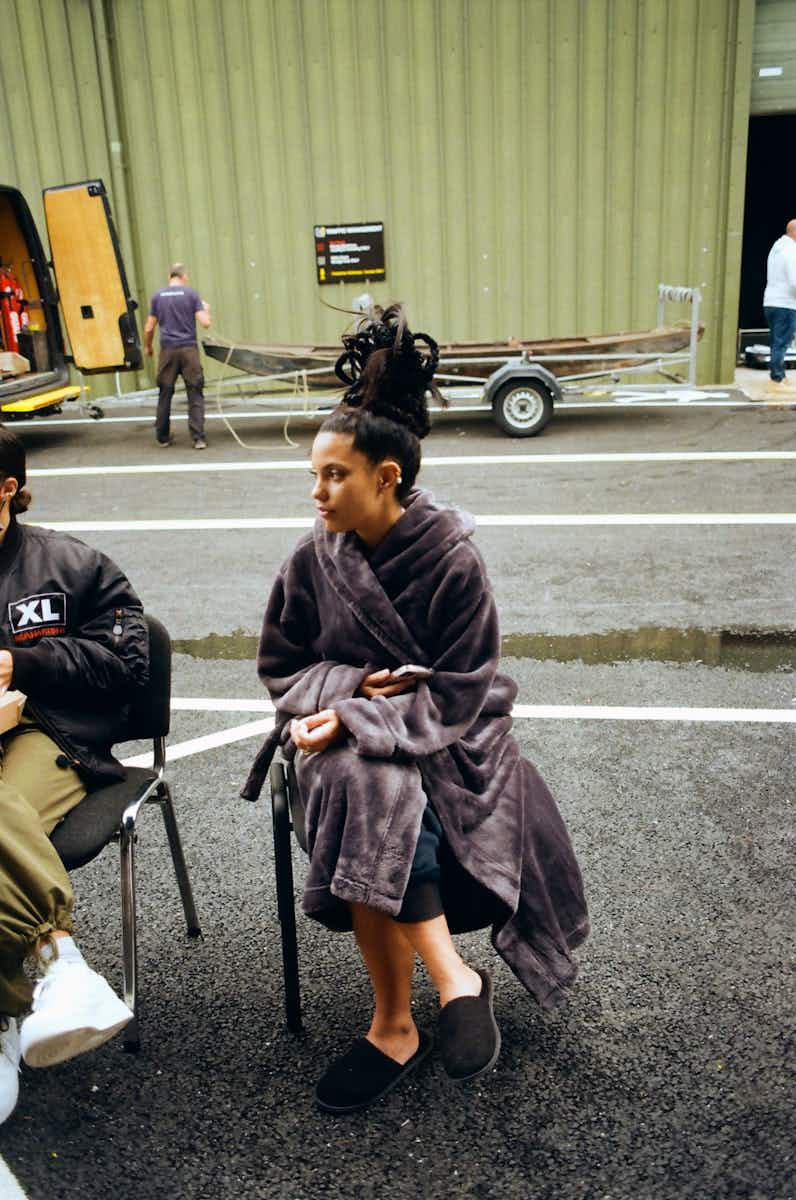 "It was us together, dressed like Kings, Queens and Spirits, celebrating our ancestors and our passed down Magic," Ibeyi say. ​"Us looking at each other in awe, dancing on a song we are so proud of… us always laughing together and forever held by the Universe."

Notable mentions include a stellar performance from Victory and Marvel, better known as Nigerian brother-dance duo Ebinum Brothers. Duality is a recurring motif and nowhere is this more pronounced than in Naomi and Lisa Kaindé's respective venerations of Yorùbá deities. Flaming red hues surround the former to represent Shango, the God of fire, thunder and lightning, who was also considered the most powerful and feared of the spiritual pantheon. The latter is bathed in indigo blues to embody Yemaya, Goddess of water and the protective mother of all Orishas.
The conjuring of a regal-looking Pa Salieu is another standout moment. Gold chainmail and a crown to match his warrior spirit, while his styled turban harks back to the African Moors that history forgot, soldiers and savants who brought knowledge and advancement to Europe.
The video fades out with Naomi's words echoing in the background: ​"It has been handed down… I enclose the stars. I enclose magic." By the end, you get the sense that points have been well and truly made: that we are limitless in our magic, at once divinely and wonderfully made, and possess a type of power that runs deeply through our DNA. Made of Gold is as much a celebration of origins and the past as it is a meditation on world building, dreaming out loud and reimagining the future.


More like this