Pa Salieu is African, stubborn and proud
Digital cover story: The Coventry rapper has proudly tapped into his Gambian roots for new EP Afrikan Rebel. Although he's recognised as one of Britain's brightest stars, his struggles are far from over – and his mission has just begun.
Sometimes you need to reach the top of the world to realise just how small it is. And sometimes, once you're standing triumphantly at its peak, you start to notice how the views from the top are obstructed at the bottom.

This is the unique position Pa Salieu now finds himself in. And, by his own admission, he's not reached his career summit yet.

"There's a lot of stuff I know I ain't learned," the 24-year-old says. Salieu's reclining on a plush sofa in a darkened room at his management's HQ in Notting Hill, black puffer jacket on despite London's September humidity. The likes of Adele and Rex Orange County, who his team also look after, have walked these halls. But, pouring a generous helping of Nerds into his palm, the rapper shrugs at the association with such established artists.

Equally, yes, he's about to release a new EP that celebrates his Gambian heritage, Afrikan Rebel, the follow up to Glidin', his bouncy springtime collab with fellow Midlands rapper slowthai. But right now, he seems more excited about the discovery of a new treat to satisfy his sweet tooth.

"Want some?" he grins, extending the gaudily Americanised packaging outwards. Suddenly, tiny, technicolour balls of sugar are rolling across the floor.

The mechanics of the music industry and, as such, the upper echelons of society, are all new to the artist who spent the best part of his youth in the deprived suburbs of Coventry. Every accolade and achievement Pa Salieu has racked up since releasing his first track in 2018 has come as a surprise to him because, simply, a lot of the time, he didn't know such accolades existed.

The first time Salieu heard of the prestigious Ivor Novello Awards was last month, when his 2020 debut mixtape Send Them To Coventry – 15 stirring tracks that distil his experiences growing up in ​"COV hashtag City of Violence", as he raps on Informa – was nominated for Best Album. He was of course aware of the BBC and already admired DJs Annie Mac and Toddla T, who have championed his fiery concoction of murky rap, jubilant dancehall and everything in between. But the broadcaster's annual Sound of… poll meant nothing to him until he topped 2021's lineup in January.

Sure, he knew about the BRIT Awards, at which he was nominated for this year's Rising Star award. Who doesn't? But while he recognised names such as Jools Holland and Jimmy Fallon, he didn't know about the hosts' long-established shows until he was invited to perform on them.

"We didn't grow up with a TV like that," he says softly, head bowed. ​"I appreciate it, but it's just like, yo, I wish I knew. I wish I was ready."

Pa Salieu's journey is a tale of two cultures, one that led him to self-discovery and one that opened his eyes to the harsh realities of life.

Born in Slough to parents who had immigrated from The Gambia, he was sent back to West Africa to live with his grandparents before his first birthday. It was a financial necessity that allowed his mum and dad to build a life in the UK while still sending money home to care for the rest of their families. Salieu's parents' tight incomes from factory and cleaning work stretched further that way, even if the 3,000 miles between them and their eldest caused heartache.

"My mum says she nearly went crazy when she had to send me," reflects Salieu in his light Midlands accent which, every now and then, rings with a Gambian twang. Tall and lean, his sombre mood today seems worlds apart from the swaggering rapper who hyped up crowds at this summer's Reading Festival, All Points East and Burna Boy's London O2 Arena show. ​"She used to hear me [on the phone] crying upstairs," he continues. ​"She nearly lost her mind."

But Salieu believes everything happens for a reason. In the sliver of West Africa that became his new home, his mind expanded. He discovered his roots, his culture.

"The resource was stored in me. I was raised by grandparents, you don't understand how deep that is. I got different lessons."

His auntie, Gambian folk singer Chuche Njie, had a significant impact, too. ​"I never thought I was going to do music, but I base my definition of music on the way she was," he says. ​"Folk music tells you about your past, your history, everything. So even though [in my music] I talk about my life, what I've seen, it's a bigger message."

Specific details of Salieu's early childhood in The Gambia rarely make an appearance in his lyrics, although the West African influence is weaved throughout his vocal inflexions. For the most part, Salieu's lyricism tends to focus on what came next, when he returned to the UK around the age of eight.

By then, his parents and younger siblings had moved to the Hillfields area of Coventry, where the population was predominantly white and South Asian. Salieu's family stuck out like a sore thumb. They were outsiders in a city that had already been historically ostracised from the rest of the UK – Send Them To Coventry references a phrase originating in pre-18th century British history when prisoners were exiled to the city.

Salieu remembers his mum coming out of the shower to find their windows had been smashed by bricks. ​"She must have been embarrassed [to have] that stuff happening in front of her children. I bet she felt ashamed." For her son, the lessons learned in Hillfields left a different kind of mark on his soul.

The outlook wasn't much brighter at school. Where Salieu was defiantly proud of his Blackness and African heritage, his classmates and teachers only saw otherness. He was bullied and racially abused, but he knew how to stand up for himself. Yet when he fought back, the school kicked him out.

At his next primary school, teachers repeatedly held him back, until the year three student somehow found himself placed in classes with children half his age. ​"I got sent to year two, next minute reception," says Salieu, half laughing with incredulity. ​"I got into my proper year in year five."

"Looking back, they need to stop that shit," he says firmly. ​"I've spoken to other people who've come to this country [from abroad] and were pushed back at school." He's spitting out each syllable with anger, his voice the loudest it's been throughout our conversation. ​"They don't know what they were teaching me back home [in The Gambia]. All that stuff, it puts a person down. This is not a fair place."

Just two years ago, at 22, Salieu found out that he's dyslexic. At school, they only tested him for ADHD.

More injustices followed throughout his teens. Disillusioned by his experiences in the classroom, Salieu found a community on the streets, which eventually led to him being arrested at 17 for possession of a knife, which he insists was only for protection. ​"It was weird, they gave me the court [date] after my birthday," he told THE FACE last year. ​"So, then I'm 18 and charged as an adult. Dumb, fam. They didn't have to do that."

His criminal record subsequently narrowed his career prospects, only allowing him to pick up shifts at Amazon and Hermes warehouses, where he was once again subjected to racism. He had a two-month stint at Nando's but eventually got fired for giving out too many discounts.

"What's worse is that my parents came to this country [only] for their kid to not be able to get a job," he says. ​"I know I've done wrong in my life, but I know the reasons."

As is depressingly familiar, the story of Salieu's teenage years is not an anomaly. It's textbook systemic oppression. As is depressingly familiar, too, it only got worse.

On 1st September 2018, Fidel ​"AP" Glasgow was fatally stabbed outside a nightclub in Coventry. In previous interviews, Salieu described AP – the grandson of The Specials' Neville Staple – as ​"my brother, my best friend" and ​"one of the only people to really motivate me". AP had his own clothing line, a plan to get out of the cycle of trapping that earned him the nickname Hood Representative.

"Since he died, that's me – I'm the hood's representative," Salieu told the Evening Standard last year.

But this April, Salieu and nine other men were charged in connection with the violent disorder that led to Glasgow's death. The case is ongoing and, with a court date set for January 2022, he can't comment on the events of that night. In May this year, Salieu denied the charges.

As it happened, 1st September 2018 was also the day Salieu released his first track, Never Had. On the chorus, featured artist BM sings: ​"Gotta hustle for the things that I never had /​'Cause I've been dreaming ​'bout the things that I never had." That song, along with tracks like Frontline ("They don't know about the block life, Still doing mazza inna frontline"), speaks to the challenging circumstances of Salieu's youth, and to the lack of opportunity he and his peers felt were offered to them in Coventry.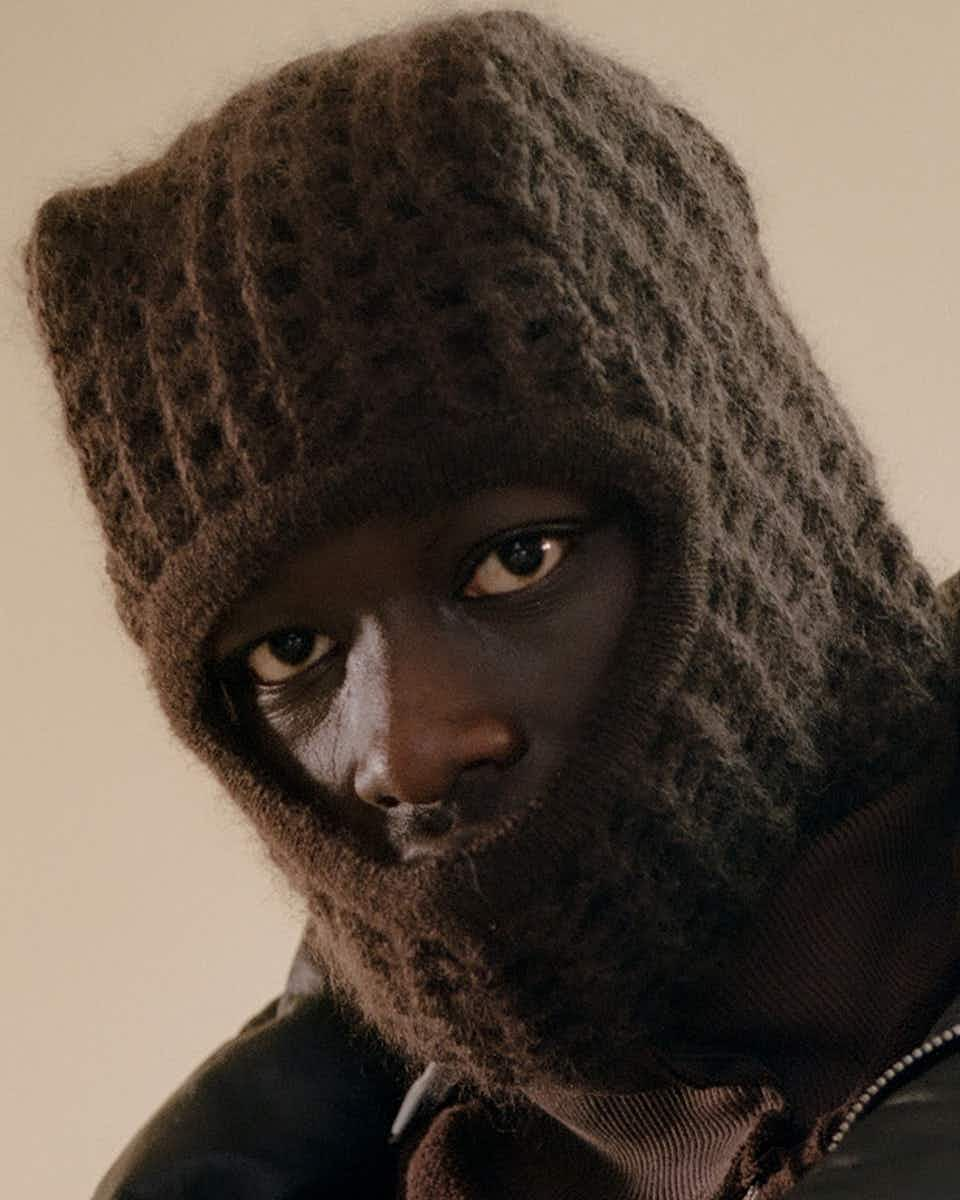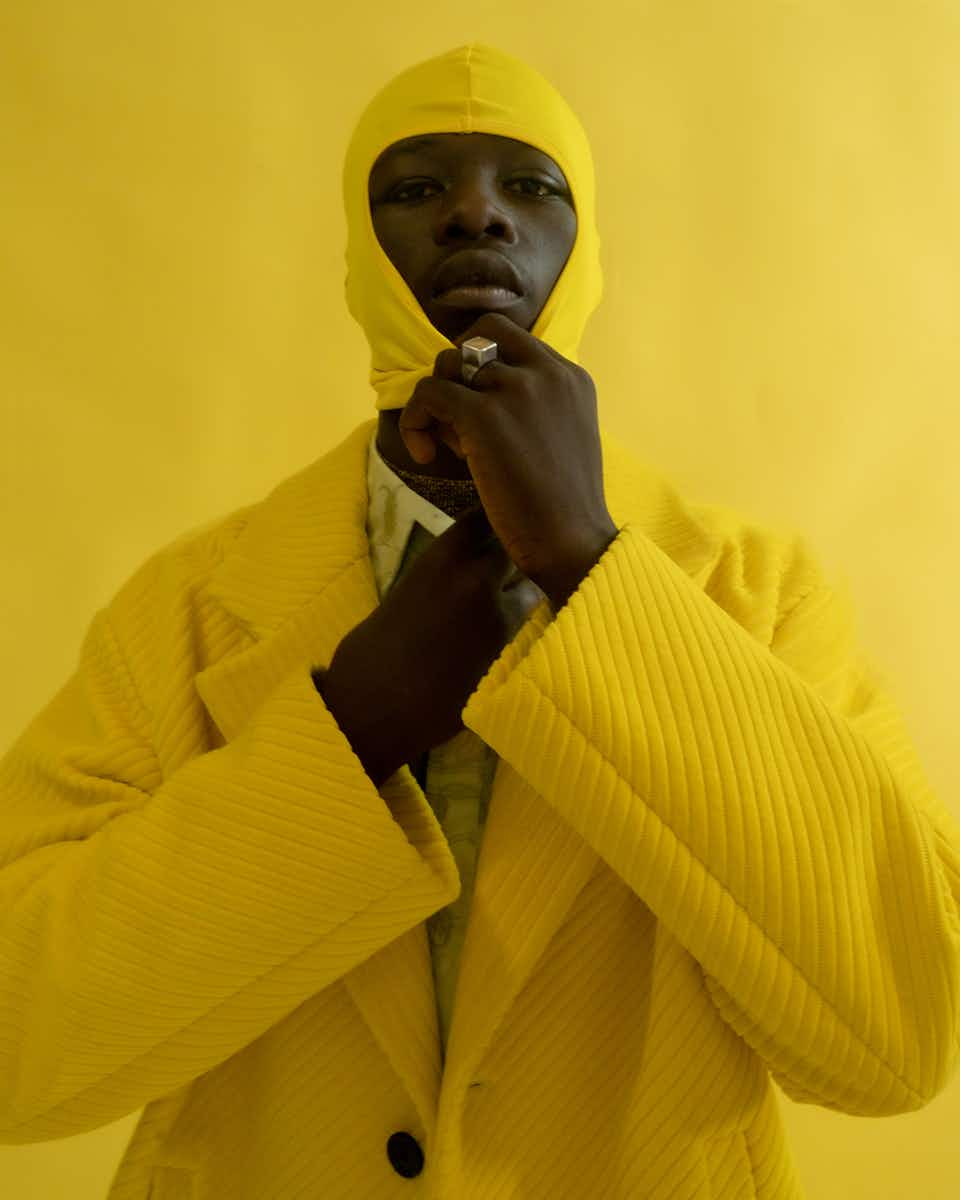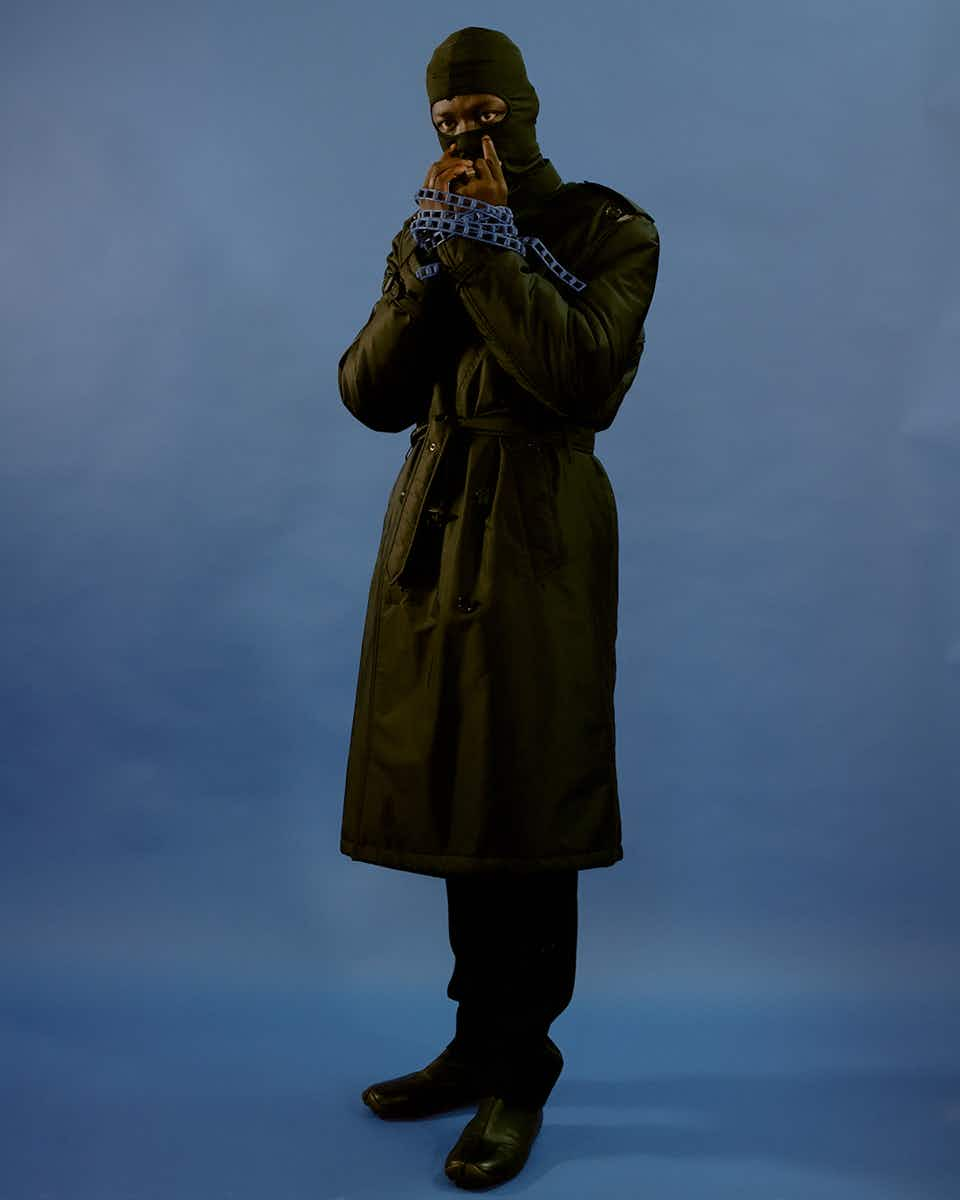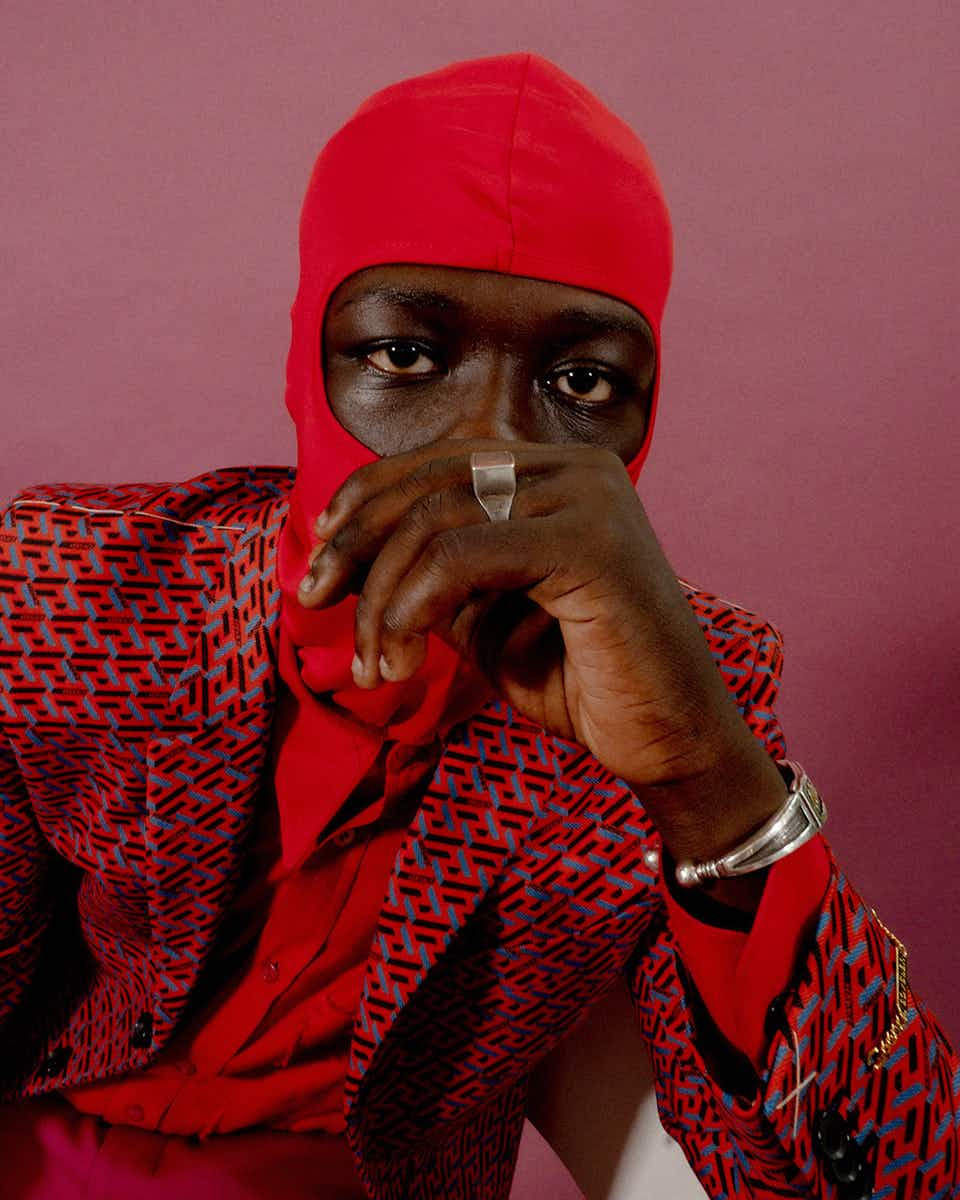 Coventry is the UK's City of Culture 2021. Does Salieu think the initiative could have a positive impact on his hometown and the young people who still live there?

"That ain't nothing. They don't care. That ain't real," he says with a scoff. ​"They don't know what the hell's going on [in the city]. I believe it's a money thing, to be honest."

Earlier this year, he was set to be involved with the City of Culture's programming. ​"I didn't want to do it, but it was for the city where I'm from," he says. But when news broke about the charges against Salieu, he alleges that organisers dropped him from the lineup.

"It's crazy," Pa says. ​"I'm coming from a real place. I've been stabbed, I've been shot in the head," he continues, referring to an incident in October 2019 when Salieu was injured during a drive-by attack. ​"So all this City of Culture, I don't rate it. You know how many people I grew up with, smart people with their whole lives ahead of them, who are crackheads now because of this stupid…?"

His sentence trails off in frustration. ​"You don't understand," he sighs. ​"It's mad."
"Due to the live nature of the investigation at the time we were preparing for our launch event, Coventry Moves, it was decided that it would not be possible for Pa to be involved," Coventry UK City of Culture Trust told THE FACE. ​"However, we hope to work with him in the future as we shape our programme for the rest of our tenure as UK City of Culture." Coventry's tenure will end exactly a month before Salieu's court date.
Pa Salieu has his own plan to uplift and inspire the next generation: preaching the virtue of stubbornness. It's what Afrikan Rebel – three tracks of rambunctious Afrobeats – is all about.

There's the PJ2-produced Shining, for which he enlists the help of Lagos natives Tay Iwar and Zlatan for a rousing, cinematic take on the genre. There's Style & Fashion, a flirtatious, hip-shaking banger featuring London-based Nigerian artist Obongjayar. And then there's Lit, an epic assertion of Salieu's newfound cultural clout that came in spite of the challenges he faced growing up. ​"They're all spiritual. This is folk to me," he says of the tracks.
This unrelenting pride in his heritage is what Salieu means when he says that ​"we're in the age of stubbornness". It's about standing firm, refusing to bend to fit society's mould and speaking up for what you believe in. He offers ​"Malcom X, stubbornness" as an example of the kind of attitude he believes will ultimately change the world for the better. ​"I'm trying to die as a symbol, man, not an image."

To accompany the EP, Salieu is also hoping to curate an Afrikan Rebel exhibition for Black History Month in October. Currently, the idea is to feature portraits of people from a range of fields – from music to film, charity to sport – who epitomise what it means to be an Afrikan Rebel. Salieu's tight-lipped about the specifics, but emphasises that he wants there to be ​"a lot of women in it". Once again, his upbringing has significantly influenced his approach to the project.

"My mum, my grandma, they're African rebels," he says. ​"I know my role in all of this. I am the pain, I am the hope of me and my siblings. I am the hope of my parents, the hope of my past." Acknowledging the sacrifices his mum and dad made for their families, he adds: ​"Whatever they saw in their heads, I am the one that has to see it through."

As our time draws to a close, a Deliveroo order arrives for Salieu: three tubs of jollof rice. He seems baffled by the quantity. ​"Want some?" he asks again. This time, the offer is practical as well as generous. He was in Coventry yesterday, so he already has a batch of his mum's jollof rice sitting in the fridge at his West London flat and, tomorrow, he's heading up to Manchester to perform at Parklife Festival. If he's going to get through this surplus of West African carbs, he needs help.

Still, while home comforts like jollof rice are nice, Salieu needs to make a pilgrimage back to where it all began to restore his soul. He hasn't been back to The Gambia since he left 16 years ago. His grandparents, who he references in almost every single answer throughout our conversation, have since died.

"It's the place where I saw my first walks of life. I need to see it," he says of a trip he finally hopes to take in December. He wants to build schools in the country and start an initiative that installs learning resources into lorries that will then travel from village to village.

But first, he needs to say goodbye.

"I want to see my grandparents, that's where I'm going to go first," he says. ​"I'm a spiritual person. I need to kiss their gravestones."

Then, once he's tapped into his ancestors' power right from the source, Pa Salieu is convinced he'll reach new heights. ​"I know after I go back to Gambia, I'll feel like an artist."

Who knows what the view will look like from his next peak.

HAIR Taiba Akhuetie GROOMING Tiara Wada PHOTOGRAPHER'S ASSISTANTS Kemka Ajoku and Dulla STYLIST'S ASSISTANTS Kennedy Clarke (@yuungflava) PRODUCER Adé Abegunde PRODUCTION COMPANY motherSun LOCATION Spare Space E3 Studios

More like this