Area Boys: NSG are celebrating African unity with their venue in Ghana

The UK Afrobeats hitmakers are running Accra's hottest new venue, where Headie One and Stormzy have been seen propped at the bar.
NSG are making big waves, from East London to West Africa.

The chart-busting, Hackney-based Afrobeats sextet is made up of Mxjib, Mojo, Papii Abz – who are of Nigerian heritage and Kruddz, Dope and OGD; whose background is Ghanaian. NSG (Never Stop Growing) are loved for their cheeky lyricism and their perky party anthems, which blend rap, grime, dancehall and bashment with sounds mined from their African heritage.

NSG's debut single Whine and Kotch, released in 2013, was a rework of Charly Black & J Capri's 2012 reggae track. They went on blending local rap sounds with African styles, making them pioneers of the Afroswing sound alongside the likes of Naira Marley and J Hus. Their biggest hit Options, featuring Tion Wayne, reached no.7 in the UK Singles Chart in 2019. And in July 2020, NSG had the honour of being the first act to top the newly-launched Official UK Afrobeats Chart with Grandad.

NSG are making a conscious effort to give back to nurture contemporary African culture with the Area Bar; a venue in Accra, Ghana. Renowned for their love of the party, NSG are the littest group in Afrobeats, and so the venture makes perfect sense.

Launching on New Year's Day 2021, the Area Bar is already becoming a go-to among music lovers on the Accra nightlife scene, and it's attracted notable UK music celebs like Headie One, Stormzy and Jae5, alongside NSG members themselves – who've spent plenty of time partying there during their visits to Ghana.
The venue hosts events ranging from live performances by asaaka rappers to Lil Wayne-themed nights and pop ups for local fashion brands like Free The Youth. The cherry on top of the cake is their wild shots menu – the ​'Area Painkillers' are a mix of vodka, gin, rum and grenadine, while the ​'Cloud Nine' shots take you to another level with a combination of whiskey, rum and passion fruit infused with a splash of orange.

THE FACE caught up with OGD and Kruddz to discuss their rise to success, the power of the West Africa-UK bond and their vision for the Area Bar.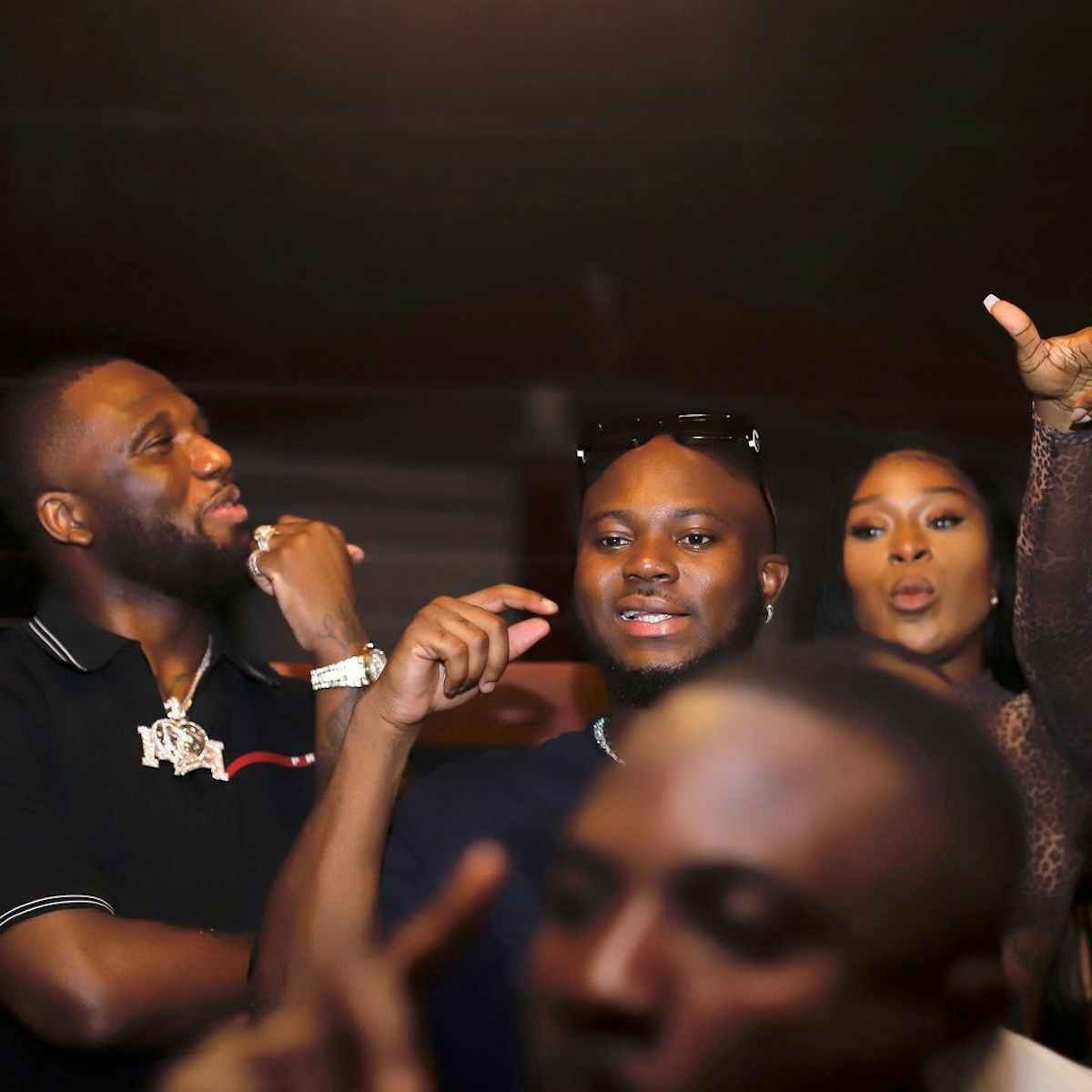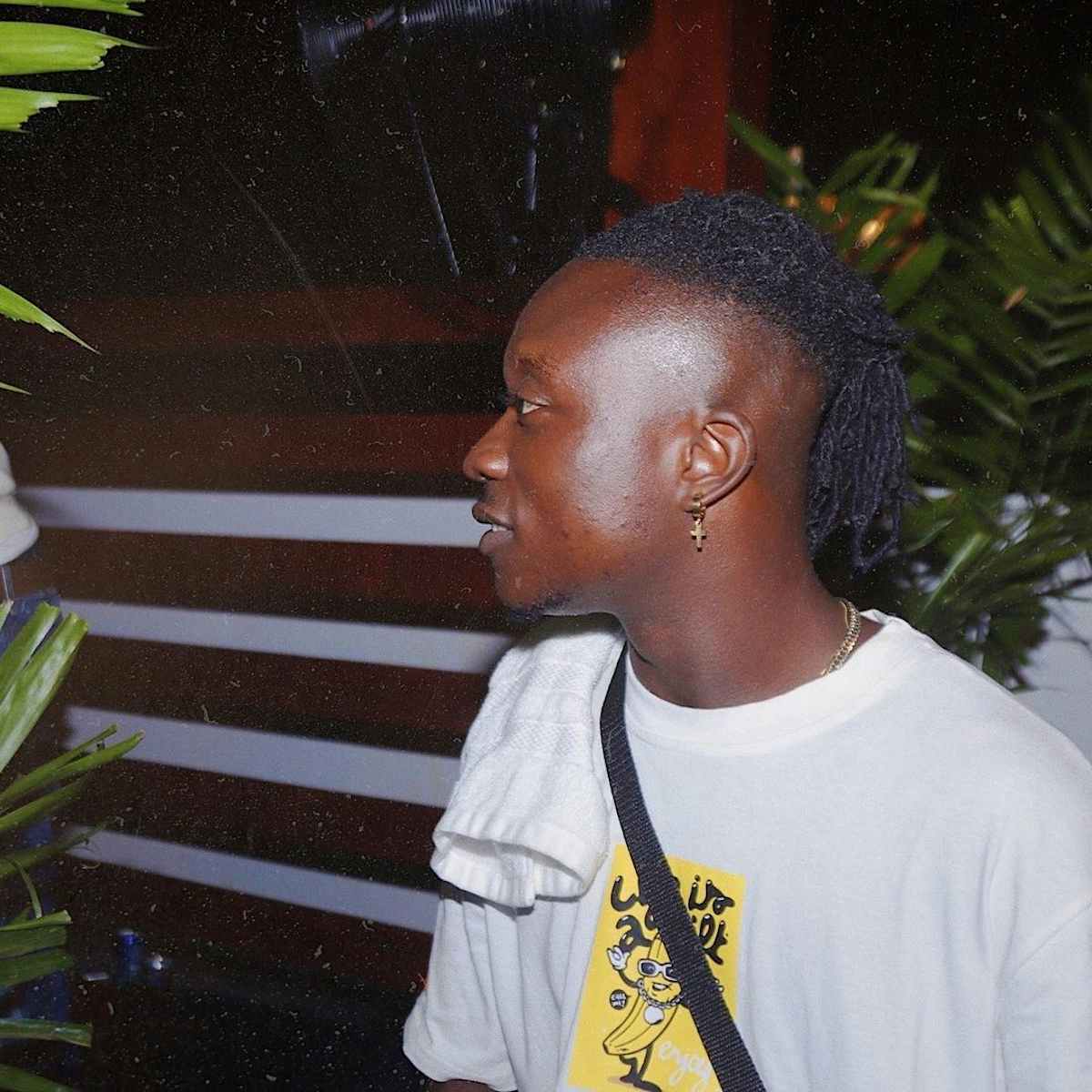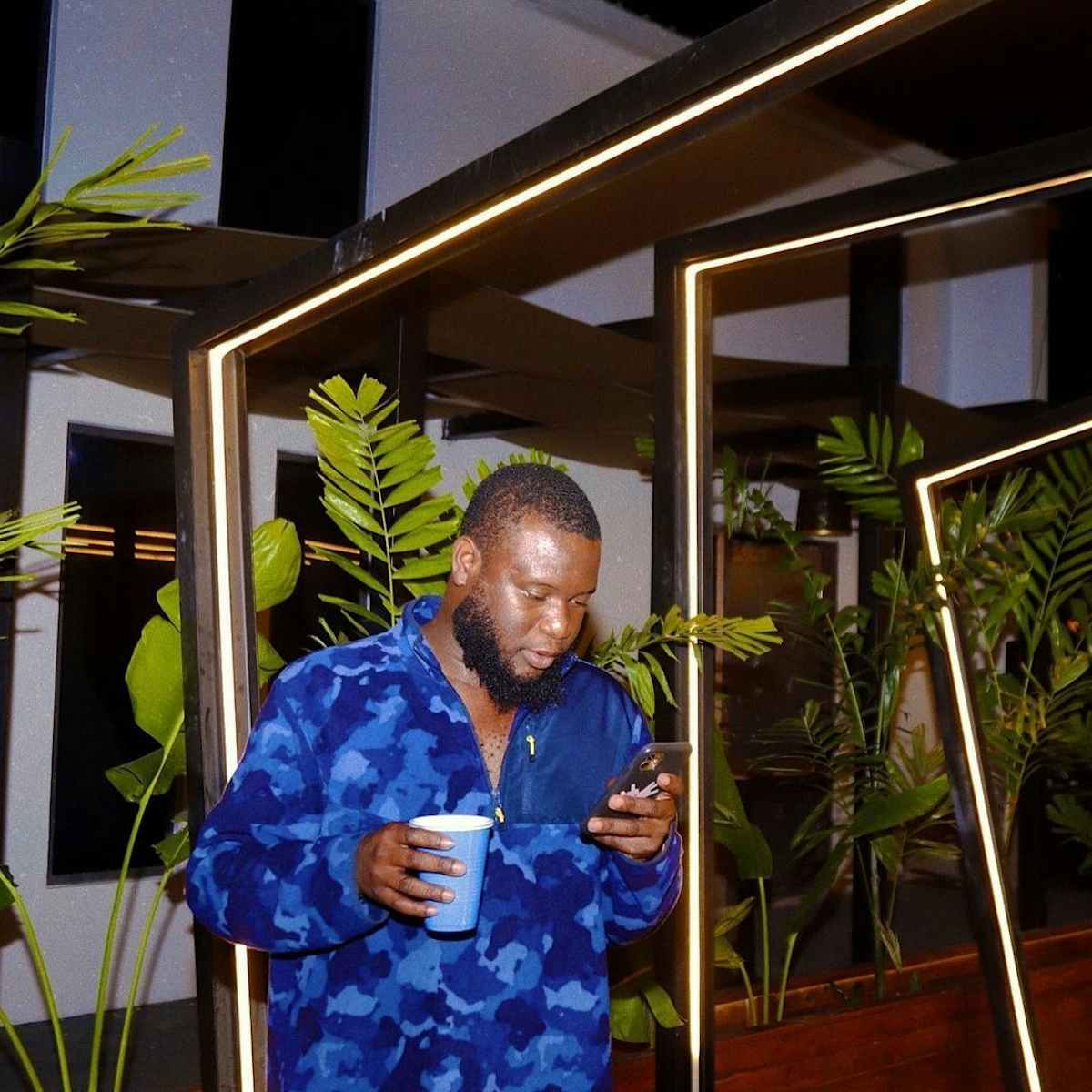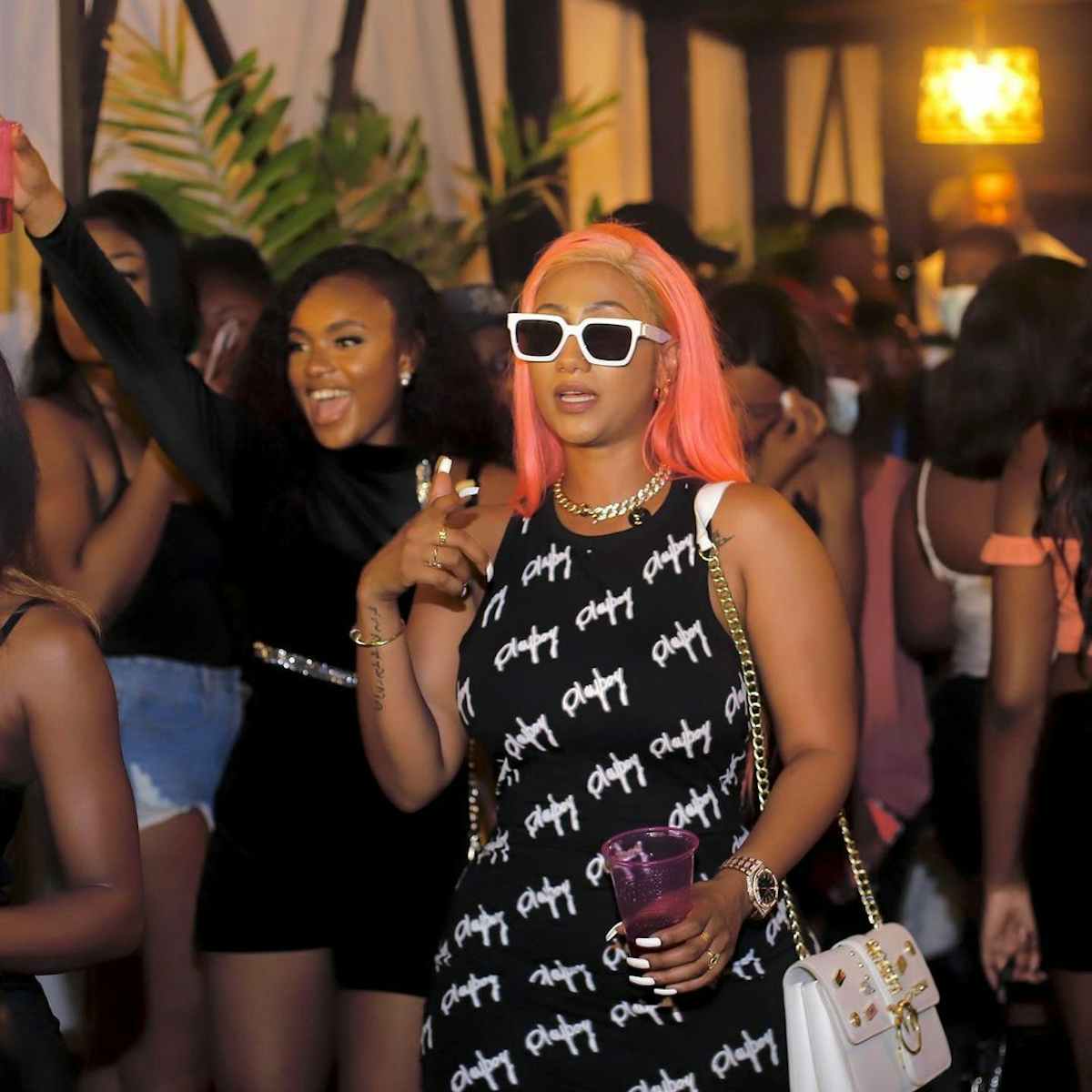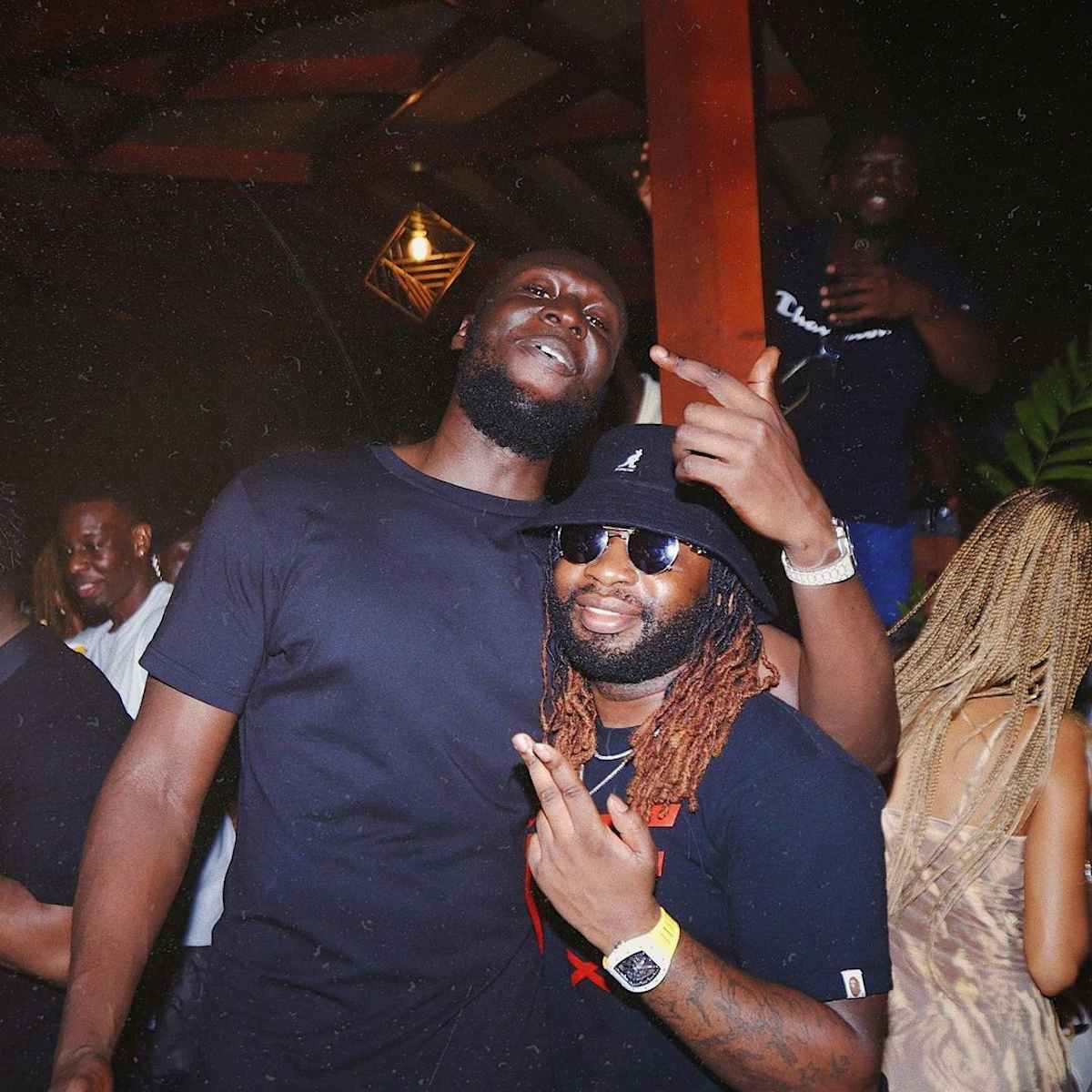 Individually what are your backgrounds?

Kruddz: Three of us are from Nigeria and that is; Mxjib, Papii Abz and Mojo. The other three including myself, Dope and OGD are Ghanaians.

It's not common to see brothers stay together as a group for this long. What's kept you together as a group?

OGD: Our culture has kept us together. Being African, we are all pushing the same agenda and purpose. Most of us were born and raised back home, where we were introduced to our culture, so we all share that common culture and passion for entertaining people. We've been good friends long before we started making music. This has kept us together. What you see is beyond just friends, it's more of a family sharing a common heritage and background.

How did you form as NSG?

Kruddz: We all [lived] in Hackney. Five of us went to the same school. We loved to party. Before the music there were actually a lot of us; we were more than six. We would turn up at parties and [people would] be like ​"that's NSG". Our school was an Arts major school, so creative stuff like dance and music was really embraced. What really made NSG was the first song that we released. It was in 2013, and we did an Afrobeats remix, and that is what really introduced us to the world.

What do you think about the music industry now in Ghana? Do you think our music scene is hitting the global market, or there is still more work for us to do?

Kruddz: We think it's getting there, but it definitely needs a lot of work. When you look at Nigeria and what they're doing on a global scale, it's amazing and phenomenal. Their population is quite large and the probability of getting more income is higher because there is a demand. With that alone, it means there's more money for artists to invest back into themselves.

We feel like we make great music in Ghana. We're the source of great stuff. Afro bash, even in the UK, is a merge of Ghanaian highlife music and UK sounds. But what we lack as a nation is that we are too comfortable where we are. Most artists don't see the need to reinvest in themselves and their craft, once they make it a bit, that's all. The truth is if you invest in it, you make a lot more than you invested.

Speaking of investments, I would love to say kudos to you all on the Area Bar. What was the thought process behind it?

Kruddz: We're trying to create a franchise. Ghana is our first stop, Nigeria is next and we will just keep up that energy. NSG was initially a group of guys that liked partying together before we started making music so we still have that passion for events and late entertainment. During the year of return [in 2019] when we went to Nigeria it was everything; the lifestyle is amazing. If you love that fast and fun lifestyle like us, then you'll love it. One difference we noticed is that there's a gap in the late-night entertainment scene here in Ghana. Unlike Nigeria where the night lifestyle, bars, and clubs are dynamic, Ghana has a few great spots that almost feel the same. That's why we created Area Bar.

Who are your favourite new Ghanian acts?
Kruddz: Yaw Tog, Kwesi Authur and King Promise. There's this new girl in Ghana; Gyakie, she's amazing. And Amaarae, she is literally the future of Ghanaian music, and in Nigeria too.
Are there plans for upcoming tours in Africa?
OGD: We always have plans of coming back home for shows and concerts. This year hopefully we are doing a headline show in the UK right after our album launch. Then we plan to do about five more shows in Africa with Ghana and Nigeria included obviously. And we will be connecting more in places like Kenya, where our sound has been accepted so much.
NSG really exemplifies African unity. For young people and music talent looking up to you guys, what would be that one piece of advice?
Kruddz: Honestly it is not easy, but there's this simple truth that guides us: what you wish unto others is definitely what is going to come back to you. Because the energy you put in, is the energy you get back.
And we know that the greatest empires weren't built by one man, but rather by groups with unity. So we also try to emulate this mentality.

More like this