Slowthai
Music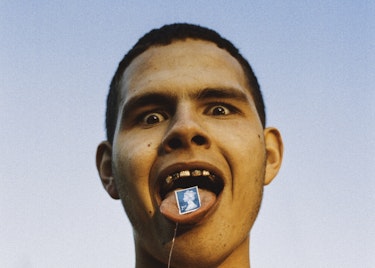 The Northampton rapper made a series of lewd remarks to host Katherine Ryan at the event in London last night.
Style
A diamond-encrusted roadsign for AJ Tracey, a blinged-out mousetrap for K Trap and visits from Manchester's finest, Aitch. Welcome to A Jewellers.
Style

In partnership with C.P. Company
Music

The best contemporary music – updated with new tunes from Stormzy, Bad Bunny, Nasty Cherry and God Colony.
Music

You might recognise this guy as slowthai and Lava La Rue's tour DJ. Now, he's about to drop his own tunes.