How Zlatan's zanku movement hit the streets of Nigeria
The rapper talks ambitions for global success, cyberfraud allegations and pioneering a sound and dance that's been embraced by Burna Boy and Beyoncé.
Zlatan doesn't think it's a big deal that Beyoncé can do the legwork.
In the summer of 2020, the Nigerian Internet lost its mind when a clip from the video for Already, her collab with Ghanaian star Shatta Wale, showed Queen Bey pulling off a perfectly synchronised version of the zanku-inspired dance routine.
"I wasn't surprised because we are all one race," says Zlatan, the 26-year-old rapper and zanku innovator, as we sit in his airy living room in Lekki, Lagos one afternoon in March. ​"People kept tagging me to the post, but I know African culture is vibrant and our brothers and sisters overseas want to feel the same things that we feel. I'm just grateful that something I created served as the bridge."
Since breaking out with a scene-stealing appearance on fellow rapper Chinko Ekun's track Able God in 2018, Zlatan has become an unshiftable totem of Nigerian pop culture. He pioneered the zanku wave – a viral phenomenon influenced by the bass-heavy fusion music of mainland Lagos, a chaotic blend of jarring production, taunting street lyricism, and high-octane adlibs backed by an equally energetic dance style ending with a leg shuffle. Zanku has been a dominant sound in Lagos for the last two years, and the phenomenon has Zlatan's name imprinted on it – the term is an abbreviation of ​'Zlatan Abeg No Kill Us'.

During his recent ascent, Zlatan has collaborated with various notable Nigerian popstars, bringing the zanku flavour to the work of Burna Boy and Davido via full-throated bars and gutsy hooks their songs Killin Dem and Sweet In The Middle, while the two superstars also appeared on Zlatan's 2019 debut album. But despite all the success and acclaim, he's still not convinced that most people understand the true meaning of zanku.
"It's beyond genres and classifications," Zlatan explains as he fiddles with his iPhone, ​"because it carries weight for what it means to me and the streets. We try to express ourselves with our sound and dance."
To truly understand how zanku music is almost indistinguishable from Zlatan's identity, you have to know where he's coming from. Born Omoniyi Temidayo Raphael and raised in a densely populated block of single rooms (known locally as ​'face-me-I-face you') in Ikorodu, a working-class border town in the north of Lagos, Zlatan had to navigate a complex labyrinth of hardship, lack, and depression to make a name for himself. ​"Growing up was hard for me because where I'm from, you hardly saw people go on to make an impact on the world," he says. ​"A lot of dreams died in that place due to a lack of infrastructural support and motivation to do better."
A shot at getting out of Ikorodu presented itself when Zlatan got admitted to study Business Administration at a polytechnic in Abeokuta, the capital of neighbouring Ogun state in 2014. In his first year there, he won a music competition organised by a telco company. With one eye on a music career after his win, he knew he couldn't stay in Ikorodu. ​"I told my mum I was leaving home because I didn't want to end up a king in the hood." After months of couch-surfing, he signed his first record deal in 2017 and started buzzing in the Lagos underground scene.
"What I know is that hard work beats talent," he tells me about that formative period of his career. ​"I've just been putting in work and tried to stay consistent with it and I feel that's why I've been able to achieve what I have done."
But as Zlatan started to blossom in 2019, a brush with the Nigerian anti-graft agency, Economic and Financial Crimes Commission (EFCC), threatened to disrupt his trajectory. He collaborated with the controversial star Naira Marley on the provocative single Am I A Yahoo Boy, which was released in the thick of a national conversation on the culture of digital fraud in Nigeria, led the EFCC to Zlatan's doorstep one day after the song dropped. Everyone present – including Naira Marley – was arrested.
"Those four days of being locked up were the worst days of my life," Zlatan tells me. ​"It felt like I was dead because I was cut off from everything…" he trails off, taking a long gulp of his juice for the first time all afternoon.
"I was just coming into the industry at that time and a lot of people were curious about the source of my wealth, they were insinuating things about me that were not true and it just happened. But the EFCC came for a routine check and when they didn't find anything suspicious they let me go. I took it as a learning curve and moved on from it."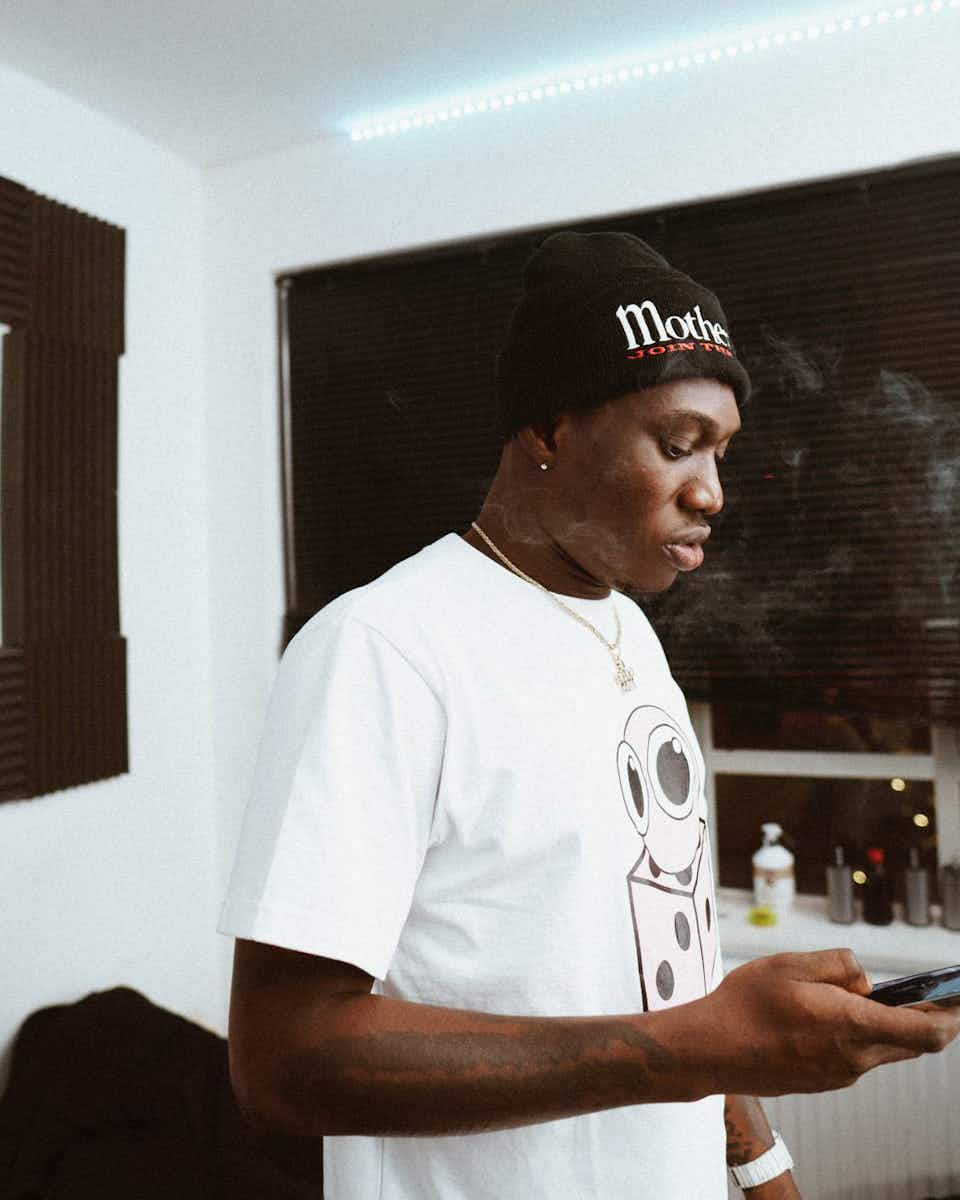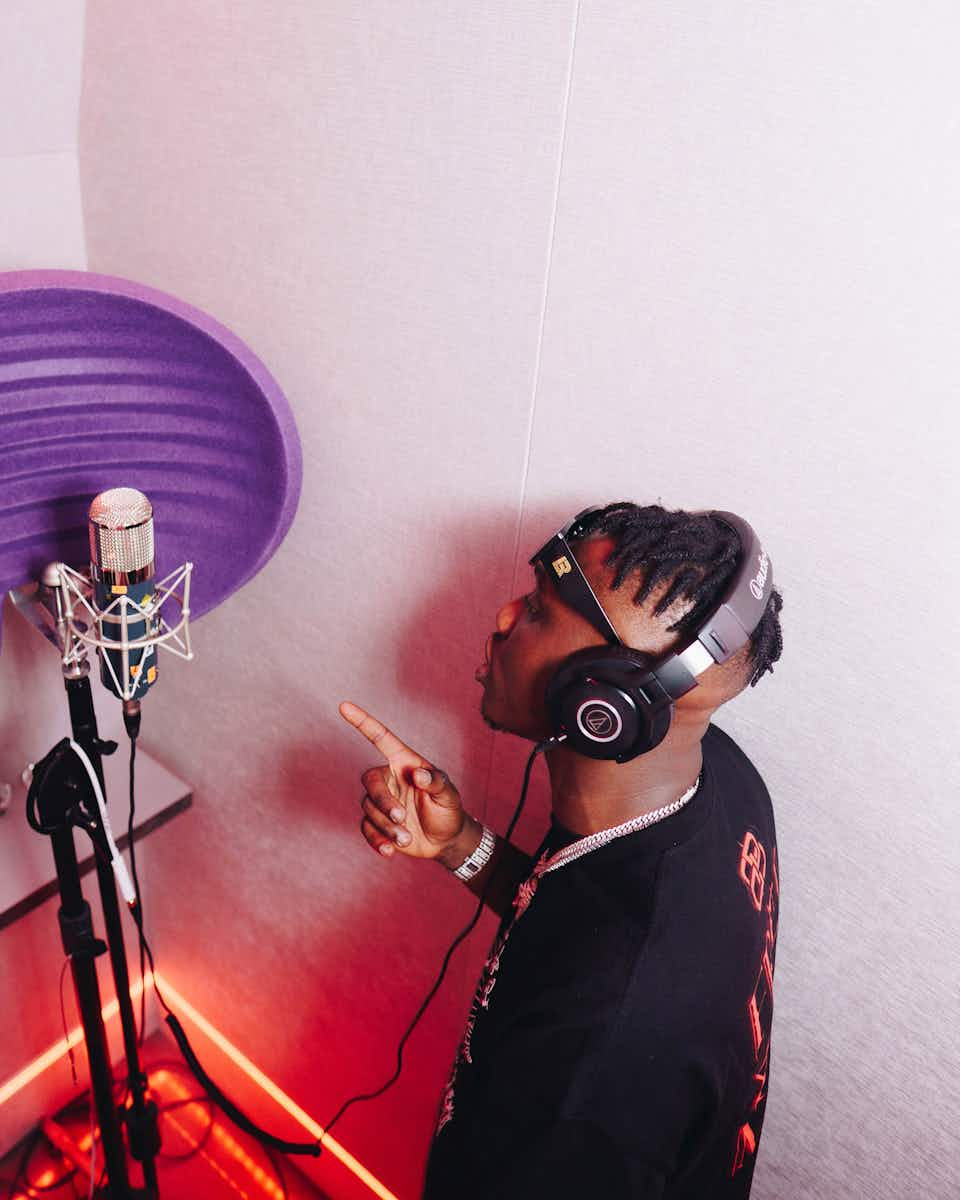 Despite moving on and dusting off aspersions from that period, questions about his position on cybercrime persist. On Cash App, a chart-topping collaboration with Bella Shmurda and Lincoln, Zlatan's verse contained fraud-normalising lyrics, such as the line ​"Wo ni mo dogbon si/​Iwo na dogbon si" – roughly translating to ​"people think I committed fraud, people should be free to do that if they want".
"That was me trying to explain that success requires drastic steps and, on my journey, that was being persistent about my music," he says. ​"I can't decide what the next person will do. If someone takes the wrong way, they also have to realise that there are consequences to getting caught. Any way na way but things can happen."
Regardless of the controversy, Zlatan has big ambitions for the second phase of his career. His latest song, a guest-heavy remix of his 2020 hit Lagos Anthem, is the last thing he plans to drop before preparations for his sophomore album commence.
"I feel like I've proven my point as a musician in Nigeria, and the next step is to cut across boundaries," he declares, eyeing up the kind of global crossover success some of his Nigerian peers are currently enjoying. ​"I want to take my music beyond Nigeria and make songs that are not just for Africa alone. It's time the world hears my music."

More like this