IDLES x Kenny Beats: ​

"

We needed to add some punch"

For their upcoming third album, the punk band have collaborated with one of the hottest producers in hip-hop. We joint-Zoomed frontman Joe Talbot in Cardiff and Los Angeles-based Kenny Beats to discuss their unlikely collaboration – and to share with The Face mixtapes they made specially for each other. Aw, cute.
IDLES are back. Breaking through with their 2017 debut Brutalism, and doubling down on their explosive, lyrically provocative punk anthems on 2018's Mercury-nominated follow up Joy As An Act of Resistance, they're that rare thing right now: a guitar band with bite, humour, thunderous tunes, socio-political commentary and real, raw power.
With third album Ultra Mono, released on 25th September, the Joe Talbot-fronted band have dug deeper and pushed outwards. Aiding and abetting the cause this time are former Savages vocalist Jehnny Beth and David Yow of proto-grunge cult outfit The Jesus Lizard. But while they, and returning producer Nick Launay (Grinderman, Yeah Yeah Yeahs), slot comfortably into IDLES' sonic universe, there are two names on the credits that stick out like sore and swollen thumbs.
Step forward mum and dad's favourite jazz-pop crooner Jamie Cullum. And stand up, too, Kenny Beats, contributing programming and post-production to give IDLES' the kind of punch you'd hear in a contemporary trap banger.
The Los Angeles-based beatmaker has made his name working closely with the likes of Atlanta rapper Key!, Rico Nasty, JPEGMAFIA and Vince Staples. He's also shown his love for the UK scene by producing SL and Aitch.
Talbot publicly revealed Beats' involvement on Ultra Mono last December, and the American has since dipped his toe in more guitar-orientated music, collaborating with Deb Never on her single Stone Cold and producing Trash Talk's Squalor EP.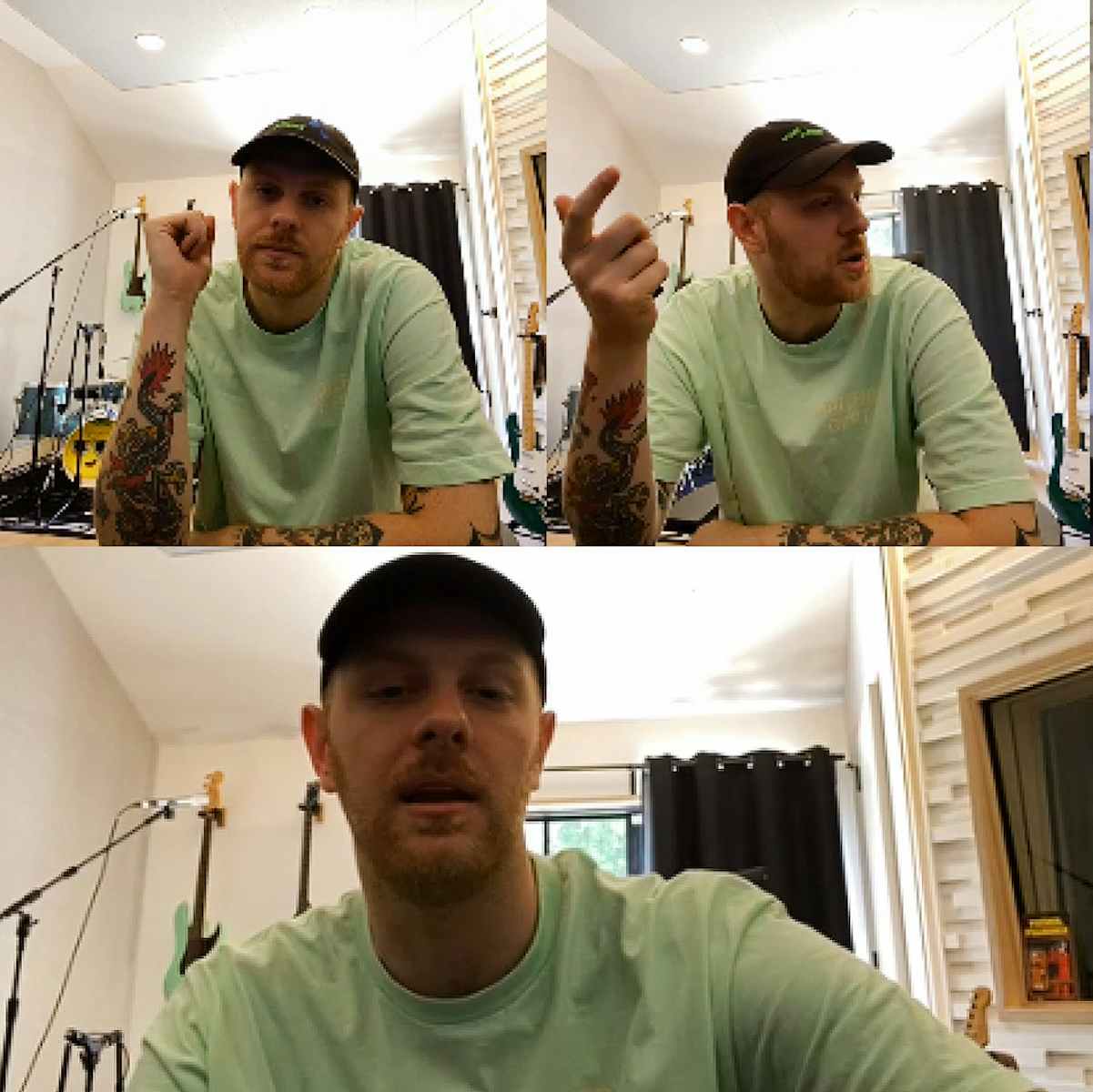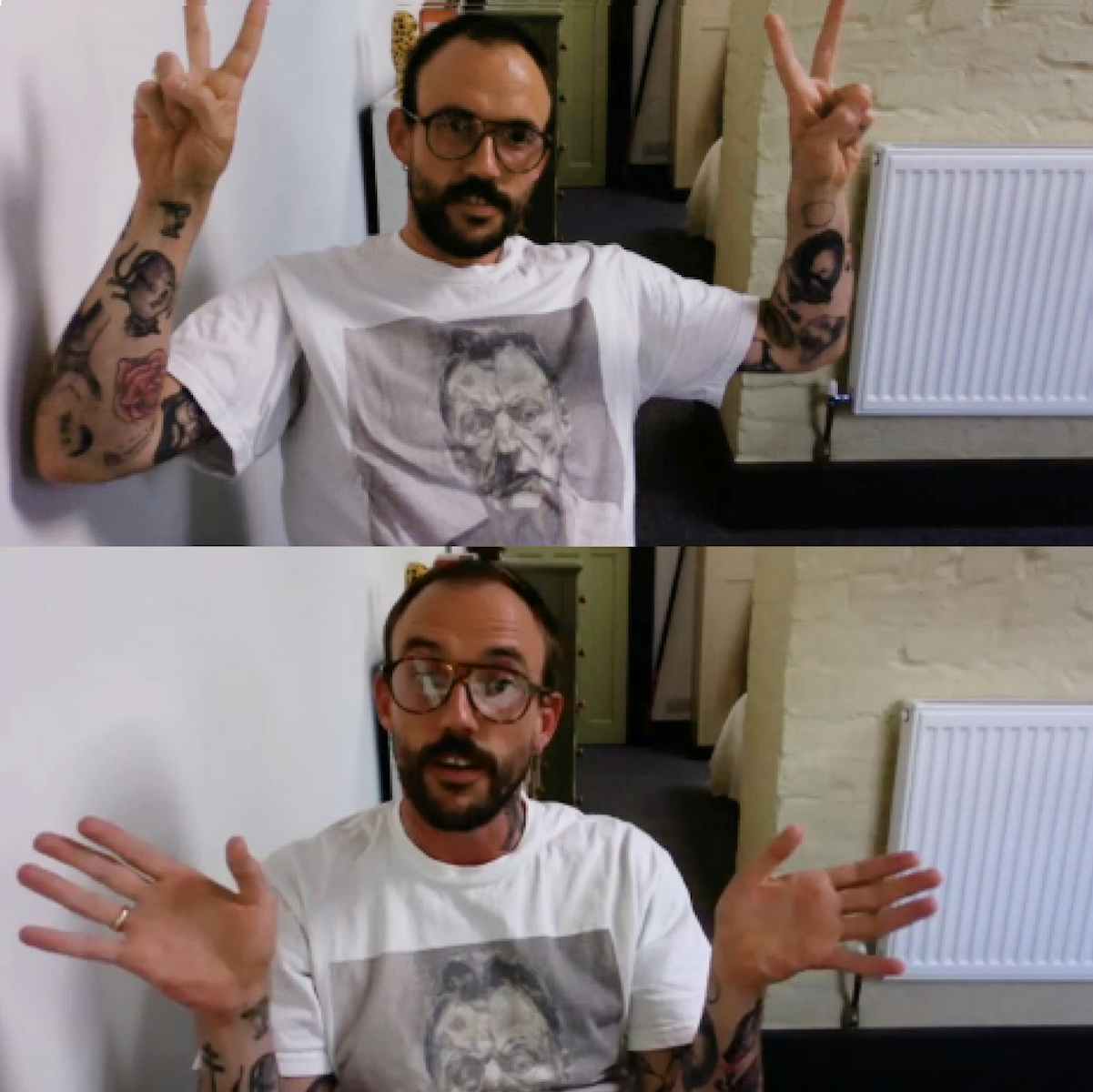 Where are you and what's going on?
Joe Talbot: We're in the middle of rehearsals for an Abbey Road session. We sound worse than a shitfaced cover band at the moment. Kenny's probably working, or cooking, or smoking weed. [Kenny Beats joins the conversation 20 minutes later, blaming an old man in a keyboard shop for delaying him]
What have you been up to recently?
Beats: Working hard. And oh my God, I've been watching so many documentaries. I'm going to recommend eight million things or we're never going to get into it.
Talbot: I just watched an Arthur Russell one yesterday, Wild Combination – it's really cool. You know like mythical people in music, like the Nick Cave documentary 20,000 Days On Earth? That nuanced insight into someone that you put on a huge pedestal for me is super interesting.
This collaboration has taken a lot of people by surprise. How did you meet?
Beats: I was in a session with a folk artist named Adam Melchor, and we were talking about [National Public Radio's series] Tiny Desk Concerts and he said: ​"Oh, IDLES, best one ever!" And I was like: ​"Who?"
So he played me a ton of stuff and it all hit me at once, seeing this band with no effects, in a room, Joe red in the face screaming about white privilege. Within minutes I DM'd them on Instagram and just said, like, ​"You guys are the greatest!", or something stupid. And they kind of came back to me, like: ​"Yeah, buddy, all good. Let us know if you want to come by the show sometime."
Talbot [laughing]: I was like: ​"Get fucked is that Kenny Beats!" And then obviously I just went on to the account, and I was like: ​"Holy shit!"
Kenny, what was your reference point for punk music growing up?
Beats: I had a really long classical rock phase. I learned guitar on Grateful Dead, Cream and Allman Brothers songs. I had one year of my life where I only listened to Jimi Hendrix when I was like 15. I thought I was the man.
And then I went on to metal. I was a big fan of Slipknot, Shadows Fall, Lamb of God – ​'cause they were who was on the cover of Guitar World every week. And then I fell into, like, Dream Theater for a minute. My Dad took me to a concert and was like: ​"Ken, this is bad." And then I got all the way out.
I wish I had a Gang of Four phase, but none of that came until much later. I was just a kid who was obsessed with playing guitar. I didn't have much of a metre for it other than: ​"This band fucking shreds, let me play their shit."
Talbot: East 17 was my Dream Theater. I'm going to put them on my playlist.

How did you guys go from mutual admiration to collaborating?
Talbot: Well, Ultra Mono was the first time we'd made a record around sonics as the precursor for writing songs. At a gig, our band has nine speakers smashing you in the face. You feel the air move, and you get the energy of the sound – but trying to compress all of that out of two shitty laptop speakers is a dark art.
Beats: You're facing Imagine Dragons on the radio, bands getting heard in every fucking grocery store that are these over-compressed, over hip-hop-ified rock records. That's setting the standard for how loud something can be. If you're not hitting those markers with the power of the record, your record might not have the same punch.
Talbot: It's about the kick, the sub, the snare. Rock music's often fucking five egos trying to get their point across. [Mark] Bowen [IDLES guitarist and co-producer] and I are mad into hip-hop and techno, and we were talking about the reductionism of Yeezus, for instance – and then Kenny reached out. Kenny's all about the distillation of someone's essence to amplify who they are on a record. Every conversation from that point on was progressive. We're not stepping into the hip-hop world on this record. I'm never going to be an MC.
Beats: It sounds more Queen than hip-hop.
What exactly was Kenny's role on the album?
Beats: As far as my role in the studio and the recording – I did nothing. It was already recorded, every single note. Me and Bowen were just listening to the record as friends. I was playing him a Denzel Curry album. I had just finished rap shit with huge Roland TR-808 drum machine kicks, and he was playing me Ultra Mono: heavy, guitar-based live performance. It didn't bring the same energy, but Bowen felt we needed to add some punch. So I started trying to fit in where I could get in.
Things like a punchy 808 underneath add this whole other layer of sub, this other part of the stereo field. In most of the songs, Dev [Adam Devonshire] is playing the bass, but I would take the recording of Dev's bass, drop it an octave, EQ out all the high end, and now there's a rumble under everything. It adds this whole other experience when you're listening to it.
Talbot: Every single track has been Kenny-fied, and that's a fact. It's that Phil Spector kind of philosophy – obviously a very different practice – but creating a new sound to reinvigorate the art of the rock record.
Big question: what's the best collaboration that's ever happened between the worlds of hip-hop and punk?
Talbot: Any Death Grips. I think one of the things about the guitar world and the hip-hop world colliding is that if there's an agenda, it doesn't work. There's no point in shaking hands for the camera. Show Me The Body and Death Grips didn't try to shake hands, they just wouldn't have done anything else – and they do it brilliantly.
Beats: For me, it's Rico Nasty's Smack a Bitch. This girl was making this very cute, bubbly trap shit, and talking about shit girls never talk about in rap songs. And I went to the studio with her with all these trap beats prepared, and she said: ​"Give me heavy metal."
I didn't know what that meant. I made a beat out of a metal guitar sample. Next thing I know, she's the closer for Earl Sweatshirt's [shows], playing Smack a Bitch with every type of misfit kid, gay person, trans-person who feels like they don't fit in. All banging the fuck out of their head at Rico Nasty shows for the next year. I feel privileged to be a part of it. And that's also why I had Rico on my playlist.
If you look at festival line-ups, Spotify playlists and the culture of music exposure today, it seems like kids feel less defined by the genres of music they listen to. Are these collaborations the way forward?
Talbot: The younger generations are de-genre-fying. If you go to a JPEGMAFIA show, you don't come out saying: ​"Well, that was a refined hip-hop show." It's fucking savage – there's that sense of violence and visceral performance. When I used to go and see hip-hop shows, stuff like Klashnekoff was exciting, but normal UK stuff wasn't the same as going to a rock show. There wasn't that energy that there is now.
The more people are open to new things, the freer they are to be brilliant. And I just think that the gatekeeping nature of old white rock stars and shit is dying because the younger generations are more savvy to the fact that the spice of life is variety.
Beats: I can go on my Twitch stream immediately from an IDLES song to a jazz standard to an old DJ interview and no one bats an eye. The fan bases, they're open-minded. You could see IDLES doing a song with Björk tomorrow.
When I'm in London it's very normal for me to have a day with Slowthai, see Skepta and then run over and see Bowen and talk IDLES stuff. I think nothing of it. Even when you don't know enough about the genre, or the reference points, working with a band that's this important, you have passion. To me, that's beautiful.
Talk us through your playlists, then. Why did you pick these songs for each other?
Beats: I get so inspired just hearing things like this that I'm not aware of. Anytime I get more of an insight into the people I'm working with: this is what makes me want to go to a studio for 18 hours and not leave. Just pure adrenaline, no sandwich, strictly caffeine and weed and do nothing but make music for a whole day.
This is what this Joe's playlist is. My playlist is very different. I was just doing like a new hot playlist: what's going on right now. Peewee Longway's the only elder statesman in that group, but you just need to hear a Peewee song once a day.
Every other person in my playlist is a young go-getter in a lot of different parts of [America]. I put a lot of women on there because as far as I'm concerned ladies are running rap in America. I just wanted to give Joe a taste of what's in the average playlist of the average listener who I find interesting.
Talbot: I walk for two or three hours every morning, and the music I look for is like motor-driven meditation. As a band, we're very dynamic: loud-quiet, Pixies-esque. But then the restraint of post-punk baffles me because it's what excites me the most and I haven't been able to recreate that as an artist. It's something I want to work on with Kenny because I find that world fascinating.

Curated by Joe Talbot: a playlist for Kenny Beats
Curated by Kenny Beats: a playlist by Joe Talbot
Ultra Mono is released 25th September via Partisan

More like this