Listen to Jamz Supernova's mix of feel-good floorfillers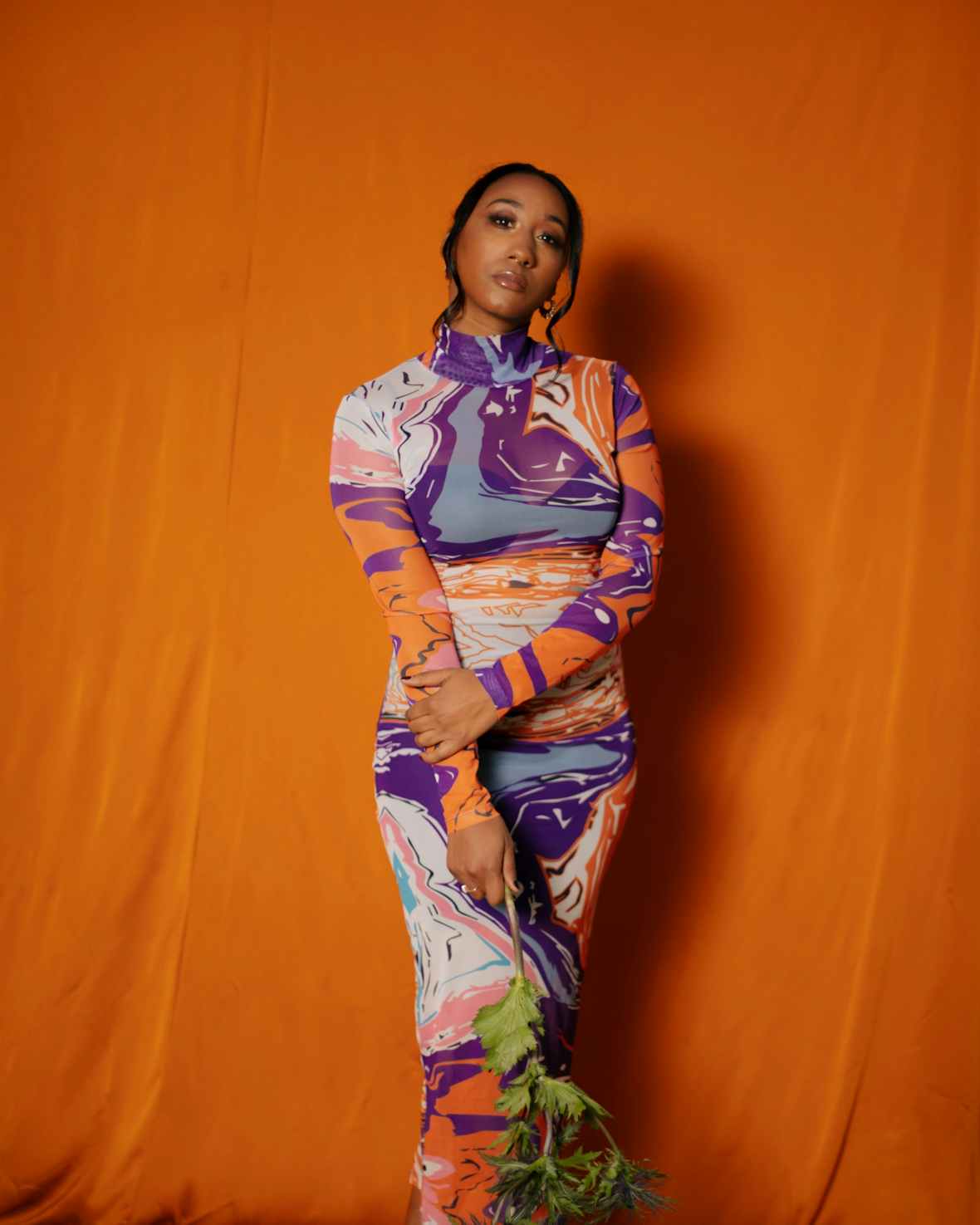 Bangers. Loads and loads of absolute bangers.
Jamz Supernova is a strong source of good vibes. On her BBC 1Xtra show, she warms hearts and soothes minds with jazz, neo-soul, leftfield R&B and psychedelic hip-hop selections. When she's behind the booth in the club, the south Londoner makes sure she's looking out at a packed dancefloor with sets that blend high-energy genres like house, UK funky and dancehall.

In 2021, when a lot of people have been going through tough times career-wise, Jamz has been sharing unpretentious advice with her podcast series DIY Handbook, which has hosted guests ranging from Jorja Smith​'s manager Zubin Irani to British Olympic gold medallist Katarina Johnson-Thompson.
And, at last, she's got a couple of gigs on the horizon – including a showcase of the artists affiliated with her Future Bounce label, which is happening in London on 17th July. As she claims in the Q&A below, like every other DJ, she's currently having to ​"figure it all out again". Judging by the crowd-pleasing bangers in her Face Mix, she'll have no trouble getting back into the swing of it.
What's the vibe and direction of your Face Mix?

It's been so long since I just freestyled and had spontaneous fun on the decks. So that's what I went for! I plugged in and hit play, breezing through all the records I've been loving over the last six months.
What's your advice for all the ravers who'll be stepping onto the dancefloor for the first time in ages?
Lose all your inhibitions! Put your phone away and allow yourself to be present. Consent is sexy and inclusivity is a must! And be kind to the DJ – we're having to figure it all out again.
What are some of the club nights and venues that have been important to your trajectory as a DJ?
I would say Birthdays in Dalston, East London was a massive one for me as a DJ. It's where I cut my teeth and got some of my early bookings in an unofficial resident capacity. It's also where I launched Future Bounce as a club night and we enjoyed a two-year run there. I loved the location of the venue, a cool place to be. That whole strip on Kingsland Road was a fantastic night out, it was just before gentrification really took a massive hold and you had this amazing cross-section of young creatives and locals. The dancefloor was always diverse.
Another club that is close to my heart is Gretchen in Berlin. I've been frequently playing there for years now and the owner, Lars, is a proper music lover. And if I was to rewind all the way back in time, to a time when I thought I could never be a DJ, I used to rave at a night called YoYo's in Notting Hill Arts Club, every Thursday without fail. I loved that night, some of the best DJs played sets there and I would always dance near the booth and be in awe of their selections which were across the board in genres. That had an impact on the way I play now.
Who are some upcoming DJs/​musicians who you reckon The Face's readers should check out?
I recently curated a stage at Manchester International and invited two acts to play with me. Both of them blew me away. Nia Archives is a young d'n'b and jungle producer/​DJ from Leeds. She recently dropped an EP called Headz Gone West and when I saw her play that was her first-ever DJ gig and she smashed it with her MC, Miss Fiyah. It was amazing to see two beautiful Black women on stage reclaiming jungle. Secondly, Grove, an artist, DJ and producer from Bristol. Grove brings the rave energy in both their music and on stage, they make you dance whilst [thinking about] the queer Black identity, capitalism and politics.
Tell us a little bit about your new podcast, DIY Handbook. What's the idea behind it, and what kind of things will you be chatting about on it?
This is my latest baby. It's been two years in the making and it's come out at the perfect time. I've recently celebrated 10 years in the radio industry and this podcast is a reflection of my journey. Every episode is a lesson I've learned along the way from intern to broadcaster. I chat with some amazing guests who have either been on a similar journey or I've admired their spirit, and we cover personal topics like dealing with life-changing experiences to dream-chasing, episodes on persistence and practical ones like how to build a team. The podcast is for the young creative or entrepreneur who has maybe just got their foot in the door – these are all the hurdles to come. Hopefully, the podcast can help you navigate them.

Dance System & UNIIQU3 – Get Up On Your Feet

Mike Dunn & Bam Bam – Magic Feet

Anz – Loos In Twos (NRG)

Fast Eddie – Acid Thunder

Ewan McVicar – 1001 Freestyle

DJ Q & Hans Glader – Thief In The Night (Al Wootton Remix)

Smokin Beats – Look Who's Lovin Me (Club Mix)

Groovy D – Keep Movin On

Basement Jaxx – Red Alert

Hamdi – Trumpet

Mosca – Bax

Boddika – Warehouse

Jubilee – High

Ben Hauke – Negative Test

Wager – Bump

DJ ADHD – Blem

Krabs – Mars Club Tool

Manuka Honey – Pestanas

KTM – Lightning Strike

LR Groove – Silverback

Ikonika – What Kinda Pain? (Ikonika VIP)

Noire – Blessin It

Omaar – Arriba y Abajo

Burka Som Sistema – Komba (ft. Kaysha)

Lua Preta – Panakema
26. Musa Keys - Vula Mlomo (ft. Sir Trill & Nobantu Vilakazi)


More like this