Jayda G on festivals, Frank Ocean and her new album, Guy
We caught up with the Grammy-nominated producer and DJ as she prepared to play a special show as part of Deutsche Telekom's Summer of Joy campaign in Vienna.
When Jayda G returned to playing festivals after the pandemic, she noticed one key change in audiences. Whereas before the crowds would be full of seasoned party-goers, well-versed in the ritual of raving in fields until the early hours, now the young people that gathered in front of stages appeared to be newbies.
"They had really come of age during the pandemic," says the Grammy-nominated producer and DJ of the new festival cohort. ​"There was a bit of sadness to it, because I know, for me, those were such formative years – starting to go out, being a bit unsure, figuring things out with a group of friends, getting lost, all the things that happen when you go to your first festivals. I've learned a lot about myself in those situations."
It's fitting, then, that Jayda is currently in a hotel room in Vienna, sipping on a coke as she waits to play a special free gig in a few hours. In collaboration with Electronic Beats, she's kicking off Deutsche Telekom's Summer of Joy campaign, a series of free music experiences that will be dotted around Europe over the next few months, designed to give young people a much-needed boost as they break from college, uni and their first jobs.
"It's so important that these kinds of events are put on for young people," she says, ​"because it gives them a chance to take back what the pandemic took from them in a lot of ways."
Later on, locals will gather en masse at riverside open-air venue USUS, illuminated by the neon pink glow of stage lights, as they take boat rides down the Danube to cool down in between sets. Jayda's clearly in her element during her performance, commanding the crowd in a metallic pink two-piece denim look as she dances to her signature blend of disco house behind the decks.
Now fully in the throes of festival season, the gig in the Austrian capital is one of the many international pit stops on Jayda's schedule this year. ​"This show is number one of four this weekend – I think," she says, laughing. Next stops: Barcelona for Primavera, Paris for We Love Green festival and Ibiza, naturally, for a Glitterbox set.
But there's something else keeping Jayda busy at the moment: her new album, Guy, which drops this Friday. More personal than her previous releases, it's a tribute to her father, sampling video recordings he'd made about his life before he passed away when she was 10 years old. For the Canadian DJ, the process of retracing his life through music has only strengthened her connection to her father, as she came to realise the extent of the sacrifices he'd made for her family.
Jayda explains how he moved to Canada from Kansas City ​"because he wanted a different life for himself. I just realised how grateful I am for the decisions that my father made. Him and my mum really made conscious choices to bring me and my siblings up in a community that was really close."
As she gears up to tell her father's story to the world – while travelling it for festivals, no less – THE FACE sat down with Jayda G in Vienna to find out exactly how you distil a life into a record, and her survival tips for a summer of partying.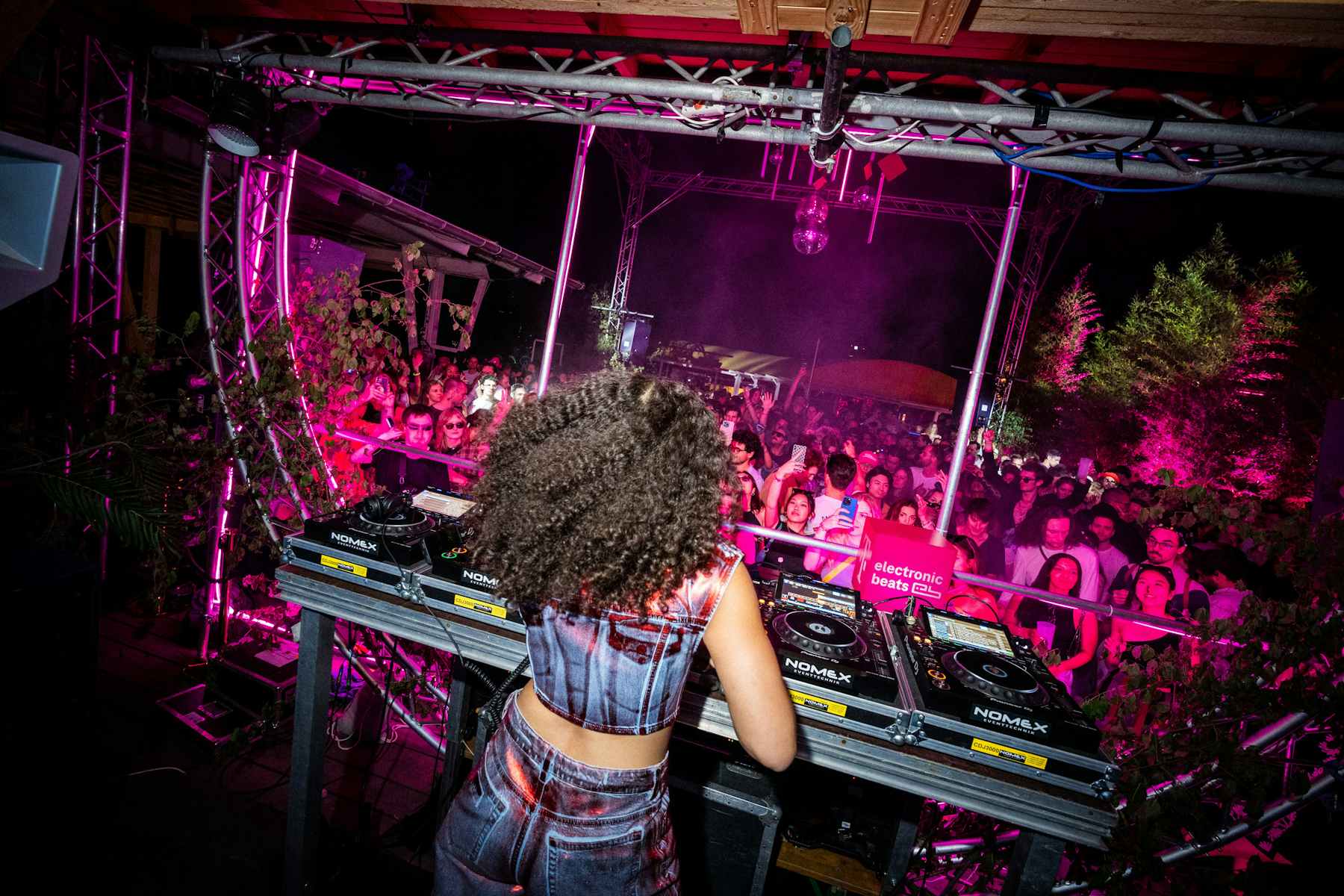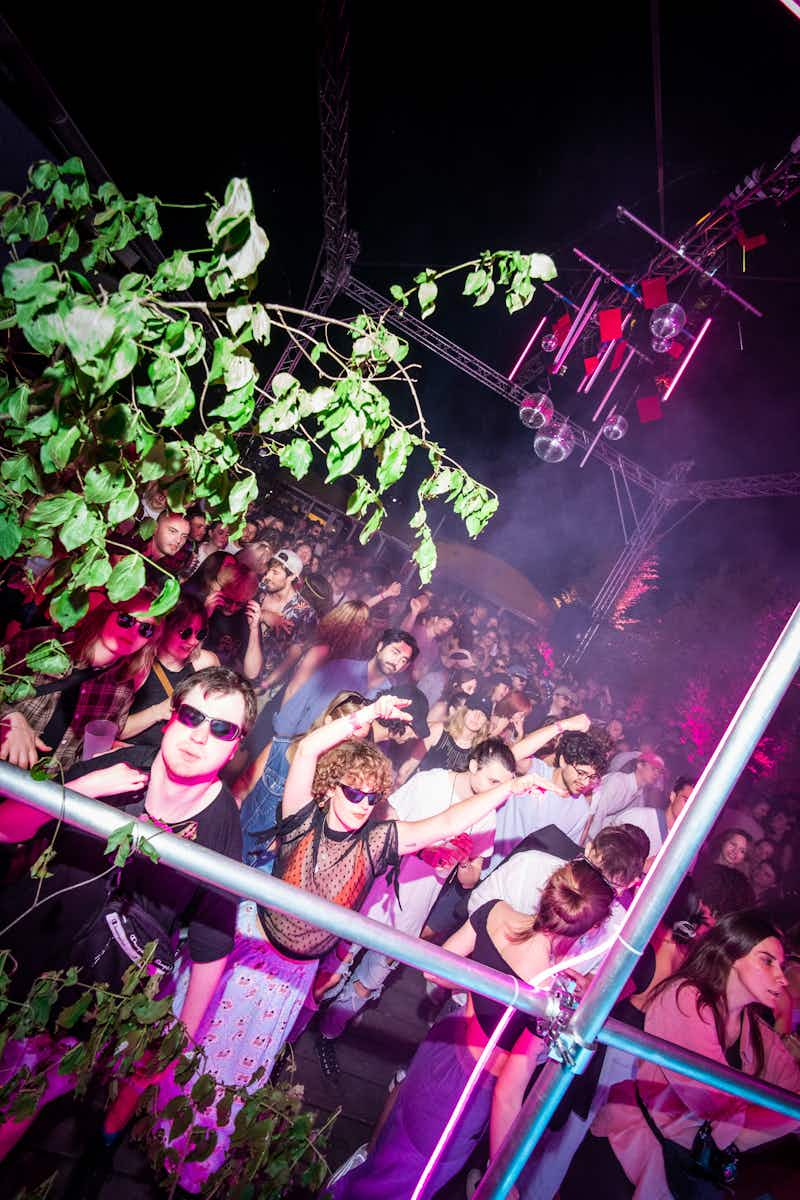 Hey Jayda! We're here to kick off the Summer of Joy campaign, which is giving young people access to free music events across Europe. You grew up in a small town, Grand Forks, in Canada. How easy was it for you to get to music events?
It was really hard to access live events. There's a population of 4,000 and everything's a few hours drive away. Either your parents had to drive you or you had to wait until you came of age and get your driver's licence. Luckily my parents really valued music and my mum took me to a lot of concerts as a kid. I went to a lot of jazz festivals – the kind of family vibe where everyone puts their blankets down.
What were your first live music experiences when you finally got that driving licence?
We didn't have clubs near us – I think there was one club and I can't even remember the name. So obviously festivals were my bread and butter. There's this one festival called Sasquatch! that's a three-hour drive south into the States from where I lived. It's at The Gorge Amphitheatre in Washington, one of the best venues I've ever been to. Literally the main stage is on the edge of a canyon, so when the music comes out it reverberates – you can be anywhere [on the site] and feel like you're right there. We did the whole camping experience and we were in some old beat up Toyota Corolla or something. That was a really formative experience.
Are there any festival memories that particularly stand out?
I think it was 2012 and I was with one of my closest friends. We would go to Coachella every year together and I brought her with me when I got to play Coachella for the first time. I was like: ​"Girl, I got booked! It's a full circle moment, we've gotta go." And I saw Frank Ocean live for the first time, when he was wearing the red and white bandana, and it was on the smaller stage. I remember just crying, like: ​"Oh my God, this is so amazing!"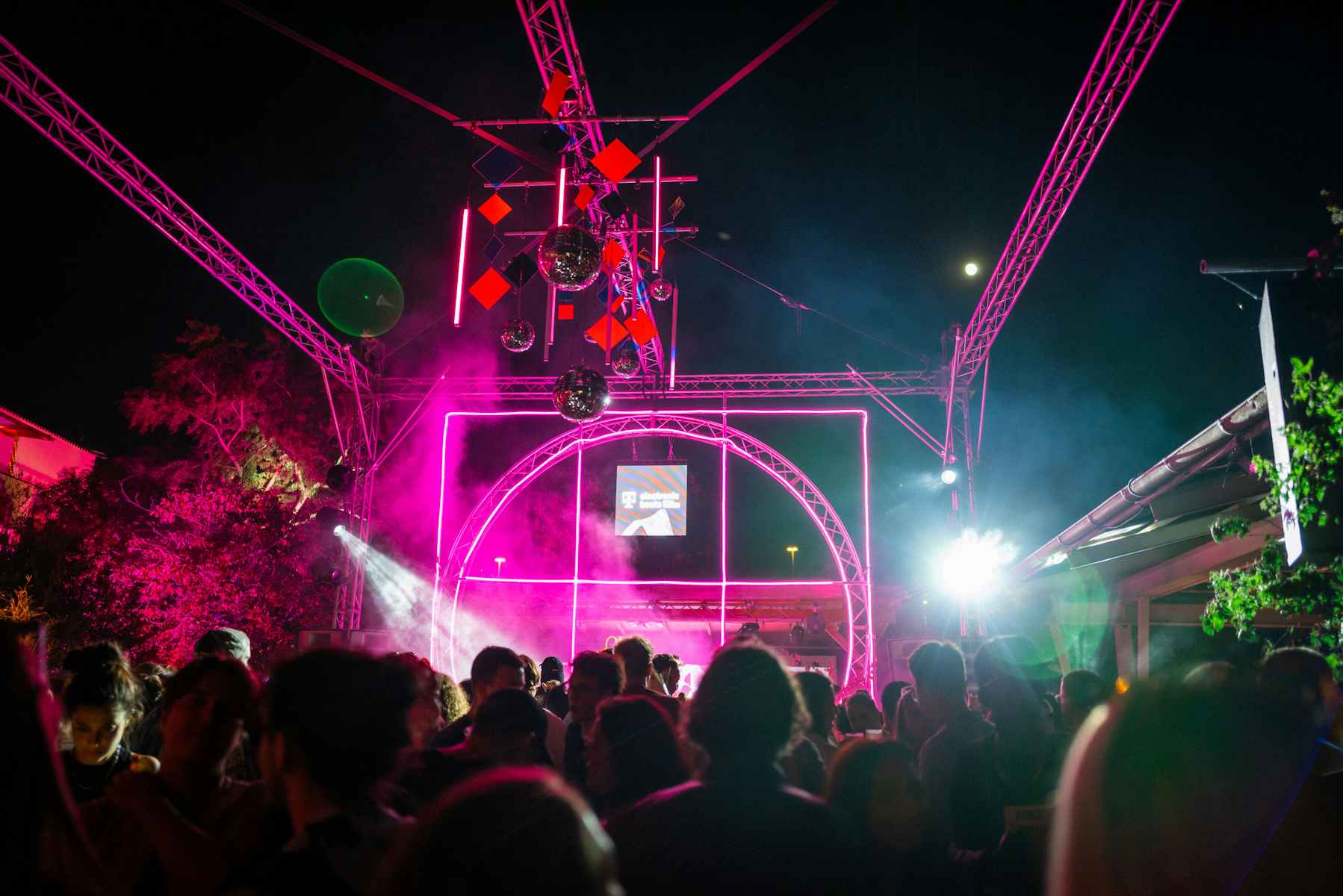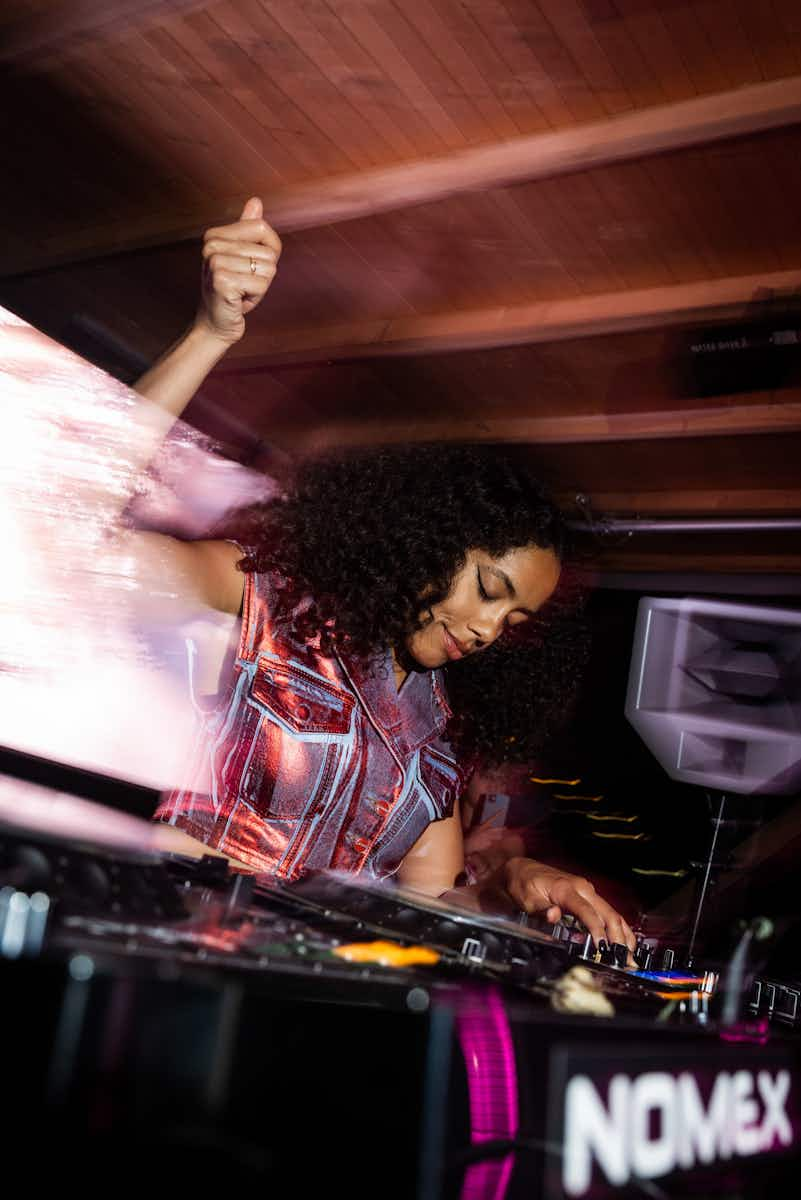 You're obviously in the midst of festival season right now, but you've also got your album Guy coming out, which tells the story of your father. When did you first come up with the concept?
I've had the idea for a long time. But it wasn't really till the pandemic happened that I felt like I actually had the space and time to even kind of tackle this big project. Because I knew I wanted to do everything differently. For the previous album, I had just sat down in my bedroom or studio and made the album.
For this one, I wanted it to be obviously more thoughtful, I wanted to work with different people, I wanted to learn. So I worked with different writers and also started doing vocal coaching lessons. I've sung on the whole album. I've still got a long way to go when it comes to singing, but at least I got to a point where I felt decent enough for the album. Everything around this album was different.

What was the process of going through your dad's recordings to find samples like?
Luckily, my brother made a documentary around my father and his own life, called The Death of My Two Fathers. So he had all the videos digitised and then transcribed. My sister helped him a bit with the film, because she's a TV producer, so she had actually categorised some of the transcriptions into different themes and ideas. That gave me a foundation to jump off of when it came to going through these tapes.
Having them transcribed was really the biggest thing, because I could scan through it and pick out parts that really hit home. I also had all his journals that had been scanned. I would sit and type out the journals as well, which allowed me to actually digest the material more intimately.
How hard was that process?
It was definitely difficult. My father's life was very hard. He was a Black man, born in the mid ​'40s or late ​'40s, so there weren't a lot of opportunities for him. But the amazing thing about my father is he really made his own opportunities. He sought out things that he didn't see within his own world. It's really hard to push yourself to do different, new things when you don't see anyone doing it within your vicinity. That's something I think is really special about him.

Did your understanding of your father change at all while working on the project?
Not necessarily. I think the biggest thing that changed is just that I have so much more respect for him. There's a deeper understanding, as an adult, of what it was like to make those kinds of decisions and go through certain things in life. Like, if I put myself in his shoes, how insane would that be to enlist in the army and go to Vietnam, then be based in Thailand when you've never been anywhere else in the world like that?
And then he came back to a very different America. It changed his outlook. He became radicalised in a lot of ways, with the Black Panther movement and Black Power in general, realising that the system he was in wasn't for him, and fighting back against that. There's many songs within the album that are based on that, especially Blue Lights.
How did your family react when you first played them the album?
I think everyone really loves it! I'm very lucky, because I know that could have easily not been the case. My family, they're more into soul, R&B, jazz and classical music, so to hear [some of my] music that is a little bit more accessible as well, I think they were really happy about that

After the Summer of Joy gig tonight, you're back on the road for more festival dates. What are you most looking forward to this summer?
There's so much! Obviously, Primavera and today is a really big deal. I'm really excited to be in Vienna and playing for everyone. And oh my gosh, there's so many shows in Ibiza, there's lots of shows in the UK… I don't know, I'm pumped for it all. I just love festivals!
You're back-to-back all summer! What are your top tips for surviving a packed festival season?
Lots of water and a hat. I can't tell you how many times I've been dehydrated and sunburned. You're just like, ​"what is life anymore?" when you're trudging home. And also good footwear. Don't worry about wearing heels or cute shoes. Literally just wear sneakers. Your body will thank you. I have so many memories with my friend who I would go to Coachella with. I remember her wearing these cute little sandals and her feet just got cut up throughout the whole day.
So you're turning up in the most practical outfit possible?
But I'm still looking cute! Glitter, definitely, and loud, bright coloured clothes. And you can spice up a sneaker and have fun with it. You don't have to be drab, OK? But if you want to, that's OK too…
Thanks, Jayda. We'll take that on board. See you on the dancefloor…
To find out more about Deutsche Telekom's Summer of Joy and how to claim access to the free music experiences visit sum​merofjoy​.elec​tron​icbeats​.net

More like this