Life's hectic. Take a breather with Kaitlyn Aurelia Smith's Face Mix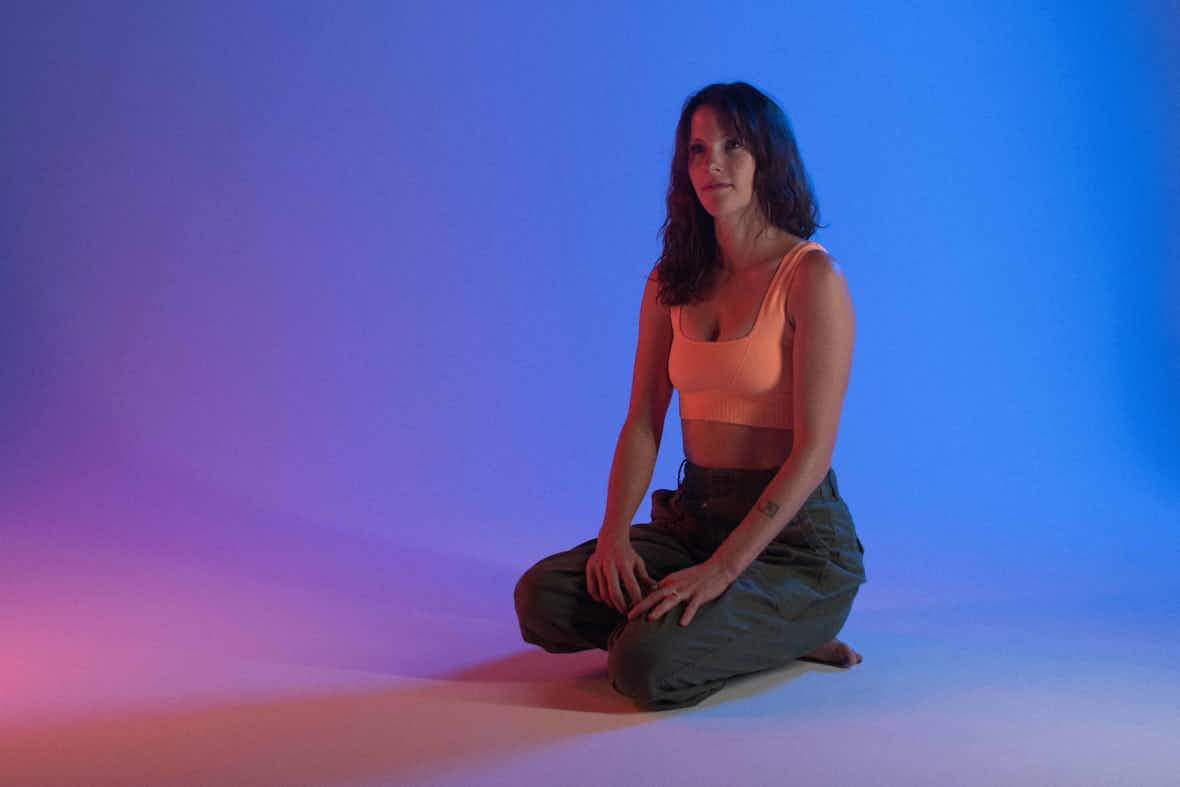 The California-based artist specialises in nourishing synth music inspired by watching birds fly in the mornings and the wind that blows treetops.
There's a bottomless ocean of ambient music online. But with her stunning Bulcha synth compositions and soothing vocals, Kaitlyn Aurelia Smith's music is more stimulating – spiritually and emotionally – than most of the material that finds itself on chillout playlists. This year, the LA-based artist released her excellent eighth studio album The Mosaic of Transformation, which was accompanied by a ​"visual poem" written out with yoga-like shapes she taught herself, as well as Breathing Instruments – a compilation album celebrating ​"the ways in which instruments sound like they are breathing", released via her label touchtheplants.
Check out the mix and tracklist, along with a little context and health advice from Smith, below.
What's the vibe and direction of your Face playlist?
The vibe of this mix is intended to be relaxing and effervescent sounds that hopefully surround, nurture and nourish the craving for springtime regrowth.
Is there an ideal setting, or a frame of mind, for listening to this mix?
I like to listen to this mix in the morning as I'm writing out my intentions for the day. I live in the woods and enjoy watching the birds fly around while the wind blows the treetops.
How, if at all, have this year's lockdown restrictions affected your relationship with music?
The lockdown has reminded me how effective music is at creating a filter for your perspective. It has helped me walk towards uncomfortable feelings. It's also reminded me of how important it is to transform ineffable feelings into music.
What do you miss about touring and the physical live music world… and what don't you miss about it?
I miss connecting with a group of people I don't know and connecting through a musical language. I miss the ceremony of being in the present moment with a large group of people. I don't miss airports or air travel.
Are there any online resources you could recommend to The Face for health wellbeing?
I really like to learn from animals when I'm looking for physical and mental health tips. I also enjoy doing a Google search for macro footage, especially macro footage of coral-eating.
1. Arp – Nzuku
2. Cool Maritime – Mossage
3. Visible Cloaks – Vocal Study
4. Palmbomen II – Forever Afsluitdijk
5. Oliver Coates – A Church
6. Kate NV – дуб Oak
7. Emily A.Sprague – Synth 2
8. Track Unknown
9. Rimarimba – The One That Got Away

More like this