The best new tracks, picked by our staff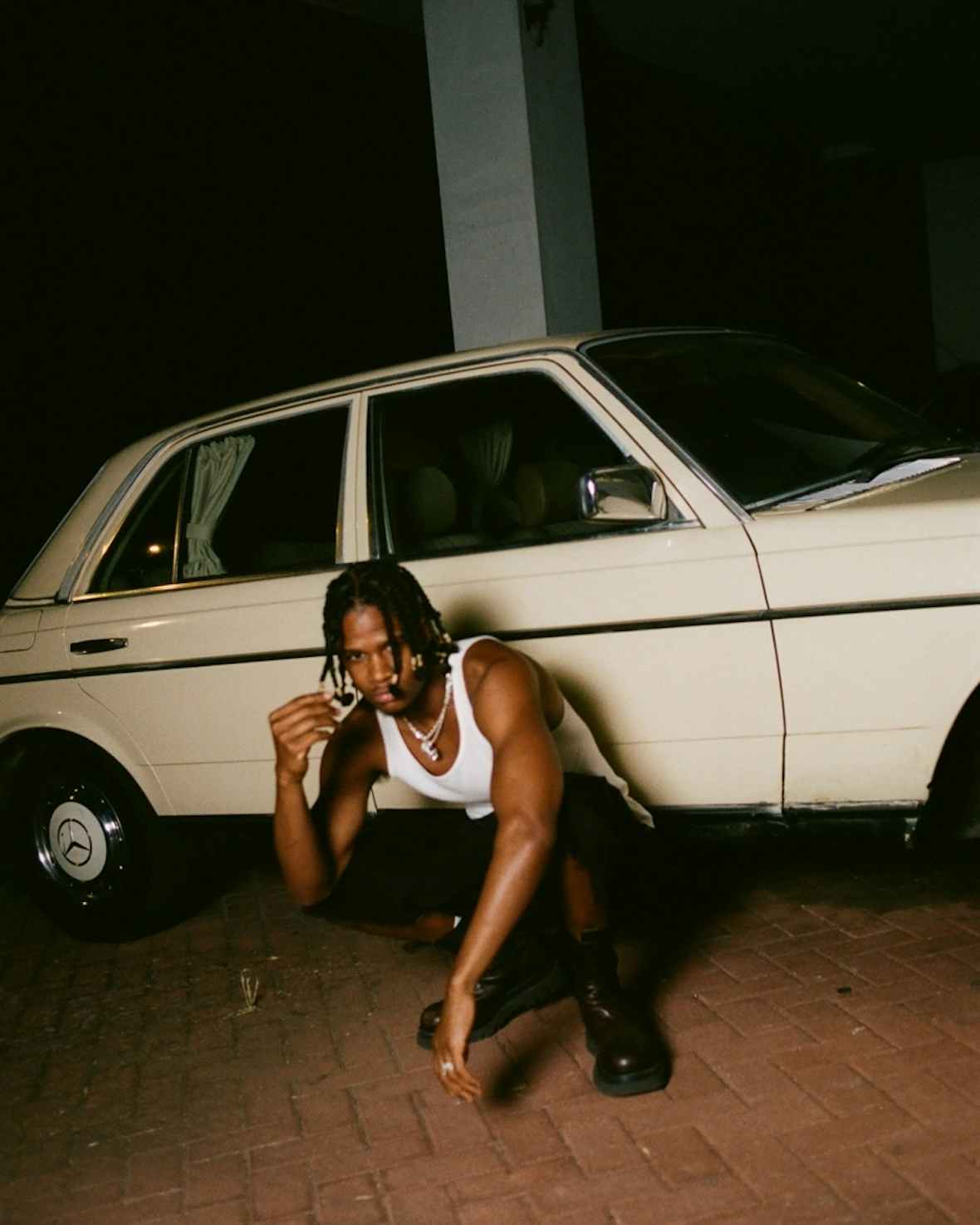 Rated by THE FACE: a playlist featuring Kam-Bu, Black Sherif, Joyce Wrice and Finn Foxell.
Want to keep up with the best new music?
Listen to this weekly playlist, lovingly curated by THE FACE's editorial team.
Kam-Bu – Pickney

Kam-Bu is positioned on the left of the UK rap landscape, where artists are more free to experiment and there's less pressure to rack up massive streaming numbers. Pickney is one of the London-via-Nottingham artist's best tracks yet. Produced by Fredwave, who's also worked with scene stalwarts like Jeshi and P‑rallel, the glitchy track is built with fluttering hi-hats, thumping dub bass, warped voices and organs which exhale like cigarette smoke in the cold night air. In the press notes, Kam-Bu explained that his scatter-brained storytelling is ​"a glimpse into the thoughts that plague my mind in moments of madness. In the rave, after the rave, that days after a rave. Hungover pessimistic reflection." DR
Joyce Wrice – Lookin for Ya

The Californian artist gives her ​'90s-leaning sound a bump of modernity on her new five-track EP Motive. Breathy and seductive, Lookin for Ya floats in mid-way as a heady come-hither track, as Wrice's vocals glide over Kaytranada's signature syncopated beats. Flirtatious harmonies polish the whole thing off, resulting in a slick slice of R&B heaven. OP
Black Sherif – Oil in my Head

Ghanaian star and FACE fave Black Sherif has just dropped his debut album, The Villain I Never Was. A highlight is Oil in my Head – produced by NQ producer tag-team LiTek and Whyjay, the duo behind catchy UK rap hits by the likes of Aitch, ArrDee and Central Cee. Delivering the lyrical clarity and expressive melody Sherif is known for (and which made Burna Boy want to jump on his music), the track encapsulates Blacko at the height of his powers. FM

Finn Foxell – What's Your Poison?

With this new single, West Londoner Finn Foxell doubles down on the sonic departure he made with Leaders, his punky rebuke to UK politics. On What's Your Poison? Foxell's MO is ​"drowning out all of the bullshit" with a King Krule-esque warble, as an ode of sorts to youthful hedonism that you'll find at his gigs. Given the track's epic chorus and footie match-style background chants, it seems like Foxell has penned another anthem to soundtrack boozed-up euphoria. JW


More like this