Kim Petras brings plenty of sass to Heaven

The German artist has cooked up a potent pop recipe, with pinch of Charli, Britney and Madge.
Venue: Heaven, London
Date: 28/​08/​19
Rating: 4/​5
"Bitches have a lot to say about me," Kim Petras brags midway through tonight's set, and with studied nonchalance, she tosses her platinum blonde hair for the kiss-off: ​"One thing nobody can say is that I'm not memorable."
It's true. A cult artist with an LGBTQ+ following and arena ambitions, with this summer's debut album Clarity, Petras has made strides in establishing herself as a go-to artist for unabashedly bubblegum pop.
Celebrating her birthday on the opening night of her European headline tour, the Cologne-born, L.A.-based singer embodies the ideal cross-pollination of Imperial Phase-Britney and Charli XCX. Both are explicitly referenced tonight. Charli is namechecked prior to a pinsharp performance of their Pop 2 collaboration Unlock It, while Britney is cited as a childhood influence, alongside Gwen Stefani and Madonna.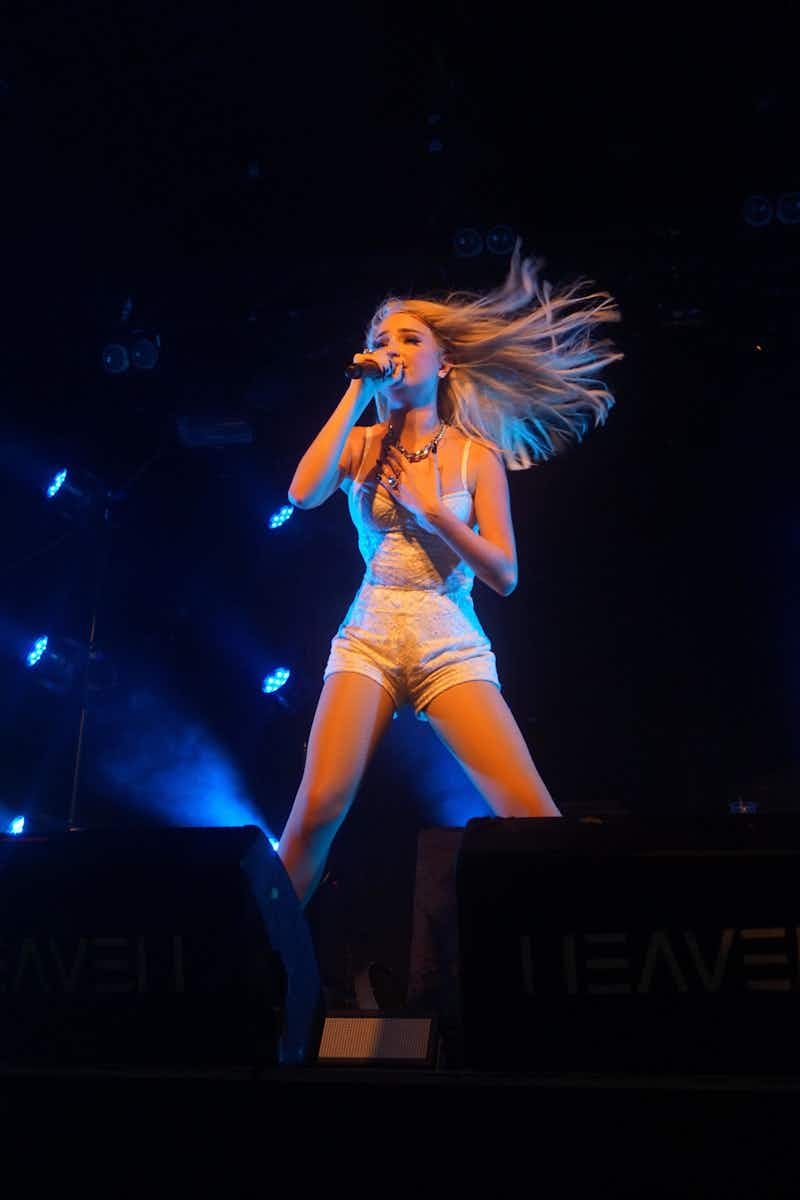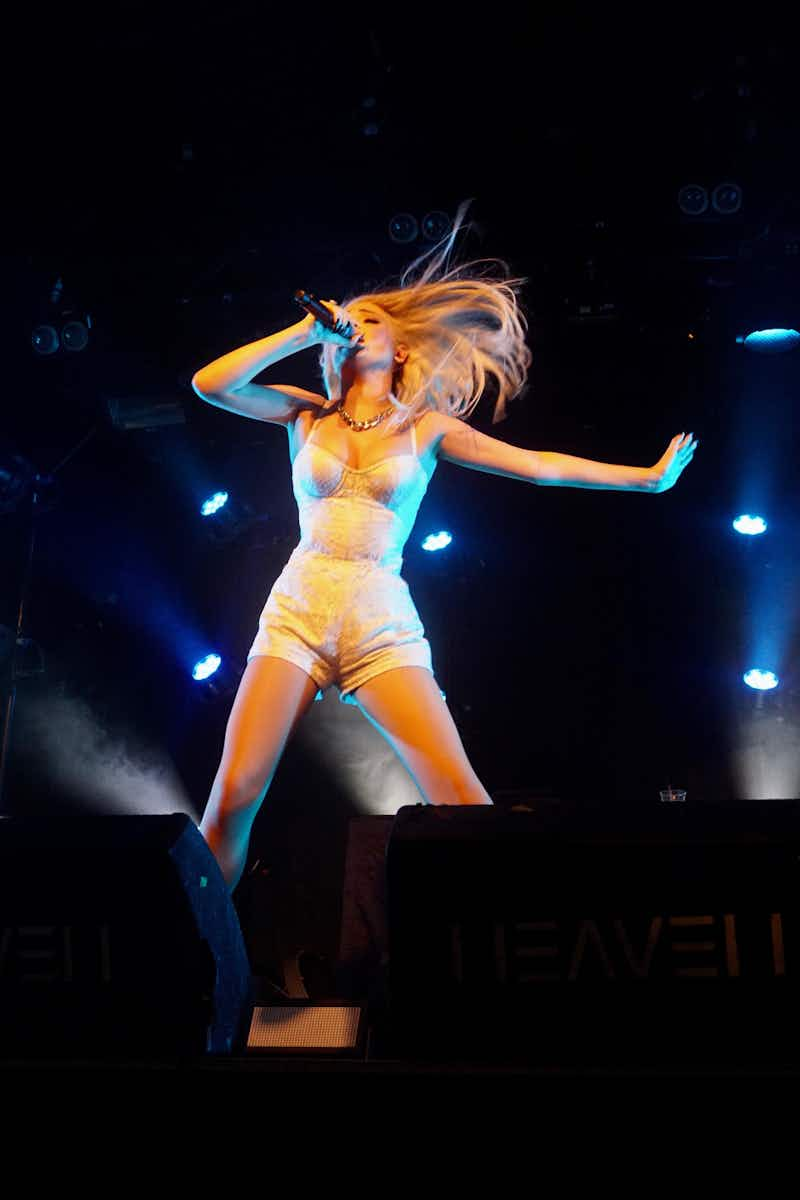 Posing, preening and pouting, in an array of outfits – each seemingly tighter than the last – Petras is a pro at playing the bombshell, though her boastful lyrics and expletive-laden between-song banter positions the 27-year-old as more dominatrix than damsel. The sold-out crowd at Heaven is happy to submit, pogoing furiously to the SOPHIE-produced 1,2,3 dayz up, and bellowing every lyric to tunes like Hillside Boys and Heart To Break.
Close Your Eyes stands out tonight with its Daft Punk-meets-Thriller vibe, accentuated by vampiric red lighting. So too does the gloriously melodramatic Personal Hell, powered by Petras' soaring topline and the merciless, whip-crack rhythm. Sweet Spot provides a suitably high energy ending to a brilliantly brash set, perfectly in sync with Petras' almost cartoonishly hedonistic persona.

More like this