Kim Petras brings plen­ty of sass to Heaven
Venue: Heav­en, London
Date: 28/08/19
Rat­ing: 4⁄5
"Bitch­es have a lot to say about me," Kim Petras brags mid­way through tonight's set, and with stud­ied non­cha­lance, she toss­es her plat­inum blonde hair for the kiss-off: ​"One thing nobody can say is that I'm not memorable."
It's true. A cult artist with an LGBTQ+ fol­low­ing and are­na ambi­tions, with this summer's debut album Clar­i­ty, Petras has made strides in estab­lish­ing her­self as a go-to artist for unabashed­ly bub­blegum pop.
Cel­e­brat­ing her birth­day on the open­ing night of her Euro­pean head­line tour, the Cologne-born, L.A.-based singer embod­ies the ide­al cross-pol­li­na­tion of Impe­r­i­al Phase-Brit­ney and Char­li XCX. Both are explic­it­ly ref­er­enced tonight. Char­li is namechecked pri­or to a pin­sharp per­for­mance of their Pop 2 col­lab­o­ra­tion Unlock It, while Brit­ney is cit­ed as a child­hood influ­ence, along­side Gwen Ste­fani and Madonna.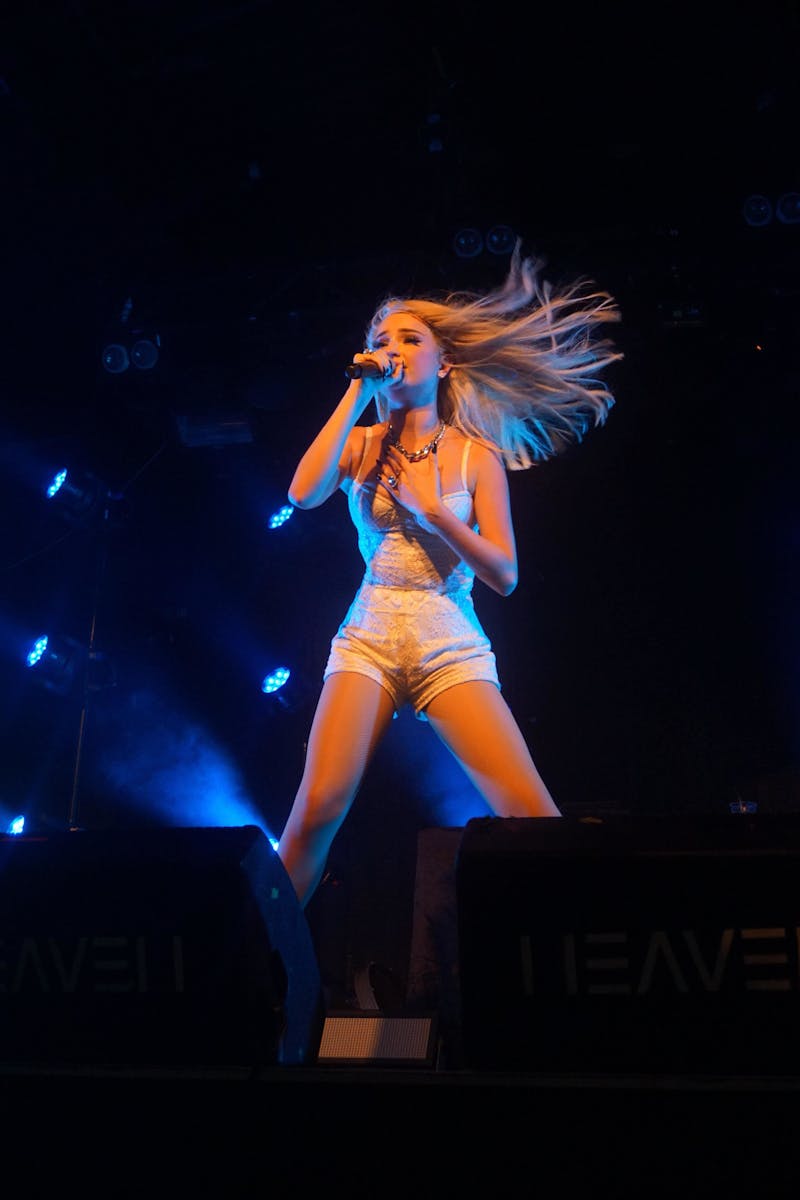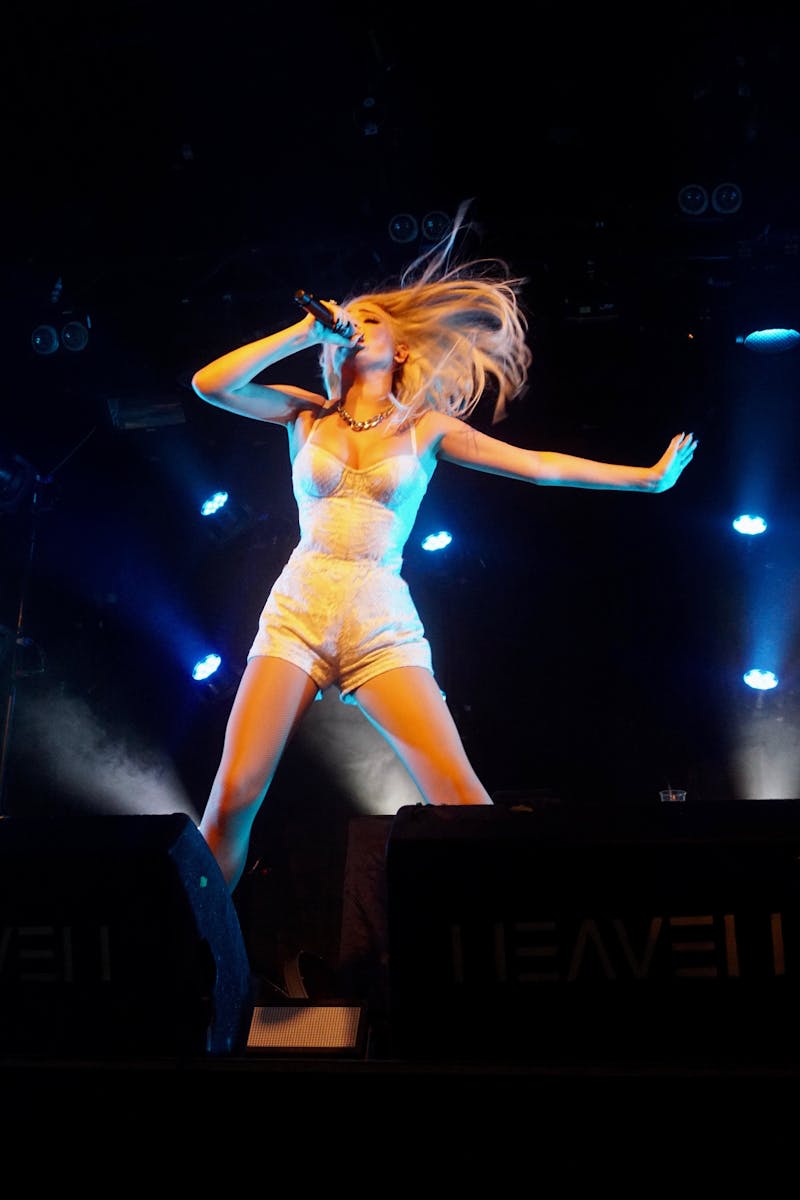 Pos­ing, preen­ing and pout­ing, in an array of out­fits – each seem­ing­ly tighter than the last – Petras is a pro at play­ing the bomb­shell, though her boast­ful lyrics and exple­tive-laden between-song ban­ter posi­tions the 27-year-old as more dom­i­na­trix than damsel. The sold-out crowd at Heav­en is hap­py to sub­mit, pogo­ing furi­ous­ly to the SOPHIE-pro­duced 1,2,3 dayz up, and bel­low­ing every lyric to tunes like Hill­side Boys and Heart To Break.
Close Your Eyes stands out tonight with its Daft Punk-meets-Thriller vibe, accen­tu­at­ed by vam­pir­ic red light­ing. So too does the glo­ri­ous­ly melo­dra­mat­ic Per­son­al Hell, pow­ered by Petras' soar­ing topline and the mer­ci­less, whip-crack rhythm. Sweet Spot pro­vides a suit­ably high ener­gy end­ing to a bril­liant­ly brash set, per­fect­ly in sync with Petras' almost car­toon­ish­ly hedo­nis­tic persona.
---