"

It's such a blessing": Koffee on her debut album, Gifted
What's strong, grounded and makes Usain Bolt run faster? Koffee's next-gen take on reggae has already earned her a Grammy award. Now she's preparing to release her debut album, Gifted.

I first meet Koffee at Wizkid's Kentish Town Forum show, a warm-up to the Nigerian superstar's landmark three-night residency at London's O2 arena last November.
Wearing a head-to-toe pink tracksuit, with golden locs tied into a bun above her head, the 22-year-old sits a couple of rows behind me on the balcony, jumping up to her feet for Wiz's biggest crowd-pleasers, Joro and Essence. Both in high spirits after the gig, I introduce myself at the aftershow and we grab a quick photo together. The following week, I'll watch Koffee join Wizkid onstage at The O2 to perform her 2019 breakout track, Toast, to a sea of 20,000 flashing phone cameras.
"It feels really good to even have them both within my reach," the Jamaican star tells me of Wizkid and his compatriot Burna Boy a few days later on Zoom. She won the latter's support after covering his song Ye for BBC 1Xtra in 2019.
"It's such a blessing. I think it's so cool of them to be so welcoming to the new gen of artists."
The word ​"blessing" comes up a lot when you speak to Koffee. You can hear it right there in Toast, its chorus of ​"Blessings all pon mi life" helping the tune rack up 118 million Spotify plays and 191 million YouTube streams. Along with the title track, Toast was one of two hits from her five-track EP Rapture, which earned her a Grammy in 2020. The feat made her the youngest artist, and only woman, to ever take home the Best Reggae Album award.
In 2019, Rapture and Toast were inescapable on UK airwaves, forever blasting from car stereos, staples of sound systems at Notting Hill Carnival and back garden barbecues. Koffee's soothing, uplifting vocals and sunkissed sound became the soundtrack to the last great British summer.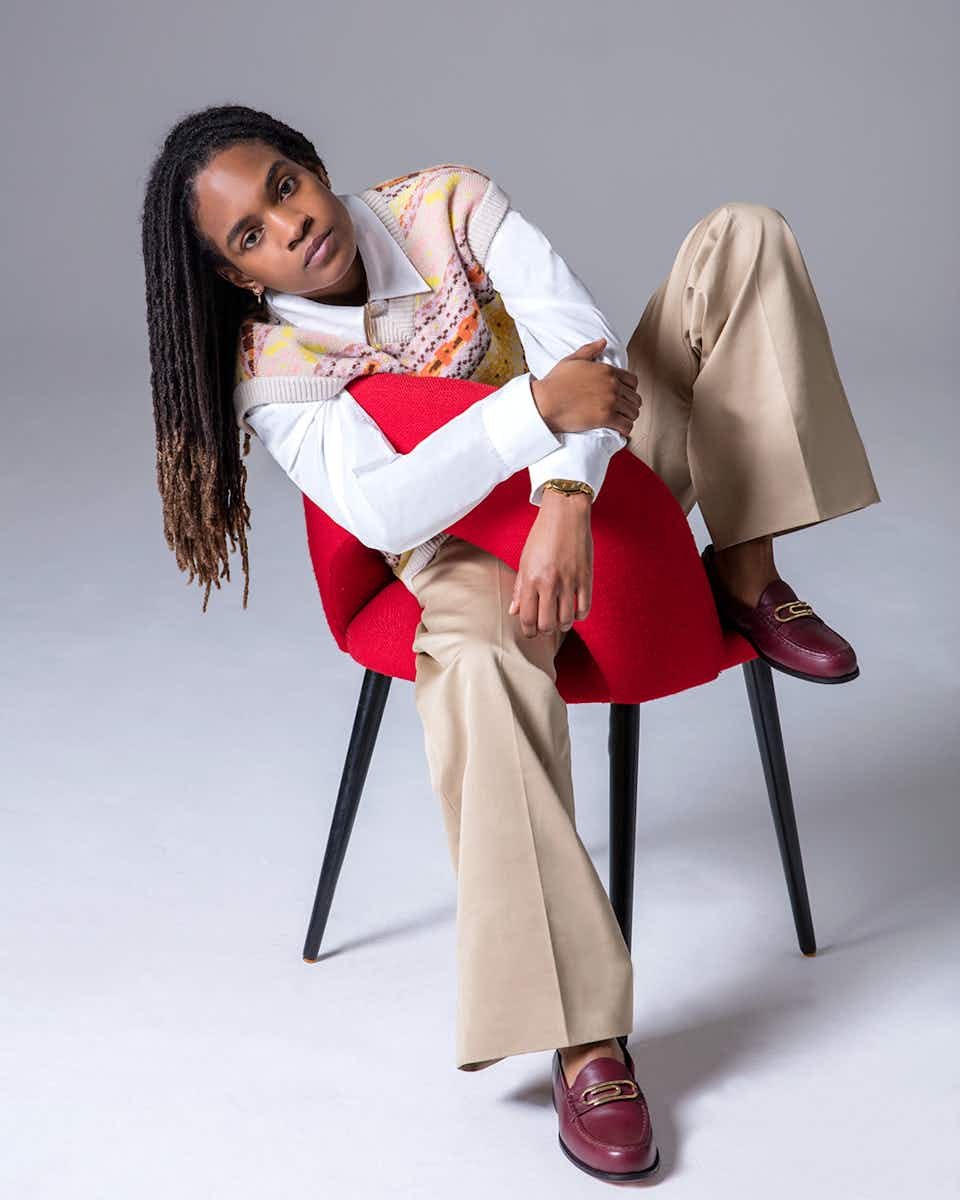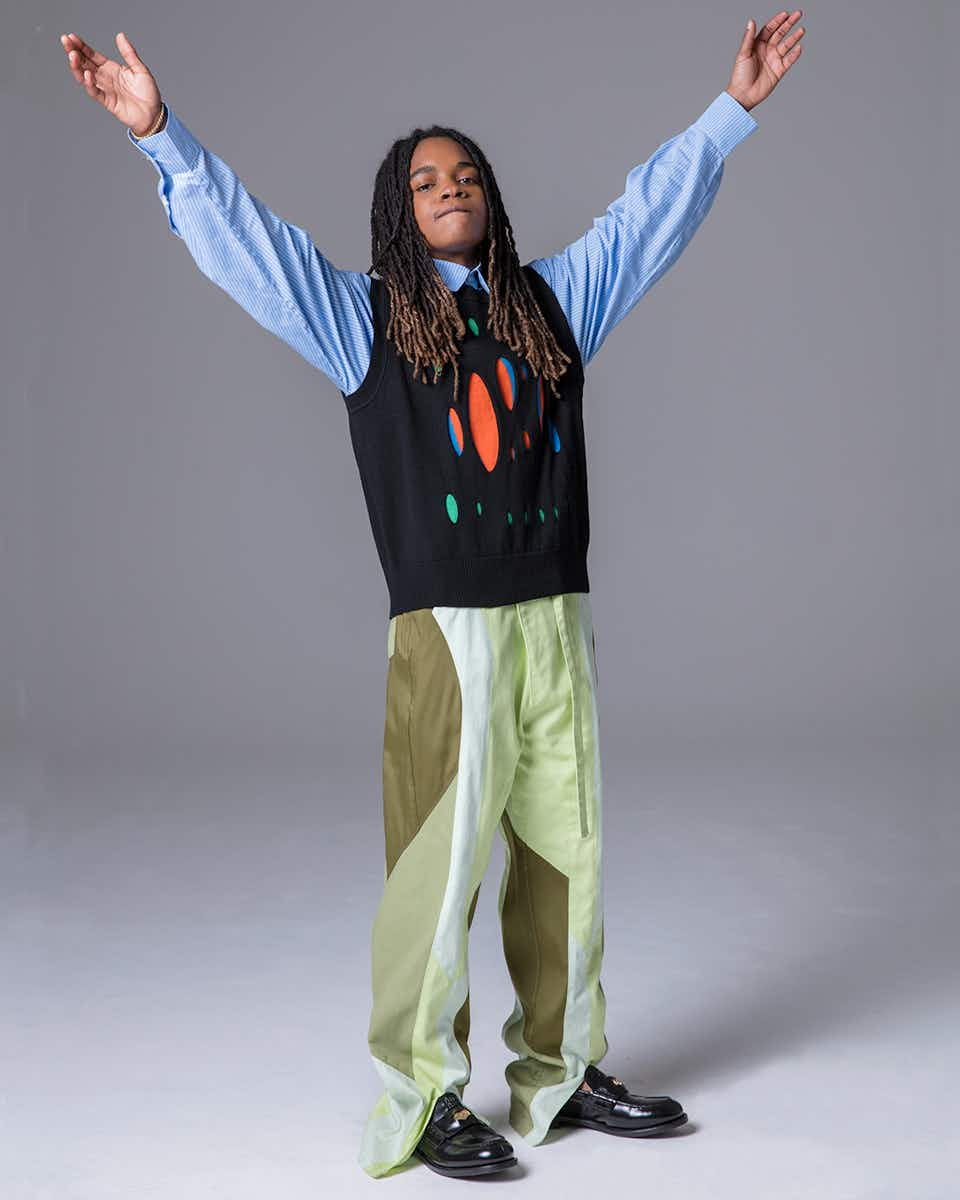 Now, following last year's singles West Indies and Lockdown – the latter of which earned her the Outstanding International Song at the 2021 NAACP Image Awards – Koffee is finally scheduled to release her debut album, Gifted.
"I'm so relieved because I've been working on it for a while, and obviously being in a pandemic changed things," she says, the relief palpable in her beaming face. ​"I'm very excited for everyone to hear it."
Born Mikayla Simpson, Koffee grew up in Spanish Town, Jamaica, 12 miles from the Caribbean island's capital, Kingston.

"I didn't have very much and we lived a very simple life," Koffee says of her upbringing. ​"I think [it] forced us to have our own happiness that didn't really come with worrying what the neighbours are thinking or what to wear to the party."
She wrote her first song, Legend, at 17. Inspired by Jamaican sprinter Usain Bolt, Koffee's words, sung in her poetic patois, glowed with admiration: ​"In Beijing when you got that gold/​Mih seh di stadium stand up when yuh run/​When di times get quicker and it start unfold/​You seh ​'The sky is no limit, go beyond'/You're a legend".
When she released the acoustic guitar-based song under her birth name in 2017, Bolt reposted it. The result: instant virality in the year she left high school. Soon after, she adopted her childhood nickname, Coffee (because she brought coffee to school on a hot day), switching the ​"C" to a ​"K" to better mirror her given name. Her first hit came almost immediately. Burning, released on island label Upsetta Records, was an international success, making serious inroads at American radio. In 2018 she signed with Columbia Records and in December that year released Raggamuffin, on which she directed lyrical fire at gun violence and the Jamaican government's treatment of the country's youth.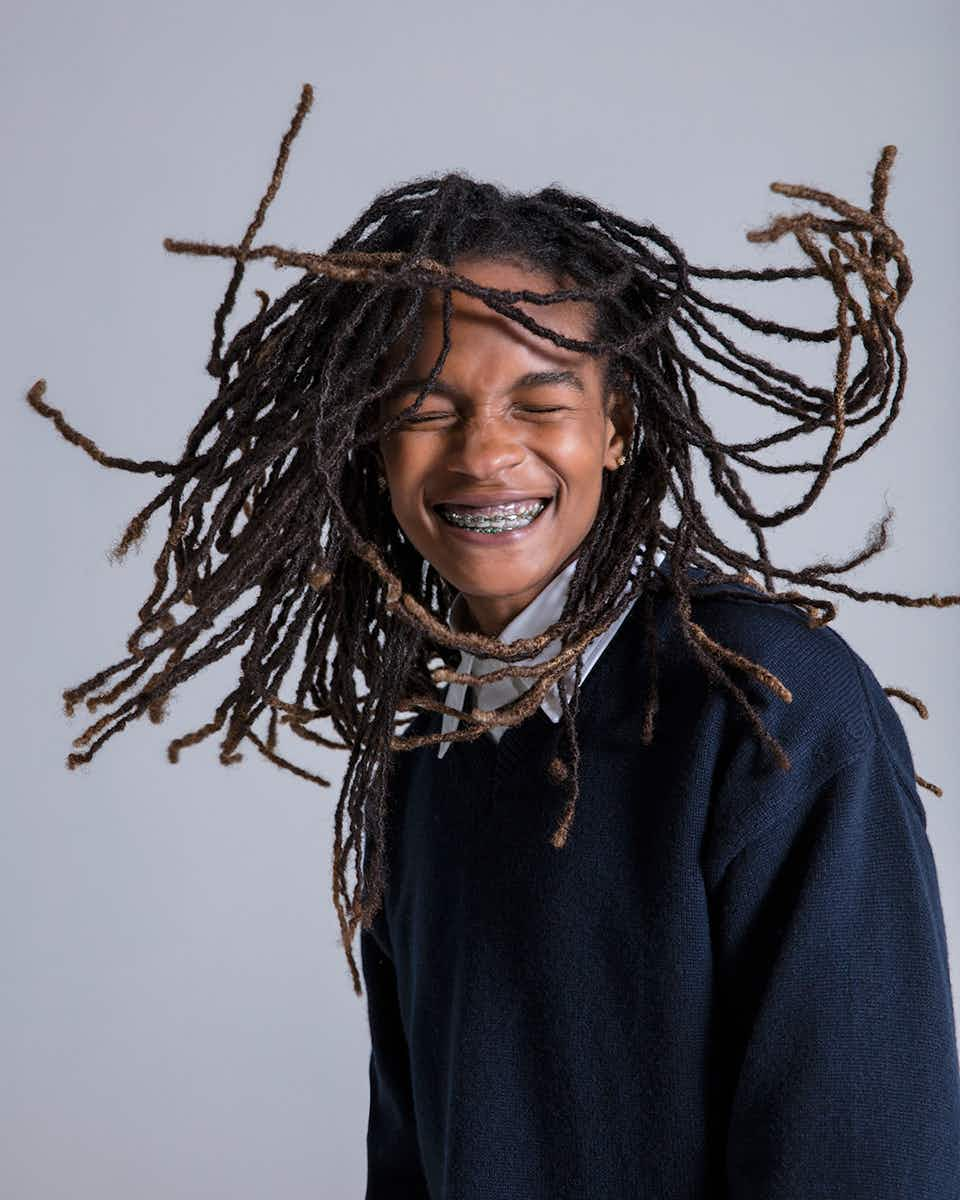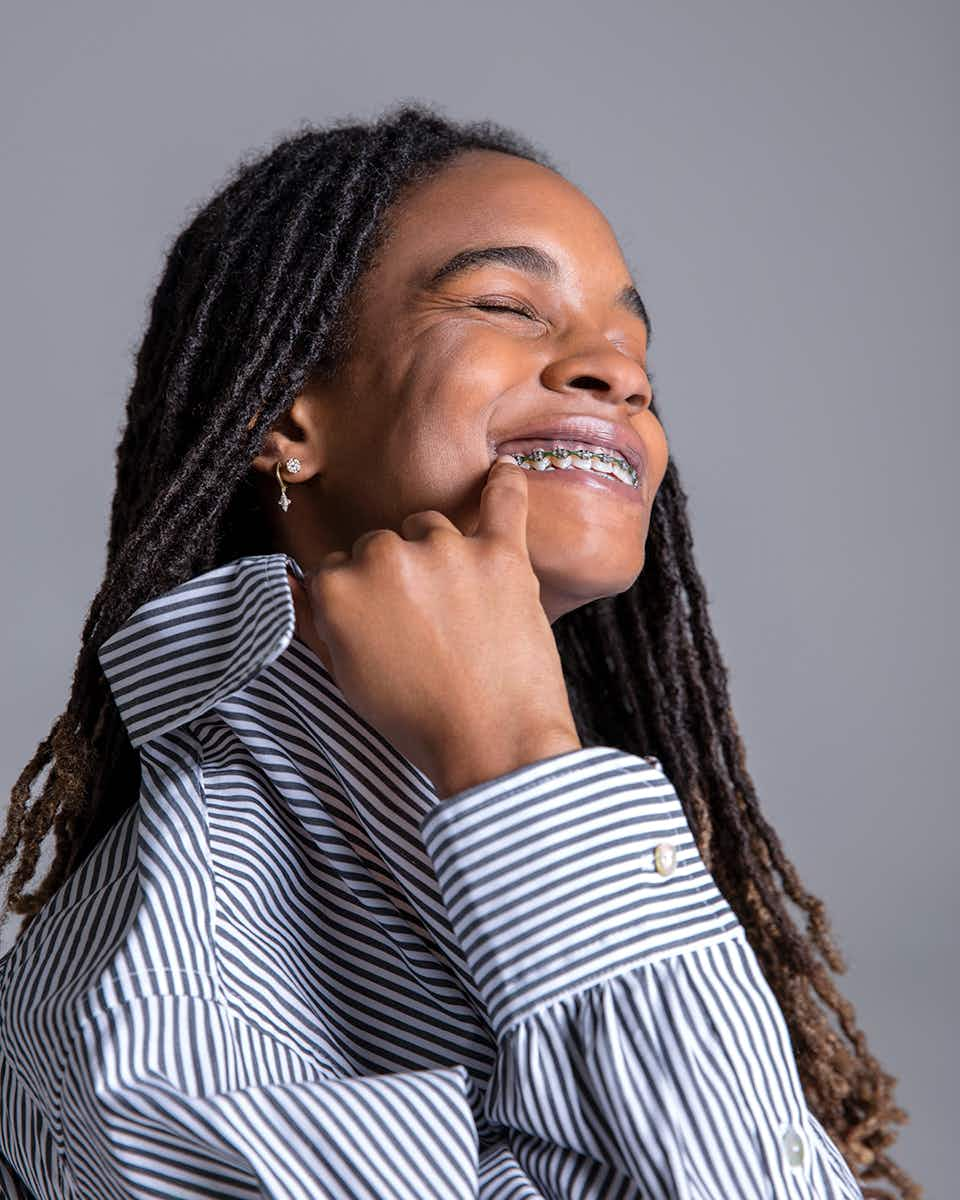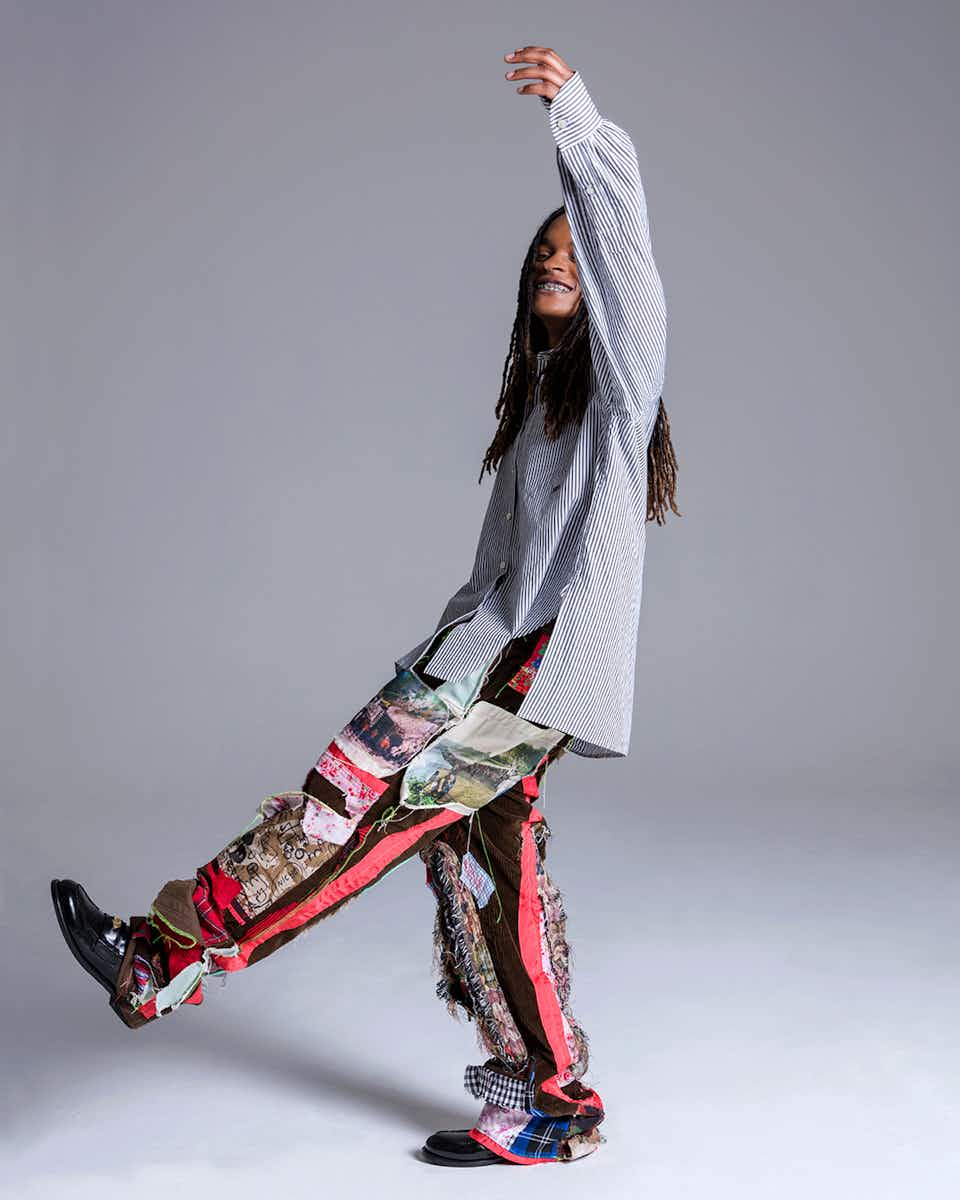 A little over a year later, on 26th January 2020, she was onstage at the Staples Center in Los Angeles, picking up that Grammy.
"It felt unreal because just a few years ago I was sitting in a classroom," she remembers. ​"It was a very proud moment, especially for such a small country like Jamaica to bring home a trophy like that for my people, it was an amazing feeling."
Almost two years on from that win, and a few days before our Zoom chat, I'm at the London headquarters of Koffee's label to hear a preview of Gifted. When she walks in, the five-foot star lights up the room with her infectious, braces-covered smile. She's dressed comfortably in another tracksuit and white Nike Air Force Ones, perching herself on the sofa to address the room. Saltfish fritters and chicken skewers are on offer, and Wray and Nephew rum punch is, obviously, the liquor of choice. I tell her that only the Magnum was missing.
"Toniccccc wiiiiiine!" she erupts, laughing. ​"You're funny!"
As the tracks boom from the speakers, she breaks down Gifted for me, beginning with X10, which incorporates the opening guitar line of Bob Marley's Redemption Song.
"This is where you wake up and you're very grateful, you're about to start your day and saying your prayers, then you tap into the likkle love song, then the party vibe, so it's a journey. Gifted, for me, speaks to this life, the cycle of it, the wholeness of it. Once you have life, you have everything."
Then comes Pull Up, a track steeped in Afrobeat influence ("I love the genre so much"). Then, Runaway, a melodic, upbeat track, and Lonely, an homage to British reggae don John McLean and lovers rock, the rocksteady and soul genre which grew out of London in the late 1960s.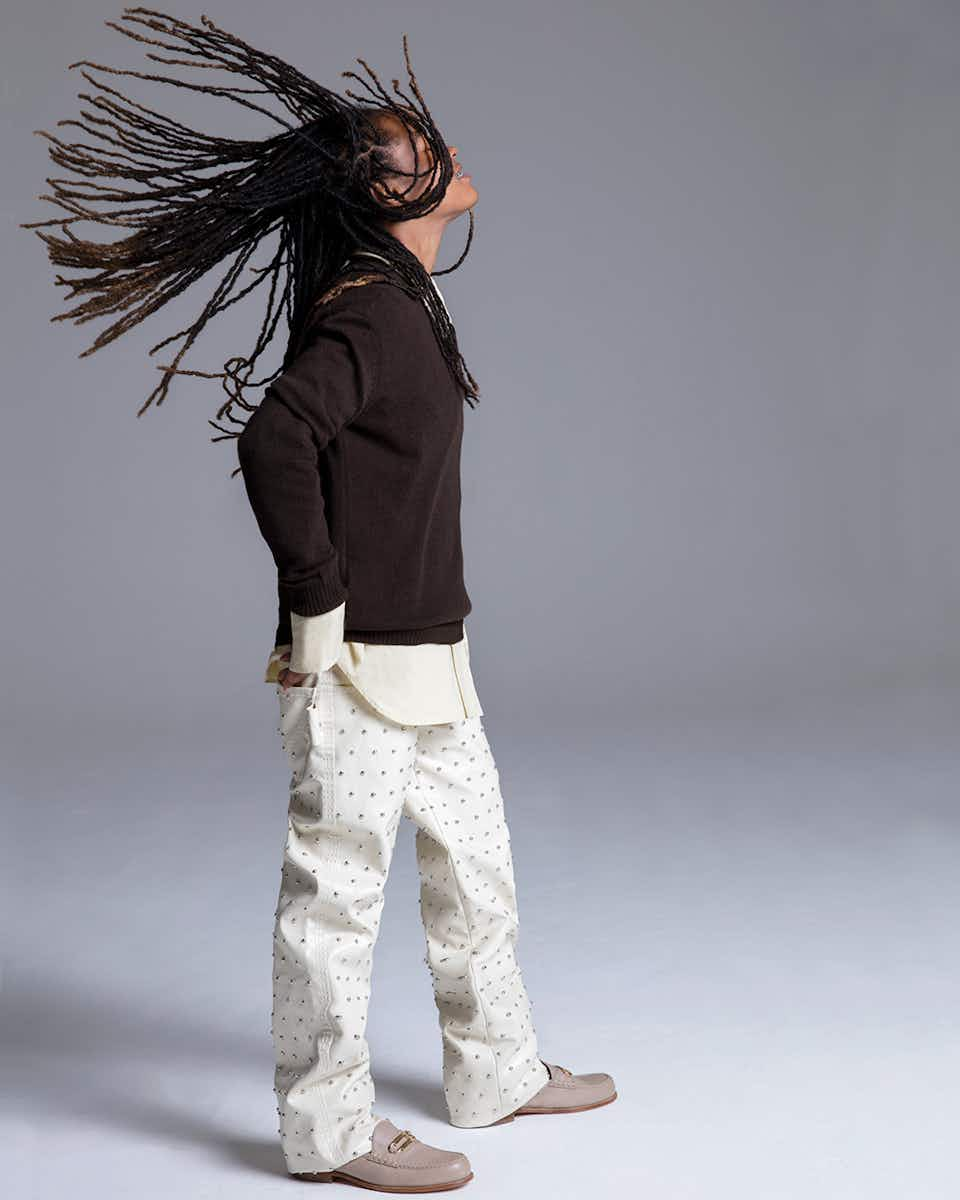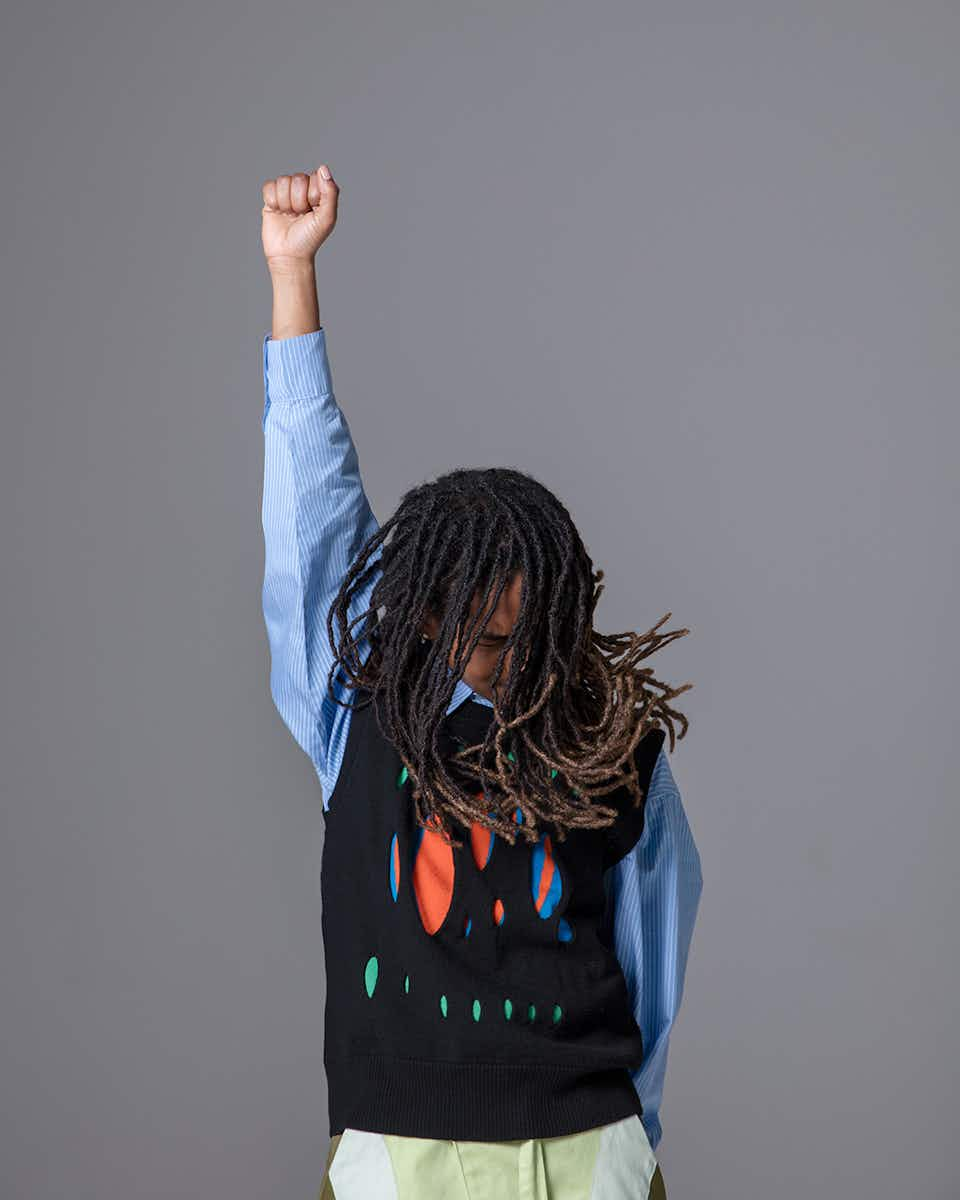 "London was one of the first places I came when I started doing music. It's like my second home. It's such a cold place but I receive so much warmth when I'm here," Koffee says, adding that she's a big fan of drill, Notting Hill Carnival ("I've never been because I've always missed it but it always looks so fun!") and how Black culture in the UK is celebrated.
Koffee is already deep into the writing of her second album. ​"Yeah, hopefully you guys won't have to wait too long," she says, teasing. If the rumours are true, she's also a writer on Rihanna's forthcoming reggae album, R9. ​"You guys are crazy with the sources!" she laughs. ​"It's been ages and I still can't talk about that… but I'm very proud of you for asking."
Even if she's keeping mum on the RiRi connect, there are other star collabs she's happy to discuss. In the talent-stuffed The Harder They Fall, the recent revisionist Western directed by British-Nigerian filmmaker Jeymes Samuel and co-produced by Jay‑Z, Koffee had the honour of performing the title track written by the pair.
"I saw that film being promoted a while ago before they actually hit me up for the song. I was thinking: this is huge! Jeymes really captured the Jamaican essence so well. I'm so proud to see that the culture is appreciated."
Visuals, clearly, mean a lot to Koffee – as does the UK. Her video for Pull Up was shot during a rainy day in Manchester but she managed a tangential nod to Caribbean culture by riding in a Lada, the Soviet-era Russian car that can be found all over Jamaica's busy streets.
So: does she drive herself?
"Listen, I'm grown," she replies, beaming. ​"I be driving. I have a licence and everything. I love to hit the road. You should drive with me. You should experience driving with me."
Judging by the road Koffee is taking, we'll gladly hitch a ride.

HAIR Kim Rance at LGA Management. MAKE-UP Fey Carla Adediji. DIGITAL TECHNICIAN Victor Gutierrez. PHOTOGRAPHER'S ASSISTANT Pierre Lequeux. STYLIST'S ASSISTANTS Georgia Illingworth and Matilda Sadeghi. PRODUCTION MANAGER Georgia Orpin. PRODUCTION ASSISTANT Daria Shipovskikh

More like this