100% Kojaque: the Irish rap agitator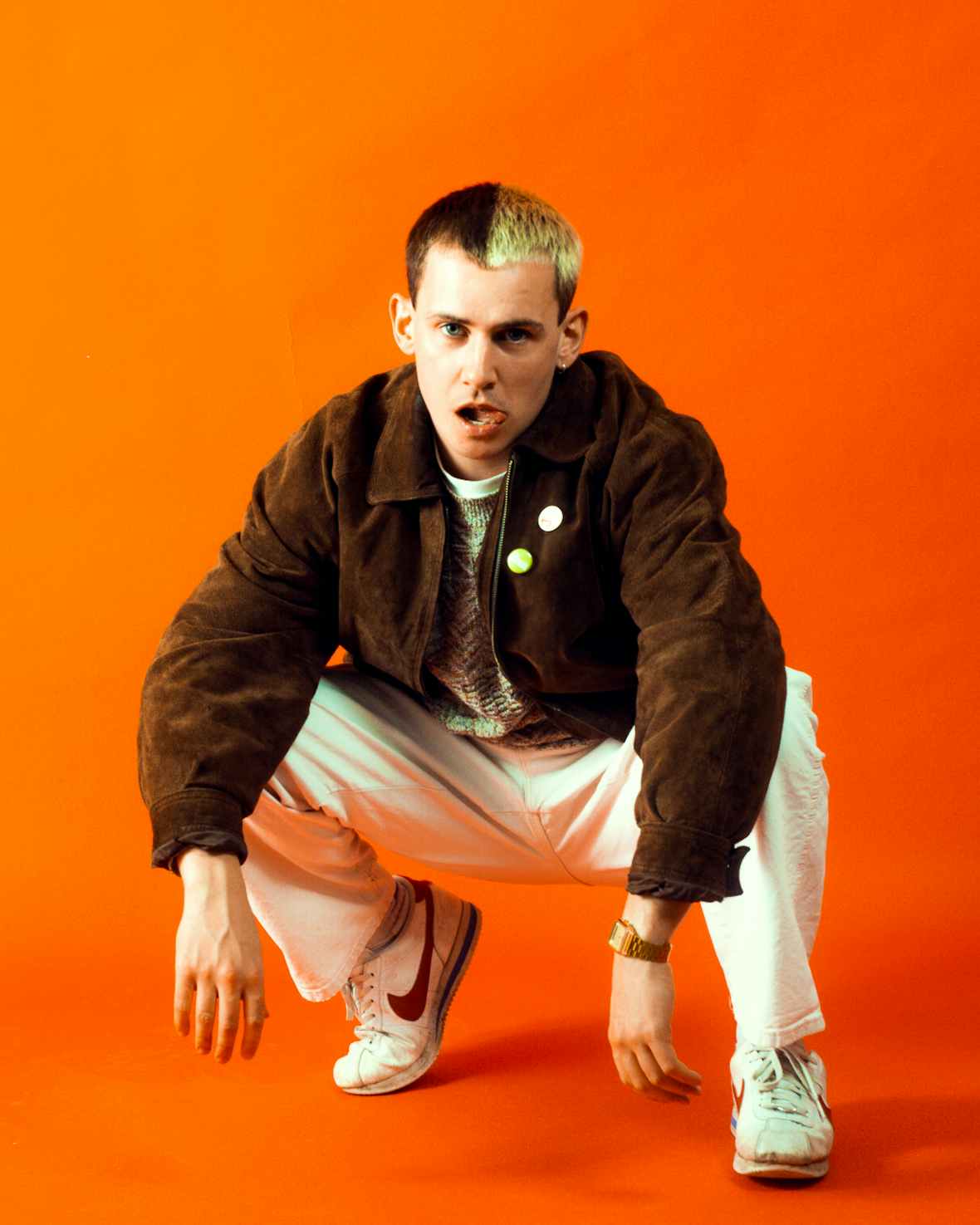 The rising artist and label head channels the frustrations of his city's creative scene on his debut album, Town's Dead.
Kojaque is pissed off. Well, at least that's what his raging debut album, Town's Dead, would have you believe.
The Dublin rapper spits about the raw reality of sex, violence and depression on the 16-track record, influenced by the sense of claustrophobia Kojaque felt in his hometown.
"I just had this feeling that my prospects as a young creative person in Ireland were being strangled," he says. ​"A lot of the record was me just trying to articulate that anger and provide something that almost acts like a catalyst for change. It's just a matter of getting people inspired again."

The 26-year-old had his industry breakthrough in 2015, when he also launched Soft Boy Records alongside Irish singer-songwriter and longtime pal Kean Kavanagh. ​"The two of us saw a gap in the market in Ireland," Kojaque explains. ​"And we just didn't really see anybody making the kind of music that we wanted to hear and put out, so it started as a way of us legitimising ourselves."
His conceptual 2018 mixtape Deli Daydreams was so electric it gave Nine8's Biig Piig goosebumps. From there, Kojaque went on to tour with Lana Del Rey in 2019 and later joined slowthai's Nothing Great About Britain tour. Not bad for a lad from the suburb of Cabra.
Today, Kojaque drops the punk-powered title track from the album, Town's Dead. Get your ears around the scuzzy anthem and check out his 100% questionnaire below.
10%: Break down your typical day at work…
Get up in the morning, do some exercise, maybe write, maybe make a bit of music. At the moment, I'm very stagnant. There's not a whole lot that's inspiring me. I put so much into the album, so it kind of feels like I'm just letting that replenish at the minute. I'm living a little before I write about something [else].

20%: When you're not recording, how are you spending your downtime?

Watching films, usually. I just went back and watched Breaking Bad. I feel like I'm in 2015 again. I also watched Magnolia again the other day. That's a gorgeous film. You know what, I fucking miss Xtra-vision and Chartbusters, like the DVD shops. I cannot stare at Netflix anymore.
30%: When did you find your confidence as an artist?
In the last year or two. I put stuff out with a lot of trepidation, but my confidence is only growing by seeing people be into the music, which is sick. My friends were always very encouraging.

40%: Why hip-hop?
I fell in love with the storytelling at about 15 or 16. There was a lot of stuff that I could relate to. I just kind of felt like I wanted to do something from my own perspective, one that hasn't been seen much globally.

50%: What's a bad habit you wish you could kick?
Self-doubt.

60%: So you do a lot of your own visuals?
I directed the last video that came out, No Hands, in February, and I've co-directed or had some sort of hand in the majority of my other visuals. I'd love to do a full film for a music video, but the practicalities, the prices and all that shit… It'd be hard.

70%: What are you influenced by?
There's a lot of different music videos. My Kind of Woman by Mac DeMarco is one I go back to. Apart from that, Paris, Texas, is a big one. And Wes Anderson always gets onto moodboards.

80%: Biggest pet peeve?
I fucking hate when someone interrupts a story. You need to be a good storyteller to interrupt a story, otherwise get the fuck out. That shit wrecks my head.

90%: What's a piece of advice that changed your life?
I heard one recently that was ​"faster alone, further together". I'm very impatient, so sometimes I kind of I get in that mentality were I'm like, ​"Oh, fuck it, I'll just do myself." But I found that saying really good, because it helped me to relinquish some of my control freakiness and expand. There's people that know a lot more shit than me and are a lot more talented than I am, and it's good to get them involved.

100%: What can you tell us about your next release?
The next single is Town's Dead, which is the title track of the record. I was just trying to articulate the frustration of being a young creative in Dublin, trying to fucking make stuff and survive. Oftentimes, it feels like there's only a couple of options: you can emigrate, or you can get a fucking shitty nine to five and give up your dreams. Maybe then you'll be able to rent somewhere in the fucking shithole. It feels like there's a lot of stuff that needs to change and Town's Dead was meant as an anthem for change.


More like this