Second album syndrome? What second album syndrome?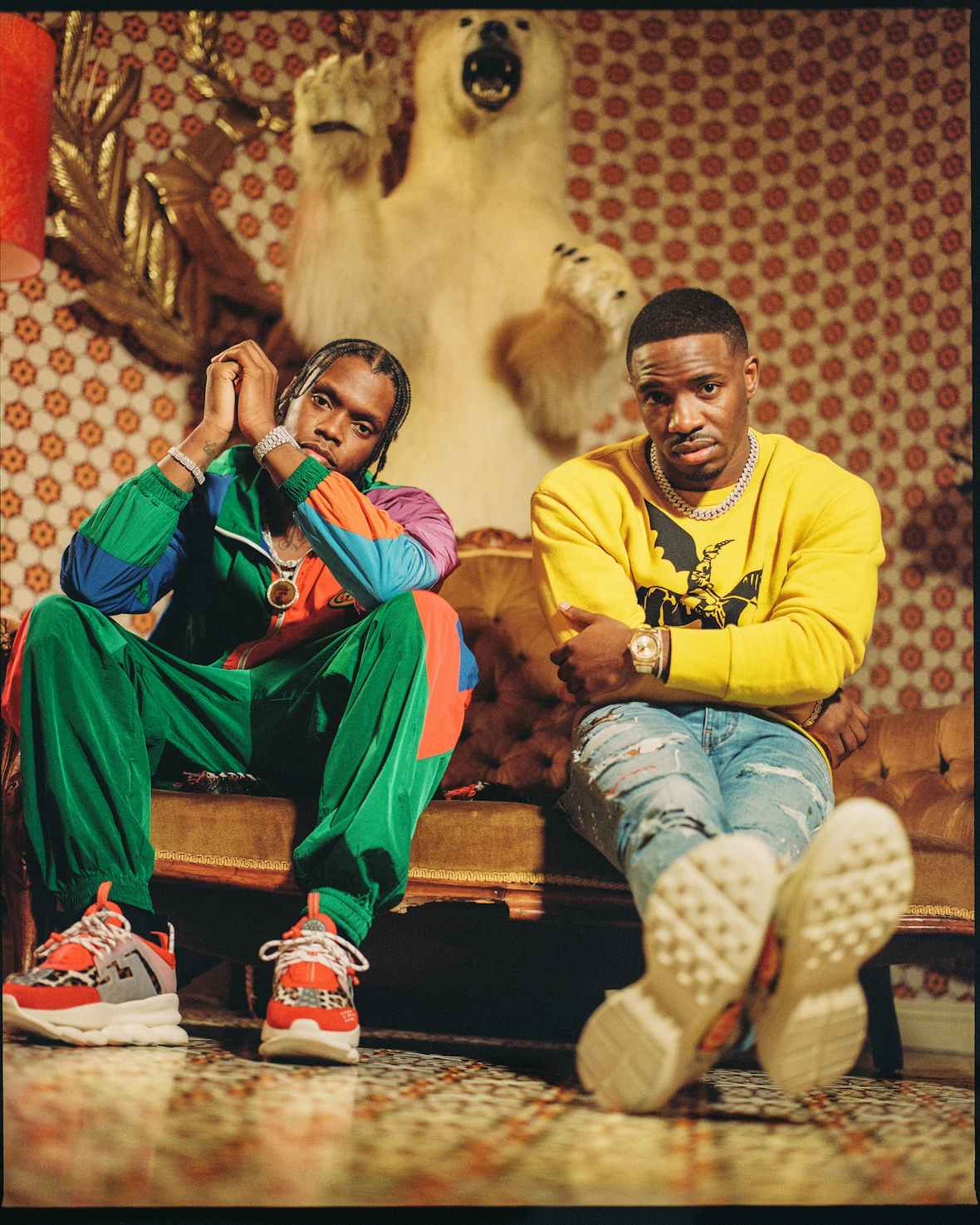 Review: Guests like Headie One, Stormzy, WizKid and Tory Lanez – and plenty killer tracks – show that Krept & Konan mean business.
Rat­ing: 4⁄5
Krept & Konan sit at one of the most interesting cross-sections of UK music. The south London duo were one of the first acts to see success from unfiltered ​"road rap" in Britain, charting off a mixtape, 2013's Young Kingz. Yet despite a decade of hard graft, they're not usually talked of in the same breath as ​"legacy" acts – Kano, Wretch, Skepta, Giggs – even though they've made songs with most of them. At the same time, they're not given the same room for mistakes as younger peers still honing their craft – like Stormzy, Headie One or Dave – even though they've made songs with most of them, too.
No wonder, you might say, they have something like middle-child syndrome. And no wonder this second studio album had a lot riding on it.
Fortunately, Revenge Is Sweet flits smartly, deftly and confidently between the two concepts in the title. Cold, calculated attacks are formulated from track one, with the opening GOAT Level forcefully demonstrating that Krept and Konan mean business. Going back-to-back on a haunting, horror soundtrack instrumental, they slice through with a barrage of bars to let you know what they're on.
But if you thought that was going to be to their sole angle, they're quick to disabuse us of that notion. On Salaam they switch to something lighter, sweeter even. Still lyrical with it, still cheeky with the bars, they give you something more introspective. They discuss the tragic passing of Krept's cousin Cadet, the reality of love and those that doubted them.
And, so within two tracks, the tone is set.
This revenge-and-sweet duality permeates Revenge Is Sweet, ably demonstrating the pair's range. The way they both skip between and blend these themes is highlighted in the Love & Guidance skit, which transports you to the local yard food shop. An older woman tells them that, no matter what, people will constantly try to bring them down, but that the best revenge is big success.

The features all excel, with Stormzy giving a hard flex like only he can, claiming on Keep Talking that he has an S‑Class that just sits outside ​"covered" in birdshit. This is topped off by a furious verse on the same track from Cadet that highlights what he can do when really in his zone. Meanwhile, the MoStack-assisted Cheating on Wifey might be the best melding of the two core themes. They drop playful bars and effortlessly spit crud over a resounding beat with an almost childlike sound layered over the top. WizKid steps up for G Love, an Afrobeat-influenced riddim perfect for the day parties. It's made extra sweet when coupled with First Time, a multicultural mix of Spanish guitar a dancehall influence featuring Spice and Tory Lanez.
Still, if you aren't a fan of Krept and Konan's style, you won't necessarily be converted by this album. They're still heavy with the punchlines and the hashtag rap, and there are moments where you think they're overdoing it. But the flows are tight and even their ad-libs are on point. And, save for a questionable line in Tell Me about Young Adz wanting to see his girl pee, it's strong with the lyricism – even Tell Me soars with killer verses from D‑Block and a stellar feature from rising star Ling Hussle.
This, you might say, is Revenge Is Sweet all over. It's slick in the right way, rough in the right places. The middle child comes good.

More like this