This Kyiv nightclub is supporting war-torn Ukranians via Telegram
Designed by Berghain's architects, ∄ is a countercultural hub in Ukraine's capital. The parties stopped when Russia's invasion began, and now the venue's team is raising funds for those in danger.
Last summer was a highlight for ∄. In the building's backyard, half-naked Ukrainians raved to club music on the different platforms of a concrete amphitheatre. The shimmering disco balls were interchangeable with the stars, and there was an atmosphere of happiness, love and respect – a distant oasis from the Kyiv of today.
Inhabiting an industrial, 19th century brewery designed by Berghain's architects Studio Karhard, ∄ opened in Kyiv's creative Podil district in November 2019. The venue – which, counting all its rooms, has a capacity of 15,000 – is something of a creative hub.

Its club hosts regular queer party хіть (which translates to ​'lust'). International DJs like Ben UFO, DJ Stingray and LSDXOXO have graced its sound systems, as have Ukrainian DJs Pavel Plastikk and Nastya Vogan. ∄'s music, art and publishing label Standard Deviation also spotlights Ukrainian talent.

Oh, and if you're wondering how to pronounce ∄ – don't. It's a mathematical symbol that translates to ​'does not exist'. But its community sometimes call ∄ ​'K41' after the club's address on Kyrylivska Street.

"We wanted people to come up with their own name for it," says a ∄ team member who requested to be referred to anonymously. ​"And names can be difficult for those that speak different languages. We wanted to make it as accessible as possible."
Since Putin's invasion of Ukraine began in February, the parties at ∄ have come to a brutal halt. Some of ∄'s 150 employees have fled the country and are now in Germany, where they've redirected their work to help those still in Ukraine. Other team members have moved to the Western part of Ukraine while some have joined the Territorial Defence Forces to fight Russia.
Utilising their Telegram following of more than 16,500 people, the team has created a bot, ∄ Help with Banda Agency to quickly assist those in crisis. Telegram users can select what kind of help they need – financial, evacuation, accommodation – then the bot asks questions to guide the user to a member of the ∄ team, who can signpost them further to resources and information.
The ∄ team member spoke to THE FACE to share their story.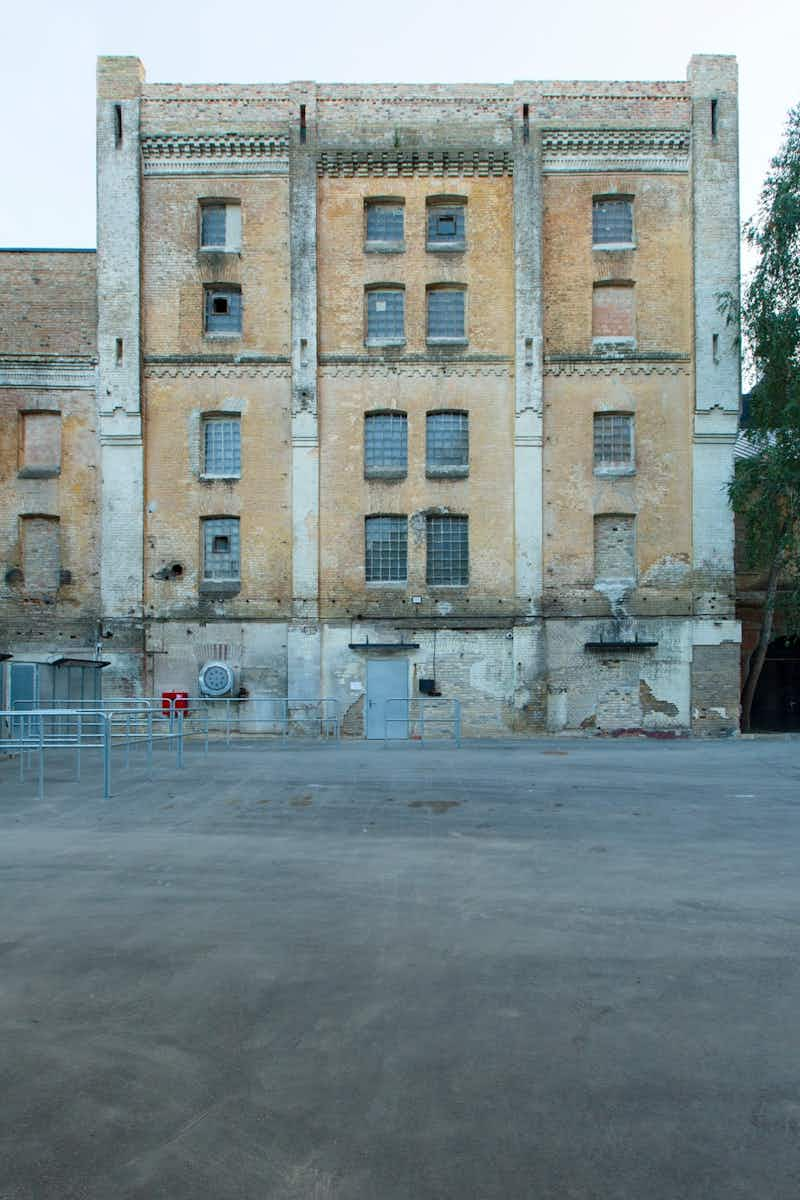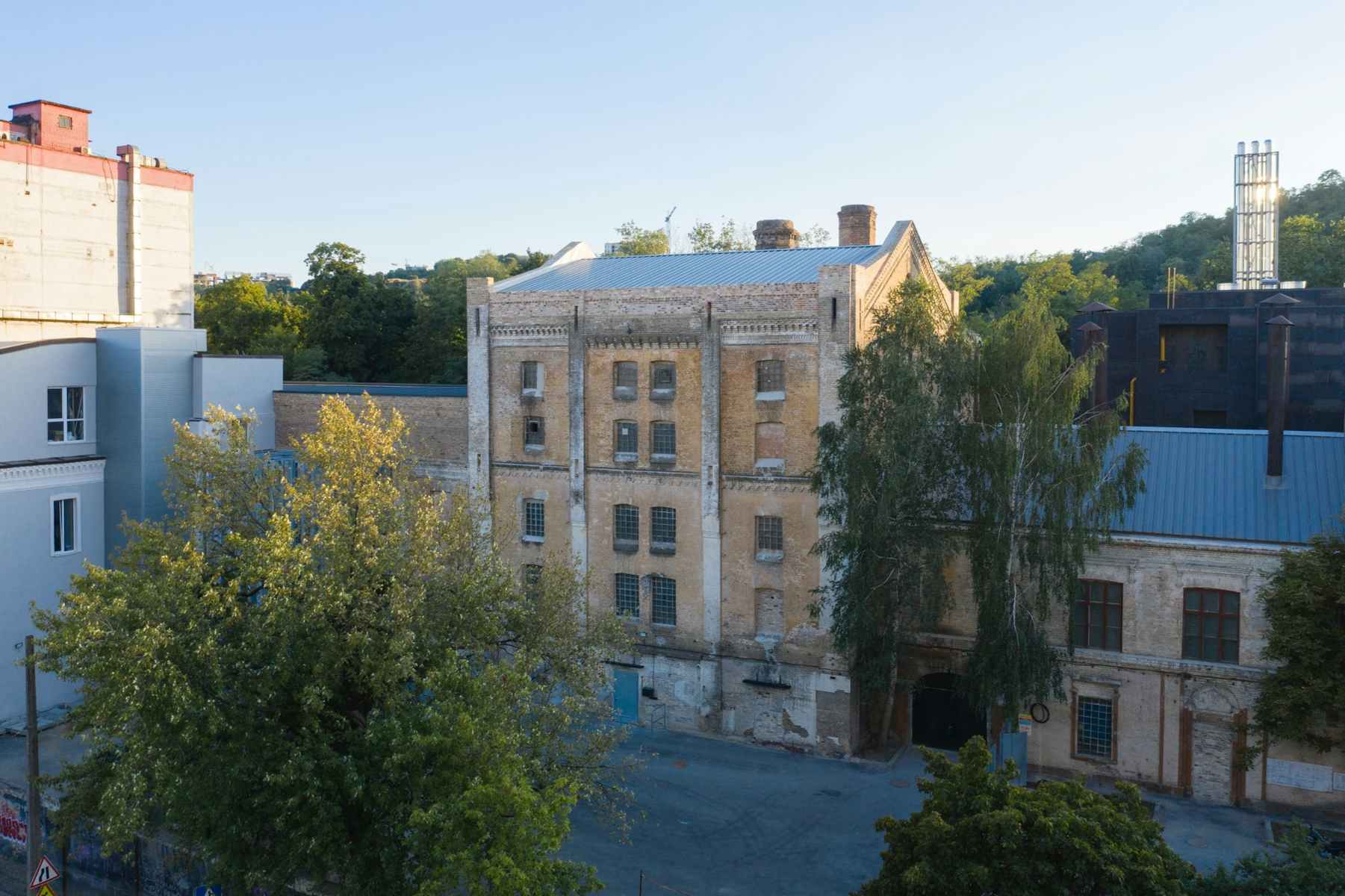 Before the war, ∄ already had a large following on Telegram because it was the club's main communication channel. How come ∄ didn't use social media?
In the beginning, it was because we wanted people to discover ∄ by themselves. We decided not to have social media accounts and to mainly communicate via Telegram, our website and zine, which changes every season when we have a new theme. This way, people can decide what ∄ means to them and give it their own identity, rather than us giving it one.
Why is anonymity important to the ∄ team?
We didn't used to speak to the press, because we don't want to be the face of our project. We want to let this project speak for itself. ∄ is not just one person, it's a whole community. But we've changed this slightly now to speak up about our fundraiser and the war.

Do people ever compare ∄ to Berghain?
All the time. We all really respect Berghain. They're our colleagues. We have the same values, but the context and audience are totally different. In Kyiv, it's impossible to have something like Berghain. In Berlin it's impossible to have a K41 club because we have different societies, problems and history. So it's hard to compare.
When I go partying in Berlin or Paris, I always feel that people take their freedom for granted because it's normal for them. In Ukraine, it's totally different. When Ukrainians go to Kyrylivska Street, they don't take this freedom for granted because outside of that street they can't be themselves in the same way. That's the main difference.

∄ closed its doors on 24th February, when Russia invaded Ukraine. What were those weeks leading up to the invasion like?
There was this pressure growing and growing. We were still having parties every weekend and every Monday we had to make a hard decision. Should we continue? We didn't want to put artists in danger. On the Saturday before the invasion, we had our last party. We didn't know it would be our last. Justine Perry, Kangding Ray, Nastya Vogan and Philipp Markovich were playing. I don't often go to our parties, but I did this time so that I could say thanks to the artists.
There was this feeling in the air. It had more meaning, more power than ever before. It was so warm; there was so much love there.
What did you do when the invasion was announced?
On Thursday 24th, we had a meeting planned to decide whether to cancel events. But we didn't have that meeting because war started.
I woke up five minutes before my alarm. I'm not sure why. I immediately checked the news and saw that Putin announced his invasion and I was like ​'fuck'. Then five minutes later I heard explosions. I didn't know what to do. I grabbed my stuff and went straight to the club. Our team met there, and we figured out what to do. A colleague and I left Ukraine by bus and because it was the first day, it was kind of chill for us because not so many people were leaving. We travelled to Lviv and then spent two days trying to find a way to escape to Berlin. We took a 24-hour bus journey and stayed in Lublin, Poland, for one night. It took us five days in total.
Now part of our team is in Berlin, and my family is still in Ukraine. When we first escaped, our brains were fuelled by adrenaline. We felt powerful. But after a week, we had a mental breakdown. I walked through the centre of Berlin, and I saw all these happy tourists taking photos and I just cried because these two realities are so different. I didn't understand how I could live here in this reality right now. I wanted to go back to Kyiv as I thought I would be more mentally safe there.
But the following week, we launched the campaign and it gave me an emotional push to help others and keep working. I realised it was not the right time to go back.
Why did you develop the Telegram bot?
While we were escaping, we realised many things. There's an information explosion for those escaping. I got so many messages; it drove me crazy. It's really stressful trying to find accurate information about borders, buses and trains.
When we came to Germany, we finally had the capacity to help those in Ukraine. We've restructured our work. Each team member is responsible for finding out and giving someone in need a certain type of information. We then developed the bot so it can immediately sort people's requests on Telegram by the type of support they need. We know our resources are limited, so we've also launched a fundraising campaign.

You can donate to the ∄ Community Fund here.

More like this