Listen to Minimal Violence's ice-cold Face Mix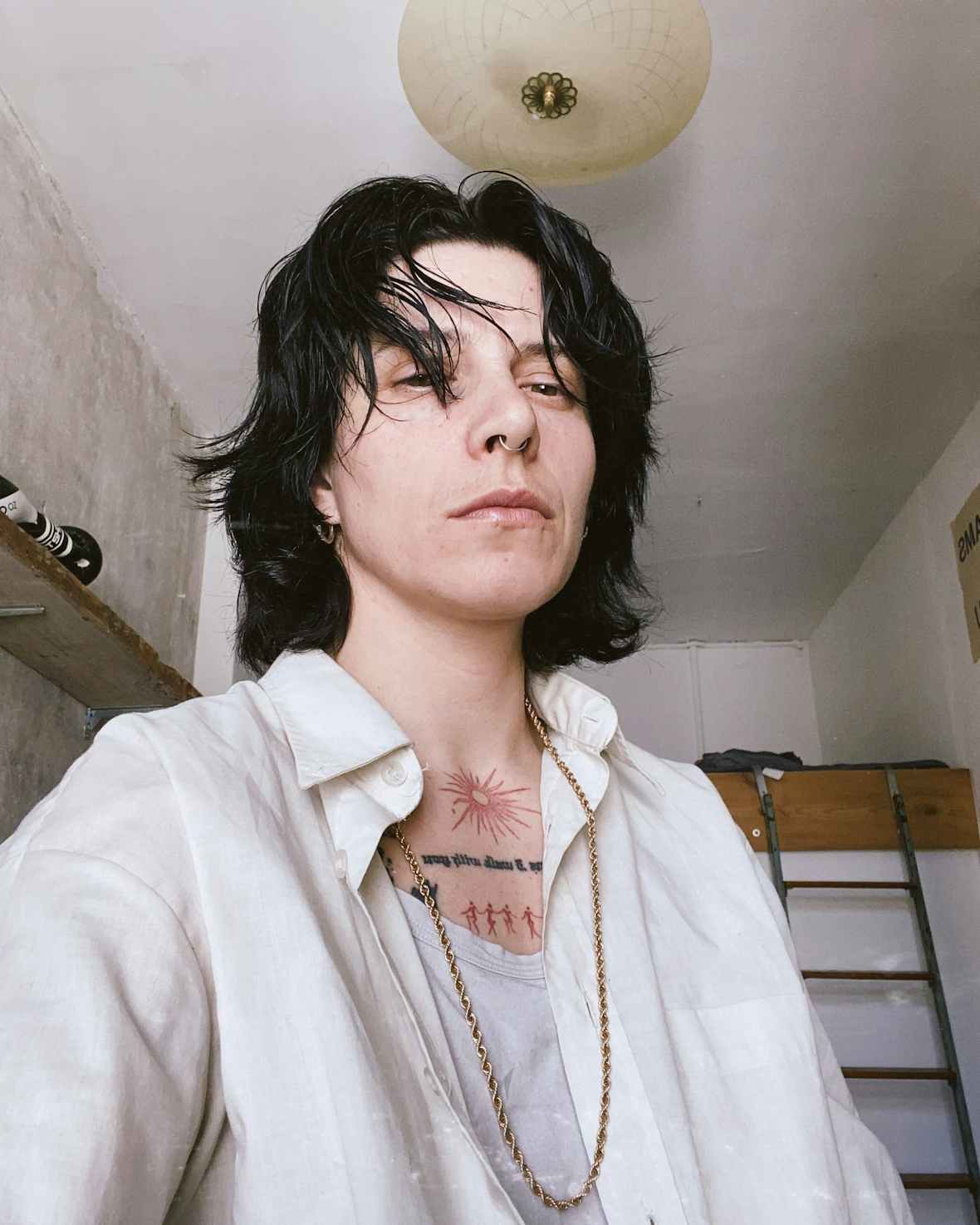 Brace yourself for 70 minutes of epic trance, thunderous techno and punk attitude.

There's just no mistaking the sound of Minimal Violence. Formed in Vancouver by hardware obsessives Ashlee Luk and Lida P in 2015, the duo made a name for themselves on the underground dance music circuit with cool-as-fuck productions that explored the darker edges of techno, electro, acid and rave, while the rawness of their DJ sets was inspired by their roots in Vancouver's punk scene.
Following Lida P's departure last year, Ash – now based in Berlin – is flying the Minimal Violence flag as a solo project (Londoners, if you're up for it, Ash is playing Electrowerkz on Friday 22nd April). Get stuck into a high-octane blend of eerie synths, hard-hitting techno and hands-in-the-air trance euphoria via the Minimal Violence Face Mix below.
What's the vibe/​direction of your FACE mix?
It's a mixup of genres mostly tied together by a penchant for melody. I approach making mixes the same way I would make a mixtape for a crush in grade school – it's a collection of tracks that excite me and I want to share with other people. When DJing, this approach sometimes makes my life difficult, as I have yet to embrace the functionality of tool tracks, so I just chaotically jump from one exciting track to another. But at least I'm unapologetic about it.
What inspires you outside of music?
Dance has been becoming more of an inspiration lately, either my own practice (which is extremely amateur and just for my own home audience), or watching performances. Working with dancers gives real context to music – you can witness the somatic response in the movements and map the effects of the music on the body. I'm in the process of finishing up a music video which incorporates elements of dance, a direction I'm hoping to explore more of in the upcoming year.
What makes you feel good when you're playing out?
Seeing the energy in the crowd responding to what I am putting out there. It doesn't matter if it is 20 people or 2000 people – either they feel it, or they don't. I've actually played shows with barely any people that felt like a full room because of the amount of energy that crowd generated. The night having a good overall vibe helps too. I like to show up at least an hour or two before my set to get into it and dance a bit so I'm in the same headspace as the room.

Tracklist:
Carnalina – Insomnia
Jade 4U – That Boy
A Split Second – Firewalker (Beatless Mix)
Psychic TV – Blue Heart (Mistress Mix)
Walton – SBWYS
Miro – Show Em
Missing Channel – Rave to the Maximum
Rhythm of Life – You Put Me In Heaven With Your Touch
Xopylsm – Call me ACAB
Pelada – Ajetreo
JASSS – Turbo Olé
BISON meets THE QUAKERS – I Got Tonight
Milk inc. – Le Vache
Astral Projection vs Trilithon – Burning Up (Voxless)
Download – Mother Sonne
Minimal Violence – emodriver (Unreleased)
Animal Bodies – Thought and Consequence
Baby Blue – My Way
DJ Headwound – Chakra Removal
Clouds – DJ MCD «Heavens Tilt into Darkness»
Carter The Unstoppable Sex Machine – Rent

Share

More like this