Mabel makes a pitch for proper pop stardom on ​

'

High Expectations'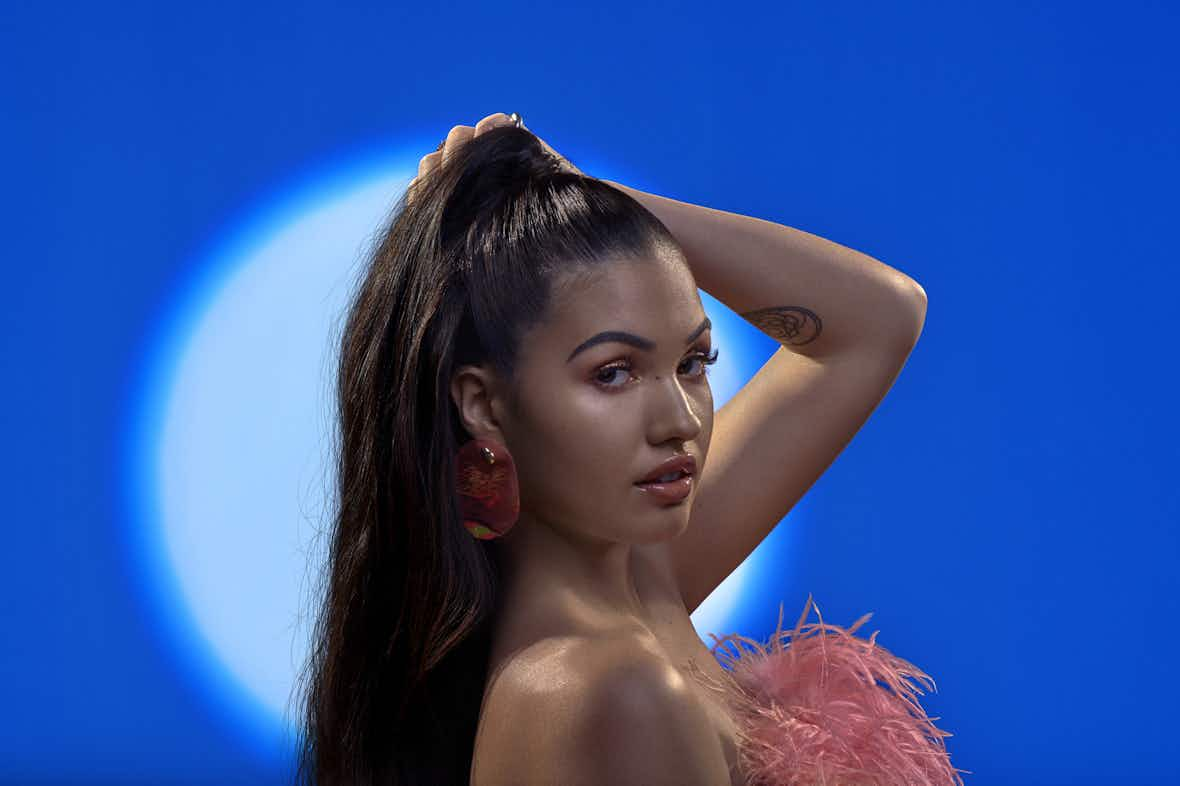 Review: Following her smash hit Don't Call Me Up, the UK singer steps towards the major league.
Rating: 3/​5

In pop, there's a difference between a hit and a smash. The former might be success, sure – placing in the top 10 Singles Chart or ticking past the 50m plays mark on YouTube, but it's the latter that has the ability to cement a career. These days, it can mean the difference between a new act getting the chance to release a debut album, or them being stuck chucking out mixtape after EP after buzz track in the hope that something sticks.
For a while it looked like 23-year-old Mabel (who also happens to be Neneh Cherry's daughter) would be trapped in that major label purgatory. In 2015 she arrived with her Sugababes-esque debut single Know Me Better, while her third single, the laid-back R&B slow jam Thinking of You came with a stylish video featuring the singer and her hooped earrings looking bored in Peckham. So far, so ​'edgy'. Even the hype of her 2017 top 10 hit which showcased a much more confident Mabel, the excellent, dancehall-tinged Finder Keepers, still wasn't enough to warrant a debut album. So instead she released the nine track mixtape Ivy To Roses.
But the patience paid off for Mabel earlier this year when that smash finally arrived in the shape of Don't Call Me Up. A global chart behemoth, produced by Ed Sheeran collaborator Steve Mac, it cemented Mabel as a proper, high definition pop star unafraid to at least try and kick it with the likes of Rihanna and Beyoncé.
That smash's influence, for better or worse, is all over her debut album High Expectations – as is Rihanna's, specifically on recent single, the Rude Boy-aping Mad Love, which is essentially a few notes away from a legal notice. Less calculated is the looser Bad Behaviour, which mimics Ms Fenty's penchant for wordless choruses, unleashing a few choice ​"na, na, nas". The lyrical focus is often on relationships, be them in the first throes (the tactile Put Your Name On It), slowly falling apart (the self-help mantra in piano ballad form, I Belong To Me) or kicked to the kerb in the hope of something better (the Kamille-assisted Selfish Love). Frustratingly, Mabel's featherlight voice, though agile enough to pirouette between genres, doesn't always carry enough emotional heft to really make the ballads stick, with We Don't Say… drifting past unnoticed.
More interesting is the MNEK-produced OK (Anxiety Anthem), which manages to reference both Lauryn Hill and Jessie J but somehow come out the other side unscathed. ​"There are days when the world gets heavy," Mabel sings over clipped guitar and airy beats, before promoting 2019's most necessary accessories, self-care and optimism: ​"It's fine you're allowed to break, as long as you know everything's going to be okay". It's a genuinely sweet, heartfelt moment on an album that occasionally feels trapped under a high-gloss sheen, and, one which descends into a Mabel playlist rather than a fully curated album. There's a real glimmer of a star there, it's just still trying to shine.

More like this