Listen to Mac Wetha's rap-leaning Face Mix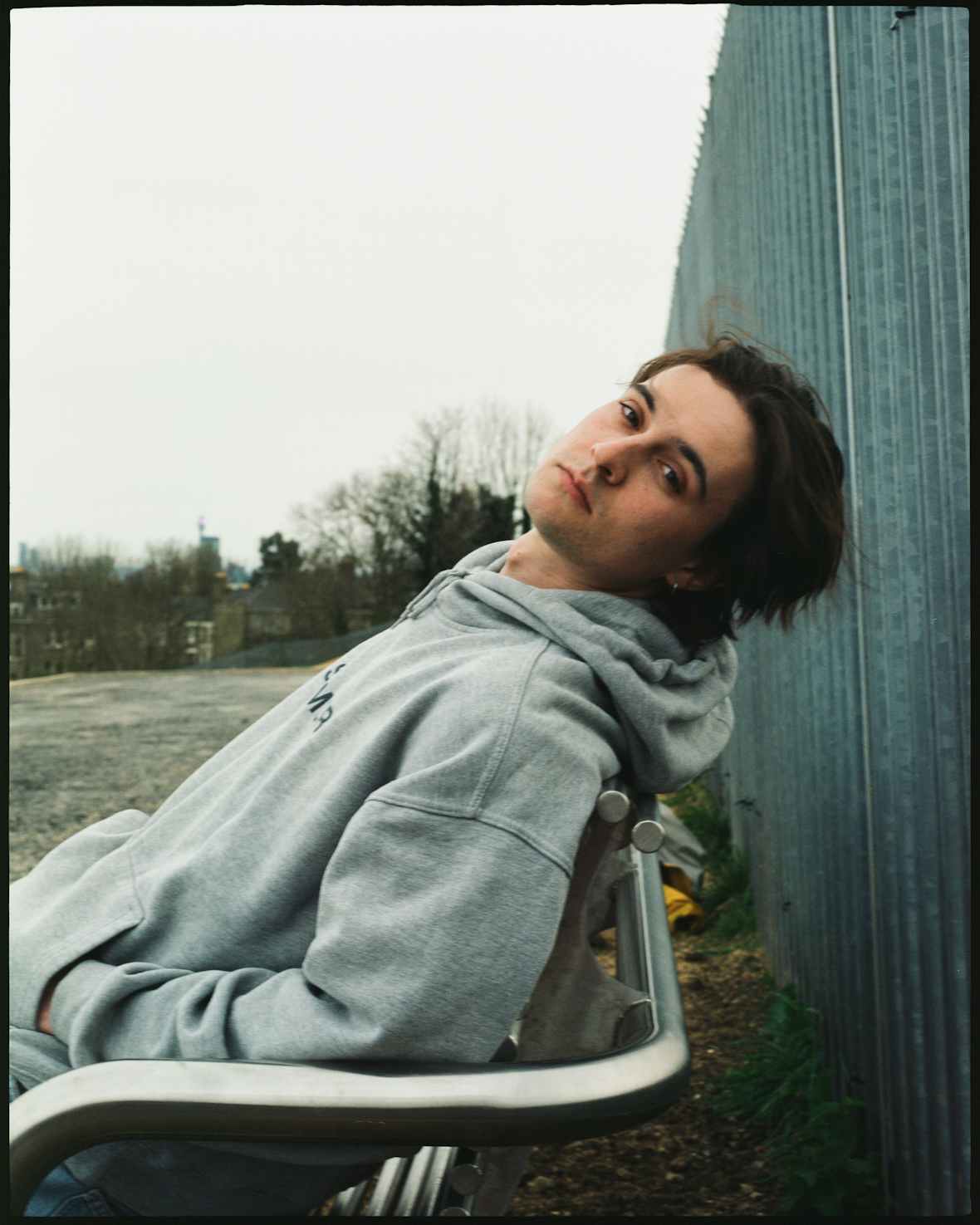 The indie rocker and producer shares his recent hip-hop faves.

We've been backing Mac. He's both a heartfelt rock star and a laid-back rap producer, just as good at knocking out massive grungey choruses as he is cooking up smoky hip-hop instrumentals with the NiNE8 collective. His second EP Cloud Paint drops this summer via Dirty Hit, the label also home to the likes of fresh-sounding indie acts like Beabadoobee, Pretty Sick and Leo Bhanji.

Following Mac Wetha's recent anthem Dani Song and rap-rock hybrids from Paris Texas, metal nail enthusiast Teezo Touchdown and Skrillex, Swae Lee and Siiickbrain, Mac's Face Mix leans into hip-hop territory, featuring artists like Atlanta animal lover SahBabii, Detroit's ZelooperZ and Dean Blunt's Babyfather project. Dig in.
What's the vibe and direction of your Face Mix?

Honestly, just what I've been listening to this week. The mood is mostly hip-hop and trap though for sure.

If you could bring one closed down venue back from the dead, which would it be?

The Hippodrome in Kingston! Growing up in my teens around that area I saw so many great acts and had some great nights there. There used to be a game of S.K.A.T.E held there every now and then which used to go off. I worked at a skate shop called Natterjacks at the time and remember competing in the games and getting my ass kicked. Good times.

Who are some up-and-coming /​underground artists The Face's readers should check out?

Ah man, so many. Obviously everyone in NiNE8. And Elevation Meditation are incredible. Bel Cobain, Dexter, Chubby and the Gang, Feux, Nile Lambrini, Shrink, Legss, Nia Archives… I could go on forever, there's so much amazing stuff happening right now! Shout out to my brothers and sisters on Dirty Hit, they're all amazing too!

What's your ideal Friday night out and what's your ideal Sunday afternoon?

Friday – just being with the homies in whatever capacity. And a Sunday afternoon in the sun skating or playing chess or something sounds like a dream… coupla brewskis.

You love a wide range of genres. What's one genre you can't stand?

Easy. Electro swing.

Tracklisting:
Mac Wetha – Dani Song
Paris Texas – Dr. Aco's Miracle Bullets
Teezo Touchdown – Social Cues
Skrillex, Swae Lee, Siiickbrain – Too Bizarre
CLIP – Calvin K
SahBabii – Squidiculous ft. T3
Goonew – Are U Somebody
Amine – Colors
454 –LATE NIGHT
Flee – NEW PENTHOUSE
ZelooperZ –Paranormal Snaptivity ft. Quadie Diesel & RXNephew
Sickboyrari – Bow Bow
03 Greedo – Sweet Lady
Drakeo The Ruler – Impatient Freestyle
LNDN DRGS – Always
Babyfather – Shook
Giggs – The Essence
Novelist – No Weapons
1PLIKÉ140 – TRANQUILLEMENT
Peso Peso – Part Of The Plan
Shawny Binladen – Sike
Vince Staples, Mustard – MAGIC
Kodak Black, Plies – Heart Mind
TM88, Pierre Bourne – Pop Out
LUCKI – Greed ft. Lil Yachty
Duwap Kaine – Phone
Bladee – I'm Goofy
Vegyn – Debold
Earl Sweatshirt – 2010
Tyler, The Creator - Lemonhead (ft. 42 Dugg)
Mac Wetha – Spit In Ur Face B ft. Louis Culture & Lava La Rue

Share

More like this