Meth Math's guide to Mexico City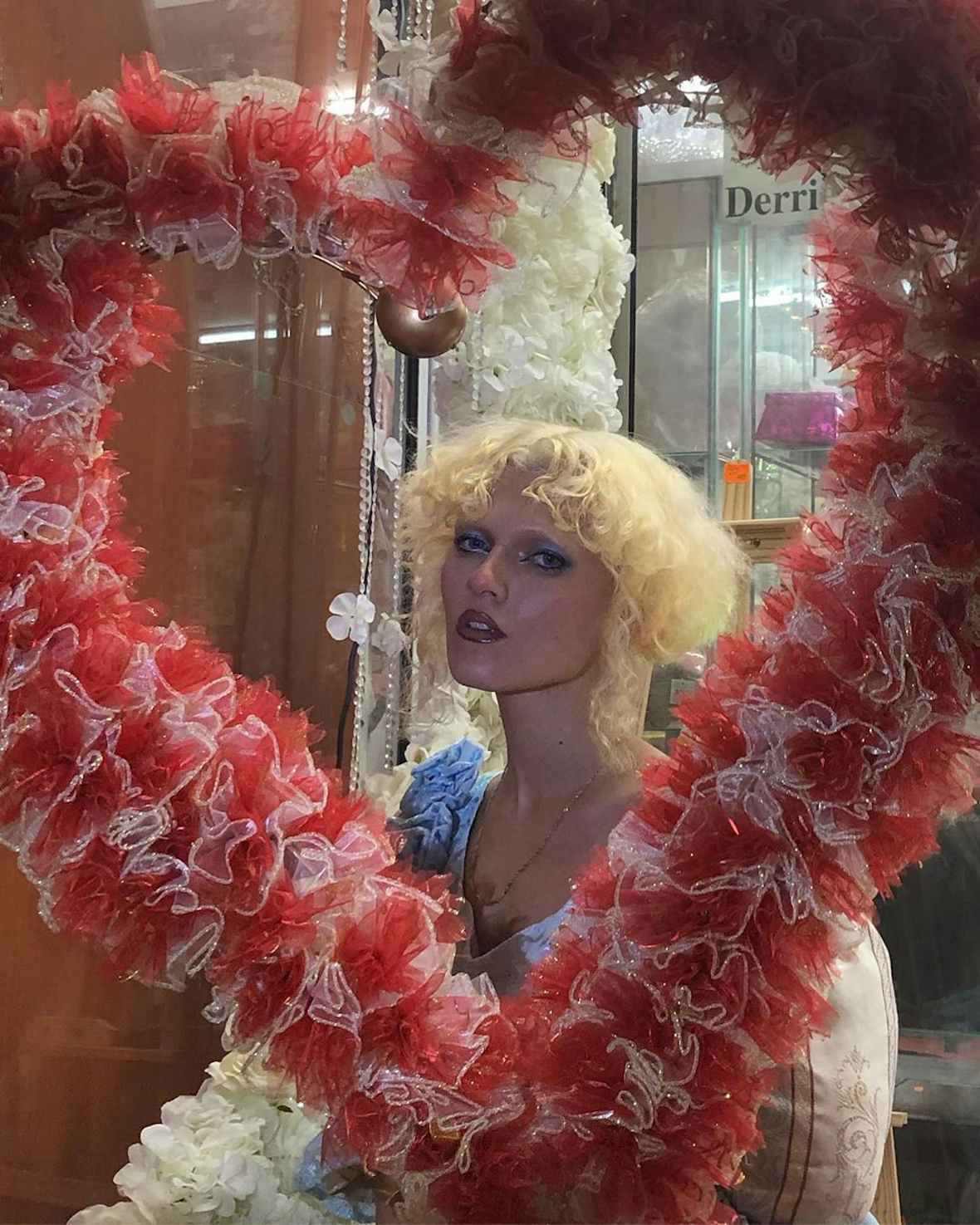 To coincide with the release of their new track El Vals De La Piedra, out this week, we asked the satanic-tinged reggaeton trio to curate the capital's top DIY spots.
If Satan made reggaeton, it would probably sound like Meth Math. Comprised of a trio of friends, their gothic take on Mexico's go-to genre is tempting clubbers to the dark side.
Led by singer Ángel Ballesteros and backed by producers error.error (Efrén Coronado) and Bonsai Babies (To Robles), their debut single Perreando y Llorando – released back in January – sees Ballesteros' eerie, lullaby-esque Spanish vocals croon over a hyperactive, slashed-up Latin club beat. While the accompanying visuals contort, twist and reflect Ballesteros, dressed in a fishnet leotard. It's a delicious appetiser for their upcoming EP, out this month.
The three creatives met while filming a short horror film in Hermosillo, an industrial city 1,200 miles northwest of Mexico City. Although the two former maths teachers-turned-producers still reside in the Northern province, the band's head honcho Ballesteros is now a permanent fixture in the capital's DIY scene.

"All my life I've been doing things with my hands," says Ballesteros, ​"I get sad if I don't execute the ideas that come to my mind." It's this mentality that feeds the DIY art project that Ballesteros has been running for the last two years: Antes de Cristo.
The project was born in Frikiplaza, a technology plaza for gamers at which the 25-year-old hosted a guerilla-style art show while the square was being excavated to develop high-rise flats. Since then, she's turned a space pod in Hong Kong, a hummer limousine and a banquet hall into makeshift galleries. Her most recent location? A crystal altar outside Mexico City's Biquini Wax Gallery. The art on show has spanned everything from self-portrait paintings, to kitsch, slap-dash cuddly-toy displays.
Ballesteros believes that this unwavering commitment to Doing-It-Yourself is ingrained in her country's DNA: ​"Mexicans in general are not used to getting help from anyone but themselves and their family. This makes our country a very DIY place, which you can see everywhere solving their problems in clever and cute ways. People carry DIY-ness and punkness with them everywhere – it's in their blood."
METH MATH'S GUIDE TO MEXICO CITY
"A venue inside a random apartment building that's always hosting cool lowkey bands."
Fray Servando Teresa de Mier 316, Col. Centro 06090 Mexico City, Mexico.
"A hardcore, sweaty place full of vampires."
Monterrey 136 Roma Nte., Cuauhtémoc, 06700 Ciudad de México, CDMX.
"It's been around since the ​'80s and it's where the real dance battles go down."
Mérida 17, Roma Nte., Cuauhtémoc, 06700 Ciudad de México, CDMX, Mexico.

"A party series thrown by Ano, mostly consisting of gore performances. They're always dressed like they're rotting. The music is like that too."

"I really like this mall called Pikashop where I buy my wigs and some toys. The Plaza Medieval where they have goth and elf stuff and of course Tepito where I find the best vintage clothes and furniture."
"An artists collective of 10 people. In Oaxacan ​'Yope' means a vulgar and outsider. Their shows always stand out in the middle of folkloric downtown and they have a store where they sell small art pieces and cool prints."

"A gallery in a church and spiritual health plaza downtown. It's usually closed but when it's open you can find cool art from artists you've probably never heard of before."
Pasaje Catedral 5to Piso, Mexico City, Mexico.

More like this