Mila V is the acidic power punch coming out of Amsterdam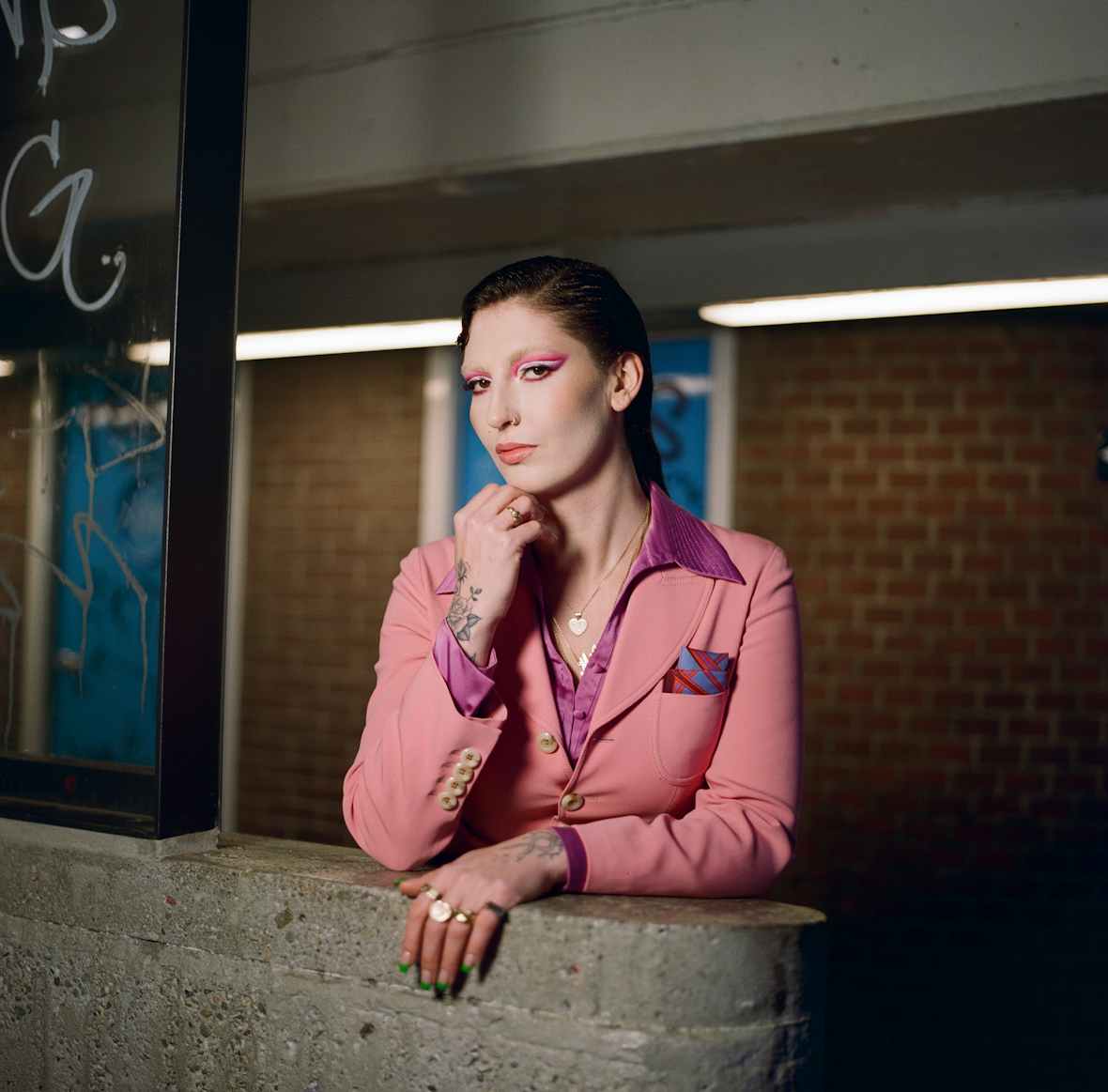 Get to know the Dutch musician-raver-artist blending her free-spirited upbringing with her No.1 love: the dancefloor.
Over the past 12 months, Mila V has become a popstar.
"I always knew I wanted to do this, but I was insecure, or scared of what people were going to say and shit like that," the 27-year old says. ​"This year, I've grown as a person, but also grown into this."
Born and based in Amsterdam, Mila van der Linden has cultivated a sound akin to the heady nightlife of her home turf: dark, a little eerie, very sexy and, like any decent night worth its chops, a total escape.
Last month, she released debut track The Craze, an acid house-tinged soundscape of breakbeats, warped vocals and intense highs and lows. But beneath the dancefloor, it's a love song, with the singer-slash-artist cutting ties with the bad omen that was a sour love affair. As she puts it: ​"There's anger in it for sure, it's like a love song reinvented!"
Growing up, Mila V was no stranger to the party. From the age of 15, she'd regularly sneak off to raves in Rotterdam with friends, telling her mum she was staying at a friend's house. But closer to home, her parents had a profound influence on her.
Her dad was a hippie, floating from New York to India to Ibiza to London in his twenties. Her mum was a free spirit, too, attending mega parties held by Mila's grandparents in the South of France, modelling and, importantly, encouraging her daughter to never, ever follow the crowd.

As a kid, she was introduced to The Rolling Stones, M.I.A., psychedelic sounds from 1960s India and everything in between. It's this mash-up that informs her tastes now. But first and foremost is the influence of one British band that left a life-long dent in electronic dance music: the Prodigy.
"They had a really intense sound that almost became pop at the time [in the mid-'90s]," she says approvingly. ​"So I felt it was possible to merge club music and pop. People would often say, ​'your music is too heavy.'" But as Essex's finest had proven to her, ​"heavy sounds can totally work with vocals on top."
After moving to London in 2013 to study Fashion Communication and Promotion at Central Saint Martins, Mila V took a year out after her course, visiting LA for three months in 2017. There she enrolled onto a music course and learnt how to produce her own tracks – a sort of calling that had her wanting to pursue music instead of the fashion industry.
"That's where I learnt about modular synths and assembling analog synths. Once I saw that, I was like, OK, this is fucking sick. So I tried to figure it out on my own, which is so much fun."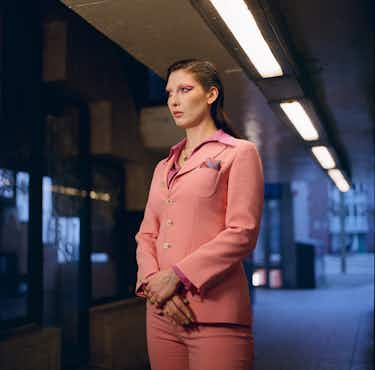 Entirely self-produced, Mila V's four-track EP, also called The Craze, is released today. Merging breakbeat, electro, techno and pop vocals, tracks range from the instrumental Verbsucker, a club-ready power punch, to Perfect, an ode to being with someone for all the wrong reasons. Then Clear Eyes, with its video premiering in a few weeks, gets personal. It's about distancing yourself from no-good bastards.
"There were a lot of heavy emotions that had to come out," Mila admits. ​"Maybe it's a bit of a cliché, but writing about it was definitely therapeutic."
Like everyone, Mila has felt the effects of the pandemic. She's itching to hear her tracks play in one of many clubs and warehouse raves she'd regularly attend in the Before Times. At that point, the club scene in Amsterdam was thriving, with a plethora of DJs, techno nights and one-off specials laid out for the picking each week.
"I've never performed my music, or heard it at a club and felt the energy of the people," she laments. ​"The first time I see people dance to it will be crazy!"
As for her post-pandemic predictions? Mila V is keeping it simple.
"I feel like people will have a new appreciation for things in life, like just being with one another. I hope there's more compassion, and a lot less judgement. Who knows, maybe it'll be the summer of love," she concludes with a smile.
Here's hoping, Mila, you old romantic.
The Craze is out now
Photography: Texas Schiffmacher

Creative direction and styling: Indiana Roma Voss

Hair and make-up: Iraj Raghosing

More like this