New Parisian Noise

Open-minded collectives like 99GINGER are giving the French capital's party scene a much needed shake-up.

In the late 20th century, Paris was a playpen that drew in stylish hedonists. They gravitated to the boîte de nuit Le Palace (Grace Jones inaugurated the club in 1978; everyone was doing the most in Mugler) and Les Bains Douches, a reconverted bathhouse where Joy Division and Depeche Mode performed. Mick Jagger and Jerry Hall were known to swan by both. Next in line of iconic nightlife spots: Le Silencio, which opened a little over a decade ago, with an interior dreamed up by everyone's favourite cinema weirdo, David Lynch.
But gentrification has threatened the credibility of Paris' nightlife. The city's central clubs and bars tend to have narrow-minded music policies to avoid putting off drinkers with deep pockets. And so, the party has gravitated towards the banlieues, the outskirts of the city that have cheaper real estate and far less urban density. Here, you'll find the new wave of collectives changing the playing field.
The best soirées orbit around the city's ring road at La Station and Le Gore (bordering Aubervilliers), or pop up at assorted venues in Montreuil, Pantin and Bagnolet. They're usually thrown by collectives like La Creole, which celebrates Caribbean cultures and voguing, or queer crew Aïe, which incorporates elements of cabaret (drawing queer American cinema icon John Cameron Mitchell to their shows). There's also the longer-standing LGBTQ+ party La Culottée, which has had residencies at Petit Bain, located on the Seine in Paris, and nights hosted by Maraboutage, an outfit out of Marseille grouping dancers, DJs and producers with a love for African and Brazilian beats from the 50s and 60s.
Then, there's 99GINGER, the collective that's proving Paris wants fearlessly diverse music. Having steadily built a buzz in the French capital since 2018, these days they're throwing parties everywhere from London to Los Angeles.
99GINGER was founded by Kirou Kirou, a 29-year-old curator and creative director who does ​"kind of everything" and 28-year-old project manager Ava Andreani. The core 99GINGER crew now consists of seven members. ​"The team was built around energies," Kirou says over orange wine at Hotel Amour in the 10th arrondissement, wearing a crisp workman-style jacket and a two-tone beanie. Although the collective's core members have different backgrounds, with familial roots that range from Ethiopian and Brazilian to Cambodian and Algerian, Kirou says they all speak ​"the same cultural language."

Vanna, 37, previously spearheaded the hip-hop and electronic music collective FALD, before joining 99GINGER. ​"Music brought us together, but visuals, aesthetics and fashion are also a part of the equation," he says. ​"It's not only about parties and clubbing, it's about sharing and being a part of the culture on our own level."

The 99GINGER team represents the diaspora: all members of the collective are first generation French kids, and their approach to identity is necessarily double as French and ​"other". French nationals are known for encouraging assimilation over embracing multiculturalism; those with different roots are expected to shed their origins and become français or française. However, that forced expectation of assimilation is shifting, and new conversations have widened younger people's conception of identity and origins. ​"We're the generation of change," Kirou says.


"France is pretty conservative, musically and otherwise," he continues. ​"It's very proud of what it's already done." He notes, for example, the fact that so many people are still hung up on la French touch, the wave of disco house music that was pioneered by the likes of Daft Punk, Laurent Garnier and St Germain in the mid-90s. ​"The moment has already passed. It's fine, but it's house music for white people. I listen to a lot of house music, but that scene was not inclusive."
When Kirou started DJing in Paris five years ago, he'd often get booked for hip-hop nights, even though rap only made up a portion of his sets. DJing to adventurously-minded ravers in the UK, Portugal and the Netherlands had inspired him, but back in France, people didn't get his genre-switching style. Different genres were still considered to be for different crowds.
"[The Paris scene] was too segmented," says Clarisse Prévost, who DJs as Red Koffee. Growing up in Antibes, Prévost's formative musical experiences were in Nice, where she'd travel by motorcycle to attend leftfield electronic music events. ​"When we go out, we want music from distinct music scenes, from distinct countries and distinct towns and distinct movements," the 25-year-old says. ​"A nice fusion of all that."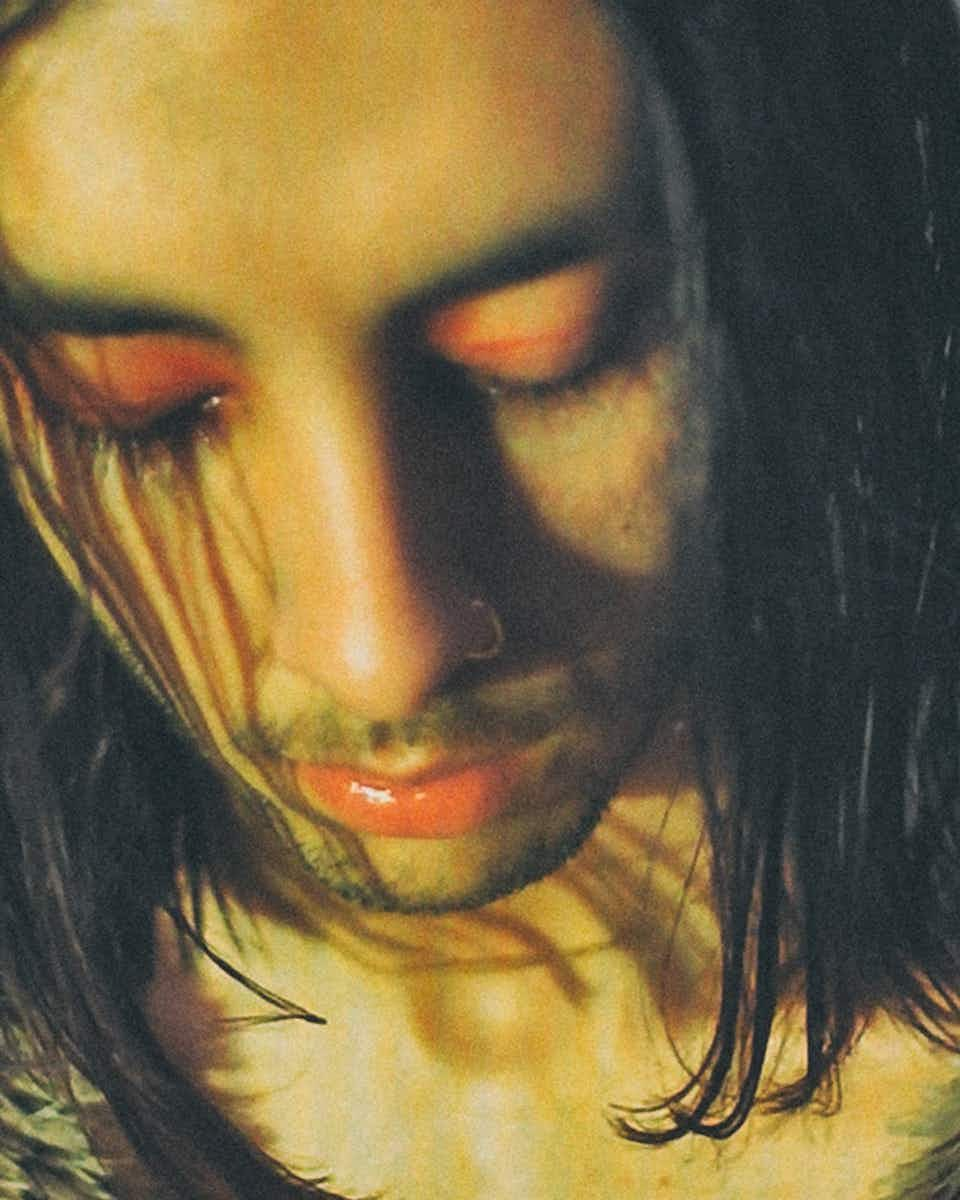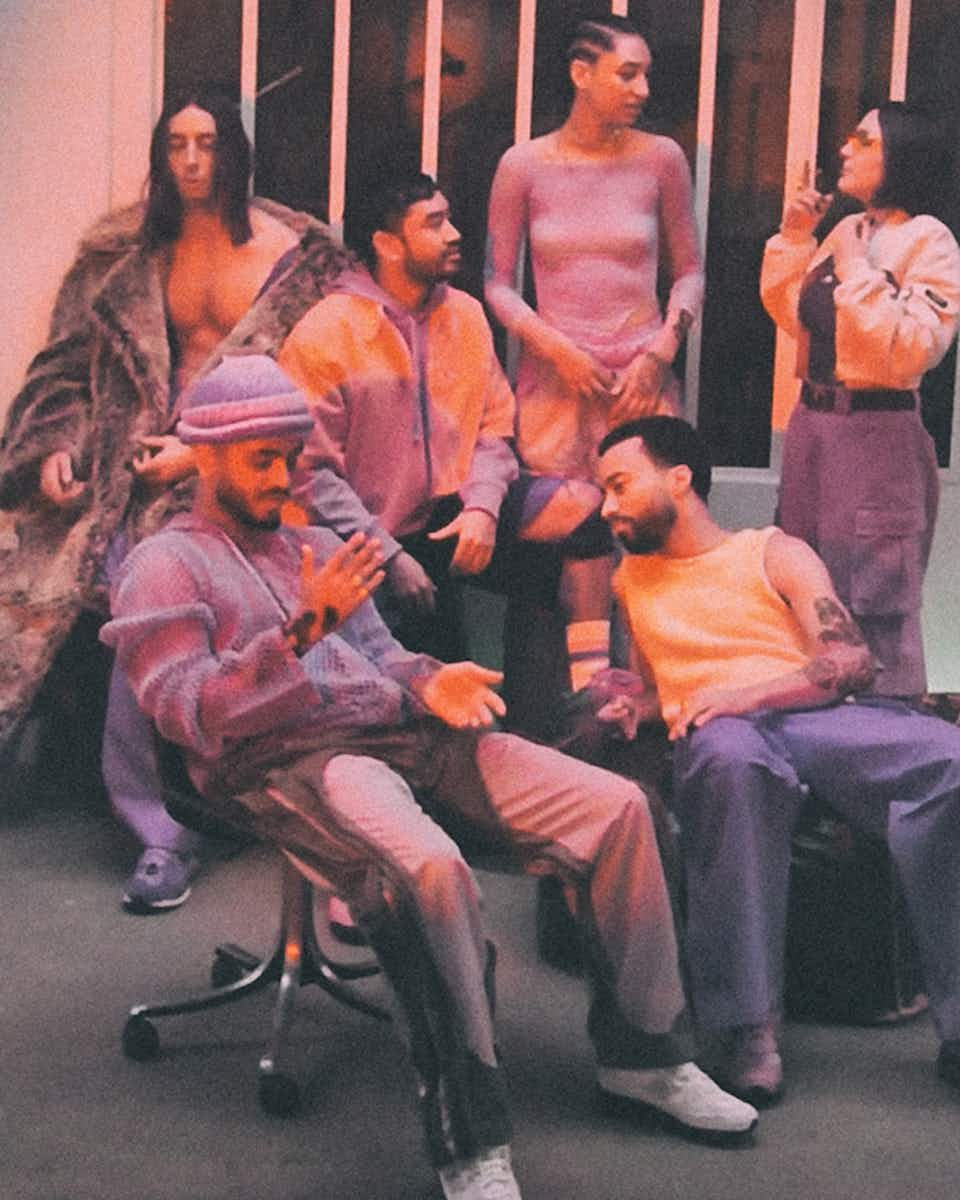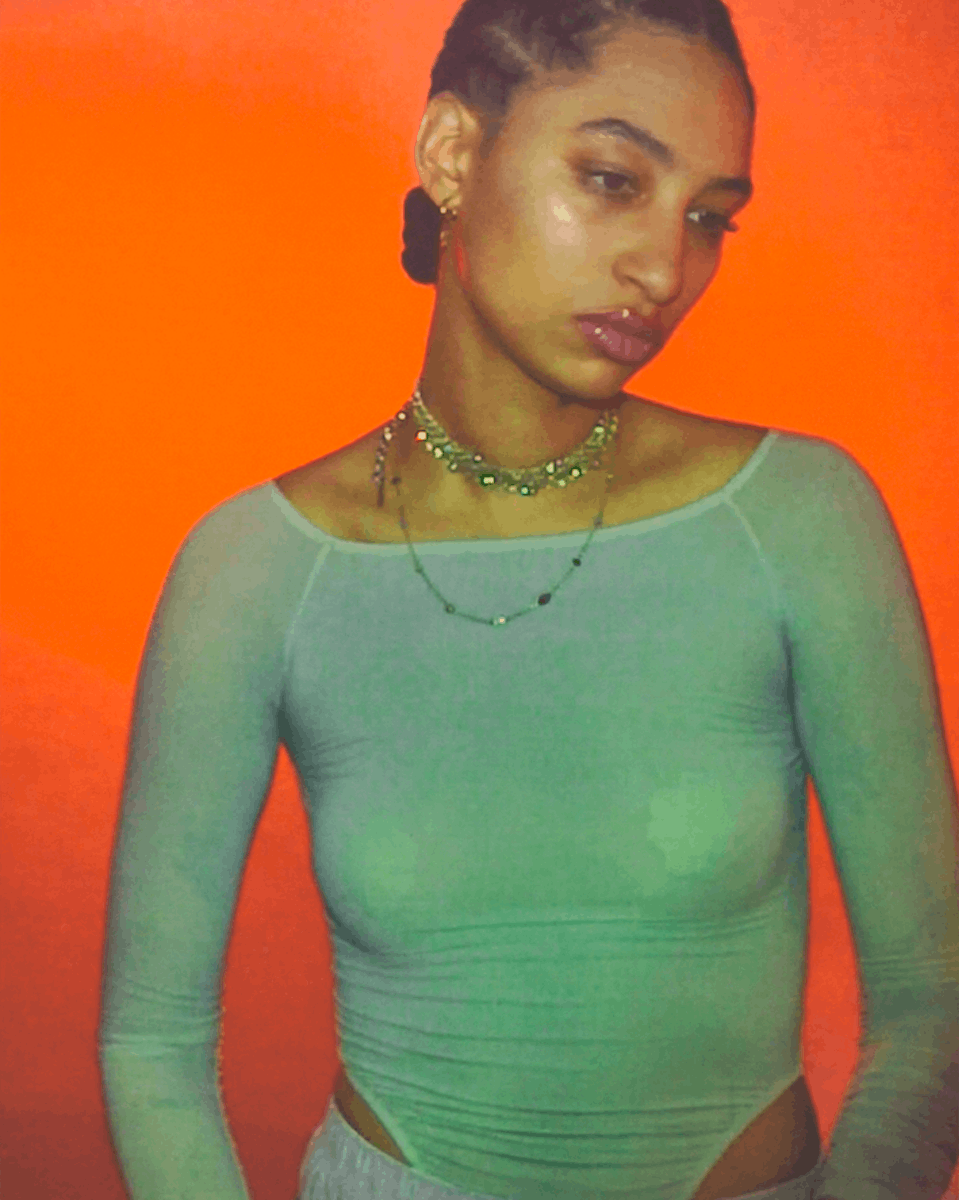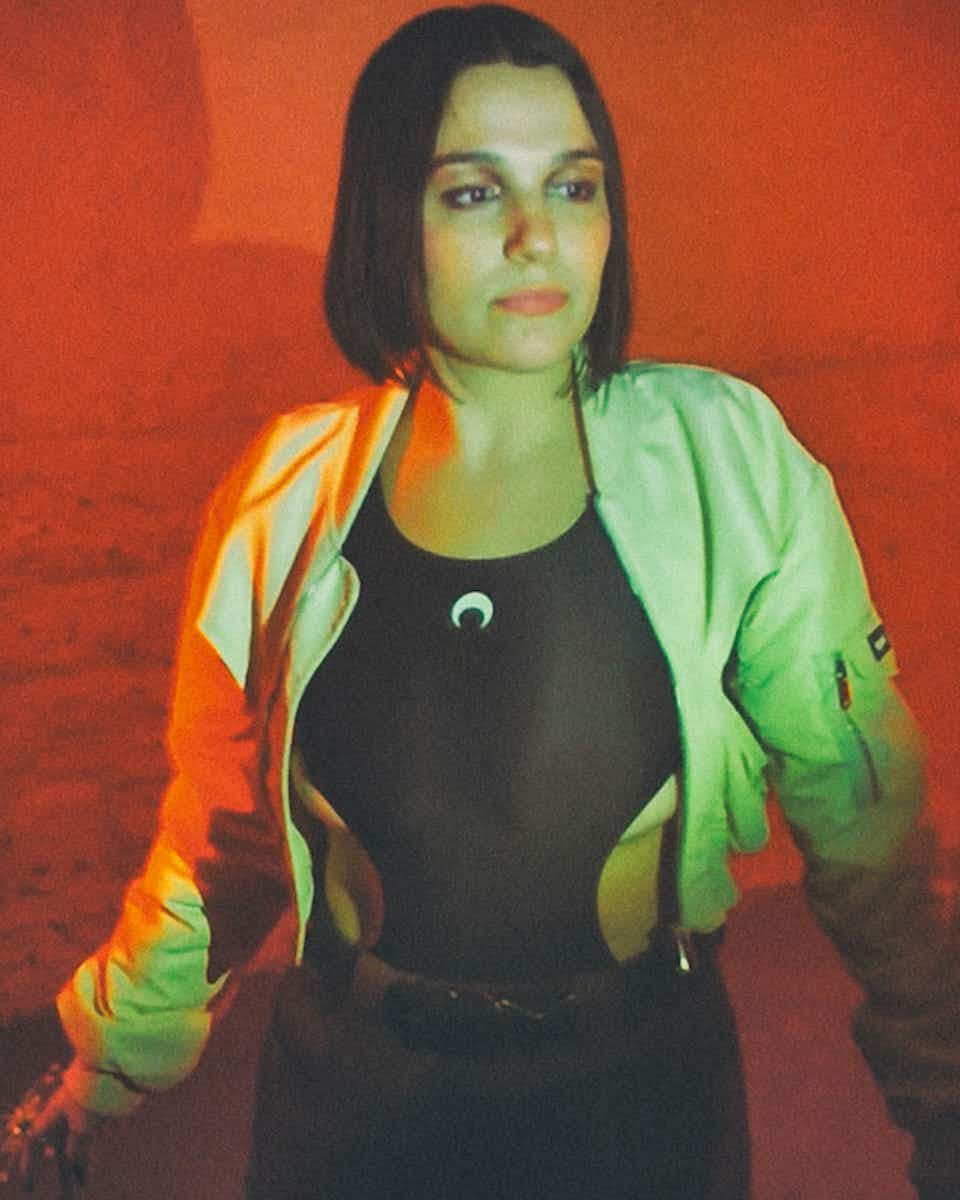 Some Parisians still don't get it. Local media and promoters have reduced 99GINGER erroneously to ​"the afrobeat collective" (which ​"doesn't mean anything," says Kirou), even though its members also play jazz, deep house, amapiano, batida, drum'n'bass, rap and techno. But the crew has carved out a niche that's made an impact on the wider Paris scene. ​"We have our community that understands us," Kirou says. Today, there's a growing French scene that is ​"more colourful, more métissé [mixed]."
Gabriel, a 23-year-old 99GINGER member from Brazil, agrees. ​"The Paris scene is very promising," he says. ​"I love how it's developing. [We've finally realised] we have something new to bring to the table. It's our time."

"It's crazy because you've got so many collectives [in Paris]," Clarisse says. ​"Even if they're highly active, there's a chance we never see, hear of, or bump into them." It speaks to the burgeoning quality of the Paris scene: so much so that 99GINGER can't keep up with the new developments. Aië are throwing a tongue-in-cheek party called Pinkwashing; La Creole is celebrating their five-year anniversary this month at Le Chinois, the venue where they started.


"We're constantly in a remise en question of our vision, of our certitudes," Vanna says. ​"Being part of 99 is also a motto to step up our game from the other collectives. We are constantly reinventing ourselves [with regards to] what we're gonna play, which artists or DJs we're gonna invite."
99GINGER's ambitions stretch well beyond Paris. Their 2020 Bl99ming Tour saw them hook up with the hottest underground party crews in London, Amsterdam, Porto, Toronto, Montreal and Hamburg. Most recently, they threw a party in Los Angeles with French rapper Bu$hi and the increasingly famous music biz guy Zack Bia. In April, 99GINGER will start a residency at London's KOKO (which they sold out last September), while trips to Japan and South Korea are also on the horizon. Kirou would love to host an event in his native Ethiopia.
99GINGER five-year anniversary is coming this summer. And although the rest of the world wants to import some of the collective's style and taste to their parties, the collective are most proud of what they've created at home. ​"We don't need to go to the US or London anymore," Gabriel says. ​"It's happening right here. And the best is yet to come."
THE FACE and New Balance are throwing a party with 99GINGER during Paris Fashion Week Men's. The event takes place on Thursday 19th January. You can find more info here.

DOP Nicolas Jardin B‑CAM Anaïs-Tohé Commaret PRODUCTION AGENCY Valentin Loredo at Academy Films CREATIVE Kieren Birtchnall EXECUTIVE PRODUCER Rosanna Gouldman PRODUCER Michala Hahnemann HAIR Jacob Kajrup MAKE-UP Mantis Lepretre MUSIC DIRECTOR Davy Reed VIDEO EDITOR Millie Gray

More like this